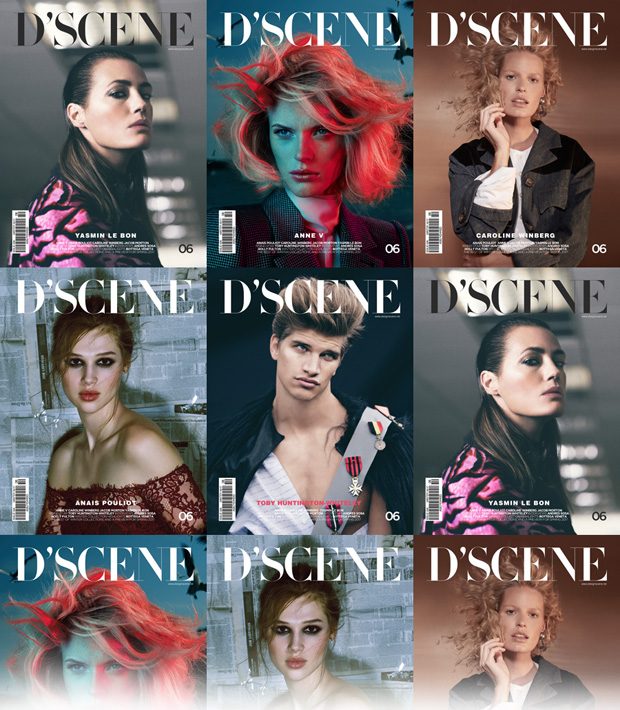 Welcome to the sixth issue of D'SCENE Magazine, which is filled with beautiful fashion stories, brilliant writing, and inspiring cover stars. One of the pleasures of editing D'SCENE Magazine is working closely with talented new creatives as well as established names. This time – as always – we remain true to the sentiment of D'SCENE Publishing and everything 'scene', by enlisting five truly remarkable cover stars. I'm also proud to once again reunite with our prolific contributors such as Chuando & Frey, the creative force coming from Singapore as well as the rising stars of the fashion scene Marie Schuller and Mazen Abusrour. While in a true D'SCENE manner, always on the lookout for new talent, we teamed up with the incredibly talented young photographer Olivier Yoan for two of our cover stories photographed in London.
In fashion, as in life, December tends to be associated with a turning point of the year – new resolutions and fresh start, but also a moment to reflect on the year behind us allowing us to slow down and take a break. And of course, while it is likely that some of you will be reading the new D'SCENE on holiday, others may be still waiting for a much needed escape. With this in mind, we hope you will be as inspired as we were by the different locations that appear in D'SCENE's latest fashion editorials, from Anne V's fifties journey to suburbs of New York, to the elegant Milan town-house in our Bottega Veneta photo shoot, to Toby Huntington Whiteley's own take on London's neighborhoods.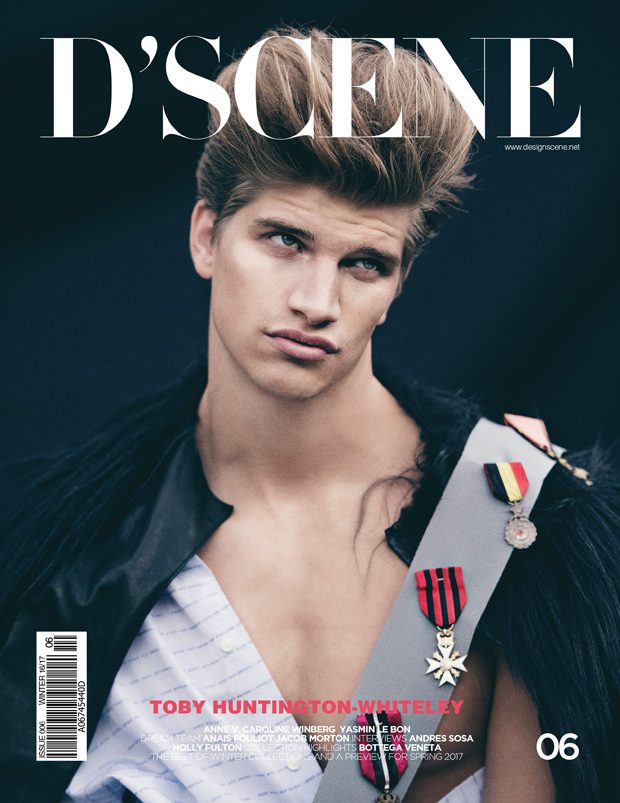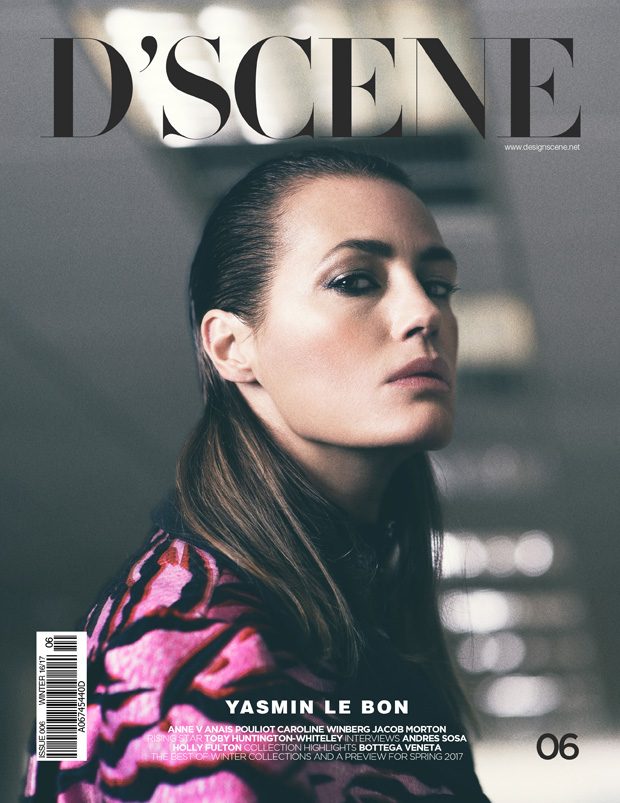 We have also taken the opportunity to catch up with Yasmin Le Bon, photographed for this issue in a London office by Olivier Yoan featuring an 'After Hours' mood masterfully styled by our Fashion Director Christopher Maul. It's an appropriate setting for an industry icon, who's comeback is truly remarkable, and in today's messy social media buzzed industry, shows the meaning of a true supermodel. Meanwhile, our Christopher had the pleasure of going to meet Holly Fulton one of my favourite young contemporary designers. Holly's elegant collections are consistently inspiring, while she is creating something that feels entirely her own, she manages to stay ahead of trends with garments resulting in timeless elegance.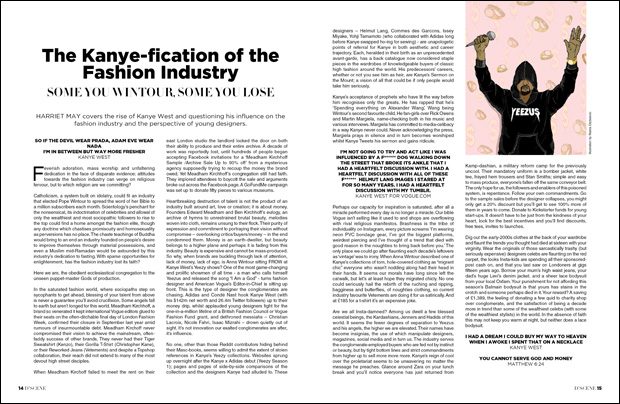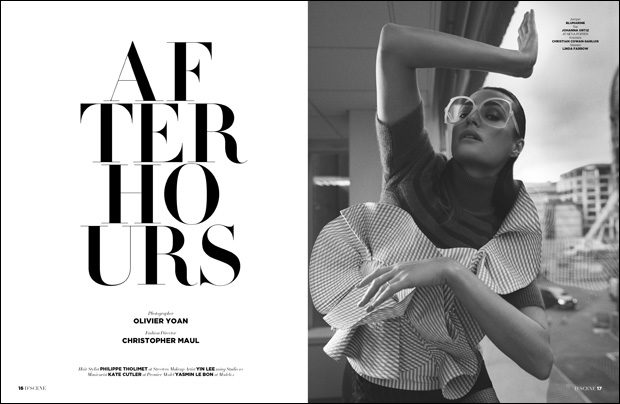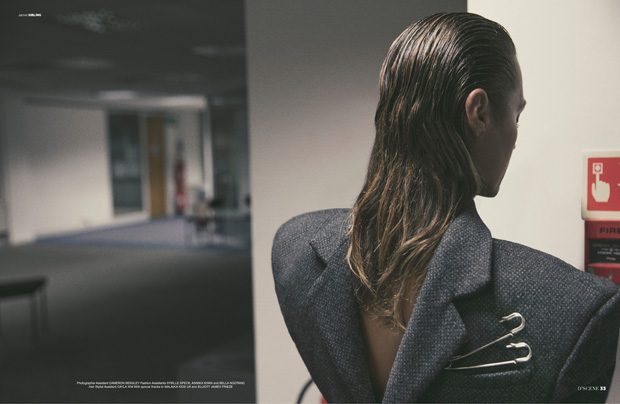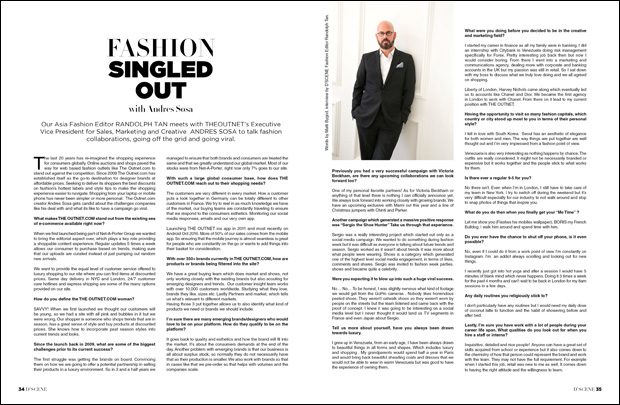 That sense of creative freedom should, I think, be at the heart of D'SCENE; which brings me to our feisty cover star, Anne V, photographed by Chuando & Frey as an unforgettable Hitchock muse. Elsewhere in the issue, we feature Anais Pouliot in a dramatic story costarring Jacob Morton with whom we reunite for Mazen Abusrour's NYC shoot. There is also a connection between two of our cover stars, reality television (The Face), a show which alongside Naomi Campbell introduced to the public Anne V as well as Caroline Winberg. The stunning Swede sits down with Harriet May for a thoughtful interview reflecting on everything from Victoria's Secret mania to Social Media craze.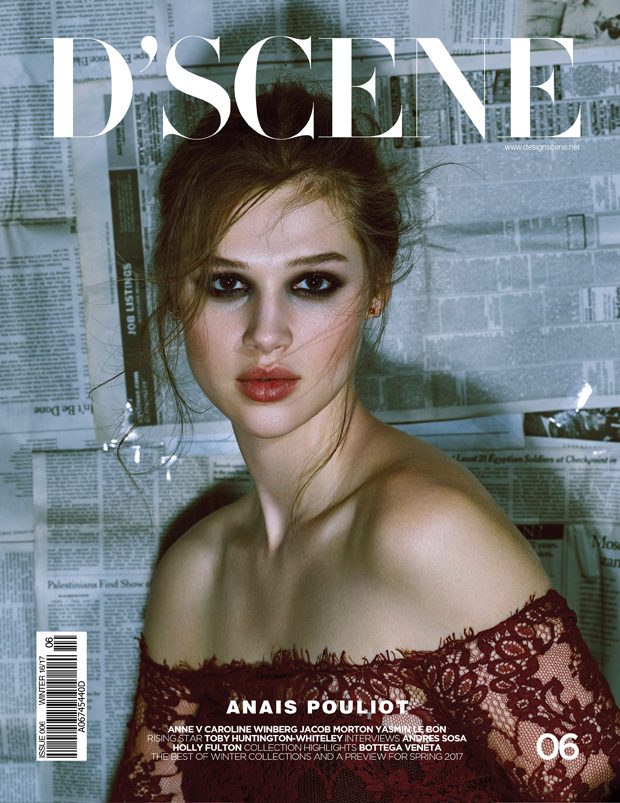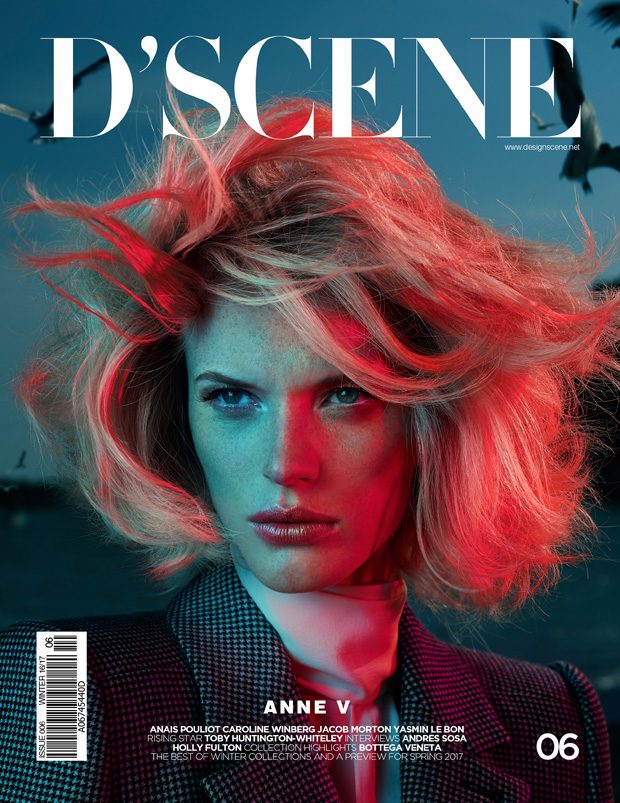 As always in D'SCENE, with its intents of commissioning the best and brightest photography upandcomers we are excited to present the showstopping beauty story envisioned by photographer Takahiro Ogawa. Photographed in New York in early fall, Takahiro prepared an artful story exasperated by the wilder excesses of makeup and hair style trends finding solace in D'SCENE's beauty pages.
Finally, don't miss the intricate A Form of Passion Story created by our Singapore team and photography duo Ivanho Harlim and Shysilia Novita.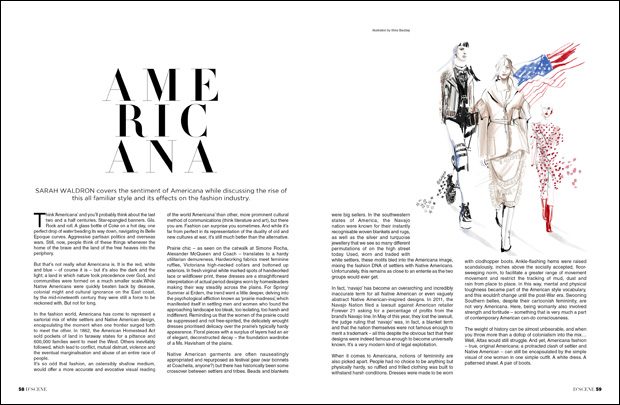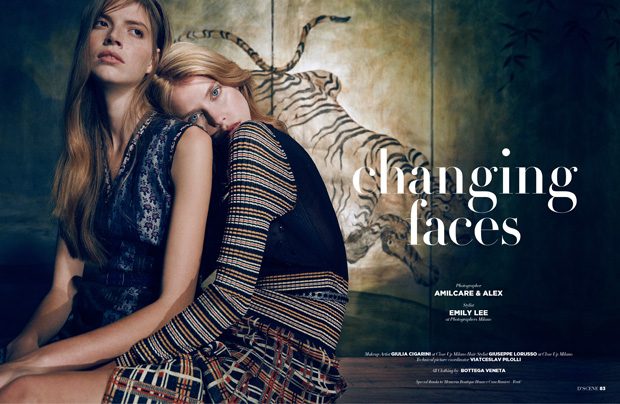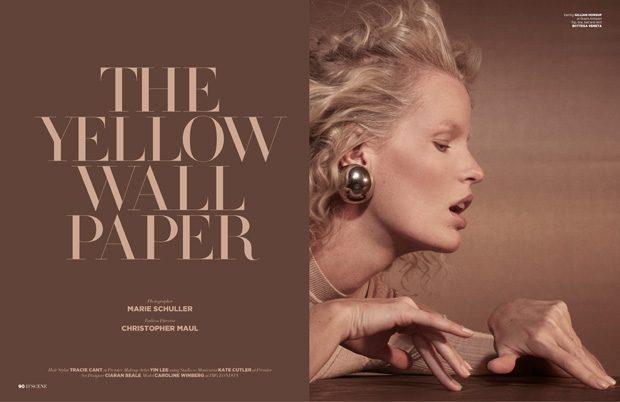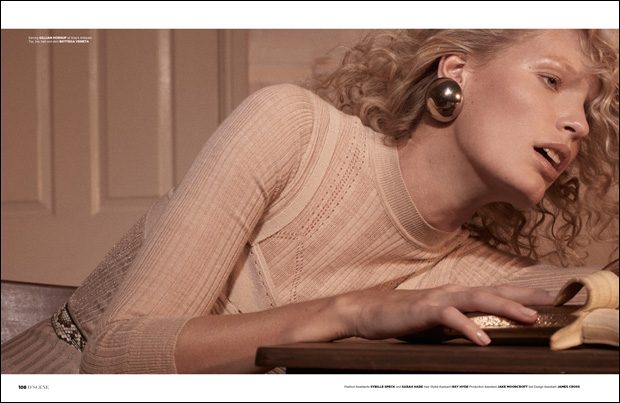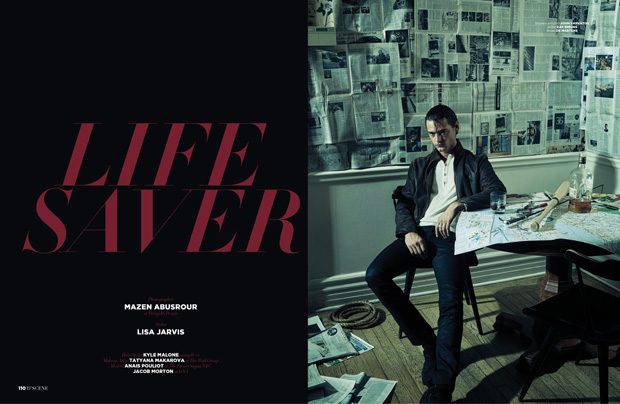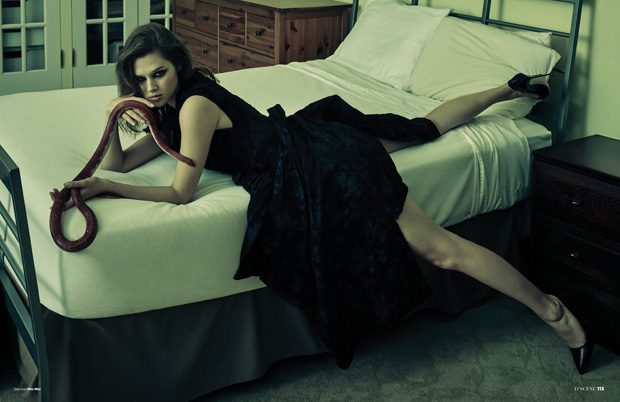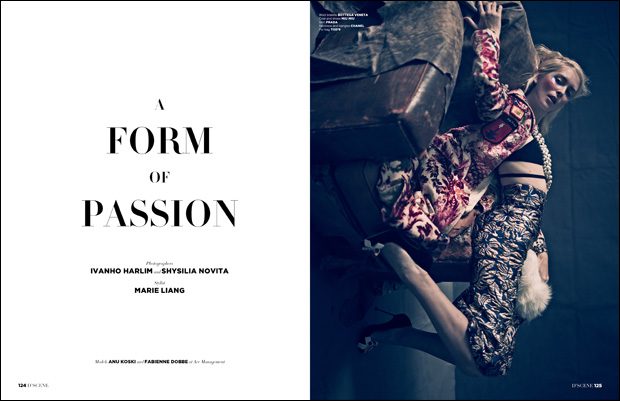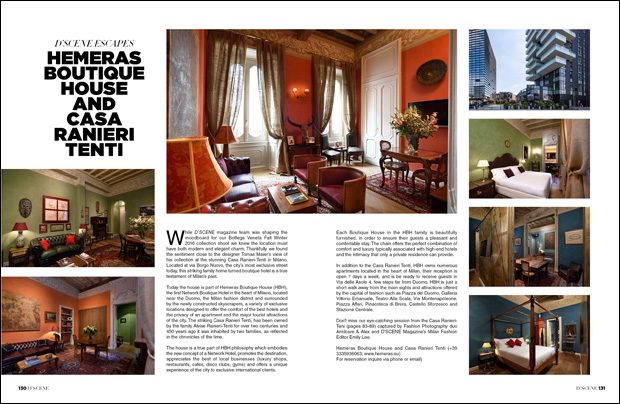 Contributing Photographers Olivier Yoan, Chuando & Frey, Takahiro Ogawa, Amilcare & Alex, Marie Schuller, Mazen Abusrour, Trisha Ward, Ivanho Harlim and Shysilia Novita
Contributing Stylists Kisha C Jones, Lisa Jarvis, Marie Liang
Contributing Writers Harriet May, Max Williams, Matti Bygod, Sarah Waldron
Fashion Director Christopher Maul
Deputy Editor Ana Markovic
Fashion Features Editor Katarina Djoric
Art Director Igor Cvoro
Asia Fashion Editor Randolph Tan
Milan Fashion Editor Emily Lee
Publishing Manager Marios Stavrou
Words by Editor In Chief Zarko Davinic