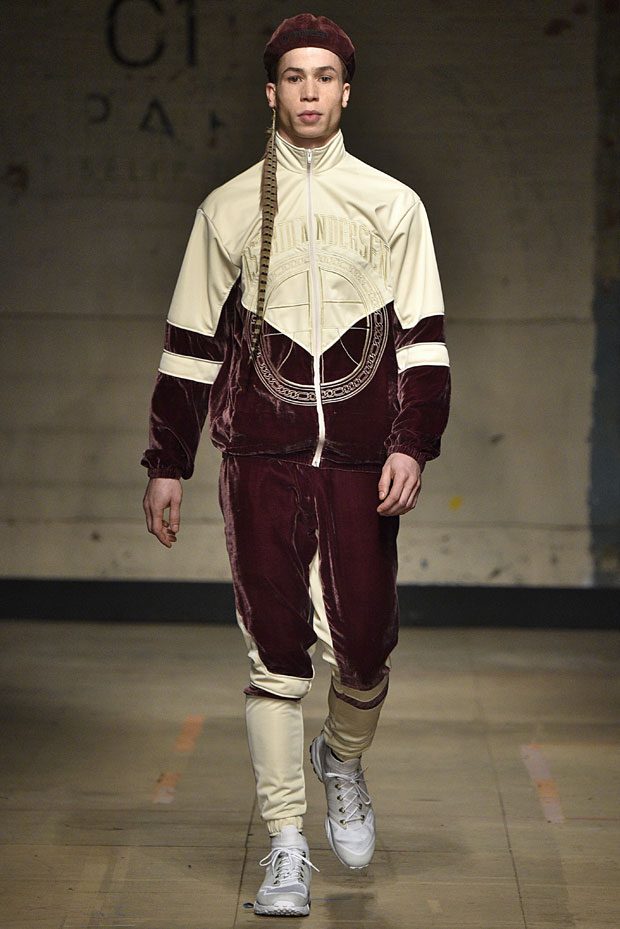 Fashion designer ASTRID ANDERSEN brings the label's signature sportswear sentiment to the London Collections: Men runway on the 2nd day of London shows. Astrid mixes engaging prints with an eye-catching emphasis on outerwear for the autumn winter 2017 collection.
Astrid Andersen looks back through the ages for her Autumn/Winter 2017 menswear collection searching for periods of masculine opulence – something that is missing in the way men dress today. Over recent centuries this gradual decline in abundance and lavishness within men's fashion inspired Astrid to revisit this commitment to exploration, elaboration and exaggeration. The tracksuit has become the archetype for the way we dress today, but for it to rightly claim it's place in the history of fashion creative processes need to be applied – it must be elevated. Fabrics play with tradition and English heritage with casual corduroys juxtaposed against formal velvets and Sophie Hallette lace, and then furthermore against fine gage leopard print, feathers and fur in homage to the harvesting of nature in pursuit of opulence. This season's palette is traditional to an autumn setting in dark navy, plum and camel. Astrid continues to work with Avery Dennison to create new innovations in heat transfer applications of feathers as an elevated interpretation of Astrid's signature branding. – from Astrid Andersen
Discover all the looks from Astrid Andersen AW17 runway show.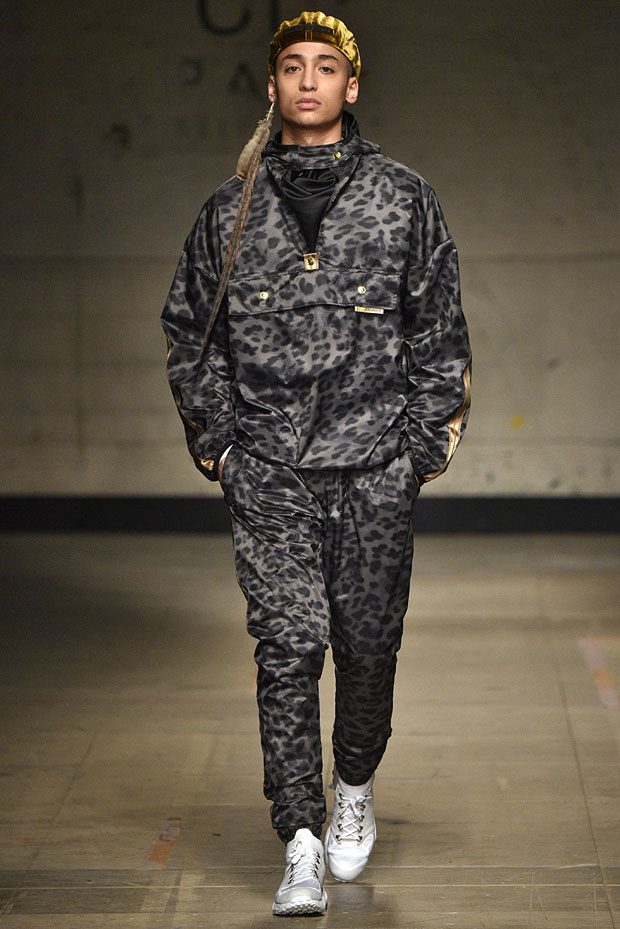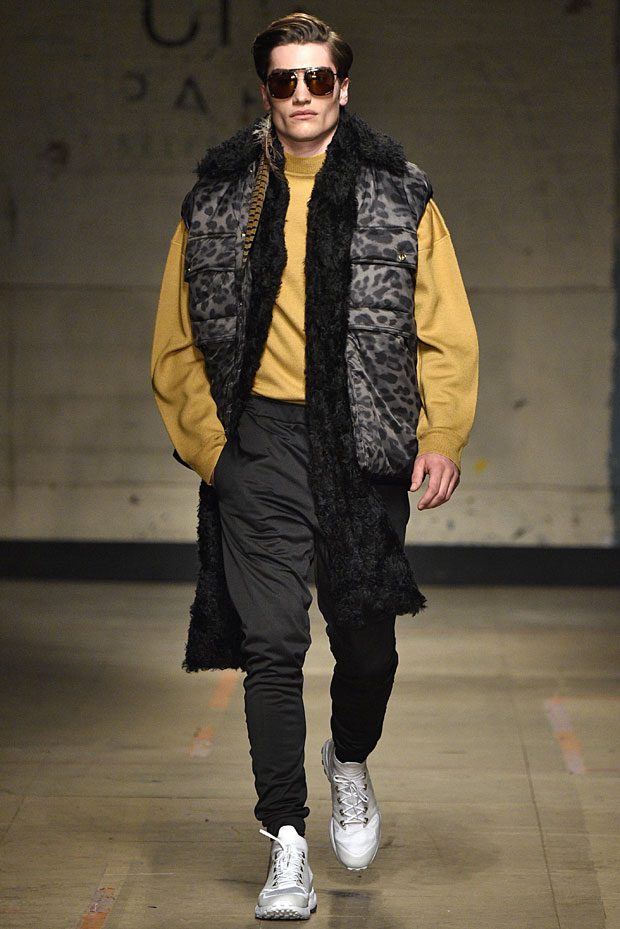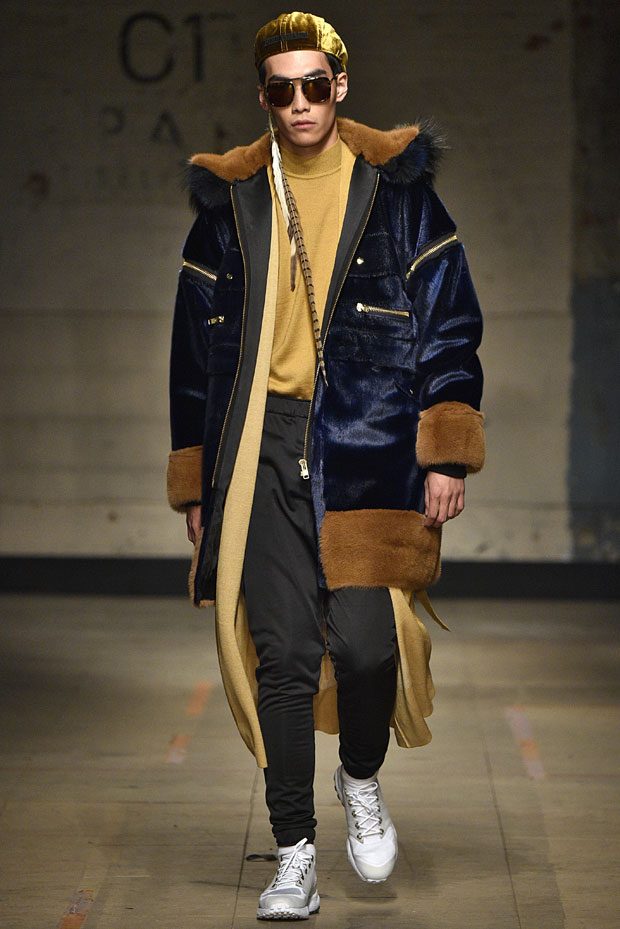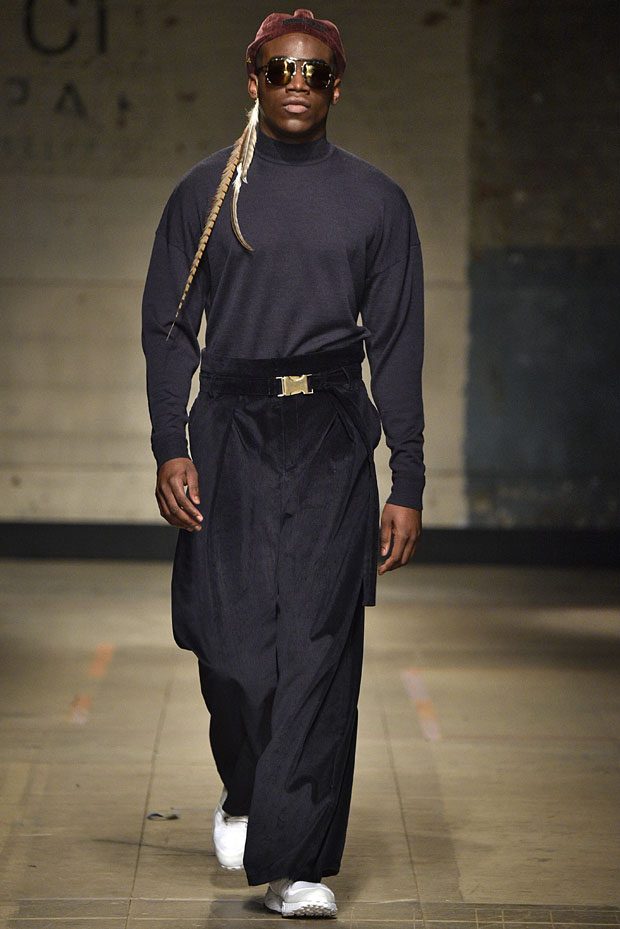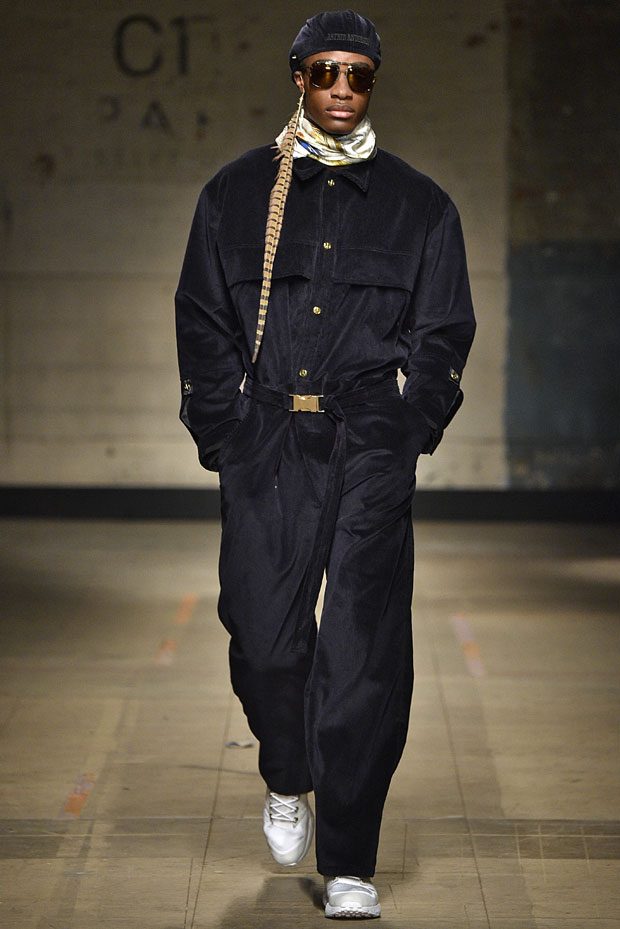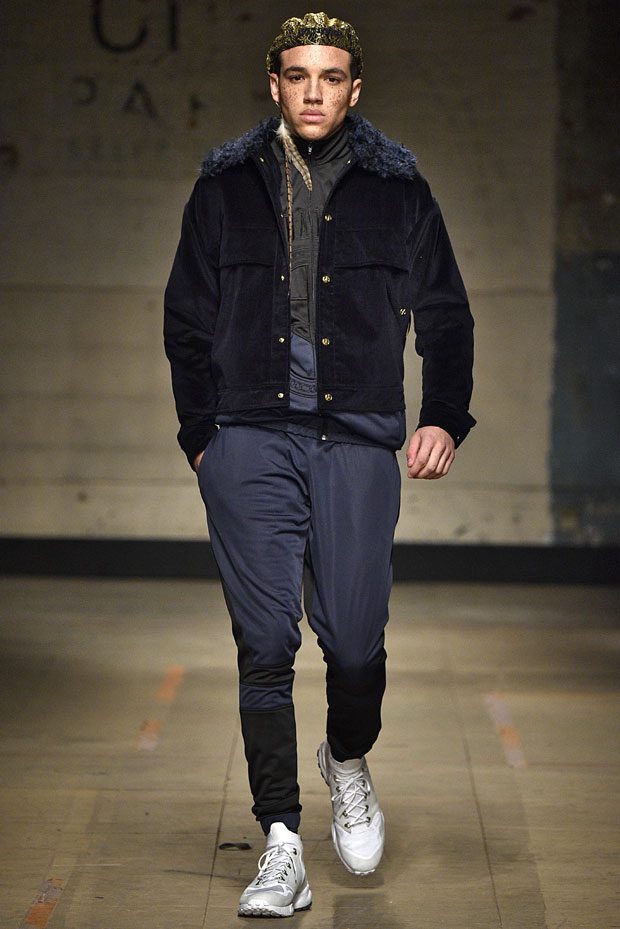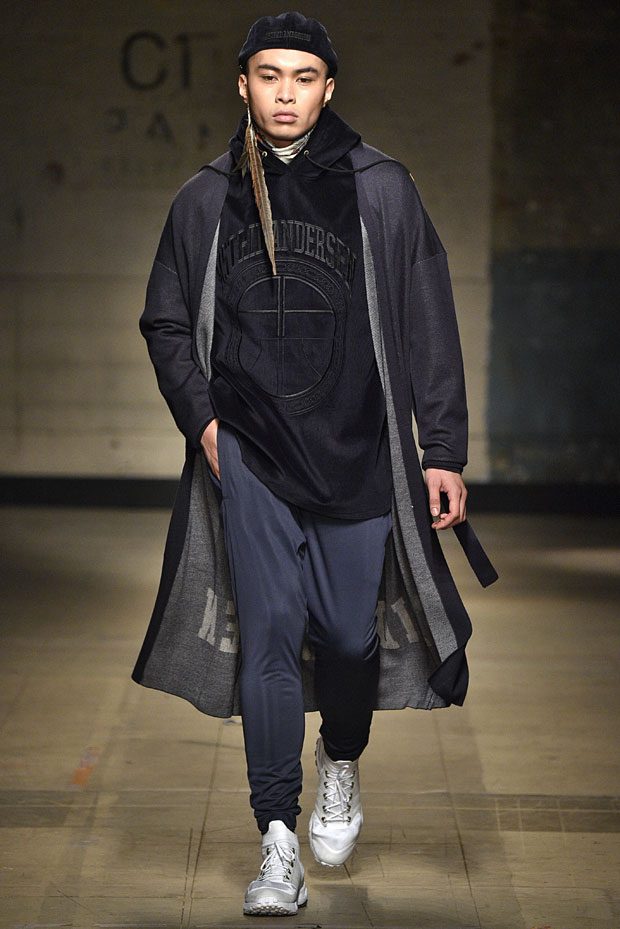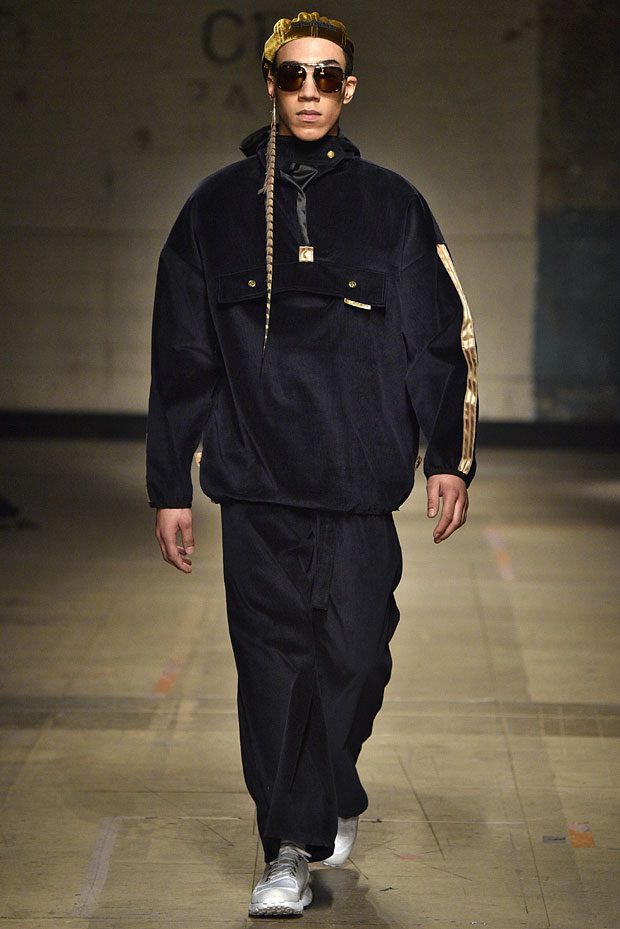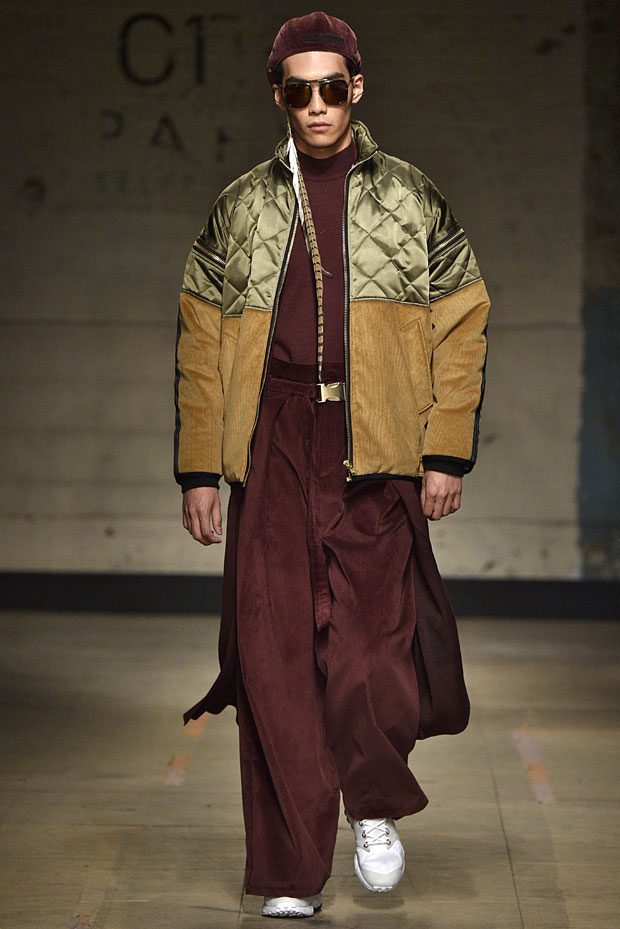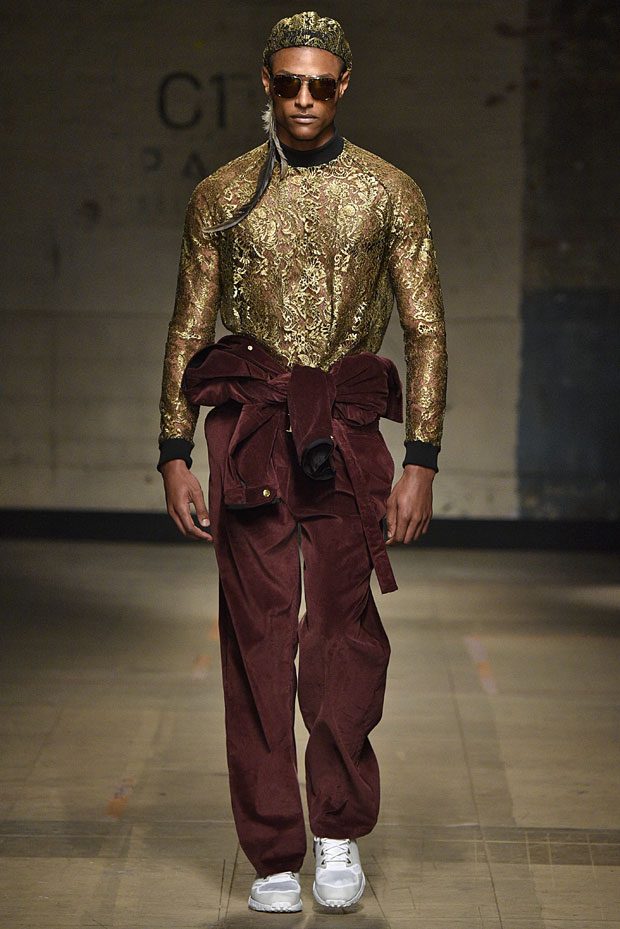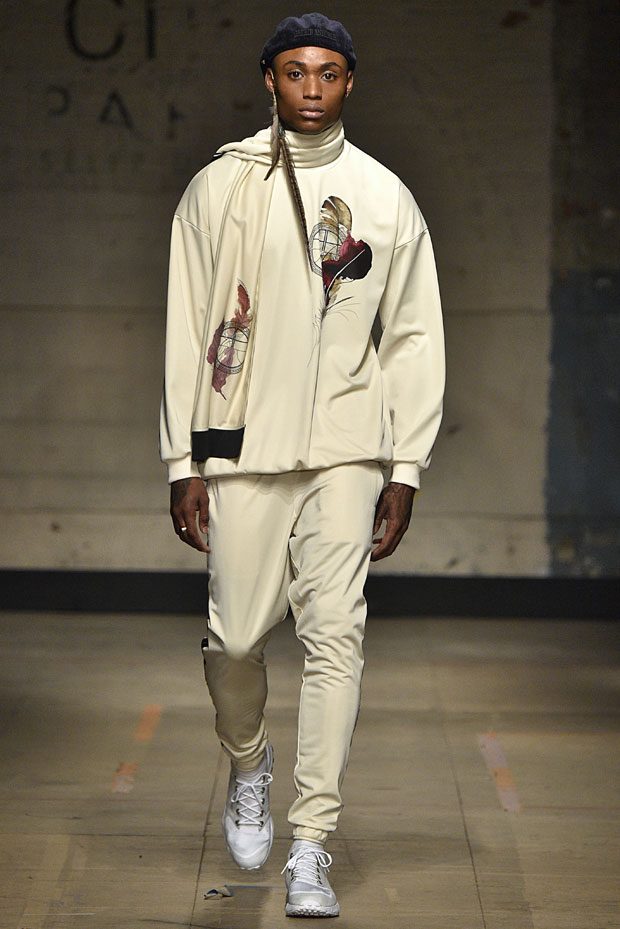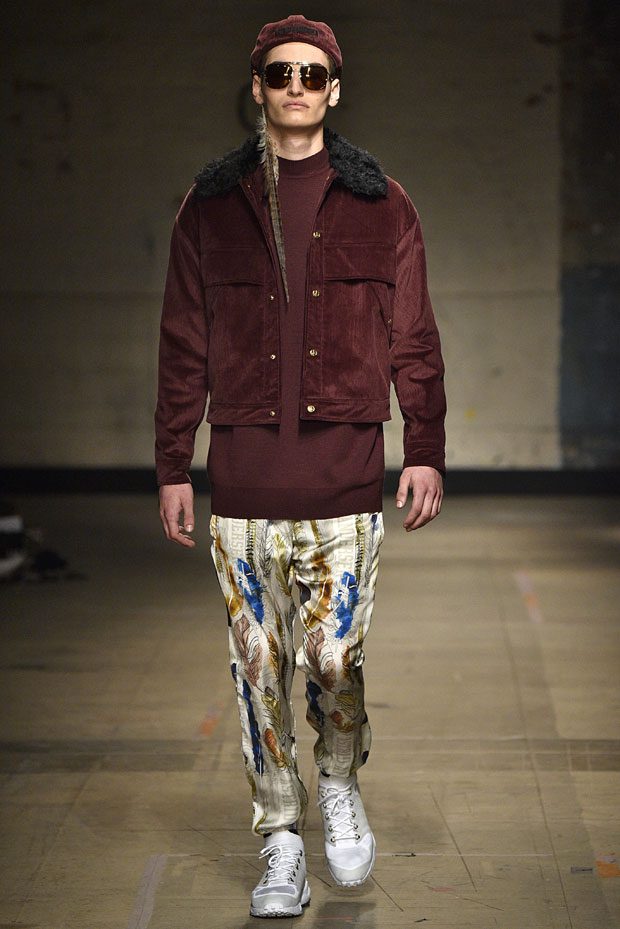 All images courtesy of Astrid Anderse.