Dawid Tomaszewski teamed up with Patrizia Aryton to present his Autumn/ Winter 2017/18 collection. The show took place on the 19th of January 2017, the third show day of Mercedes- Benz Fashion Week Berlin. The collection itself felt like a cosmopolitan- chic oriental journey full of impressions and inspirations. As rich as the scents and colours on a weekly market in Morocco, as rich the colour palette of this collection. The colour palette can be described as a spicy mixture of saffron, lime, sea green, tangerine, scarlet, plum, night blue and olive. But also several more restrained, timeless tones were presented, e.g. grey, night black, cedar or chocolate- to name only a few.
Certain of the collections' pieces are kept rather loose and are therefore enduringly flattering the womens' silhouette. Casual yet chic with just the right amount of each. Our highlight of this collections were sophisticated suits. Preferrably worn with three quarter pants, those office- chic creations literally let our hearts beat some seconds faster. Worth of mentioning is also the fact many of the collections' suits were belted on the waist which could be seen as an ode to femininity. Strong, seductive, sensual. Our favourite piece of this collection was the last look, a deep purple velvet suit paired with a dotted scarf worn as a closed loop.
Read more after the jump: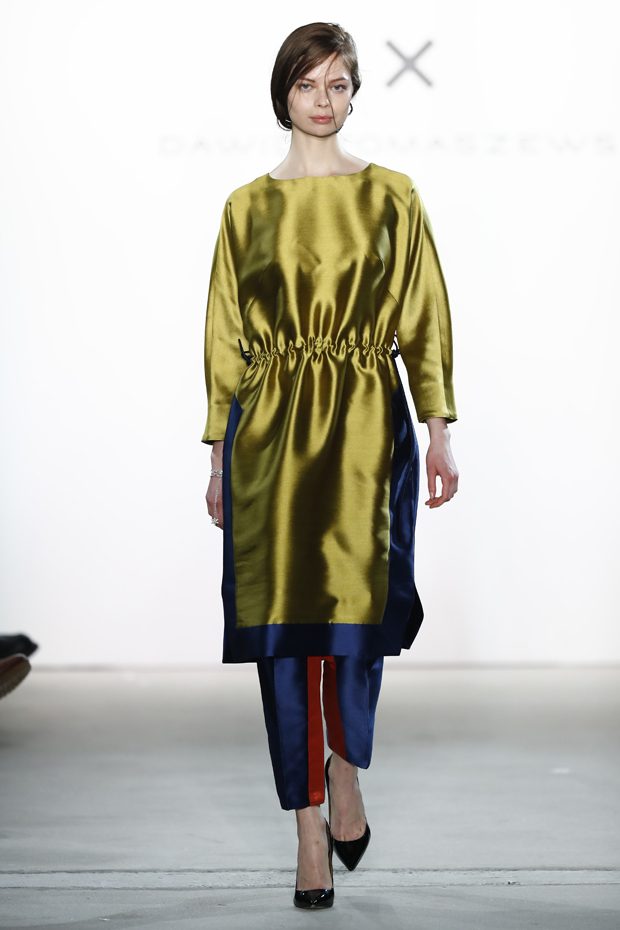 A vivid play with various layerings underlined the blithe character of this collection. Comfortable, casual, chic. Dresses appeared both knee- and floorlength. Wear whatever makes you feel comfortable. Fabric- wise, a variety of finest fabrics was chosen, such as silk, satin and jacquard. Pattern- wise, stripes appeared repeatedly. Incredibly inspiring!
The hair of the models was worn loosely bound together, the make- up was kept natural and fresh.
We left the show full of inspirations and cannot wait injecting any of those sophisticated suits into our Autumn/ Winter 2017/18 wardrobe.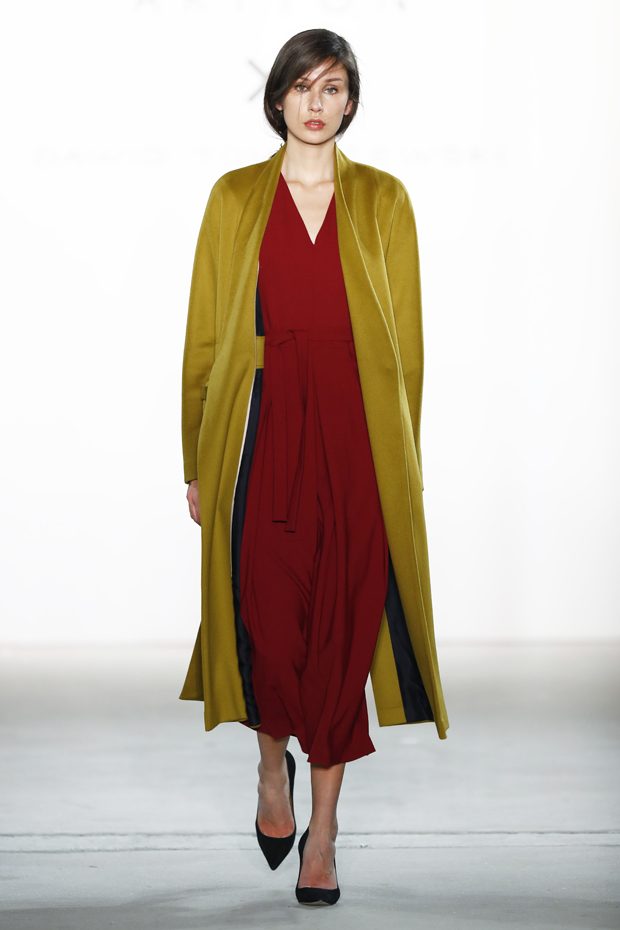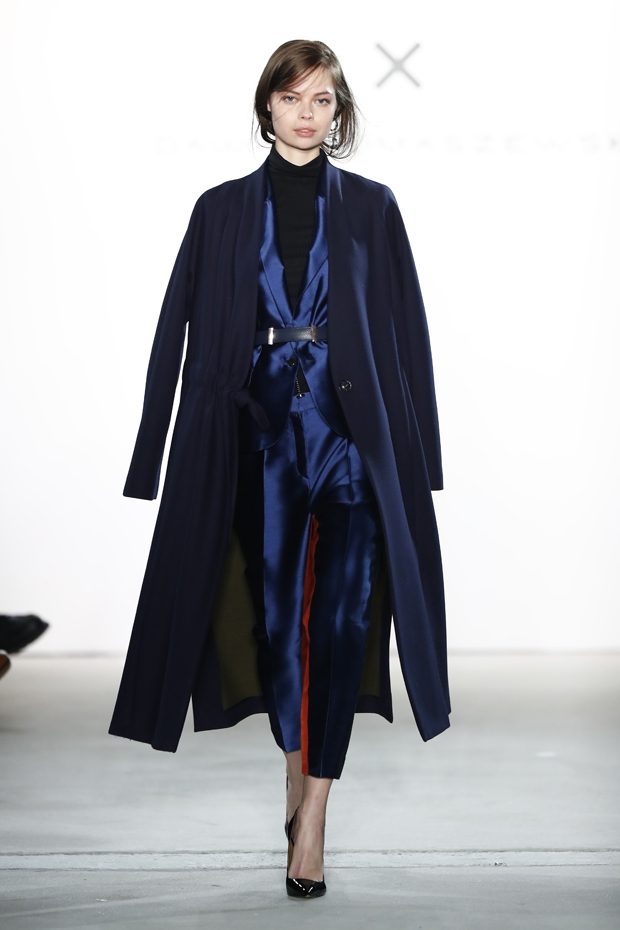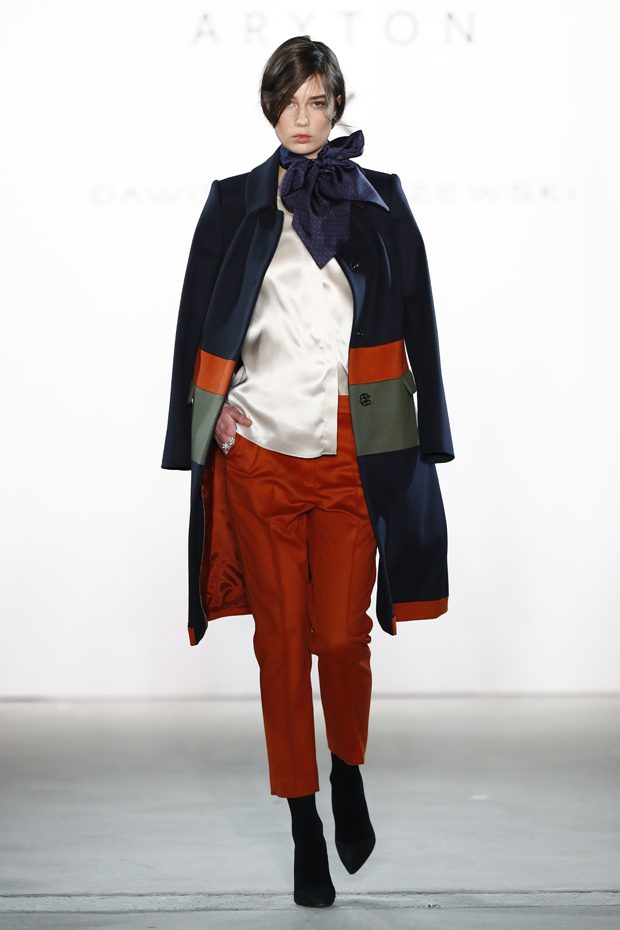 Picture Credit: Mercedes- Benz Fashion Week Berlin/ IMG Fashion

Review by Sussan Zeck for D'SCENE Magazine