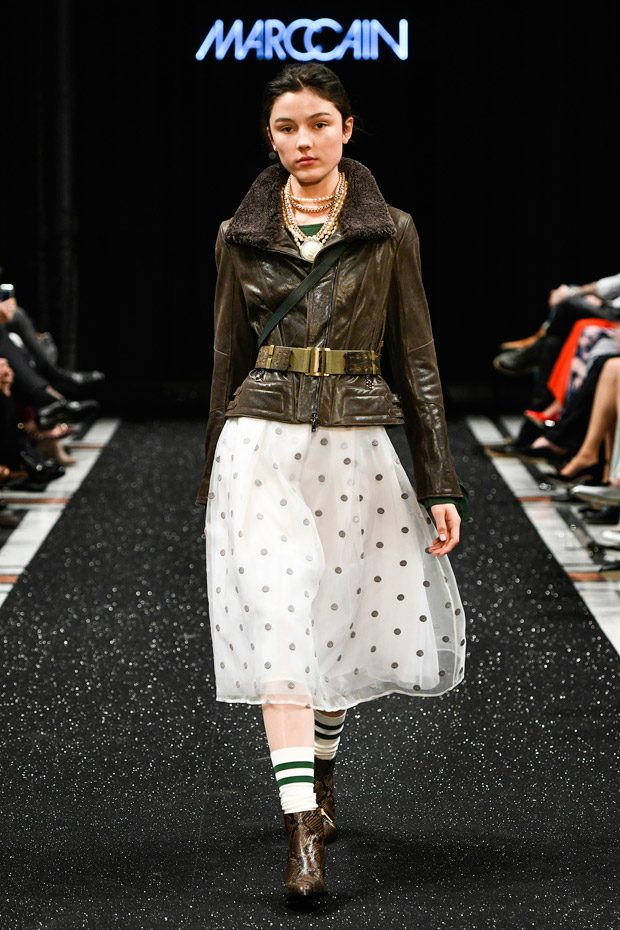 German traditional brand Marc Cain presented their Autumn/ Winter 2017/18 collection on the 17th of January 2017, the first show day of Mercedes- Benz Fashion Week Berlin. Responsible for the looks of this collection is Marc Cains' chief designer Karin Veit who is having this position since 1976. The fashion show took place in the heart of Berlin Mitte, at Französische Straße. That location choice underlined the cosmopolitan, chic character of this compelling collection. The German label, that is very well known and therefore does not have to prove its status, had once more the most prominent front row.
This season, Hollywood actress Kate Bosworth was spotted sitting front row next to the owners of Marc Cain, Helmut and Ute Schlotterer, furthermore German actresses Alexandra Maria Lara, Bettina Zimmermann and Jasmin Gerat. In fact it was Kate Bosworth's first time to attend Berlin Fashion Week. With black tulle skirts on the ceiling and individual areas of glittering catwalks that were divided by shiny gauze curtains, the show setting was literally magic. It underlined the elegant, sophisticated character of the collections' creations. Additionally, a live orchestra and a DJ provided the perfect musical backing.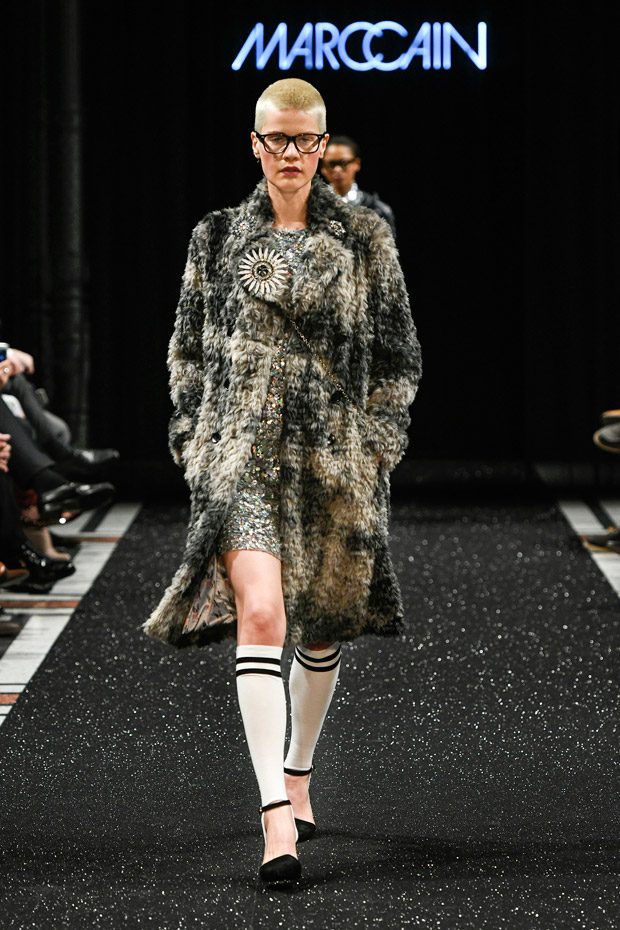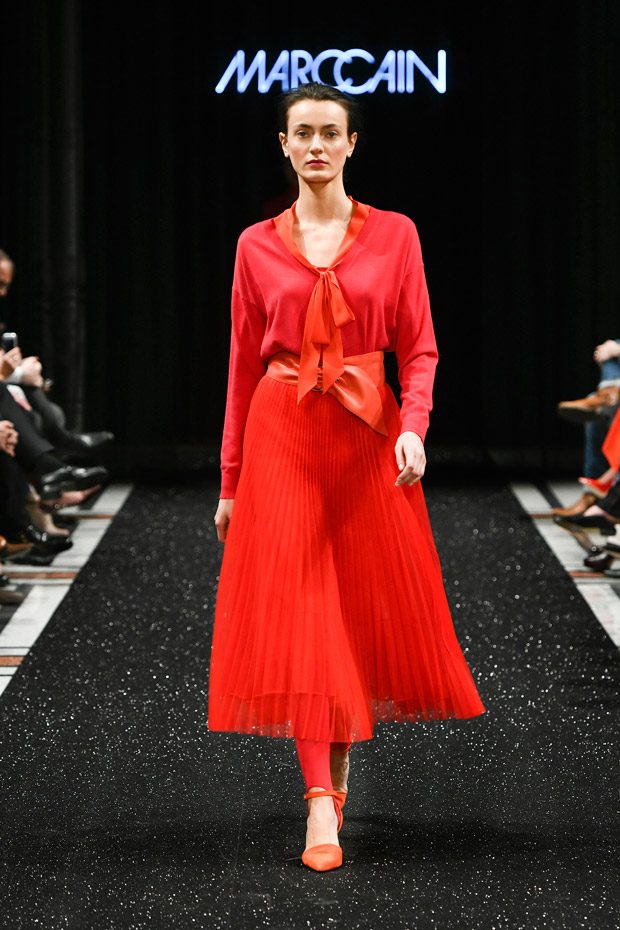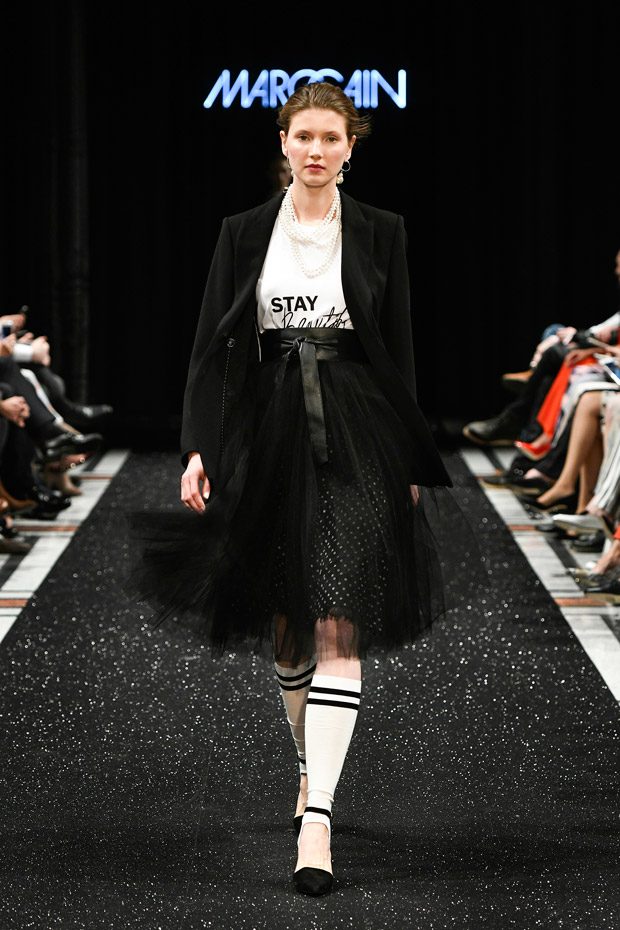 "Ballet Magnifique" was opened by models strolling down the runway wearing statement tops and tutus. Being significant for this collection is its casual, chic, easy-to-wear style with a touch of couture and a various range of knitwear. It can be worn by women at any age and for any occasion. Contrary elements are often paired in one look, for instance sporty elements are paired with glamorous ones, which created a highly thrilling overall image. Urban outfits appear vivid and dynamic. Completely charming!
The range of colours consisted of various classy hues, such as nude, diamond black, creme, sapphire, olive and camel. In addition to that colour choice, sundry vibrant hues could be noticed as well, for instance tangerine, azure, amber, gold and coral. Our favourite look in vibrant colours was a pleated tangerini midi- skirt that was paired with a coral- tangerine coloured blouse that was equipped with a bow. A tangerine belt underlined the feminine character of this look. Completely compelling! But also turtle neck jerseys, bomber jackets and knee socks often appeared in bright tones.
But also Marc Cains' pattern choice deserves devotion, look at those polka dot-, leopard- and star pattern. The material choice, consisting of lots of tulle and knitwear, was the perfect addition to that pattern choice. Simply smooth!
Another highlight of this collection were suits that appeared in different variations. They seemed to be the perfect addition for any cosmopolitan womens' working wardrobe. With unique prints and edgy combination they had a very unique flair.
Numerous of the collections' outfits had the lightness of ballet dancers. Very feminine and sophisticated but never too loud.
Needless to mention, also the accessory choice won our hearts: some charming pearl necklaces here and there, some filigree earrings- we name it, Marc Cain shows it all…
We will definitely keep an eye on Marc Cain and on all upcoming collections.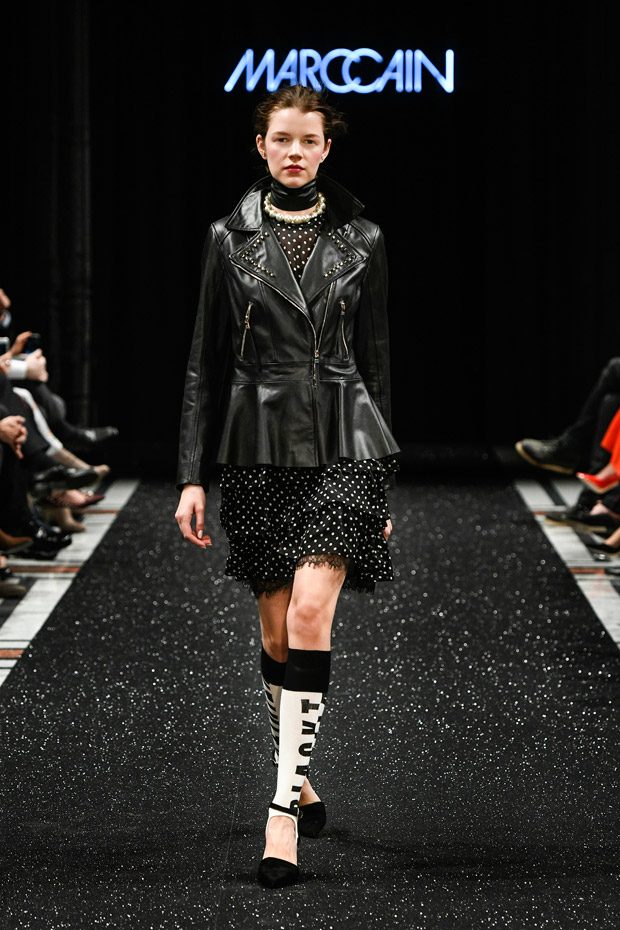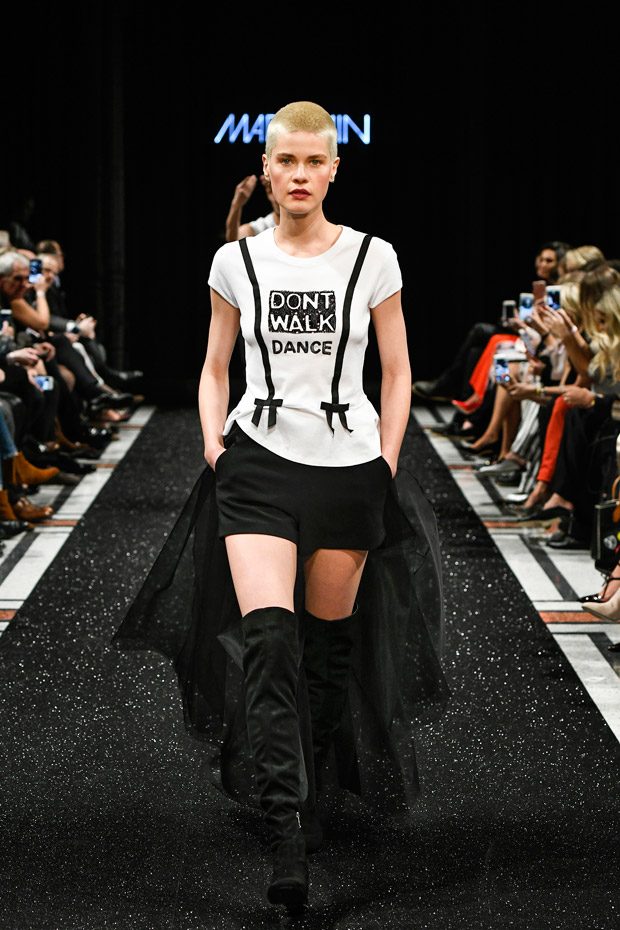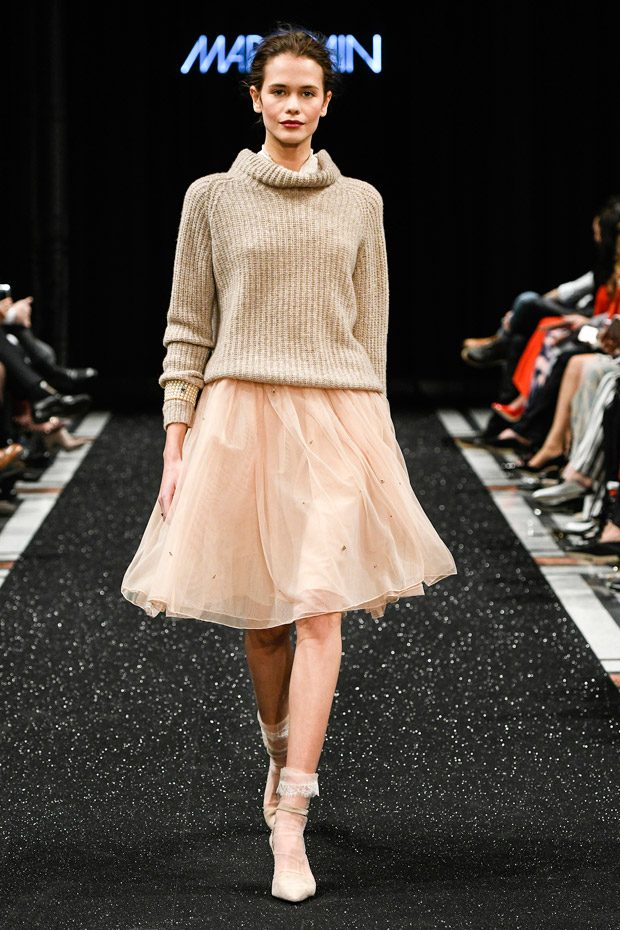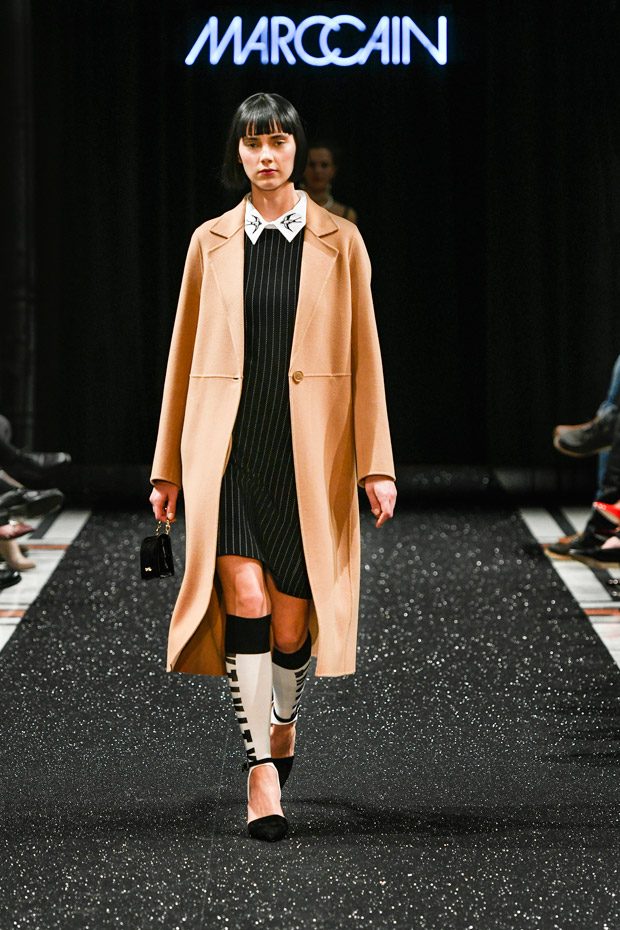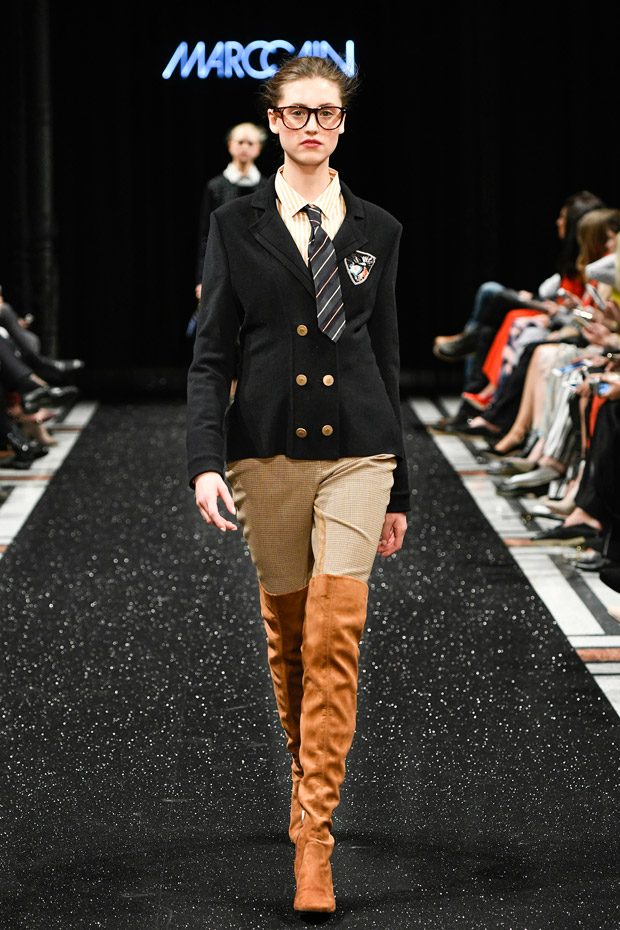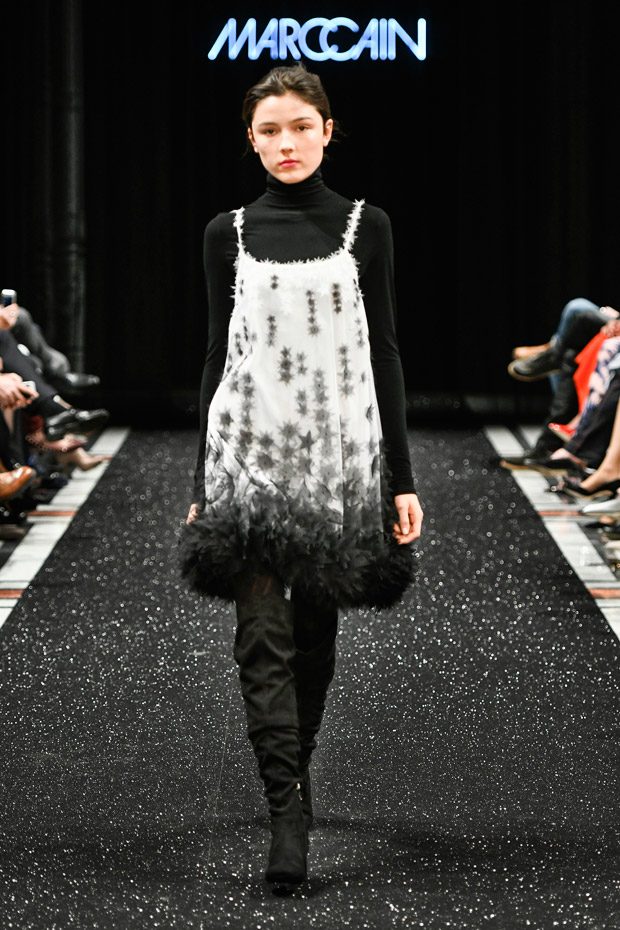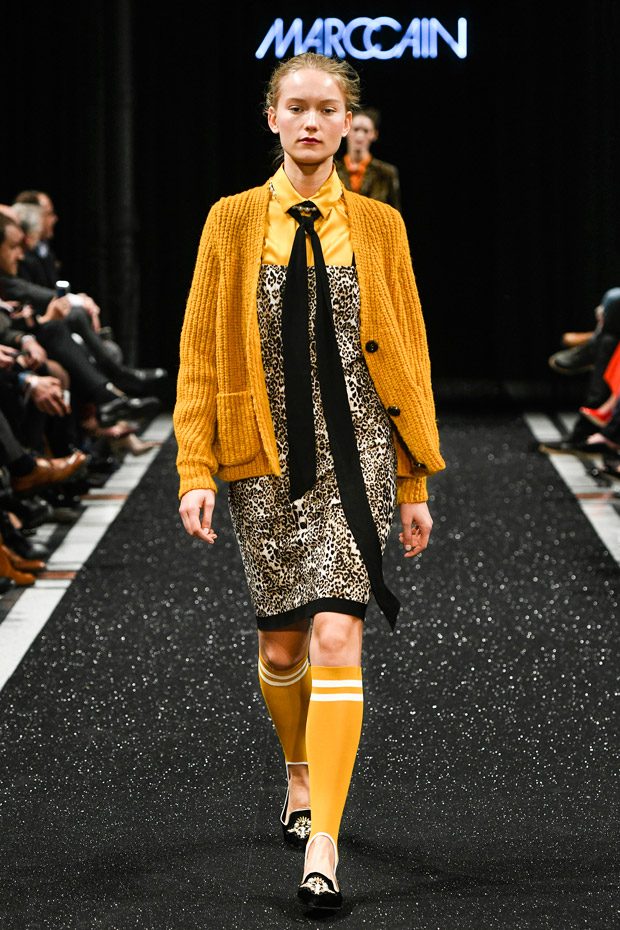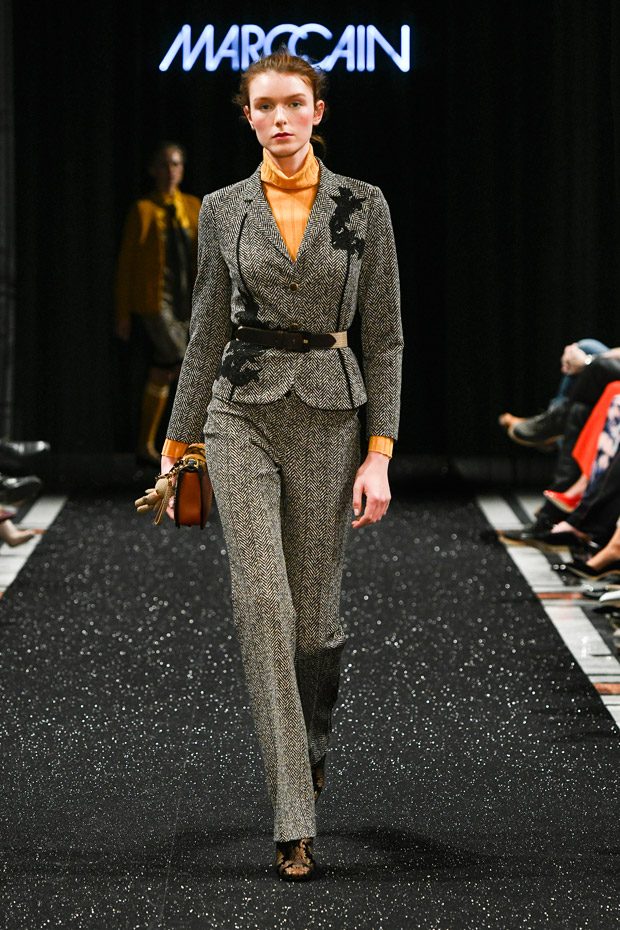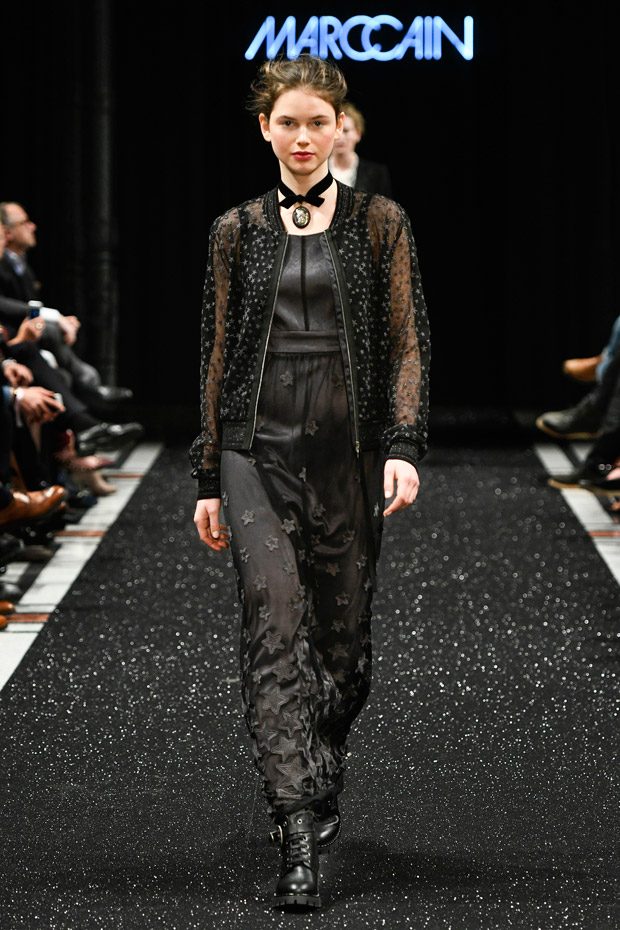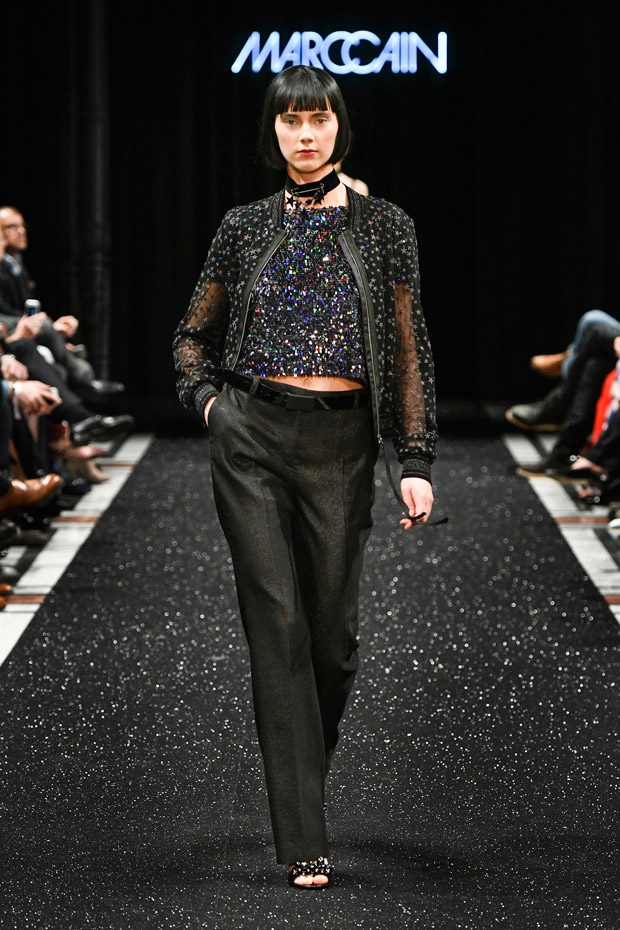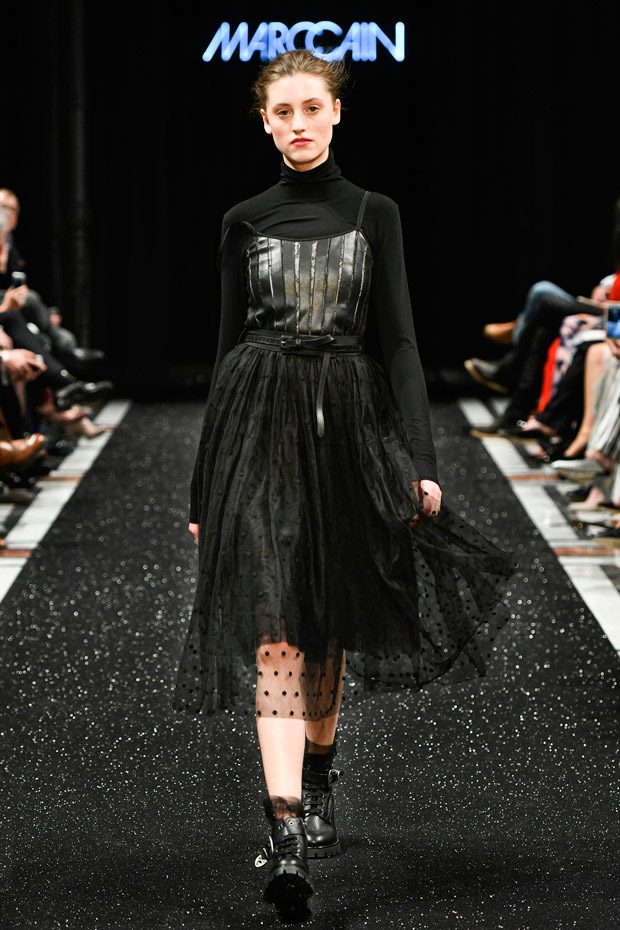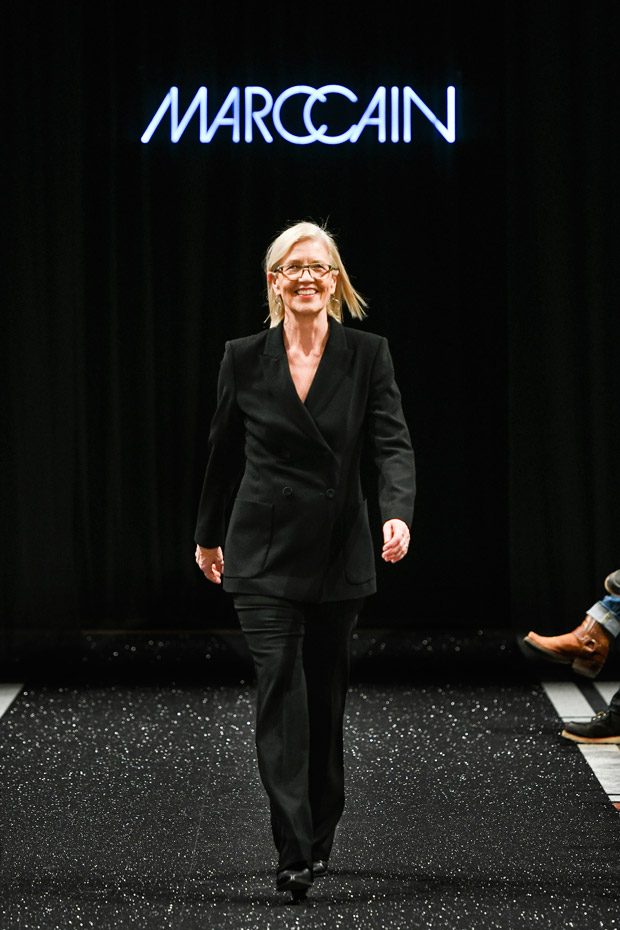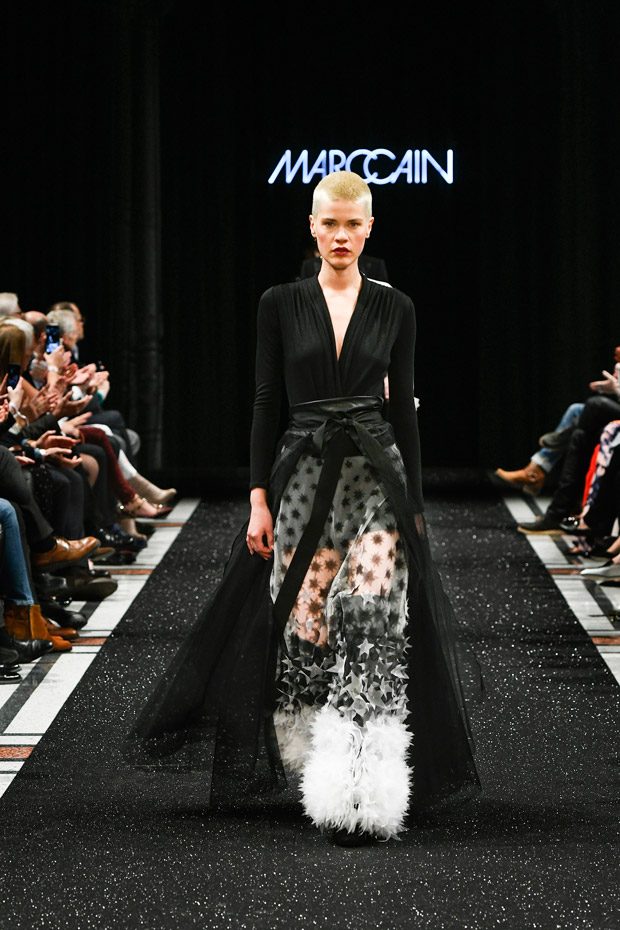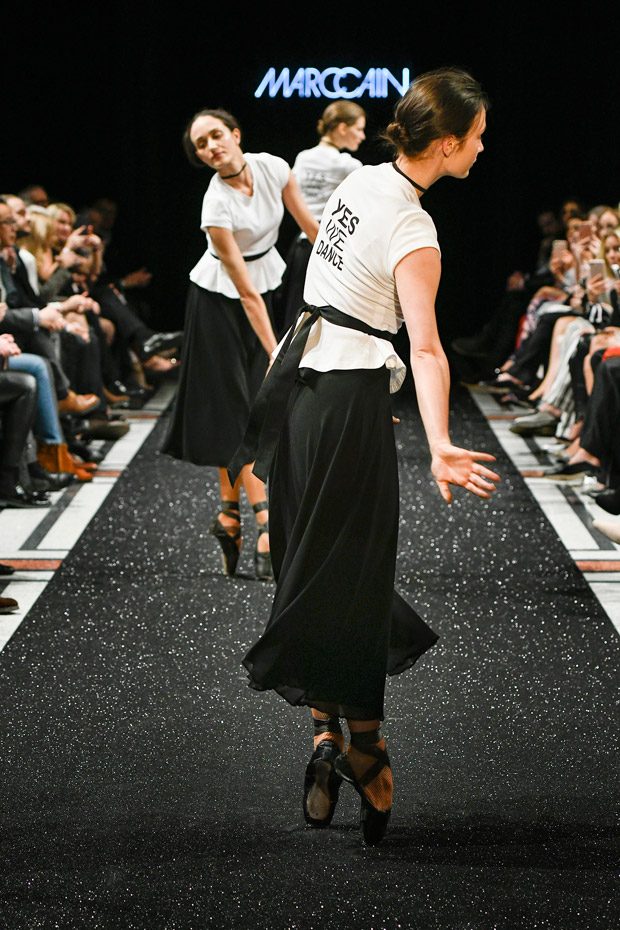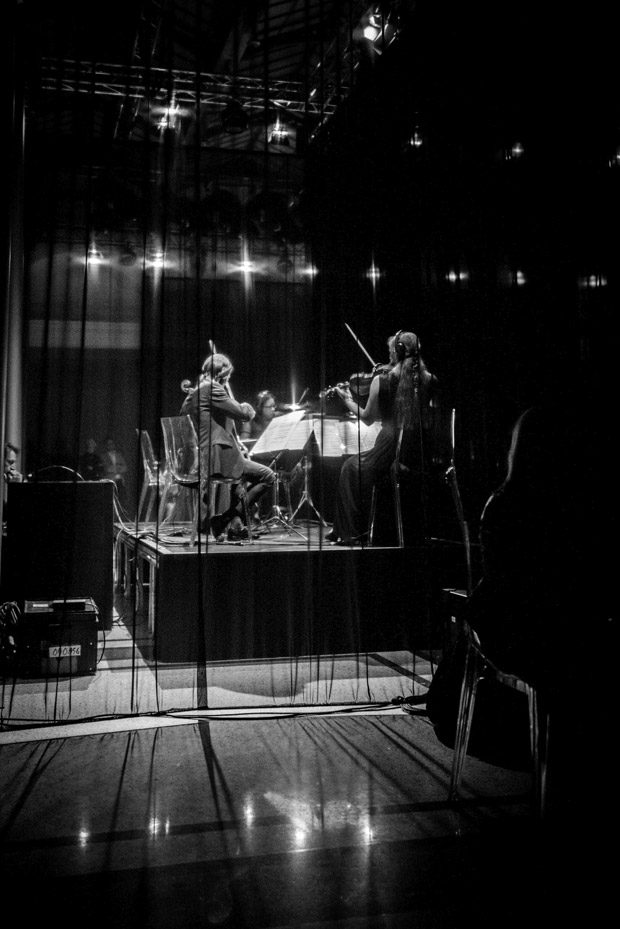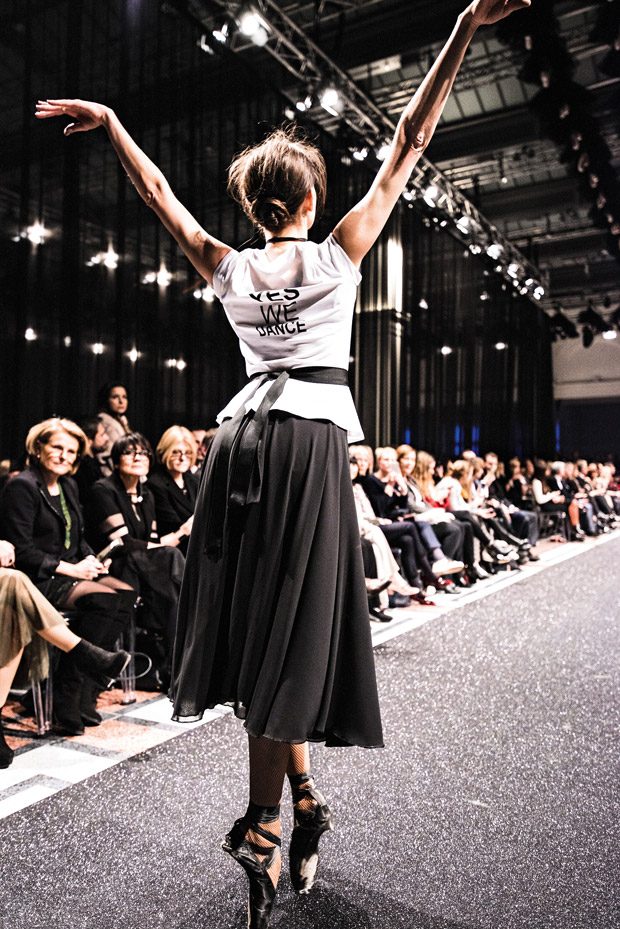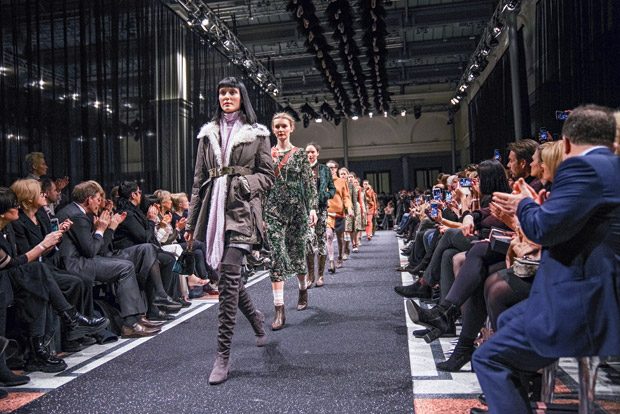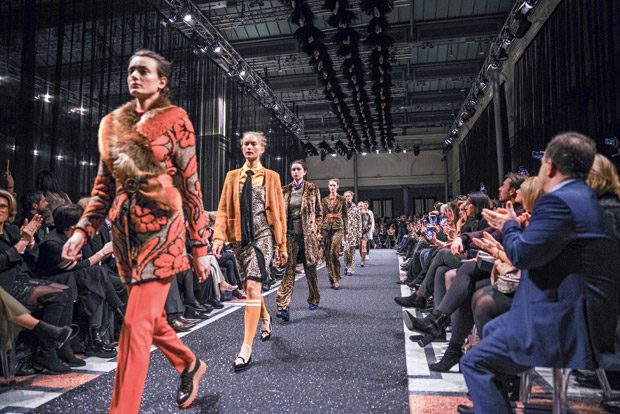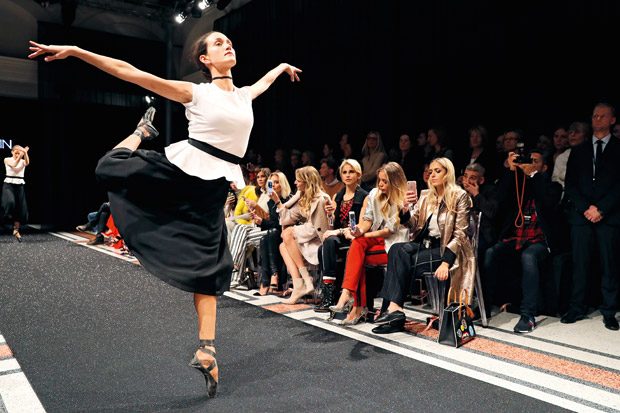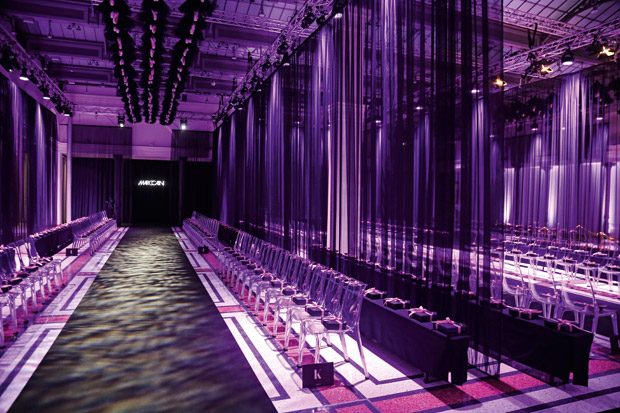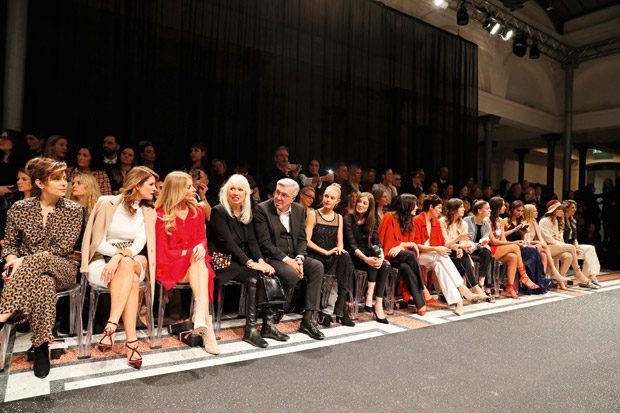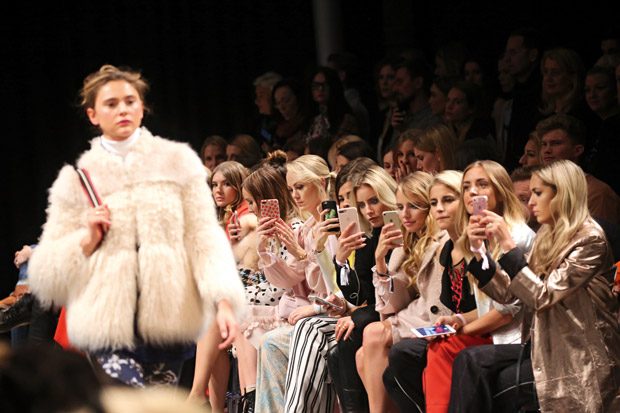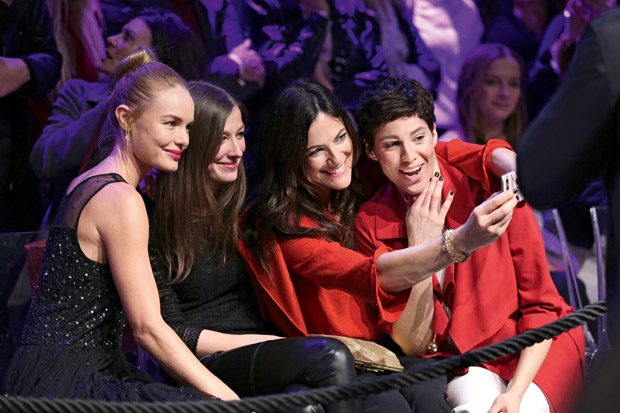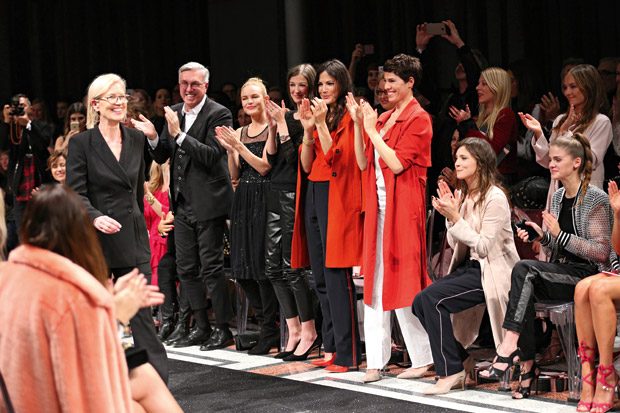 *Images Courtesy of Marc Cain
Review by Sussan Zeck for D'SCENE Magazine