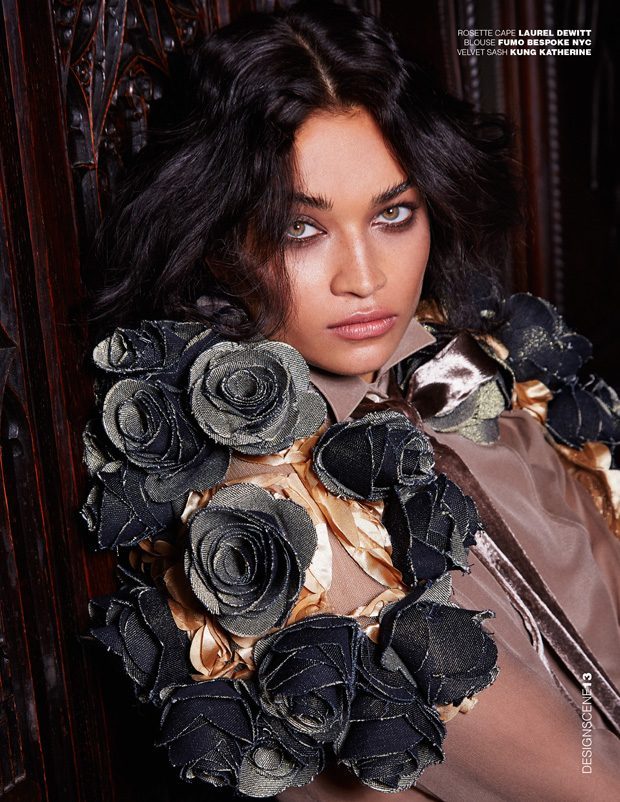 Gone are the days of the demure bride hidden away behind a heavy red veil. The modern Indian bride has completely changed her avatar—she is confident, comfortable and classy.
Today's bride leads a global lifestyle, yet she loves her traditional roots. She isn't bound by convention, yet she respects her culture. She is exuberant in her character, and smart in her choices. Given this evolution of the modern bride, wedding couture in India has witnessed an equally stirring transformation. Led by women of substance like designer Anita Dongre, Indian brides find the perfect blend of glamour and wearability in their wedding trousseau. Let's have a look at some of the defining trends of the modern-day bride.
Read more after the jump: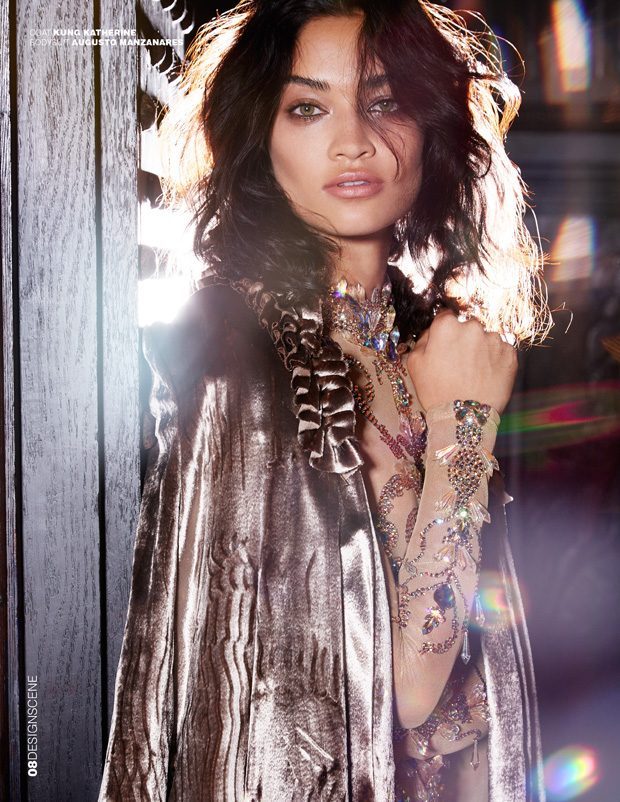 Colours Beyond Convention

In the past few years, we've seen a shift from conventional reds and whites to the likes of burnt orange, mustard and maroon, but the palette has remained more or less on similar lines. No doubt, red will always be a favourite for Indian brides, but today's women are keen to push the envelope when it comes to the traditional colour palette. As the modern bride's willingness to experiment grows further, designers are getting creative with a rich palette of diverse and distinct hues. The top bridal designer in India to lookout for when it comes to bridal colour play is Anita Dongre. Her stunning collection comes complete with royal blue, wine, purple, pinks, green, orange and yellow, and in a nod to the classical convention, you won't miss red, cream and white.
Rise of Minimalism
Today, women like to play host at their weddings, weave their way through the crowds, take centre stage on the dance floor and enjoying their special day to the fullest. While a heavy outfit doesn't allow that, minimalism is the way to go. Keeping that in mind, the designer Anita Dongre has leveraged minimalism to create a collection of lightweight and functional pieces that reflect the sensibilities of the modern bride.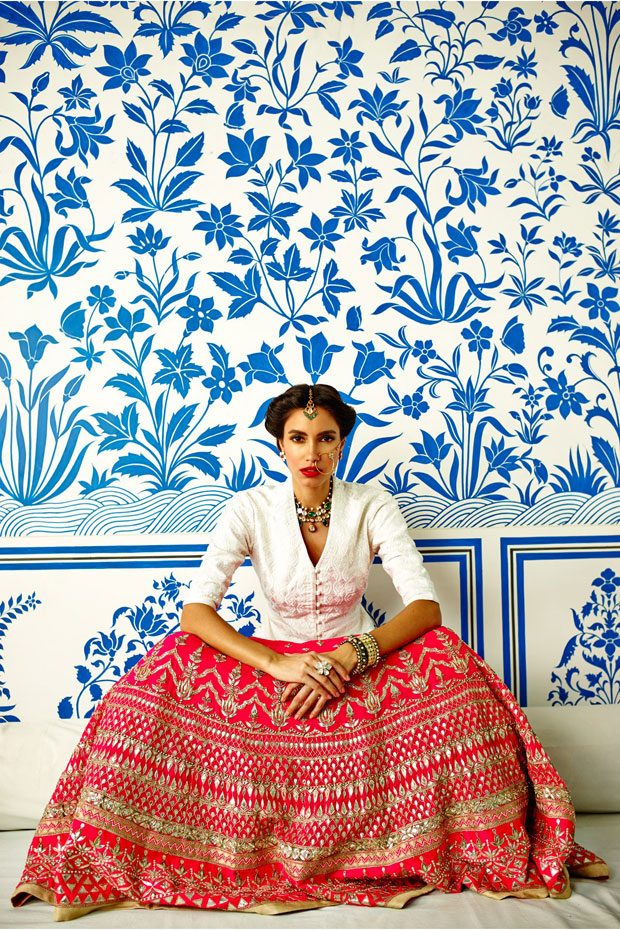 Pink Gotapatti Lehenga from Anita Dongre Spring Collection
Indo-Western Influence
The blend of traditional and western wear is a trend that really speaks to the modern bride. It brings out the essence of modernity, rooted in tradition, mirroring the most striking quality of the modern Indian woman. The fact that you can order your bridal lehengas online that has attracted even international brides to don Anita Dongre for their special day.
Monotone Sets The Tone
According to the designer Anita Dongre, monotone is the way to go this season. From your lehenga to your choli and dupatta, stick to one solid, bold colour for a striking effect. Especially for shorter brides, this monotone look adds length and height—making every bride stand tall and proud on her special day.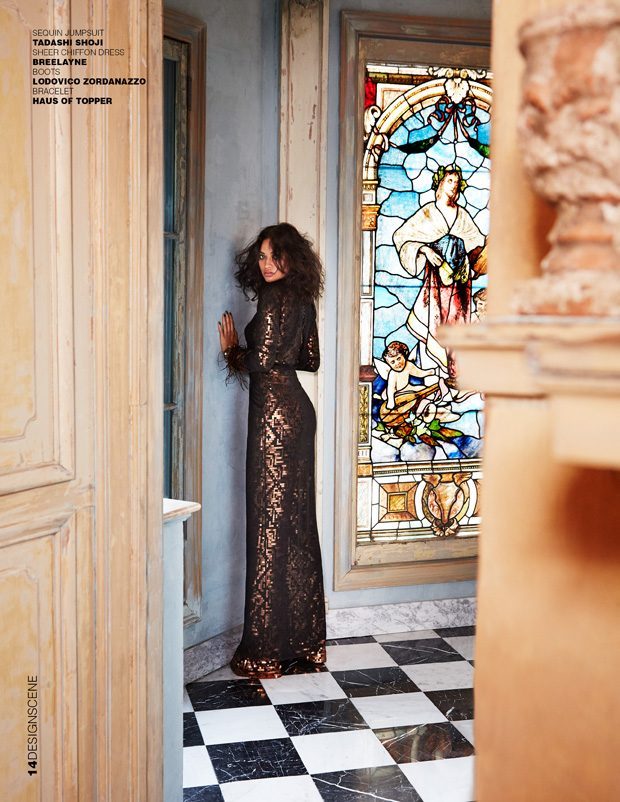 Bohemian Rhapsody
There's nothing more suited to the free spirit of the modern woman than a chic Bohemian influence. Finally, the modern bride can be comfortable in loosely-fitted flowy outfits and really dig into that delectable wedding feast! Playful floral prints and pastel colour palettes are dominating this season. One look at these versatile tops and jackets from Anita Dongre's collection tells you that you can actually reuse your wedding trousseau for a date night or a girls' night out even after you're hitched!
From Anita Dongre SS17 Collection
Comfort Is Queen
After all, when it is her special day, a bride should be able to celebrate and have a good time without breaking a sweat. The modern Indian bride doesn't want to get weighed down by a heavy lehenga. She's looking for comfort, wearability and functionality in her wedding trousseau. Flowy fabrics and silhouettes with delicate, soft embroidery make for a piece that is easy to maintain yet effortlessly elegant. Anita Dongre checks off all the boxes for the ultimate comfort by weaving in pockets into her designer bridal wear!
Mix-n-Match
Why stick to a catalogue look when you can create your very own statement? Your wedding wear isn't just a selection of beautiful garments, but a reflection of who you are. Piece together your look from different styles, colour palettes and prints, and you've found a great way to reflect your personal style in your trousseau.
All images from: SHANINA SHAIK for DESIGN SCENE