In fashion, as in life, spring is often connected with new beginnings – hens new season, we are all looking ahead into the already unraveling year, after the cold winter seemingly behind us. However there are moments when the chaos of our world finds its own path, when nothing goes as planned. And like most of us, I have been overwhelmed by the continuous tremors of the current political theatrics, combined with the awareness that no one can know what the next day is to bring.
Nevertheless as I write this on an early Sunday morning, while sunlight pours in through an open window, all seems well. If life can teach us anything, it is that these small pleasures are to be cherished. Thus with this latest endeavor we once again join forces with our contributors to celebrate the moments of beauty and joy to be shared in this issue.
So we bring you the March 2017 issue with a comeback of a true 90s supermodel, the cover shoot with Brandi Quinones, fashion editorials created on the most glorious landscapes, as well as note worthy interviews.
Discover more of the new issue after the jump: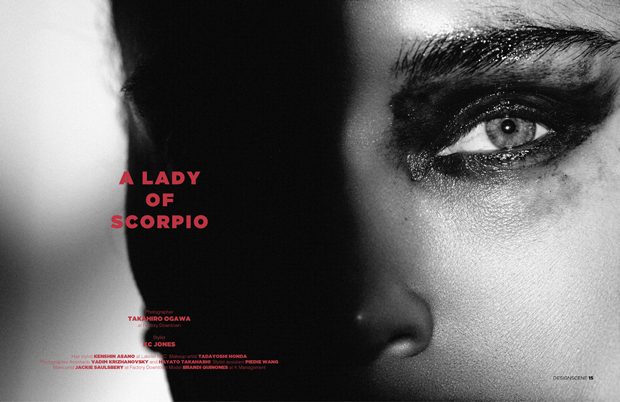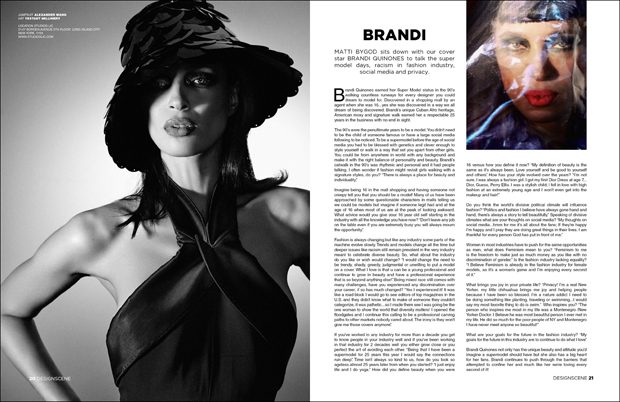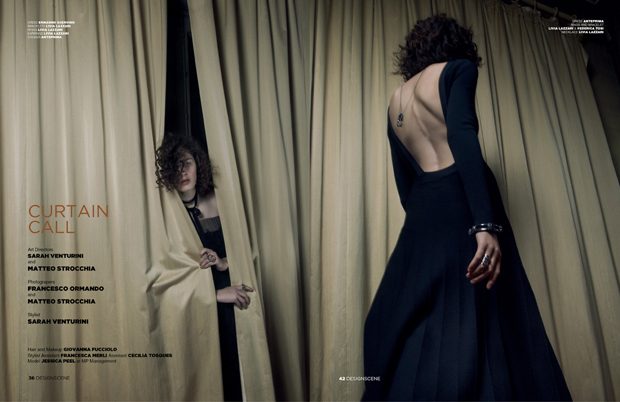 Heading back to our cover girl, Brandi sits down for an exclusive interview, talking about her career with us without any restraints. By the age of 16 Brandi already earned her super model ranking, literally rubbing shoulders on catwalks and starring in campaigns with the likes of Claudia Schiffer, Naomi Campbell and Cindy Crawford to name a few. She shares with us her own experience with racism in the industry, reflects on feminism and the super model days along with precious advice for models to be.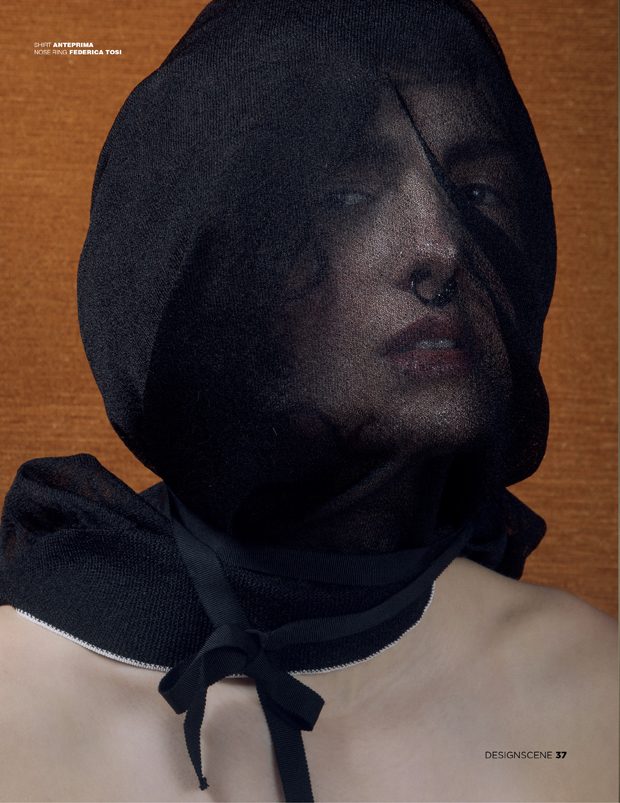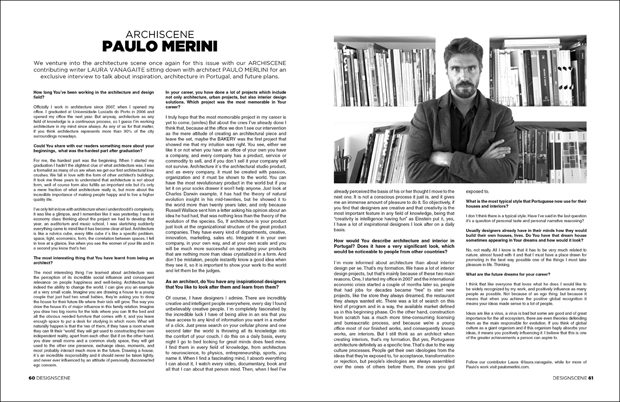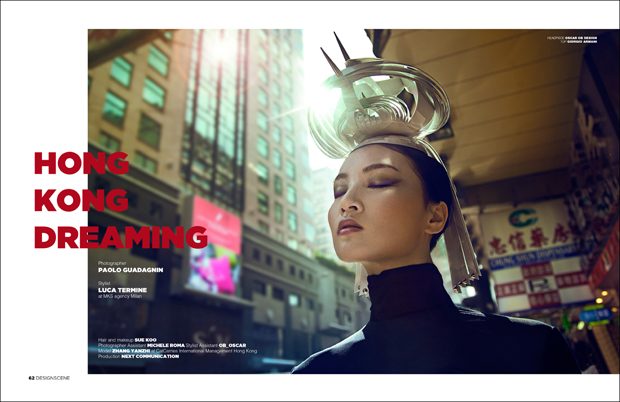 Elsewhere in the issue, we had intricate conversation with Masanori Morikawa the founding designer of Japanese fashion house to watch – Christian Dada, illustrator Shira Barzilay who finds no boundaries and has already made a successful business with her illustration, king of luxury architecture Eric Carlson and founder of Carbondale architecture practice as well as one of the most promising Architects in Portugal, Mr. Paulo Merlini.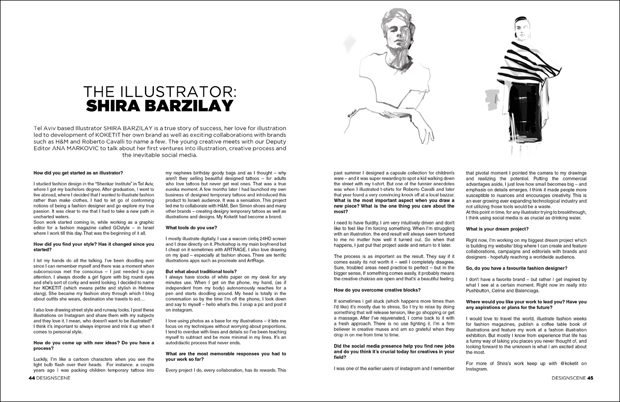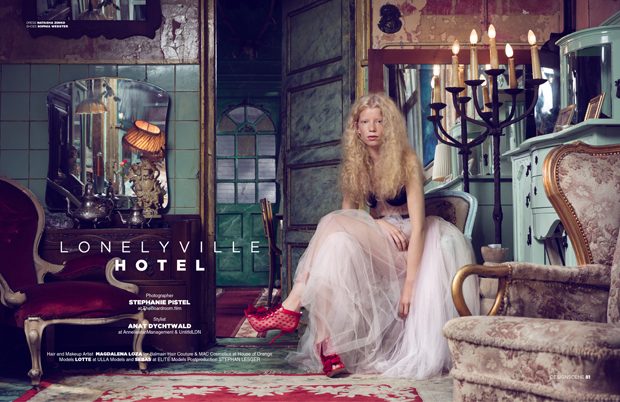 As always, we also feature the most creative fashion editorials – with Paolo Guadagnin's gloriously eye-catching take on Hong Kong, a stunning celebration of beauty by Javi Salinas and Steph Pistel, and an ethereal woodland fantasy by Andrew Hiles and Wendy Quintana. Not to forget the masterful play of shadows by Francesco Ormando & Matteo Strocchia, and school days reminiscence by Domen Van De Velde.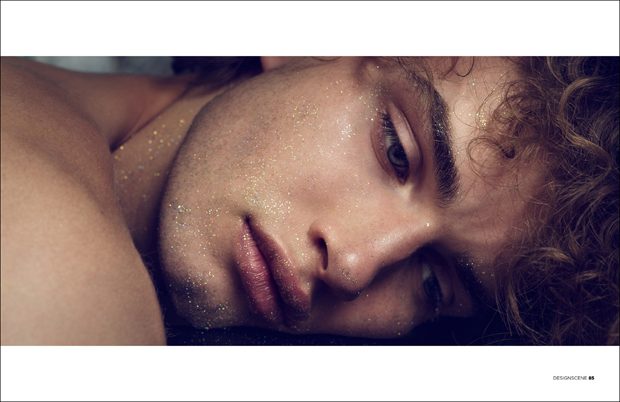 Photographers Takahiro Ogawa, Domen / Van de Velde, Francesco Ormando, Matteo Strocchia, Andrew Hiles, Paolo Guadagnin, Javi Salinas, Stephanie Pistel
Stylists Fed Anikin, KC Jones, Emma Pulbrook, Sarah Venturini, Wendy Quintana, Luca Termine, Raquel Trejo, Anat Dychtwald