Luisa Cerano's Spring/ Summer 2017 collection contains of three lines: "Sweet Emotion", "Soft Graphics" and "Smart Stripes".
"Sweet Emotion"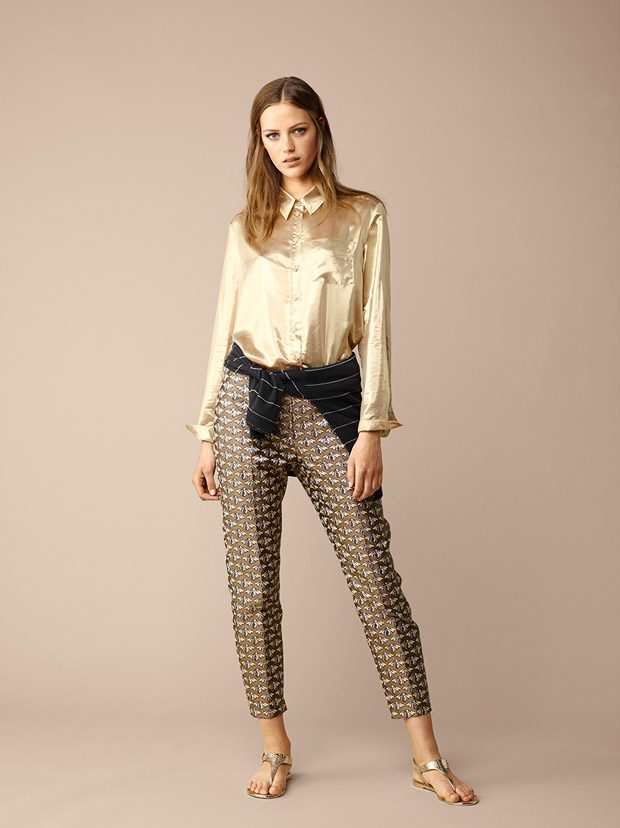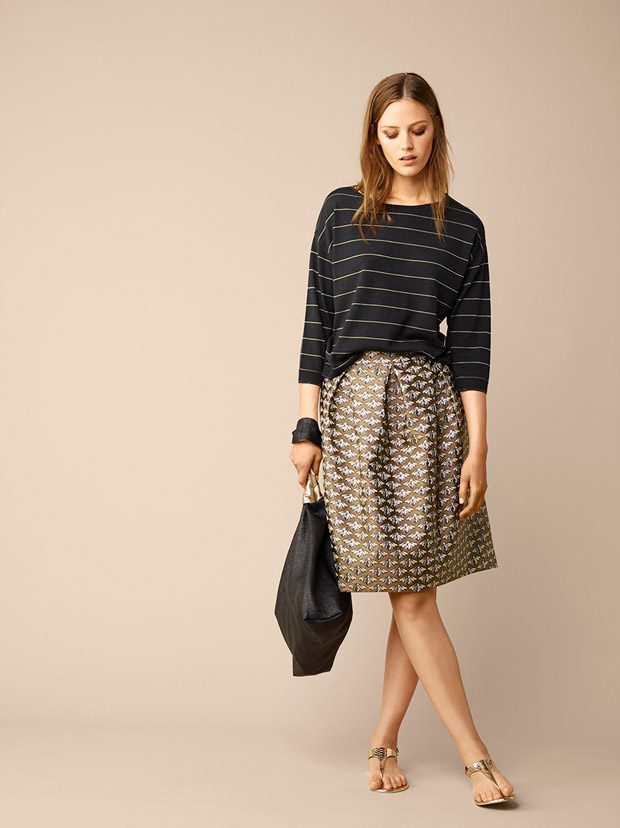 "Sweet Emotion" is a collection for the cosmopolitan woman at any age that prefers to dress in a sophisticated, feminine way and considers quality is a key value. The cuts and lines of this charming collection impress us by their very special detail- awareness, they are kept rather sensitive and subtle, with just the right amount of each. The silhouettes of those precious pieces are enduringly flattering the feminine silhouette. Several of the cuts are kept rather loose which underlines the feelgood factor of each single look. Absolutely astonishing! Print- wise, botany- inspired designs are often used.
One of the most charming pieces of this collection is a navy- blue crew neck sweater with three- quarter length sleeves that is embellished with insect- like appliqués. Albeit also stripes can be noticed. Worth of mentioning is the striking colour cocktail of this line: cognac, anthracite, lime, plum, rose, platinum, creme- white- we name it, "Sweet Emotion" has it all!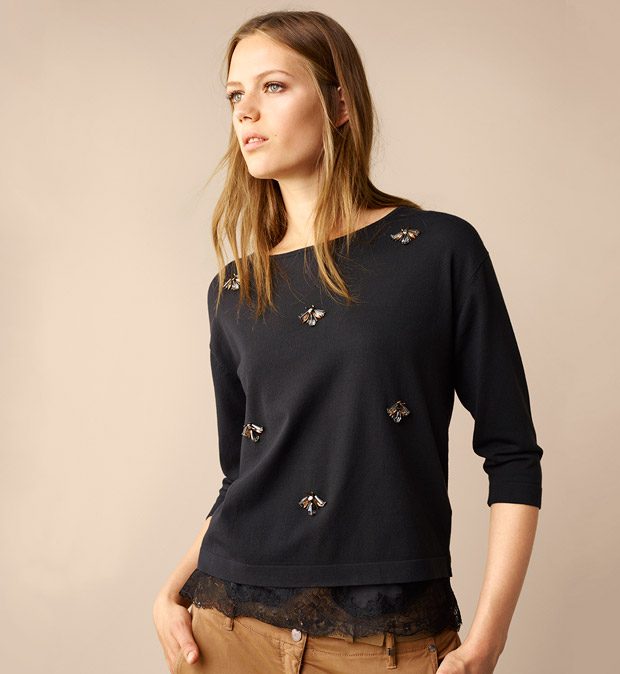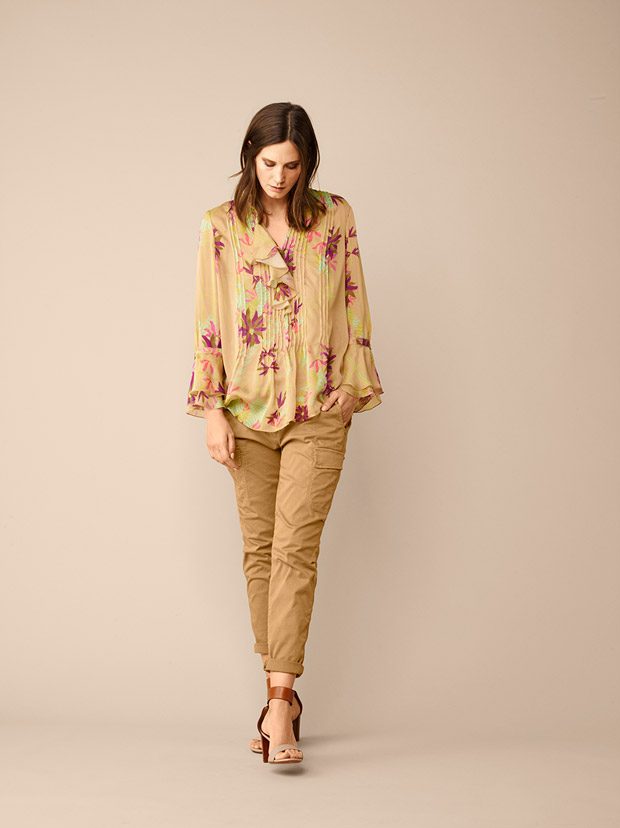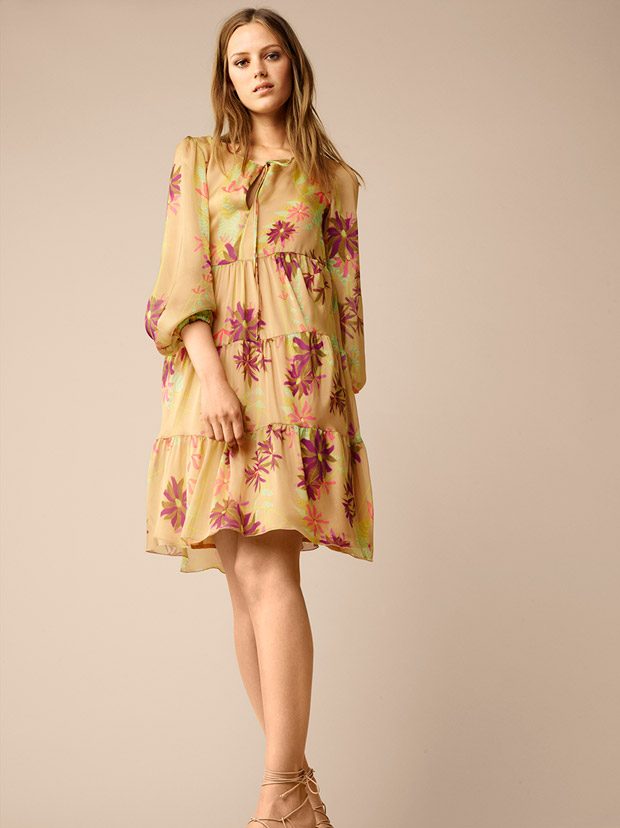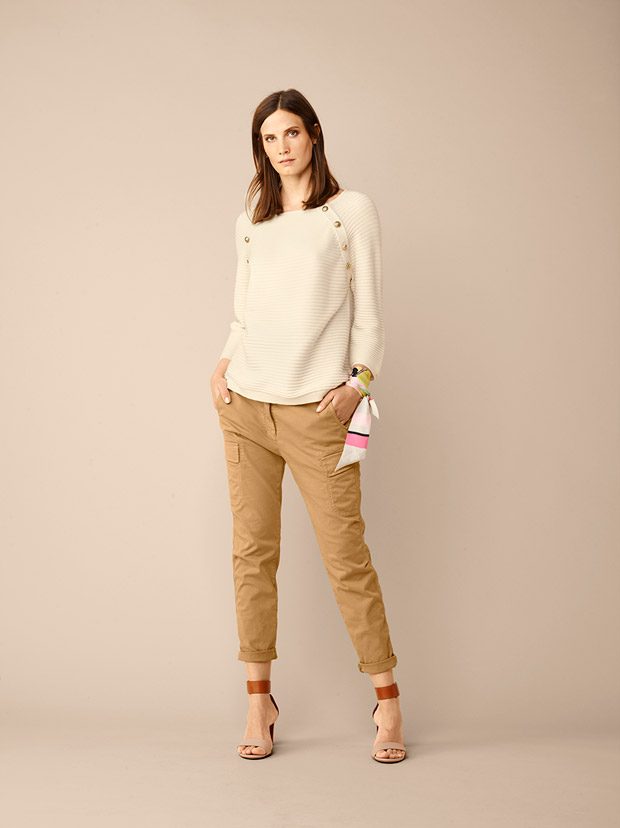 The length of the pants in this collection is worn preferably in three- quarter length. As material quality plays a central role for Luisa Cerano, thus a lot of jacquard is chosen for those pieces. "Sweet Emotion" harmoniously unites a few hues in one look but never pairs too many different tones in one outfit. Simply sensual!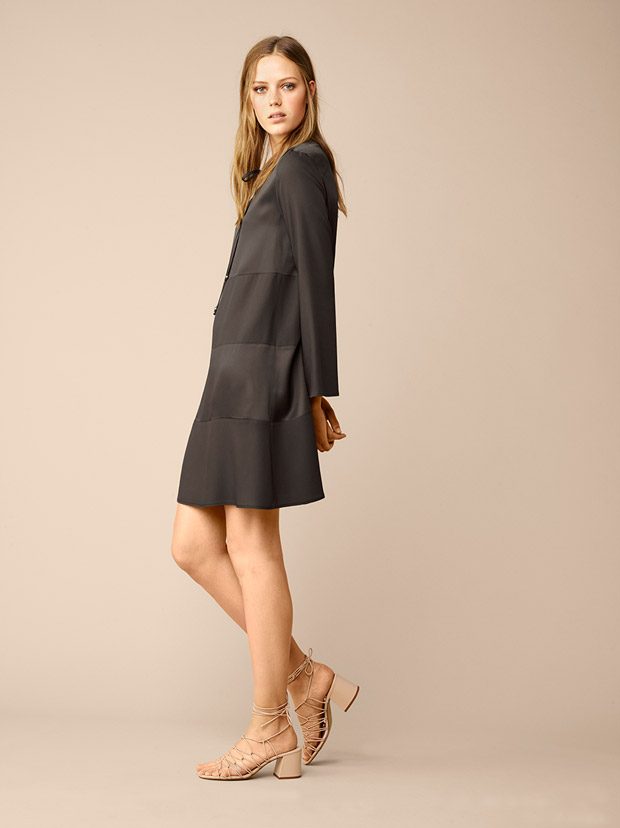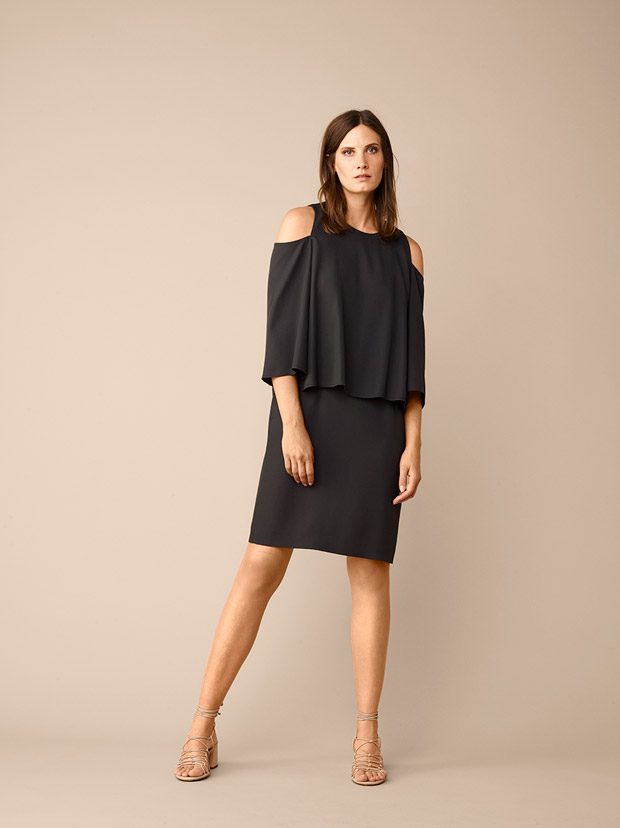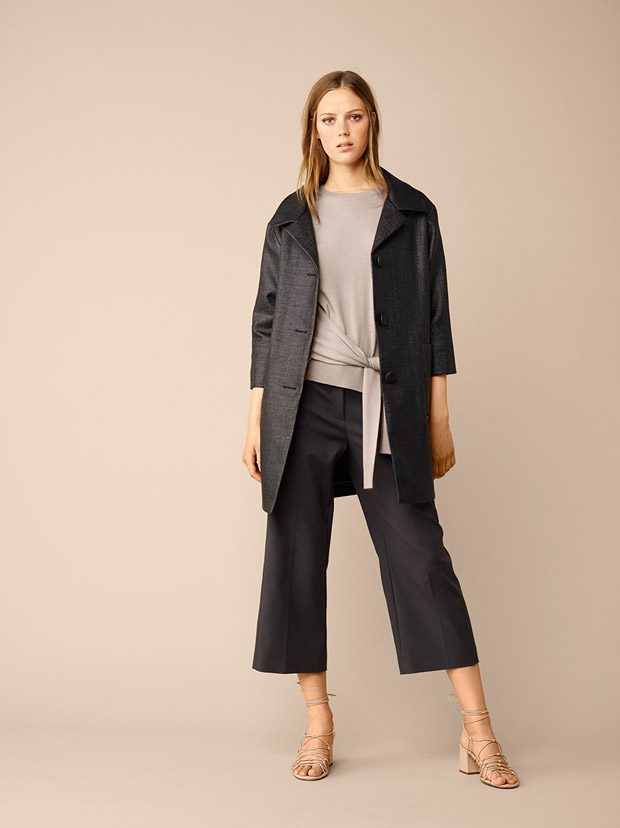 "Soft Graphics"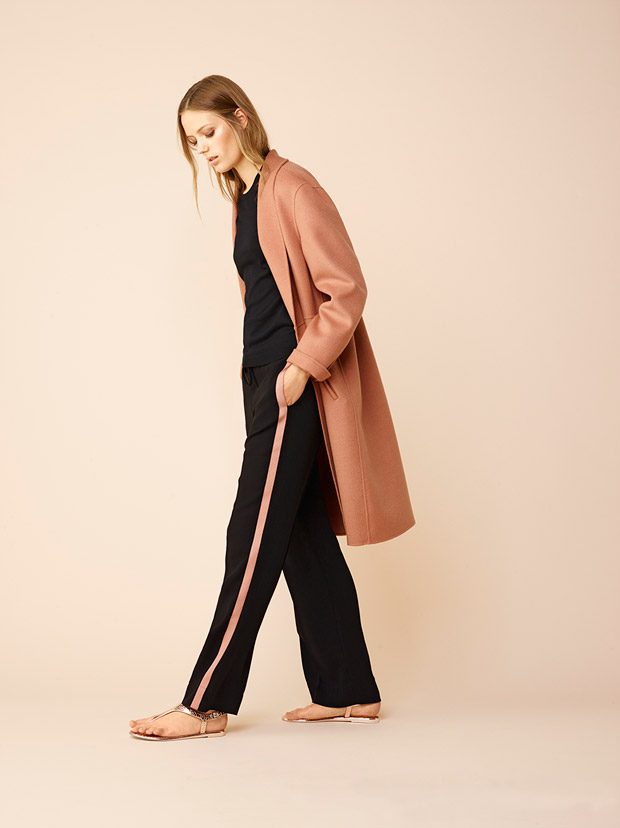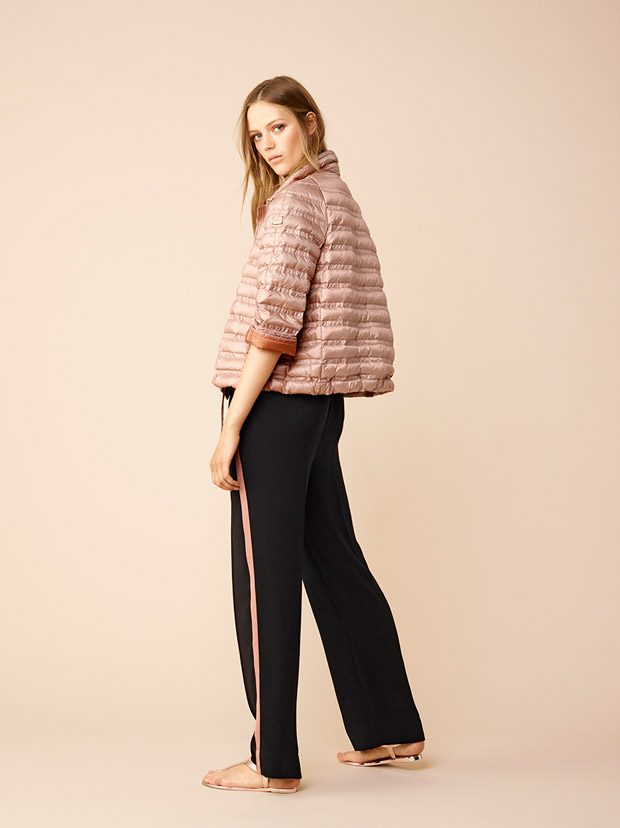 "Soft Graphics" is an incredibly interesting interaction of retro- inspired candy colours and cuts that are paired with  cool, sporty lines and edgy black. Contrary elements are harmoniously united in one look. Elements of past decades are very present in this collection. One of our highlights of this collection is an A-line trechcoat in rose with retro- inspired buttons that teams up with an A-line dress in the same colour. Endlessly elegant!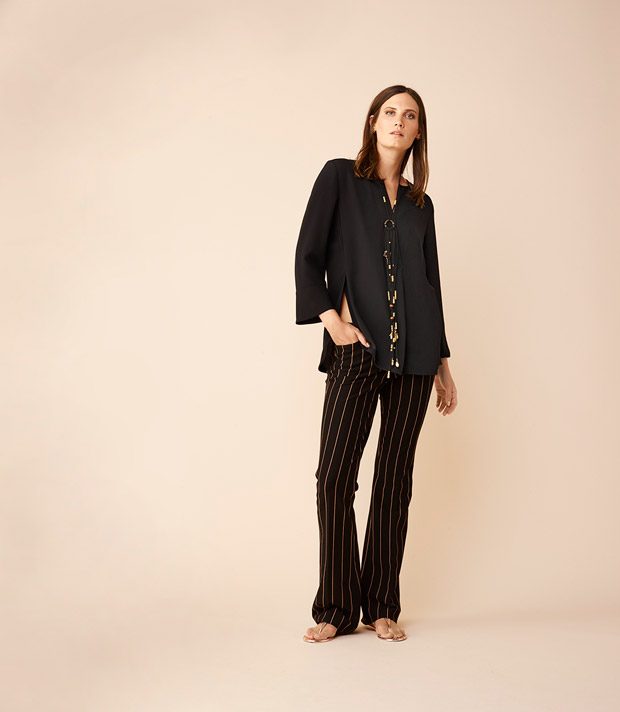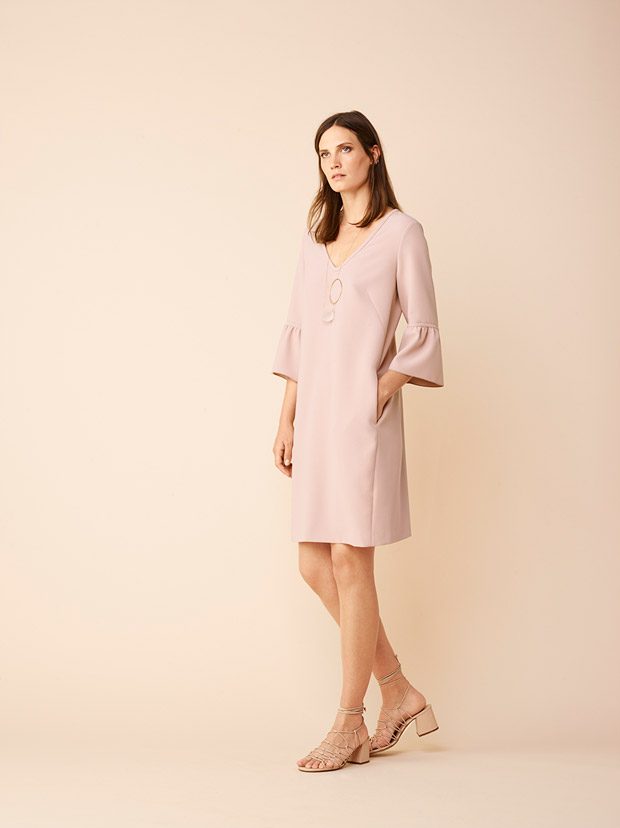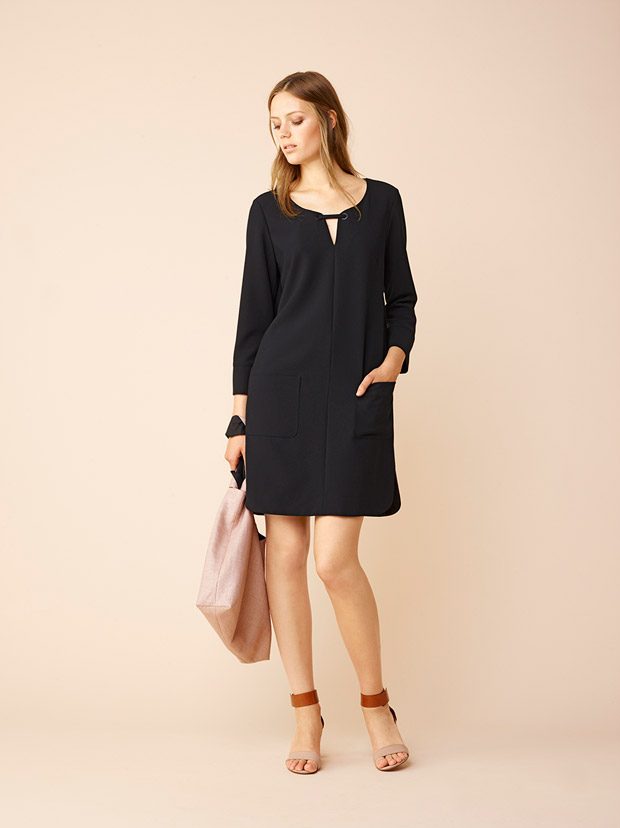 Colour- wise, this collection is dominated by soft terracotta tones, rose, cognac white and off- white. Those tones underline the feminine character of the looks and are never too loud. Innovative ideas meet traditional elements. Altogether this creates a very fresh, feminine, modern look that always stays utterly wearable. Simply smooth!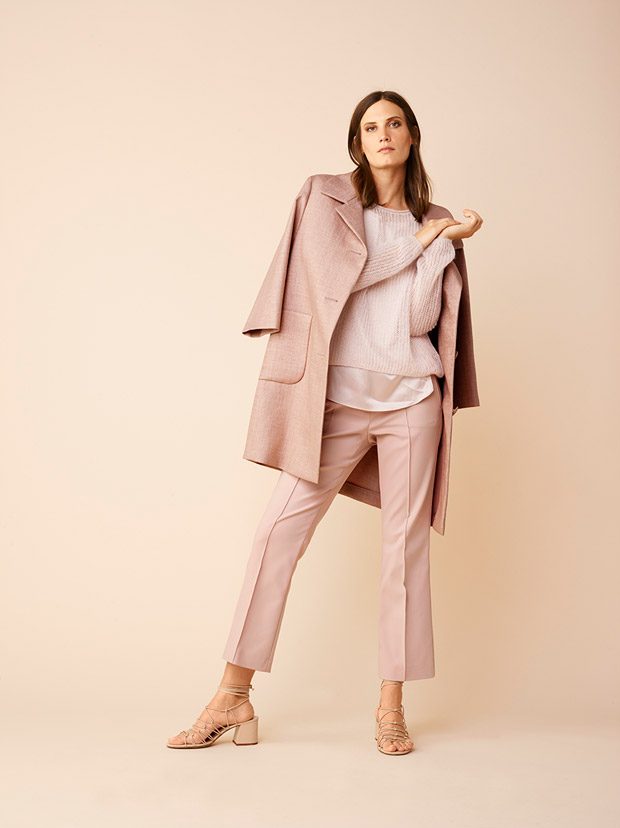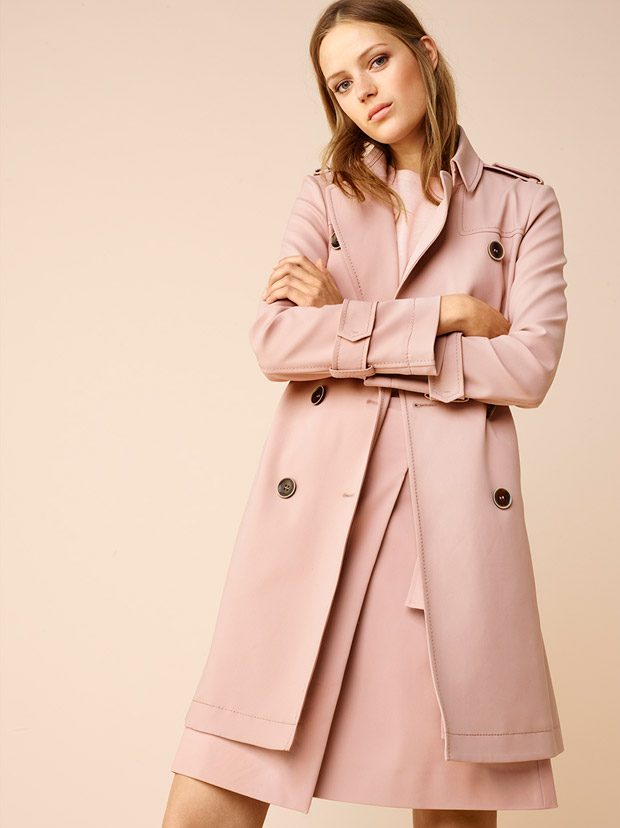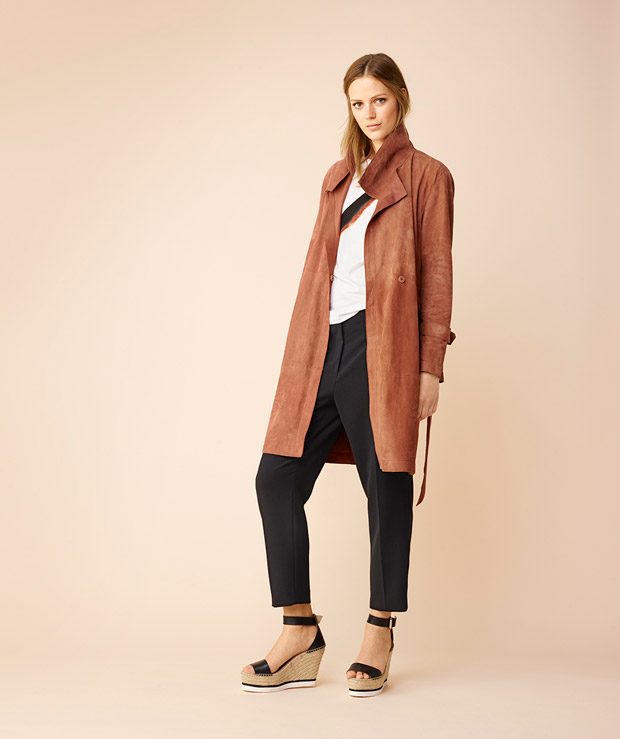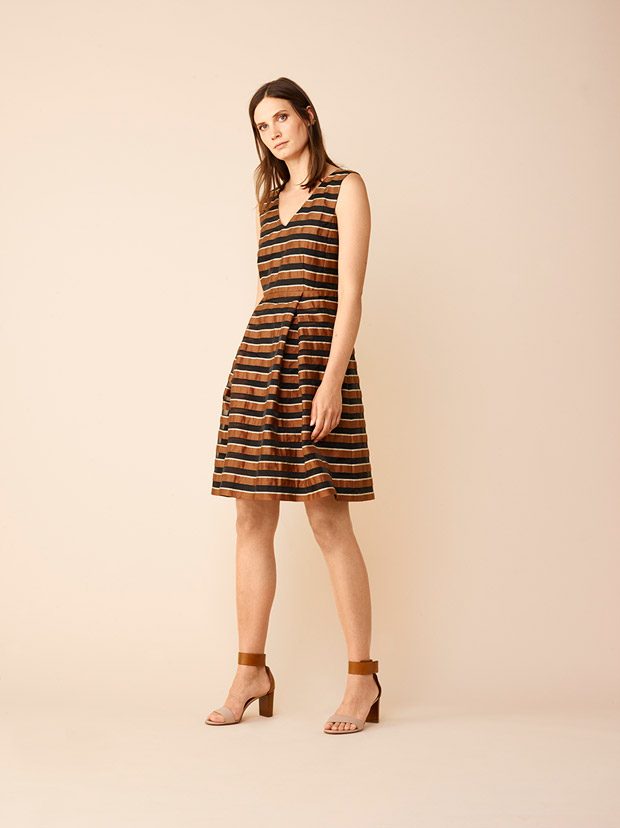 "Smart Stripes"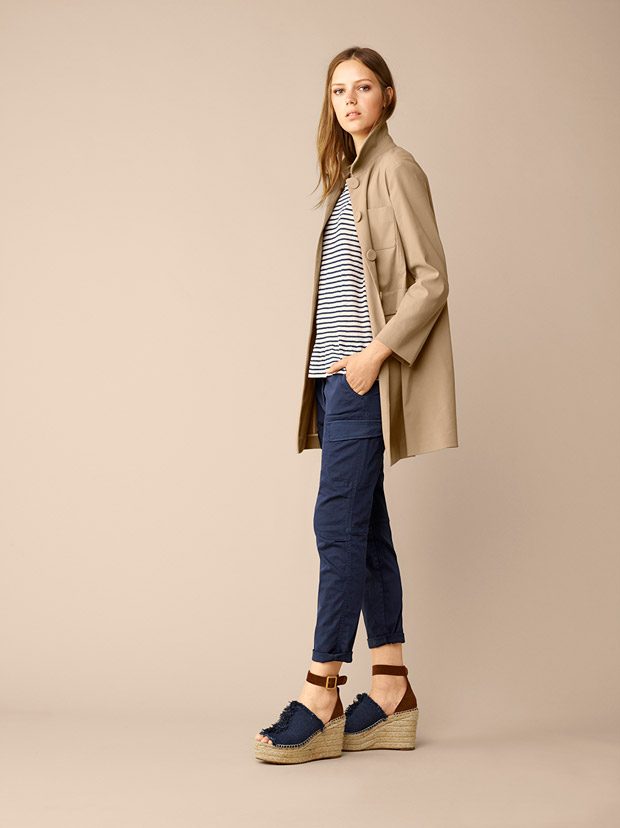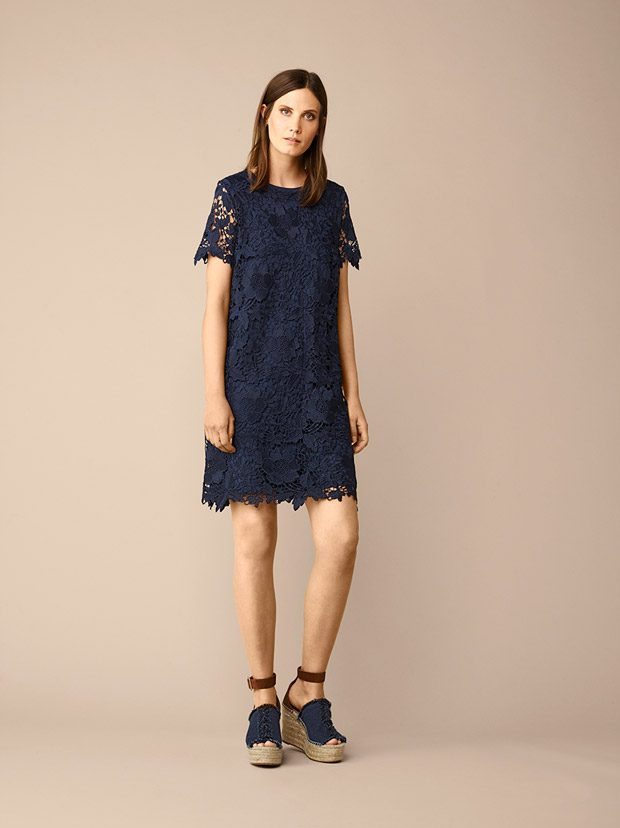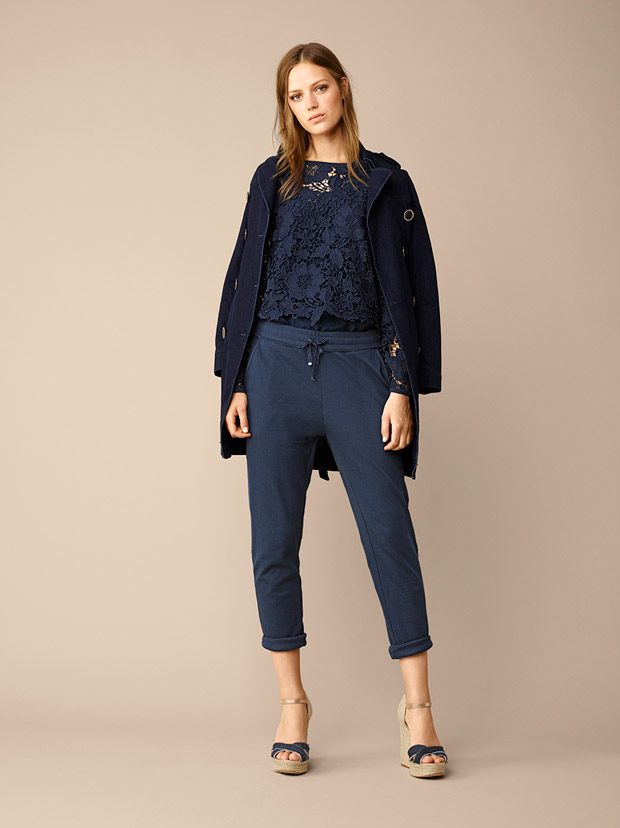 The third collection, "Smart Stripes" is a very urban- chic, casual and feminine collection with a blithe character. It can be worn at any age and for various occassions. Retro elements can be found in this collection anew. The colour palette of this collection is dominated by rather restrained, classy, fresh hues, such as indigo jeans, navy blue, off- white and beige.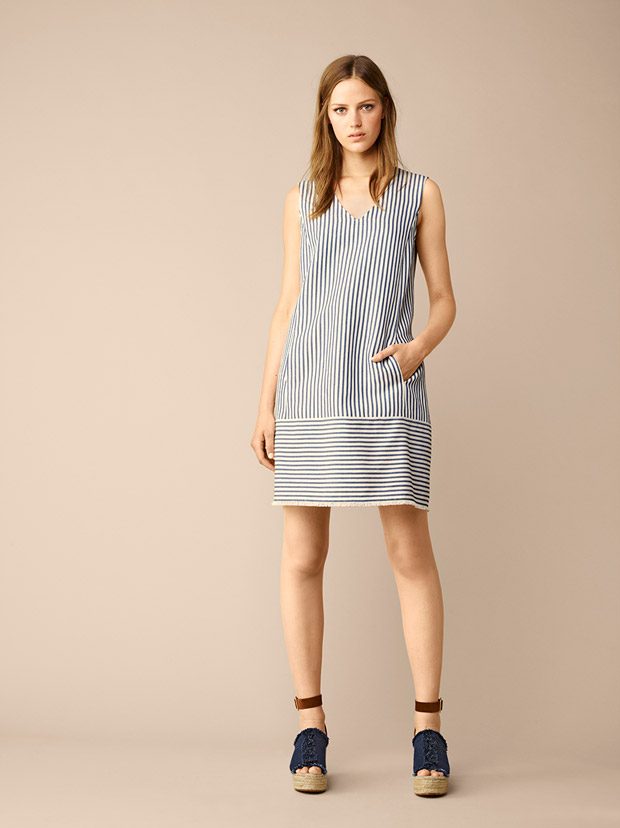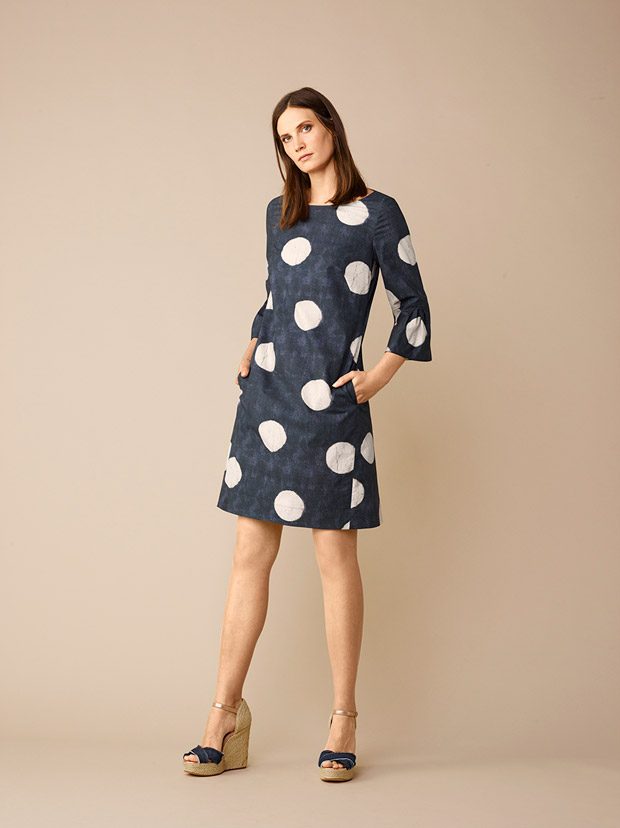 Sky blue and white underline the fresh, blithe character of this collection. Stripes and dots can be found in various of the creations. Albeit also lace plays a central role. Completely charming! In addition to those mesmerizing looks, mainly wedges are chosen.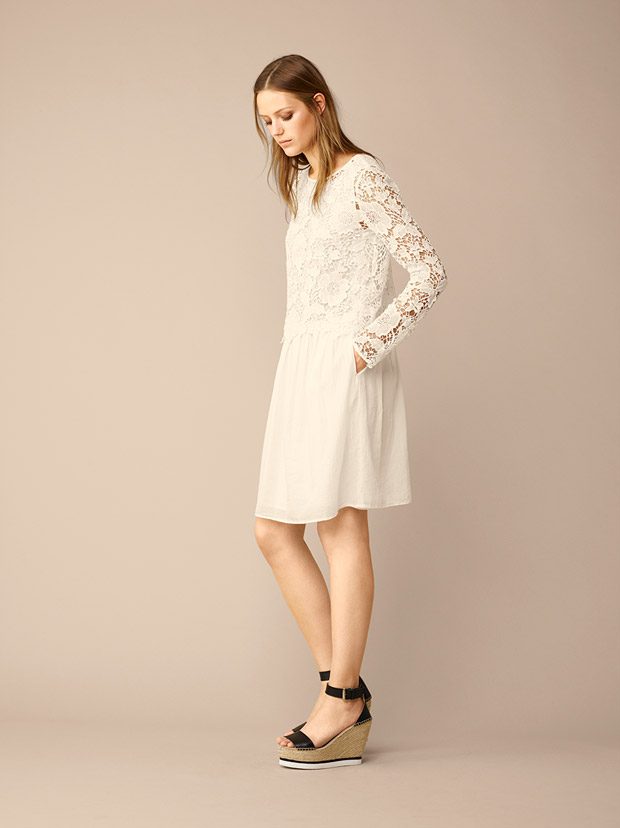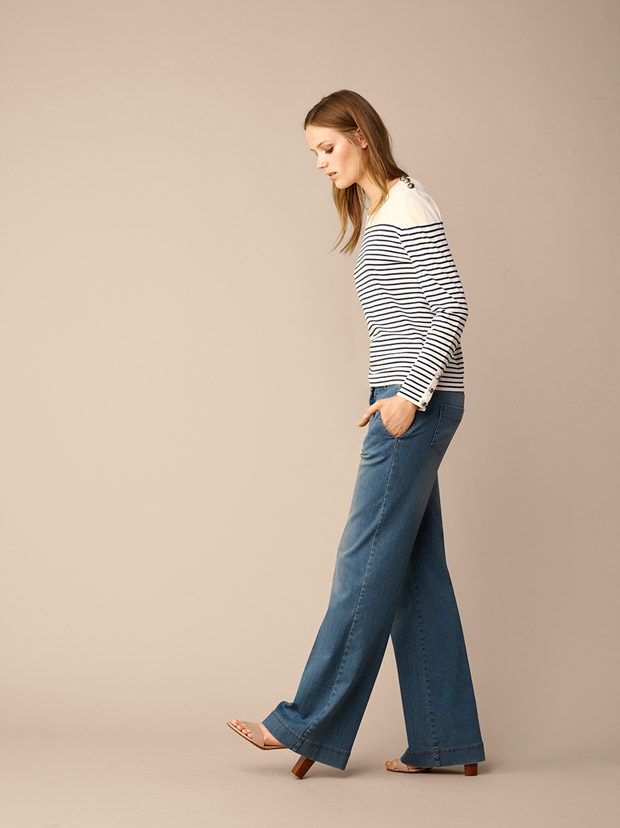 "Sweet Emotion", "Soft Graphics" and "Smart Stripes" are three lines that have their very own character and convinced us with their very feminine, wearable character and their very special detail- awareness. We will definitely keep an eye on Luisa Cerano and on all upcoming collections!
Images courtesy of Luisa Cerano
Review by Sussan Zeck for D'SCENE Magazine