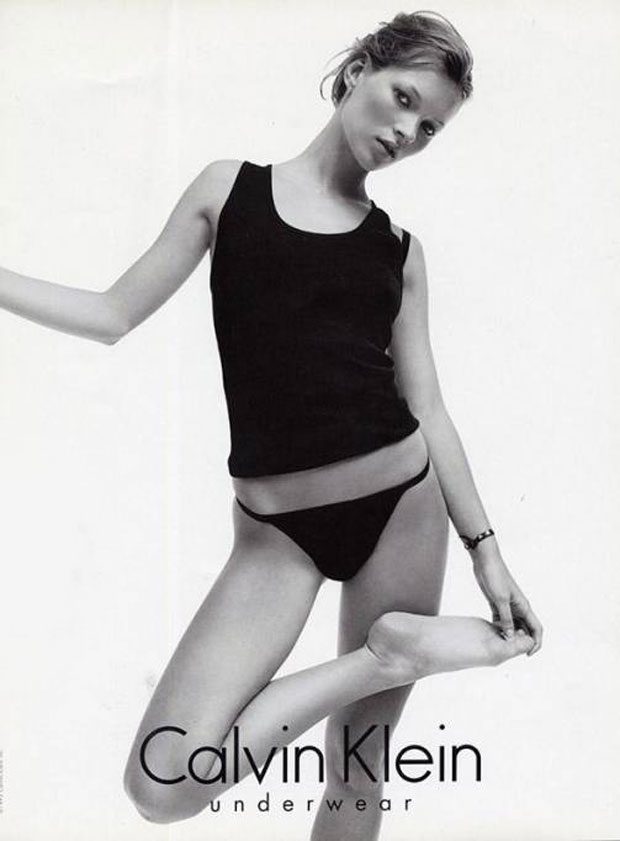 For every woman a multitude of choices is pivotal when looking to buy new underwear from any shop. While selecting new underwear pieces women, unlike man, think about quite a few aspects, let's say things get complicated. A fit is as important as the look of the underwear garments. While the selected pieces should look flattering, comfort and good fit are also part of the choice.
Continue below for few of the important tips as well as our guide to good shopping:
COMFORT VS DESIGN
Any know-how guide will focus on comfort, when it comes to bras the well behaving bra straps are an integral of a comfortable top piece, however when it comes to slimming shapewear materials play an important role. You are to wear your underwear all day, thus it has to be comfortable however the bra also has to be supportable. For every woman when selecting a new piece looking good is as important as feeling good, while covered by your outerwear, beautiful and often expensive designer underwear garments are sure to have a boost to your self confidence. Thus, the underwear industry is a massive business, today the leading names in the field are brands such as american label Victoria's Secret but also the always elegant La Perla coming from Europe. Nevertheless, fashion brands are in par with lingerie industry, quite early on Calvin Klein has managed to create thriving underwear collections by enlisting celebrities such as Kate Moss to Eva Mendez and most recently Justin Bieber. Not far behind CK underwear phenomenon are brands such as Emporio Armani and Dolce & Gabbana.
Also, don't miss some of DESIGN SCENE's favourite CK underwear campaigns.
Ready to wear fashion houses are not the only focusing on their underwear and lingerie divisions, fast fashion giants such as H&M and Benetton are in the front, often due to their affordable pricing. Developing both cotton oriented spotswear lines but also the more intimate lingerie designs.
Victoria Beckham by Mert and Marcus for Emporio Armani
LINGERIE AND SPORTS UNDERWEAR TAKEN BY THE FASHION INDUSTRY
Still it's not always about the sexy look, and while shopping for you new underwear you should not expect for every underwear type to give you a sexy look, still a sportswear bra can be a great addition to a well styled outfit, even tho it is far from the sentiment of a lingerie piece. At the same time, internet itself is responsible for the success of this booming fashion industry brand, underwear is often in a good price range, easy to pack (small packages), and affordable to ship. For that reason the fashion industry is also constantly creating new categories in women's underwear, and by default also allowing a multitude of colours and combinations.
When you purchase the undergarments in the form of lingerie, you must heed on various multiple features like designs, patterns, cuts and colors. Lingerie gets far more complicated, and fashion houses such as Victoria's Secret have turned it into an art form. Just think of their annual runway show, bringing to the runway all of the most wanted supermodels. Certainly, there are a few essential tricks and tips to assist you when looking out for the right piece.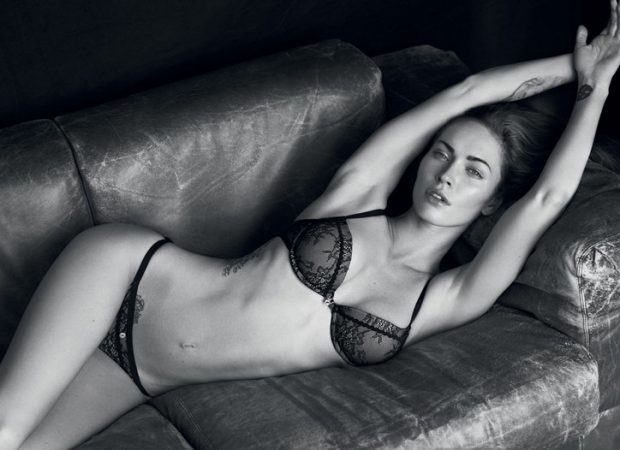 Also, casting the right face of your underwear line is as important as the design, few years ago Emporio Armani broke into the oversees market by enlisting Victoria and David Beckham as exclusive faces of their campaign. Seasons after the designs were modeled by the likes of Rihanna as well the bombshell actress Megan Fox (photographed above by Mert and Marcus). Rihanna herself might be the best example, her style often shows of her lingerie.
WHAT'S IMPORTANT?

After you acquired the knowledge by investigating the massive variety of fashion brands and their lines, you have to keep in mind the best underwear piece is not the one which looks good but is the one that also makes confident. Very often trying out the bra is the key, know your body – meaning know your bra size. Taking a simple measurements can hardly help as trying on your bra, the more sophisticated underwear stores are sure to have a helpful shop assistant. The sales lady is certainly to help you find out the right cup size, bear in mind going a size too small is not the right answer.
Kendall Jenners for Calvin Klein Underwear
Furthermore, once you settled the fitting part, you are comfortable in your cup size, fabrics come into play. Naturally cotton is the most comfortable, and suits your skin the best. Today thankfully most of web shops also contain a fully detailed description, breaking down the material composition, but also very helpful size guides. Still, bear in mind there are some fabrics that may not suit you and even cause allergies so read the description s while buying the underwear.
SHOULD YOU BUY YOUR UNDERWEAR ONLINE?
Short answer – YES! As we already mentioned trying out the underwear in a shop and already knowing your size before making an online purchase is important. Take in account, online shops often have no return policy for underwear so you might end up with an ill fitting bra or panties not in the right size. Today there's a multitude of underwear stories, from brands exclusive specializing in the category, to major fashion houses having their own lines. Various styles are under your fingertips for almost every brand. If you need more affordable women's underwear, then an online sales season is good to track.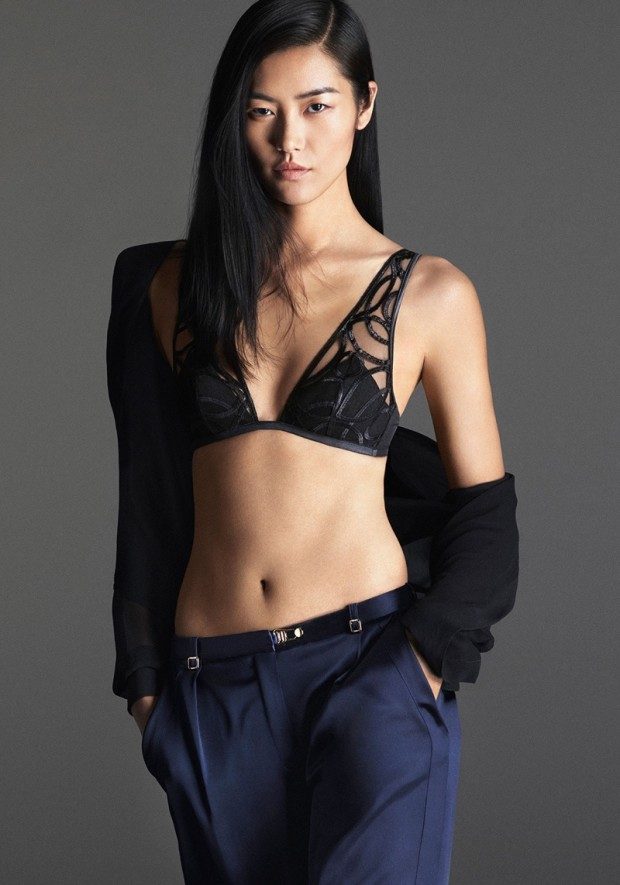 Thankfully inviting lingerie is today also available on big web shops, while often trendy it is also often budget friendly. Well selected lingerie piece is certainly to become part of your outfit. Summer collections often allow you to show off a well designed bra, such is the La Perla piece on the photo above worn by supermodel Liu Wen for the fashion houses spring summer 2016 collection.