For Fenty X Puma by Rihanna limited edition, new looks, shoes and accessoires are released every month from March until June of this year. Being significant for this collection is its vivid mix and match of contrary elements, for instance influences of the French classicism of the 18th century team up with contemporary, sporty elements. Thus, the style of this collection is incredibly inspiring and something we had not witnessed in any other collection before. The inspirations of this collection can be described as a vivid mix of french Rococo plus neoclassical flair that is paired with an athletic streetstyle. PUMA stays true to its significant style but adds some refreshing, innovative elements.
Worth of mentioning is the very special detail- awareness of these creations: flamboyant fabrics, sophisticated gathers, precious pleats, bodices, playful ribbons and formative cuts- we name it, this collection contains it all. Incredibly inspiring! Therefore those pieces are made for the cosmopolitan wearer that dares to wear striking pieces that stay in mind. Expect the unexpected!
Read more after the jump:

The range of colours contains of vibrant red, rather restrained mint green, purple, pink and sheer white. Due to the combination of contrary style directions, Rihanna creates unique looks that can be worn by both men and women. She describes the looks as "if Marie Antoinette was going to gym."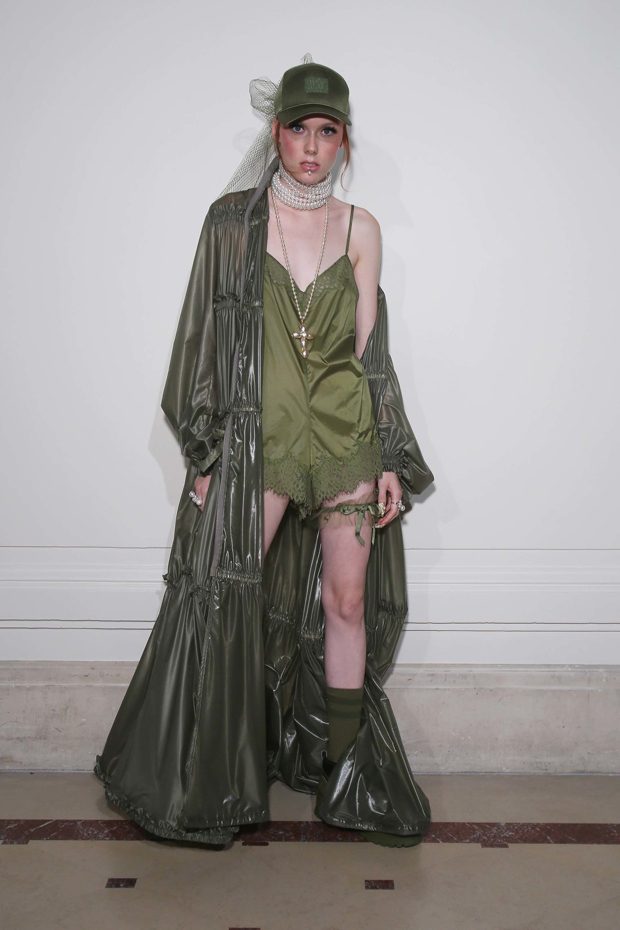 Our highlight pieces of this collection are the Bow Bag, the Fleece Off Shoulder Hoodie, the Hoody w/ Slip and the Reversible Bomber- to name only a few. Show Highlights, such as the Tiered Jackets, the numerous custom PUMA Jacquard pieces, the soft lingerie and the Embroidery Tricot jackets and trousers are the perfect addition for our spring wardrobe.
The first available pieces of this collection will be sublime shoe creations. Those unusual pieces were presented for the first time in Paris as part of a runway show. The perfect partner for your leisure time activities is the "FENTY x Puma Bow Slides" in olive and silver pink. The soft leather and the outsized bows underline the uncommon approach of this creation. Simply smooth! In addition to that theme, the FENTY x Puma Bow Sneaker" is presented. It can be understood as an advancement of the traditional PUMA Trinomic shoe and will be available in the same colour choice like the one we mentioned before. As third addition, the rather rough "Fenty x PUMA Sneaker Boot Zip" bursts the rough plateau style with a zipper, satin and leather details. The fourth model is a stiletto which is encased by leather and equipped with the curvy PUMA logo on top of it. Depending on which look you prefer, you will surely find the model of your dreams among those four different shoe choices.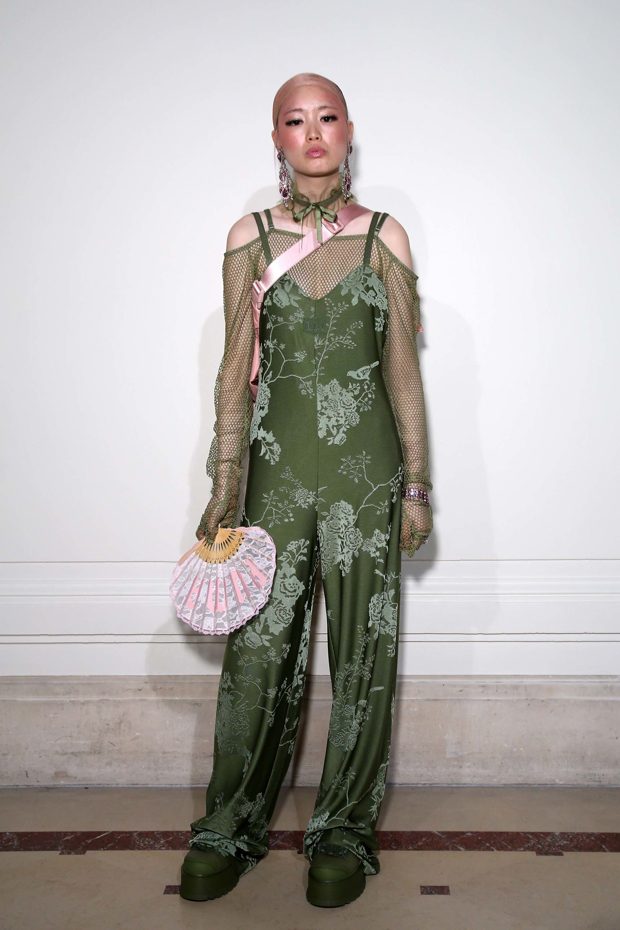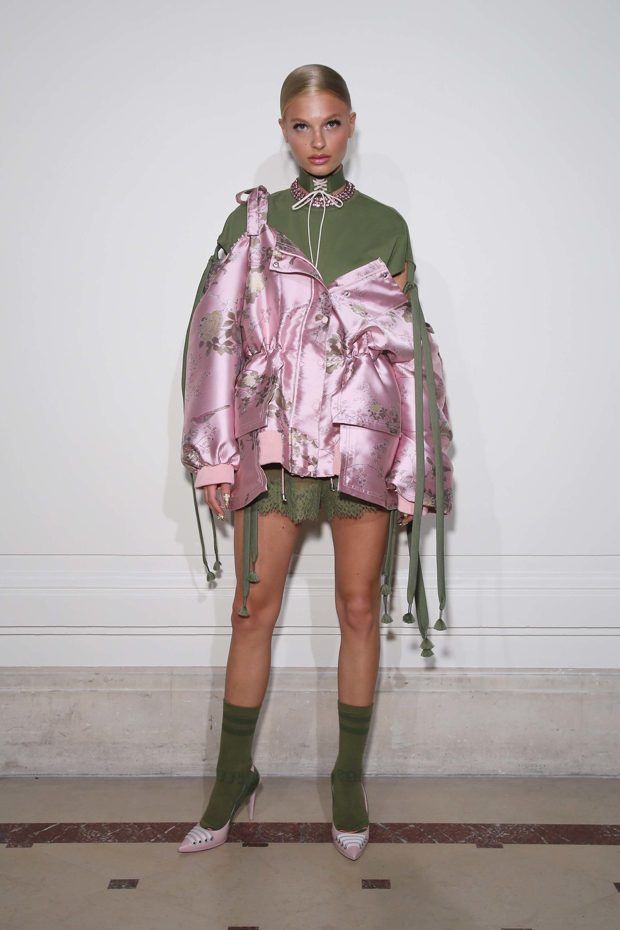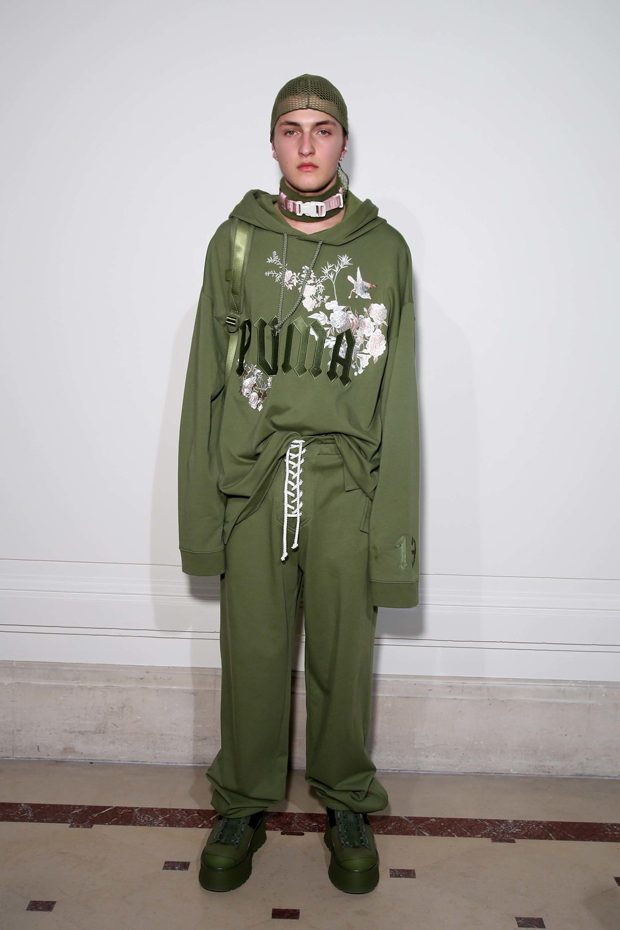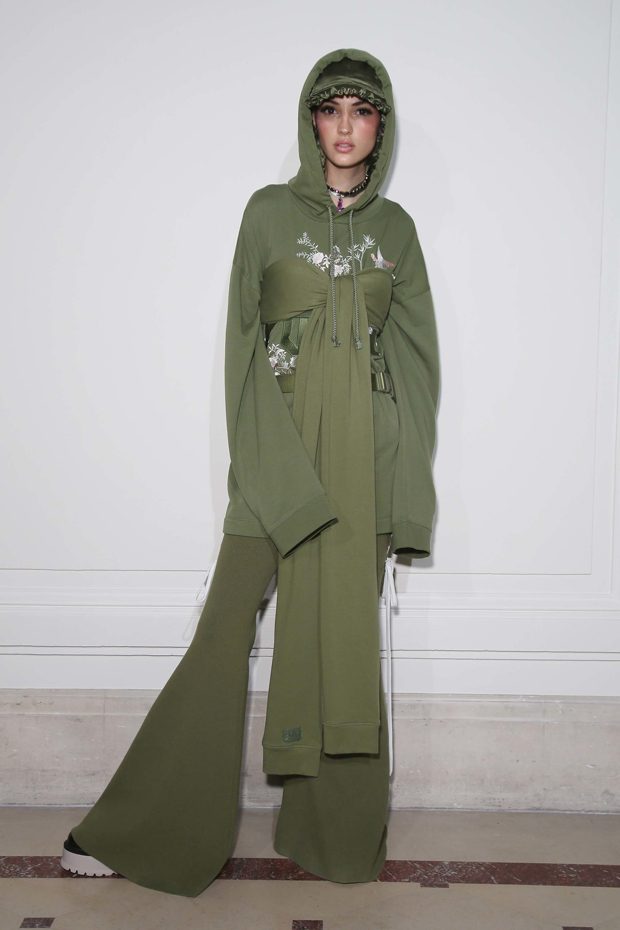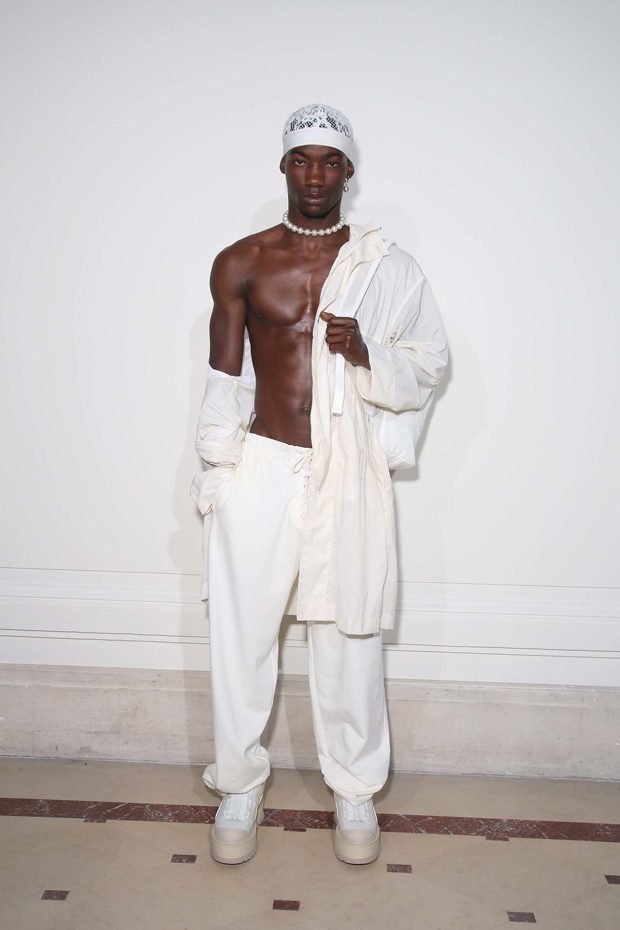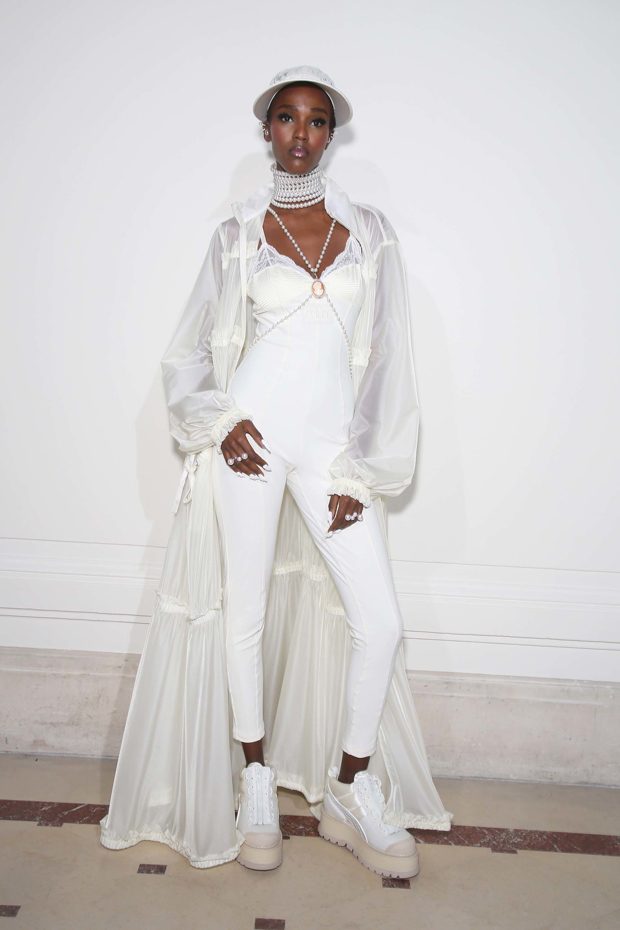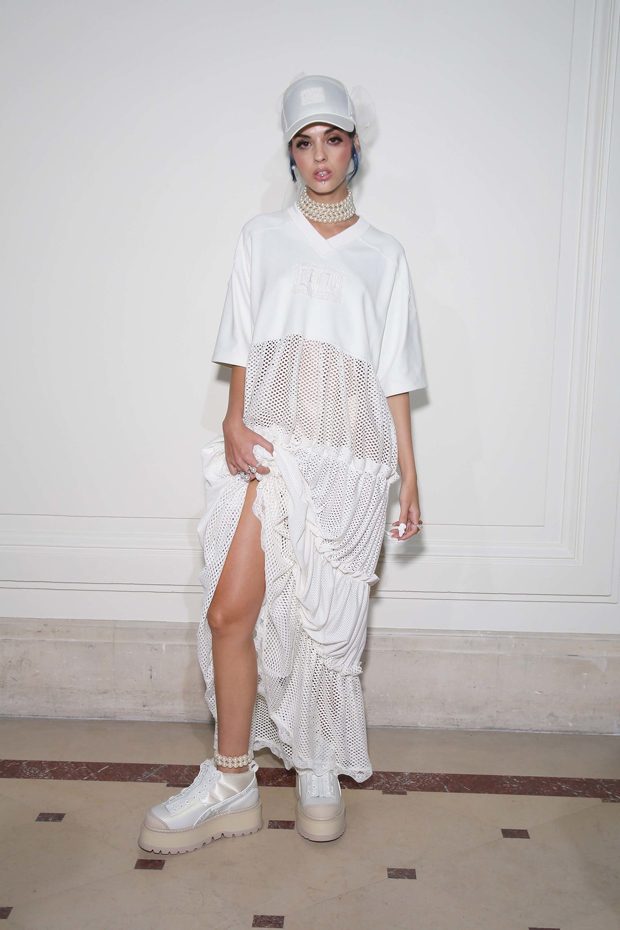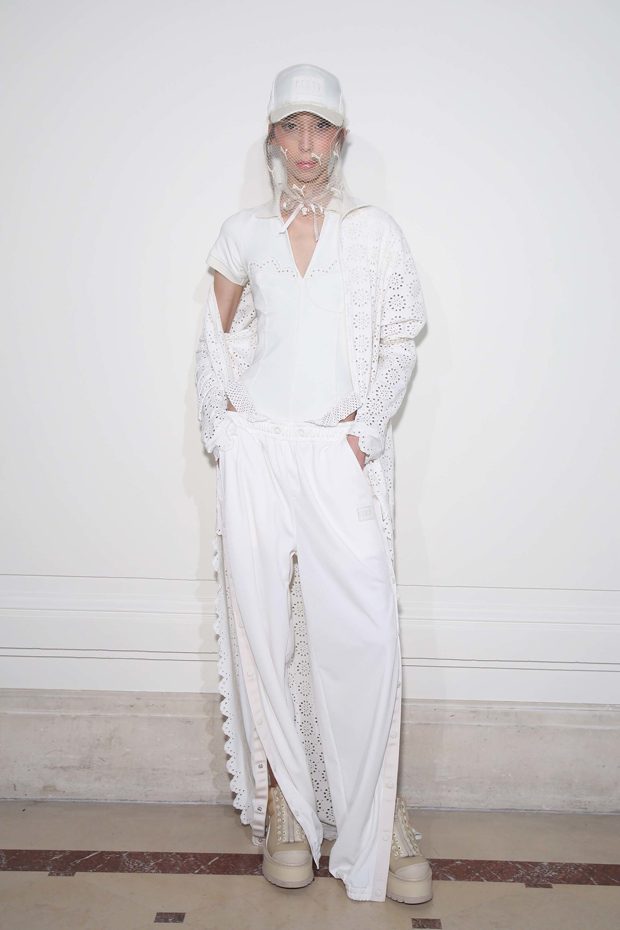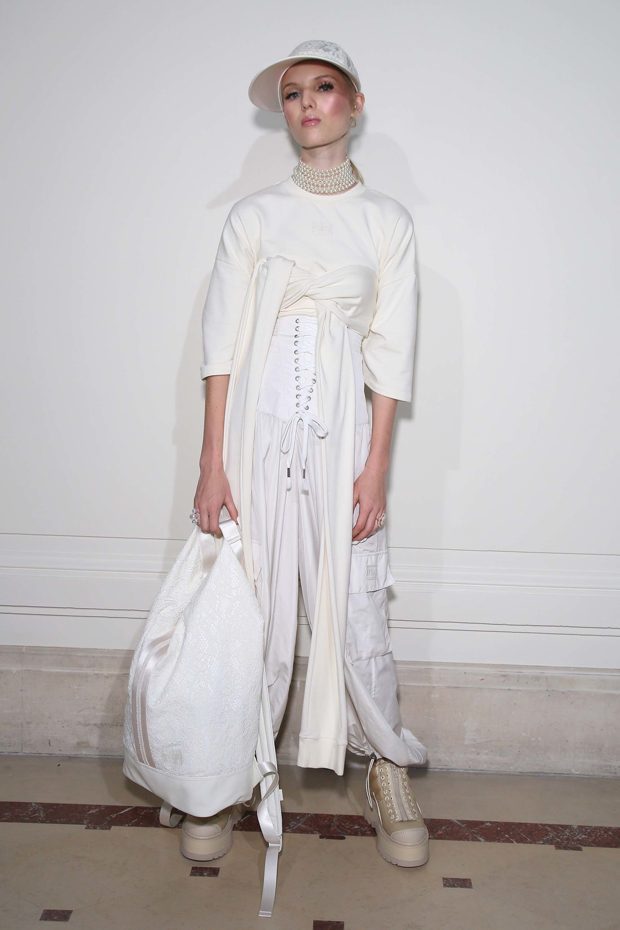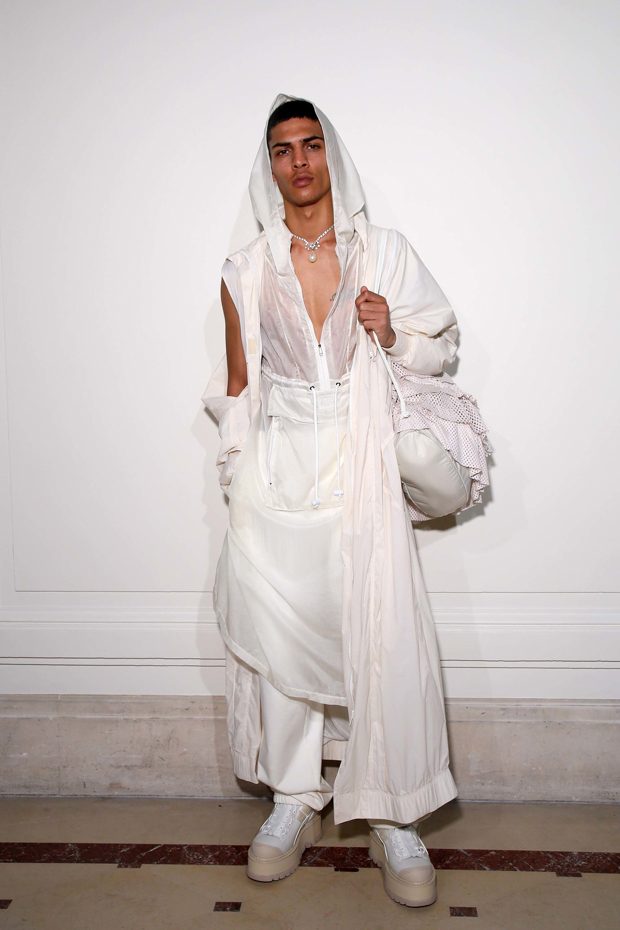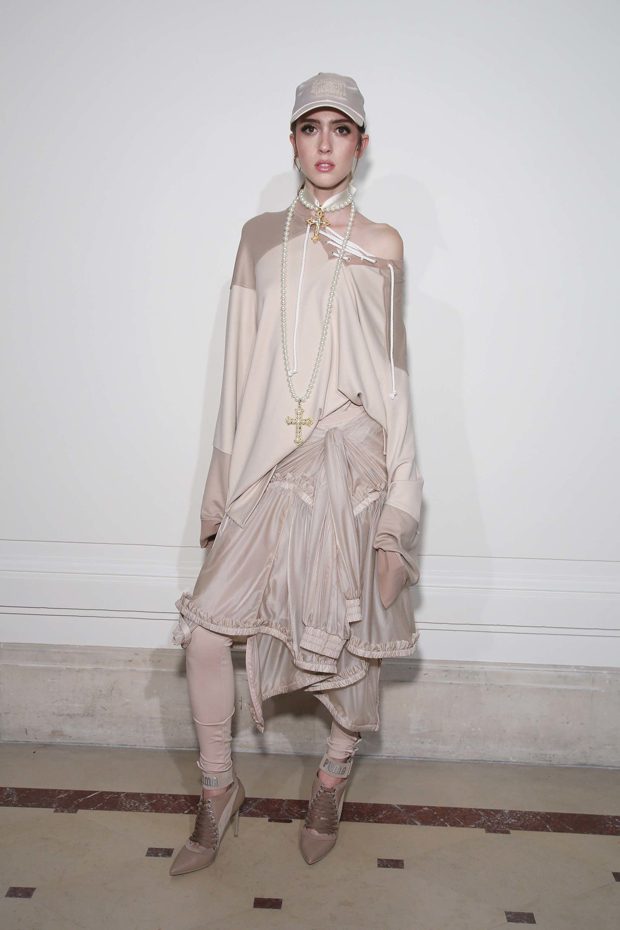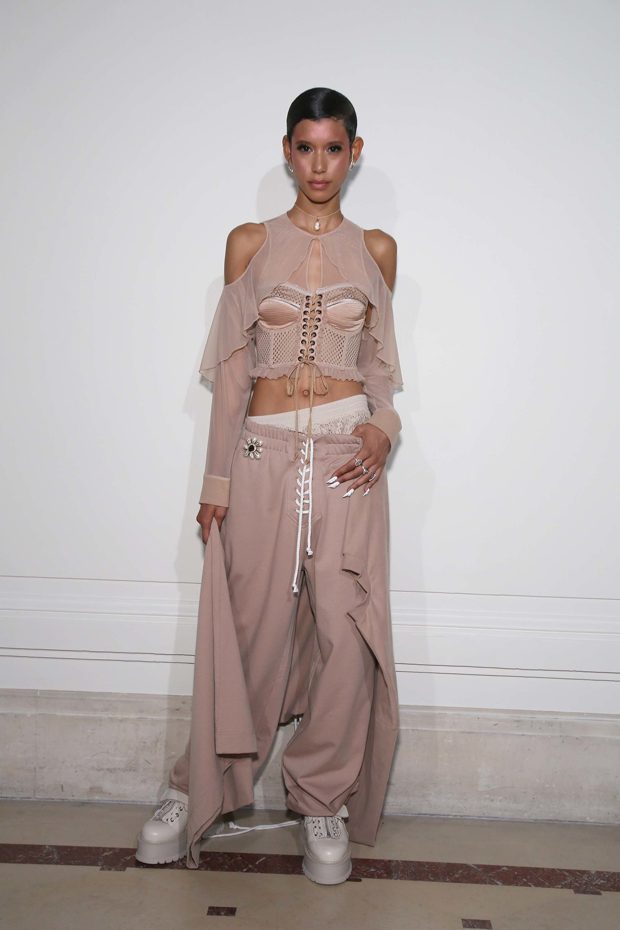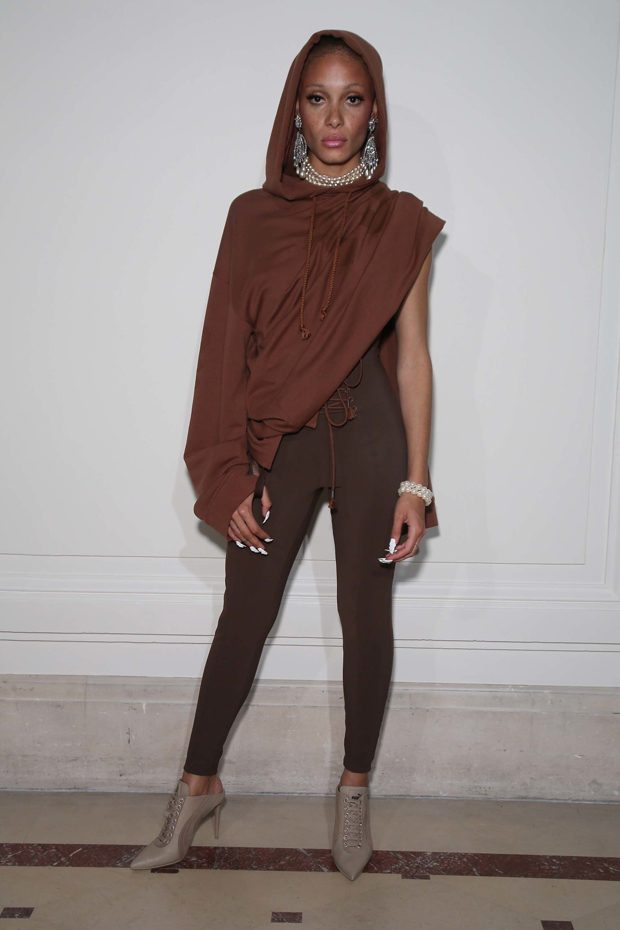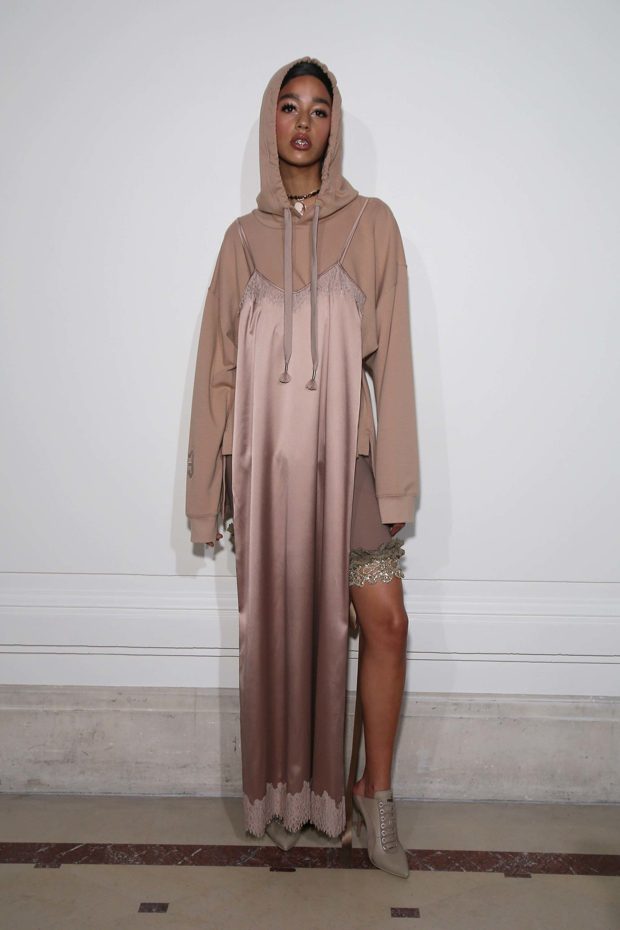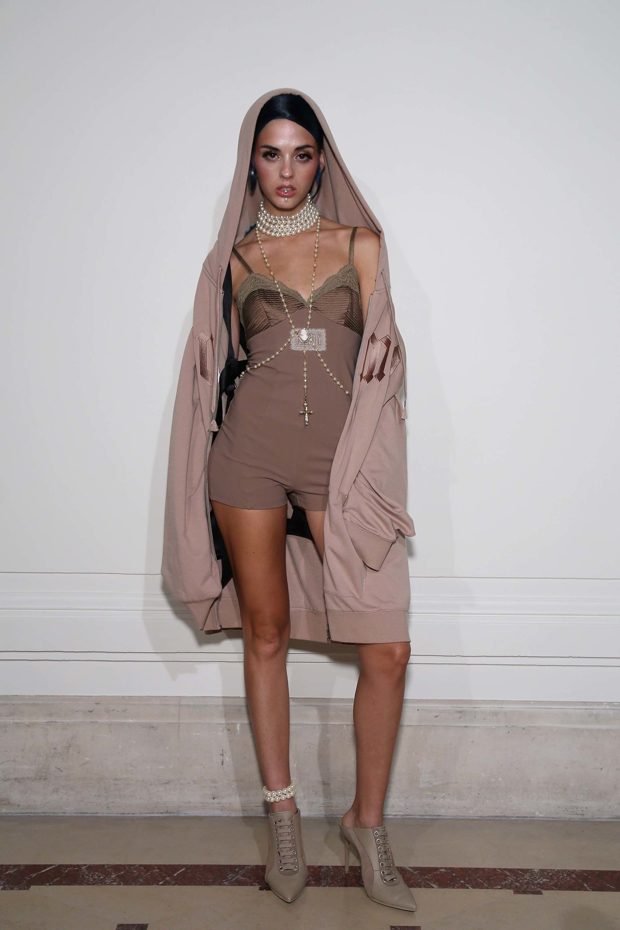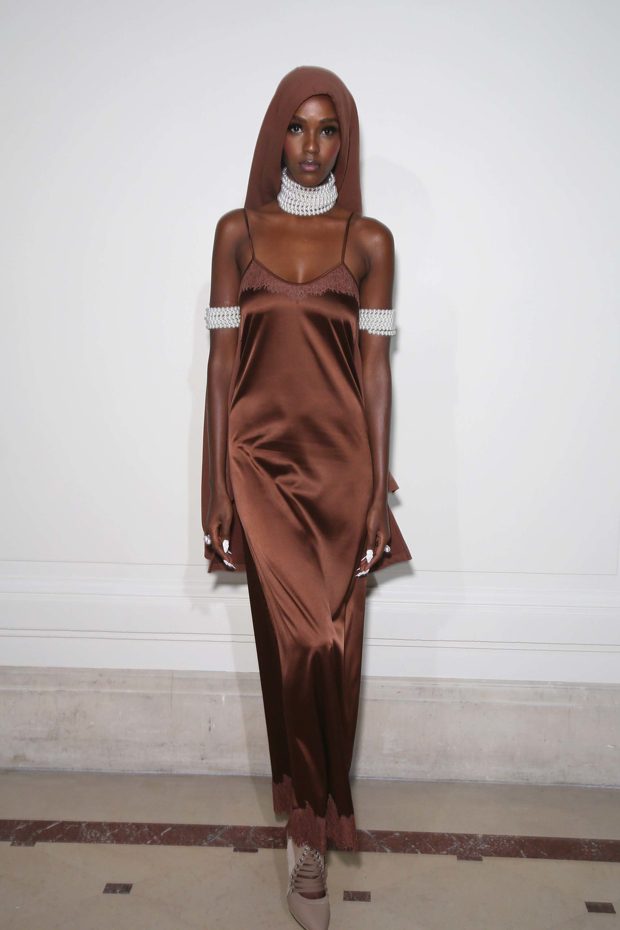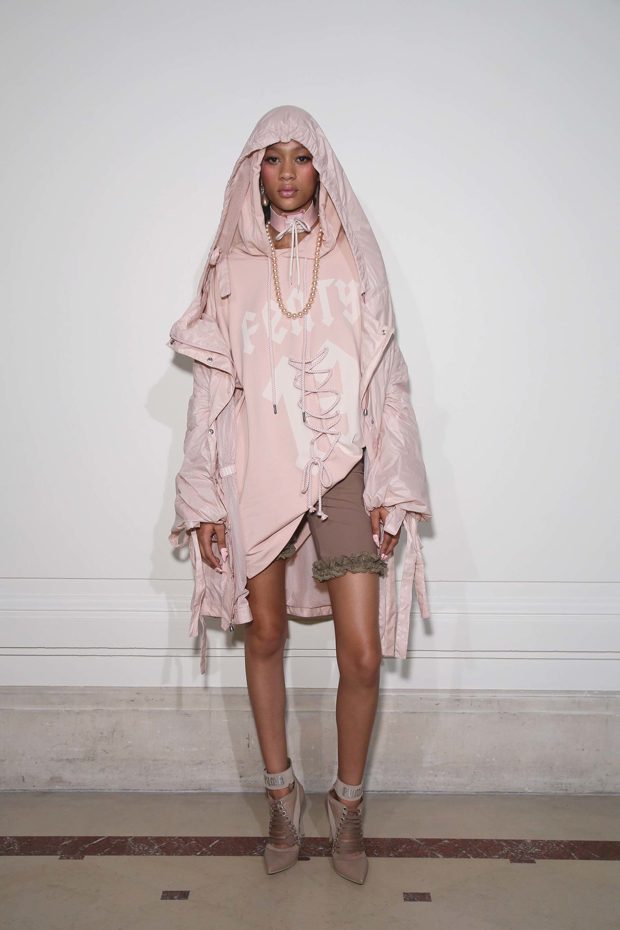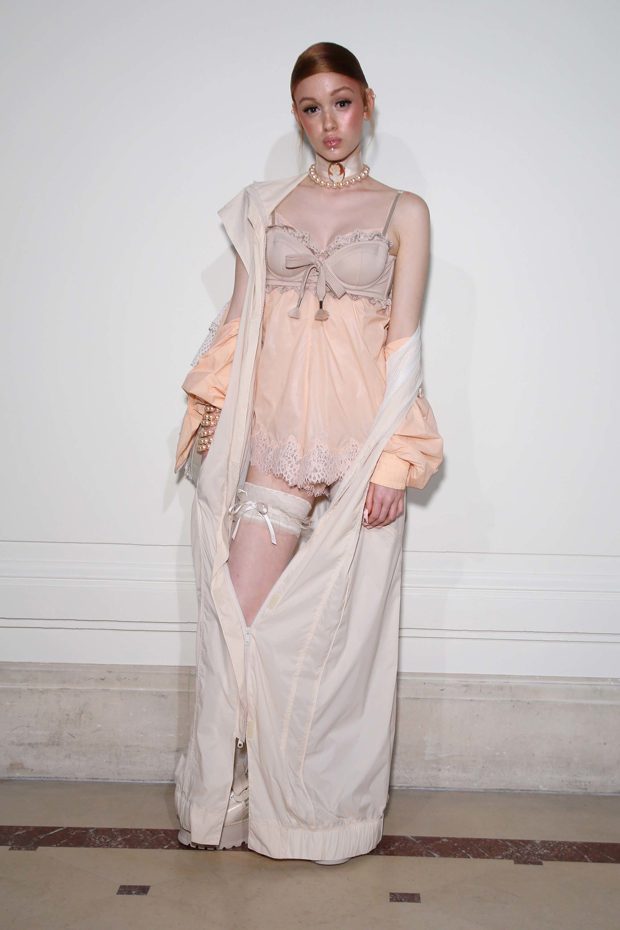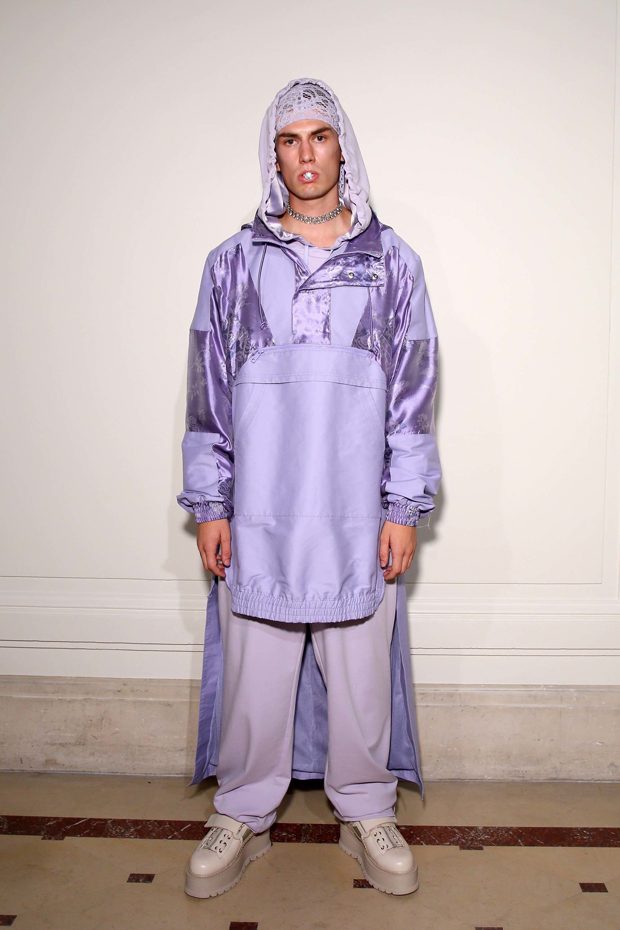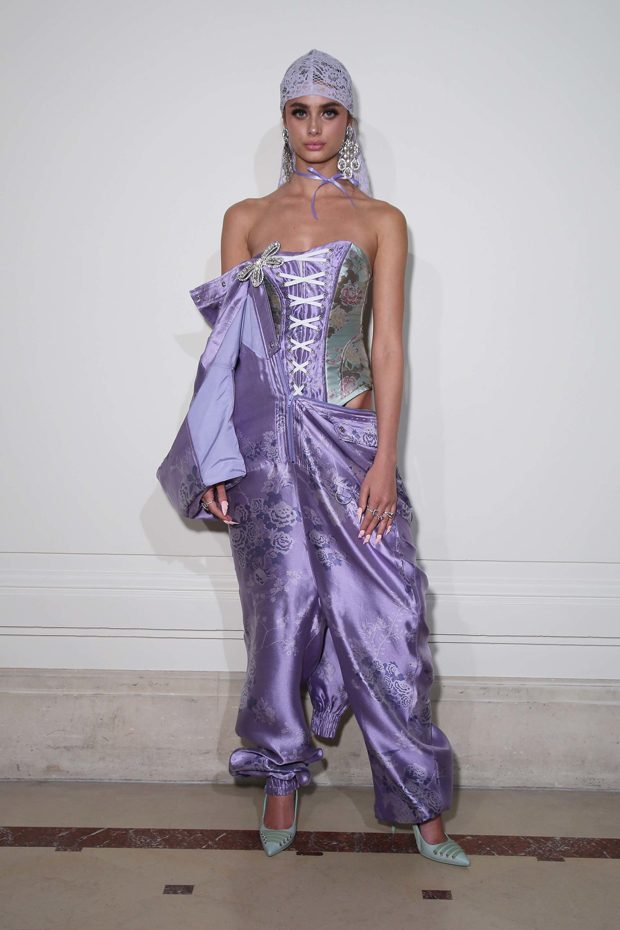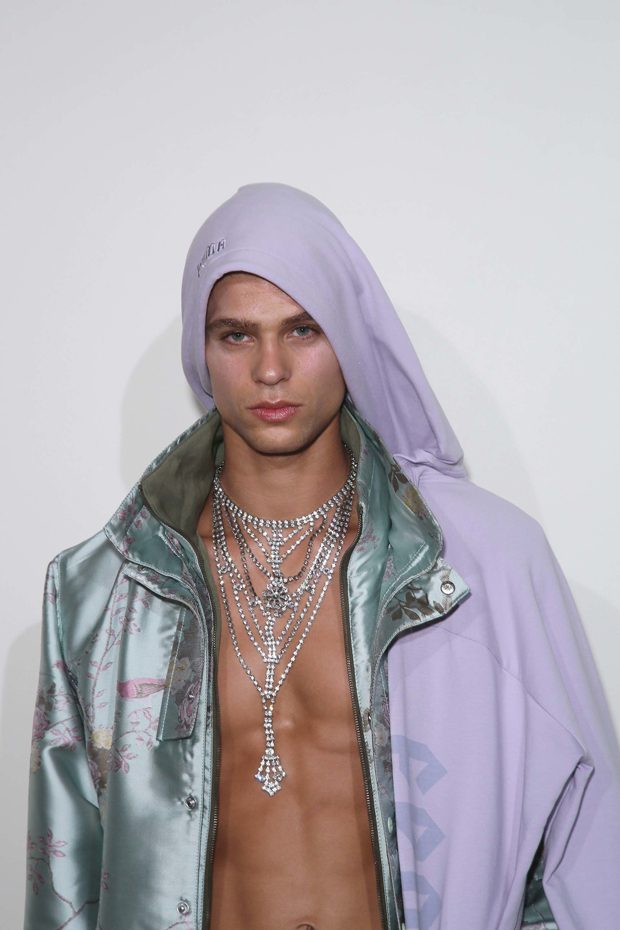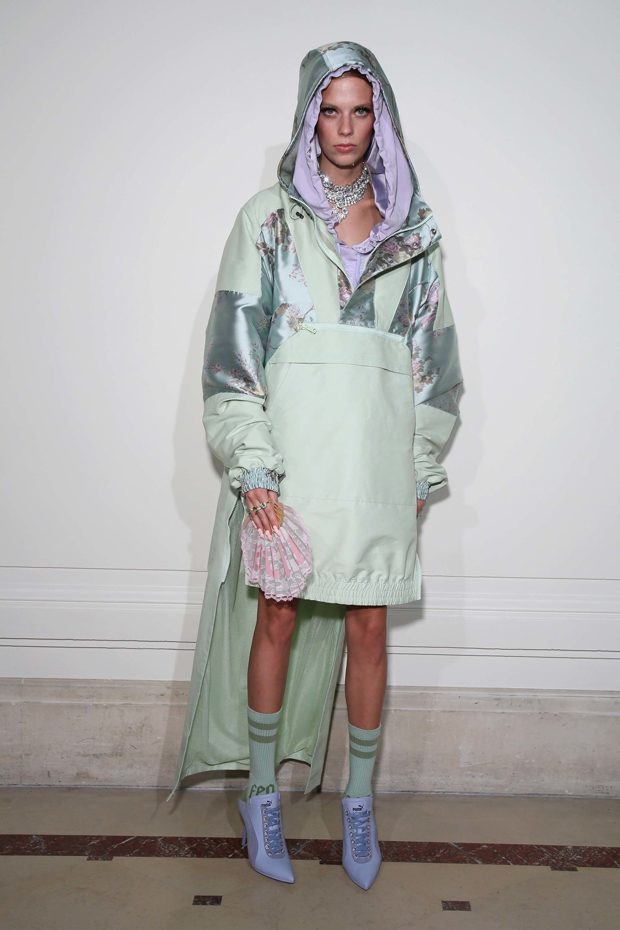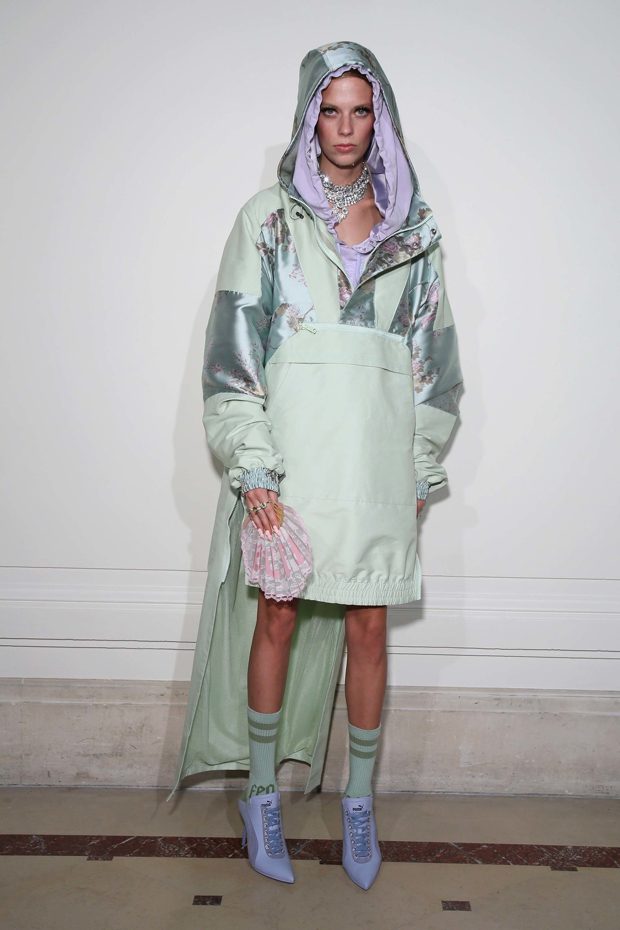 For more information about this collection, visit: www.puma.com/rihanna
Images courtesy of Fenty x Puma by Rihanna