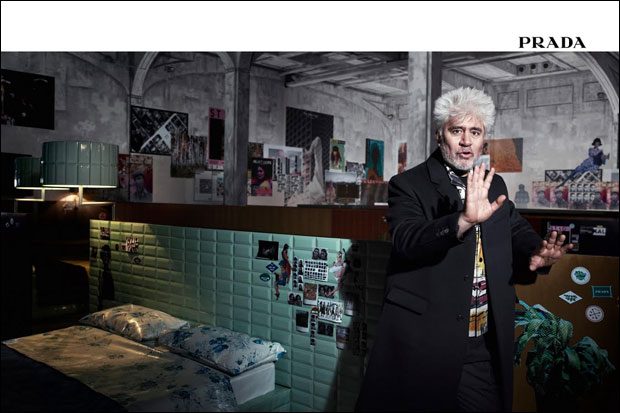 Italian fashion house PRADA celebrates once again the world of cinema by featuring Legendary Director Pedro Almodóvar as the protagonist of Auteur, the new chapter of 365 series shot by the prolific fashion photographer Willy Vanderperre.
One of the few remaining auteurs in contemporary filmmaking, the cult Spanish director Pedro Almodóvar is universally celebrated for his unmistakable creative imprint, distinct aesthetic and unique, 'Almodóvariano' point of view. He is the ideal protagonist to star in the new chapter of 365, showcasing the Fall/Winter 2017 Prada menswear collection. He is an embodiment of iconoclasm, across all disciplines. Shown uncharacteristically centre-stage, Almodóvar is framed in a series of widescreen shots amongst the idealised interior that formed the backdrop to Prada's Fall/Winter 2017 shows. Photographed by Willy Vanderperre, each image is loaded with an implied narrative, its own backstory. The resulting visuals play out like stills from a film that has never been made. – from PRADA
The shoot took place at the PRADA HQ's showspace designed by the prolific AMO, the design collective founded by the world renowned OMA Architecture practice.
Scroll under for more of the shoot: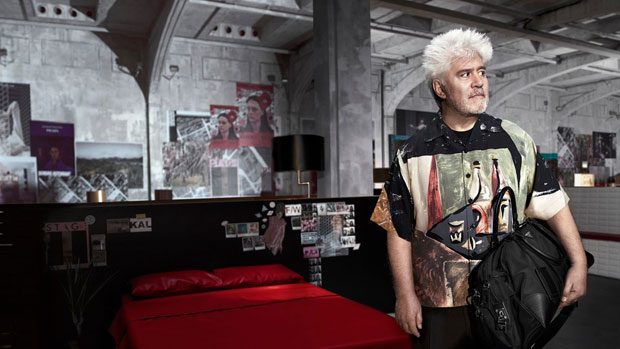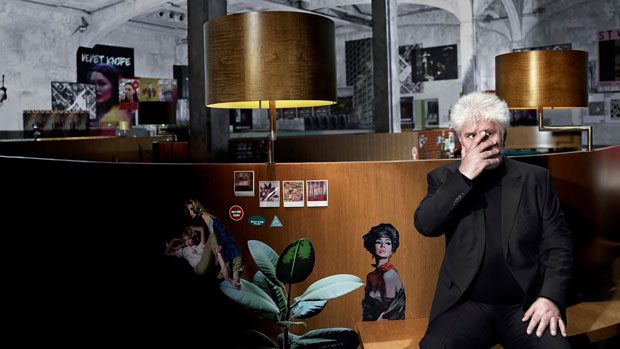 Film and photography by Willy Vanderperre
Featuring Pedro Almodóvar
Music by Mica Levi & Oliver Coates
RELATED: See PRADA FALL WINTER 2017 menswear collection.
All Images courtesy of PRADA