The moment you start living on your own, decorating your living space and selecting the furniture quickly becomes a priority. The living room is pretty much the starting point of this adventure thus a comfortable sofa is the initial furniture piece we are on the lookout for.
For design lovers it gets somewhat more complicated, while shaping a stylish living space they are on the lookout for sophisticated design pieces for their living and family room. Thus for many designers dominating the furniture scene, creating the right sofa for their collections becomes a true task. These designer sofas can come for a hefty price, yet you will have to take in account the value of such an item in your home, the manual labor and the craftsmanship as well as the design value. Even if you are looking for a well known and replicated piece such as a chesterfield sofa you will be able to find design variations on the theme, coming from the celebrated furniture houses but also independent designers.
A well made designer sofa might cost you from one to a few thousands and it might even be more than expensive than a small car, yet owning a designer sofa in good condition is a true investment piece. Even few years later, a sofa by a well respected designer or a furniture house won't use much of its value, if any. In some cases designers often work on limited edition lines, which once out of production can reach even higher value than you acquired them for.
Still, if it comes to cutting down budgets a lot of these coveted pieces are replicated in one shape or another by mass manufacturers. Whether you are about to inspired or you are hunting for a designer sofa we selected five of currently favourite DESIGN SCENE Magazine pieces.
Scroll down for our top 5:

THE POLTRONA FRAU TAKE ON THE CHESTERFIELD

Poltrona Frau while a well known name on the furniture scene is known to interprate its own versions of the household classics. It comes to no surprise their designers have created their own versions of the chesterfield piece, naming them 'Chester One' the furniture company has launched sofas, arm chairs and opulent foot stools. This one will literally come at a price of a car, already hard to find in store it is available via re-sellers sites from seven to eight thousand a piece.
Prices start at $7,990
THE CURVE BY ADRIAN PERSALL at RH MODERN GALLERY
Designer Adrian Pearsall's unique design lines at RH Modern Gallery in Los Angeles were taken to design the Curve', 'Serpentine' and 'Stratus' sofas collections. These pieces are not as expensive as space demanding, this sort of a sofa will demand a massive living room, but it is also a good solution for an office space lobby. In fact RH Modern Galley keeps one of these pieces in their reception area. The sofa was originally design in the 1950s, and the original design was for a long time part of the RH office. The team at the design company had to contact Persall's estate before acquiring the permission to reissue the original design. Thanks to their investigative work you are able to find on the market the three seating collections by Pearsall – Curve, Serpentine and Stratus.
Prices start at $2,895

SWELL SOFA BY JONAS WAGELL at NORMAN COPENHAGEN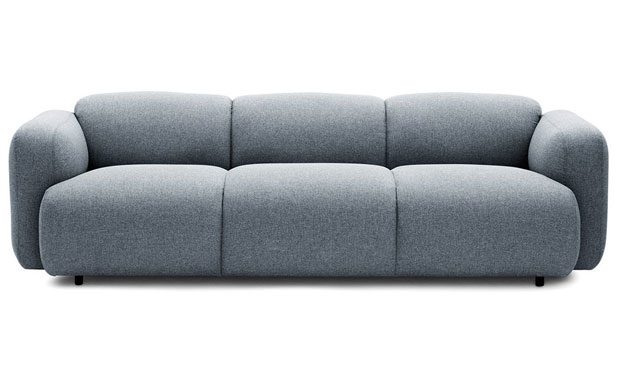 Comfortable is hardly not to be the first word on your mind the moment you spot the Swell sofa designed by designer Jonas Wagell in collaboration with Normann Copenhagen. This minimalist design is simply said what modern furniture today is all about, it's comfort and design literally molded into one. Mr Wagell named the design Swell thanks to his designs resemblance to rising bread. The design thanks to its stitching is divided into three sections. This simple design piece want require more than regular vacuuming to maintain, yet keep it safe from any spills.
Prices start at $2,923
LIVIT SOFA BY LIEVORE ALTHERR MOLINA DESIGN STUDIO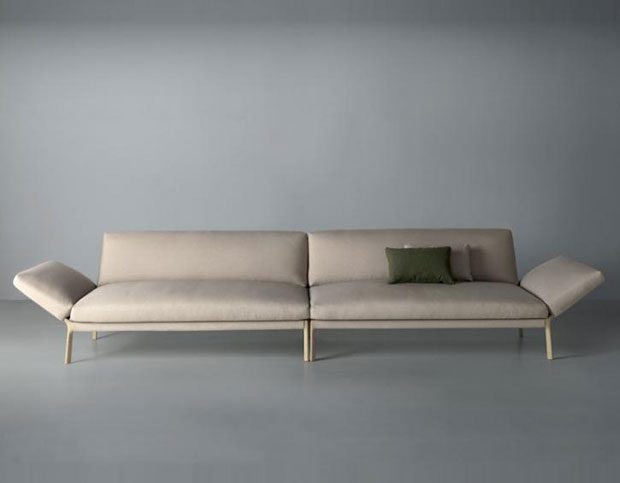 It is hard to deny the sculptural value behind the design of the LIVIT Sofa currently available at Spanish furniture brand Expormim. The design coming from Barcelona is work of studio Lievore Altherr Molina who initially intended for the piece to be an outdoor furniture design. Thanks to their detailed work the design is now on quite a few hot lists, and it's often seen indoor as well. It is also available in chaise lounge version and as a single chair unite – both in various colours from green to neutral's such as grey.
Price start at S6,164
SOUL SOFA by SAYS WHO AT KARUP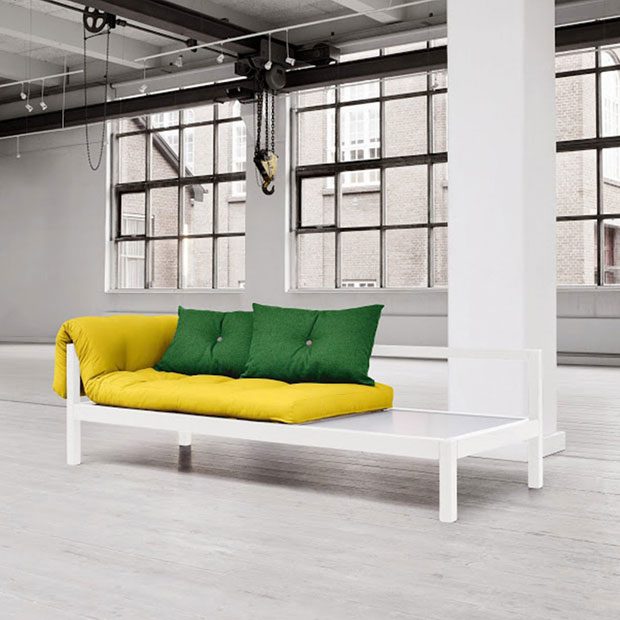 The design of Soul Sofa by Denmark based designer collection SAYS WHO produced in collaboration with KARUP might not look as comfortable as it actually is. The design is also easily transformed into a bed. While shaping the sofa the designer were inspired by the 19th century divans mixing in their own Scandinavian sentiment to create this furniture piece. This easy to transform sofa also comes in a very affordable price range, with a good investment item potential thanks to it's contemporary design.
Prices start at $532