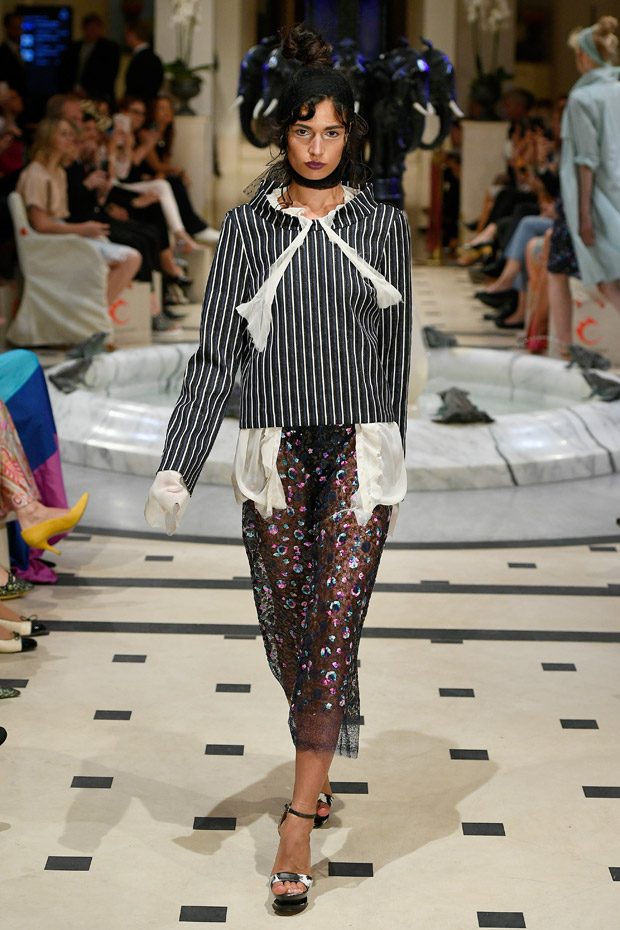 "Normality is a paved road, it is comfortable to walk but no flowers grow."
German designer Anja Gockel presented her Spring/ Summer 2018 collection titled "Vincent" on the 4th of July 2017, the first show day of Mercedes- Benz Fashion Week Berlin. As offsite location, one of the most prestigious and legendary hotels in Berlin was chosen, Hotel Adlon. It is situated at Pariser Platz in the heart of Berlin, just a few metres from Brandenburg Gate, one of the most famous places in Berlin.
For her Spring/ Summer 2018 collection, Anja Gockel took her inspiration from Vincent van Gogh. It can be seen as an ode to his free spirit and highly creative character. Those influences are clearly visible in her colourful, vivid, blithe creations. Expect the unexpected! This collection is made for an independent, strong woman that dares to wear whatever she prefers.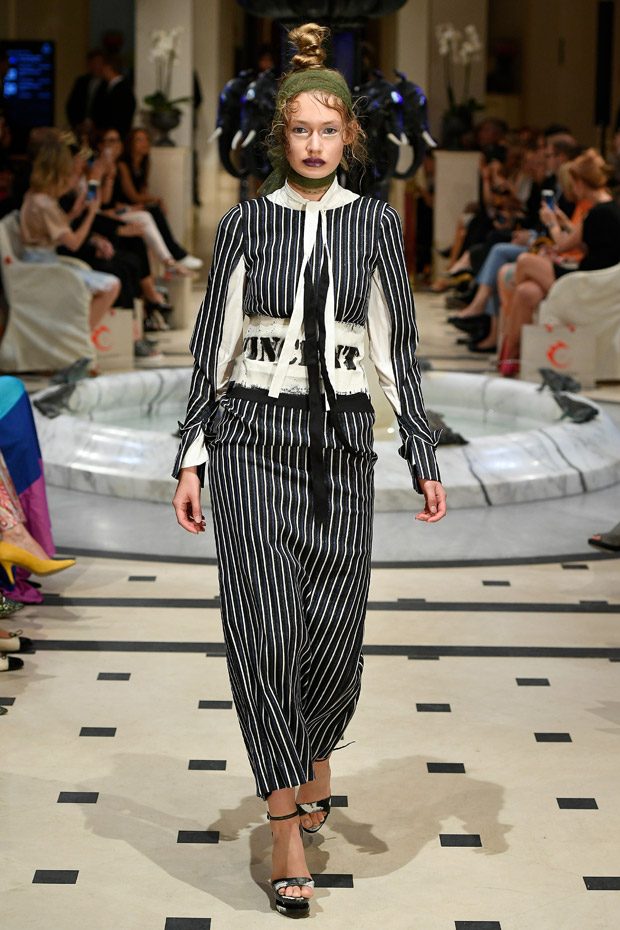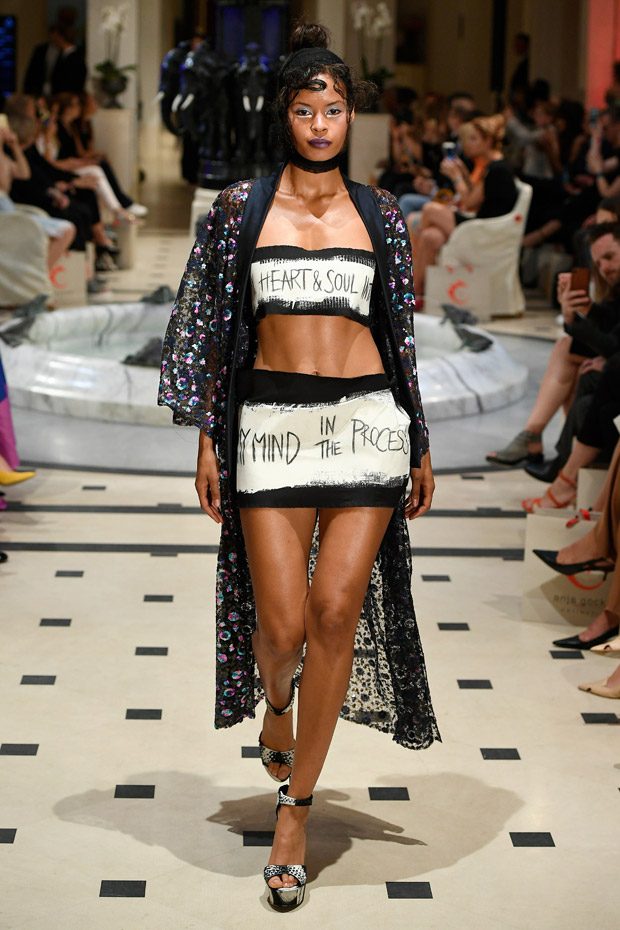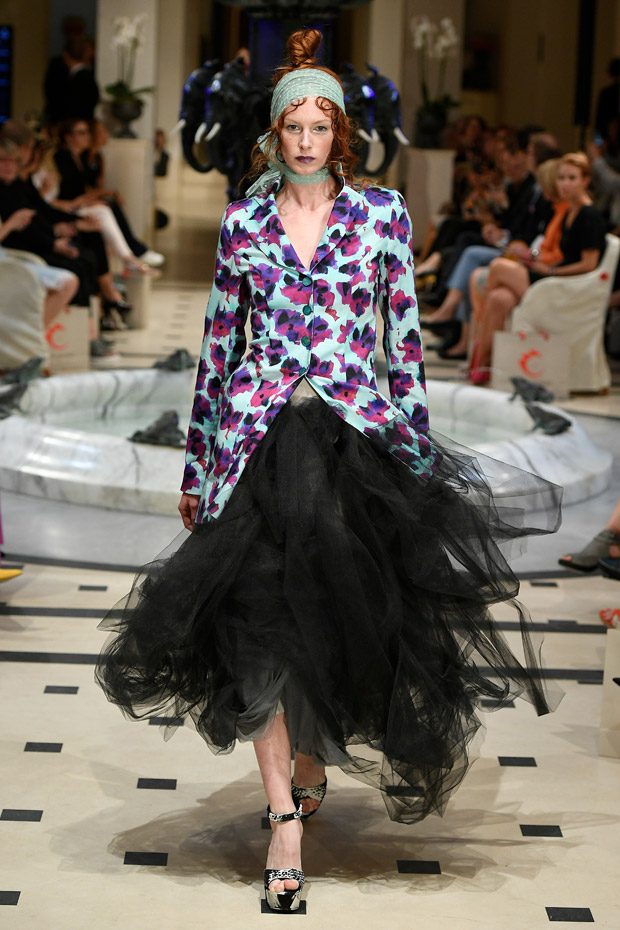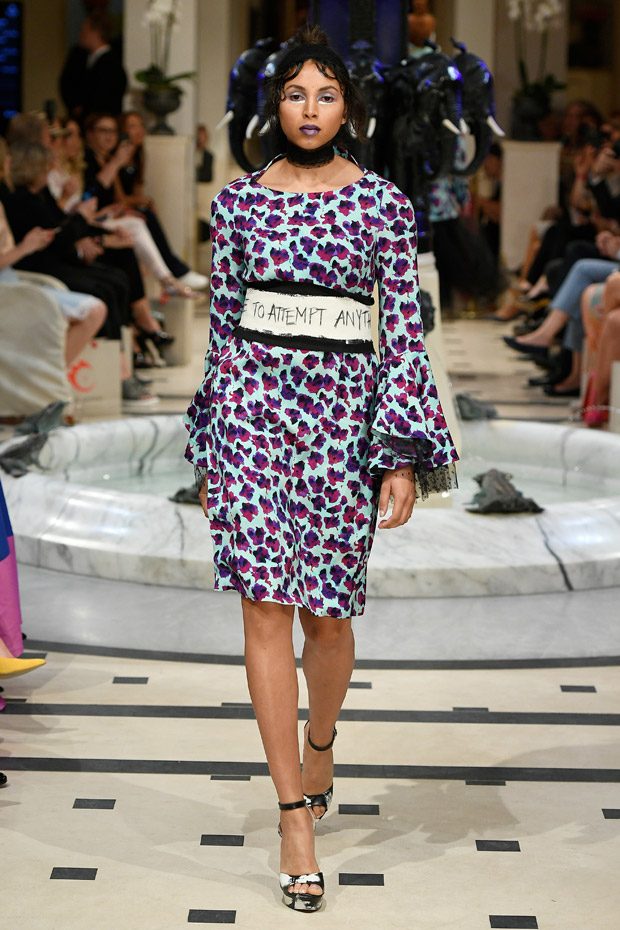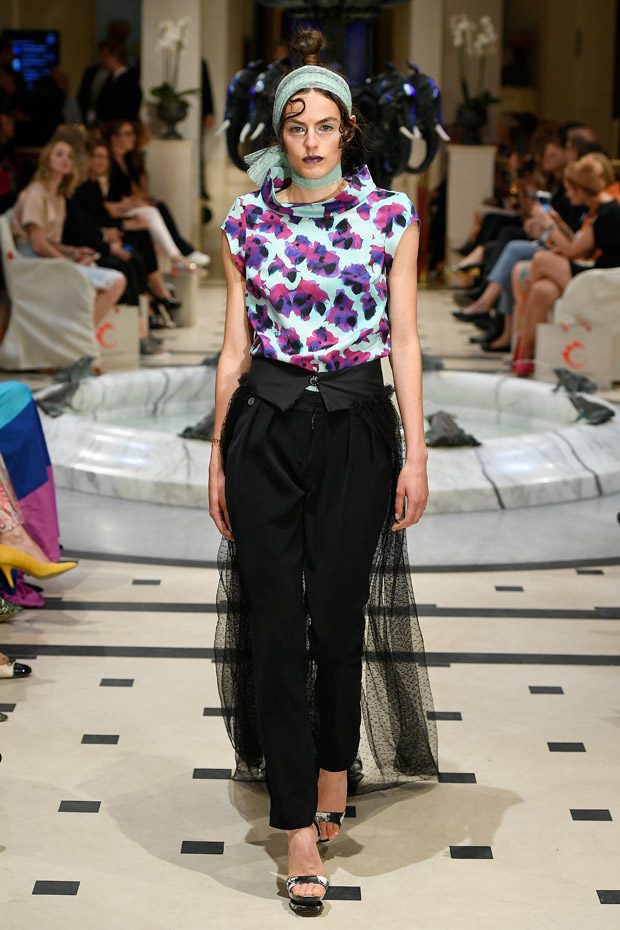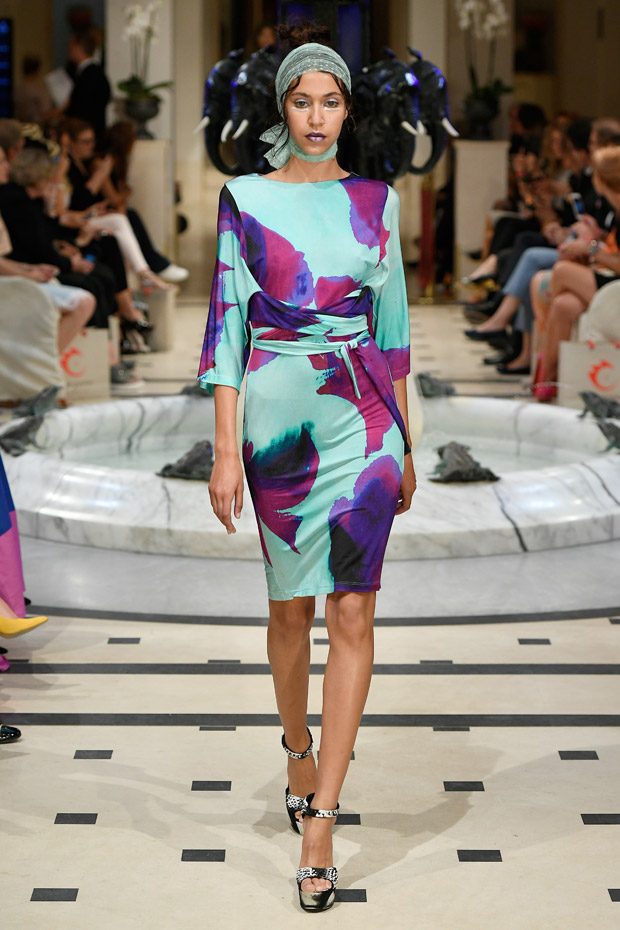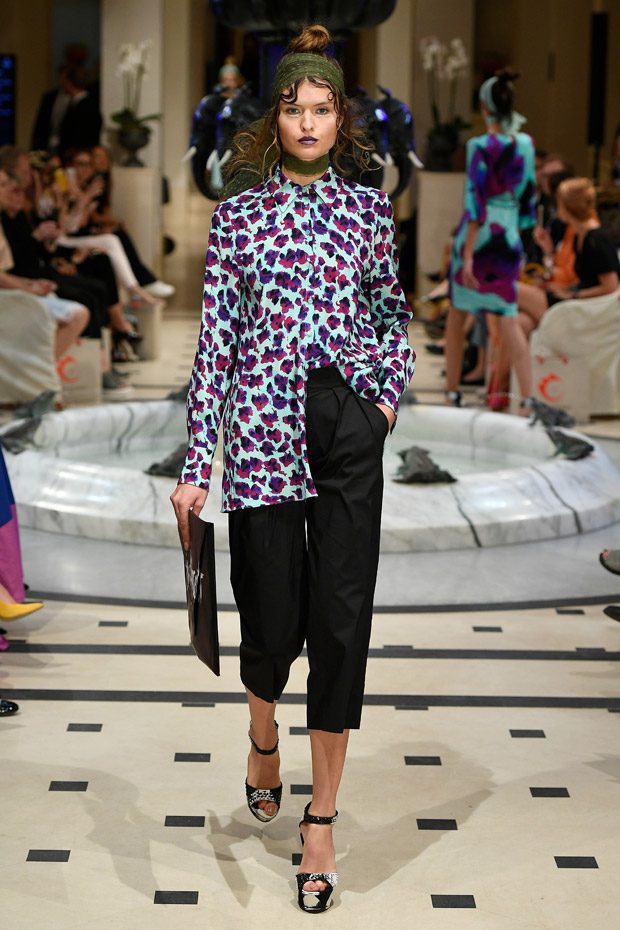 "What would life be if we had no courage to attempt anything?"
The colour choice of this collection contains of various bright, strong, eye- popping hues: sky blue, chartreuse, pearly purple, lemon, tangerine, mint, turquoise- we name it, Anja Gockel vividly mixes and matches them all. Additionally, a few more restrained, classy nuances are added, for example pewter, night black, forest green and soft rose. Like a painter that artistically experiments with colours, the designer creatively mixes a bunch of tones in one look. Albeit a few outfits are kept tonal.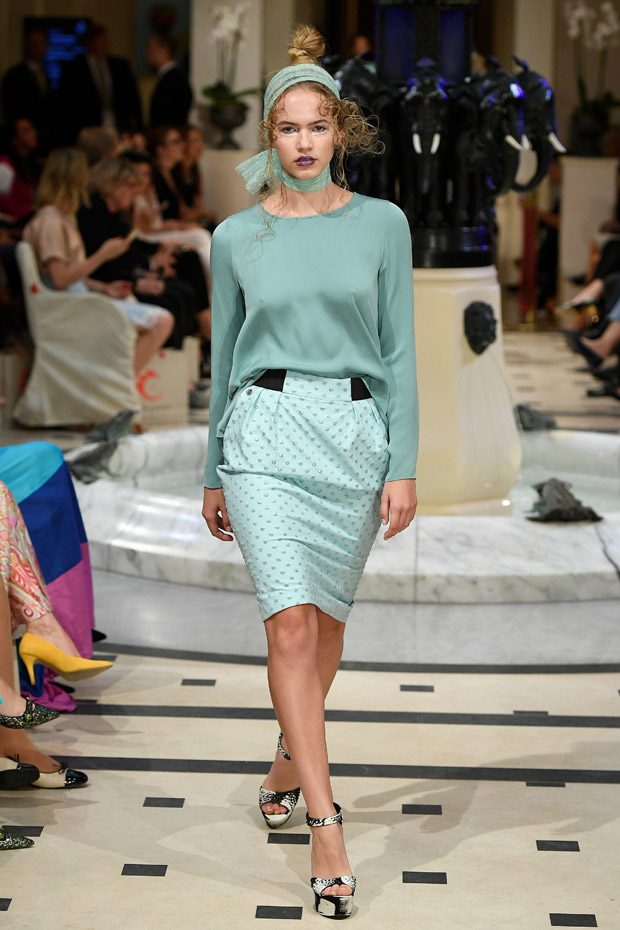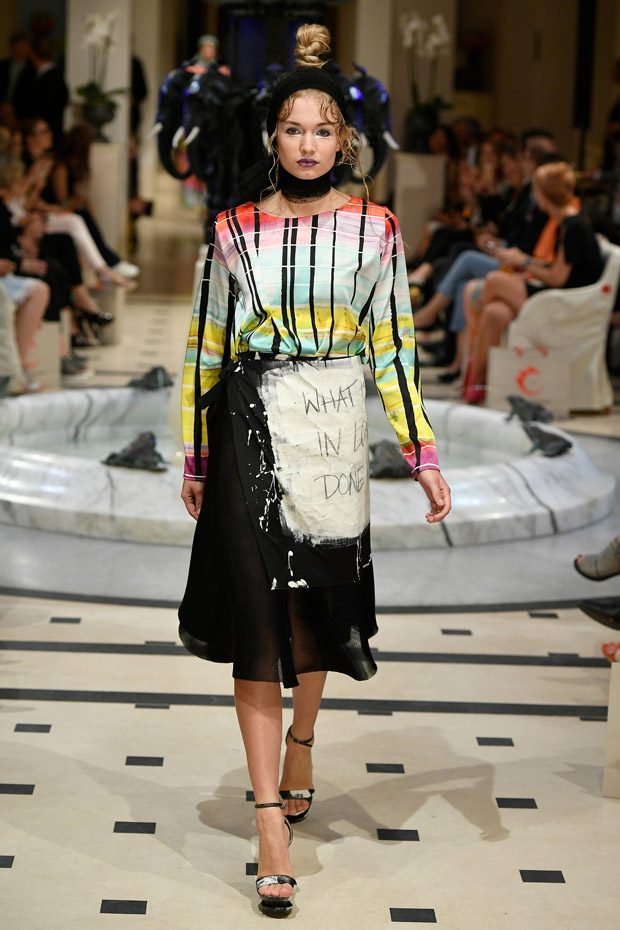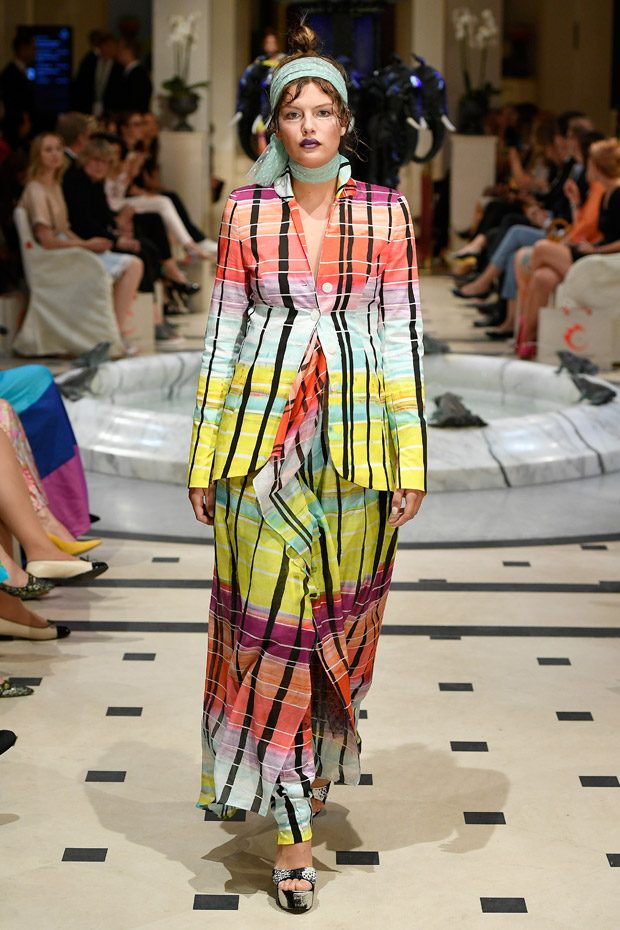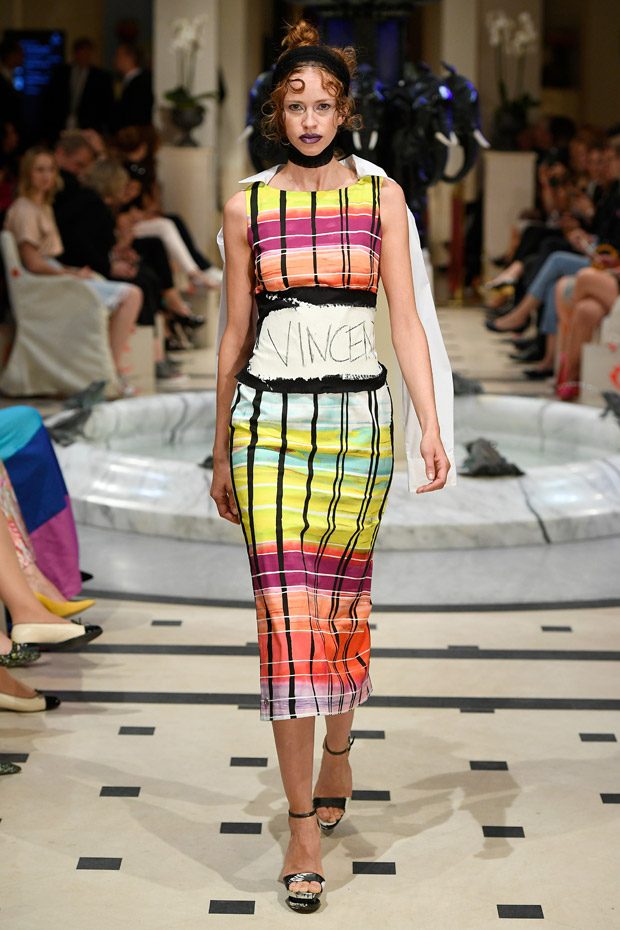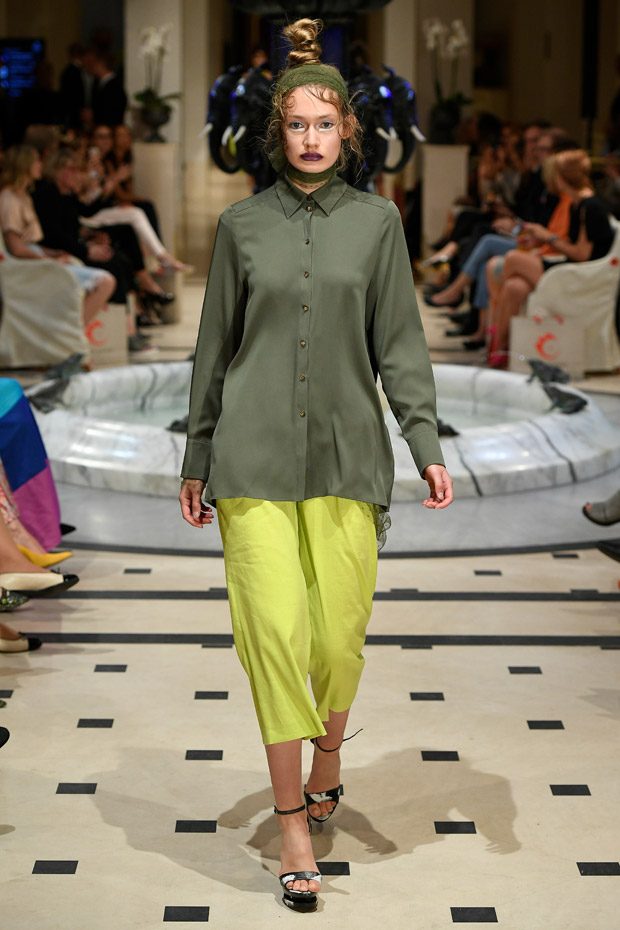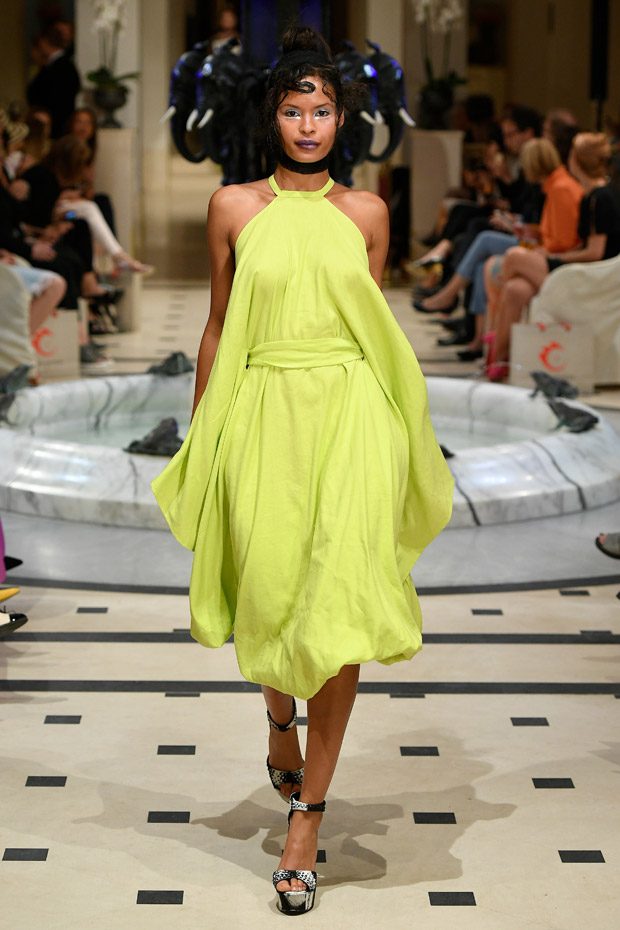 "I will not be without love" and other quotes from Vincent van Gogh can be found in various of this collections' looks. Incredibly inspiring!
Material- wise, her creative play goes on, for instance tulle is paired with clean cuts, opalescent sequins, smooth silk and sophisticated linen. Thus, the overall image of the outfits is everything, but never boring. It expresses courage and encourages the wearer to dress in a highly nonchalantly way. Wear, whatever makes you feel good.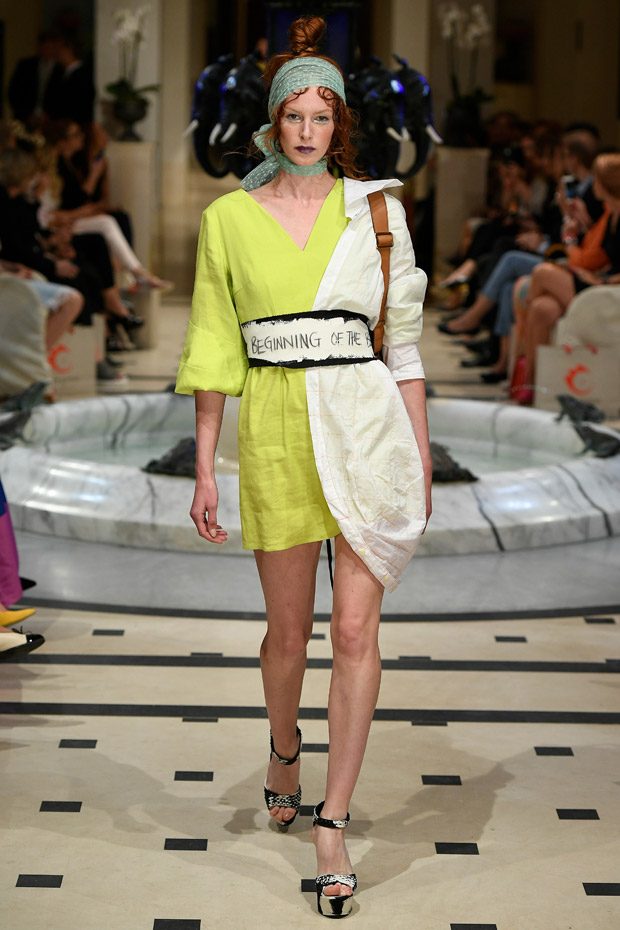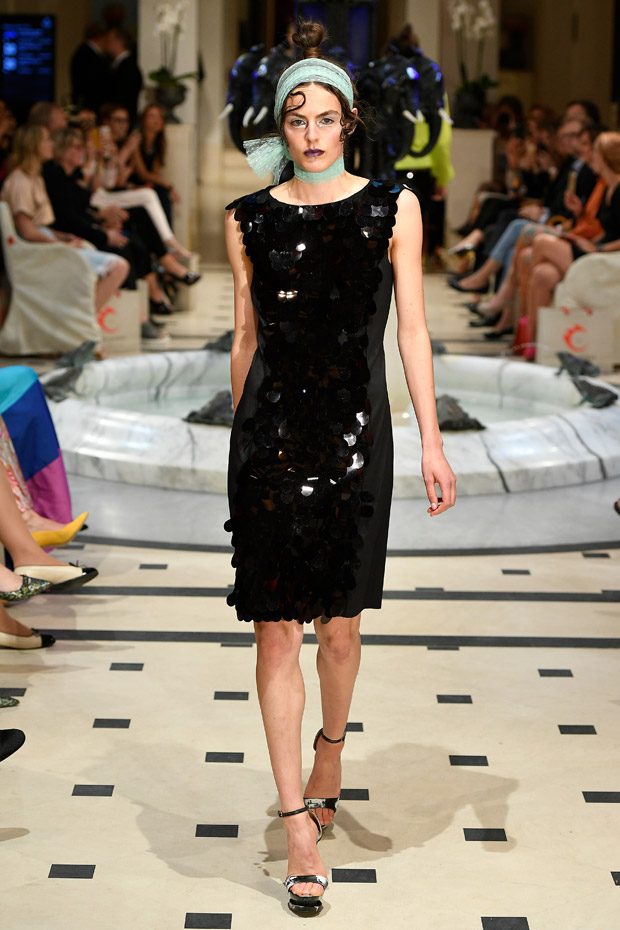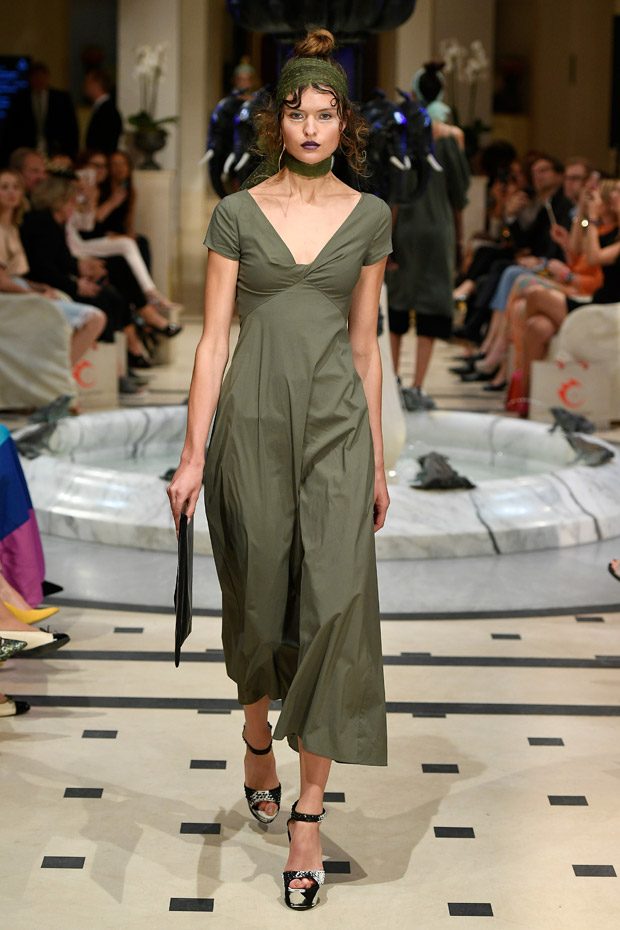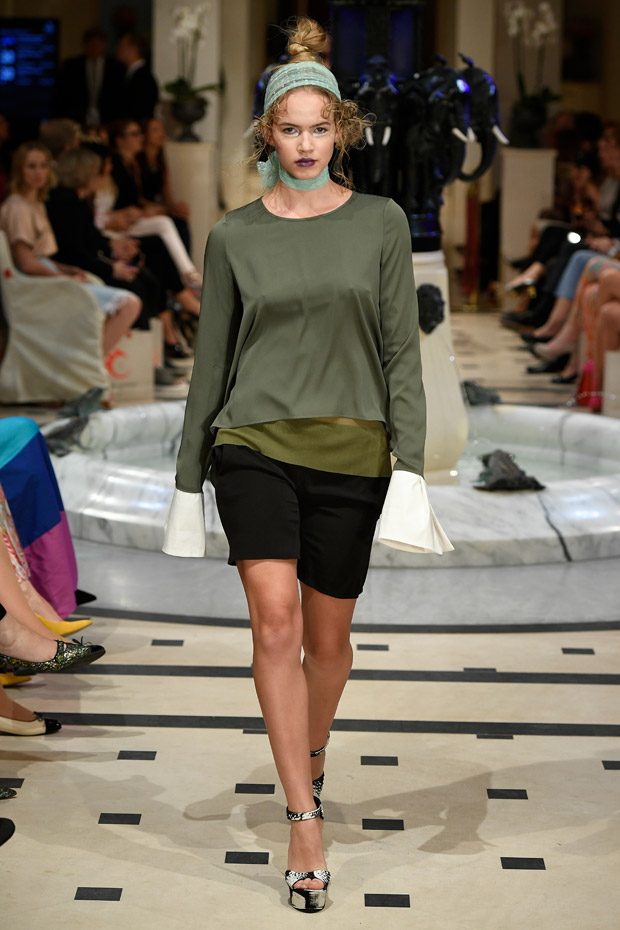 Length- wise, everything you can imagine becomes real: it ranges from mini skirts to long, floating dresses or maxi skirts. Deconstructed pieces give the looks a highly individual approach. Many of the looks are belted on the waist- one of them is even marked with "Vincent".
The make- up of the models is kept very unique and colourful, with deep purple lips and white highlights around the eyes. The hair is worn as a high bun. Some strands of hair are kept slightly wavy around the face. Hairbands encircle the models' faces.
"Vincent" definitely stayed in mind. It was inspiring to watch Anja Gockels' creative play with various influences and inspirations.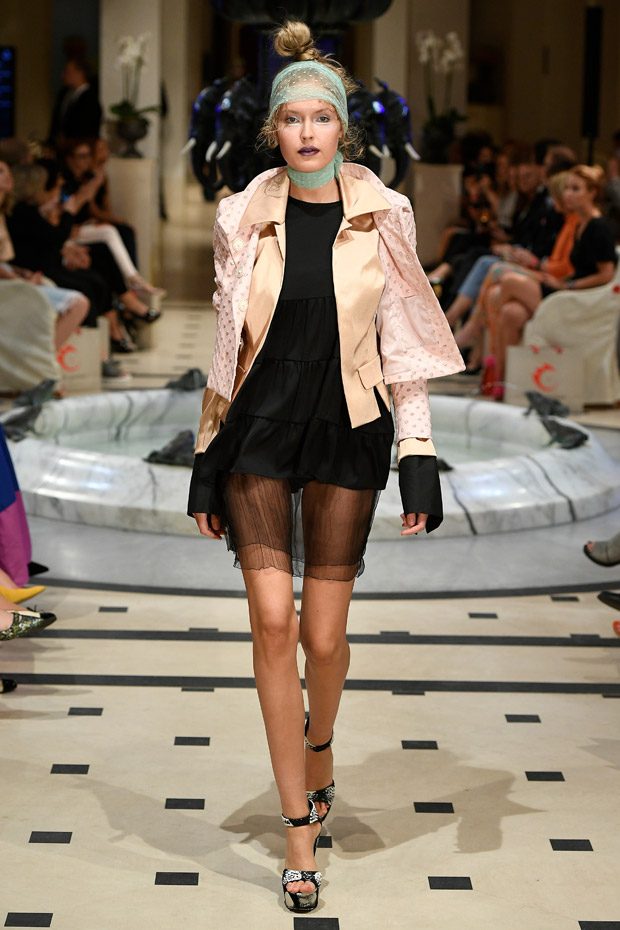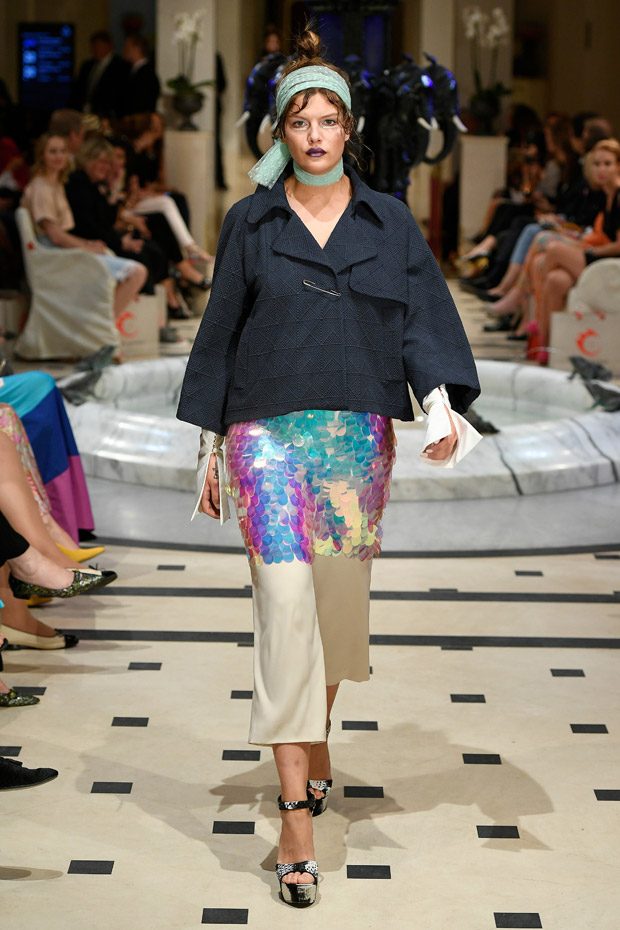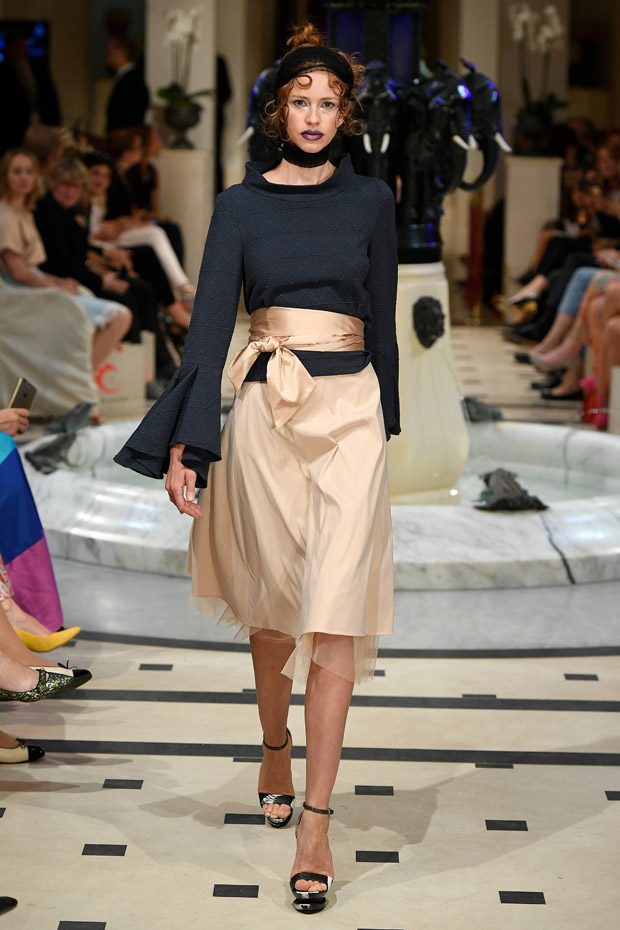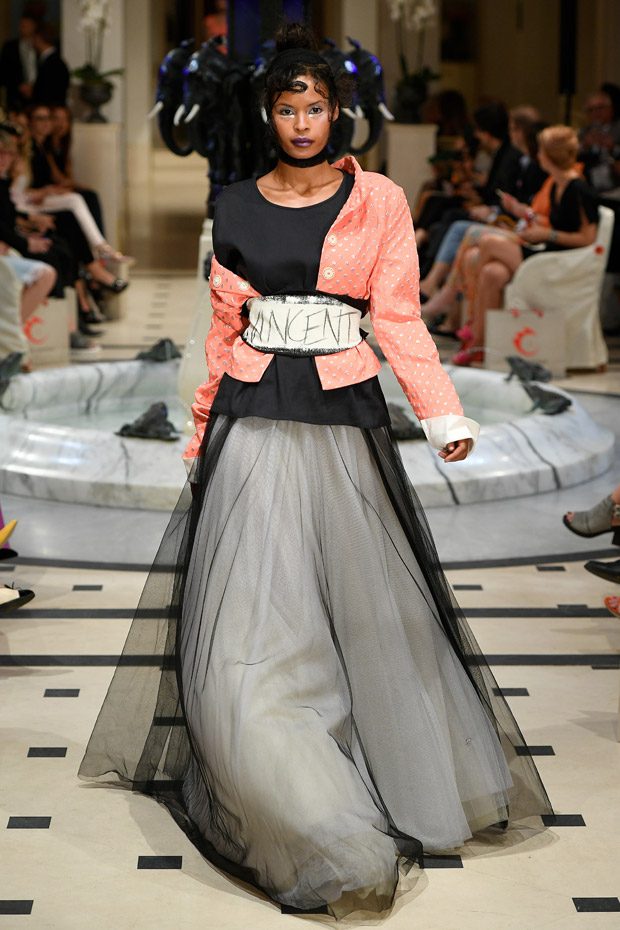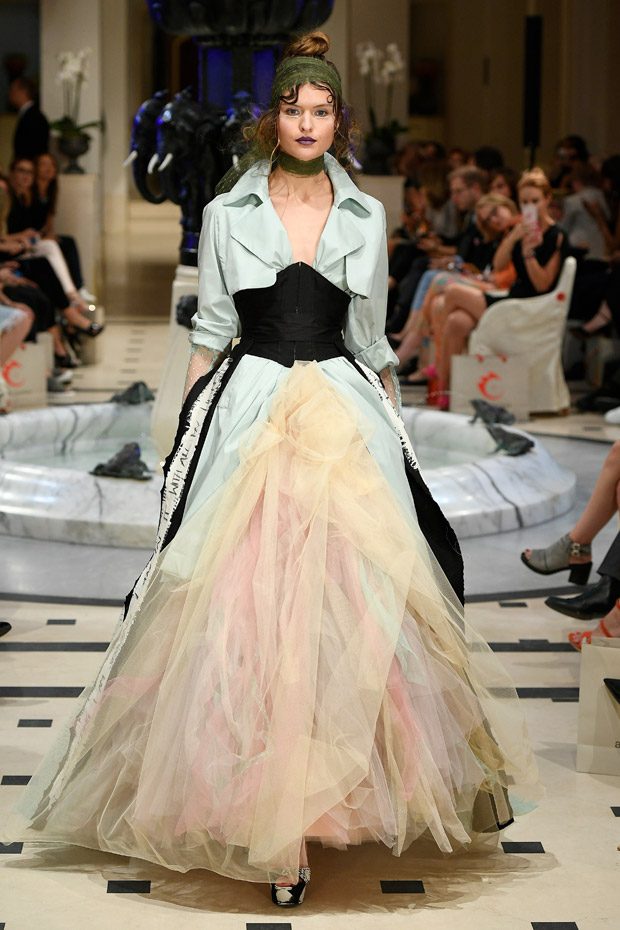 Picture Credit: Mercedes- Benz Fashion Week Berlin/ IMG Fashion
Review by Sussan Zeck for D'SCENE Magazine