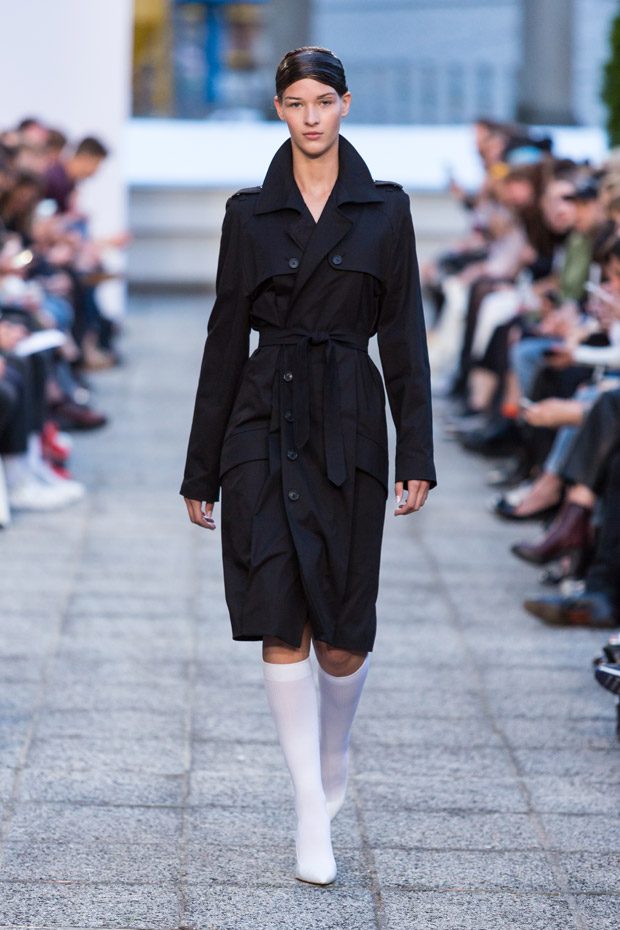 Berlin- based label BRACHMANN presented its Spring/ Summer 2018 collection "Aviator" on a mild summer evening on the 5th of July 2017. As offsite venue, "Crowne Prince's Palace", in the heart of Berlin- Mitte, was chosen. This Neoclassical- style building with a graceful garden was the perfect addition to the labels' sophisticated collection. Being known for their timeless menswear, it was the first time Jennifer Brachmann and Olaf Kranz also added a womenswear line. What stays in mind is the subtle blurring of masculine and feminine approaches, classy and avantgardistic influences. The womenswear creations are the perfect addition for any powerful, contemporary and strong woman that masters her own life in any urban jungle. Each single outfit is timeless yet contemporary with just the right amount of each.
It's worth to take a closer look at the labels' creations, look at that skilful layering, those cuts sharp as knifes, those incredibly inspiring constructed seams. None of the looks screams for attention, they rather convince you by their very special detail- awareness, quality and subtle colour contrasts. Suits play a central role in this collection, may it be for their menswear, but also womenswear pieces. How do they say? Some classics will never be out of fashion…..another classic that appears various times, both in the menswear and womenswear collection, are trenchcoats- one of our everyday favourites.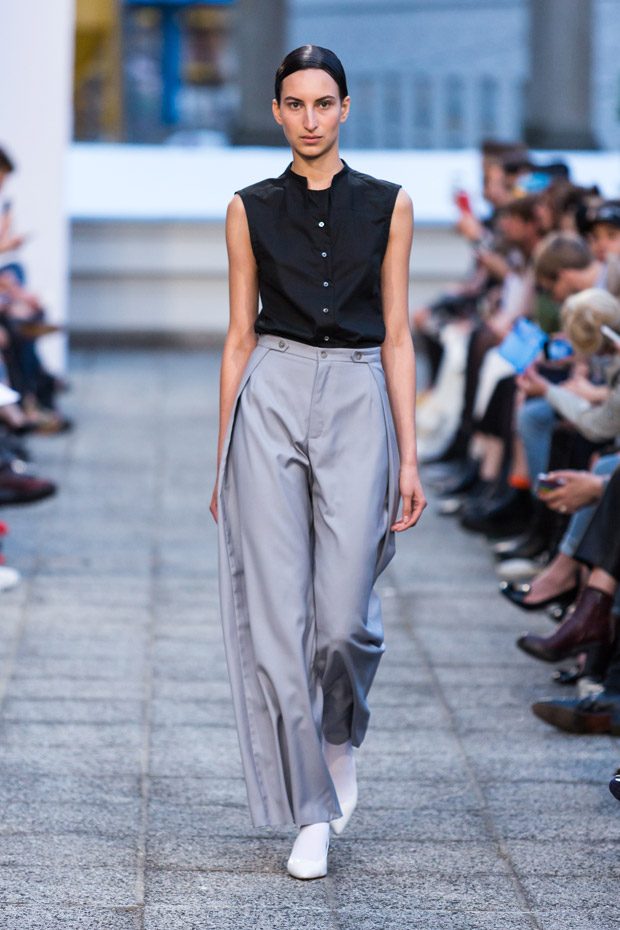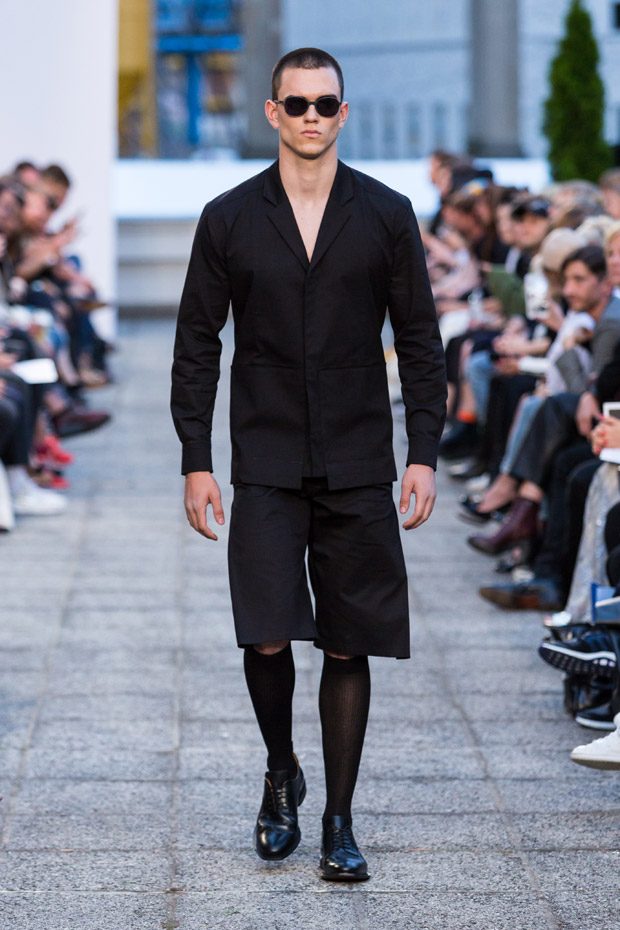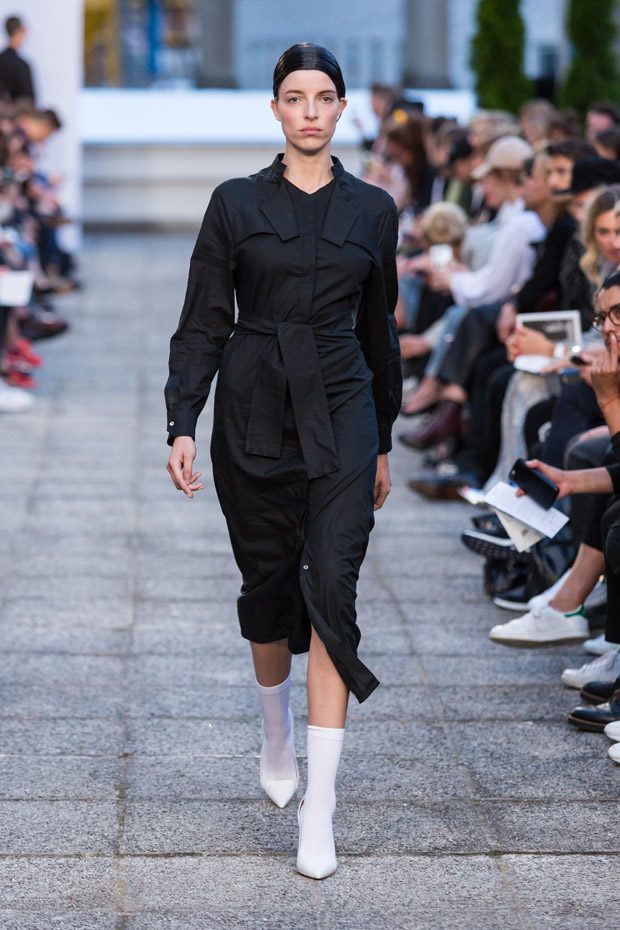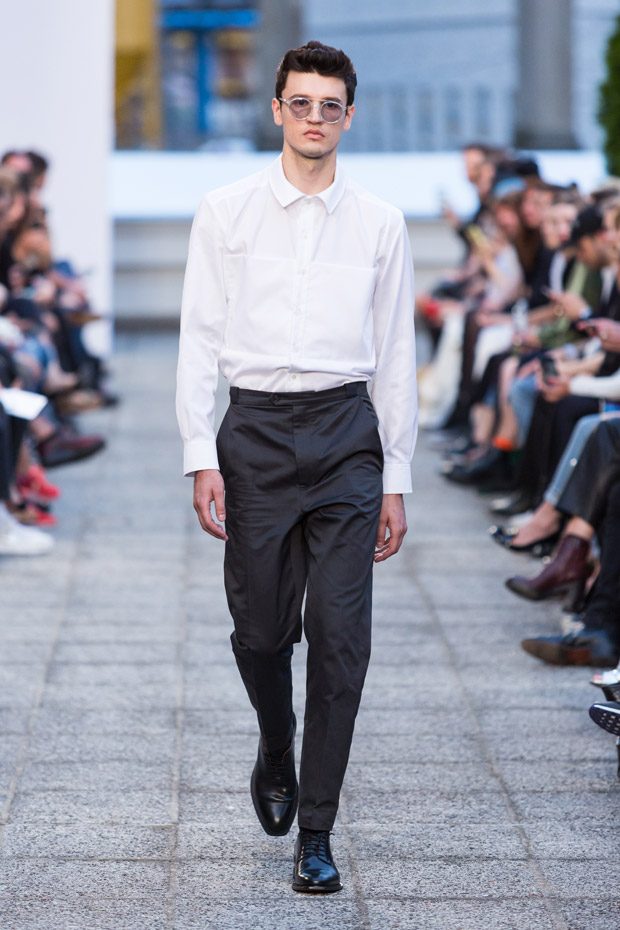 Numerous of this collections' looks are kept tonal, sometimes two tones are harmoniously united. Thus, the overall image stays timeless and is never too loud. The range of colours is dominated by classy, sophisticated hues, such as pewter, dove grey, sheer white, night black and sky blue. That colour choice depicts the transcendental experiences of the aviators between sky and earth. Completly compelling!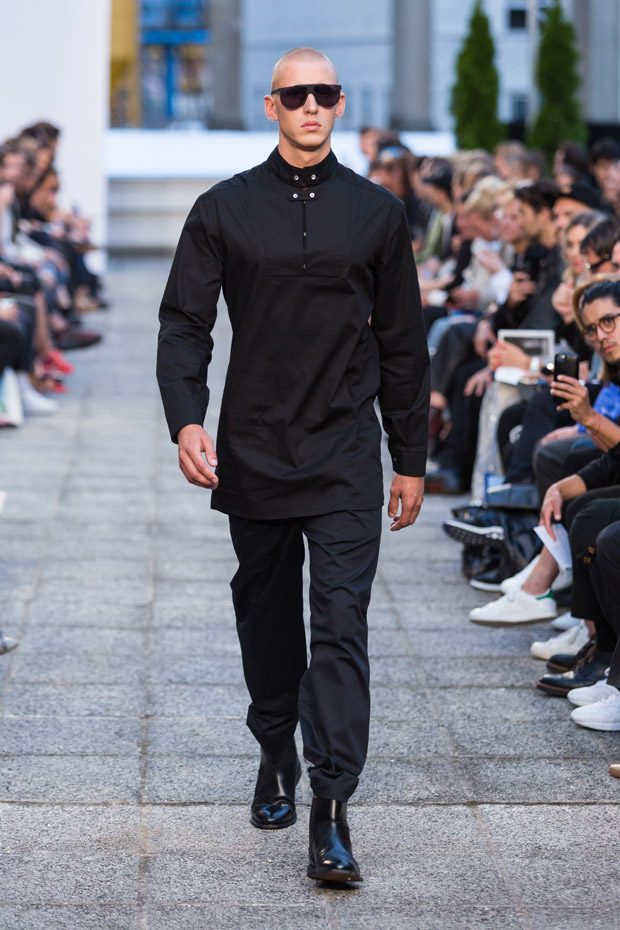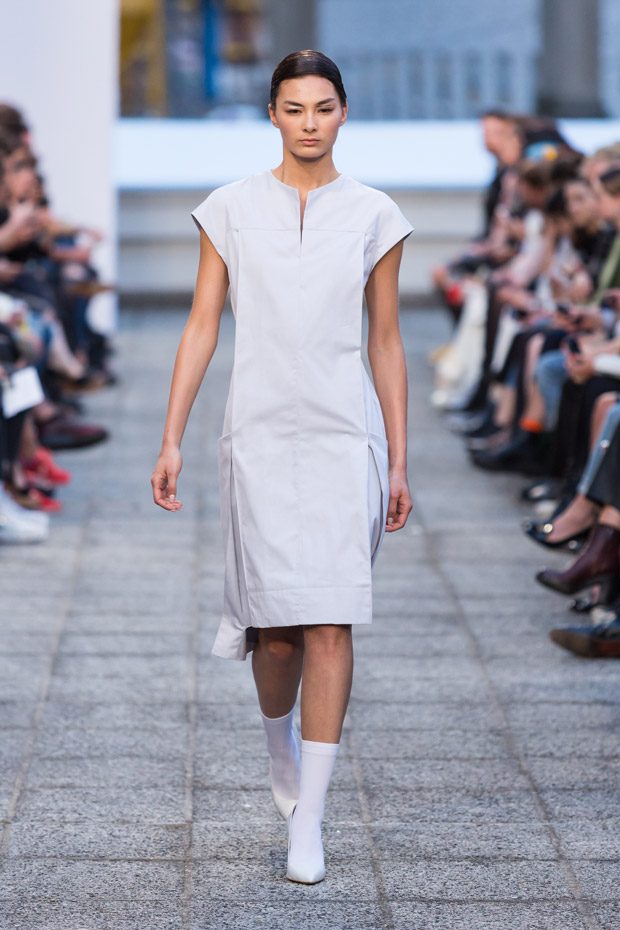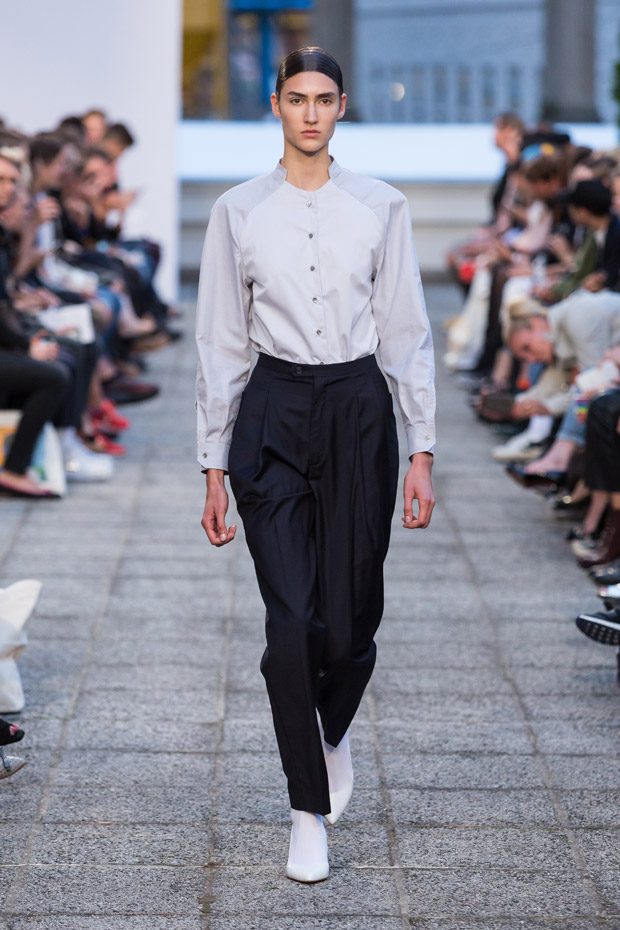 It is hard to choose a favourite look among all those striking outfits. However one womenswear outfit literally let our hearts beat some seconds faster: it contained of a loosely cut midi- dress in pewter that teamed up with a trenchcoat in the same tone that was worn in a highly nonchalantly way. In addition to that look, calf- high socks and white heels were worn.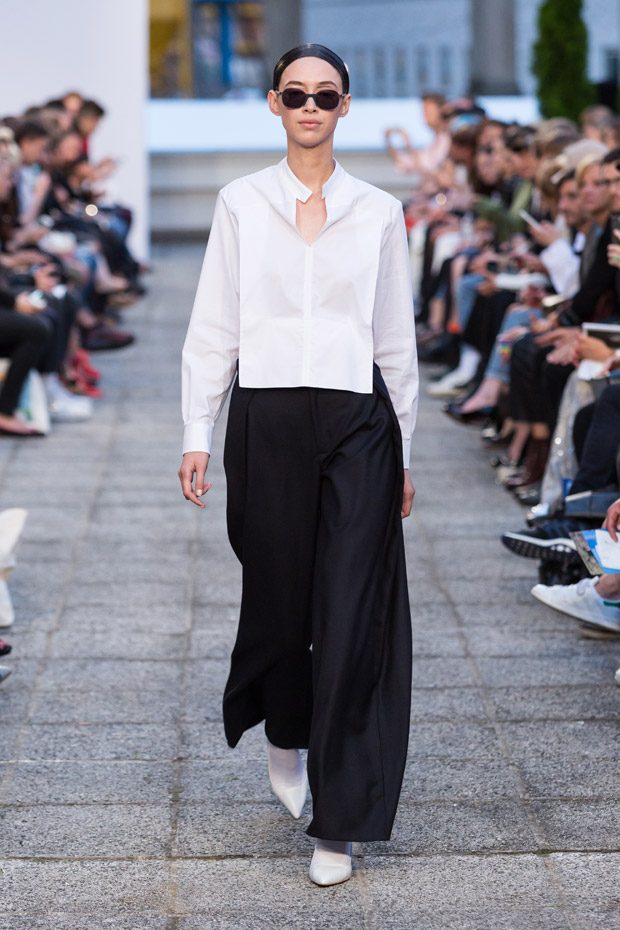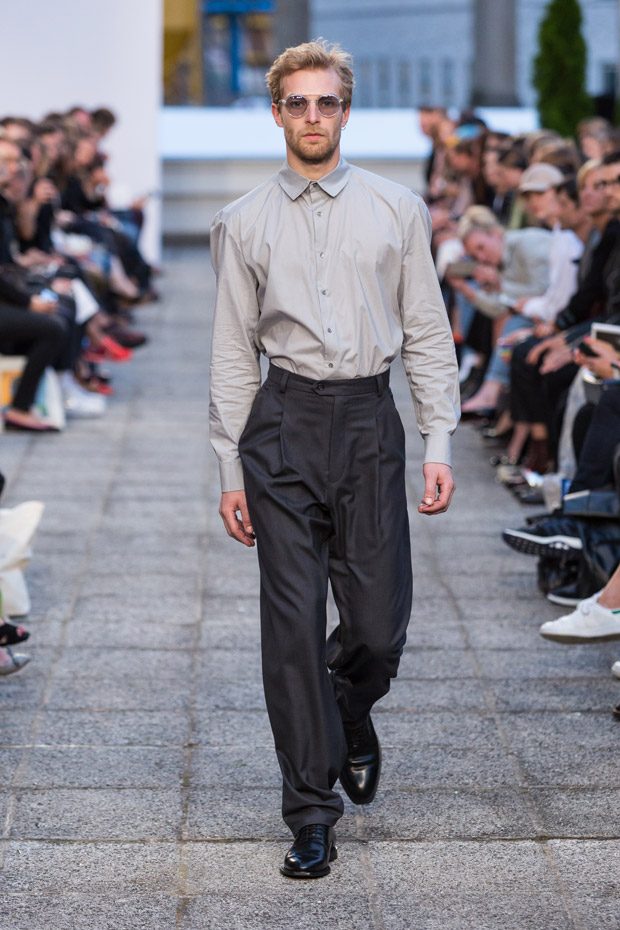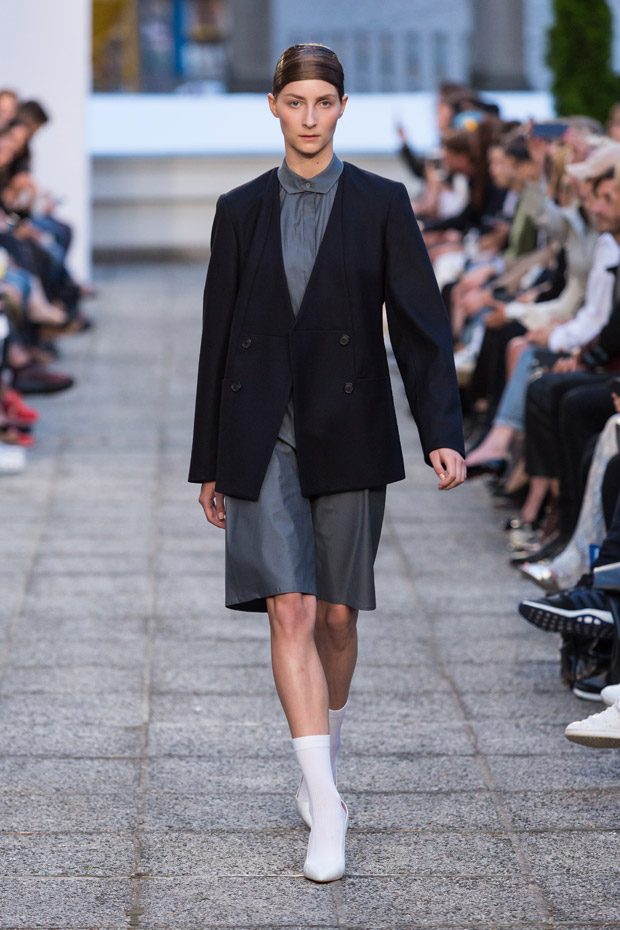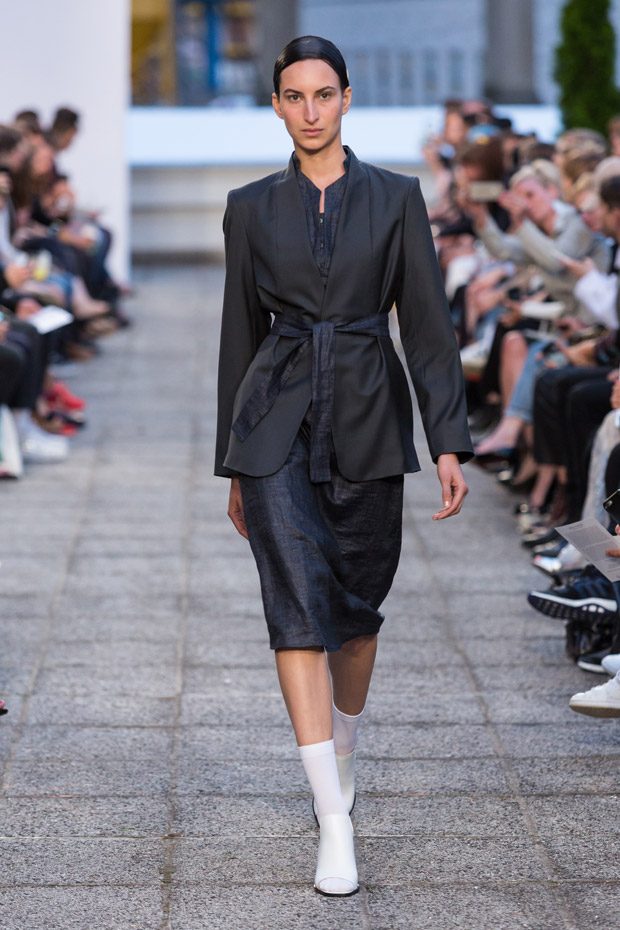 For that collection, only finest natural fibres were chosen. The vests, suits, pants and chemises of this collection are ranging from cotton, linen, wool to merino wool for sweaters and polo shirts and gabardine and coated cotton for coats and jackets.
The hair of the models was worn gelled and straight back which was perfectly matching to the serious, strong approach of the looks. Needless to mention, some of BRACHMANNS' contemporary aviators were wearing mirrored sunglasses. The make- up was kept natural and therefore attention got who attention deserved: the outits.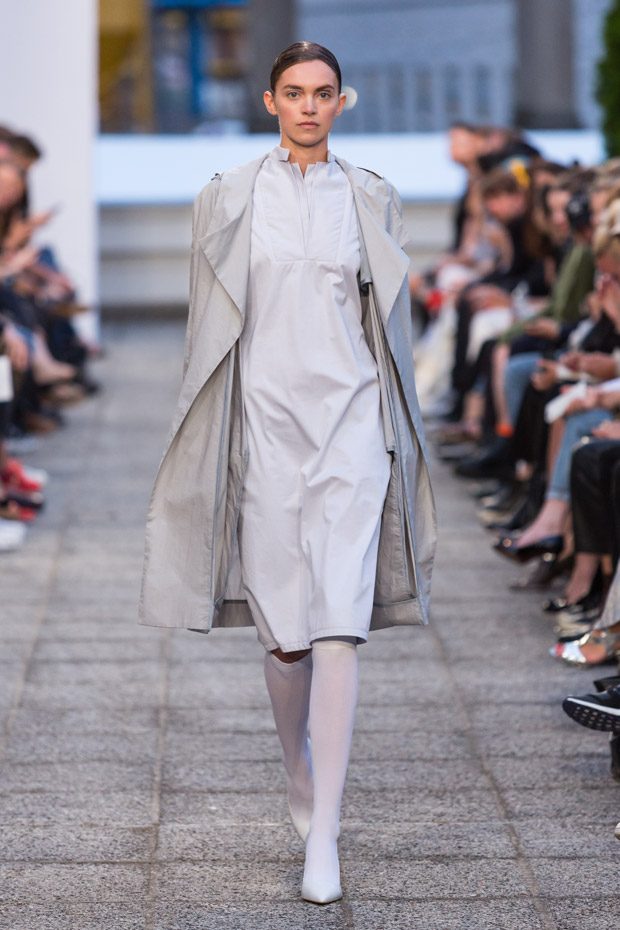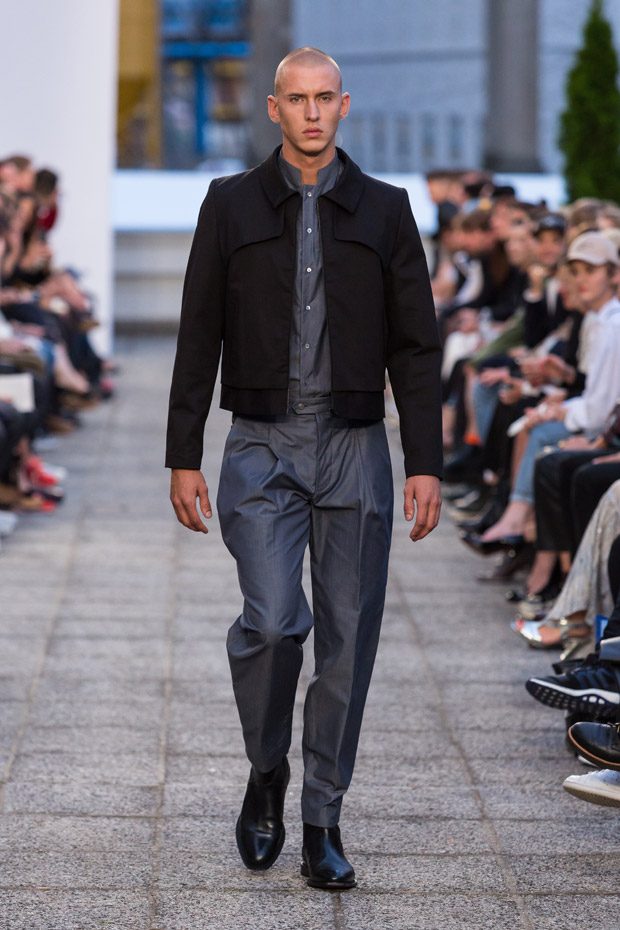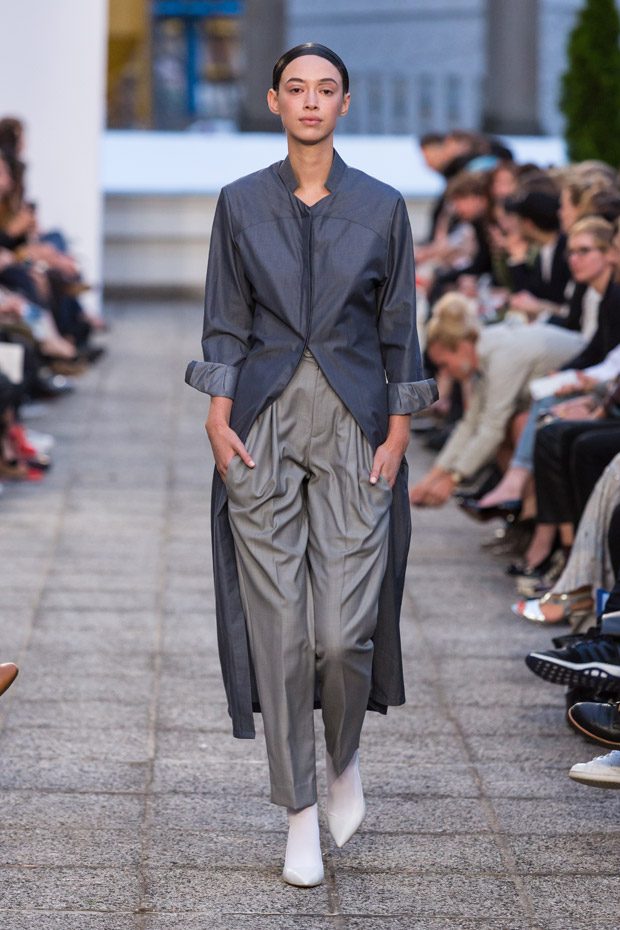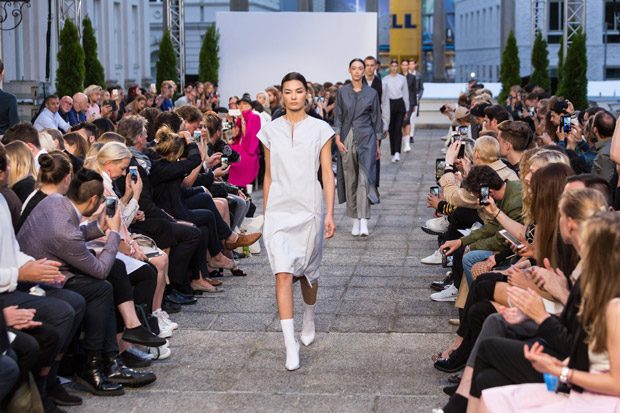 We left the show withe lots of new impressions and inspirations and we can't wait for BRACHMANNS' new mens-, and hopefully womenswear collection again!
Picture Credit: BRACHMANN, Photographer: Andreas Hofrichter
Review by Sussan Zeck for D'SCENE Magazine