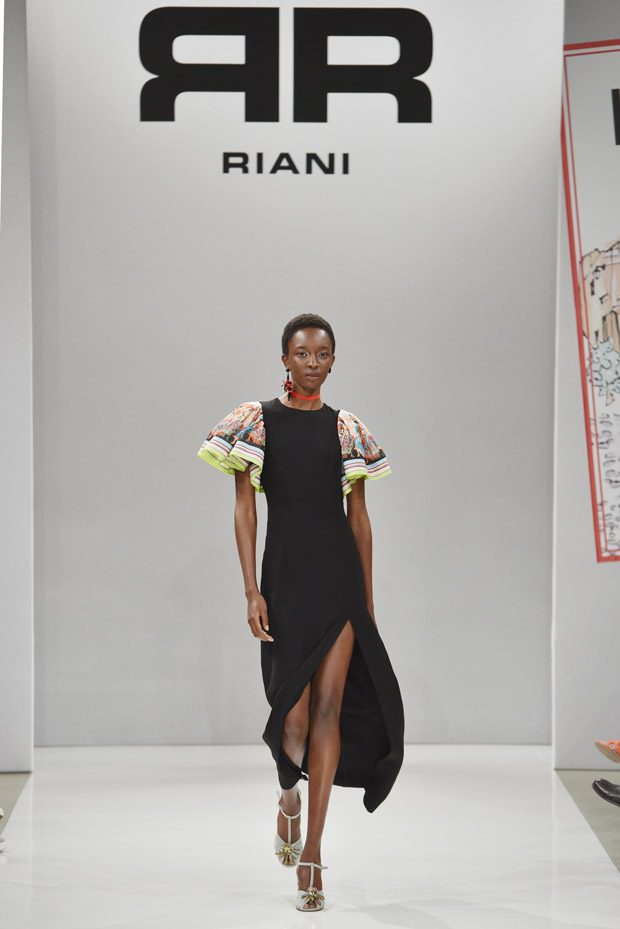 German traditional brand RIANI presented its Spring/ Summer 2018 collection "Fiesta de RIANIsta" on the 4th of July 2017 in Berlin. As offsite location, "Umspannwerk" in the heart of Berlin, was chosen. When entering the location, we felt like being welcomed in RIANI's very own and charming world: the inner courtyard of the building was decorated with graceful garlands, palm treets and sunshades. That unique setting radiated good mood like rays of sunshine. But that was just the first highlight and as we experienced later on, it shouldn't be the last……
"Haters gonna hate but I'll just shake, shake, shake" said one of RIANI's slogans and RIANI literally shook this party! The show began with a vivacious dance interlude of South African dancer Motsi Mabuse and her husband. Guided by Latin American rhythms, Motsi Mabuse, who was wearing a bright yellow midi- dress, and her husband, opened this summery show.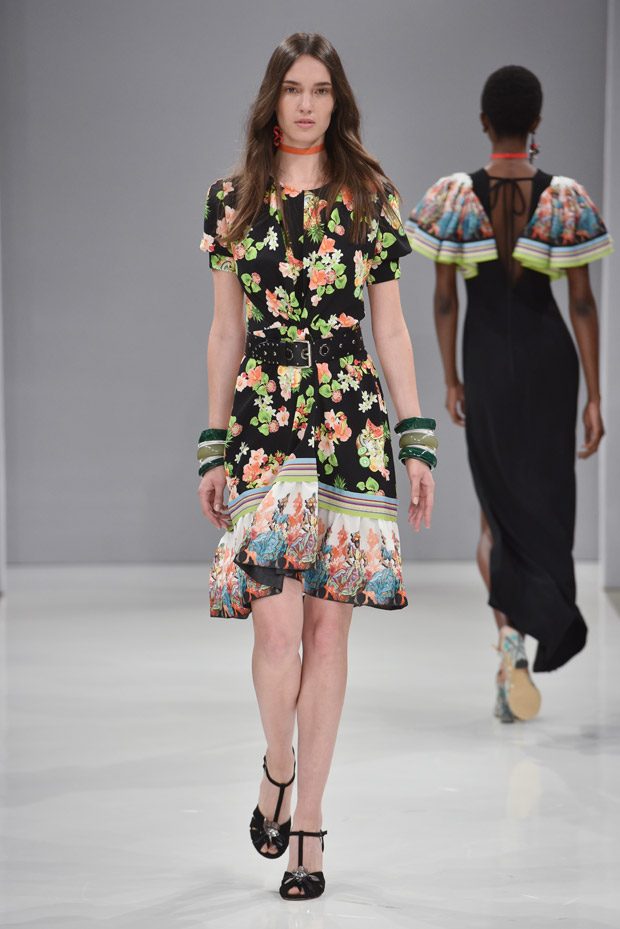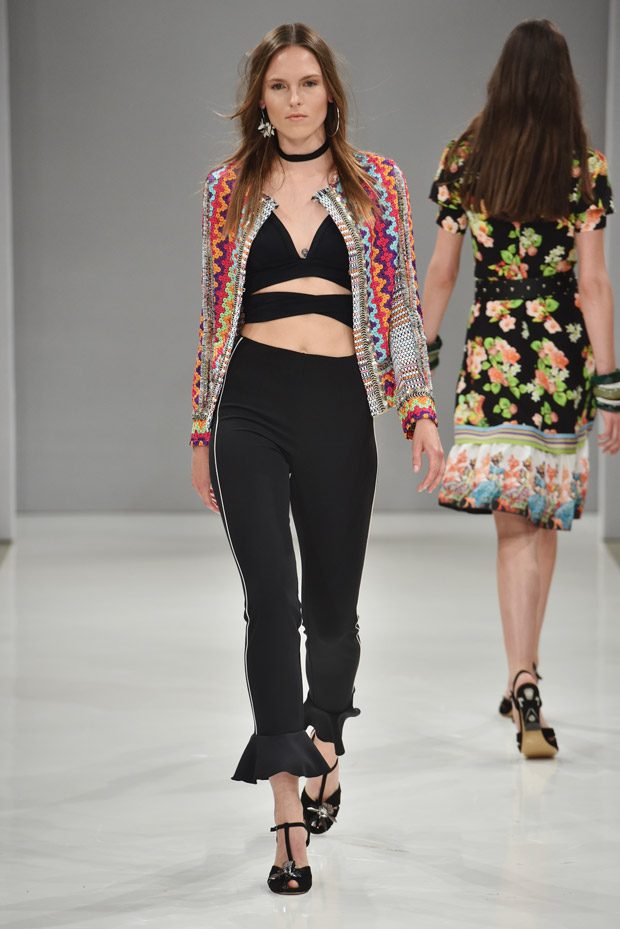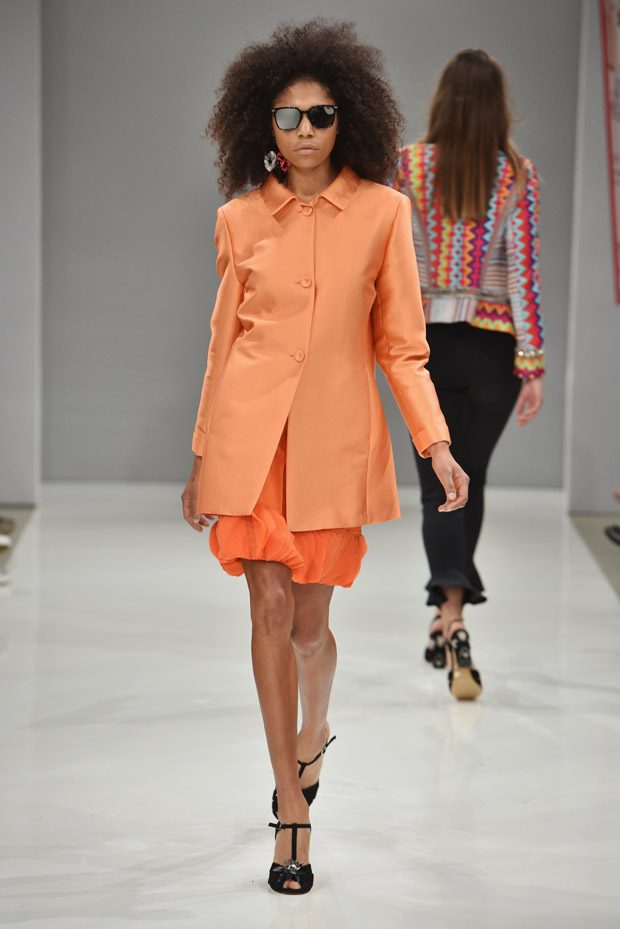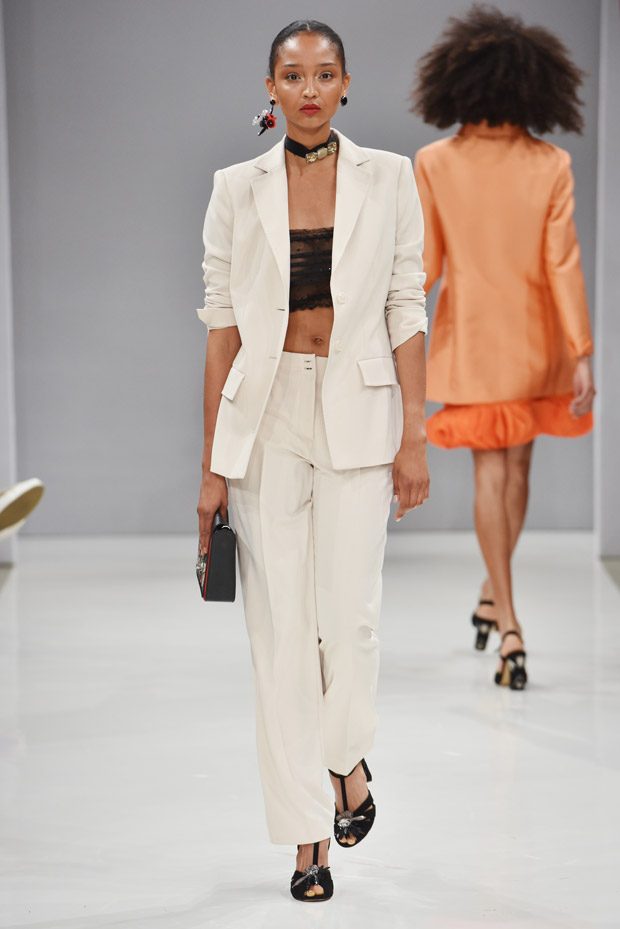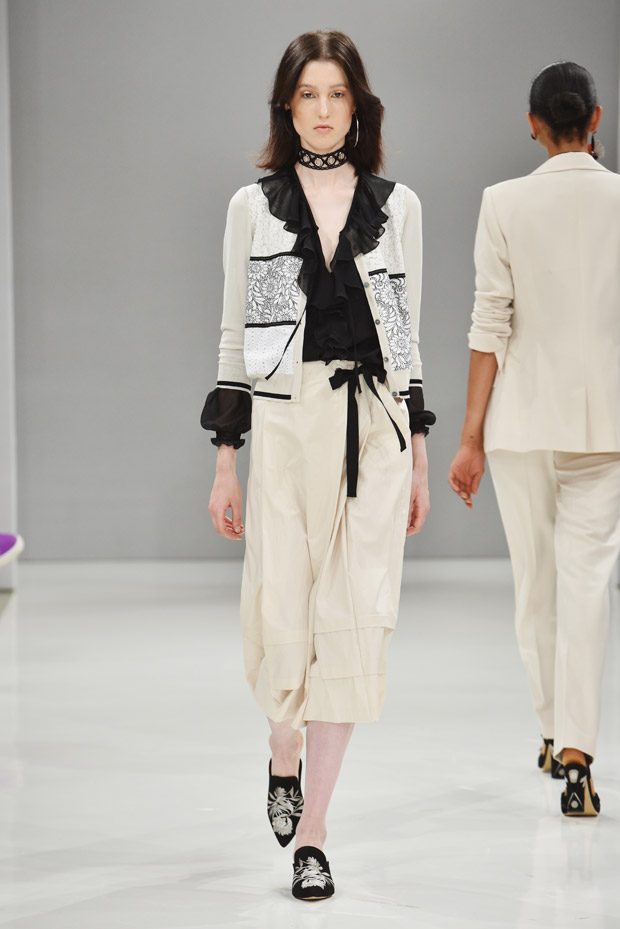 The colour choice of this collection literally let our hearts beat some seconds faster: it was dominated by bright, strong hues, for instance tangerine, lime, raspberry rose, sky blue and candy apple red. Those vivid tones can be seen as an ode to celebrate life and its beauty. They depict pure joie de vivre and can be even understood as a jollification of life. How would Spanish people say? Viva la vida! In addition to that eye- popping hues, a few timeless, more restrained colours were applied, such as creme, pewter and night black. From your office outfit in the morning until a bright cocktail dress in the evening- this collection is made for any occassion. Our favourite business outfit? A sheer white blouse that was paired with a carrot pants in pewter and a sublime, round hat. What gives this outfit its special flair is a wide belt that is focused on the waist. Simply smooth!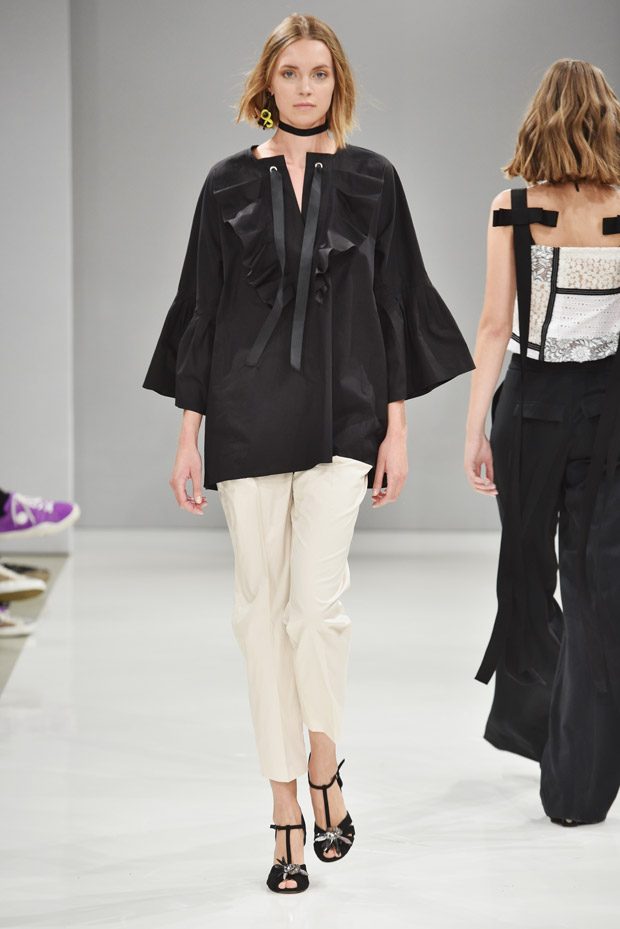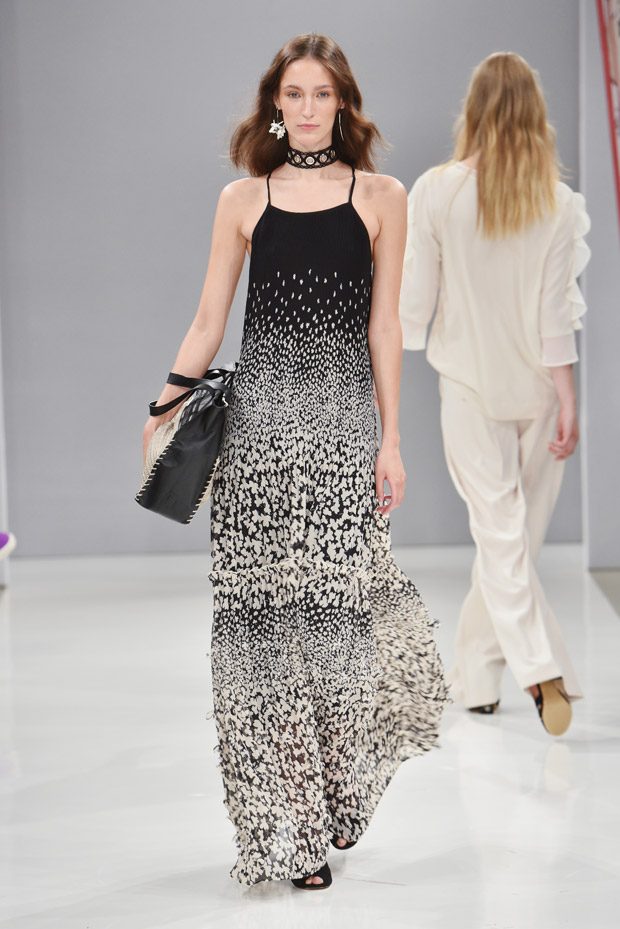 Worth of mentioning is the very special detail- awareness of this collection where Latin American influences clearly shone through: look at those pretty crocheted details, daring cut- outs, the volants, sequins, tropical prints and transparent fabrics. Print- wise, everything you can imagine became real: tropical palm leaf prints, flowers, cool strips, animal prints- to name only a few. In "Fiesta de RIANIsta", various lengths were shown: from shorts, midi- dresses to floor- length dresses.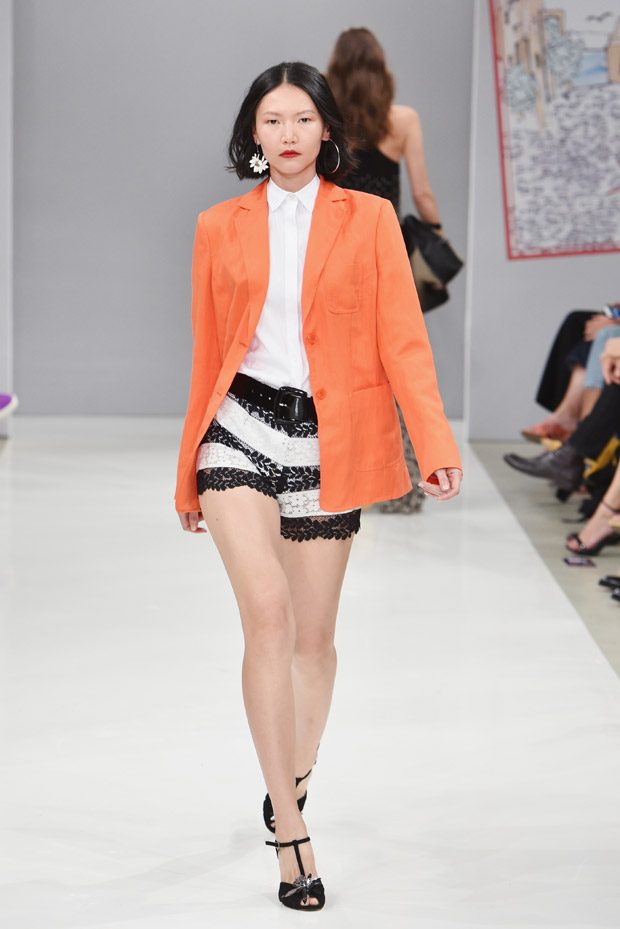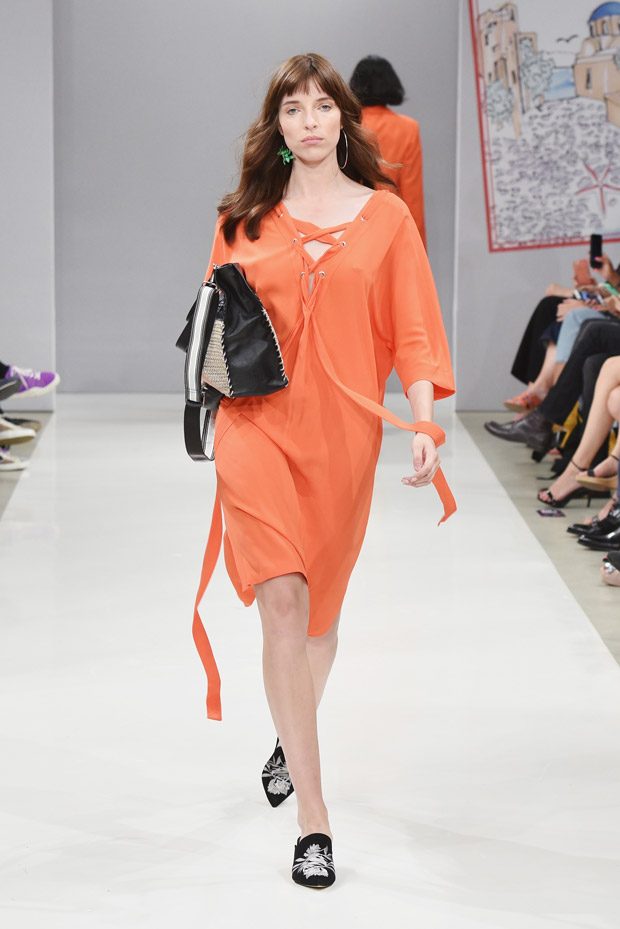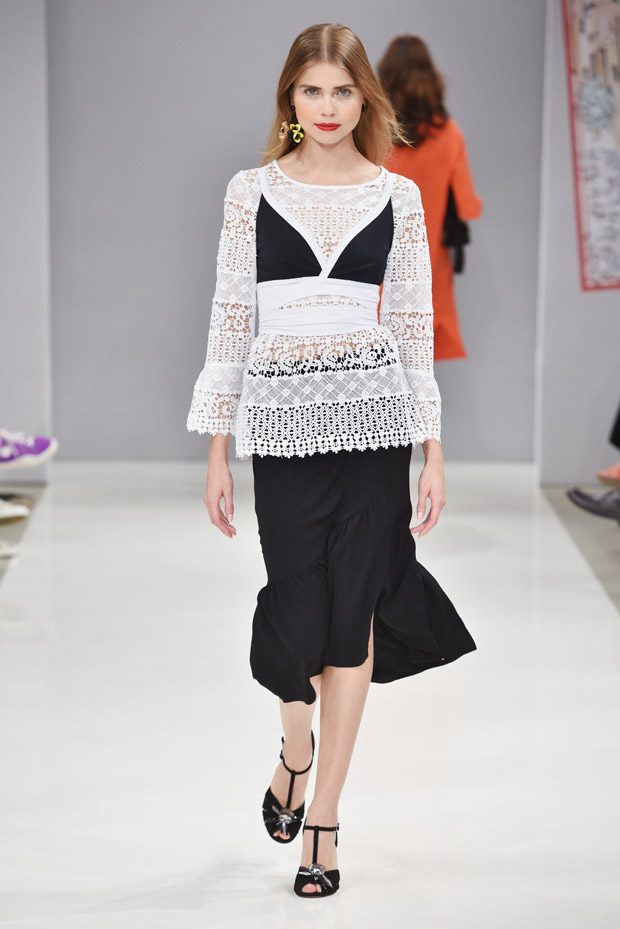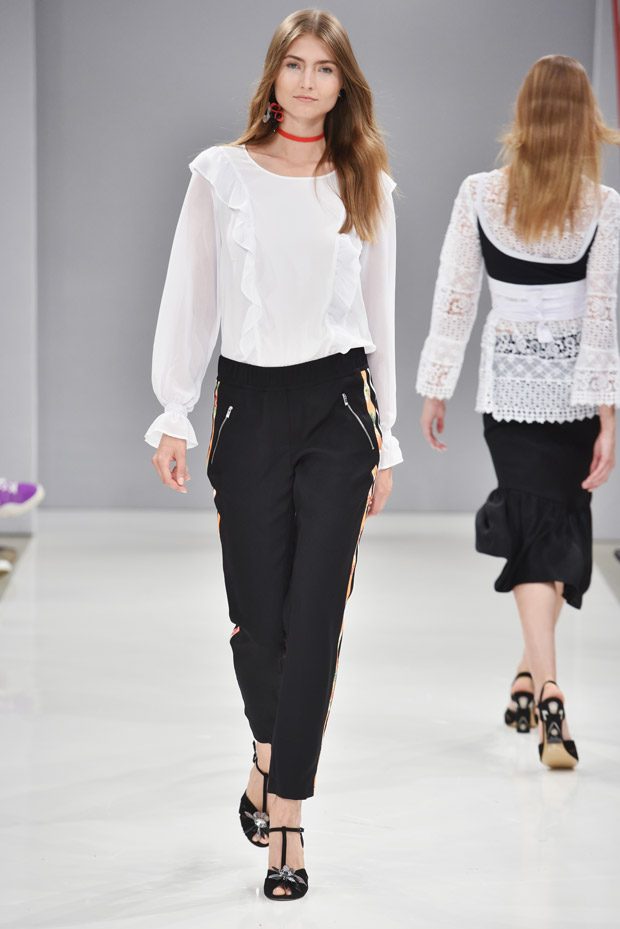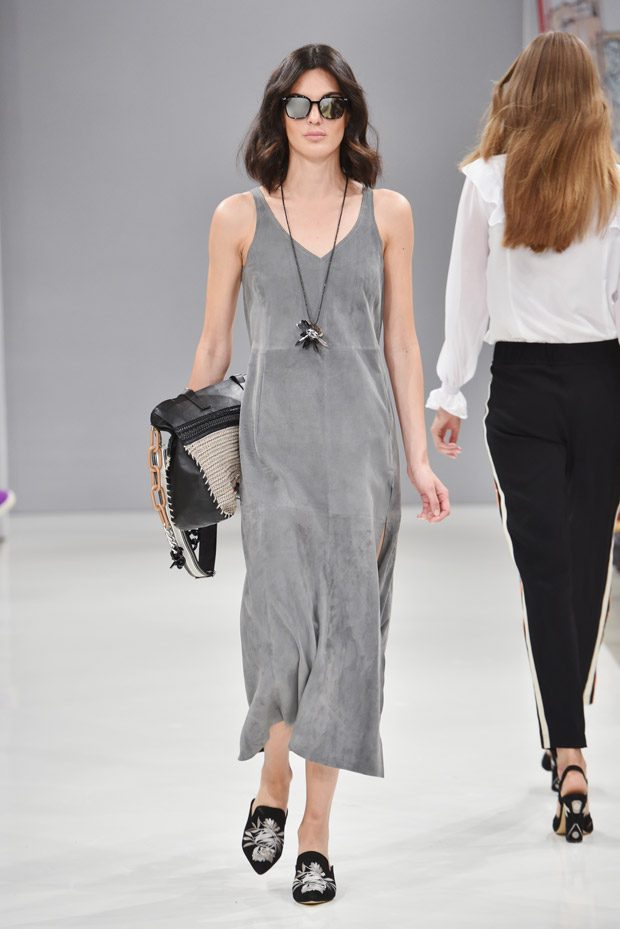 The hair of the models was worn open, with middle- parting and slightly wavy. Opulent accessoires, e.g. huge creol earrings, mirrored sunglasses, sophisticated scarfs and choker- like necklaces, underlined the glamorous character of this collection. The make- up was kept natural and fresh, some looks were focused on elegant red lips.
Our résumé of the show? Haters gonna hate but RIANI gonna shake shake shake….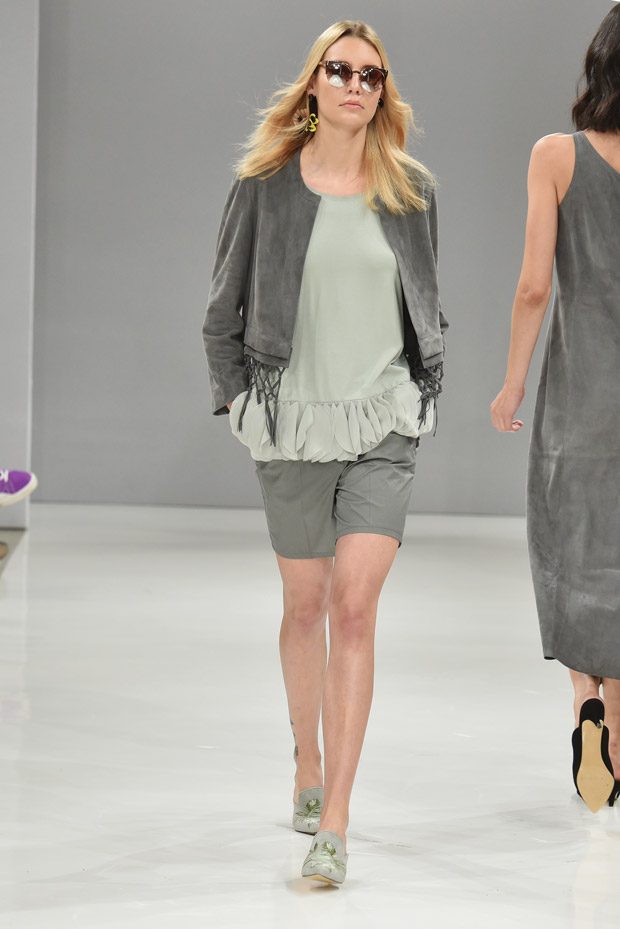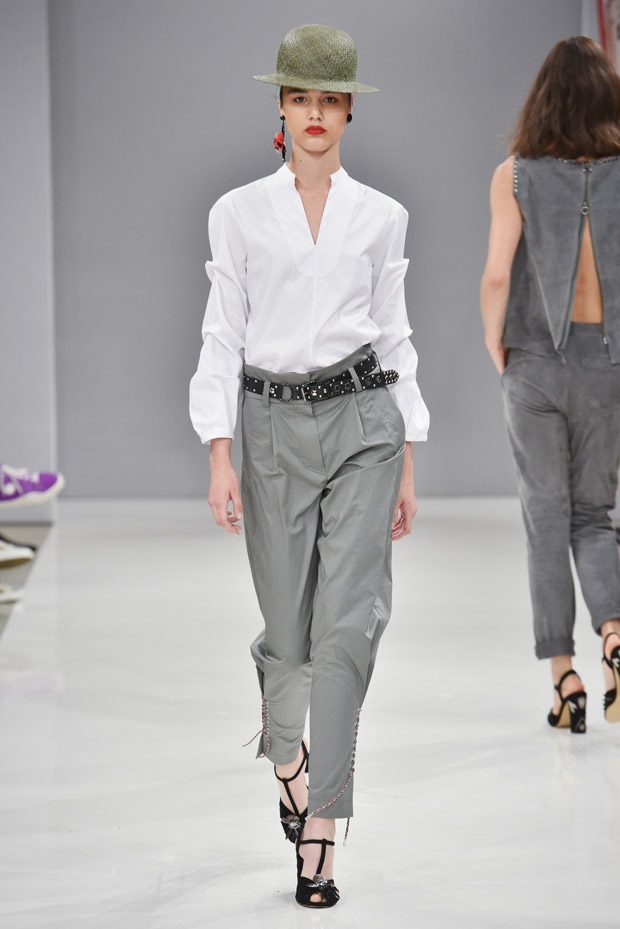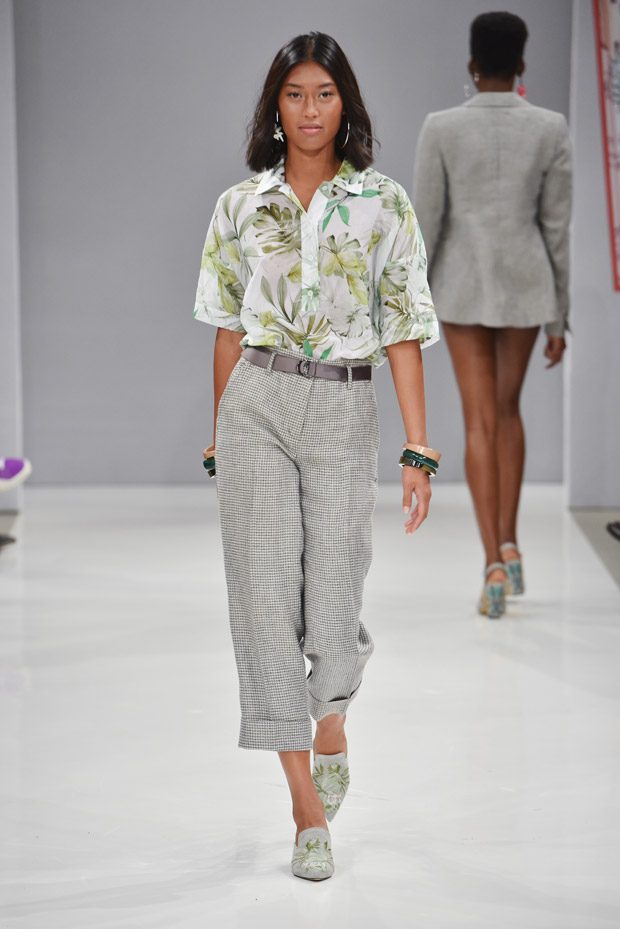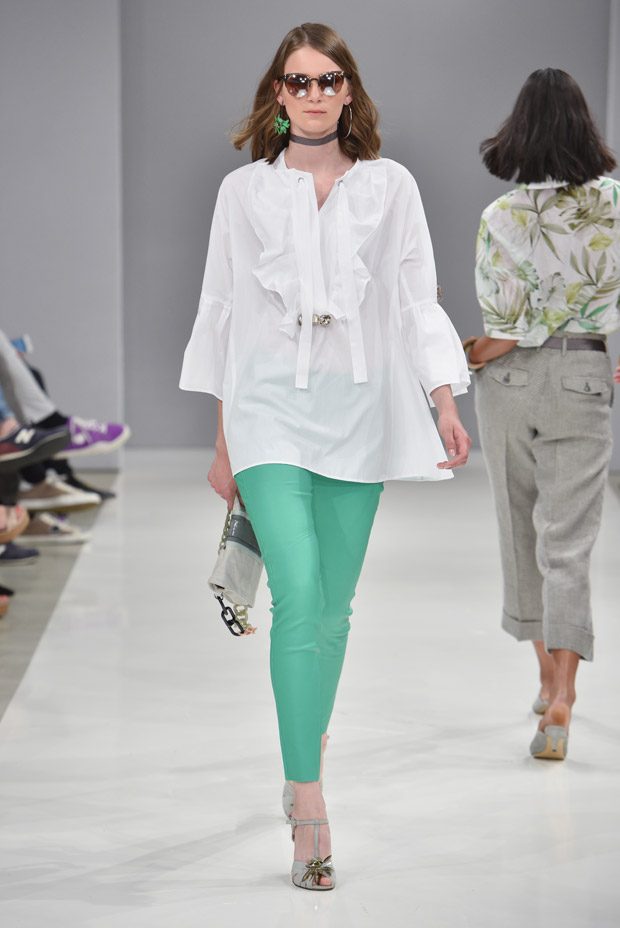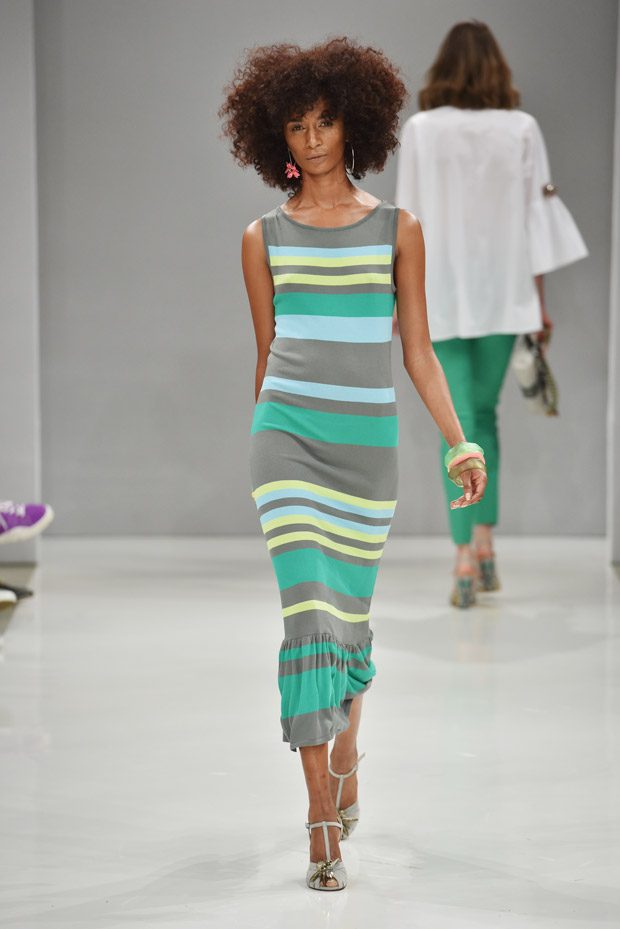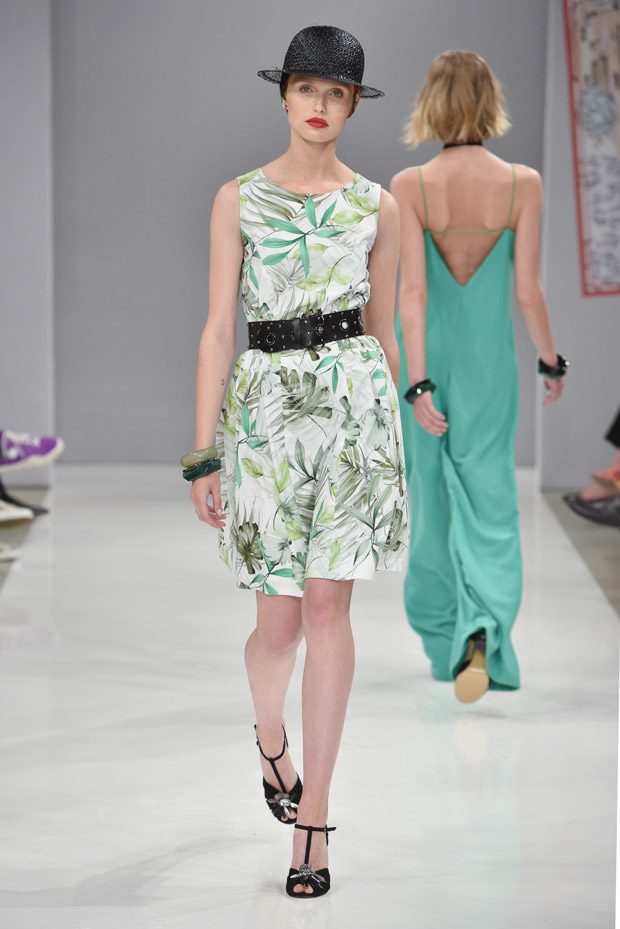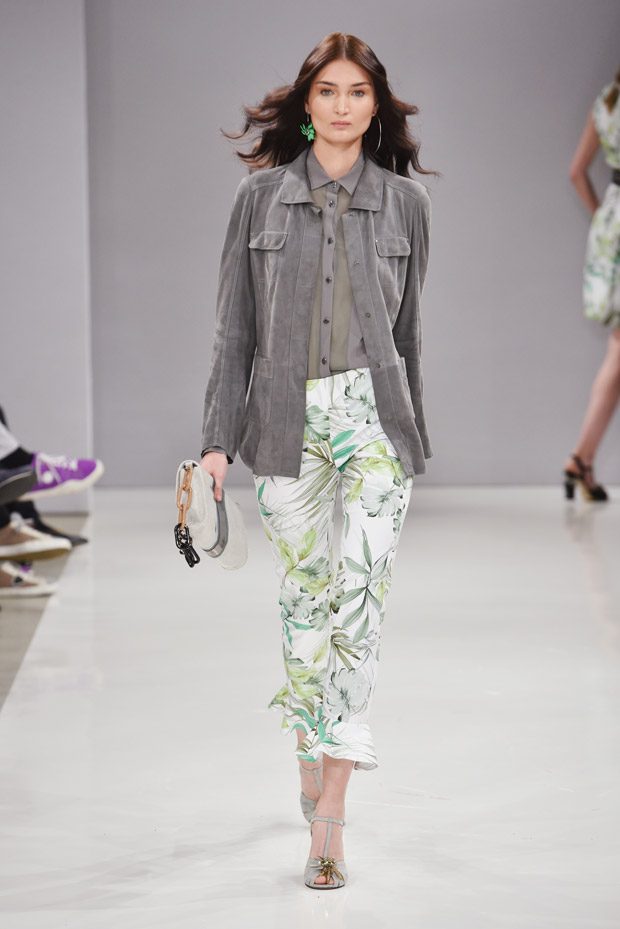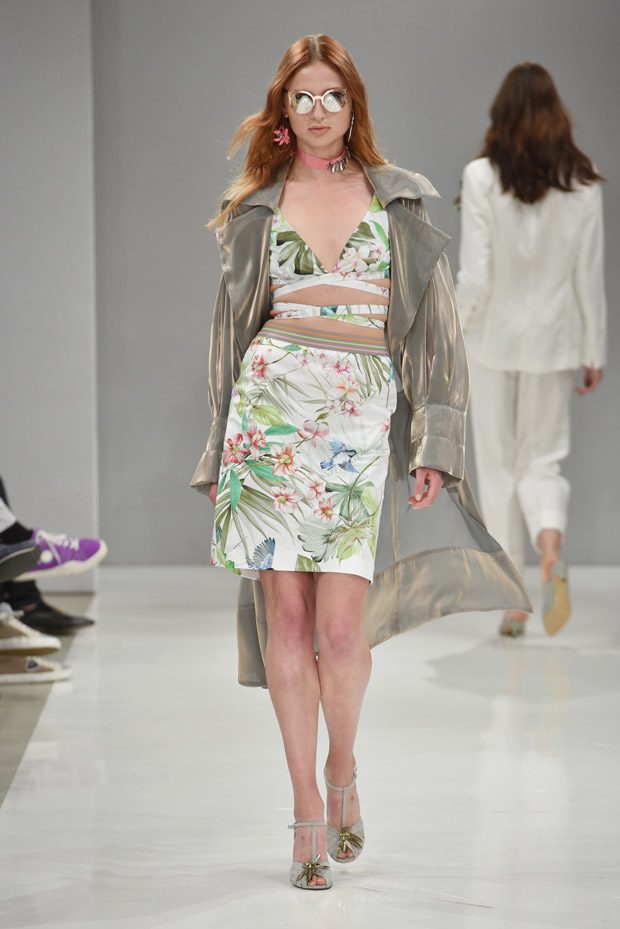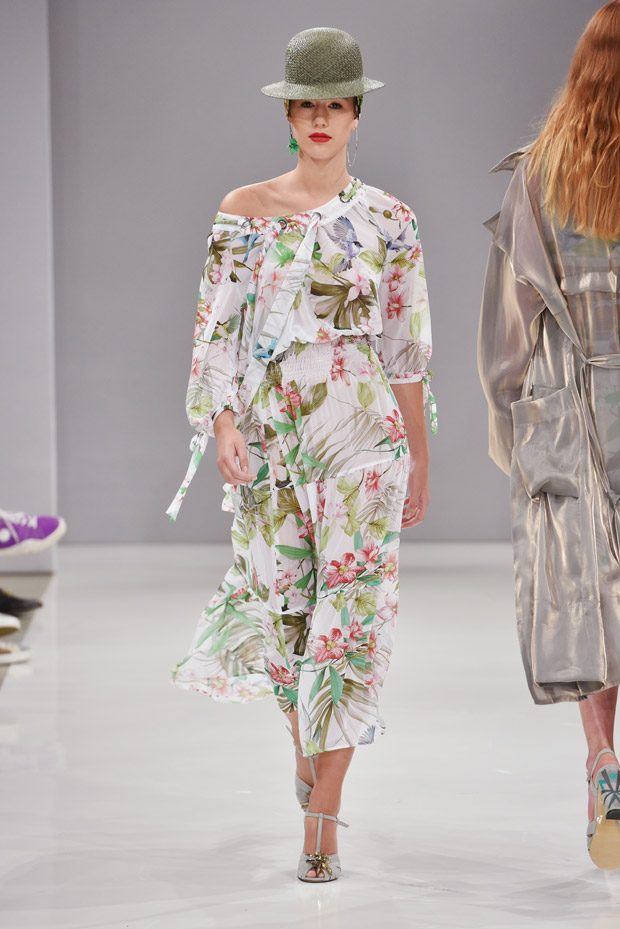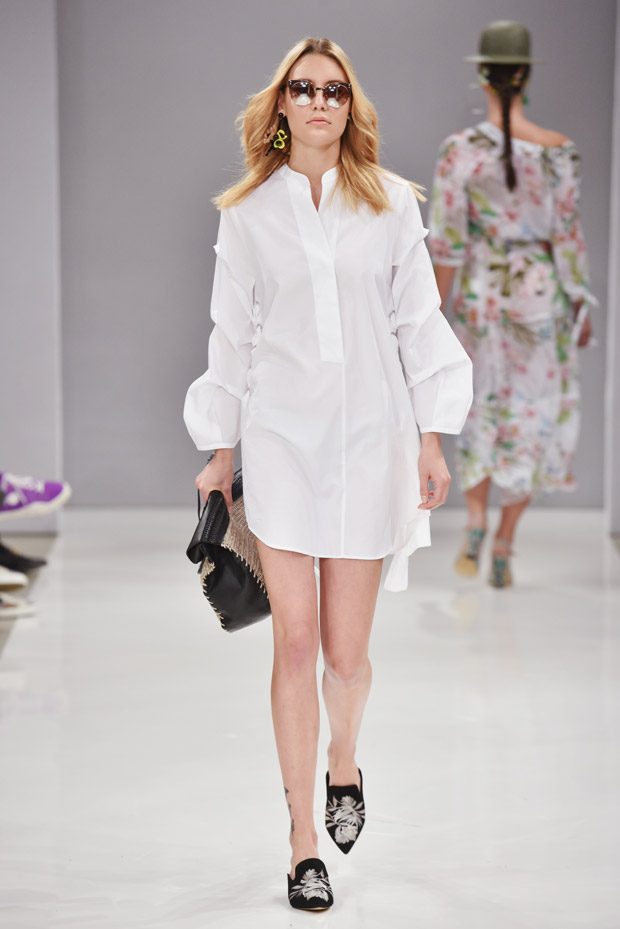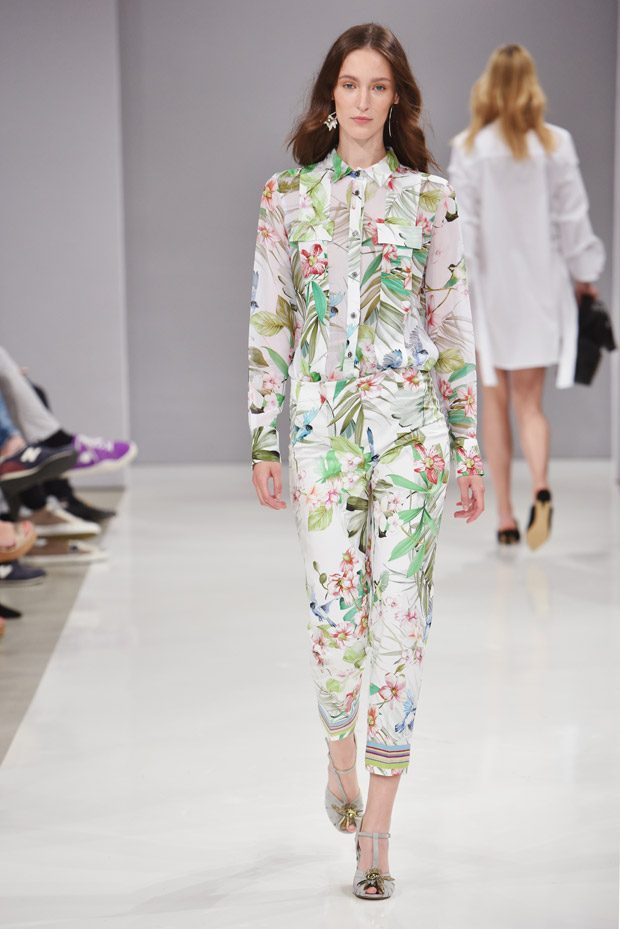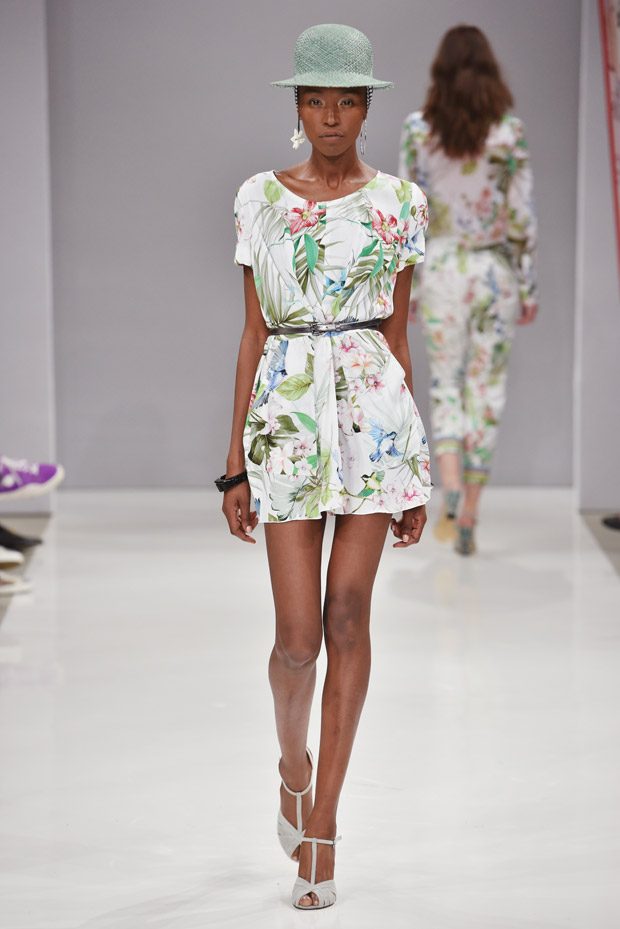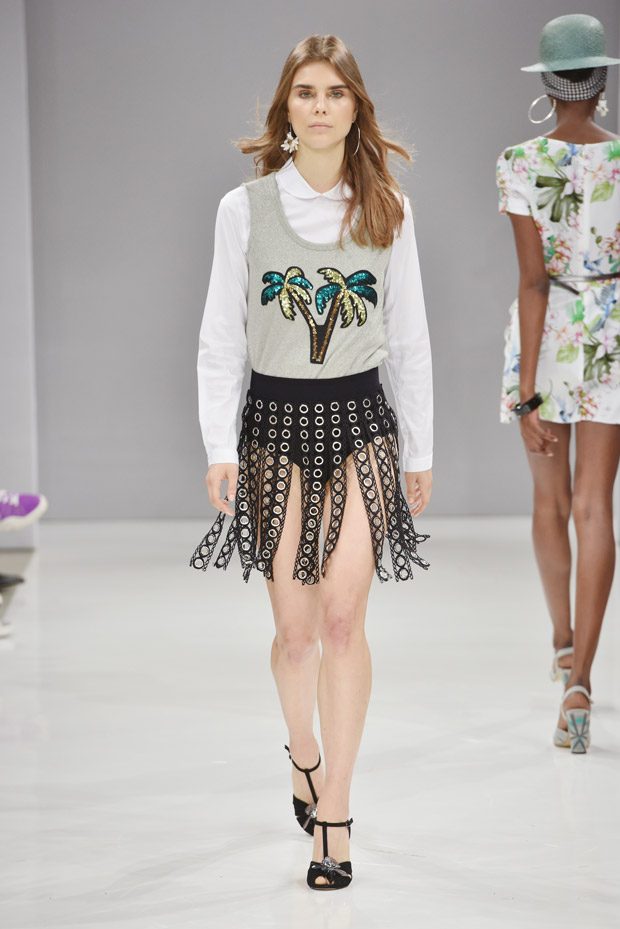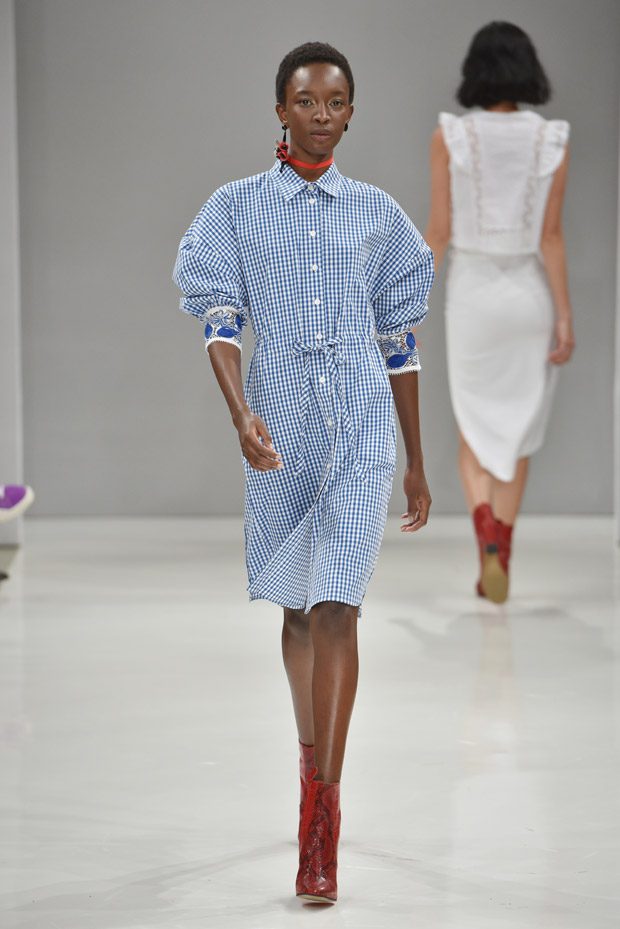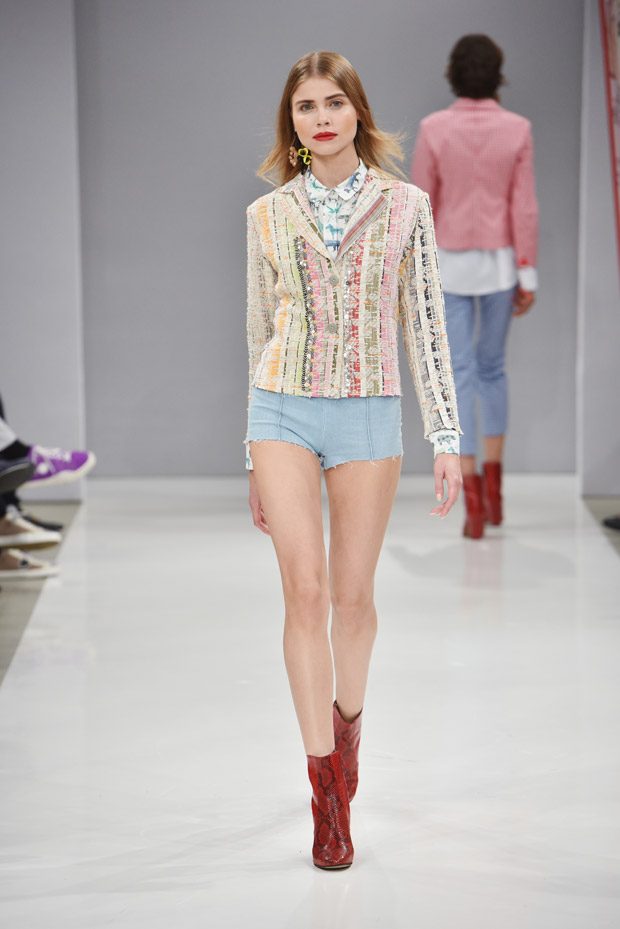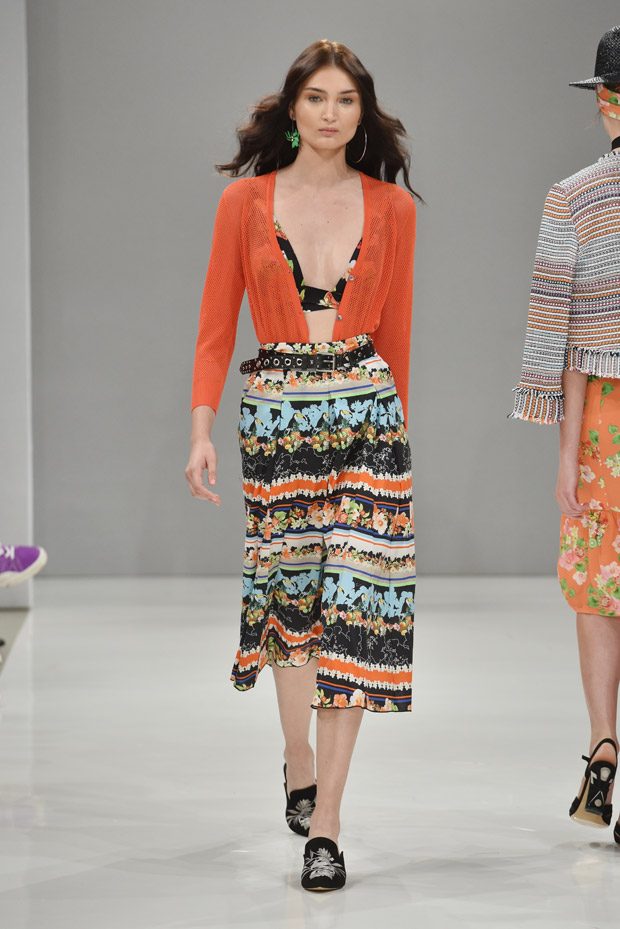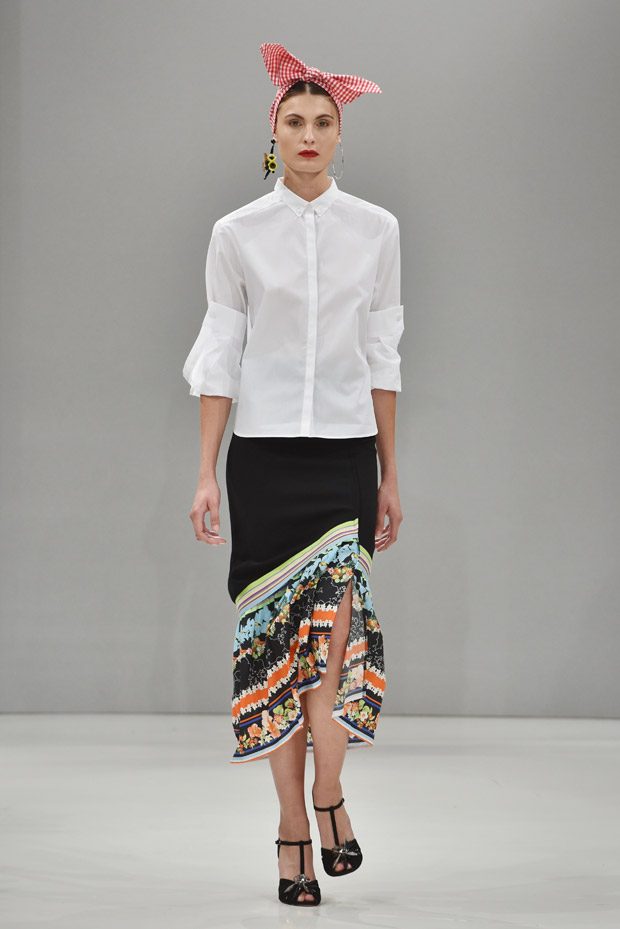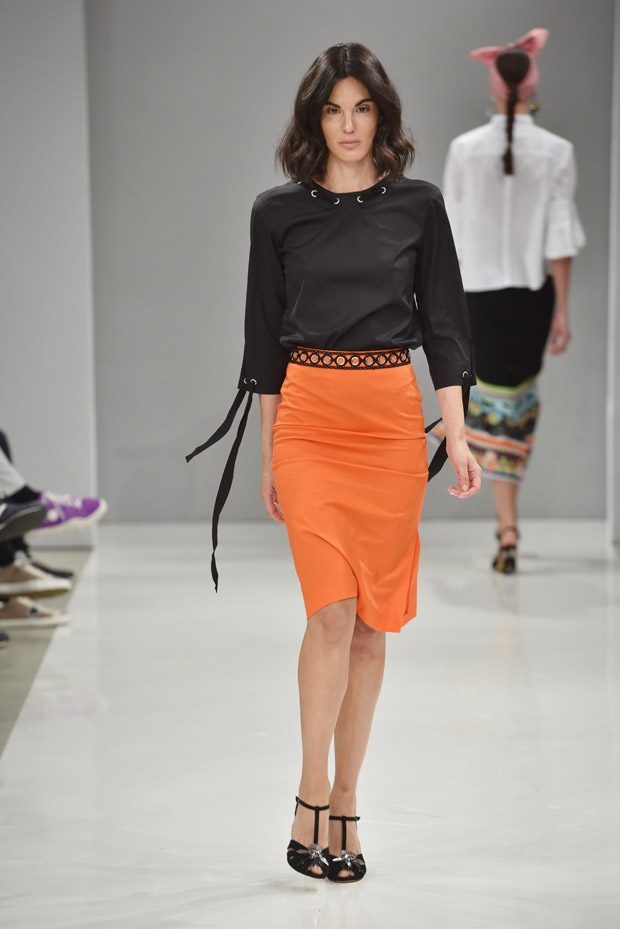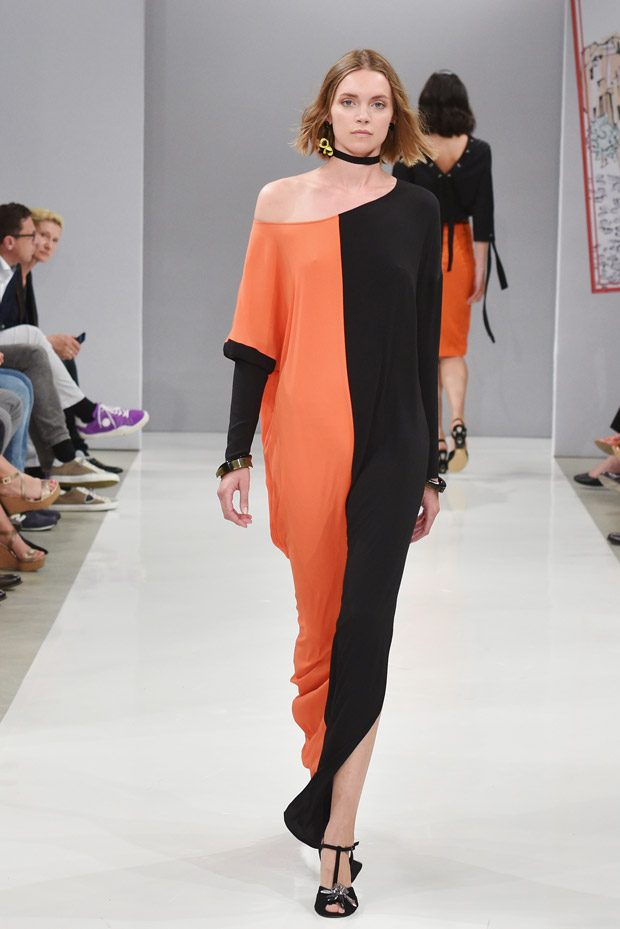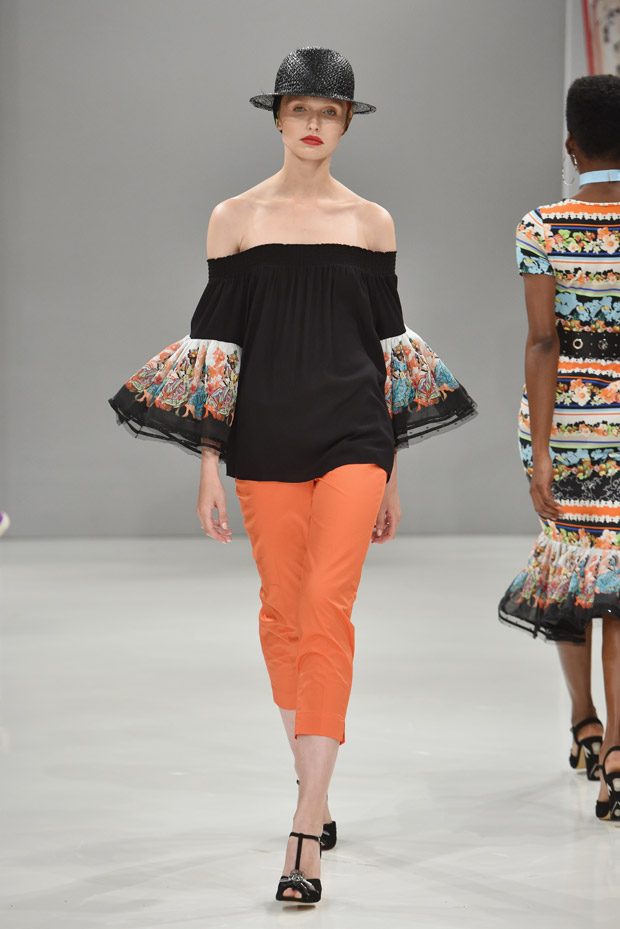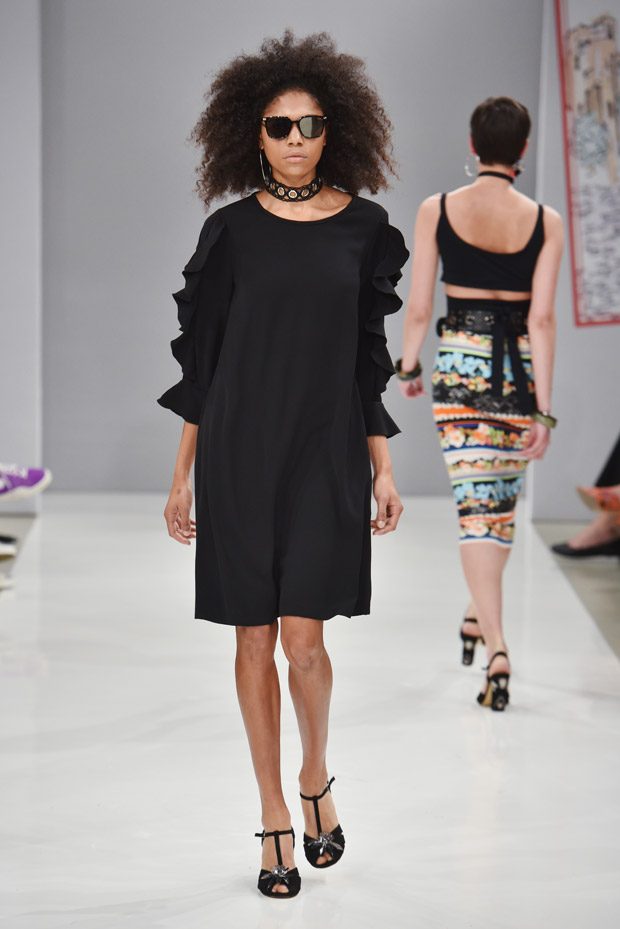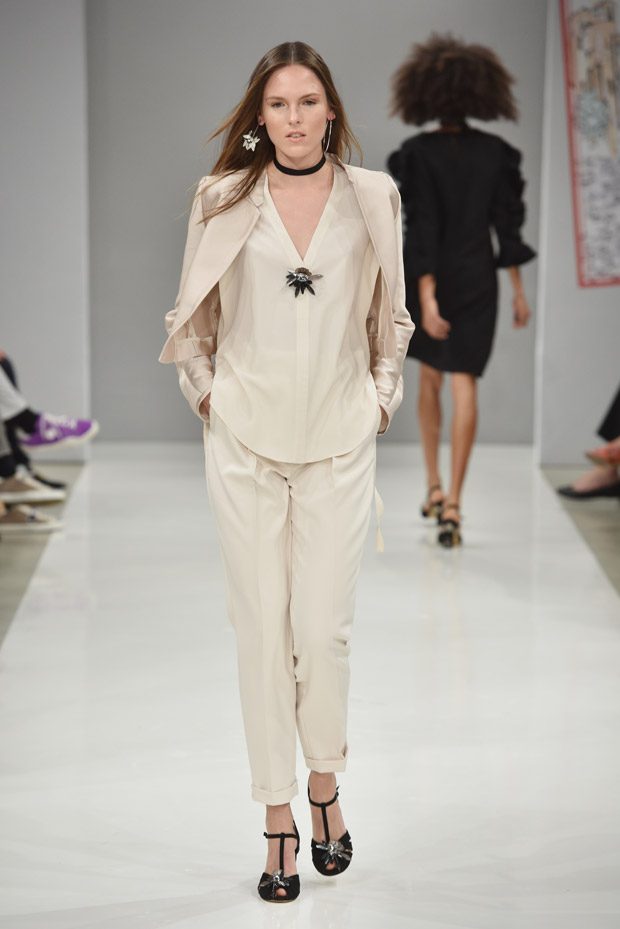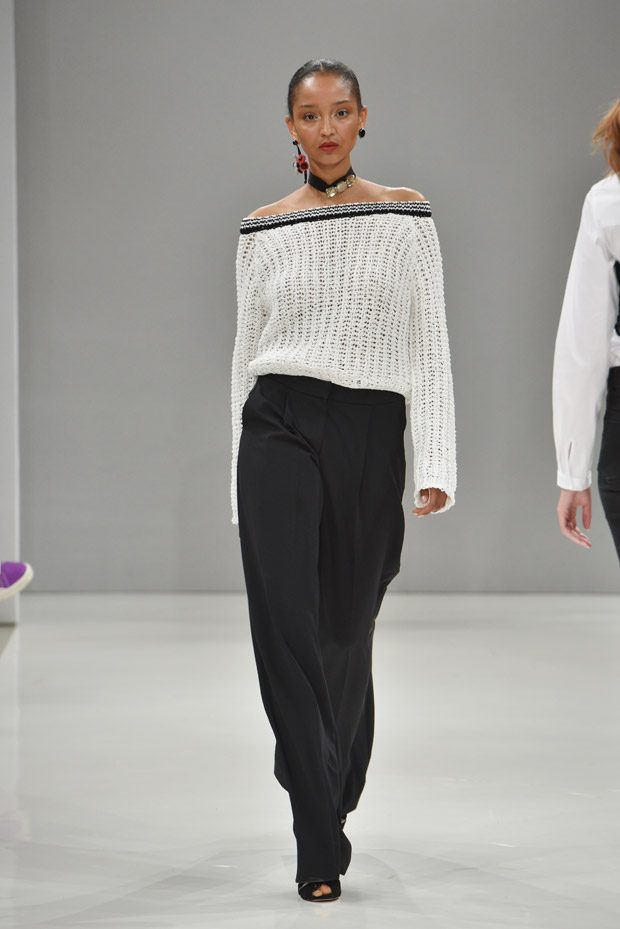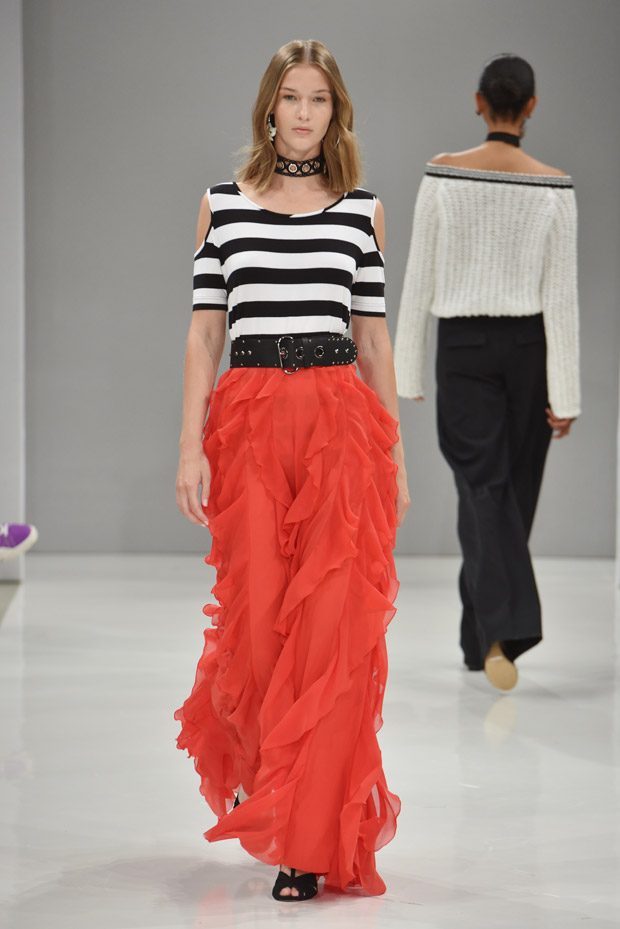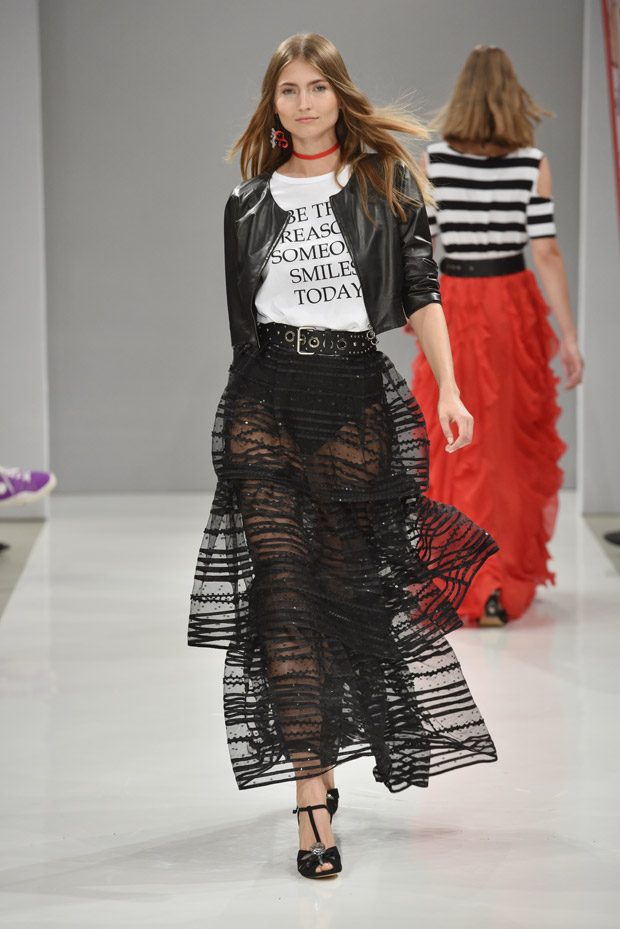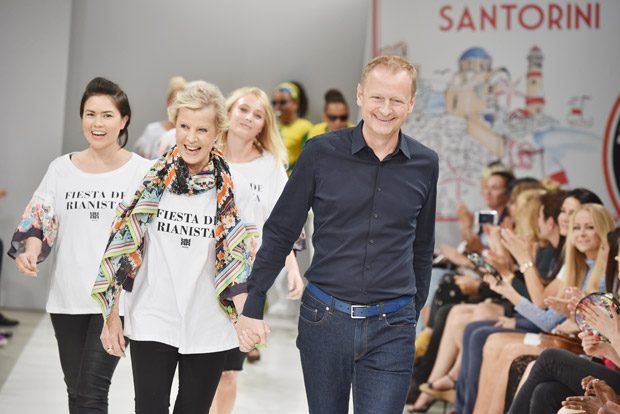 Picture Credit: RIANI, www.riani.de, Reichert + Communications
Review by Sussan Zeck for D'SCENE Magazine