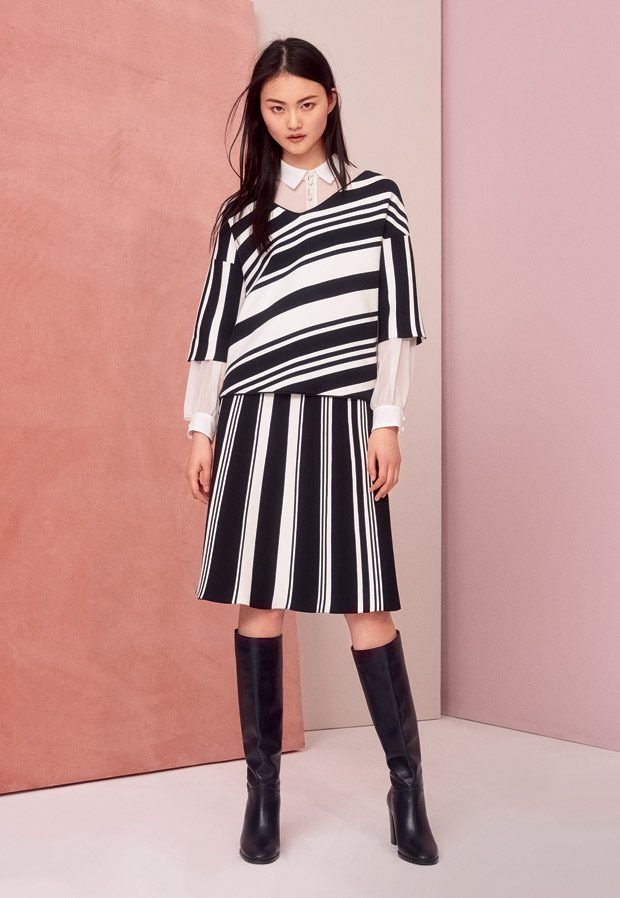 MAX&Co. A/W 2017 is a very wearable, feminine and endlessly elegant everyday collection. When you take a closer look at this collections' precious pieces, you will recognize influences from both the '40s and '70s. Those inspirations from past decades are harmoniously paired with innovative ones in a highly refreshing, nonchalant way. Therefore this collection is the perfect addition for any contemporary, cosmopolitan, dynamic woman at any age that prefers to dress in a sophisticated, graceful way and loves some colour highlights.
The very special detail- awareness of this collection definitely deserves devotion, for instance it contains a wide range of various patterns: acid florals, graphic multicoloured stripes, camouflage prints- we name it, MAX&Co. A/W 2017 shows it all. The stripes often run in different directions- which expresses the very inididual approach of those lavish looks. That underlines the vivid, modern, versatile character of those looks. Blouses play a central role in this collection, they are worn in plenty of combinations and are often provided with a ribbon at the collar. Simply charming! Another highlight of this collection are midi- dresses. Due to their fluid silhouettes and their unique prints, they can be worn at any occassion, from morning to evening. The material choice underlines the feelgood factor of those compelling creations. But also the very well- cut suits of this collection stay in mind. Simply smooth! Some midi- dresses are even enlivened with incredibly interesting colour block panels which will certainly make them stand out in your Autumn/ Winter wardrobe.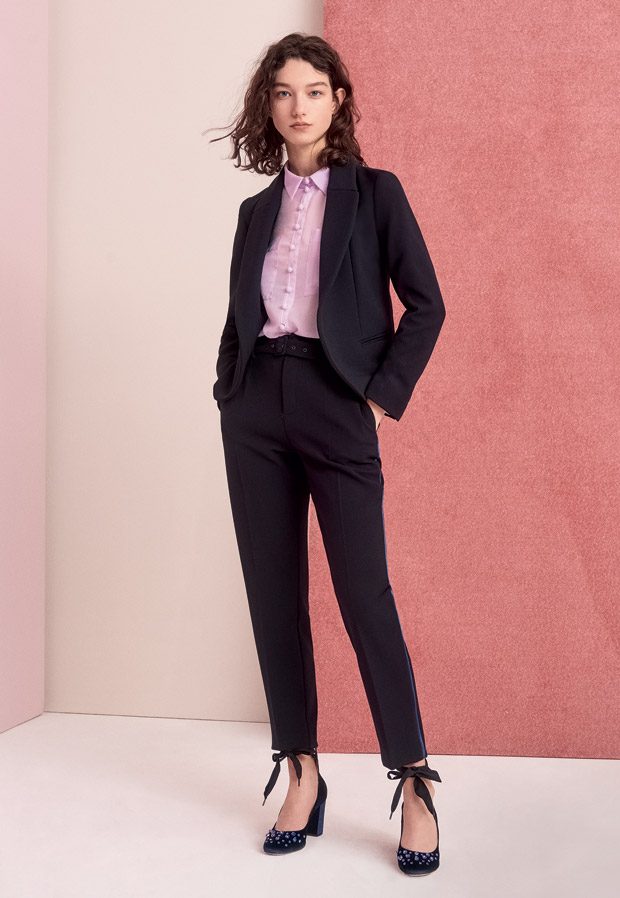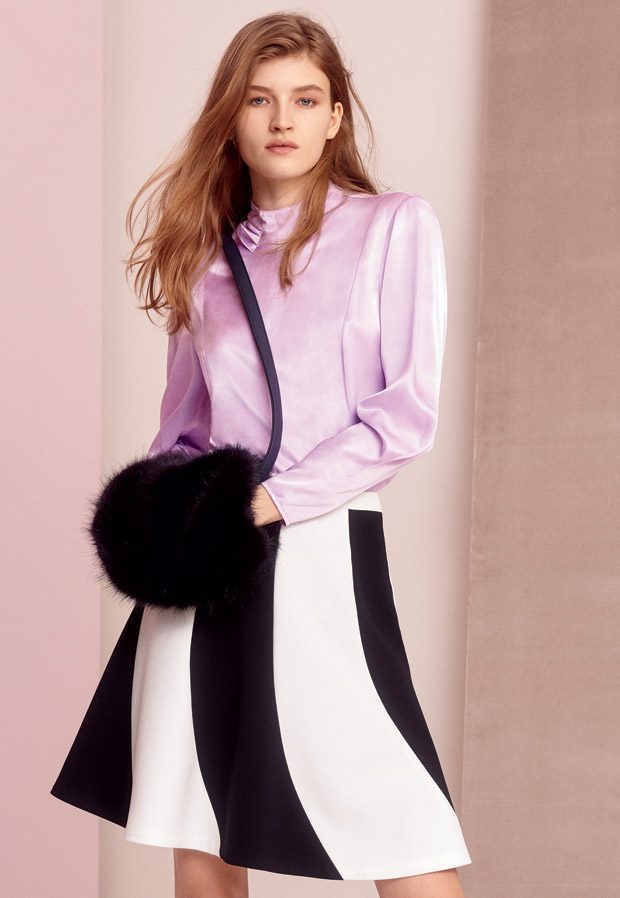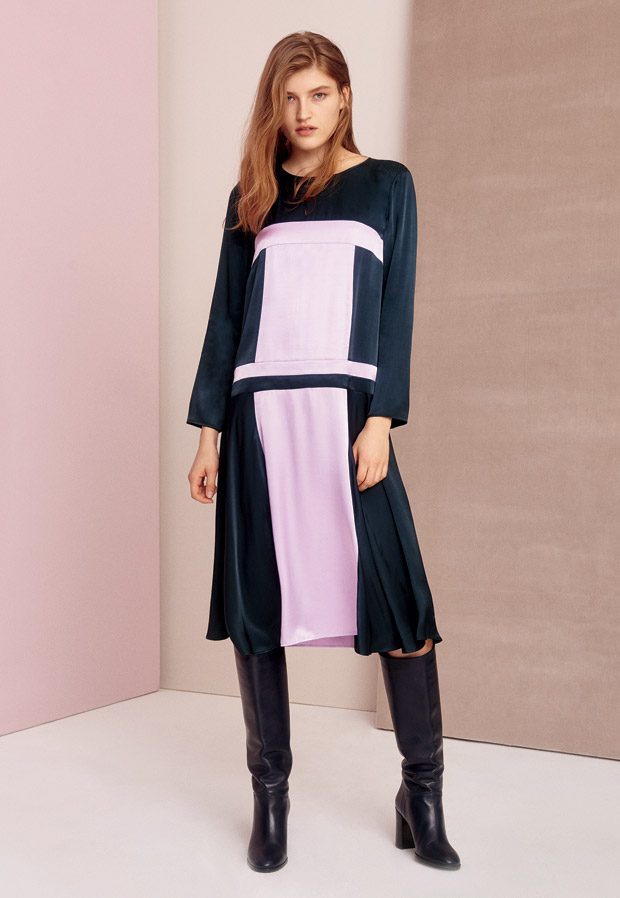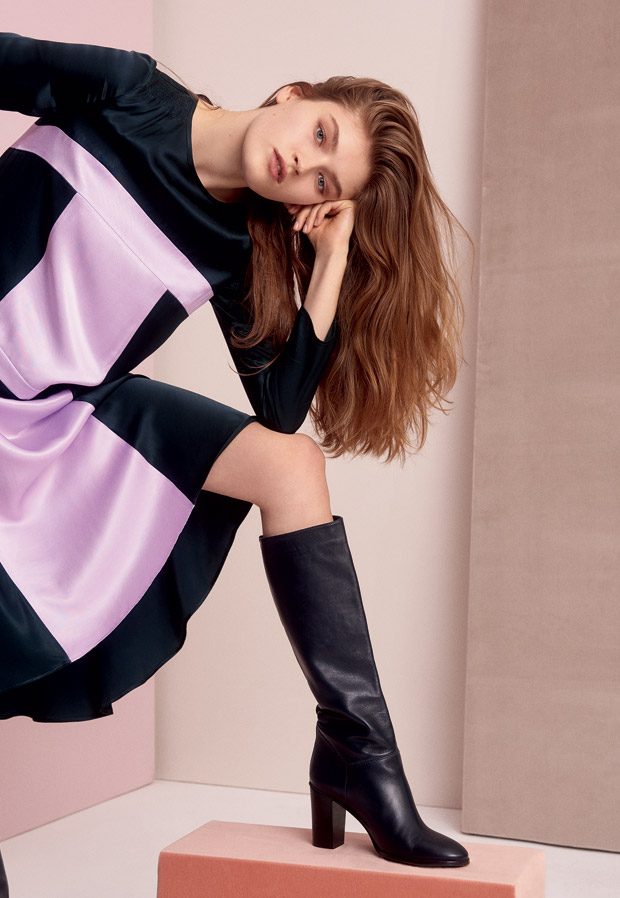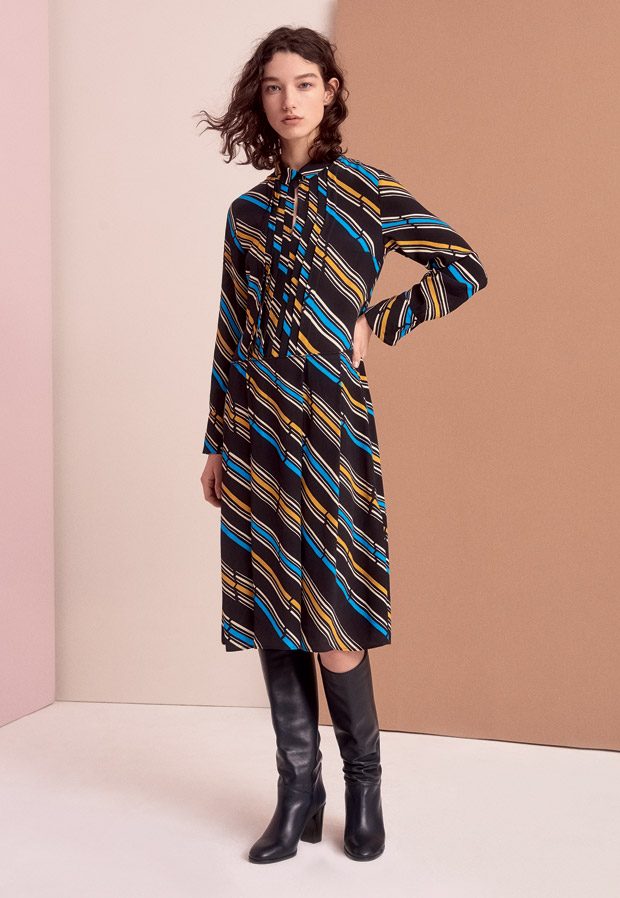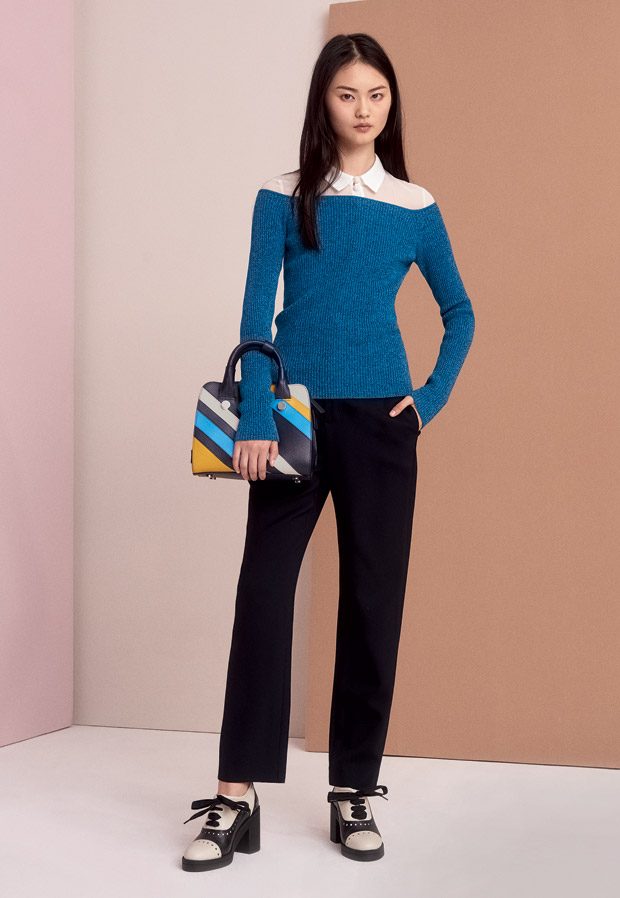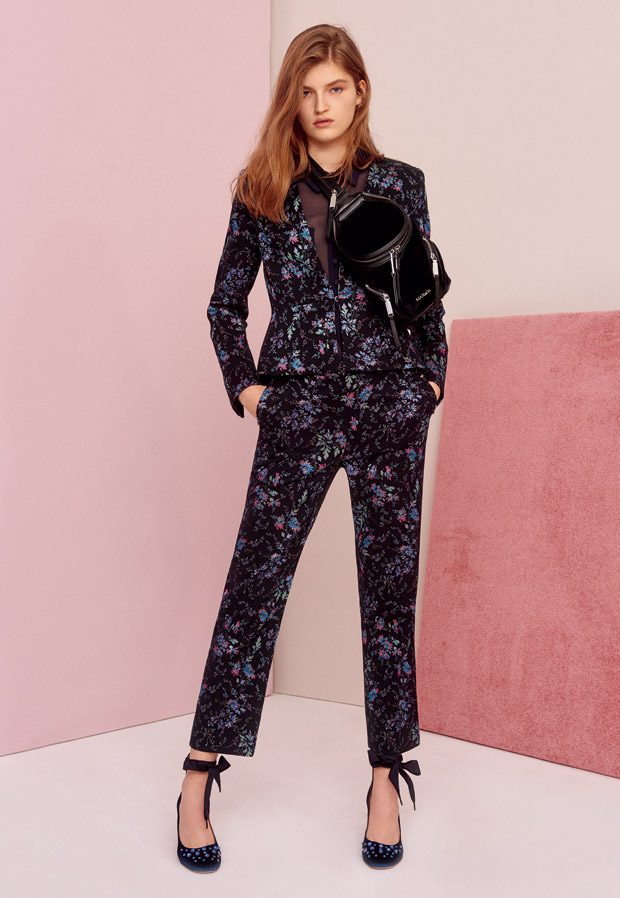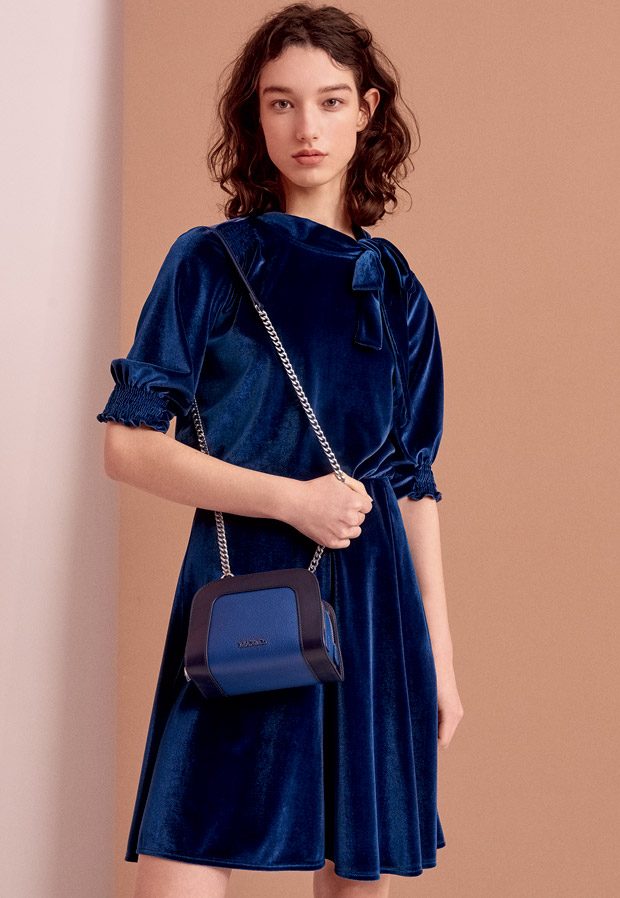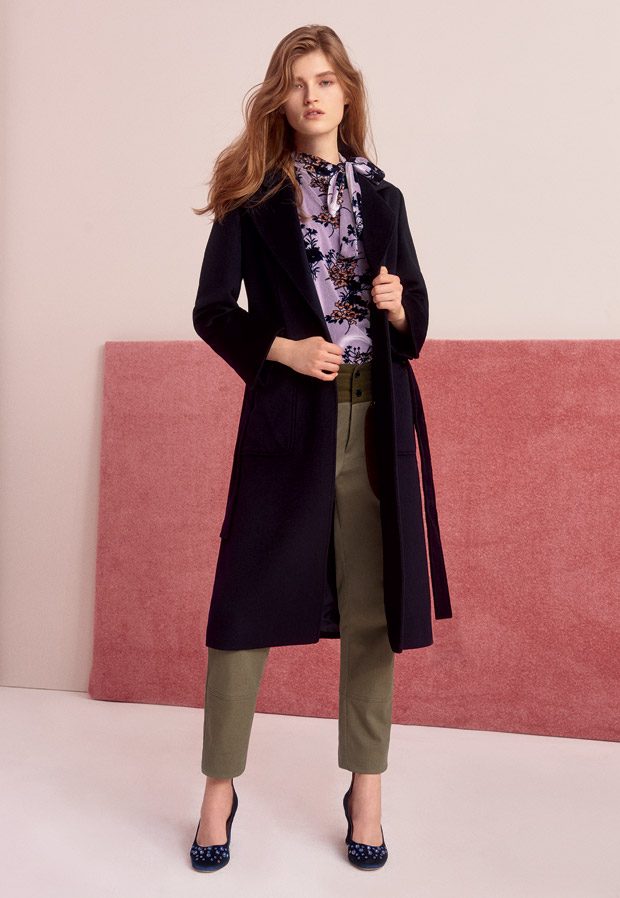 The range of colours contains of sundry bright, striking shades that stay in mind, for example carrot orange, pineapple, boysenberry, fuchsia and ocean blue. Those vivid hues are often paired with rather timeless, classy nuances, such as silver, cognac, pewter and off white. Thus, each outfit stays utterly wearable.
The material choice is a highly interesting one, as it's an extremely elegant one for everyday wear. Only finest fabrics are used, for instance mysteriously shimmering metallics, smooth satins, exquisite velvets which lifts daywear to another level we have not witnessed in any other collection before. Additionally, a few ruffles and fringing can be found in various of this collections' pieces.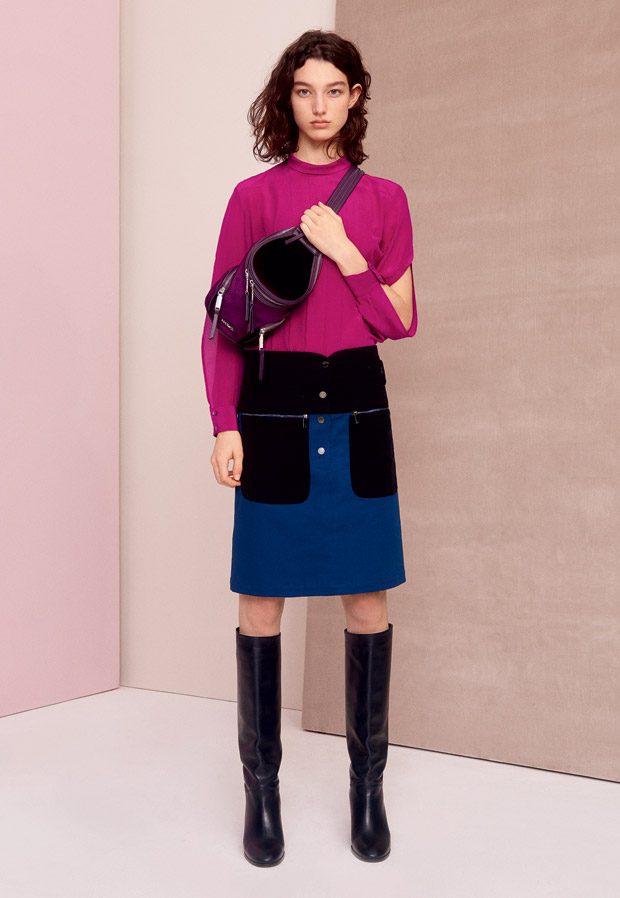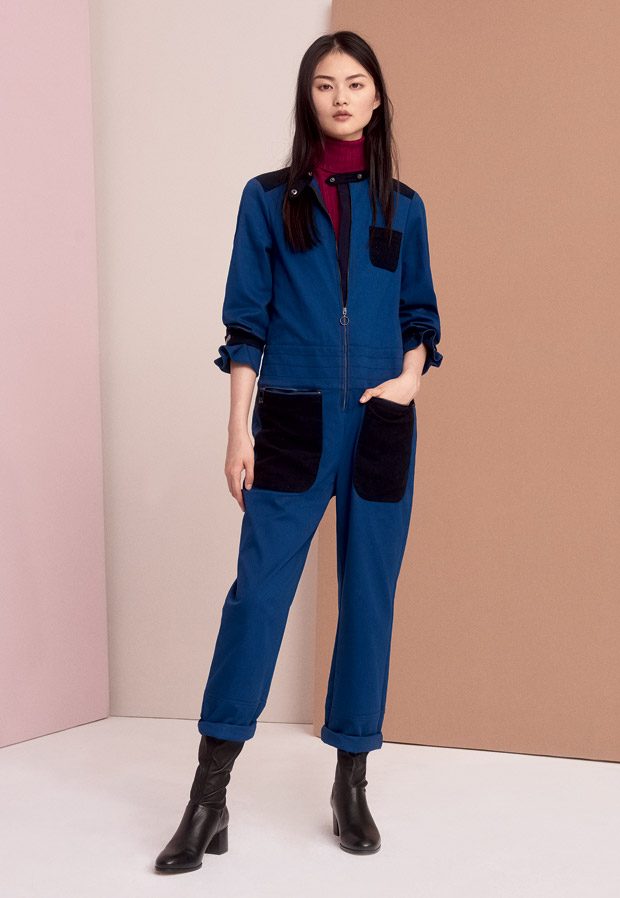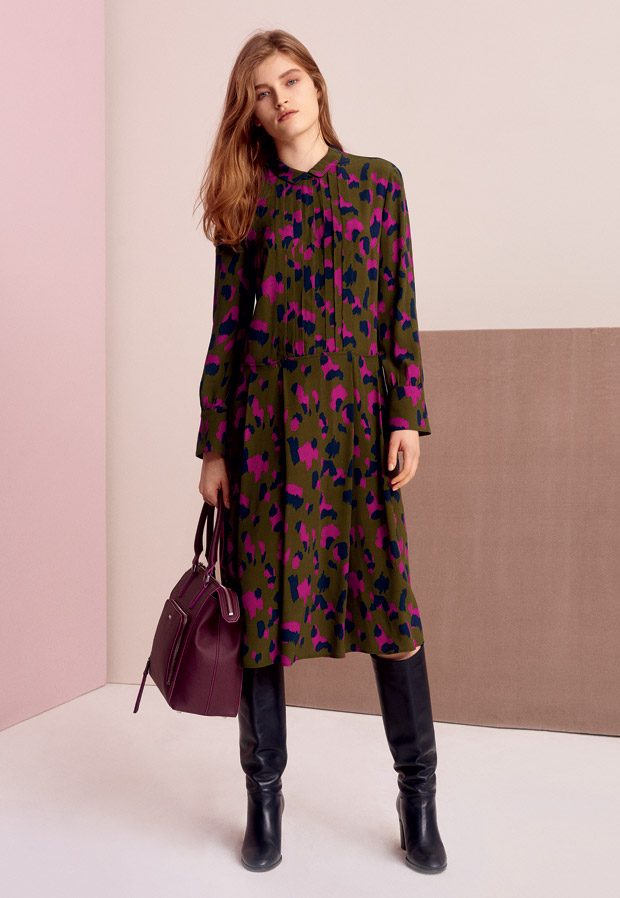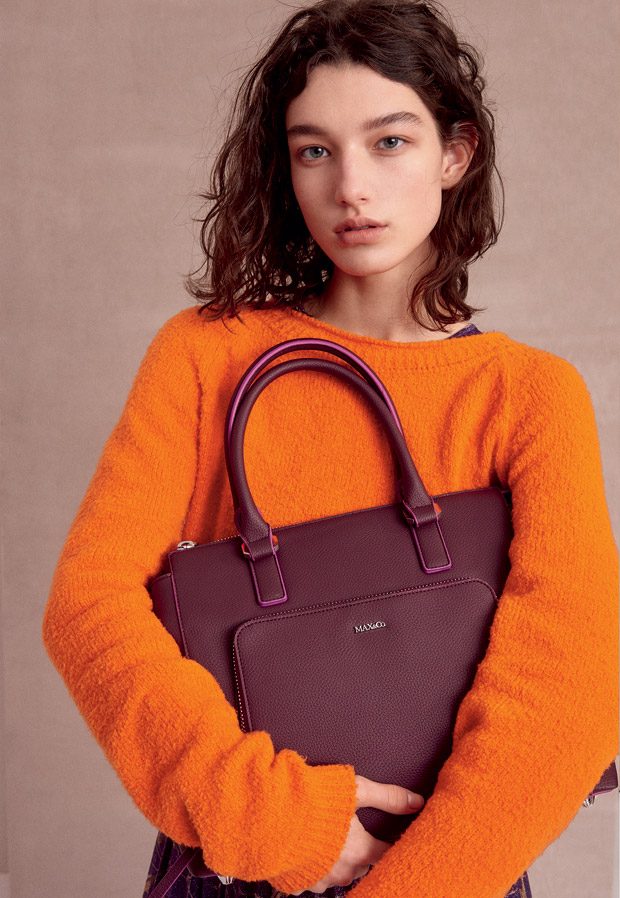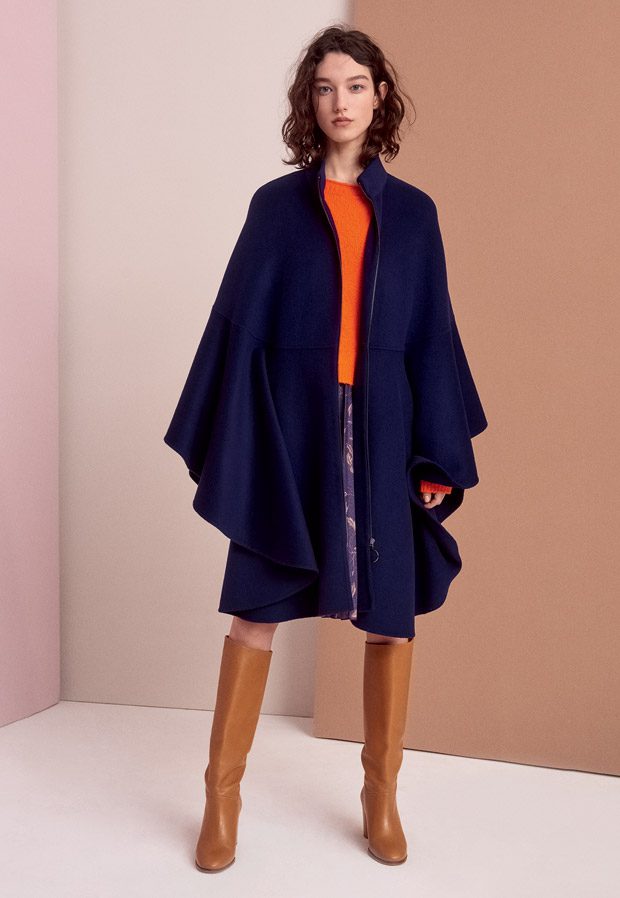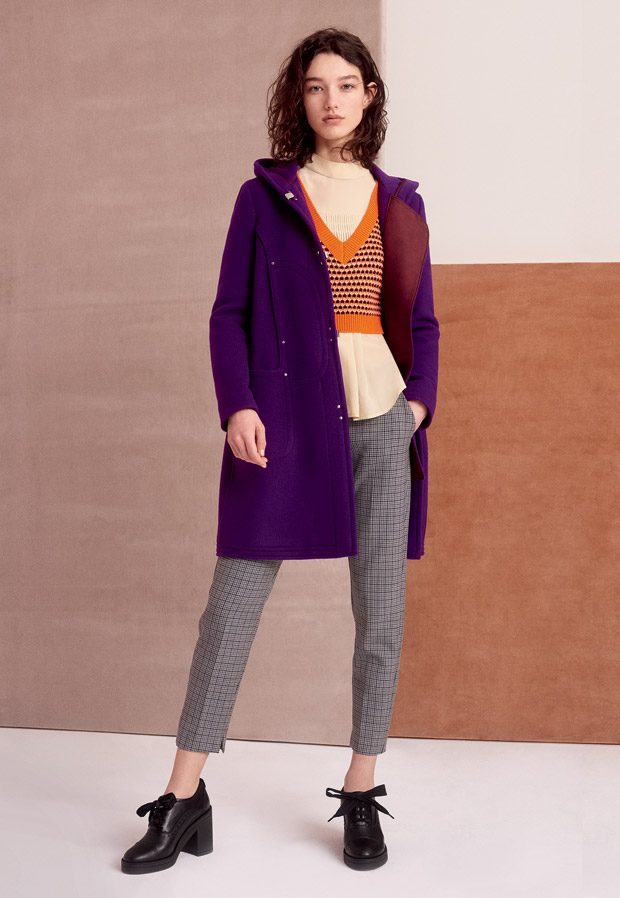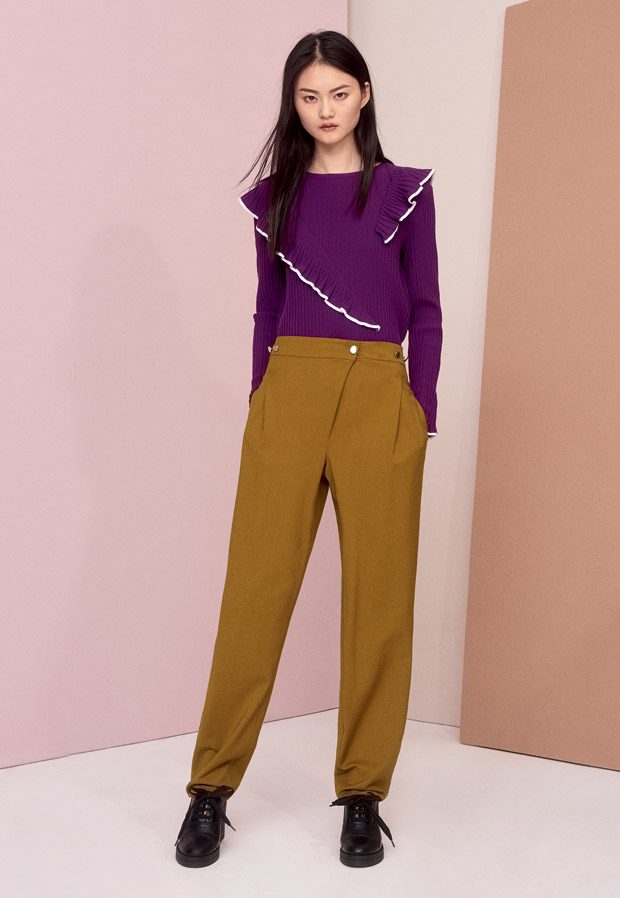 Another detail which deserves devotion are oversized patch pockets including multi- zip detailing which can be noticed on overalls, on a knee- length skirt and a striking jumpsuit. A padded khaki poncho that is paired with a pretty dress breaks the feminine approach of this look into a rather rough, effortless, very practical style. This collection vividly mixes and matches various shades of grey, they turn into sophisticated slivers and pewters for after dark. But also layering plays a central role, for example slinky trousers, knits and bustier dresses are the best worn layer over a pineapple turtleneck.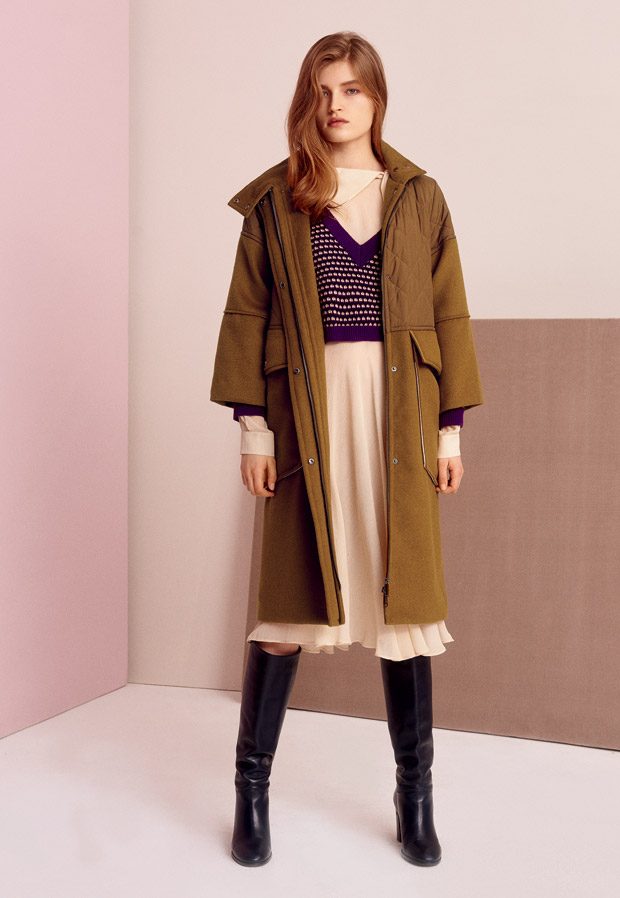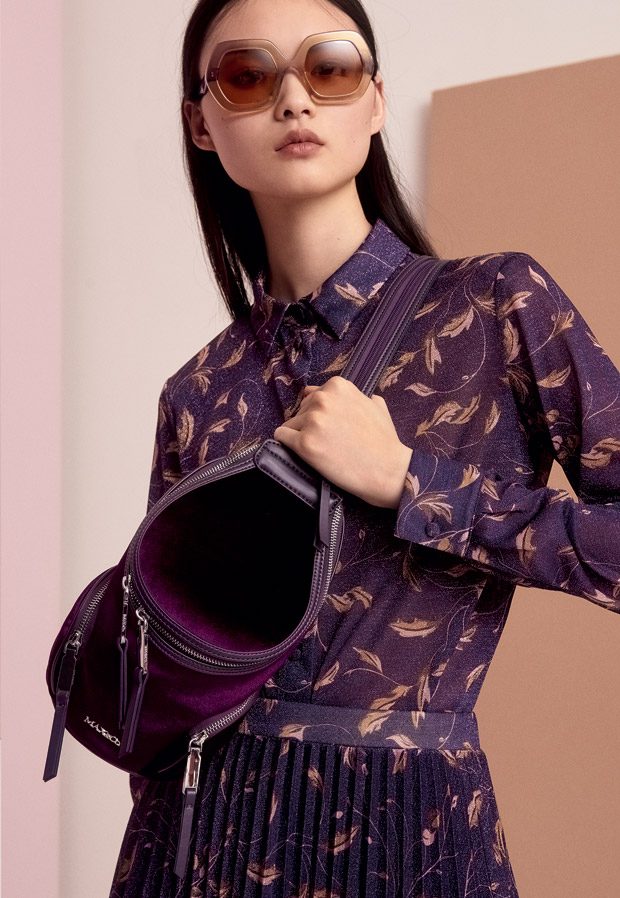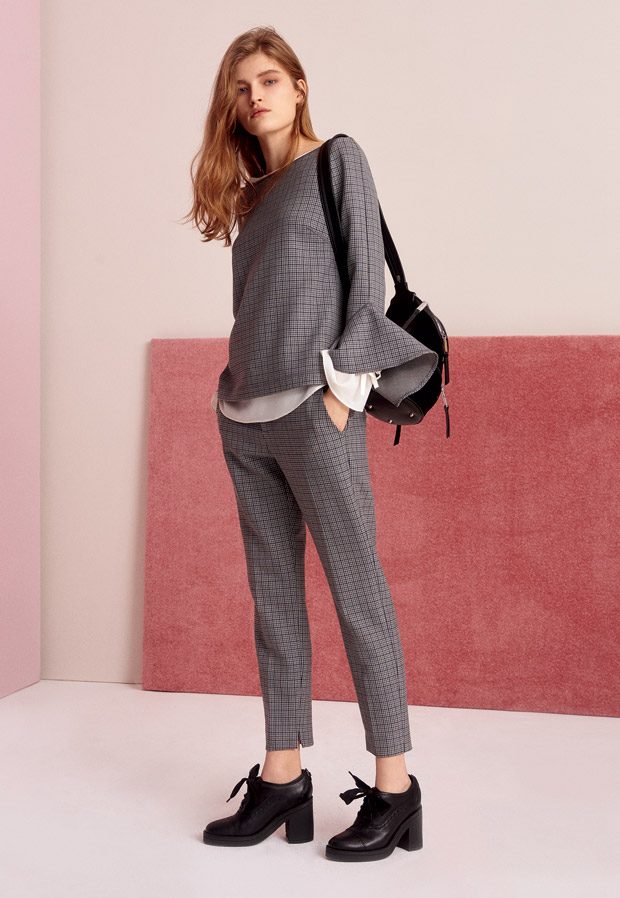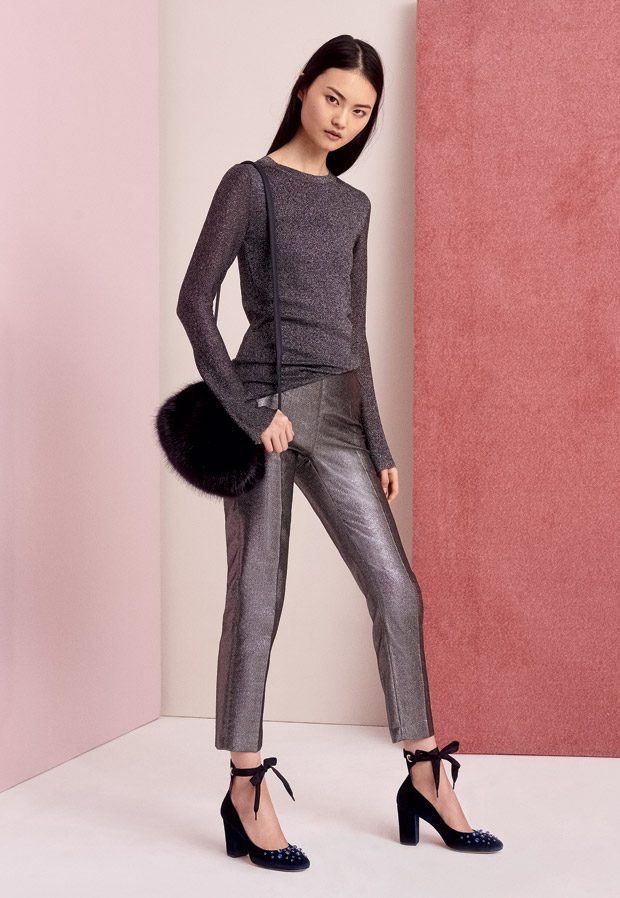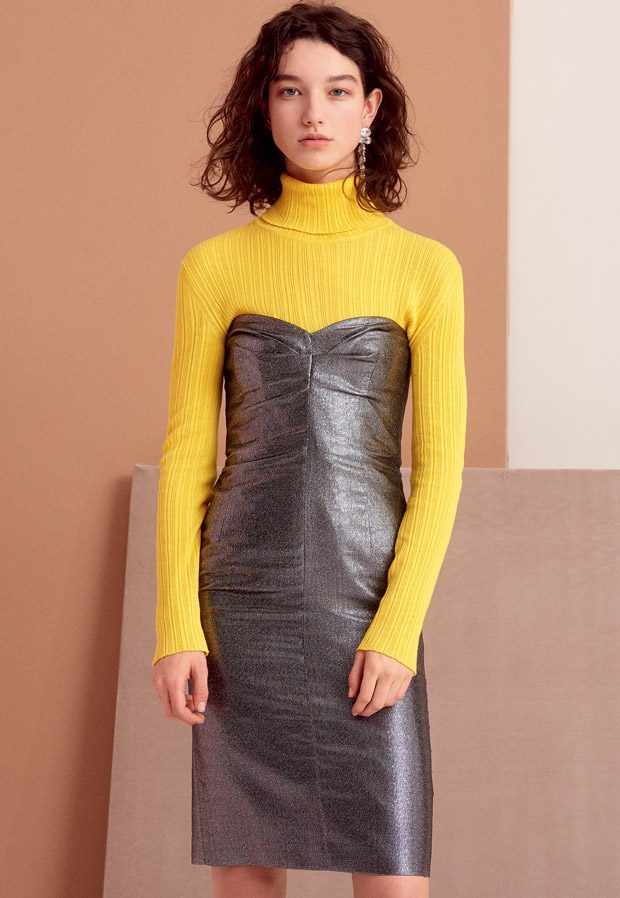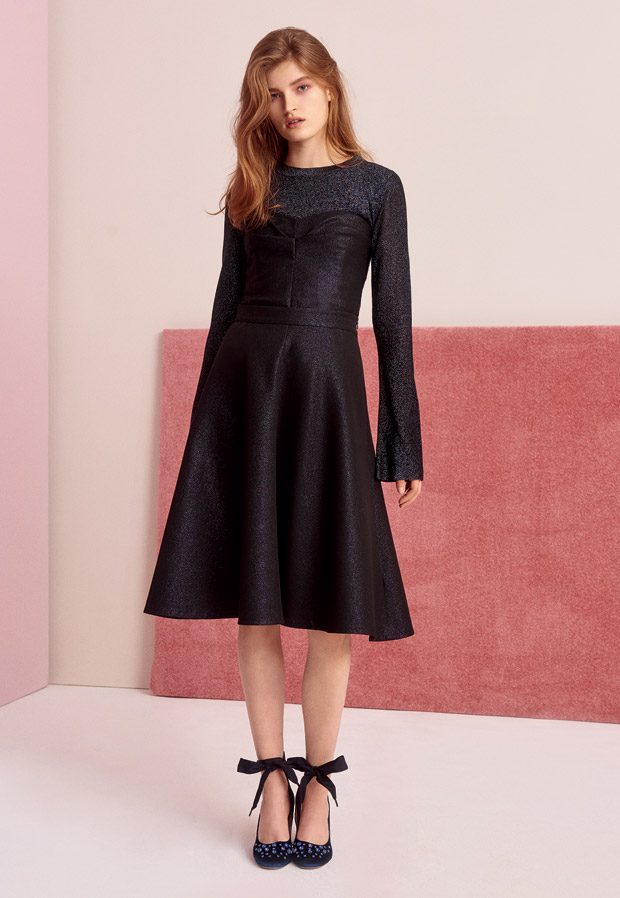 Five different coats in different lengths are shown in this collection and they are all inspired by different muses: The Rock Coat- a wool coat with cuts sharp as knifes in Prince of Wales check; The Glamour Coat- a comfortable, casul mohair design that keeps you warm on rainy autumn days; The Bohemian Coat- which can be understood as a romantic interpretation of the redingote; the Uptown Coat- a very elegant, rather preppy design; the Clever Coat- an over- sized, single- breasted coat that underlines the authority of the wearer.
The individual influences can be also found in its accessory choice, for example bags that are provided with eye- popping graphic stripes or in blue and purple colour blocking. Some bags are even made of plush which expresses pure joie de vivre. It is made for the woman that does not take herself nor her dressing too seriously. The shoe choice reminds us of the '70s, with calf- high platform boots and plateau pumps.
MAX&Co. Autumn/ Winter 2017 is a very sophisticated, colourful collection for the cosmopolitan, dynamic woman at any age that stays in mind. We will definitely keep an eye on MAX&Co. and on all upcoming collections!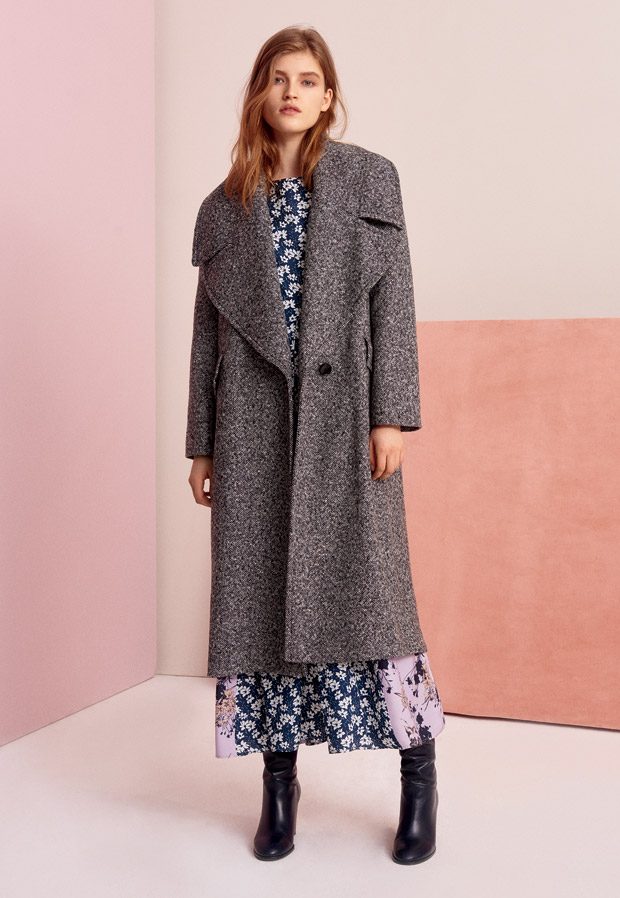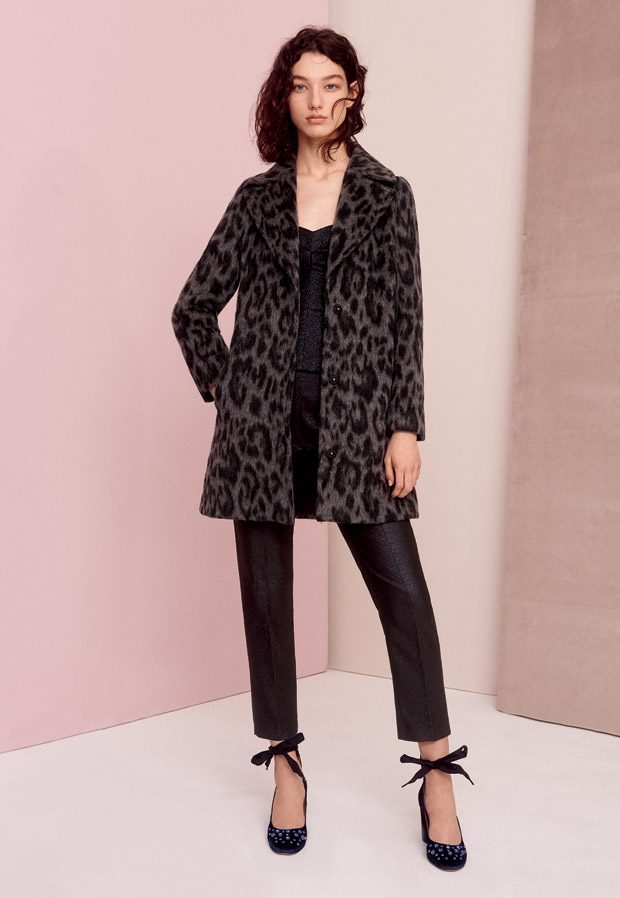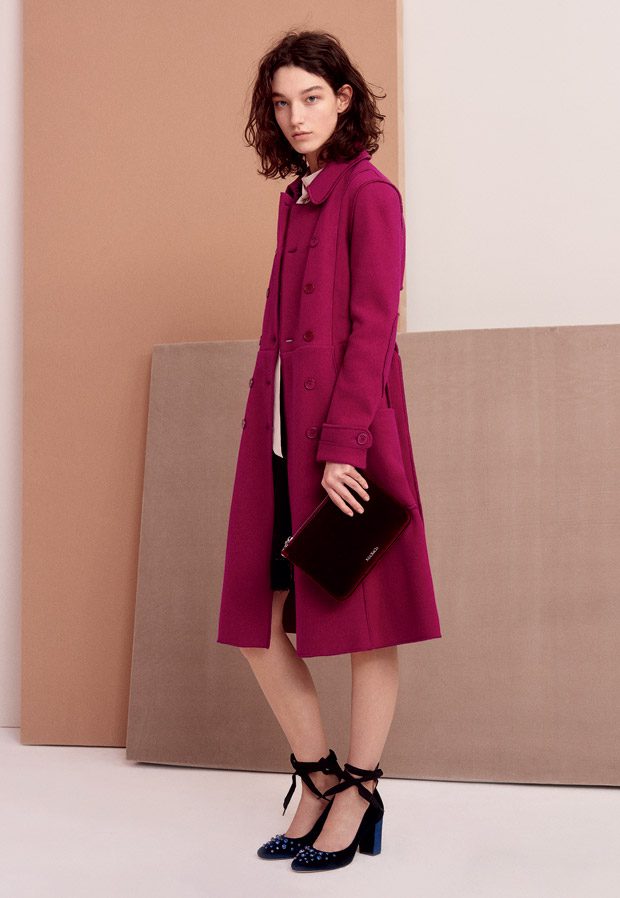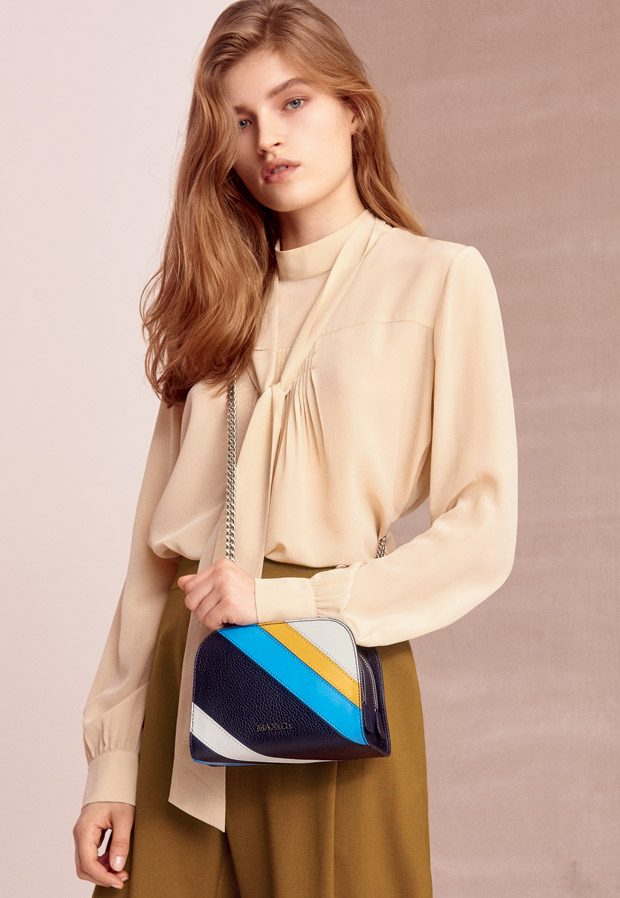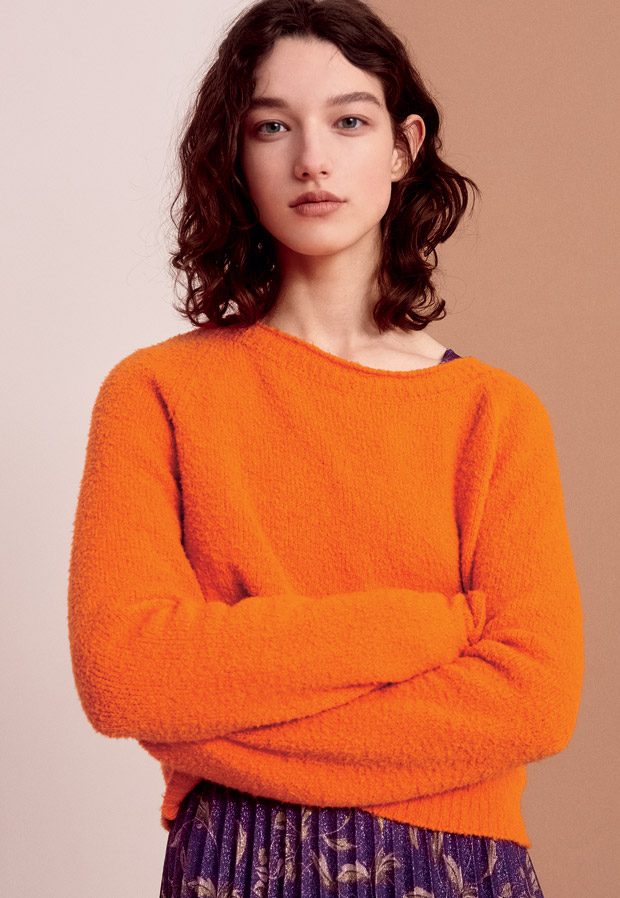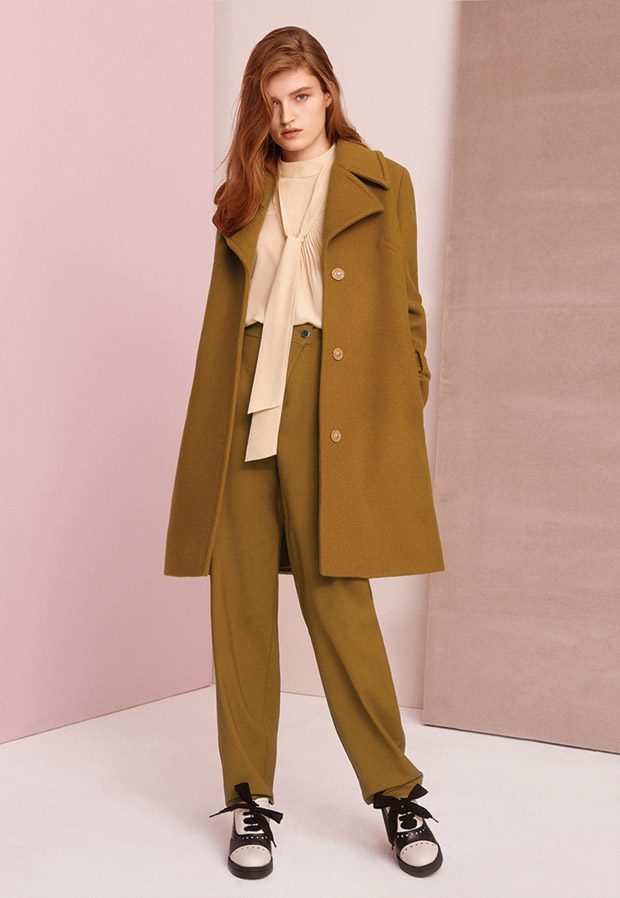 Picture Credit: MAX&Co. / LOEWS GmbH
Review by Sussan Zeck for D'SCENE Magazine