Brandon Maxwell presented Spring Summer 2018 collections during New York Fashion Week. Replacing his signature black and ivory composition with a diverse color palette, Maxwell completed his show with a seamless transition from day to night.
With a shift to daywear, Maxwell turns to stretch and double faced crepe, chiffon, leopard jacquard, cotton twill shirting, silk satin and silk knit, acid wash alligator skin as well as mohair and gazaar. Maxwell introduces his interpretation of upscale denim as well as jersey. Maxwell utilizes techniques, such as pin-tucking conveying a delicate and feminine tone. The collection tells a story from a southern perspective – custom leopard lace is covered in hand sewn pearls, grosgrain ribbon as well as monogramming and embroidery with artwork from Texan artist Jules Buck Jones, all hail symbols of classic Americana. A first, Maxwell introduces new product categories with a selection of accessories this season. Earrings by Lunch at the Ritz by Zander Elliott, belts, and a specially designed handbag – worn by six of his muses as they strut down the runway. More than ever, the Brandon Maxwell woman is determined, confident, free, and unconventional. Above all, she is happy and free. – from Brandon Maxwell
Scroll down to discover all the looks: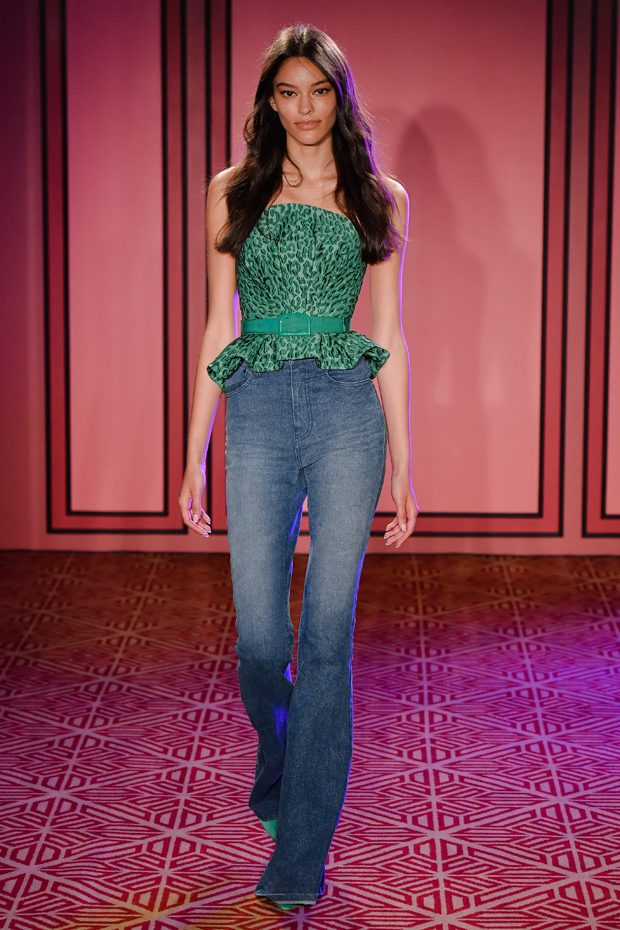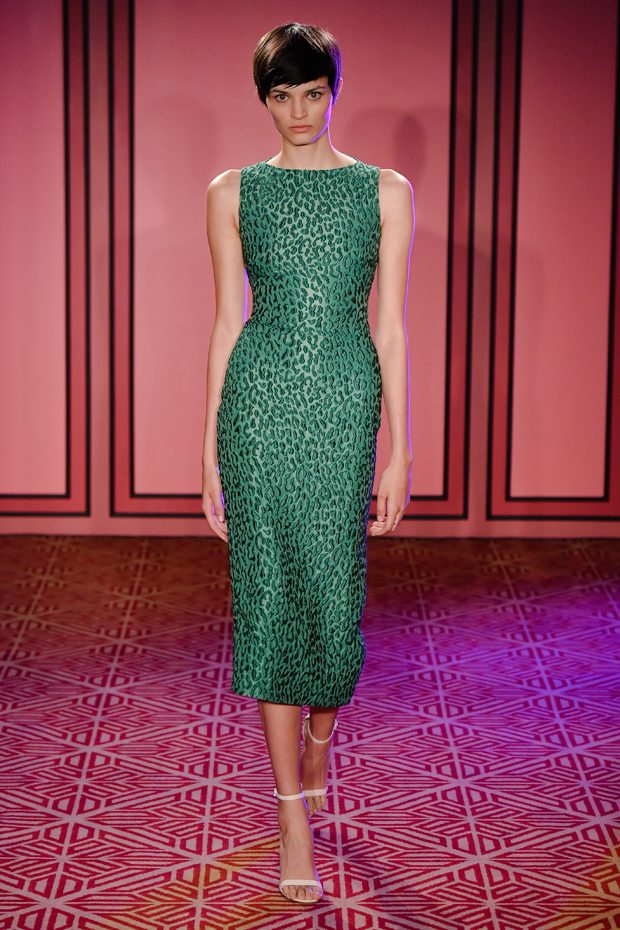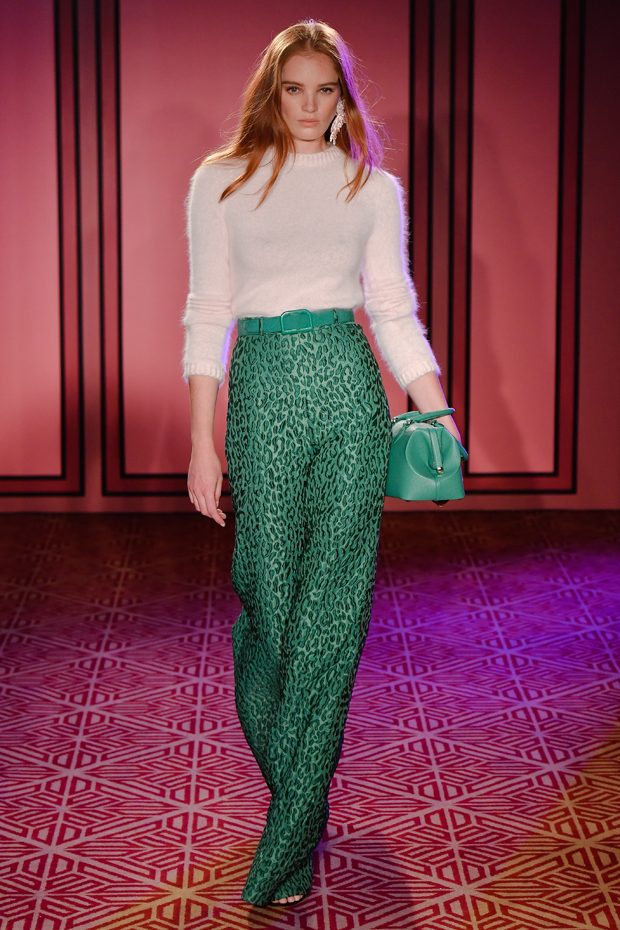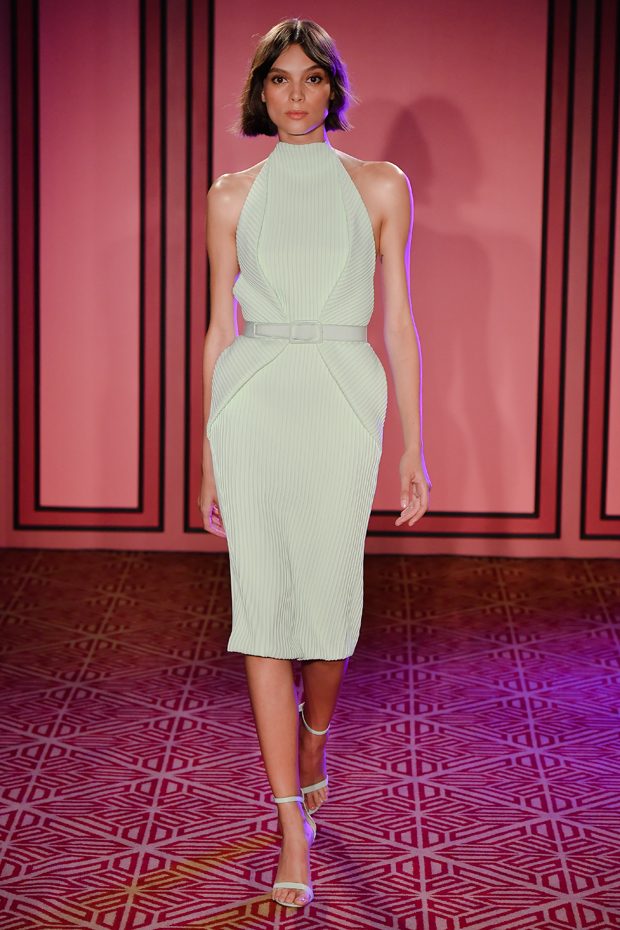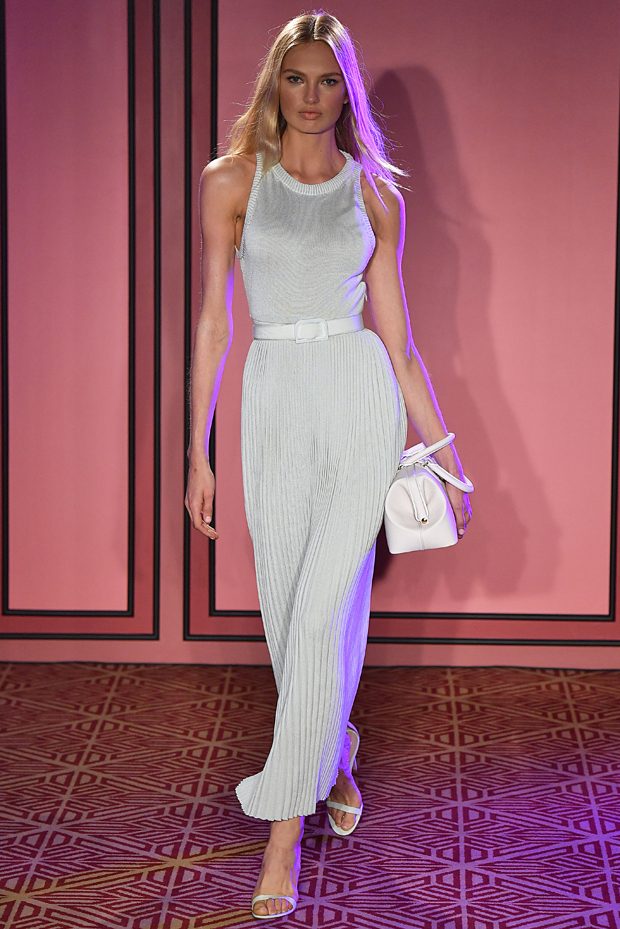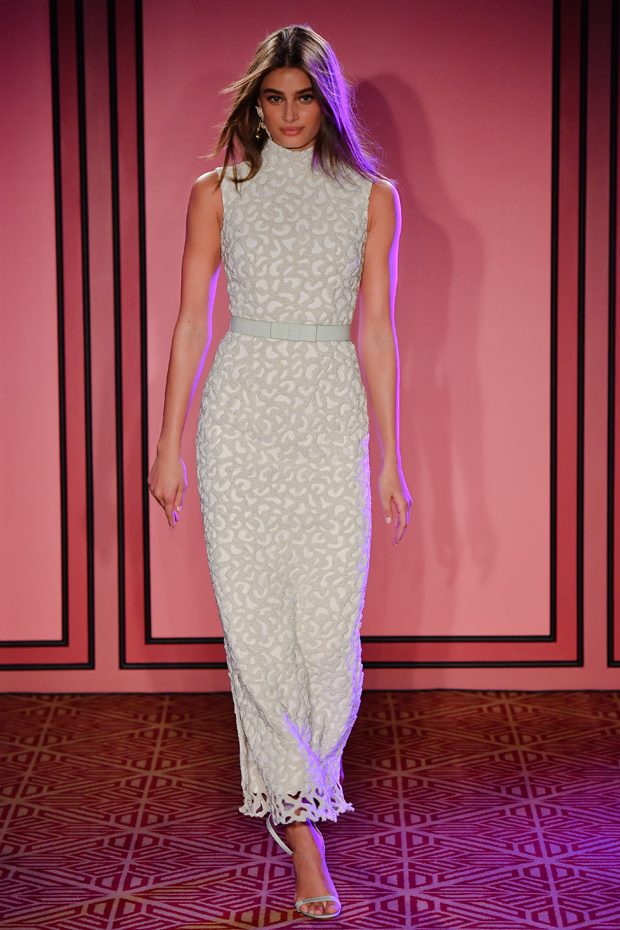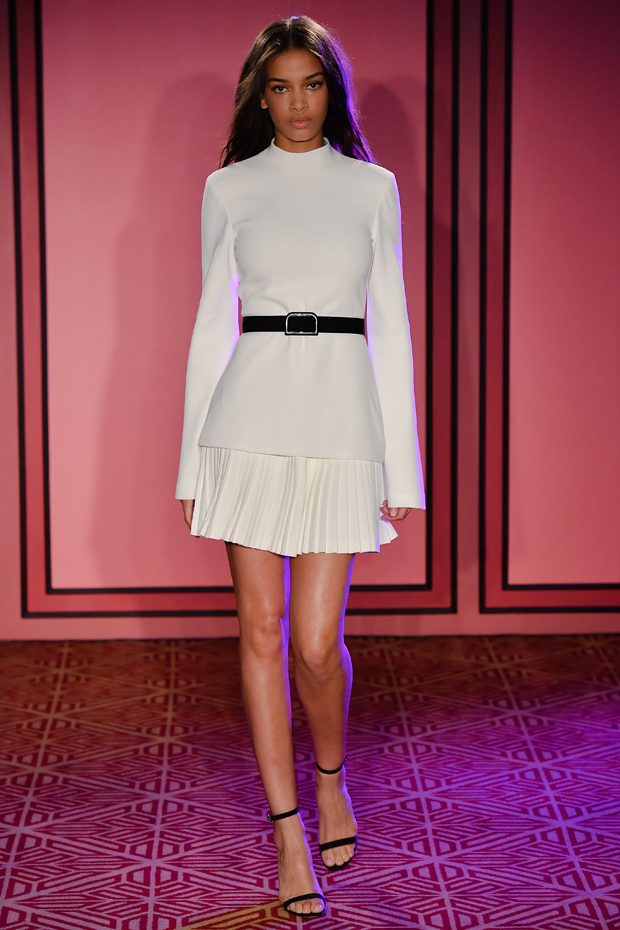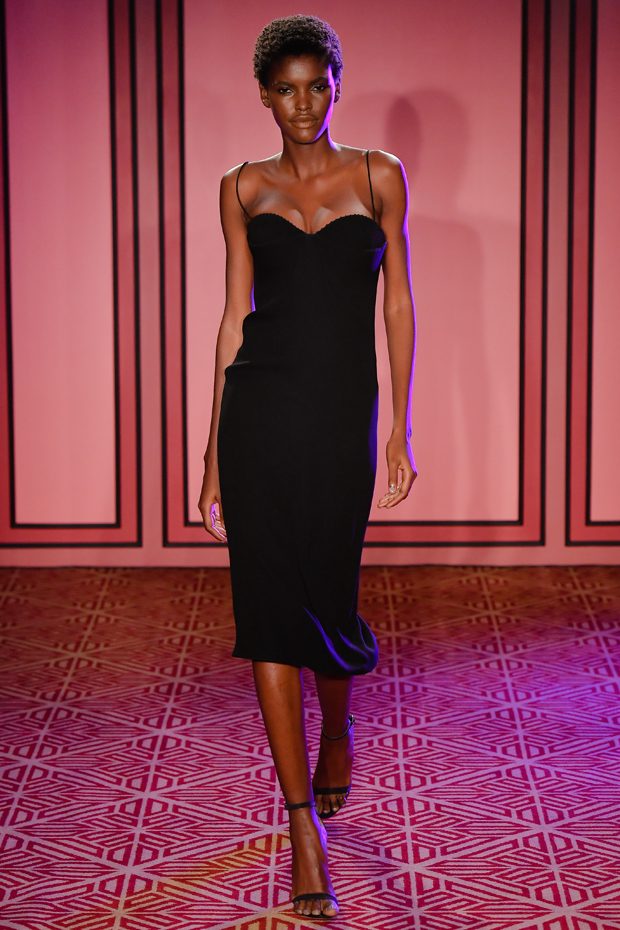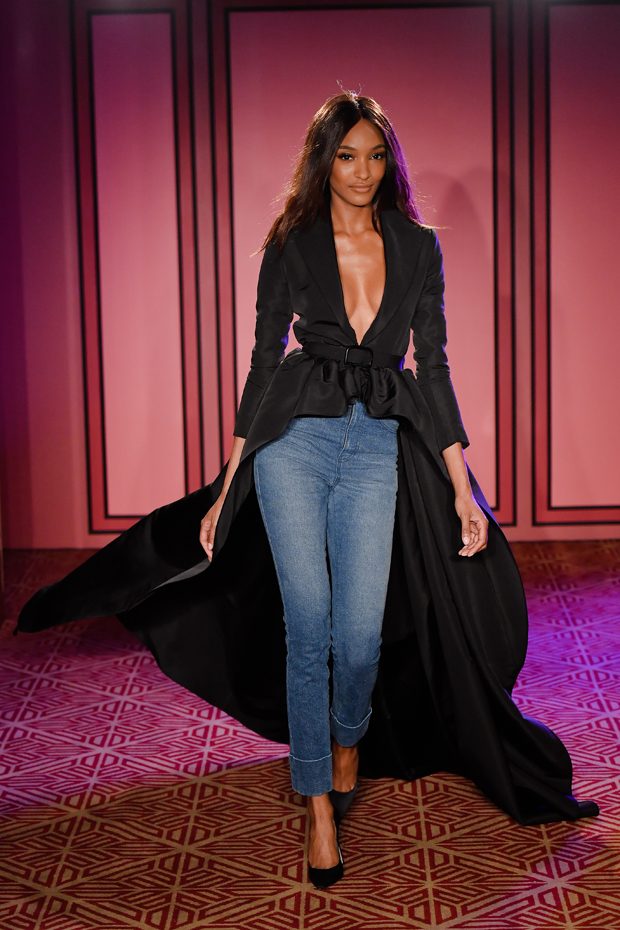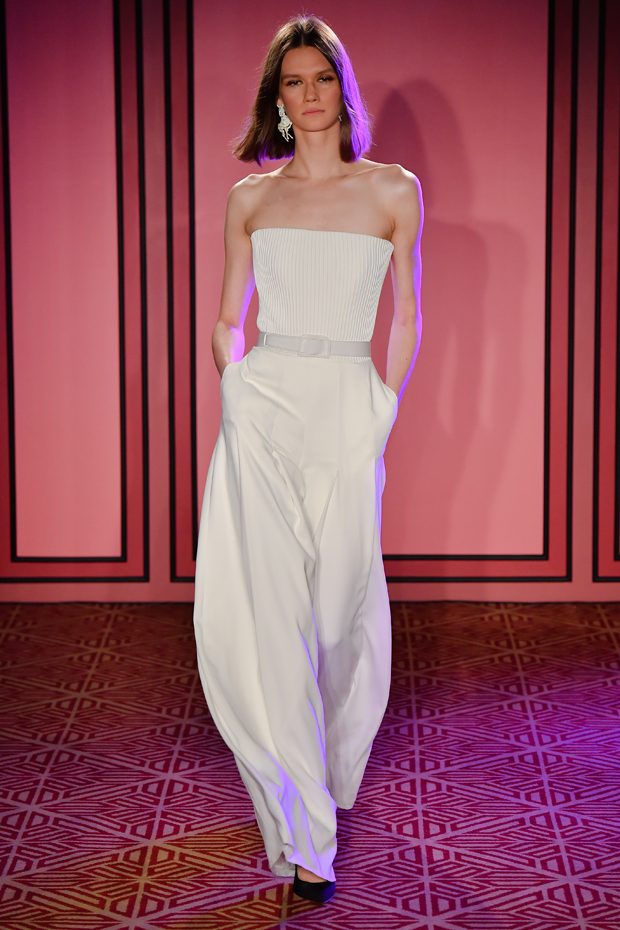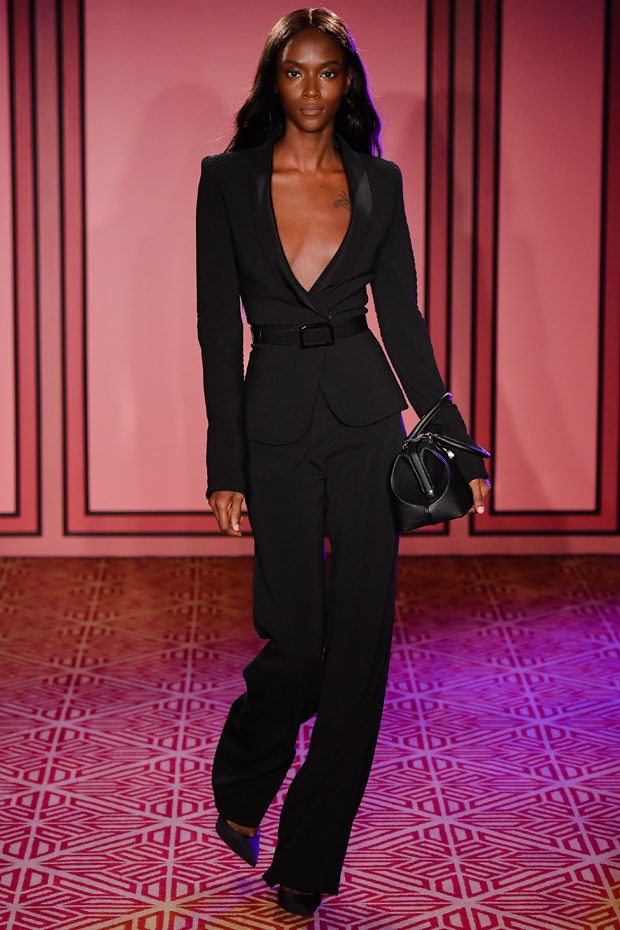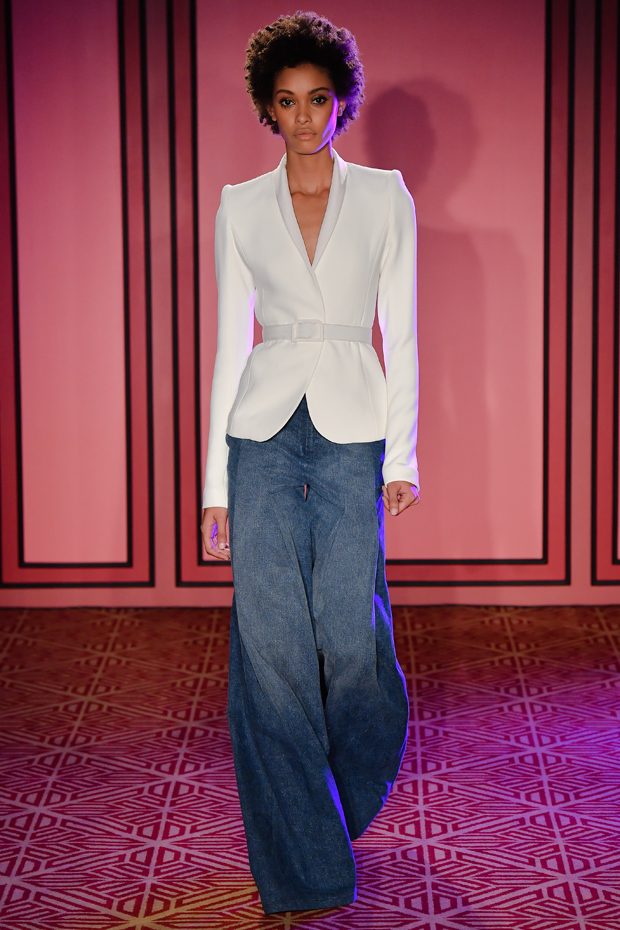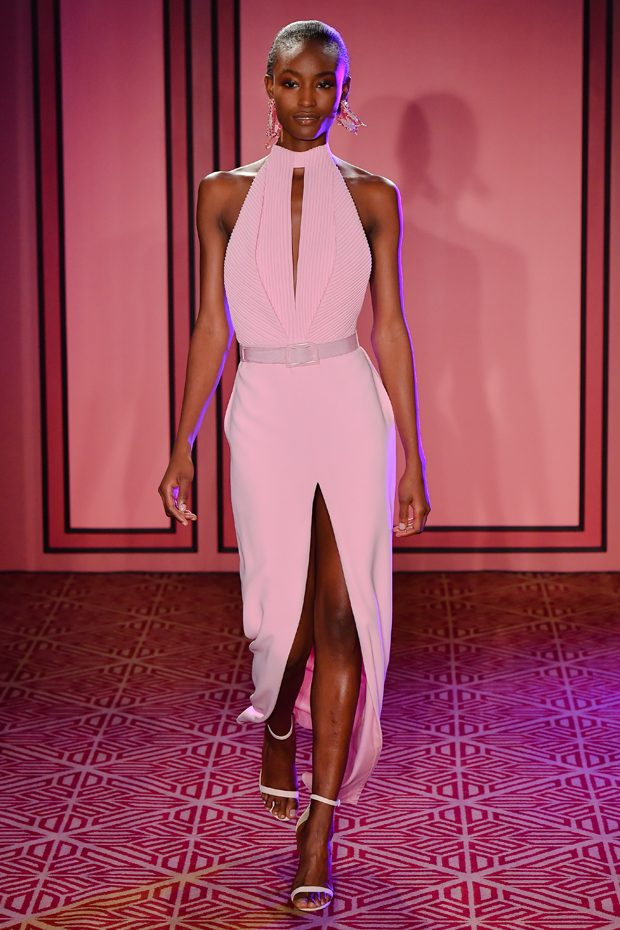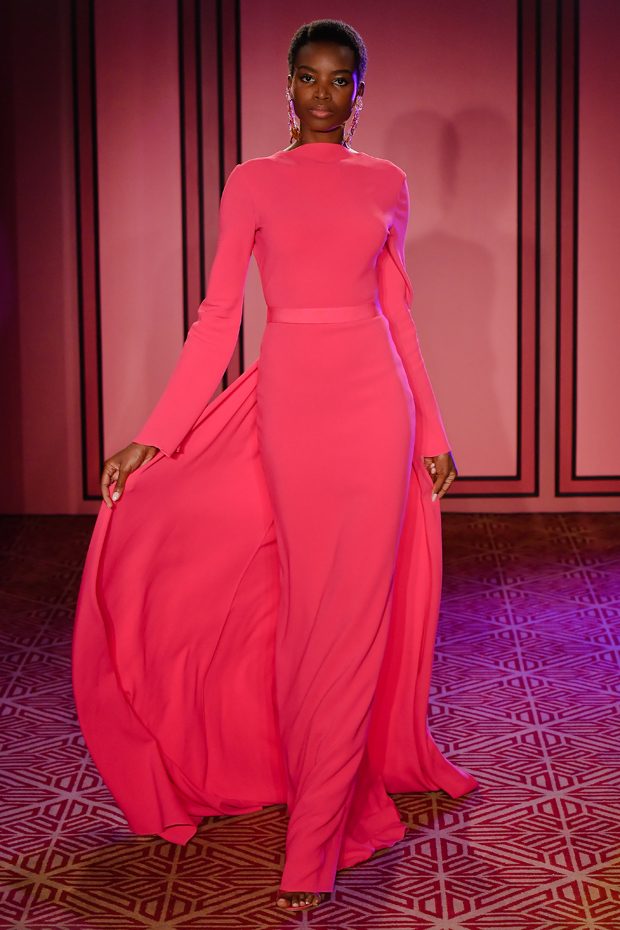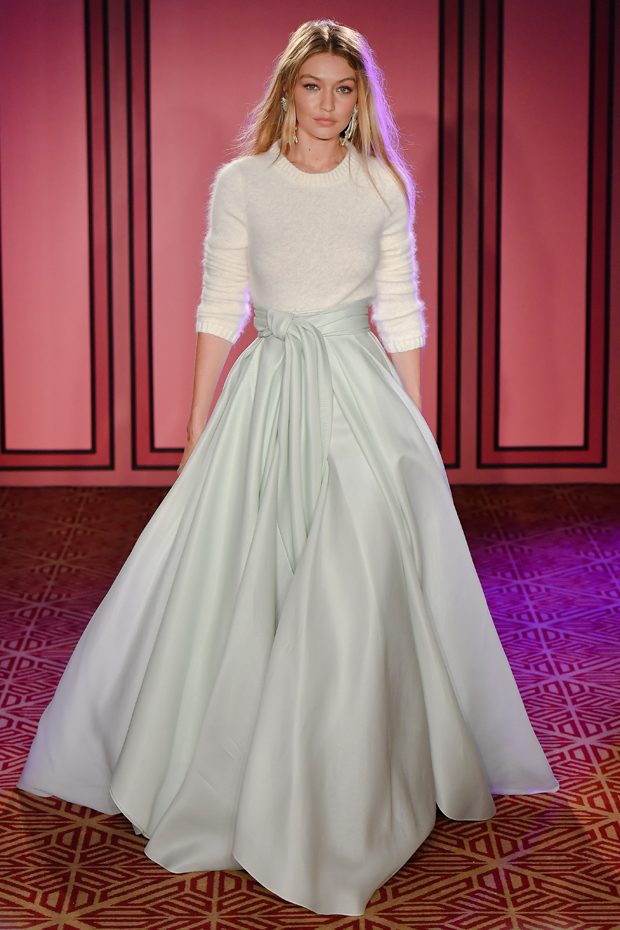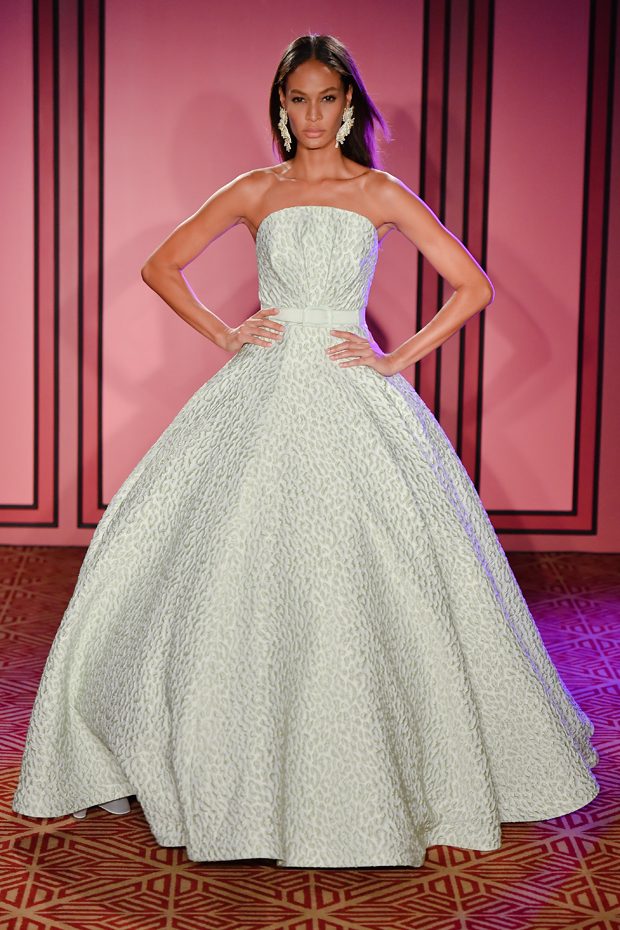 All Images Courtesy of Brandon Maxwell
We love hearing from you, connect with us on Twitter, Instagram and Facebook.