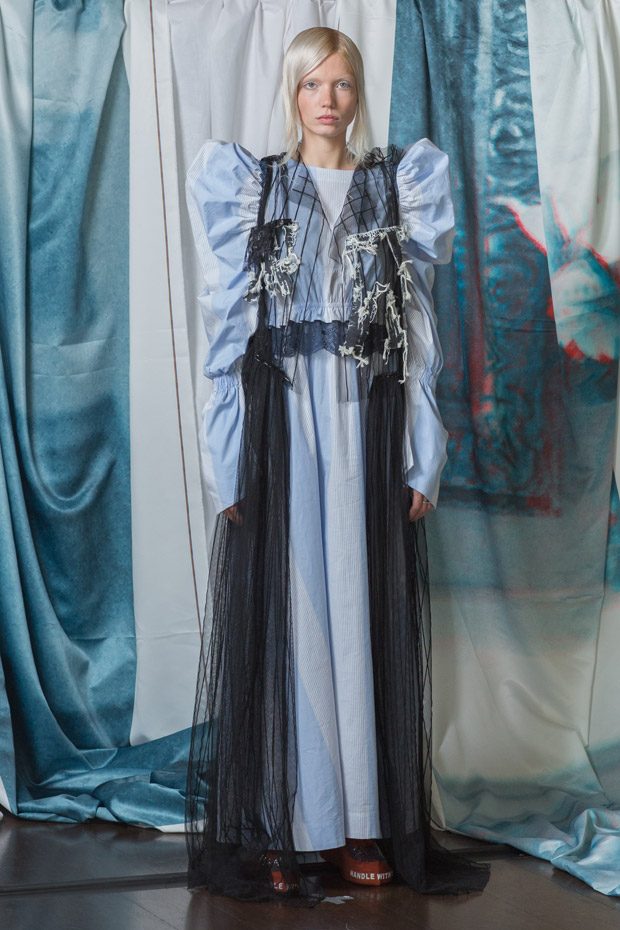 Fashion designer Haizhen Wang presented HAIZHENWANG's Spring Summer 2018 womenswear collection, inspired by an idea of the 'human mistake', on Friday September 15th, during the ongoing London Fashion Week.
"Repurposing the same denim jacquard fabrics from SS17 – something of a signature for HAIZHENWANG – with lace pleats and layered proportions to cater to a woman that pushes the envelope of contemporary style. What's more, a fusion of the two takes denim from workwear essential to feminine guile with an unusual but by no means jarring combination.
The designer has continued to work with Swarovski this season – specifically the Collective APAC. Crystals feature in particular pieces, appearing almost print-like with unordered sewing thread.
Plus, another collaboration with Nike has resulted in recustomised sneakers with a HAIZHENWANG shell. Colourful crystals are then applied to these covers to mimic Nike's iconic logo. Other accessories include fencing masks – again with crystal detailing – with matching gloves and underwear worn as outerwear."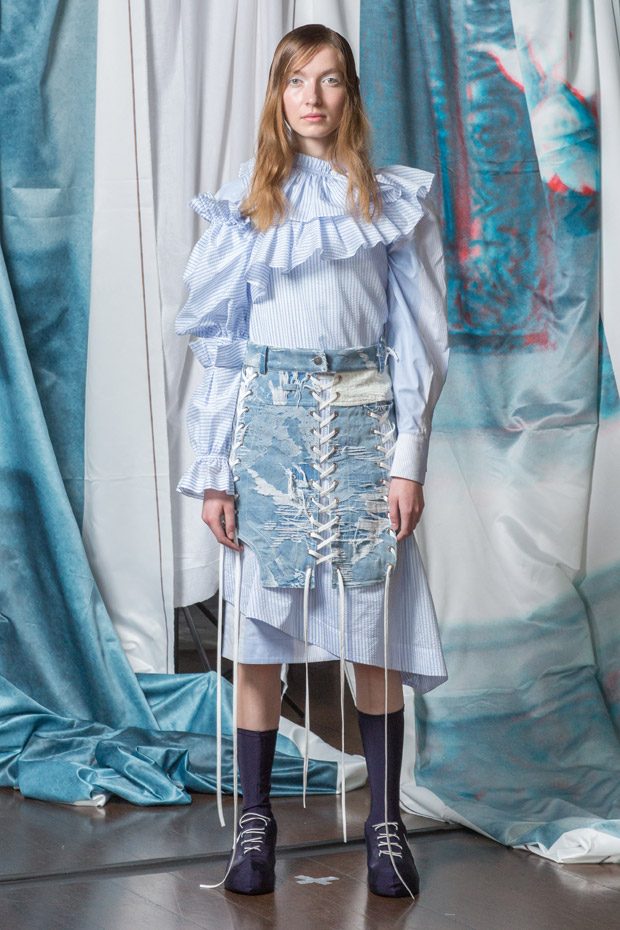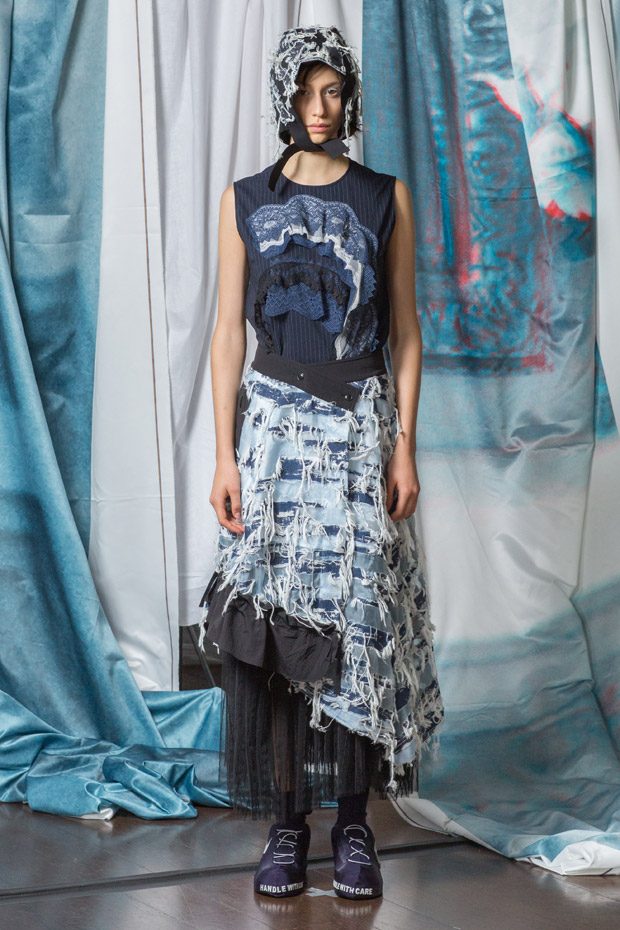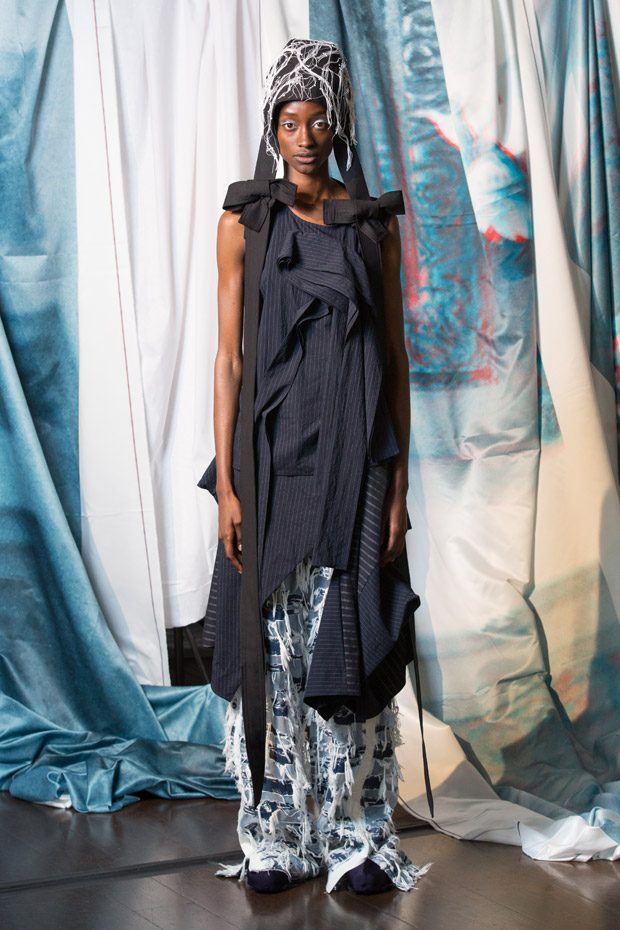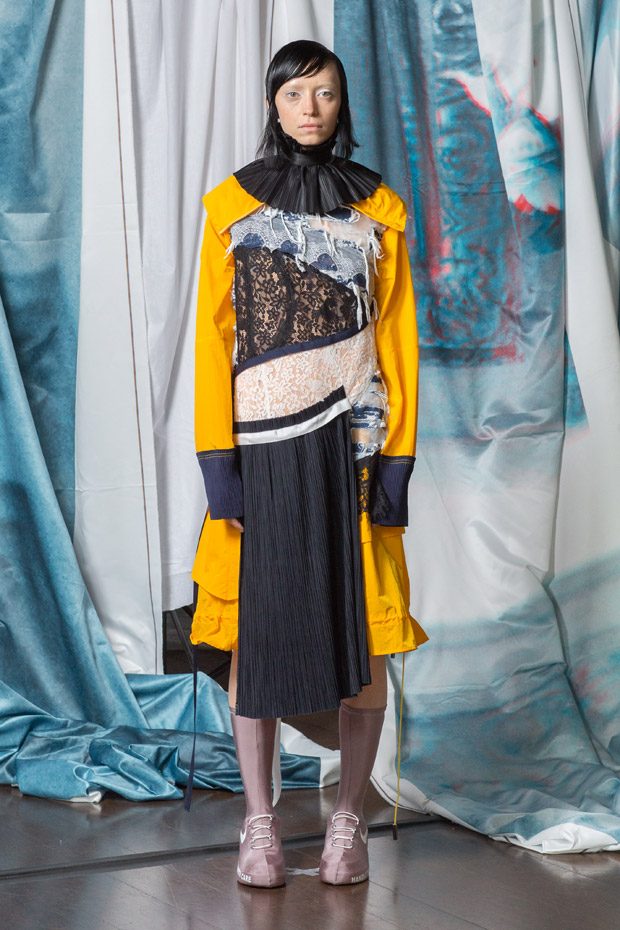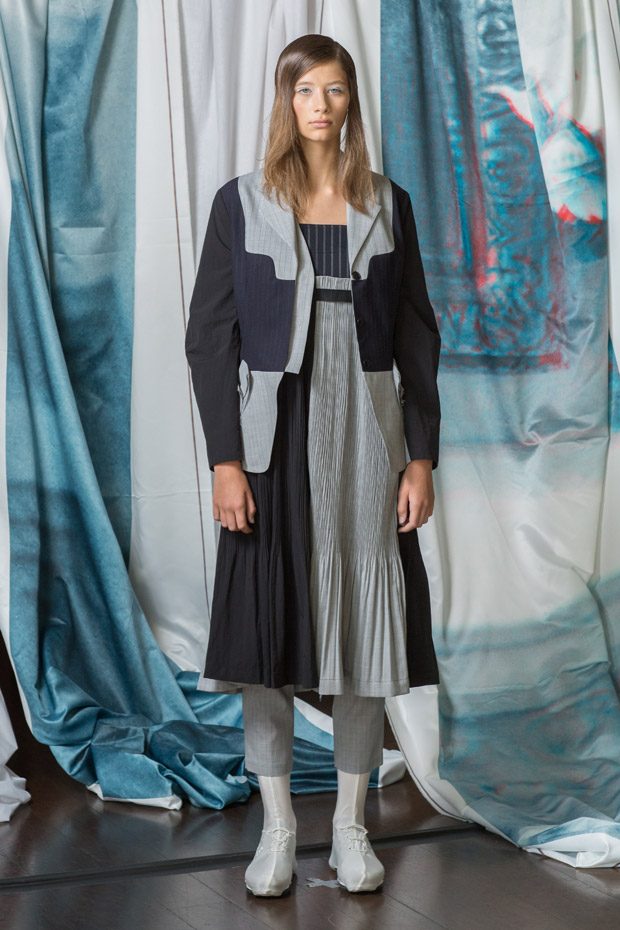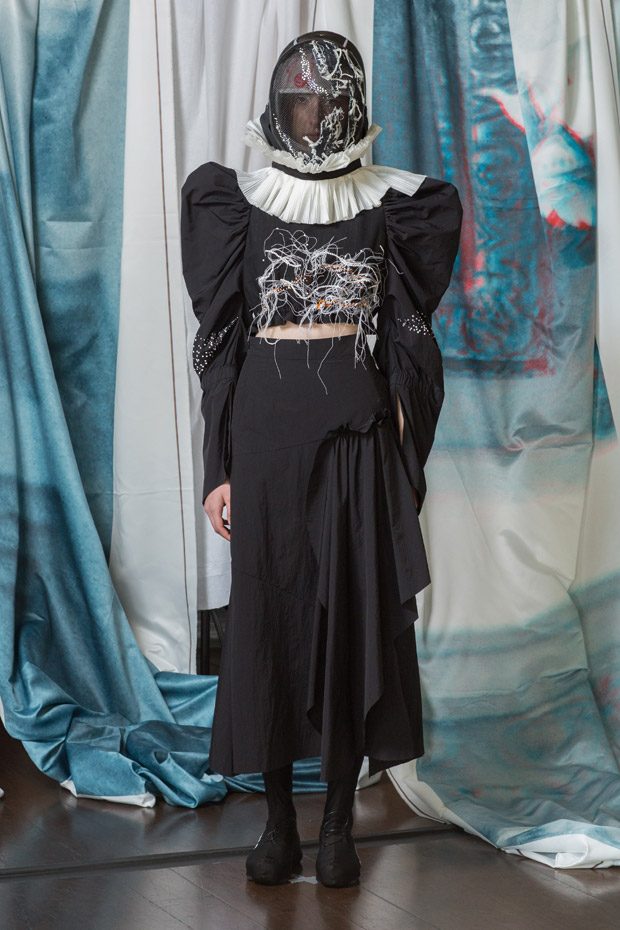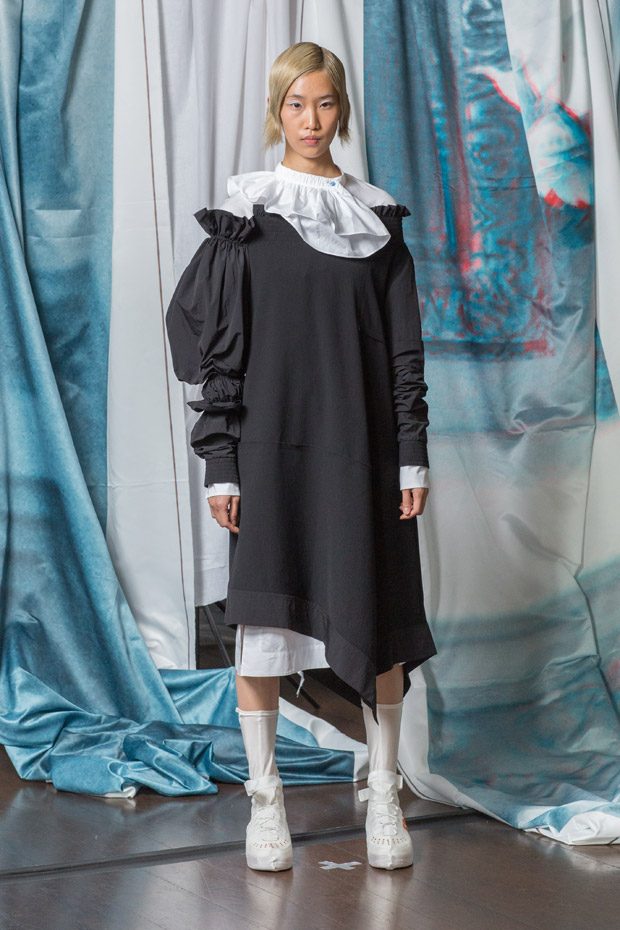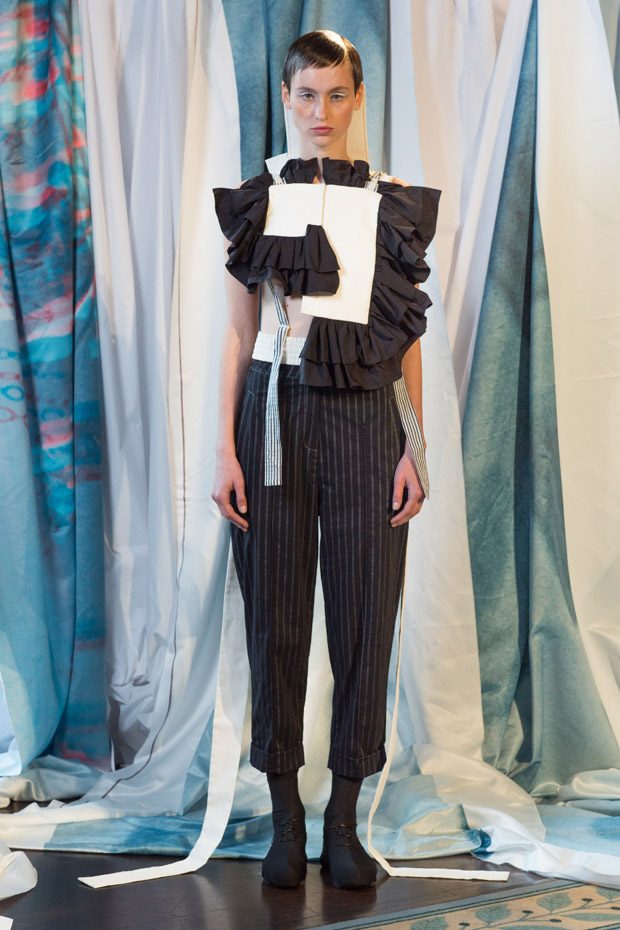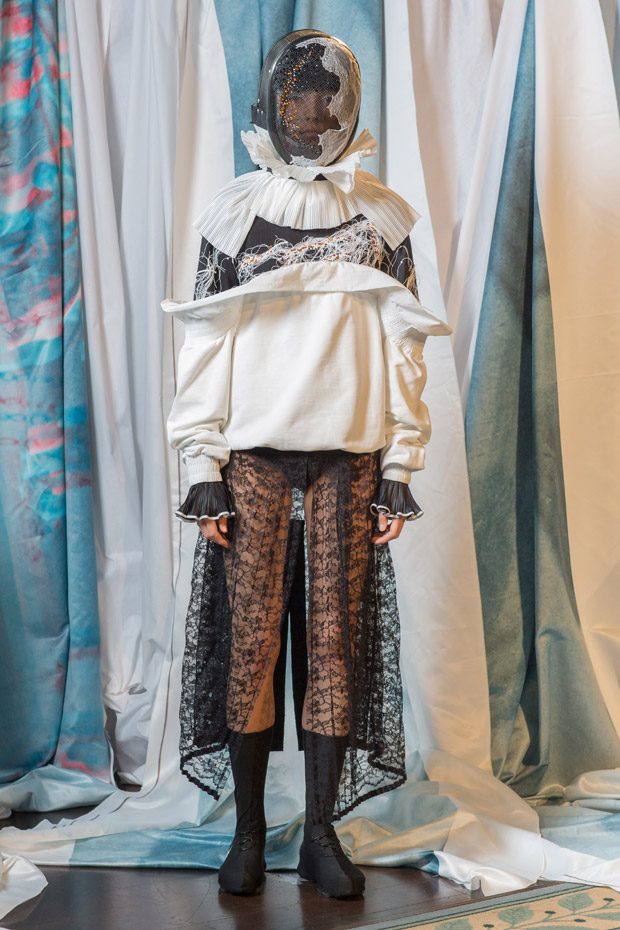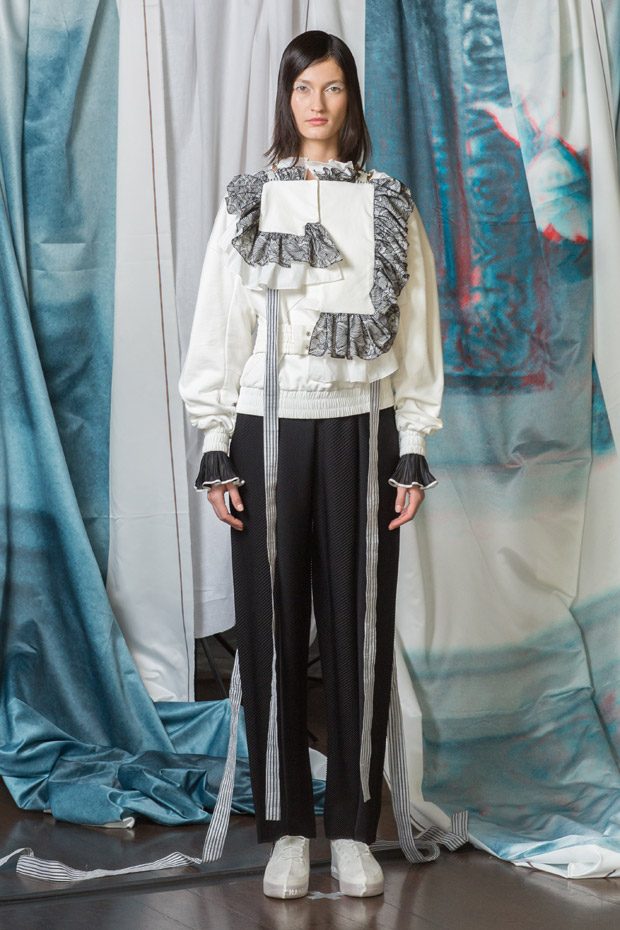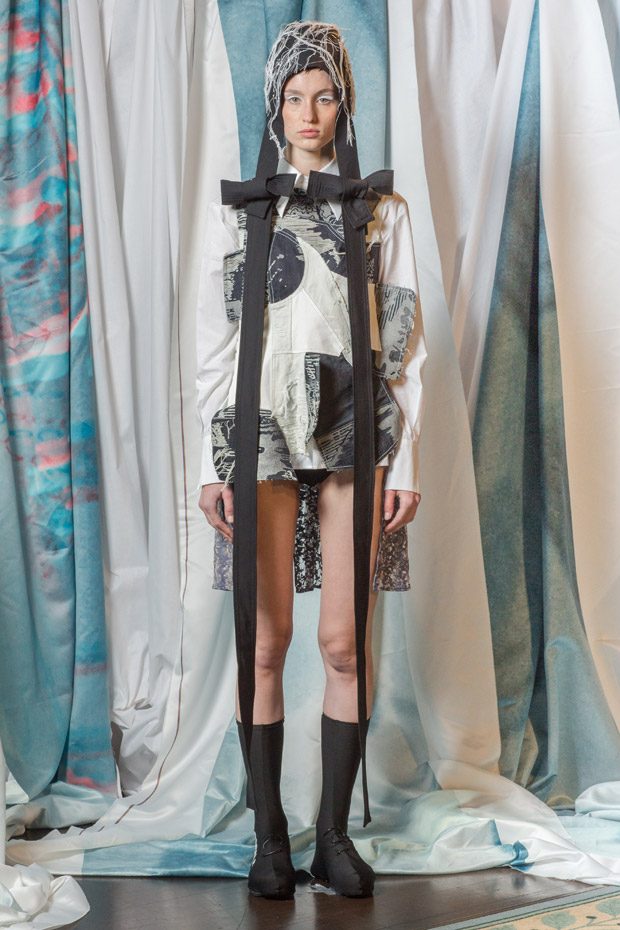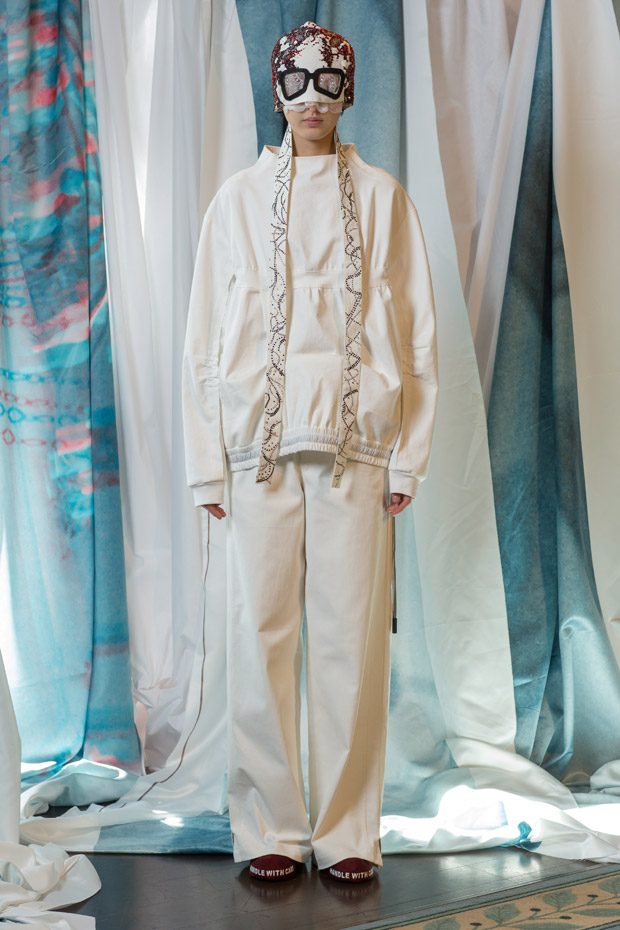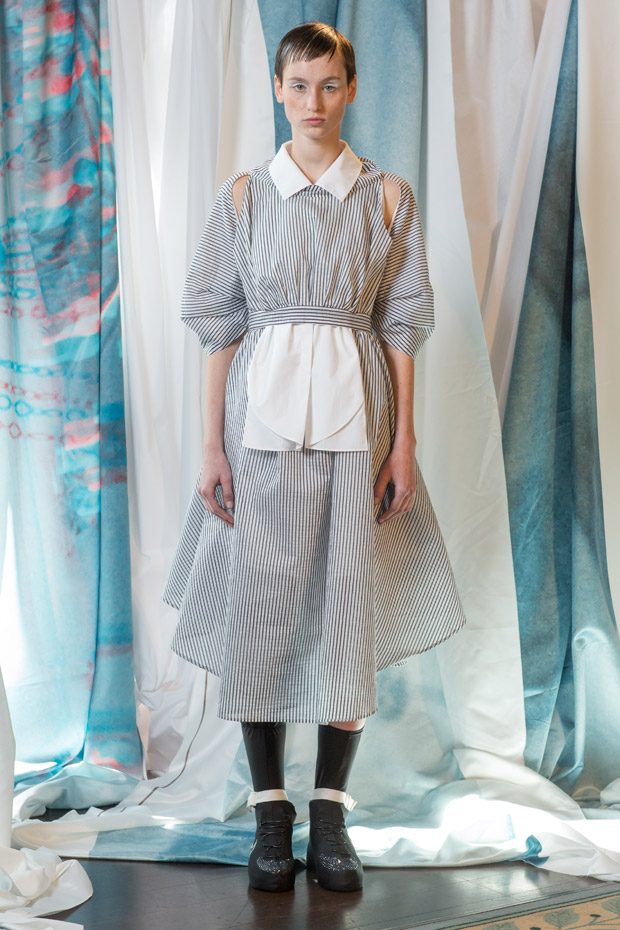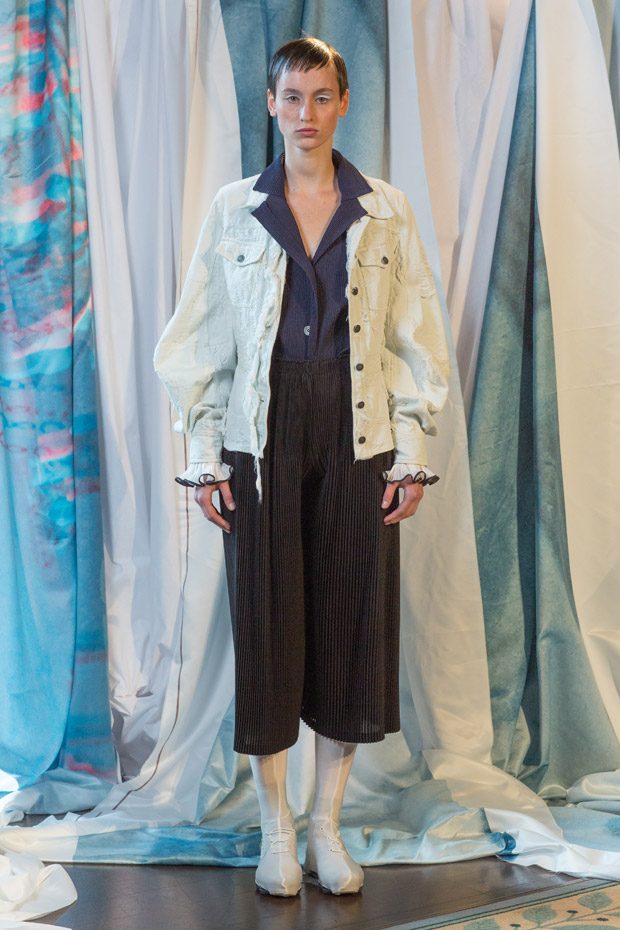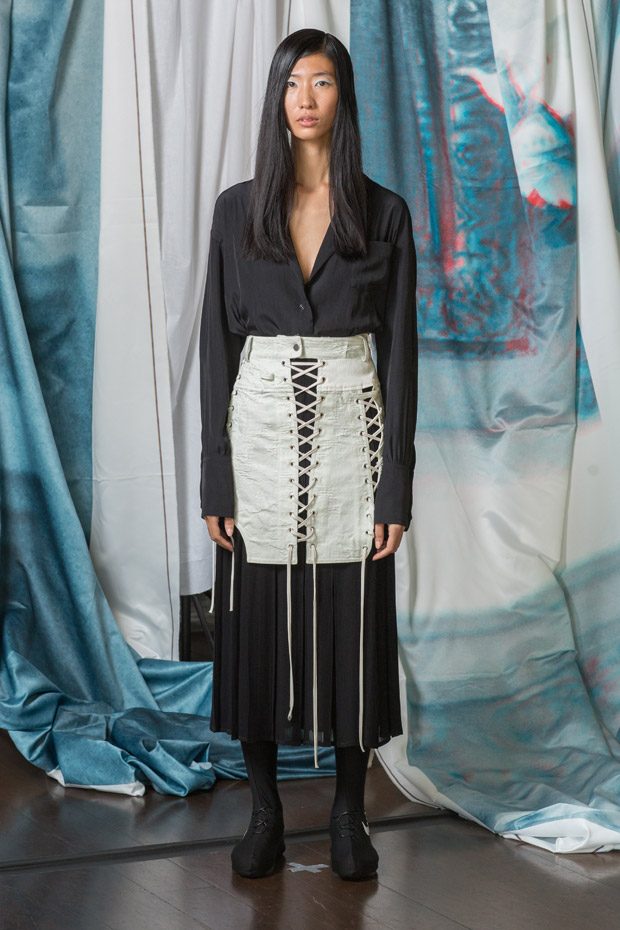 All images courtesy of Spring London.
We love hearing from you, connect with us on Twitter, Instagram and Facebook