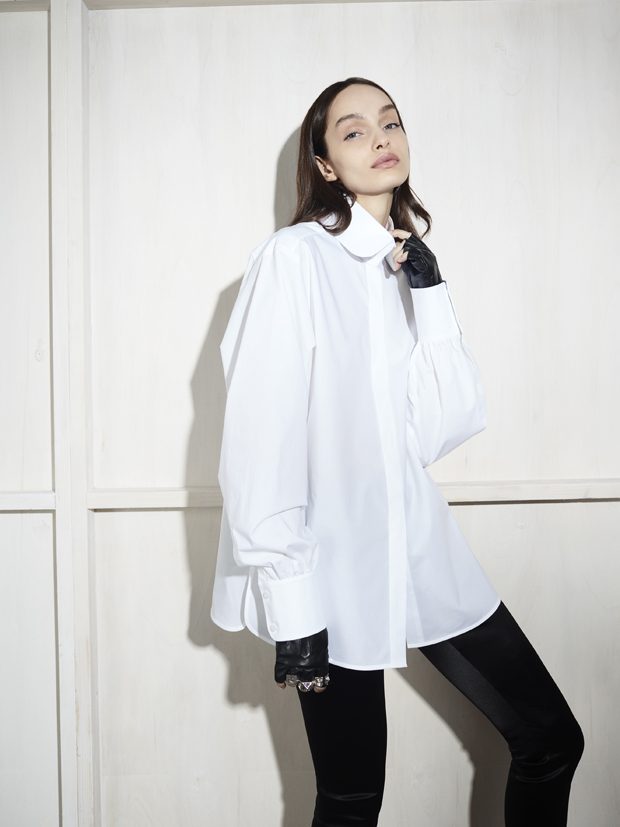 Karl Lagerfeld introduces "Limited Edition Styles" for Fall/ Winter 2017
For his "Limited Edition Styles", Karl Lagerfeld presents a booklet including his original hand- drawn sketches that come along with his nine exclusive pieces
What makes this compelling collection outstanding is the addition of a printed booklet of Karl Lagerfelds' hand- drawn sketches. Being significant for those drawings is the usage of various techniques, for instance pastels, crayons and even eyeshadow palettes. Absolutely astonishing! They are kept in timeless, monochrome hues. Additionally, striking scarlet completes the colour choice. Incredibly inspiring! Each drawing can be understood as an artwork itself, with Karl Lagerfelds' original signature including a red border around the images. Thus, the customer can learn about the iconic designers' interpretation of this collections' bolero jacket, bolero shirt, bow shirt, classic poplin shirt or his tuxedo blazer- to name only a few. The Limited Edition Styles will be available from End of August 2017 on at KARL LAGERFELD stores worldwide and online at KARL.COM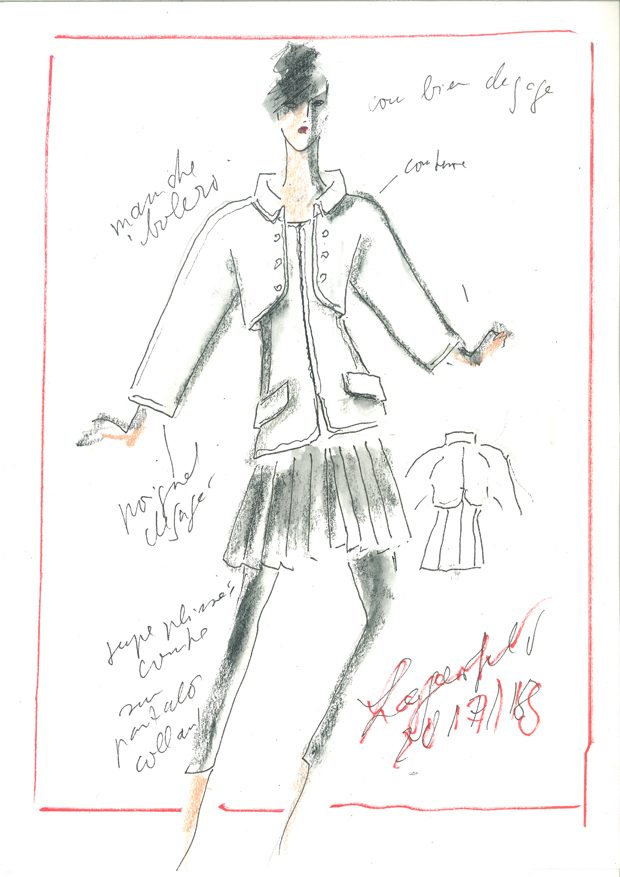 The collection includes four white shirts which creatively play with both masculine and feminine influences. Gender lines are creatively blurred. The timeless, sophisticated styles are made of finest fabrics, such as crisp poplin and cotton. Furthermore the very special detail- awareness of those outstanding outfits definitely deserves devotion: the peplum and bolero silhouettes, endlessly elegant high collars, breath- taking voluminous sleeves, oversized cuffs and removable bows literally let our hearts beat some seconds faster. You need to have a closer look at those pieces to understand the magic of their detail- awareness.
To round off those looks, an exquisite bolero jaquet with fluid sleeves is shown; additionally a luxurious wool- blend zipped jacket with a very defined waistline and a high collar; but also a tuxedo blazer consisting of a shimmering diamond black fabric with satin lapels and pocket flaps is the perfect addition for any Autumn/ Winter 2017 wardrobe. That statement piece can be worn for any occassion and is a timeless classic. Various pieces of this collection can be harmoniously united among each other.
In addition to those lavish looks, Karl Lagerfelds' typical black, fingerless leather gloves are revealed. In some cases they are even provided with studs or crystals which makes them a true eye- catcher. Karl Lagerfelds' preference for timeless looks with a contemporary, rock- chic edge clearly shines through. Lace- up shoes complete those outstanding outfits.
"Limited Edition Styles" is available at KARL LAGERFELD stores worldwide and online at KARL.COM They are the perfect addition for any cosmopolitan womens' Autumn/ Winter 2017 wardrobe that has understood that dressing timeless yet contemporary is no contradiction any longer.
Scroll down to see sketches and looks: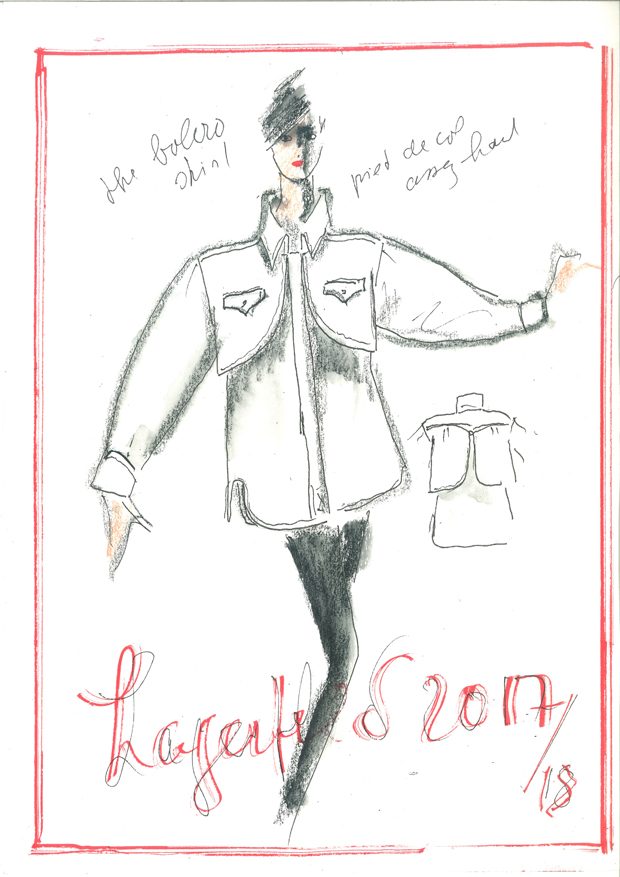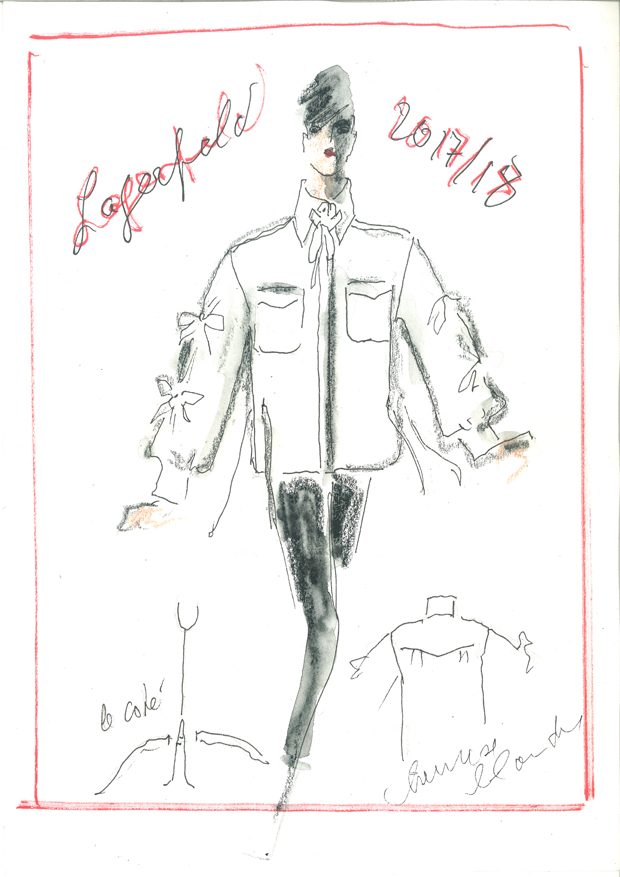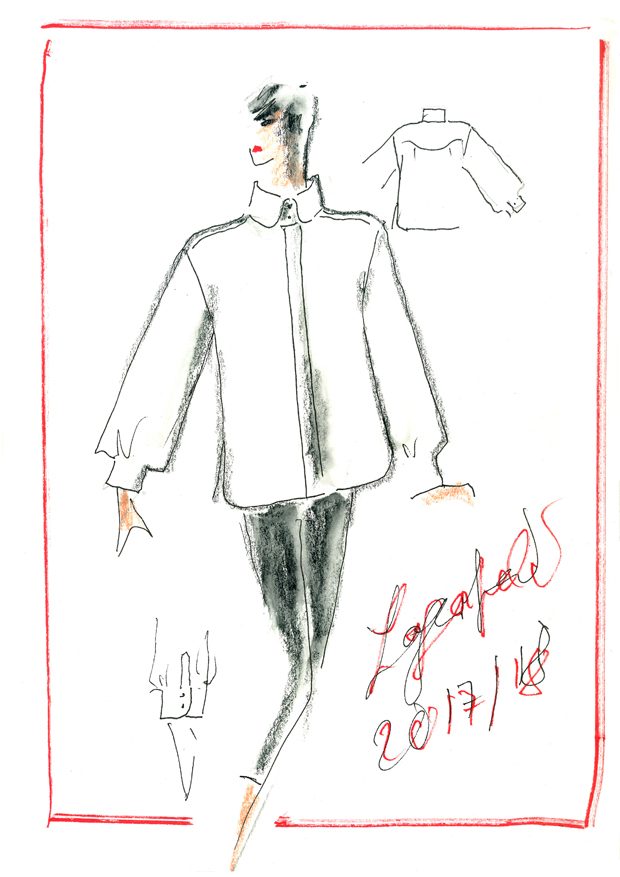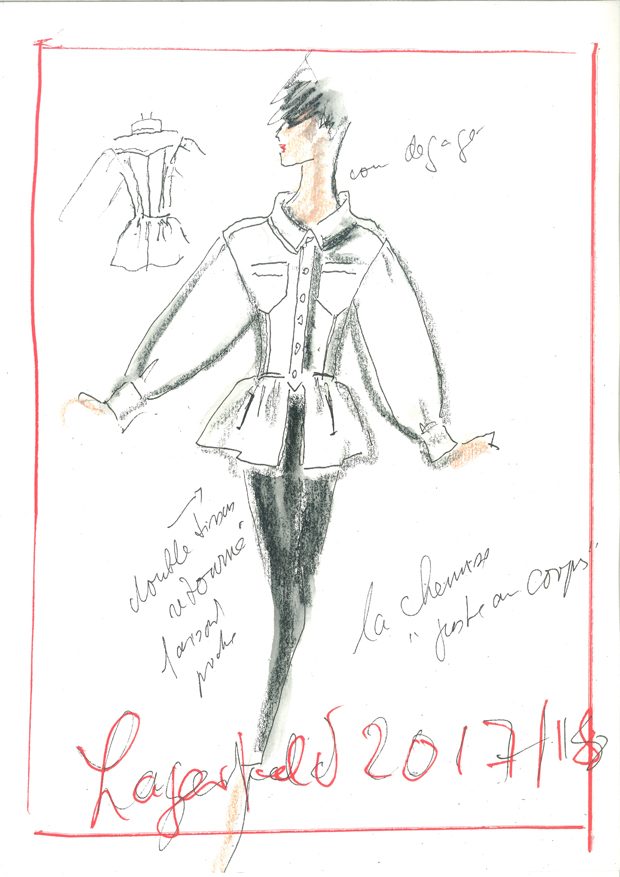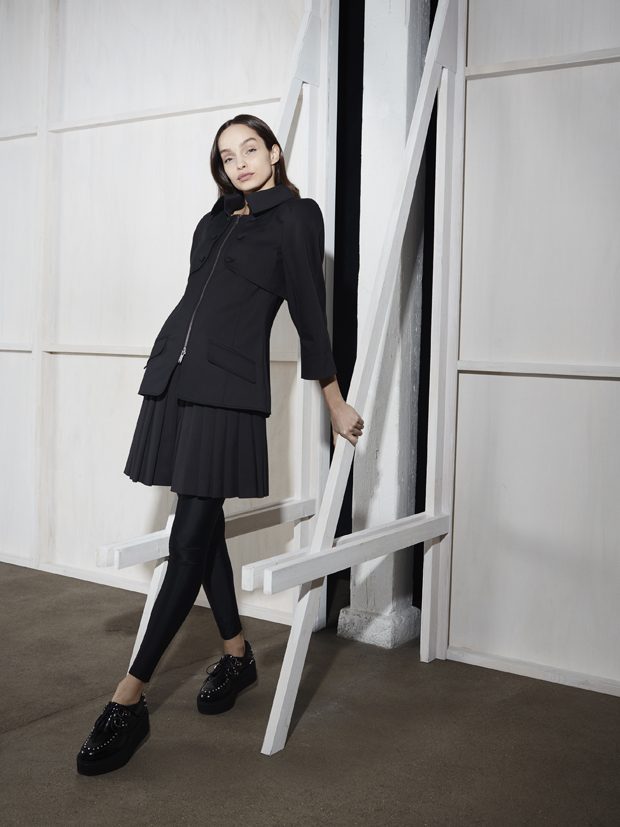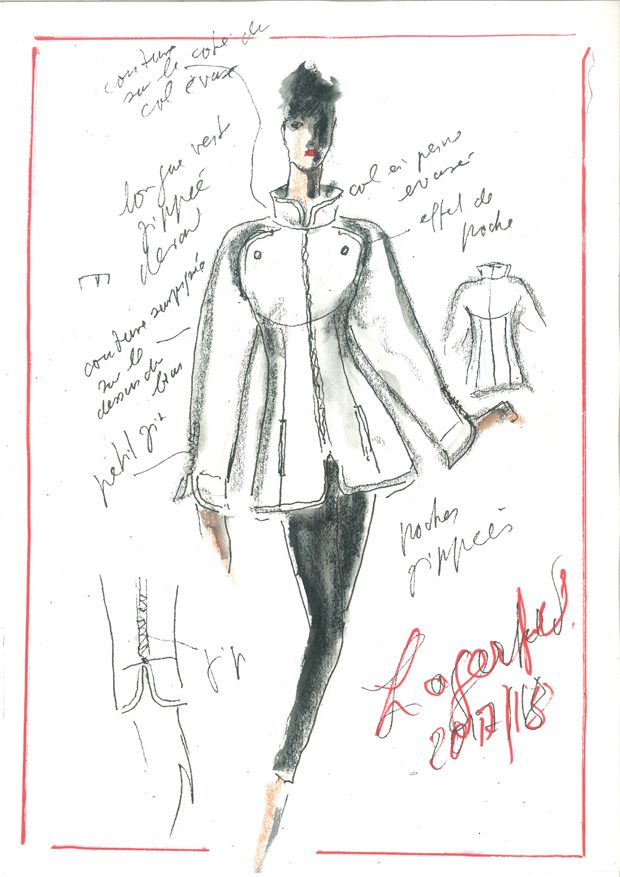 Review by Sussan Zeck for D'SCENE Magazine