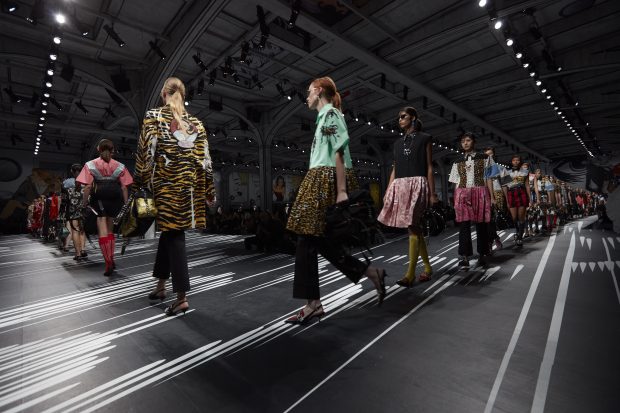 Prada presented its women's spring Summer 2018 collection at Milan fashion week in a showspace done in collaboration with a few visionary artists, spanning the generational spectrum, each of whom has illustrated women in an empowering way. Artists, whom were all female as the collection was centered around empowering women, include: Brigid Elva, Joëlle Jones, Stellar Leuna, Giuliana Maldini, Tarpé Mills, Natsume Ono,  Emma Ríos, Trina Robbins, and Fiona Staples. This season was "a white canvas filled with ideas" as designer, Miuccia Prada said. The creations featured comic strip prints in a wide range of color.
Spring Summer 2018 Collections
Scroll to see more images from the show: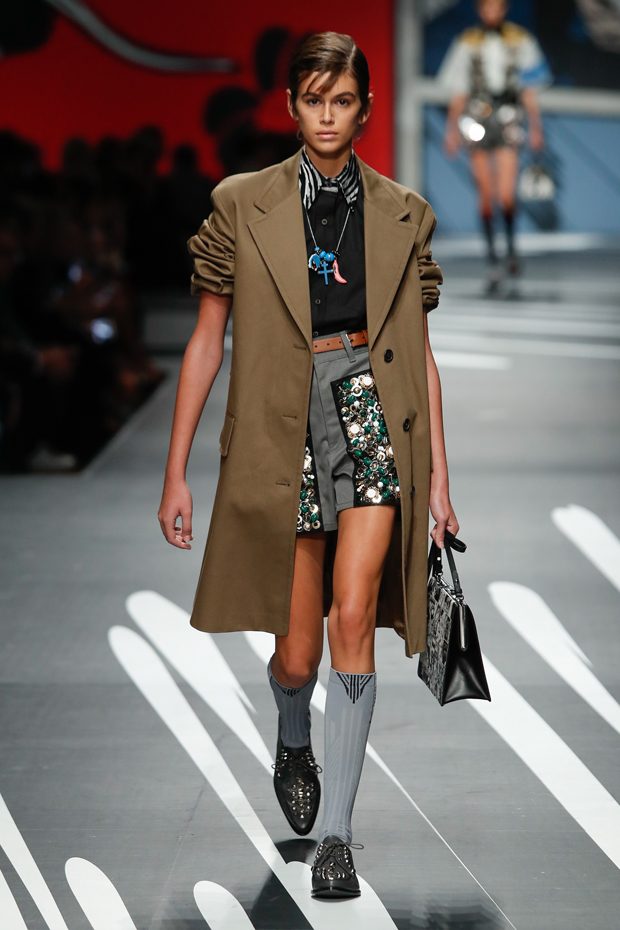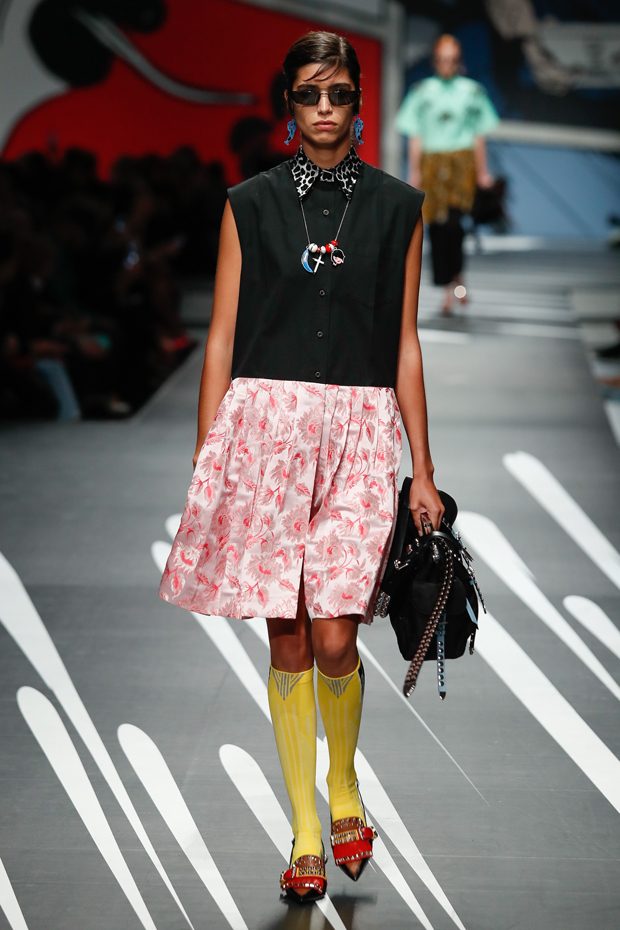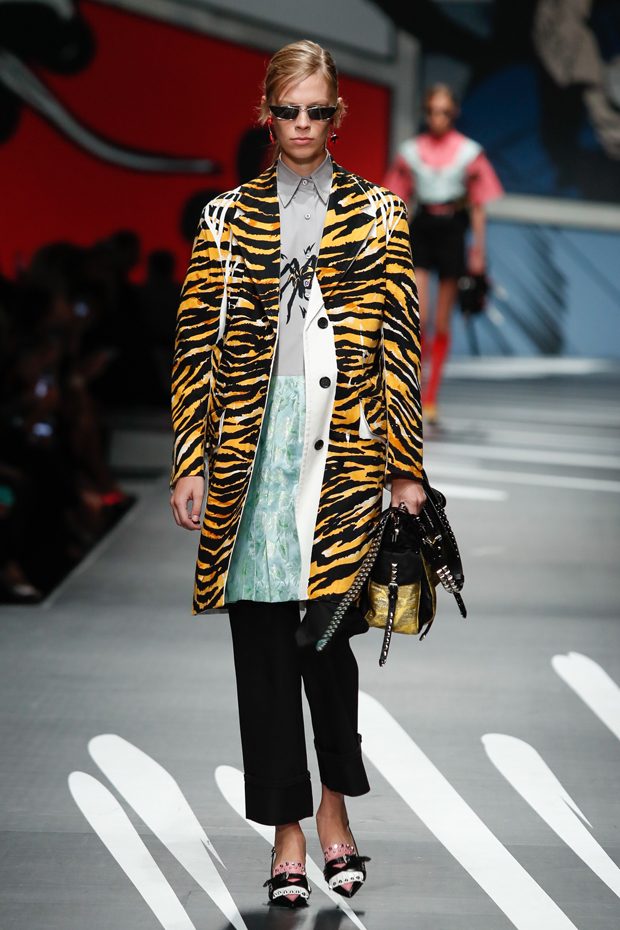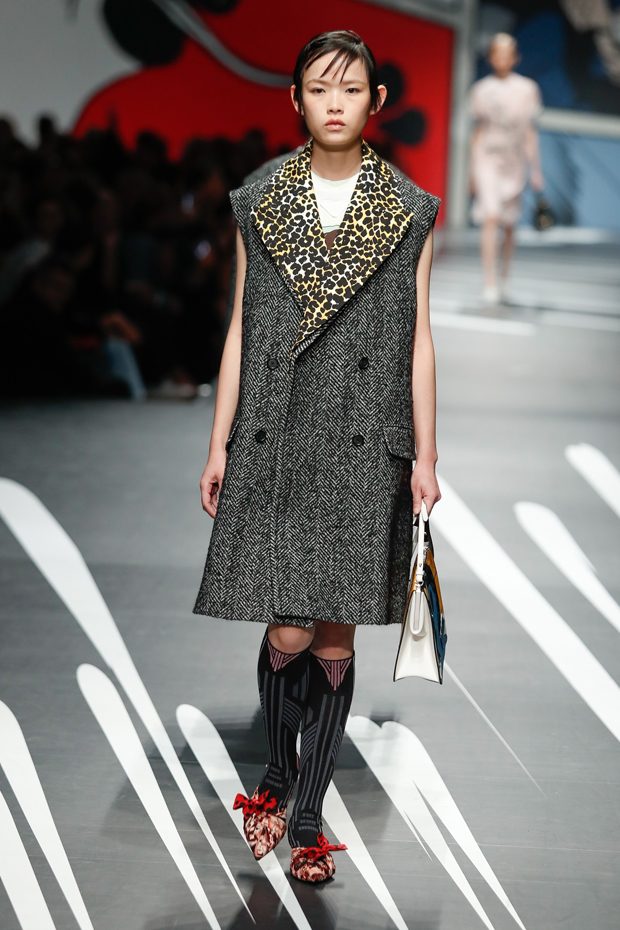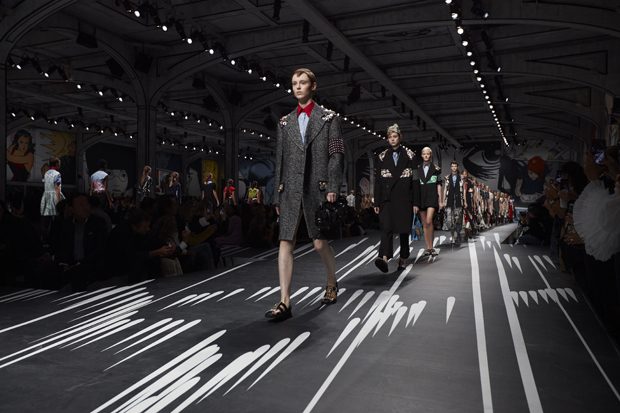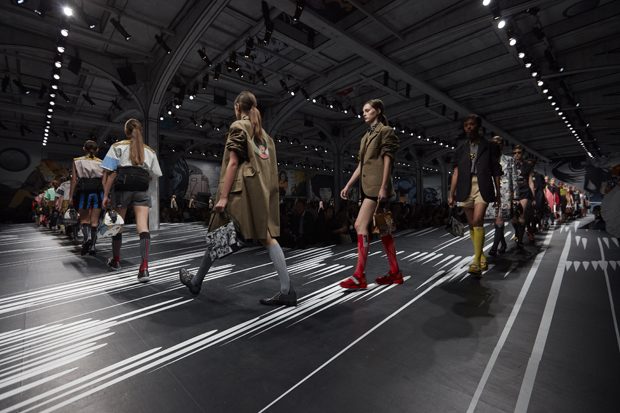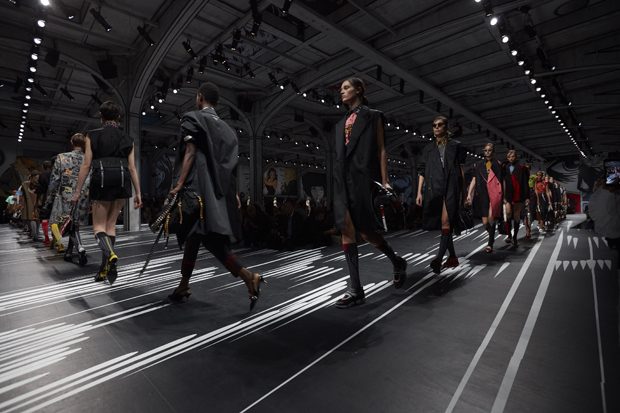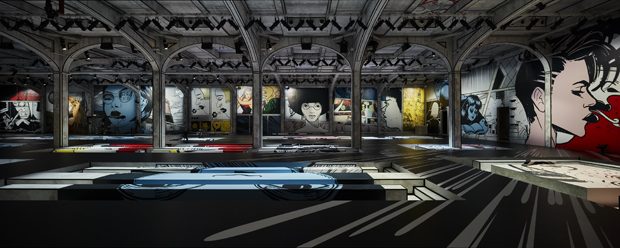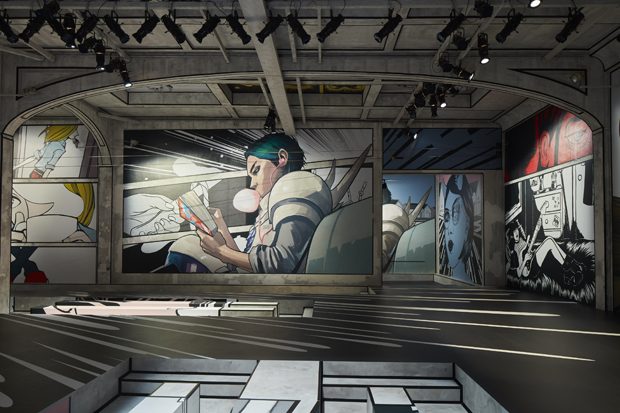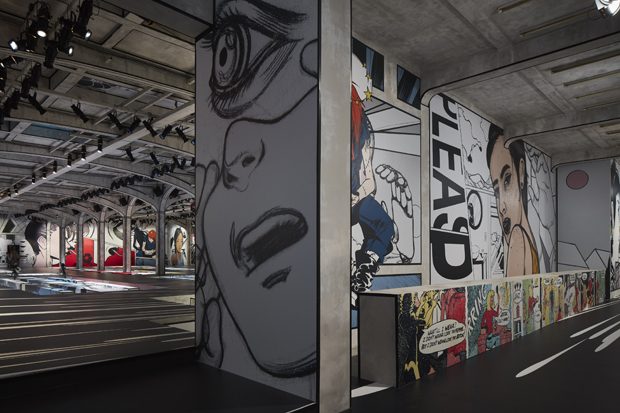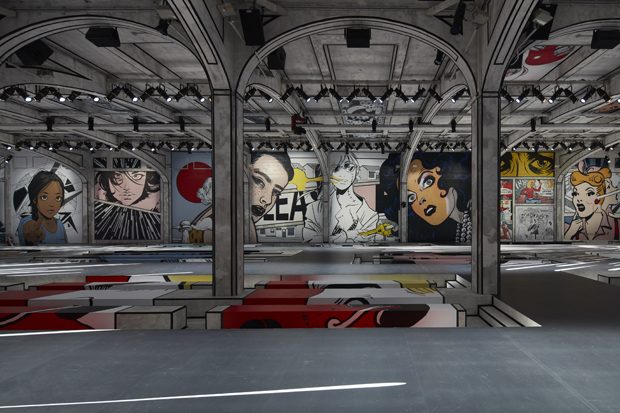 All images courtesy of Prada.