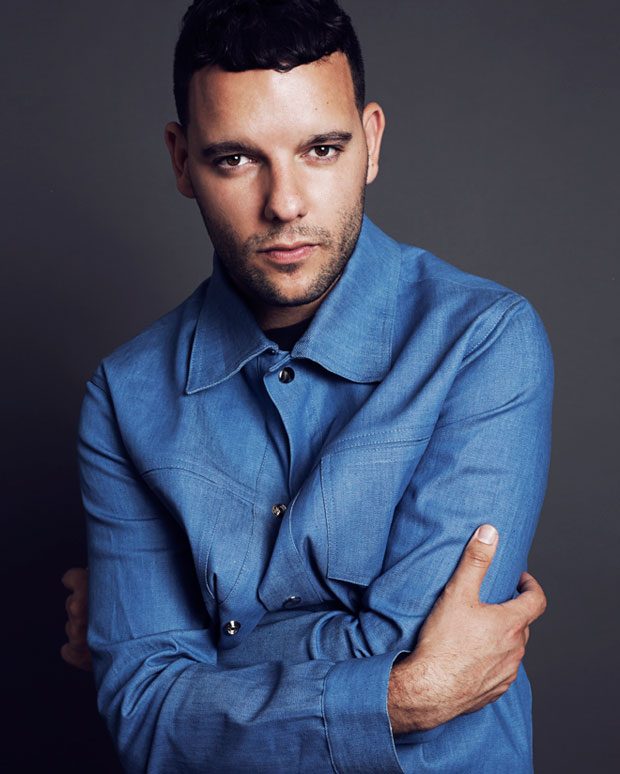 For our 19th print edition, breakthrough designer ANDREW COIMBRA joins DESIGN SCENE Magazine's contributor TEODORA DJURIC for an exclusive interview talking about his past at Proenza Schouler, the inspiration behind his creations and how his approach to menswear and womenswear differs.
Scroll down for our interview with Andrew: 
When did you realize you wanted to become a fashion designer?
I realized I wanted to become a fashion designer around the age of 12, when my attention started really honing in on the role fashion played in the careers of pop and hip hip artists I listened to. I liked seeing how their stylists shaped the identity of the artists with specific clothing styles to reflect their particular brand of music.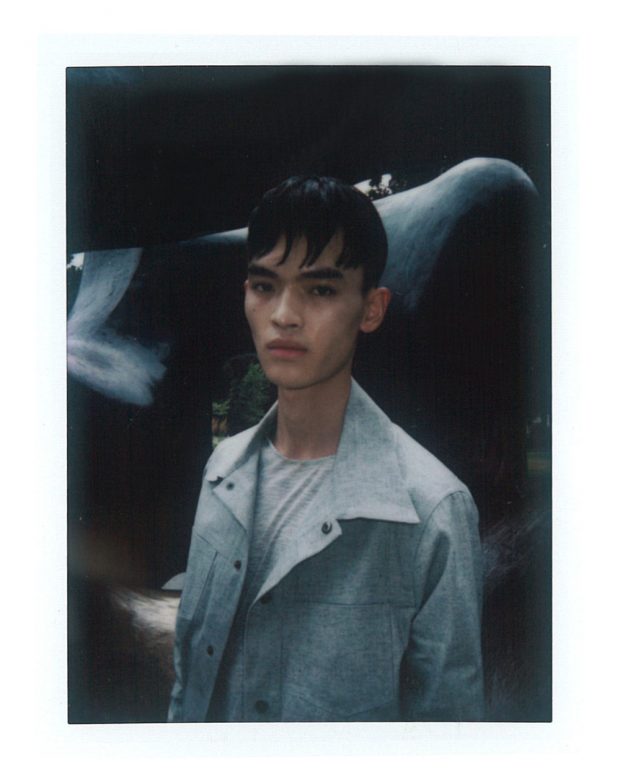 Which designer inspired you to pursue this career? Who would you consider to be the most inspiring person in the fashion industry today?
Around that time, I think Marc Jacobs, while at Louis Vuitton, was an influence for my passion behind the industry, although heavyweight brands like Versace and Dolce & Gabbana and even DKNY played into my interest and excitement by partnering with artists I love such as Lil' Kim, Foxy Brown, etc.
Currently, I would say I am most inspired by the elegance and understated luxe factor that Jacquemus delivers each season. He's also a total babe.
RELATED: ANDREW COIMBRA SPRING SUMMER 2018 Collection
You interned with Proenza Schouler, what is the most important thing you learned working there that you convey in your work today?
At Proenza the most important thing I learned was the importance of being organized. I have always been a particularly organized person, but it was refreshing to see a different way of being organized; and specifically to be organized all across the board, not just in certain areas of your life/work.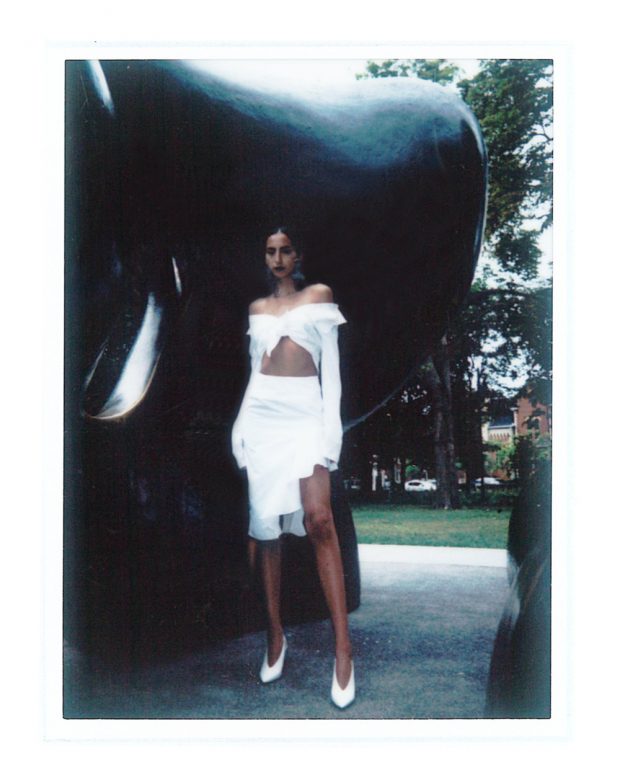 What was the best advice you have ever received? Would that be the advice you would give to someone interested in fashion design?
The best advice I have ever received is from my Granny, and she always says "let the bad luck go with it" when you lose something. I know that has a very specific context, but I like to think it echoes to a lot of different circumstances, with the overall takeaway being: don't sweat the small stuff. Things are just that: things. I think as long as you are focused, healthy, and surround yourself with people that you love and love you back, and you don't take yourself too seriously, you will excel at what you do.
You design both menswear and womenswear, have you always been interested in both. Who did you first start designing for, men or women?
I have always been interested in both. Growing up I never limited myself to a gender of clothing to wear: I would often buy women's jeans because I liked the fit better or sweatshirts from the women's section because the color was more interesting. My mother even bought me sandals that were in the girl's section when I was four years old because I wanted them so much. I never let myself be burdened by an idea of being pressured to "be" more of a "boy".
When I designed my own sketches I would do mostly womenswear, but I would often do a couple of men's pieces. Once I started formal education in fashion design the curriculum had a stronger focus on womenswear, though.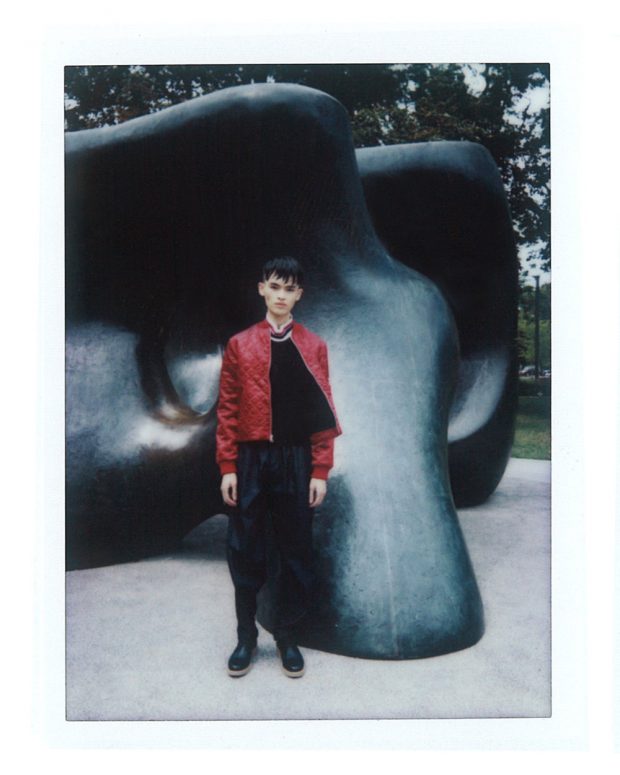 How does your approach differ when designing menswear compared to womenswear?
Although I like to walk the fine line of being gender-neutral, there are some facts I can't ignore when it comes to designing for men and women. They have different body shapes, and although I don't think clothing should be inherently gendered, I think that there should be the respect given to those who want it to be, for their own identity.
When designing for women – and embracing it – I love to explore the shape. I think human anatomy is so naturally beautiful, and there are so many interesting architectural details to our body, so I like to choose details that will highlight things; the depth of a neck opening to flatter the clavicle and slim the waist, the curved opening of a skirt to show off a leg, etc. The same strategy applies to menswear, although the focus is different. I like to play with proportions in the men's pieces in a different way than is traditionally done. I like to see a jacket a little shorter on a man to help elongate the leg, and the give the visual of a strong upper body/shoulder. A lot of guys think that wearing a shorter jacket makes them look shorter or smaller, but that's not usually the case.
What kind of men and women do you have in mind when designing? How do you wish for them to feel in your clothes?
I like to think of an everyday person with an inner badass. Not the cliché "badass", but the kind that goes about their day with confidence, charm, and a sense of cool. I think everyone has that ability in them; some people tap into it more naturally than others.
What is the main philosophy behind your work?
The main philosophy behind my work is to create beautiful pieces that anyone can own and work into their own personal style.
You draw inspiration from contemporary art and youth culture. Who would you say is your favorite artist and why?
I think Kara Walker is one of the best and most important artists of our lifetime.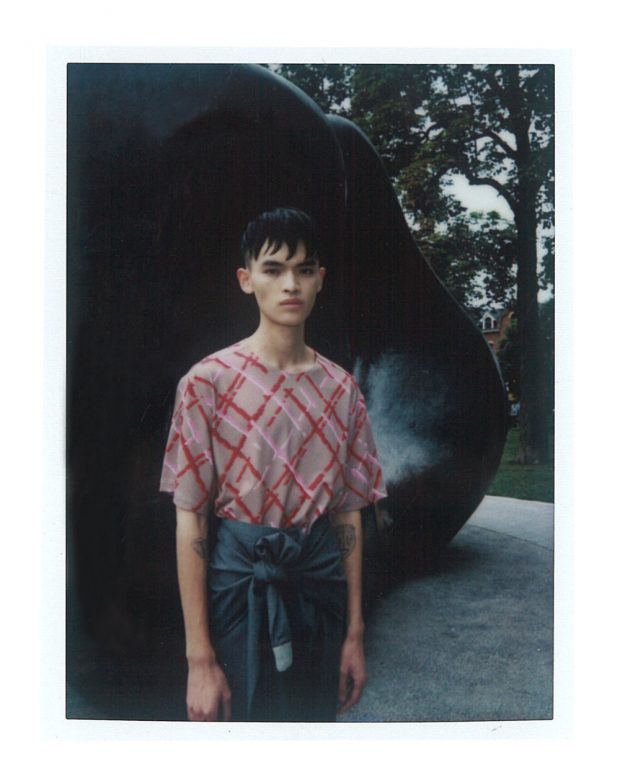 How has your work evolved since you began your own label?
I like to feel that the label has become more refined and luxurious. In the beginning I was focused on creating an identity, and now that I am confident in the identity, I like to focus on creating something that has longevity.
I'm sure you have come across moments of struggle, maybe lack of inspiration. How do you overcome these times; especially if you have a deadline?
In those moments where I feel "blah" or stressed, I think about why I do what I do and it always invigorates me. If you are passionate enough about something, it will constantly keep a fire burning in you.
Where do you see the brand and yourself going in the future?
I see the brand growing, ideally on an international level; in luxury department stores across the world. On a personal level, it would be a dream to be able to show at Paris Fashion Week proper. That will be something to do when the time is right.
Keep up with Andrew @andrewcoimbra on Instagram. Originally published in DESIGN SCENE Issue 019, portrait photo of Andrew by Patrick Lacsina.