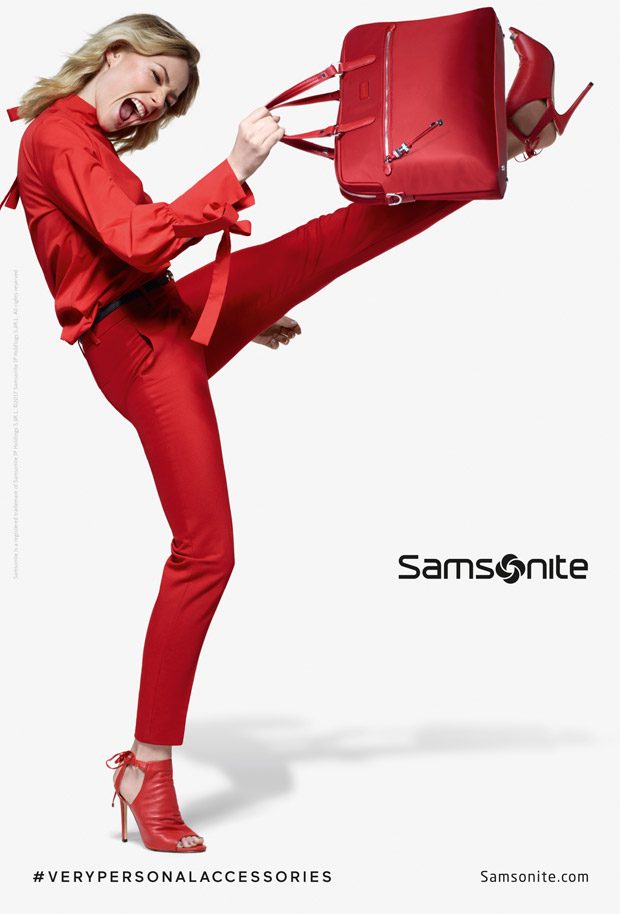 American luggage brand SAMSONITE teamed up with fashion photographer RANKIN and THE FULL SERVICE for their 360° global advertising campaign. In charge of styling was Mike Adler, with hair styling from Nick Irwin, and makeup by beauty artist Holly Silius.
"I've never done anything like this before, but that's what The Full Service is about. We always do something that's bonkers, untried, untested, we take risks and they pay off. This super shoot will pave the way for creative marketing in the future." – Rankin, founder of The Full Service
"Over two days and using four Park Royal stages the one-stop-shop creative agency captured everything needed for a whopping 360-degree campaign. It features the new Samsonite Business range, the Lady Handbag collections and – of course – a line up of stellar talent. The result is a back-to-work campaign that mixes modern glamour with effortless practicality, just like the bags.

In an exciting new chapter Samsonite created an awesome women-first strategy. Best selling lines such as the Karissa and Zalia bags appear in fresh poppy colours, with the perfect design to suit your daily business needs. Luxurious, distinctive finishing and attention to detail makes each one of these bags suited and styled for every occasion."
Discover more images + video campaign bellow: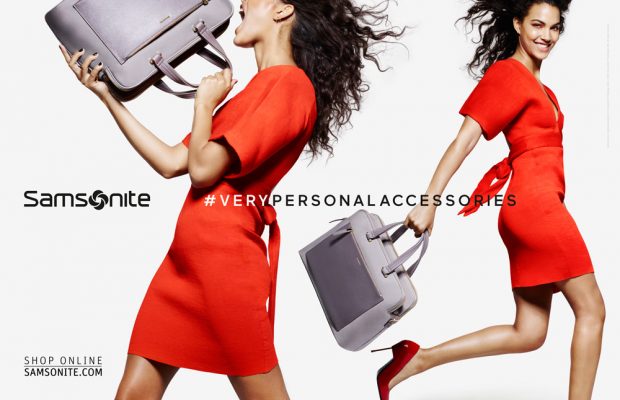 Hair Stylist: Nick Irwin
Make-up Aritst: Holly Silius
Stylist: Mike Adler
Executive Producer: Nicola Kenney
Producer: James Fuller
DOP: Tony C Miller
Creative: The Full Service
Photographer and Director: Rankin – rankin.co.uk