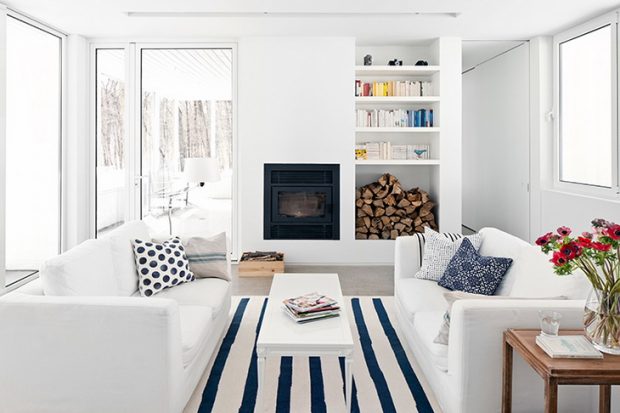 The tail end of 2017 is here, and as La Niña conditions are expected to develop, it's a possibility that the US will be facing a wet and cold winter this year. As everyone gets out their warmest clothing to deal with the frigid weather conditions, homeowners all over the country are also finding ways to make their living room a warm and cozy place where the family can gather during the holiday season. Designers often recommend investing in the spaces that are most public, such as the living room, as this area is where the family spends the most time. To give your living room a warm and cozy feel that's just right for the winter holiday season, consider these design tips.
Add a soft, plush area rug
Your marble or tiled floor may look pretty, but it can get too cold for bare feet this winter. To make your living space cozier in an instant, roll a soft area rug under your seating area. When choosing an area rug, consider the size, color, and pattern to add interest to a room. The warmest and softest rugs are made of wool, though you can also get sisal or jute rugs which likewise add warmth but can be rough on bare toes.
Read more after the jump: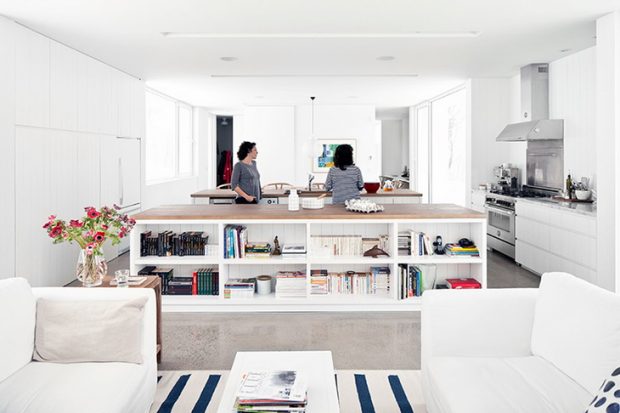 Install an ethanol fireplace
A wood burning fireplace can be a lovely thing to have on cold winter nights, but if you don't have one in your living room, consider installing an ethanol fireplace instead. There are various types of ethanol fireplaces to choose from, so take your pick from a freestanding, tabletop, recessed, or wall fireplace. It's a safer and more environmentally-friendly way to keep your space warm, and you don't even need to chop wood to get warm—all you need is ethanol fuel to feed the fire.
Pillows and throws
Decorating with throw pillows will finish off the look of your living room, plus, they make your seating area more inviting and comfortable for family and guests. Throw blankets are perfect for snuggling on the couch and keeping warm while sipping a mug of hot cocoa with your loved ones. For starters, you can have one throw blanket and two to three throw pillows on the couch. Drape the blanket along the back or diagonally across the arm of the couch for a casual look. A basket on the floor can corral rogue pillows and blankets and give your space an uncluttered look.

Lighting
Lighting is an essential part of any décor. Lamps add subtle lighting while giving a room a homey feel, just make sure to use warm white LED bulbs for your lamps. For a cozy atmosphere, use indirect lighting such as around a cove ceiling or inside a bookshelf. As a finishing touch put scented candles on your scented table. A candle that has a food scent, such as sugar or vanilla, can be instantly comforting and soothing on a cold night.
This winter, turn your family room into a comfortable space that your loved ones will enjoy. Try any of these tips to transform your living room from cold and stark to warm and cozy in an instant.
Images from A White House In The Blue Hills by la SHED architecture