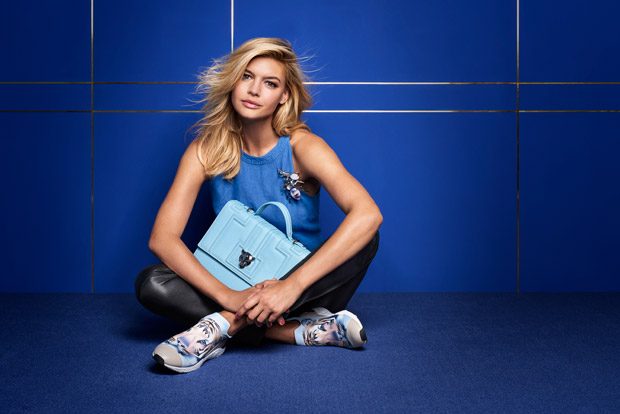 Exciting news from German traditional brand Marc Cain: For their colourful Spring/ Summer 2018 collection, Marc Cain Bags & Shoes chooses well-known actress and top model Kelly Rohrbach, who was participating in this years' "Baywatch" movie, as their face. She can be spotted in an extensive print and online campaign which will be revealed for Spring/ Summer 2018.
Being significant for this colourful collection is its summery spirit with bright, sophisticated hues. The shoes and bags of this collection are feminine, sporty plus made of highest quality. Marc Cain Shoes & Bags was launched in 2015 and has steadily developed since then.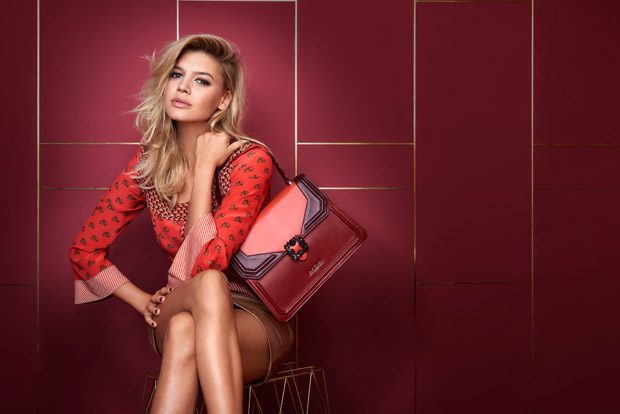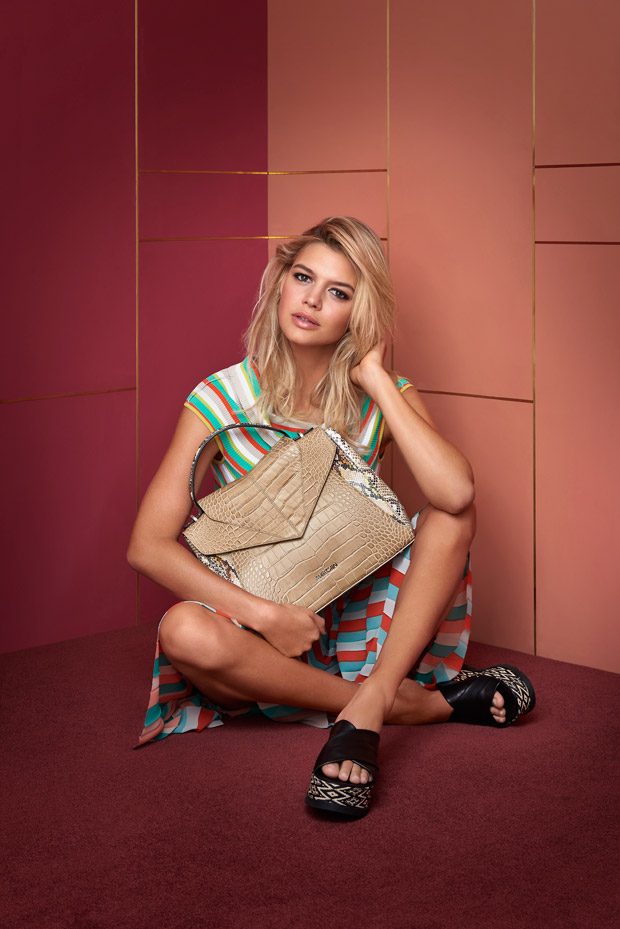 The colour cocktail of this collection is a very graceful, strong one: what first of all caught our attention are the delicate, eye- popping candy colours, such as salmon, turquoise, mint green and soft rose. Additionally, quite a few classics must not be missing, such as timeless black, sheer white, pewter and beige. A couple of pieces are kept tonal, whereas many contain a vivid mix and match. One of our favourite pieces of this collection or, it might be even our favourite one, is a multicoloured striped square bag. Due to its convenient size and its charming colour combinations, you can easily use this bag for any occassion and for every day. Paired with a sheer white outfit like in the labels' campaign picture, this accessoire is a true eye- catcher. If you have a closer look at the bags, you will recognize Marc Cains' well- known tiger head as a clasp on most of them.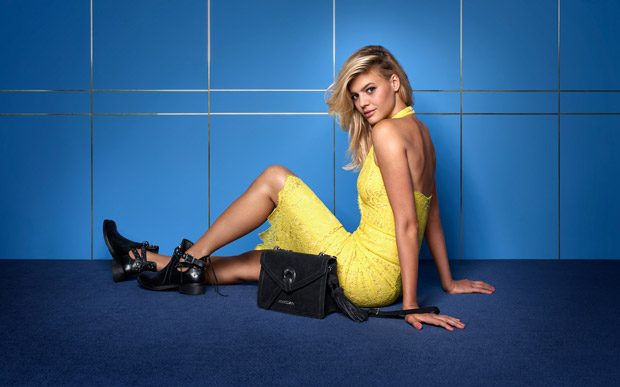 Kelly Rohrbachs' excitement about this collaboration could literally be felt during the photoshoot, she commented: "I love bags and shoes! I can't get enough of them. I'm a huge fan of the vibrant colours and cool love of detail at Marc Cain. I have to say that my absolute favourite is the blue crocodile- look bag."
The sneakers, ankle boots and plateau sandals of this collection are kept very sporty, trendy and wearable. Innovative designs make those models stay in mind: they are knitted or printed with visuals which makes them the perfect addition for the labels' creations. Worth of mentioning is the very special detail- awareness of the ankle boots: they are provided with straps, cut outs and studs which gives them a highly contemporary, trendy and edgy approach.
When next Spring and Summer is around the corner, we cannot wait injecting those lovely bags and shoes into our everyday wardrobe.
Picture Credit: Marc Cain GmbH – www.marc-cain.com
Review by Sussan Zeck for D'SCENE Magazine