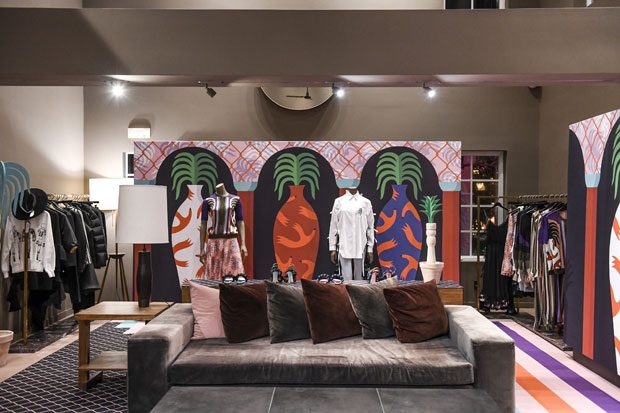 Marco de Vincenzo has collaborated with artist Agostino Iacurci on an exclusive capsule collection for the Luxury boutique – The Webster. The 8-piece collection captures the essence of Miami with vibrant colors, lightweight fabrics and hint of Art Deco.
Agostino colors the world. I imagine him staring at a sad facade and bringing it back to life. This is why I love his work, because it changes the perception of the space that surrounds us. With The Webster, its colorful lure and artistic sensitivity, all this came out perfectly. – Marco de Vincenzo
I was captured by their vision from the moment we began speaking. I originally fell in love with the unique Art Deco architecture in Miami and chose it as my first location for The Webster, so this collaboration with Marco de Vincenzo and Agostino Iacurci was a natural progression in leading the charge of high fashion for art admirers alike. The collection is rich, delicate and a strong representation of The Webster brand. – Laure Heriard Dubreuil, The Webster's Founder and CEO
Available for purchase through December 21.
Related: Marco de Vincenzo SS18
Discover more after the jump: