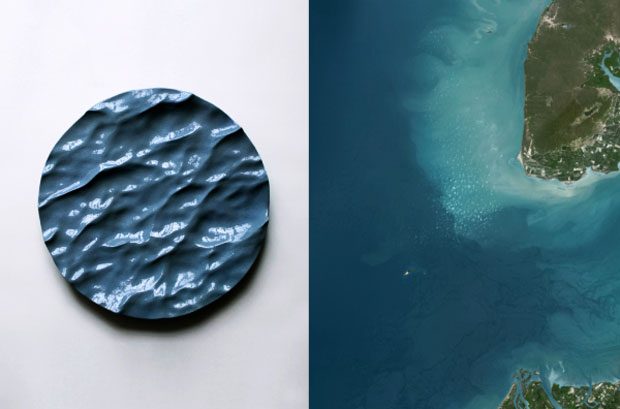 Designer Mathieu Lehanneur presents 50 Seas exhibition in the Parisian salons of the prestigious auction house Christie's France. Featuring fifty enameled ceramic works inspired by the many nuances and shades of the sea, the collection is the continuation of his Liquid Marble and Ocean Memories series.
Although most of the earth's surface is covered with water, often we only see a simplified and reduced impression of it. The infinite colour variations of the water reveal our planet's true complexity. We have to accustom our eyes and our mind with the subtle disparities of things. Eskimos have 50 words to define the snow, I selected 50 shades to define the sea. The whole is the sum of the singularities. This is true of both humans and the seas. – Mathieu Lehanneur.
On see from 18 January to 2 February 2018, 9 am – 6 pm in Christie's France, 9 Avenue Matignon, 75008 Paris.
Related: ART