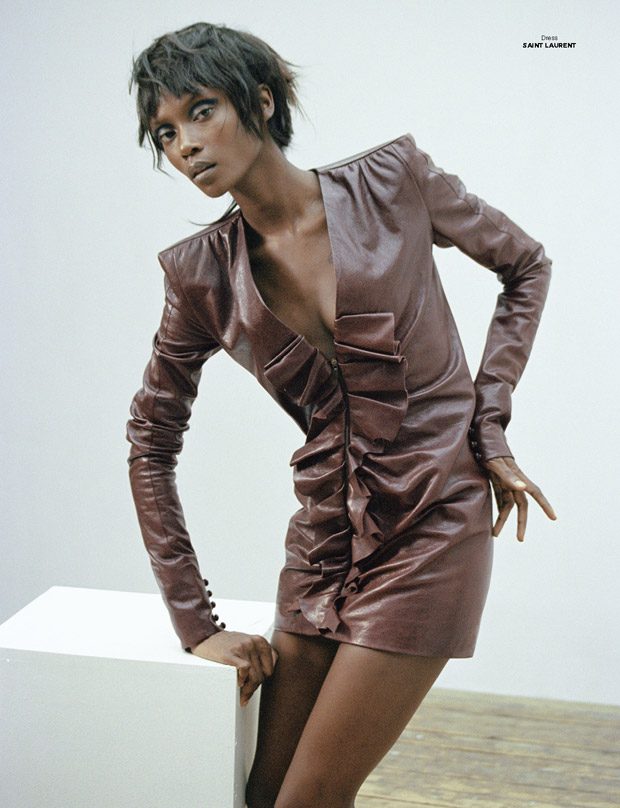 D'SCENE cover girl RILEY MONTANA who teamed up with us in London for our cover shoot took talks to Deputy Editor ANA MARKOVIC about the start of her modelling path, working with top brands and her plans for starting a non-profit organization.
AVAILABLE NOW IN PRINT & $4.90 DIGITAL
Read our exclusive interview with American top model bellow:
How did you start modelling?
I moved away to pursue it, but Riccardo Tisci introduced me to the fashion world.
I have to ask how was it working with Riccardo Tisci? Your first big break was Givenchy's Spring 2014 campaign, can you tell us about how did you became part of it? 
It was amazing. Campaign shoot was a long day but I just remember being scared to even talk. I wish I knew then that they were human just like me because I would've def enjoyed the moment more.
After your big Givenchy break, you have featured in campaigns for top brands including Balmain, Marc Jacobs, and Brandon Maxwell among others, alongside stars such as Erykah Badu, Cher, Kanye West, Susan Sarandon, Courtney Love and Marilyn Manson. Did you feel starstruck meeting any of them?
Weirdly I've never been star struck because I see the celebrities more as normal people than I see the clients so I'm more so just in awe that I'm on set with these people so I'm instantly eager to take in what I can by watching them work.
I read that one of your dream jobs would be covering American Vogue. Do you have any other modelling projects that you would really like to be part of?
I want to do it all. I can't put myself in a box with just one job because I want a career. A career that other young woman can see and be inspired by.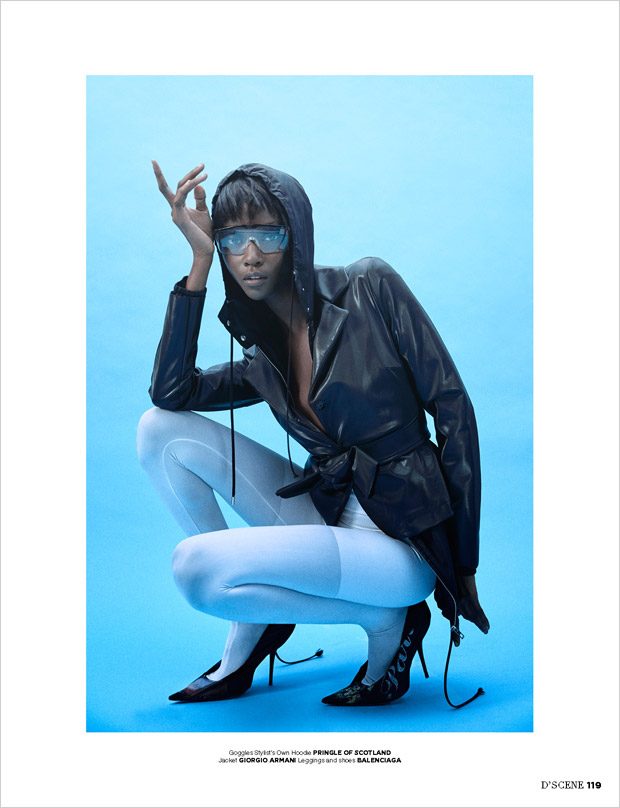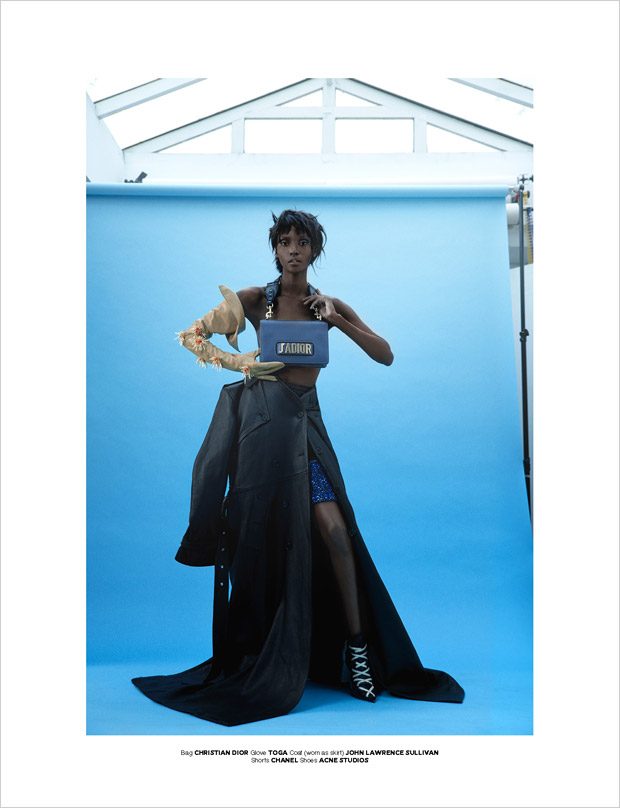 So, who did you look up to when you were still new to modelling?
Jourdan Dunn and Joan Smalls. I remember looking up the top girls and they were and still are amongst those girls. So when meeting them and they were both just as amazing to me in person it just showed me why they are on top.
What was the project you enjoyed working the most?
Brandon Maxwell in Detroit. It was so fun sharing that experience with my family and also a weight off my shoulder showing people where I'm from.
What do you think is the best part about being in the fashion industry?
The best part about this industry is the fact we are given a platform to do whatever we want we just have to take it when given the chance.
Do you think there is a lack of diversity in the fashion industry?
I can say that there is a change being made slowly but surely. I just hope it isn't part of a trend but a change made to stay.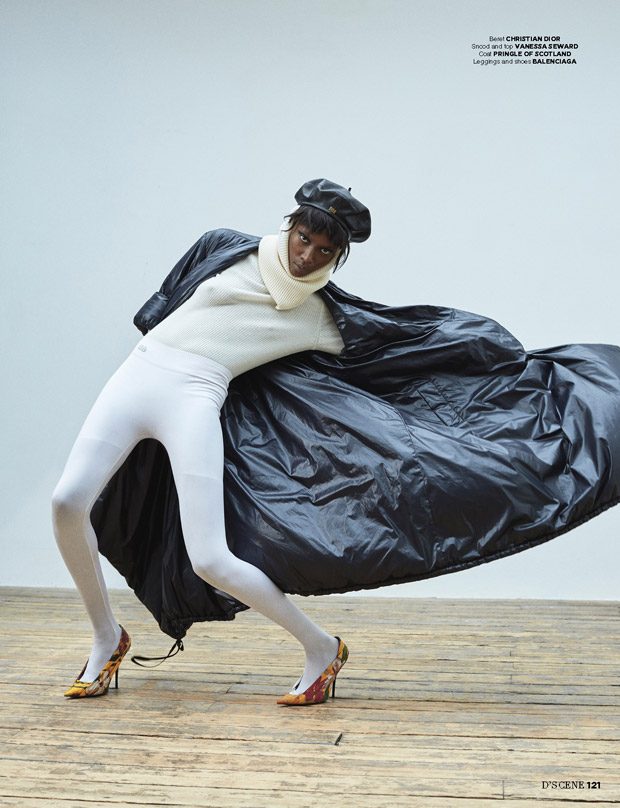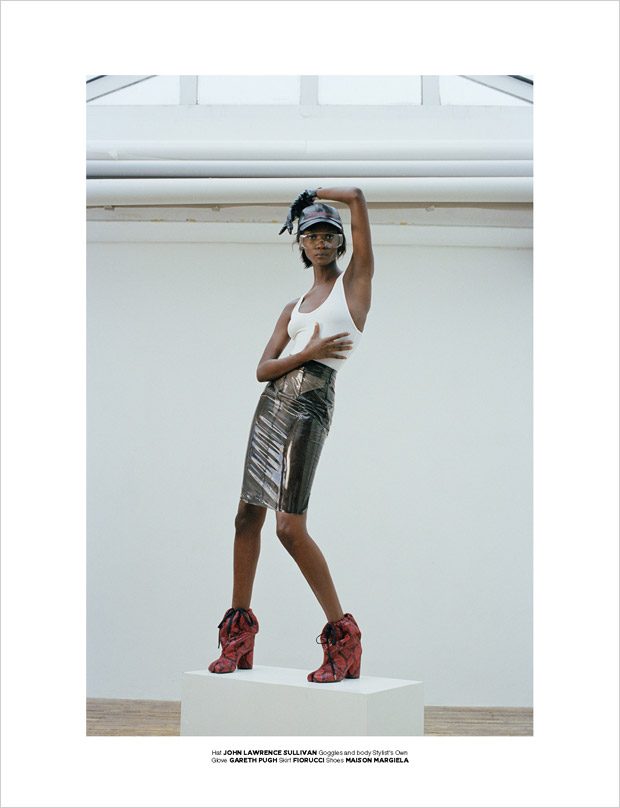 Describe your perfect day off.
My perfect day off is me home making breakfast first vibing to some Daniel Caeser, Frank Ocean and H.E.R. Then me playing around on my laptop making covers of me singing then chill watch some of my shows for a few hours cook dinner then eat some ice cream and pass out. Wow I just got excited for holidays that fast.
How often do you check your social media accounts? Is being active on social media important for your career?
I won't lie I don't check it as much as I should but yes social media is vital to our careers in this day and age.
How would you describe your personal style?
I'm pretty chill but random. Some days you get super sexy then on another day you'll get tomboy. You never know with me.
What is your beauty routine?
Wash my face first with Cetaphil then I do a scrub with Philosophy exfoliant then after I clean it with Murad skin toner. After put Lamer eye cream and moisturizer then I'm good to go.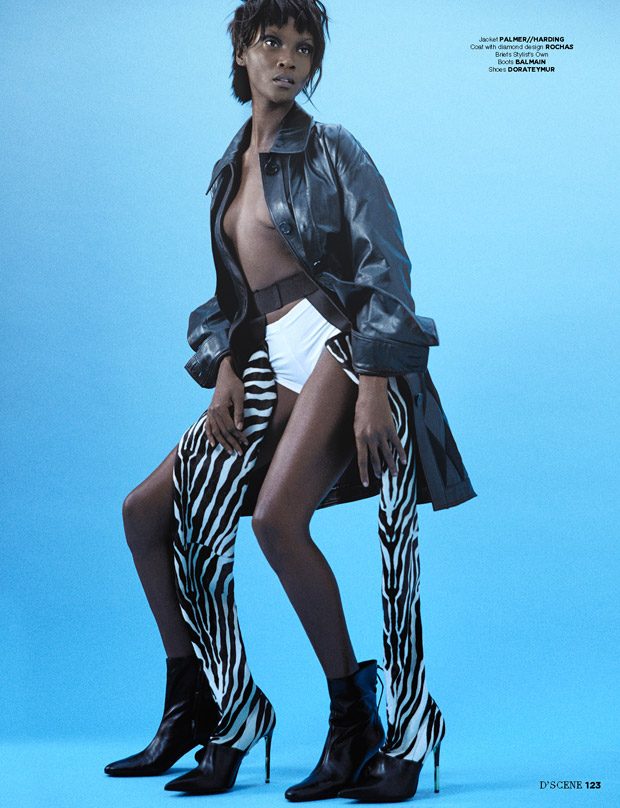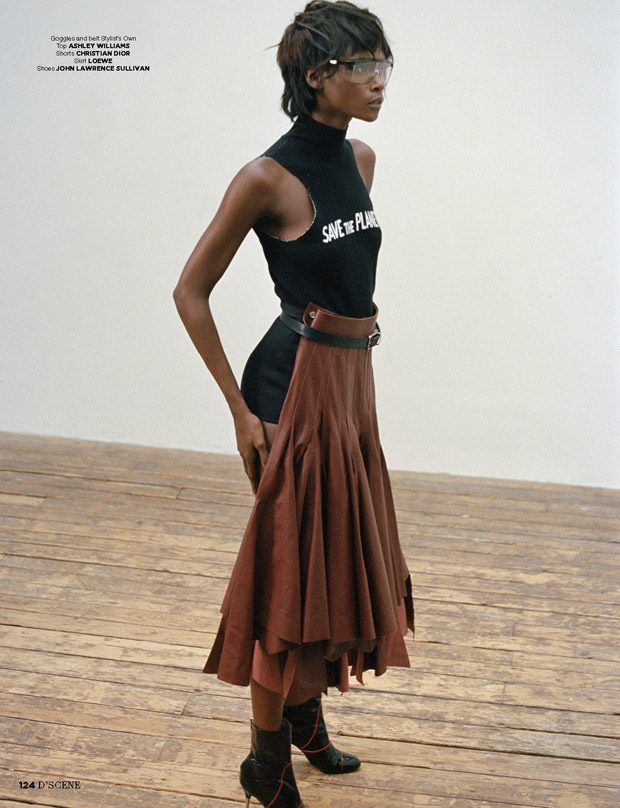 What are your plans for 2018?
I don't have a set agenda just to continue to grow and better myself. I'm working on my music of course. I like to go with the flow. When I put too much pressure on myself it never works.
Not just a model, you have a cause close to your heart. Can you please tell us some more about this?
A lot of people don't know that I was in foster care as a child but I am starting a non-profit for foster, adopted and underprivileged children. I'm super excited and I can't wait for everybody to see what I've been working on.
And finally, use three words to describe yourself.
Chill, loyal, loving.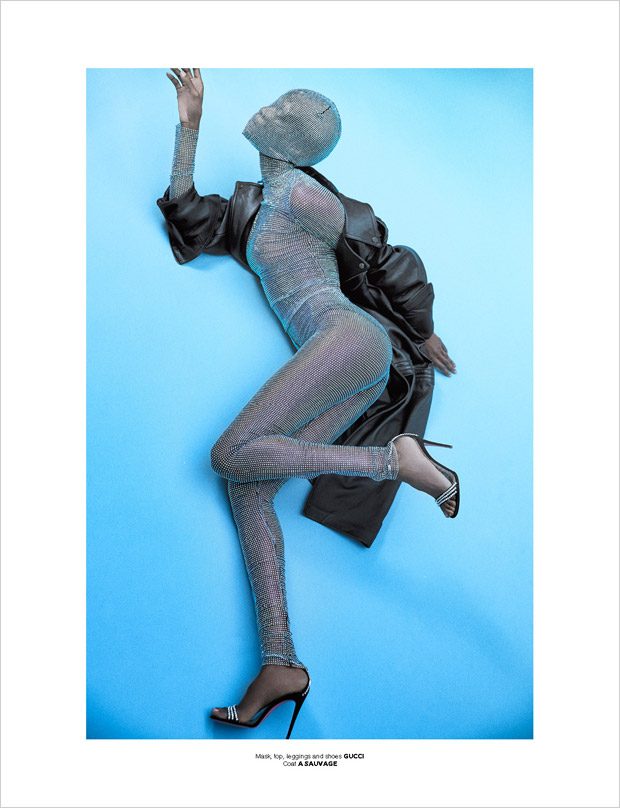 Keep up with Riley @loveme_rileym
Photographer: Riccardo Dubitante – riccardodubitante.com
Fashion Director: Christopher Maul – @styleofmaul
Hair Stylist: Oscar Alexander
Makeup Artist: Yin Lee
Model: Riley Montana at Next London
Makeup :Yin Lee using Charlotte Tilbury
Photography Assistants: Melvin Leong, Vincent NG
Fashion Assistants: Jamie Russell, Gin Salemo and Honor Petrie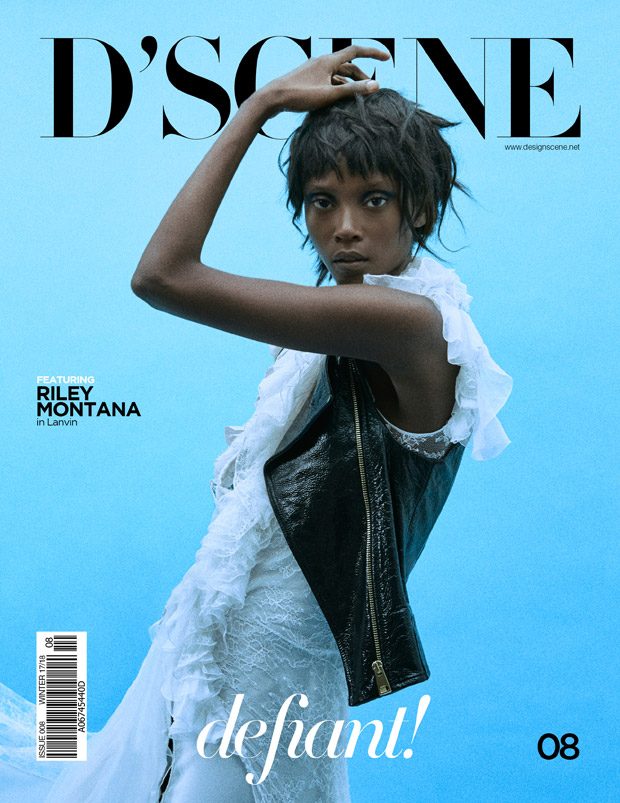 D'SCENE Magazine's Defiant issue is available now in print & digital.