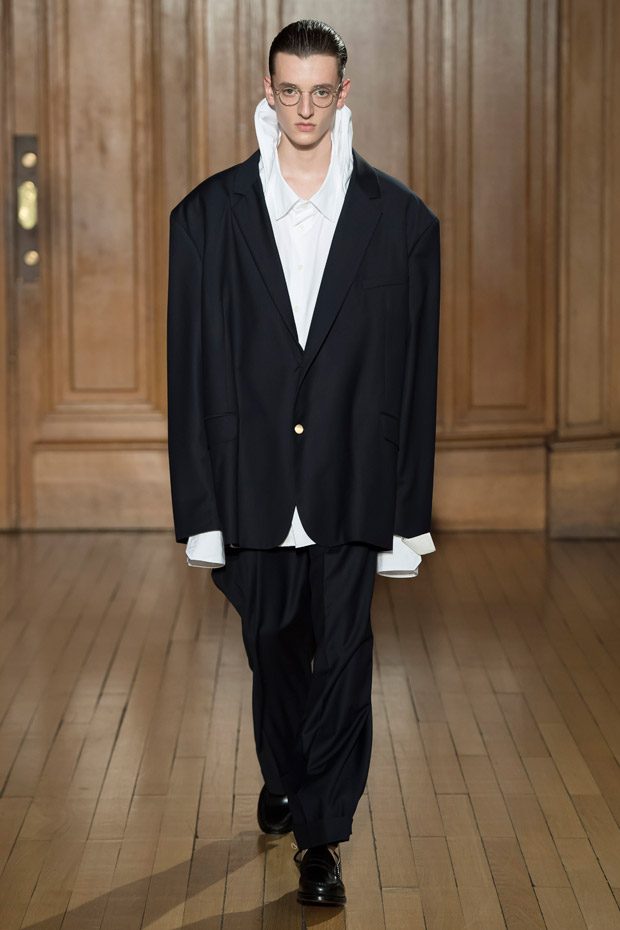 Discover Hed Mayner's Fall Winter 2018.19 collection that was inspired by Matta-Clark quote "the action is centered on habitual daily gestures that become bizarre and adventurous in an unusual setting", presented during the recently finished Paris Fashion Week.
"Traditional emblems of the bourgeois repertoire are notched from within – the minimal scissor cut provoking a shift in their usual status. Shirt collars are collapsing freely on the back of the wearer, while others syncs a garment bag allowing to hang a dry cleaned prince of Wales jacket. The suit is a constant leitmotiv. From the navy blue golden buttoned blazer pushed over scale like a comfortable shelter, to the falling backward single buttoned blazer capturing the defect of combining two different sizes into a sculptural garment shaped according to made-to-measure rules.
Molded boiled knitwear pieces in classic grey or navy plays an important role, as well as padded cotton workwear shirts smashed underneath micro sheer nylon tank top. Built in a restrained mode avoiding anything that doesn't reinforce a sense of 'form follow function', the collection reveals a pared down approach projecting a playful wearability. Fabrics revolve from understated wool and cotton to quilting, prince of Wales and recycled sails. Brown and black down-to-earth loafers and tortoise spectacles finishes a silhouette echoing the different being of an individual."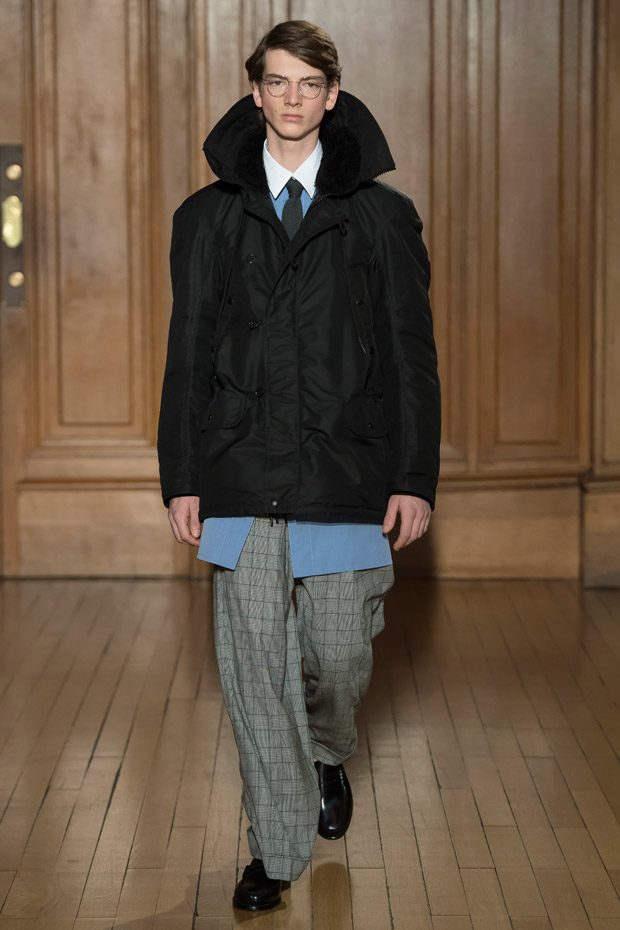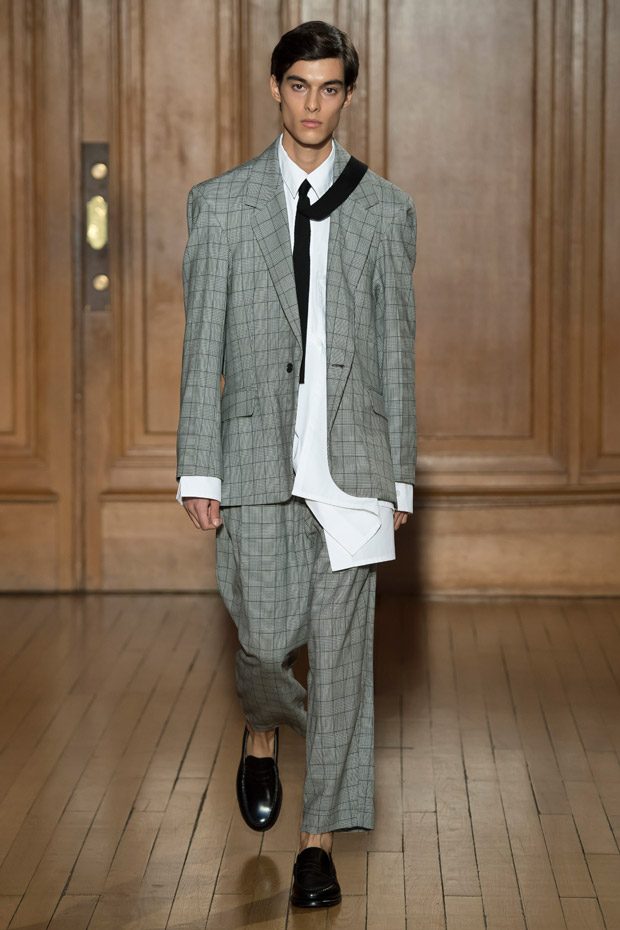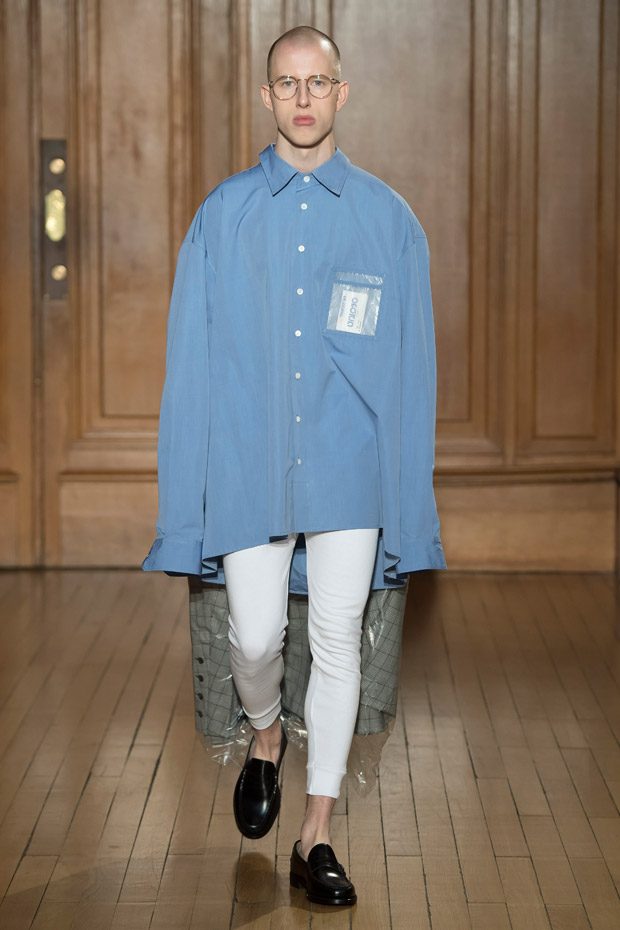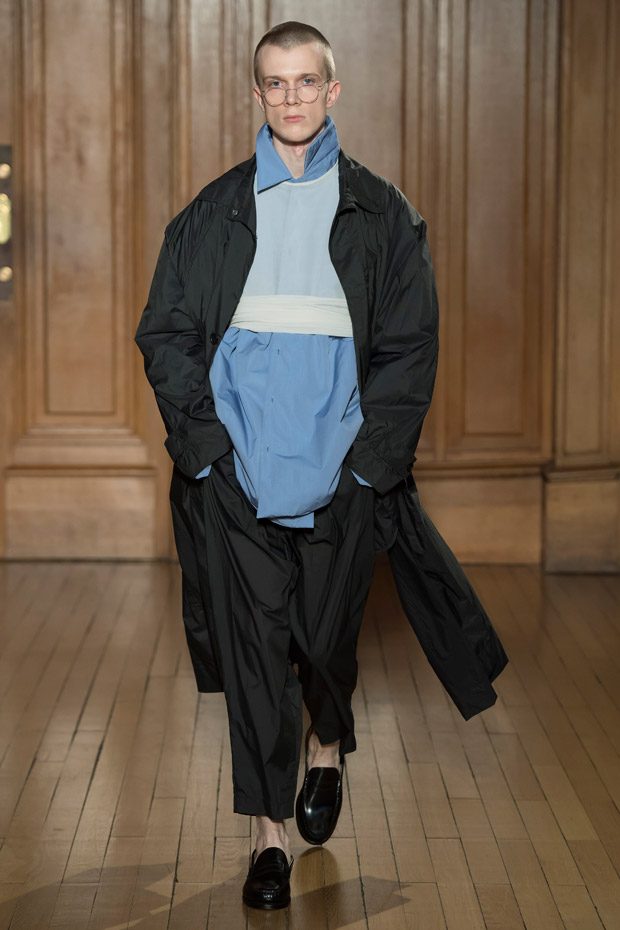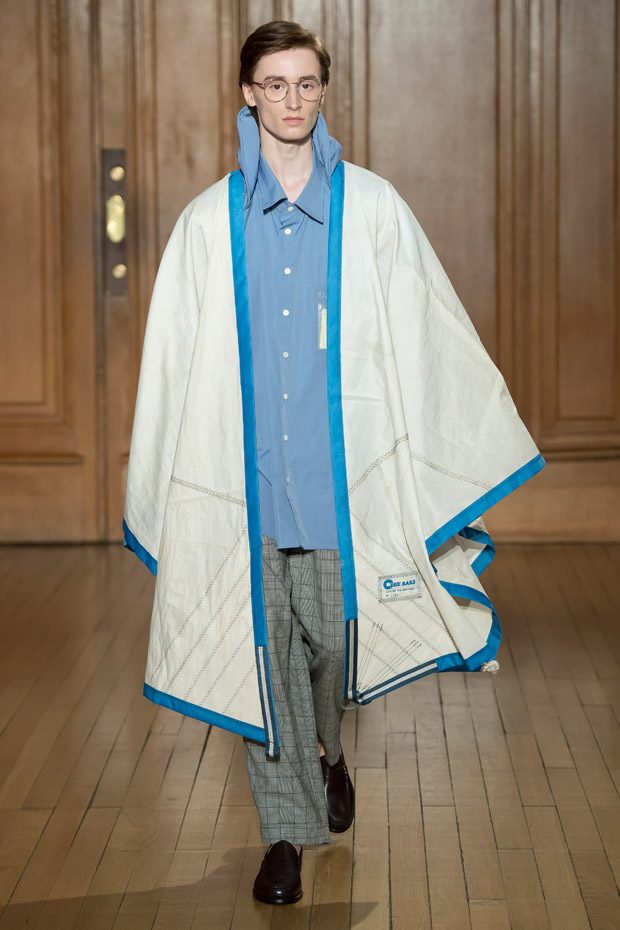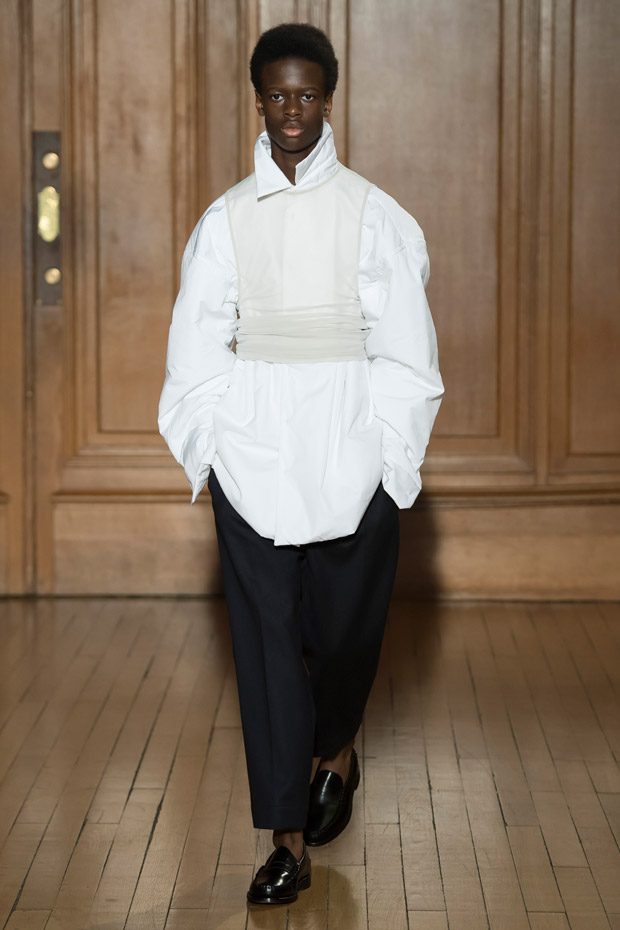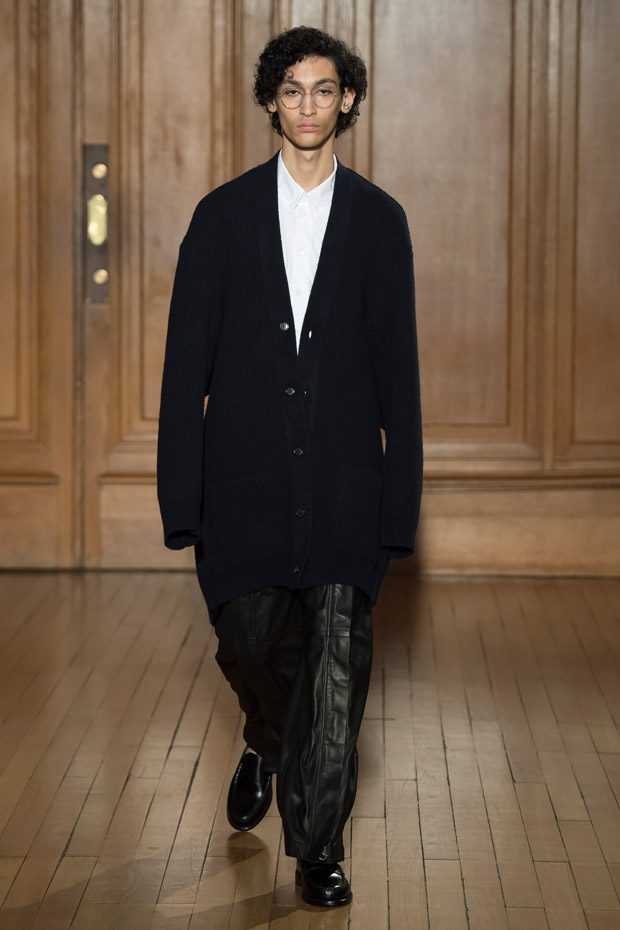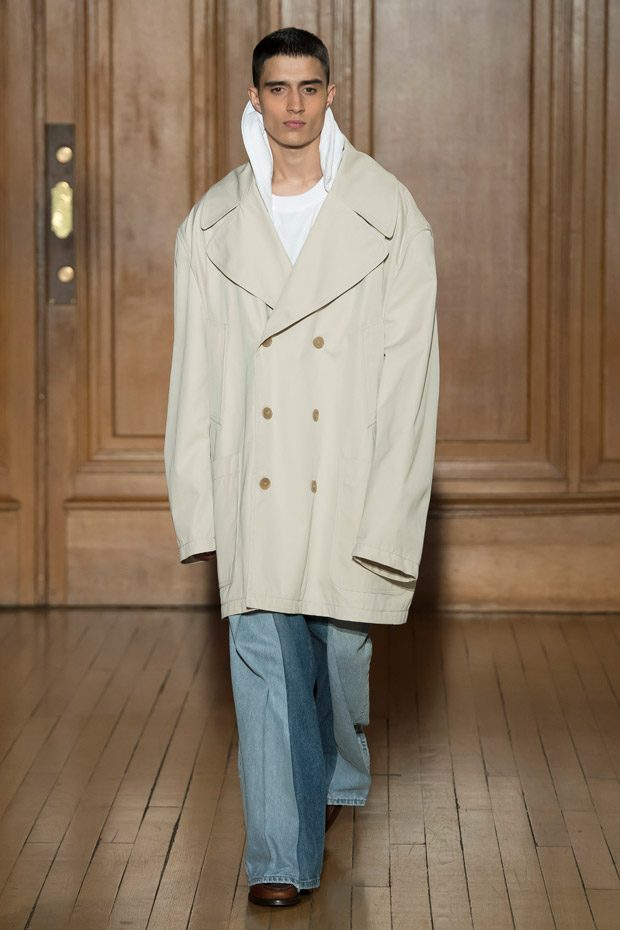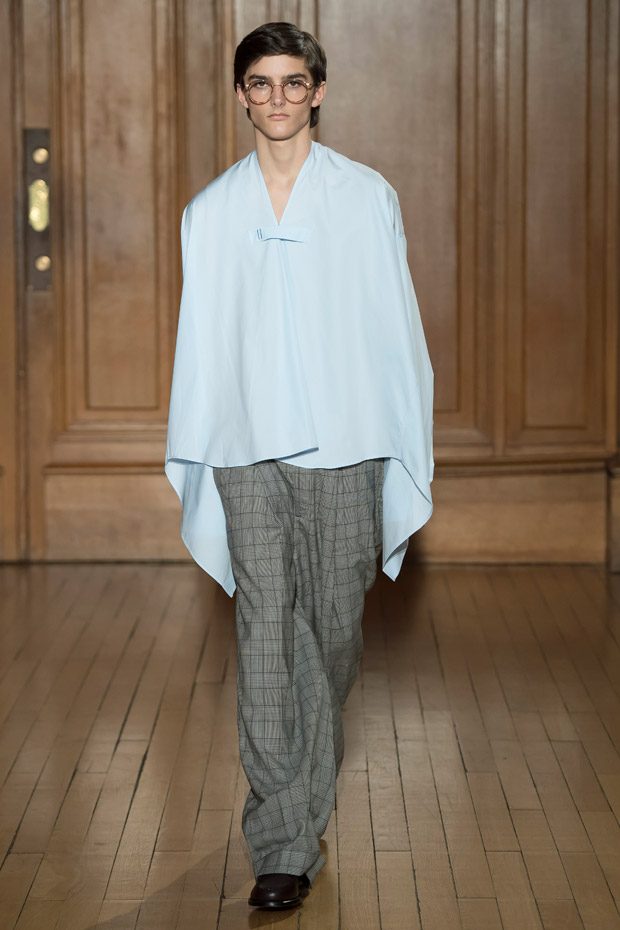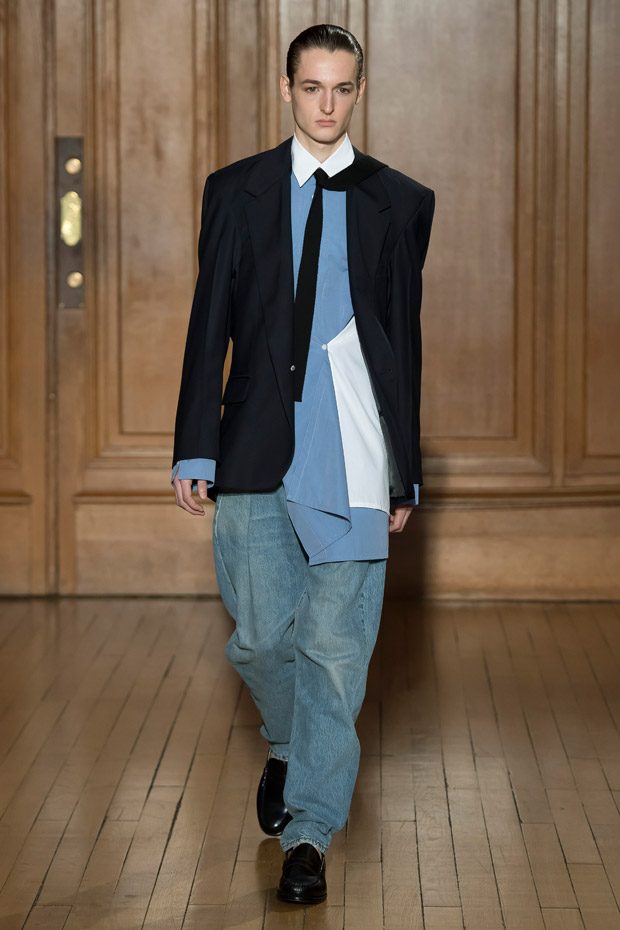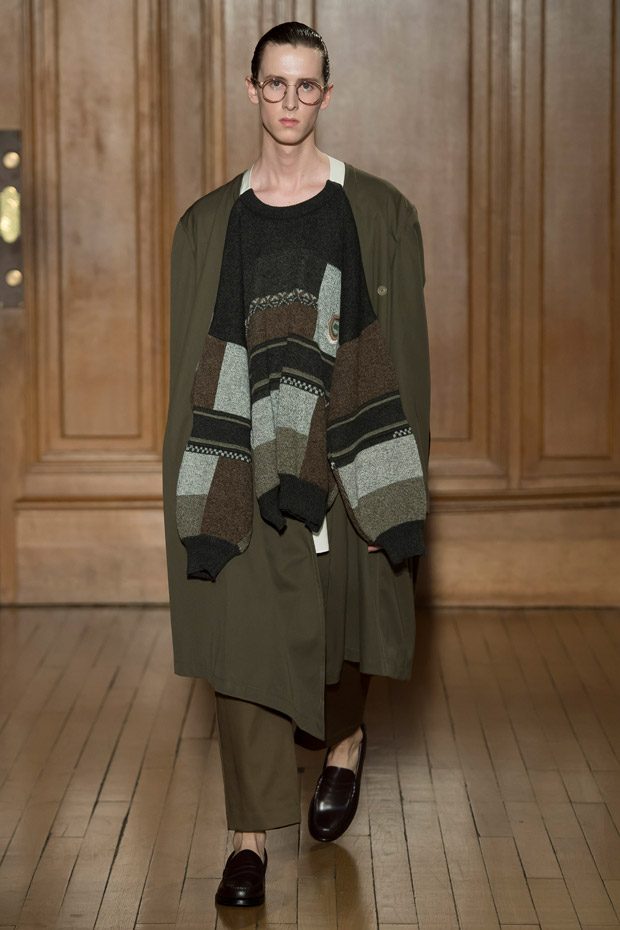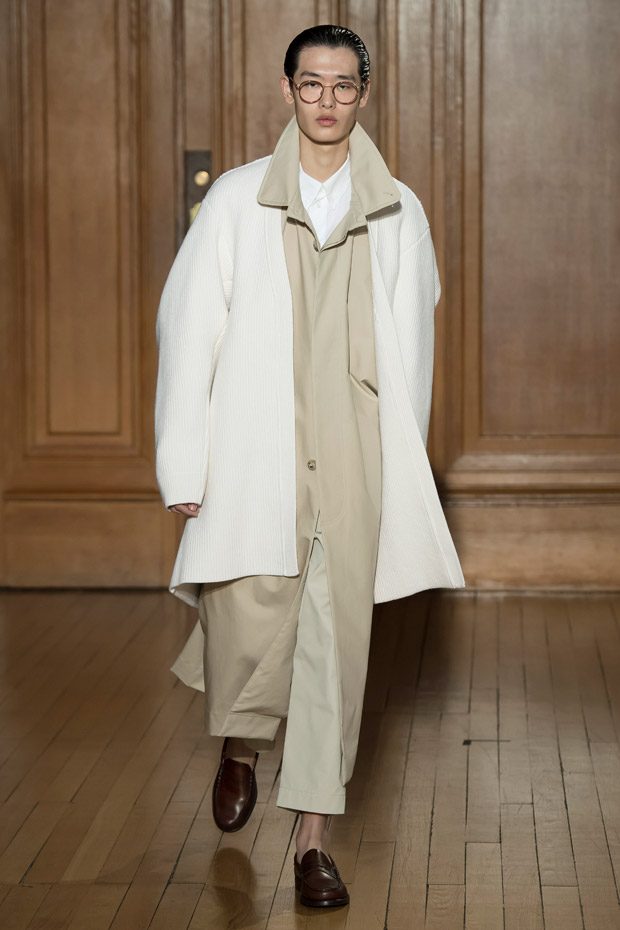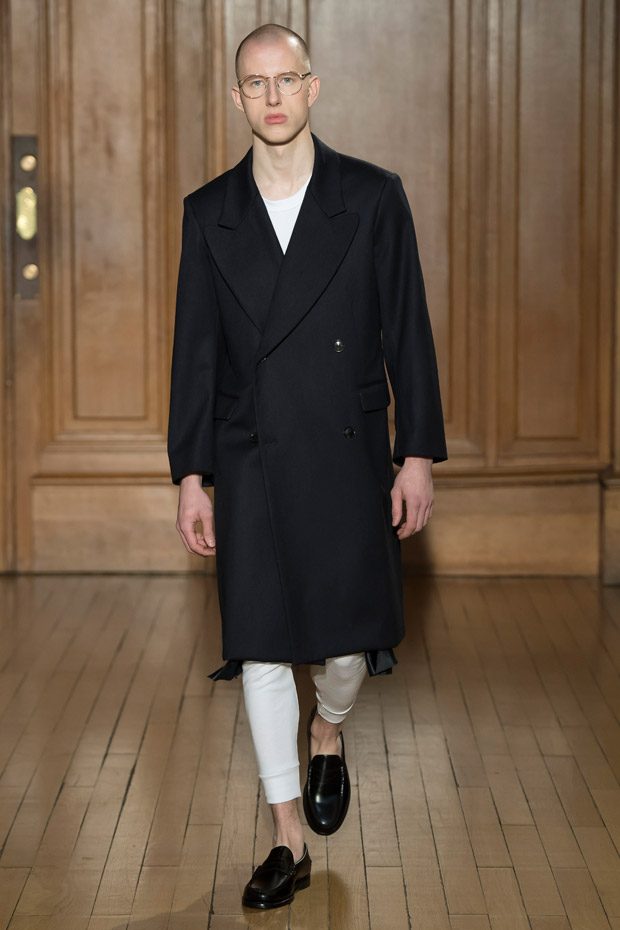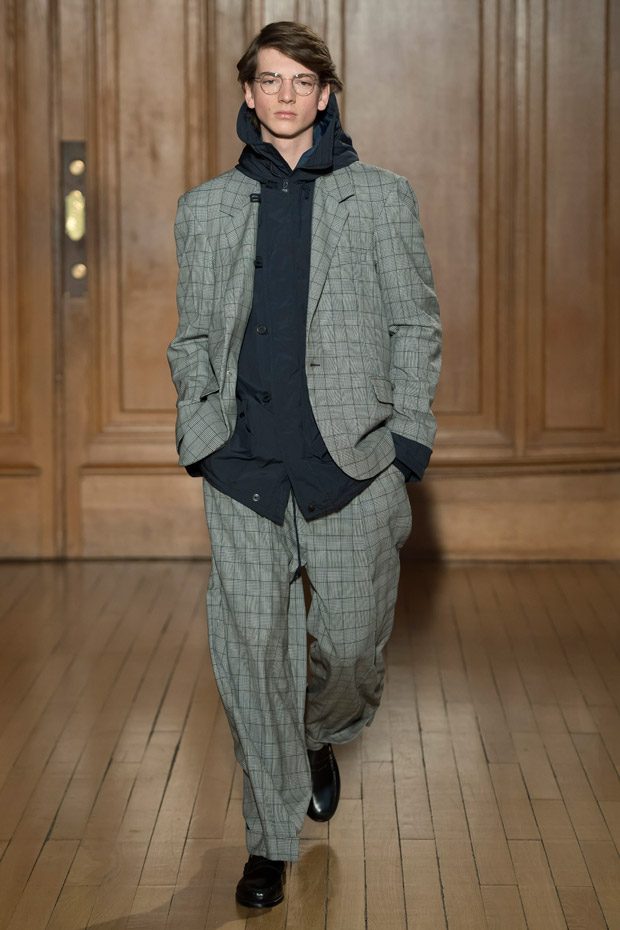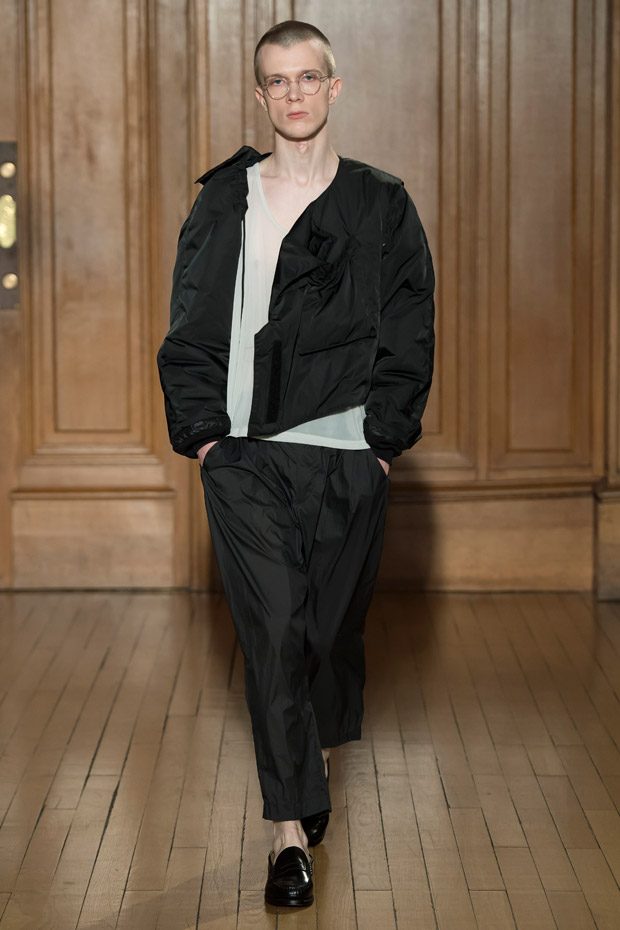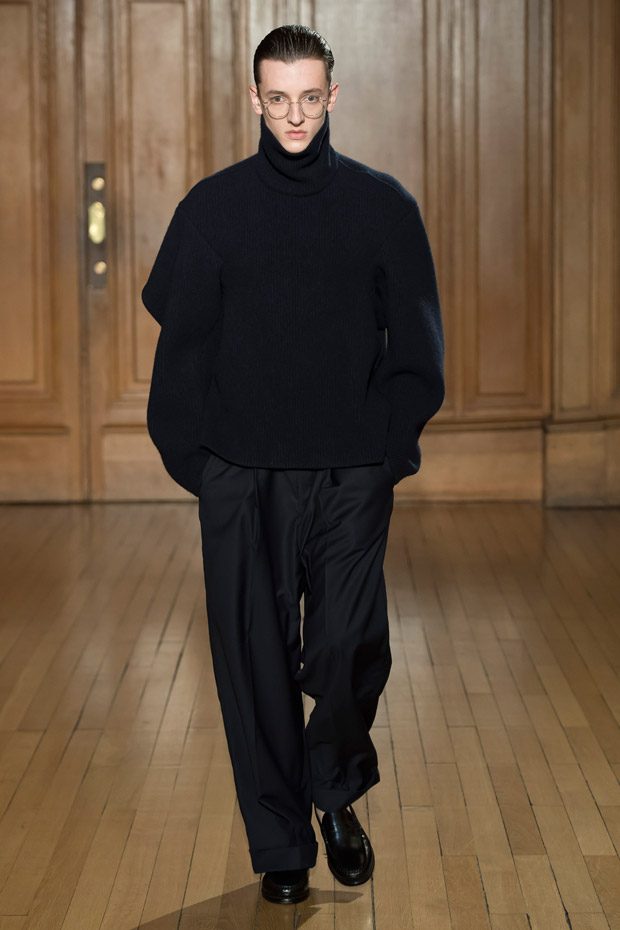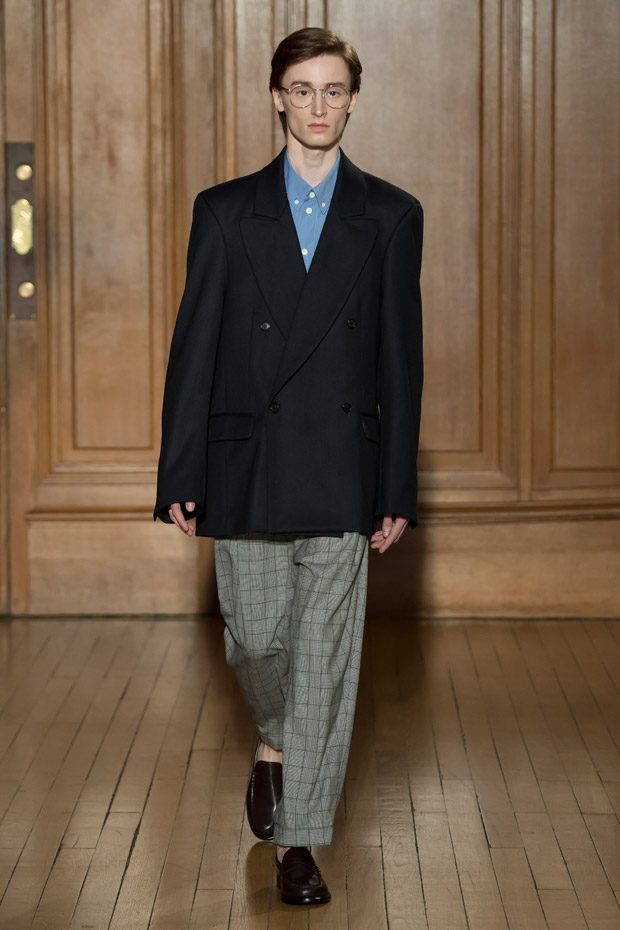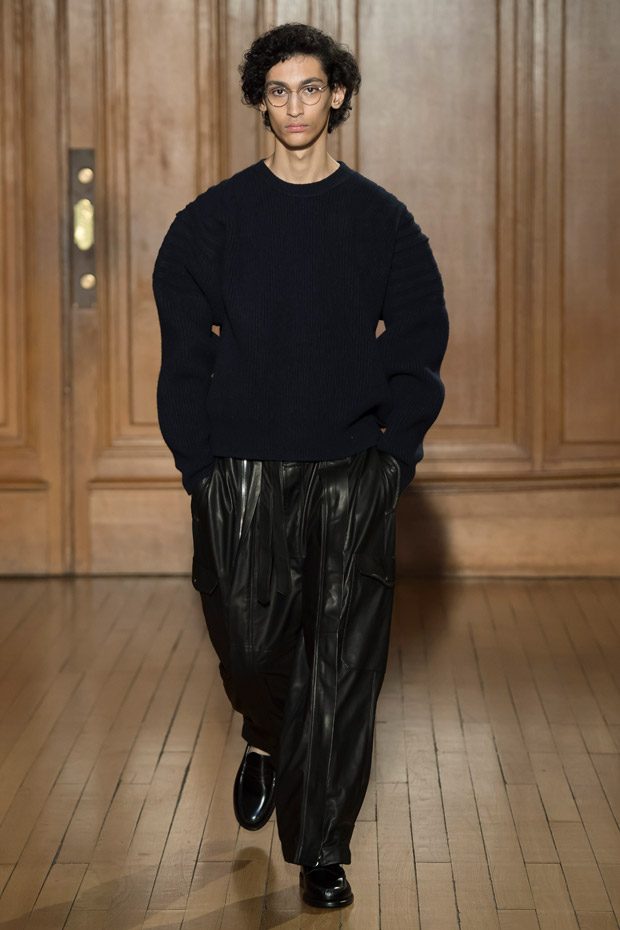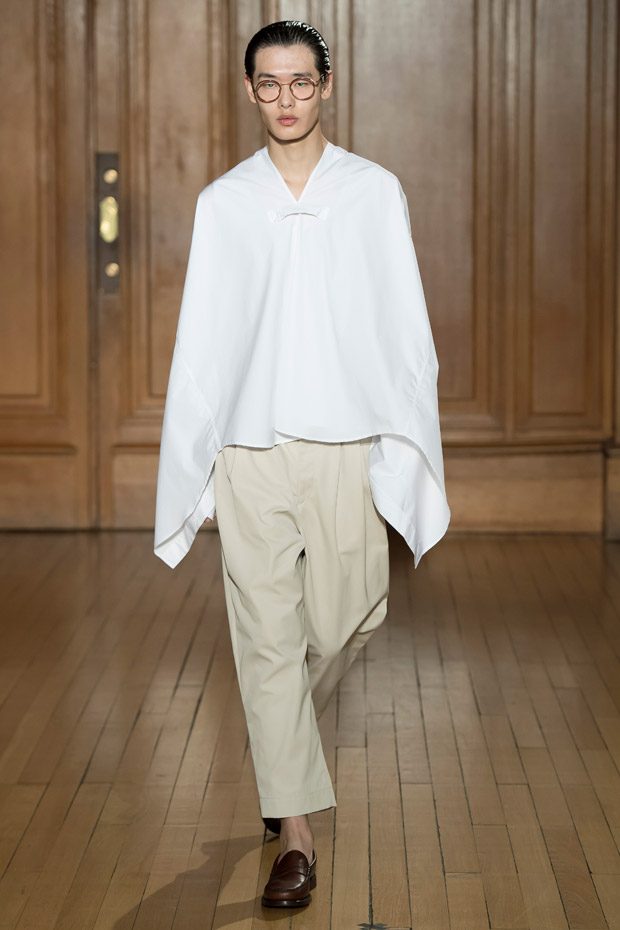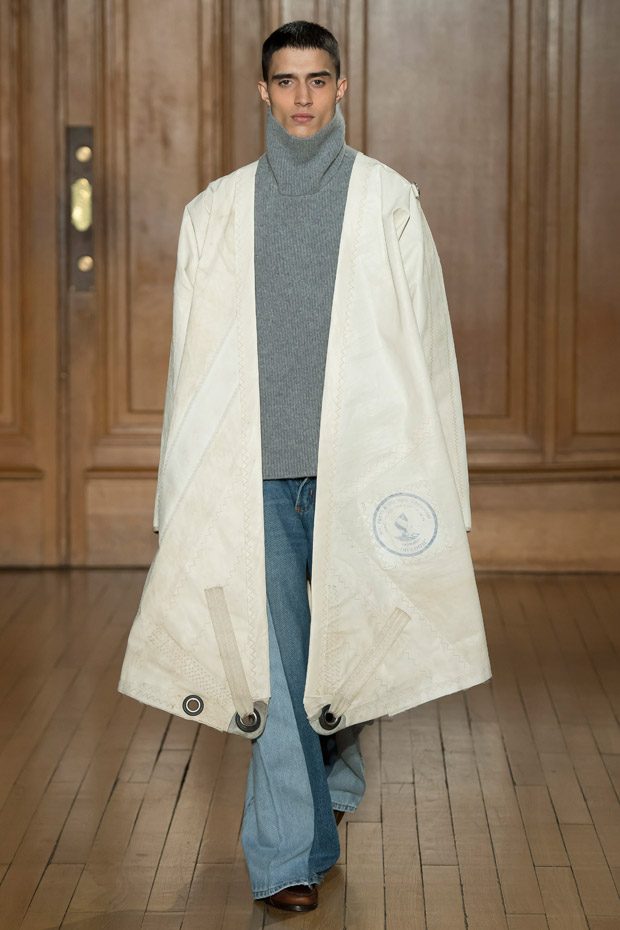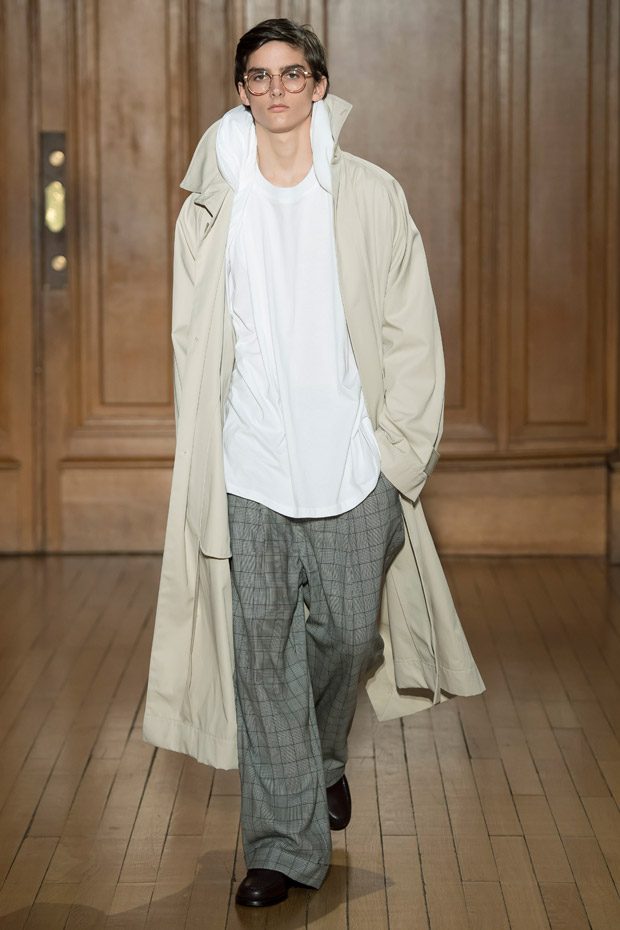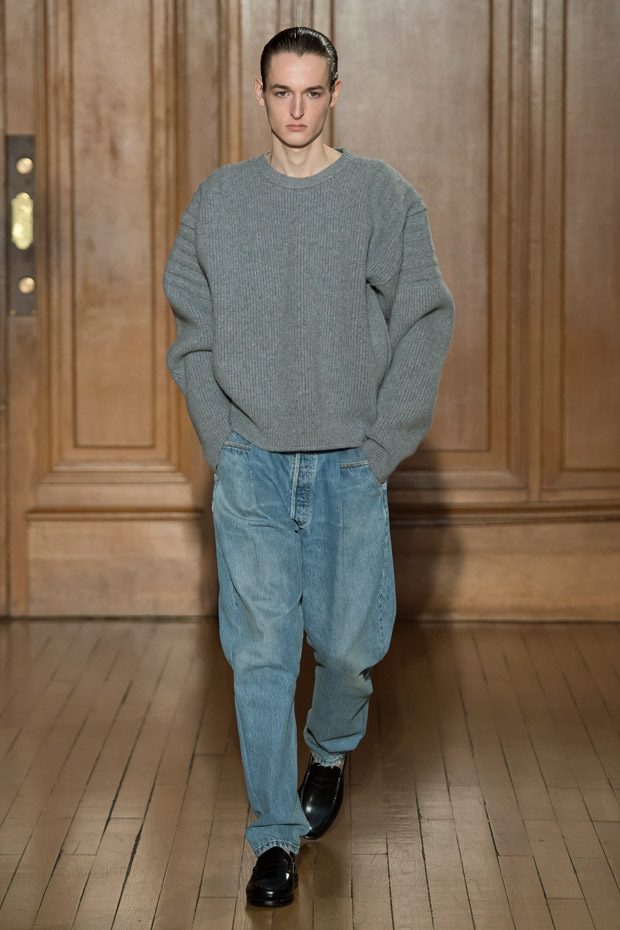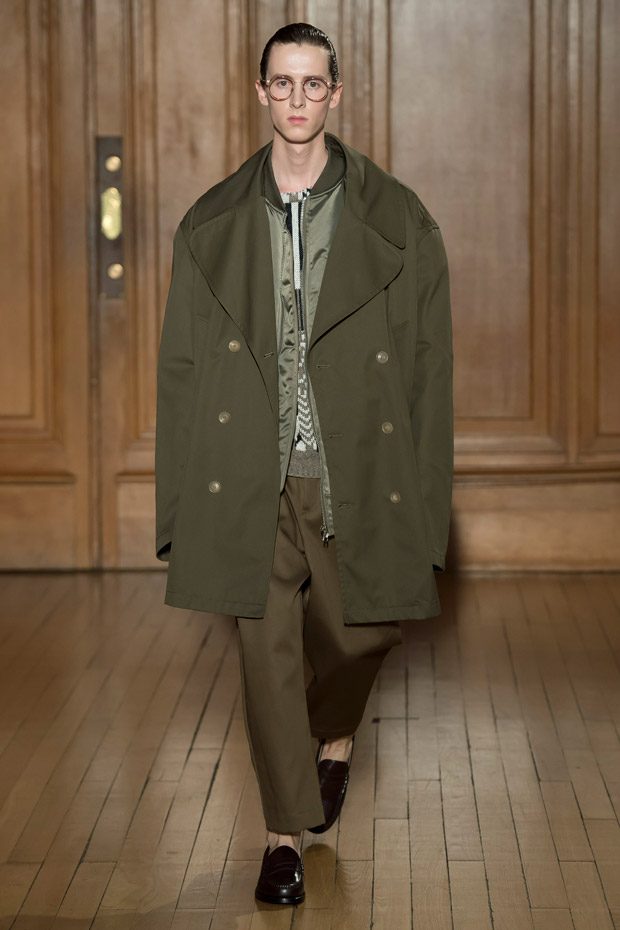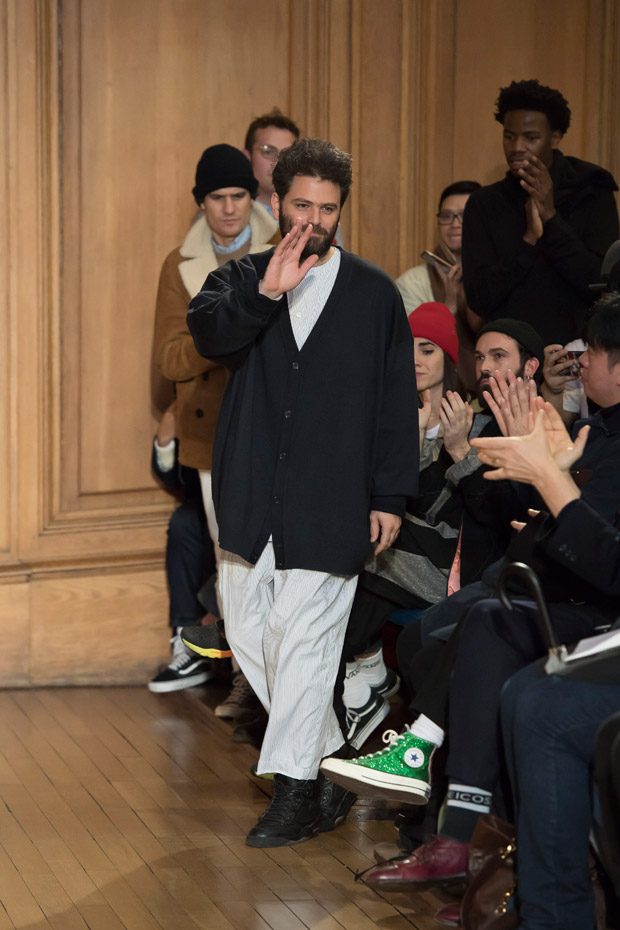 We love hearing from you, connect with us on Twitter, Instagram and Facebook.