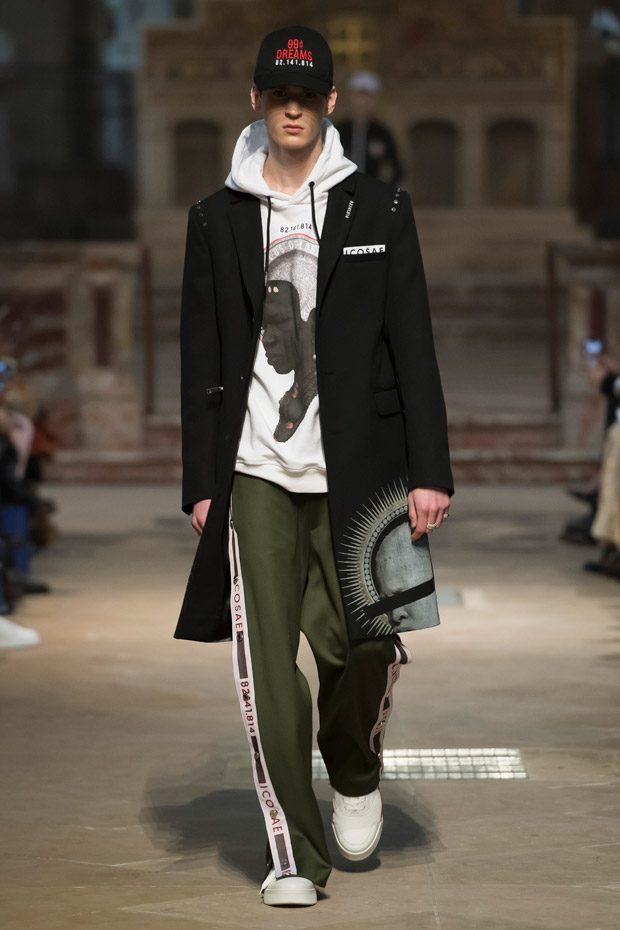 Designer Valentin Glemarec unveiled Icosae's Fall Winter 2018.19 Unrecognized Youth' Spirituality collection that explores relation between religion and the young generation, questioning new idols of hope that people find in pop culture and entertainment. With AW18 collection Valentin is offering his answer to What's a God to a non-believer question. Christian Louboutin designed accessories from headbands and caps to sneakers, for this season's Icosae's runway show, that was held during the second day of the ongoing Paris Fashion Week.
"The collection translates this social re-appropriation clashing the tailoring and the street-wear: Typical tailored fabrics like wool Super 120s' or blended wool confront technical fabrics or soft cottons. Tailoring pieces take the street-wear codes with appliqué sports bands or scratch patches. Track pants are worked in wool, over-shirts in printed silk.
Transformation is also embodied by overall trompe-l'oeil prints with an optical illusion work: A floral print from afar transforms into a riot scene in close up. Taking a stand for re-appropriation, the seasonal Muse is plural with different representations of Icons: a riot Madonna, a sacred albinos child, an African Muse, all painted with oil on canvas by the designer."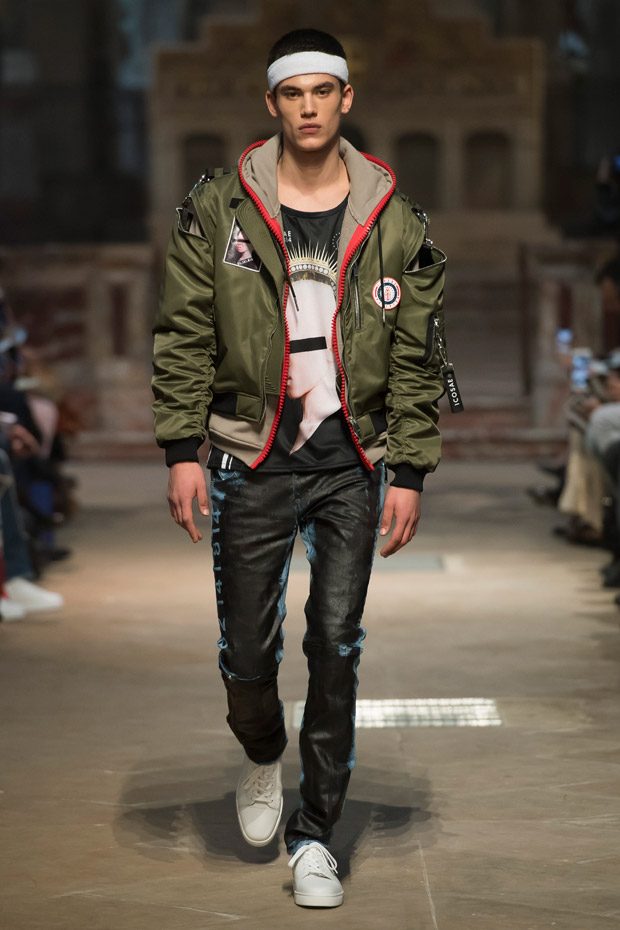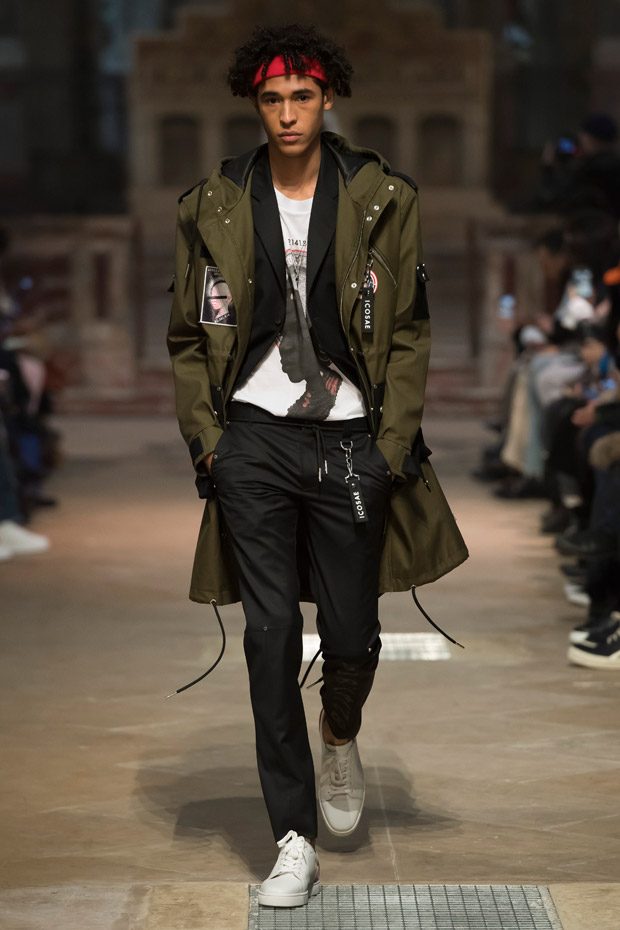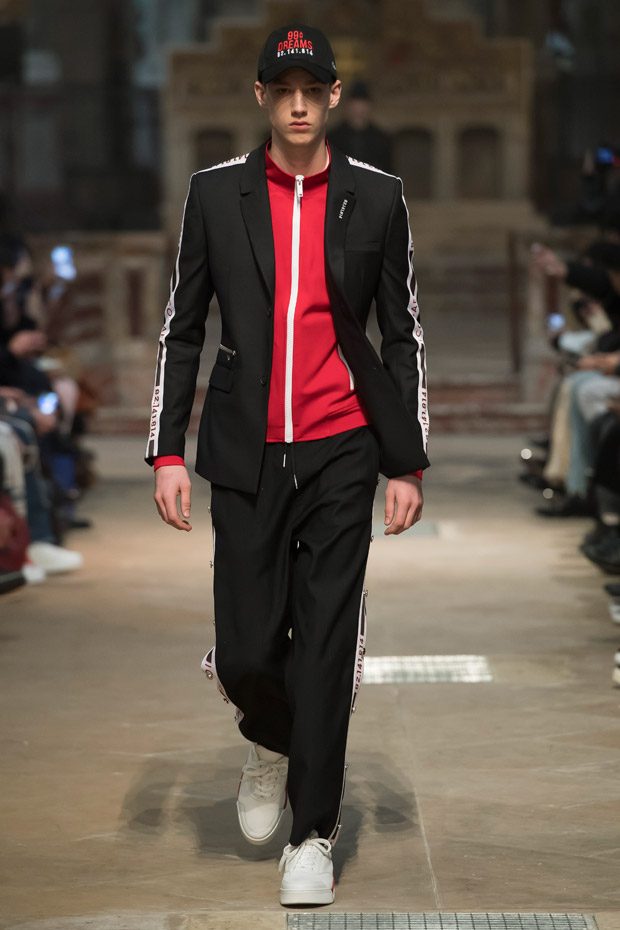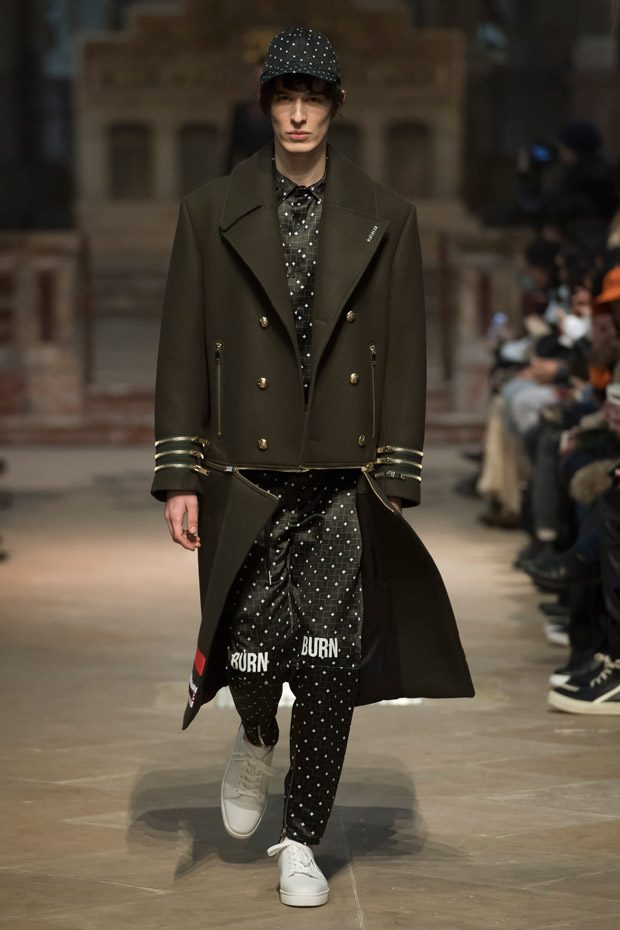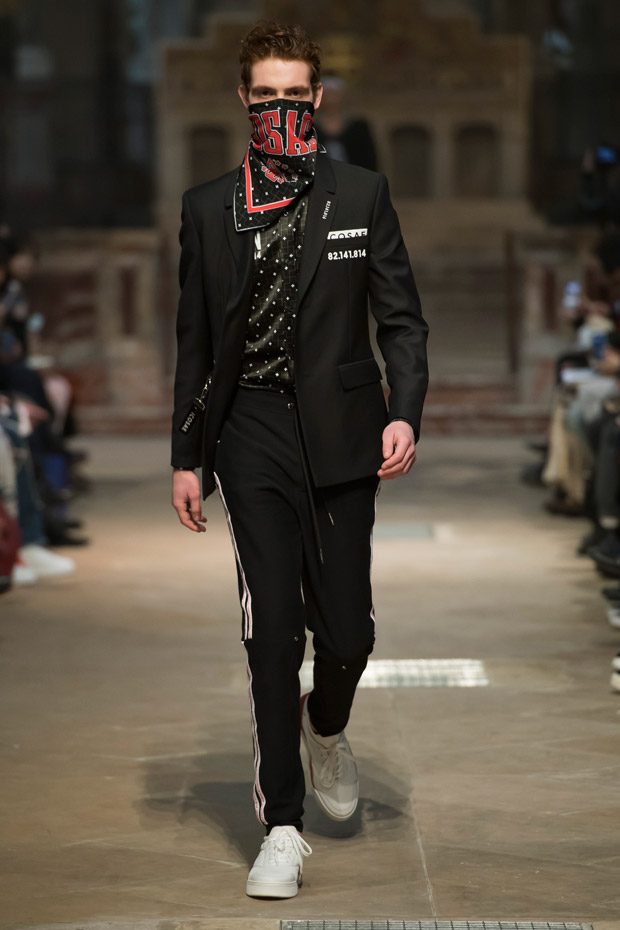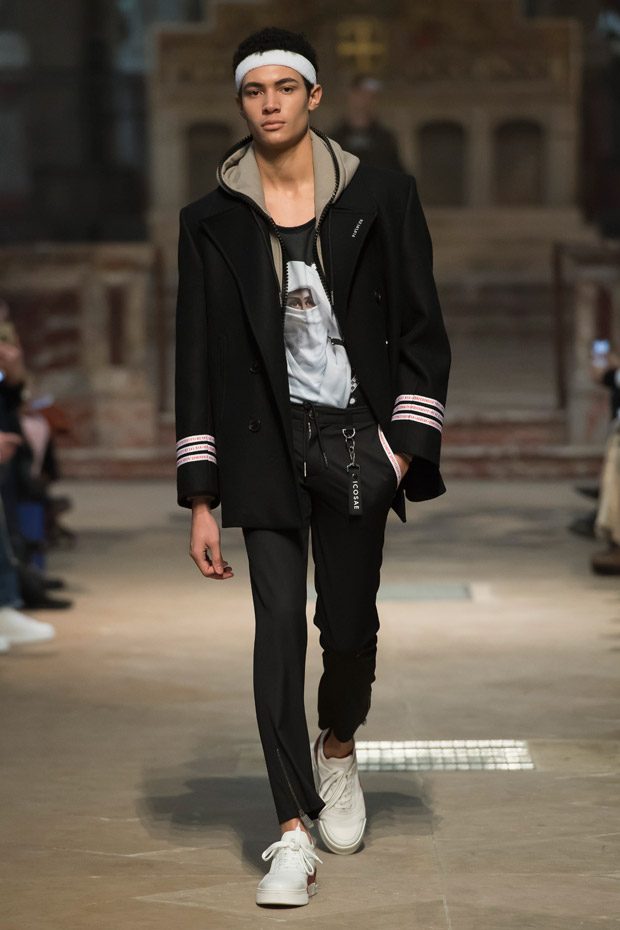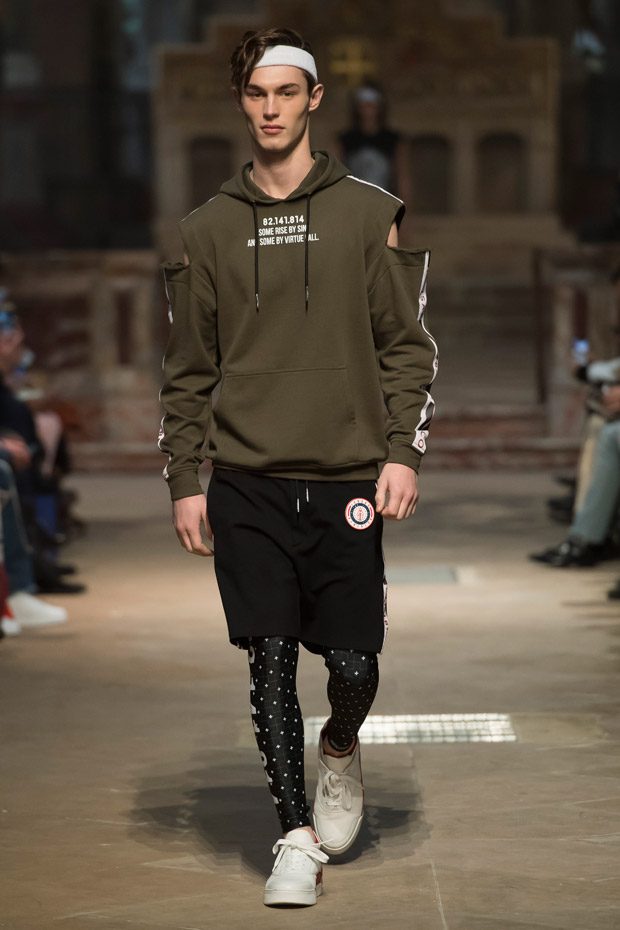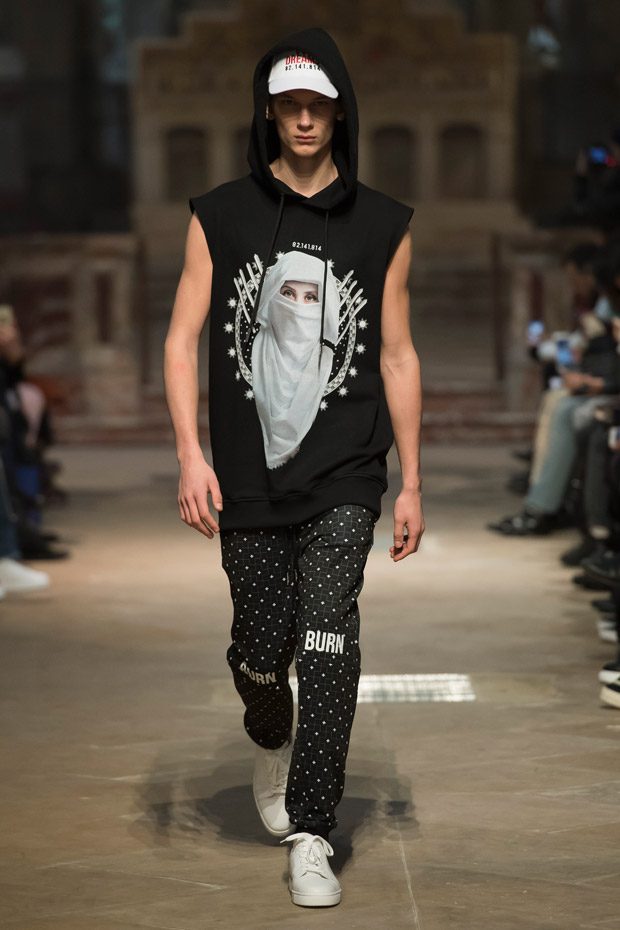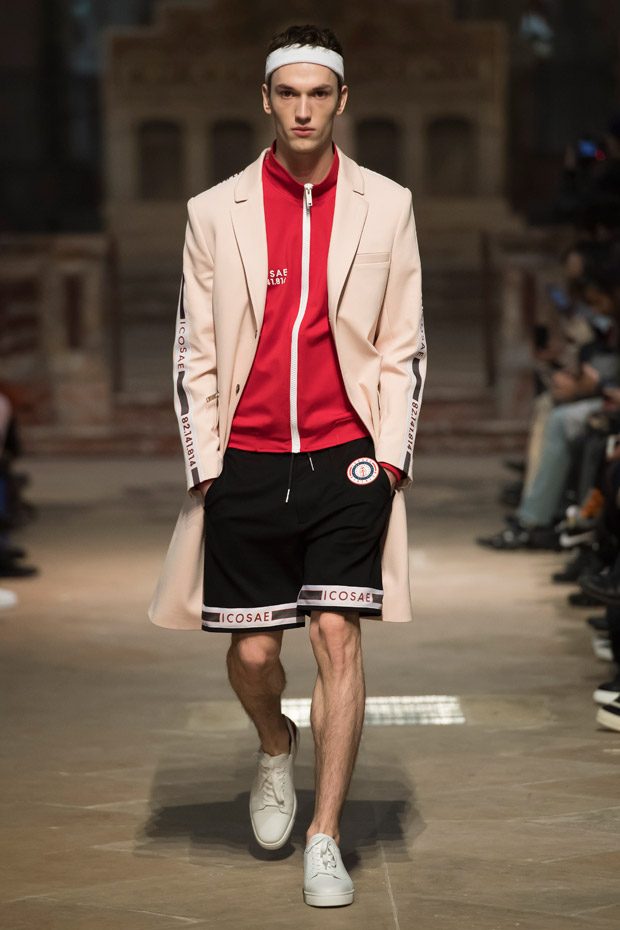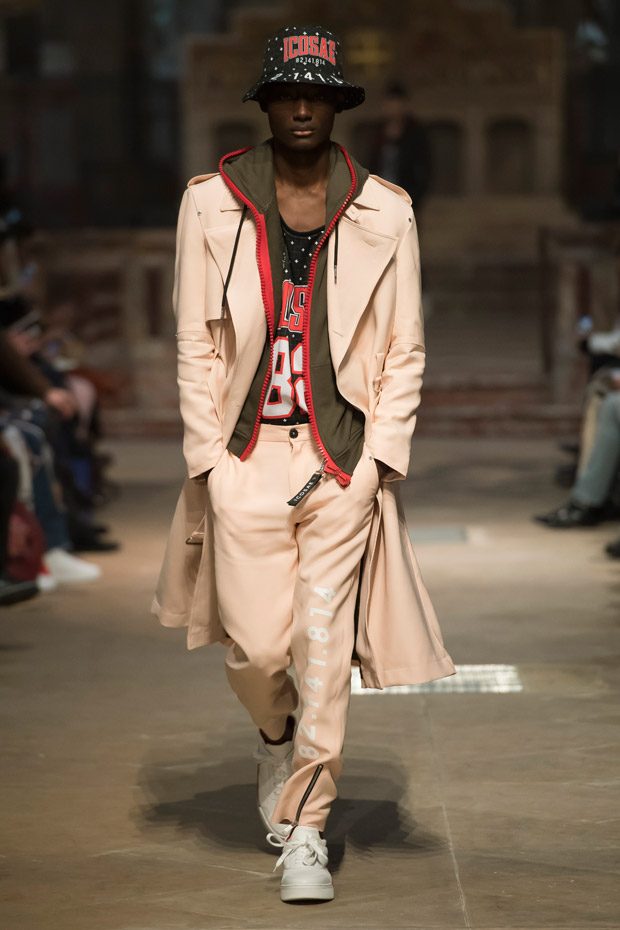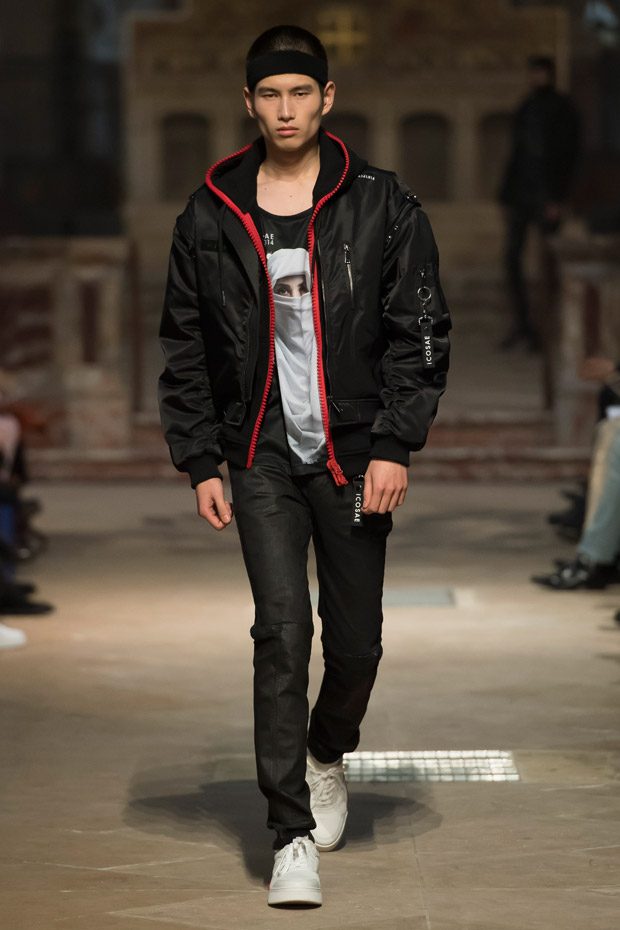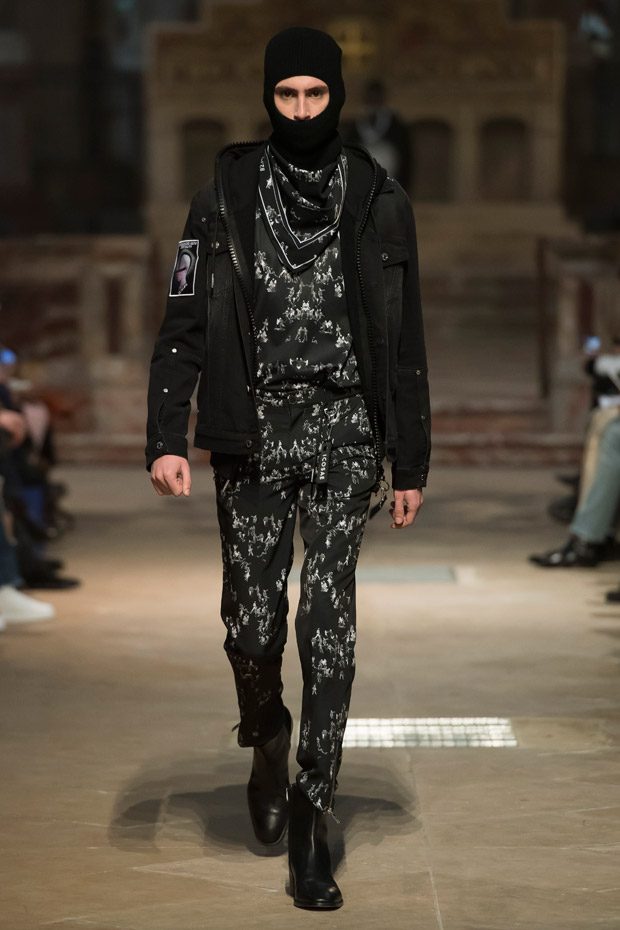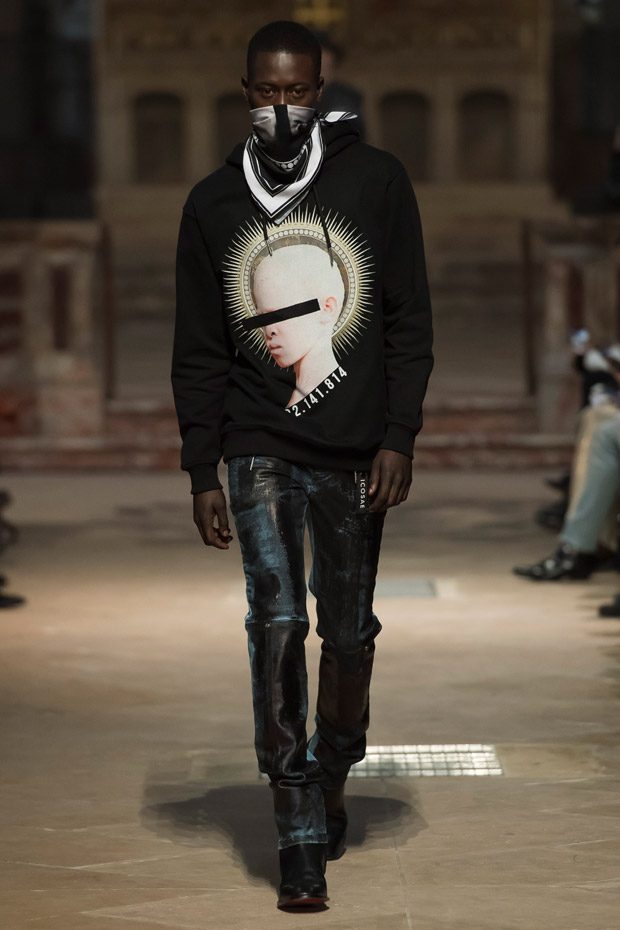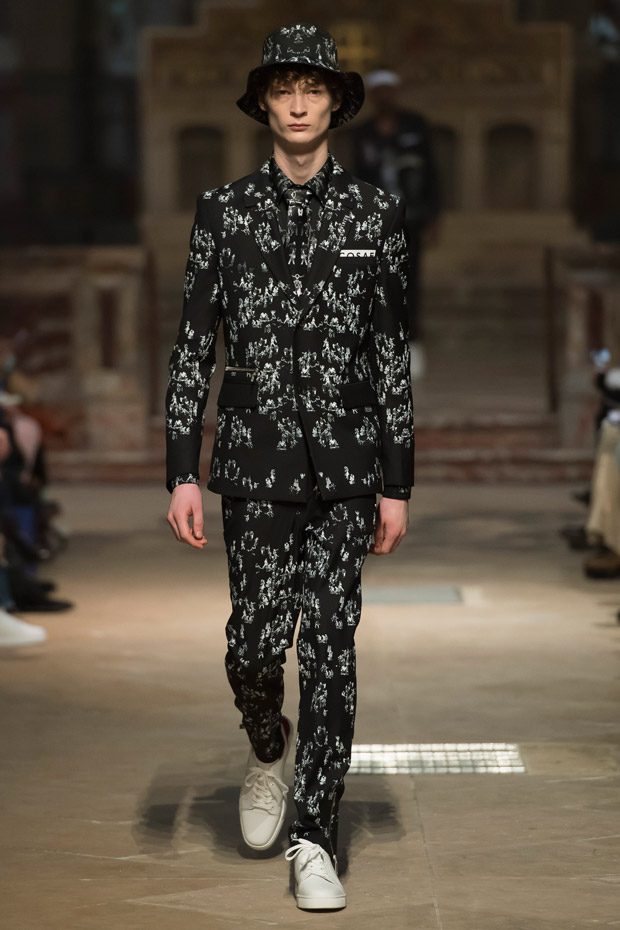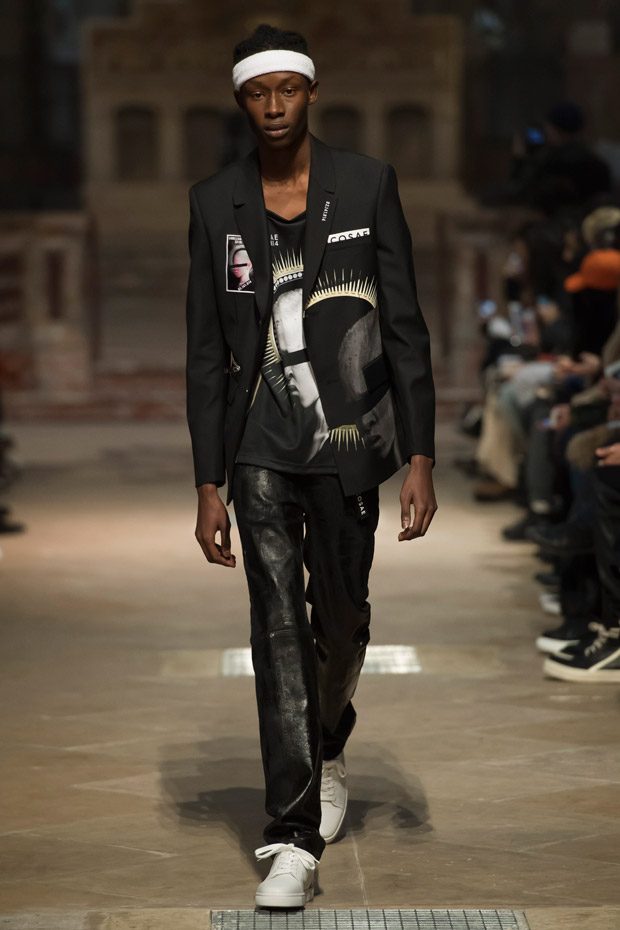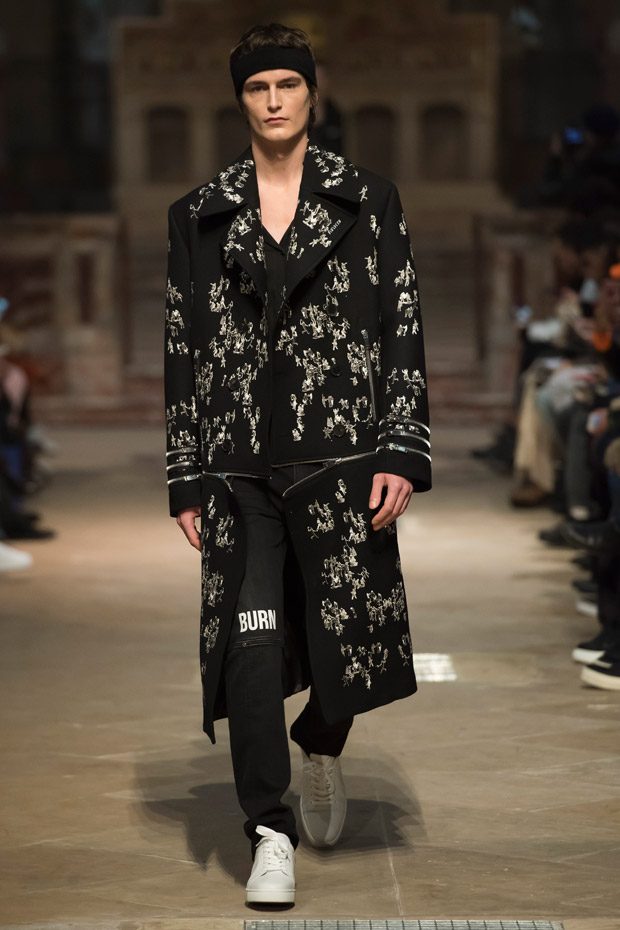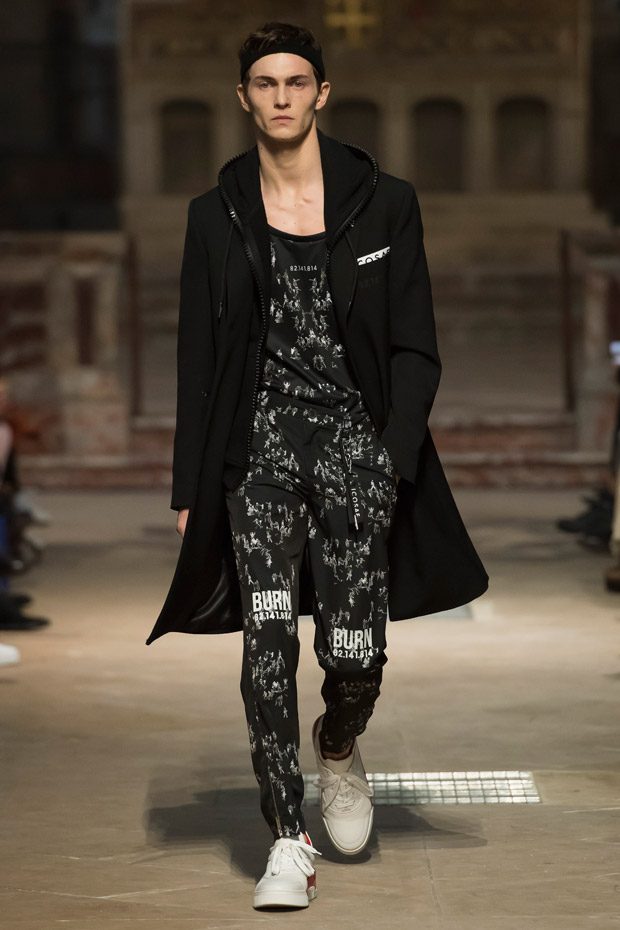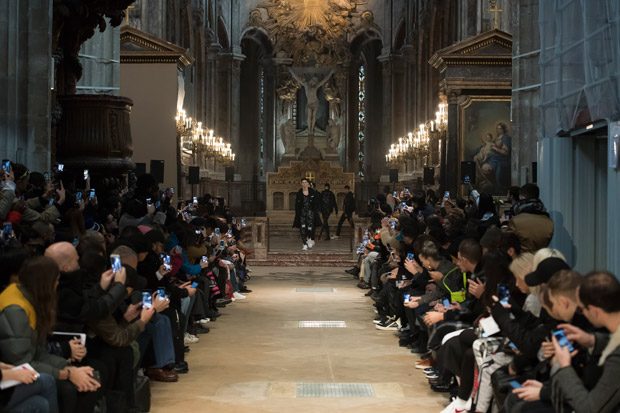 Photography by Shoji Fuji
We love hearing from you, connect with us on Twitter, Instagram and Facebook.