Astrid Andersen presented her Autumn Winter 2018 collection during the second day of the ongoing London Fashion Week Men's. Inspired by the Buffalo-era London, the designer used the iconic imagery from the 80s  and integrated it into the collection – original shots by photographer Mark Lebon of Jeny Howorth styled by Caroline Baker. A mash-up between the decadent and the rave, the collection is a true homage to the legacy of the era of Buffalo youth.
This season, Astrid Andersen ventures to a place without rules and organisation from a design perspective. The collection was created from a mind-set urgently seeking fun and adventure, one where the creative journey and experience is appreciated as an art form in its own right. Putting aside order and convention has allowed Astrid Andersen to let intuition be the guiding principle at the heart of this season's development. Fabrics are eclectic and enticing from colourful silk jacquard, custom printed silks and technical puffer fabrications through to more unexpected tweeds, tartans and glitter organza. Quality and provenance are at the heart of the Astrid Andersen brand and she continues to work with Sophie Halette and Saga Furs to guarantee the highest standards of finish and ethical production within her work. As ever the thread throughout the collection as with all of Astrid Andersen's work – comfort at the centre of everything. Astrid Andersen incorporates womenswear looks into this seasons menswear show as a preview of her forthcoming full womenswear collection and emphasising the importance of a genderless approach to fashion. The womenswear collection will be available for wholesale appointments during men's market dates in Paris alongside the menswear collection – a single coherent vision of the brand for Autumn/Winter 2018. – from Astrid Andersen
The full womenswear range will be shown in Astrid Andersen's native Denmark during Copenhagen Fashion Week on February 1st.
See the backstage imagery here.
Discover more of the collection after the jump: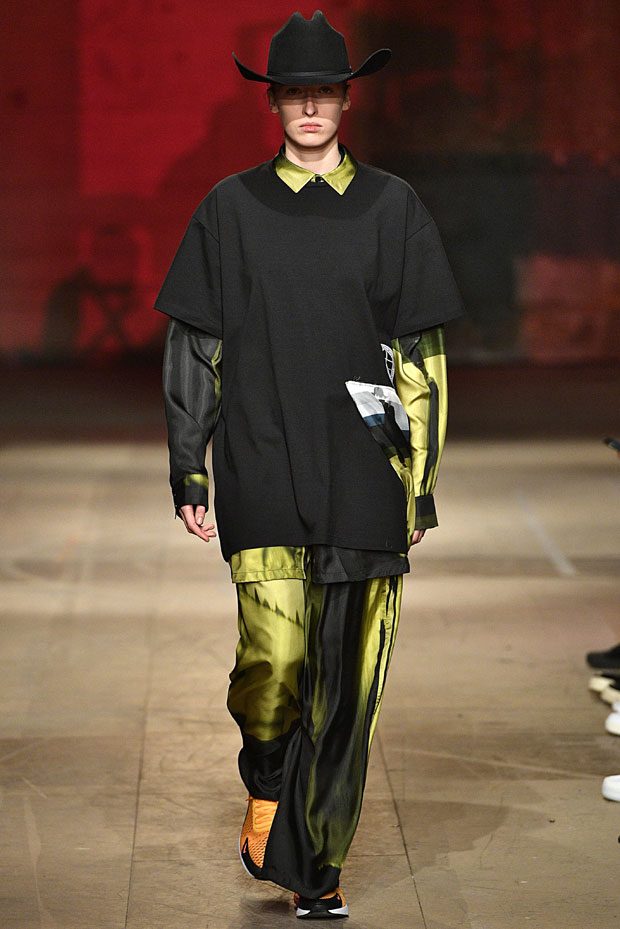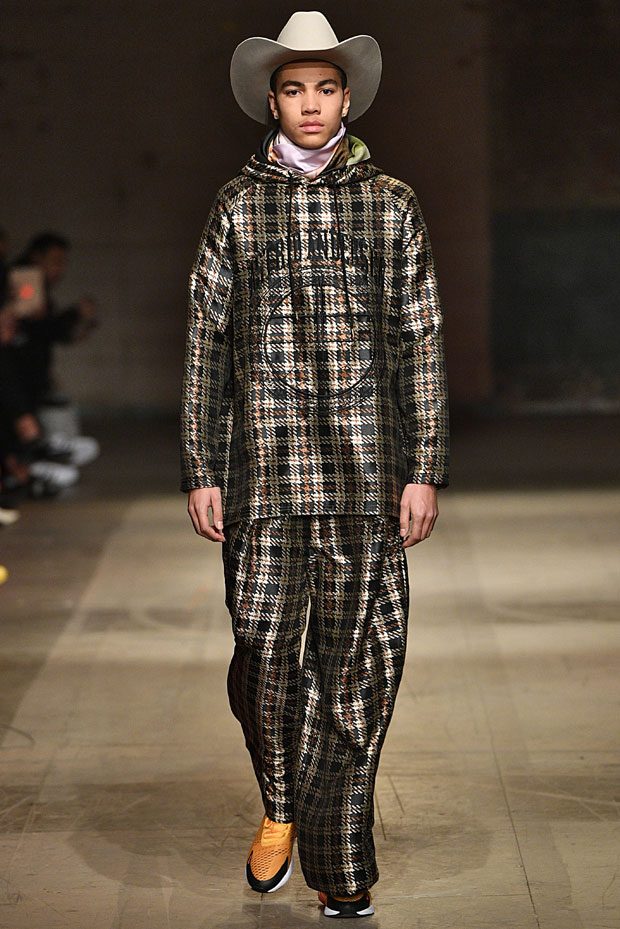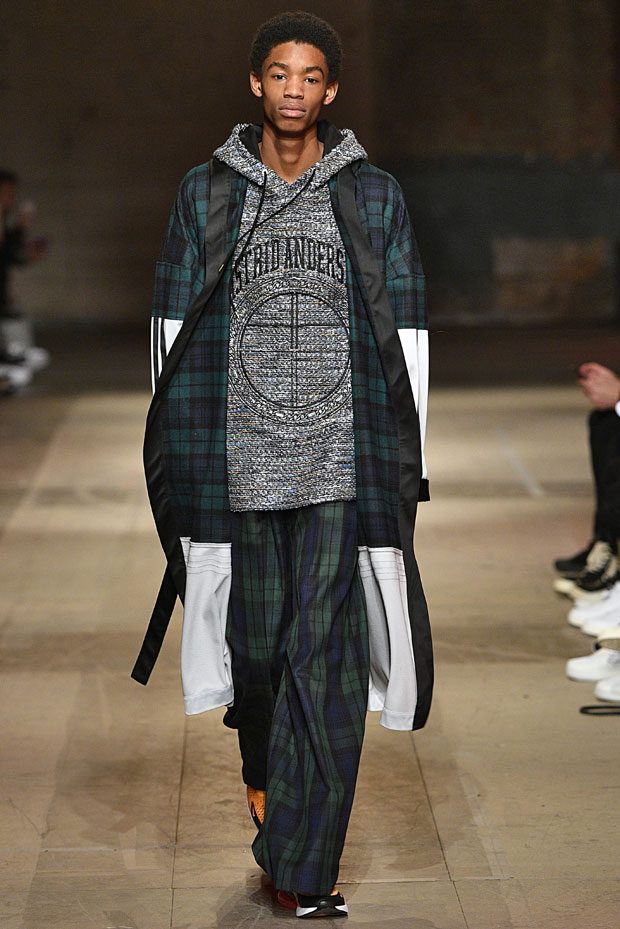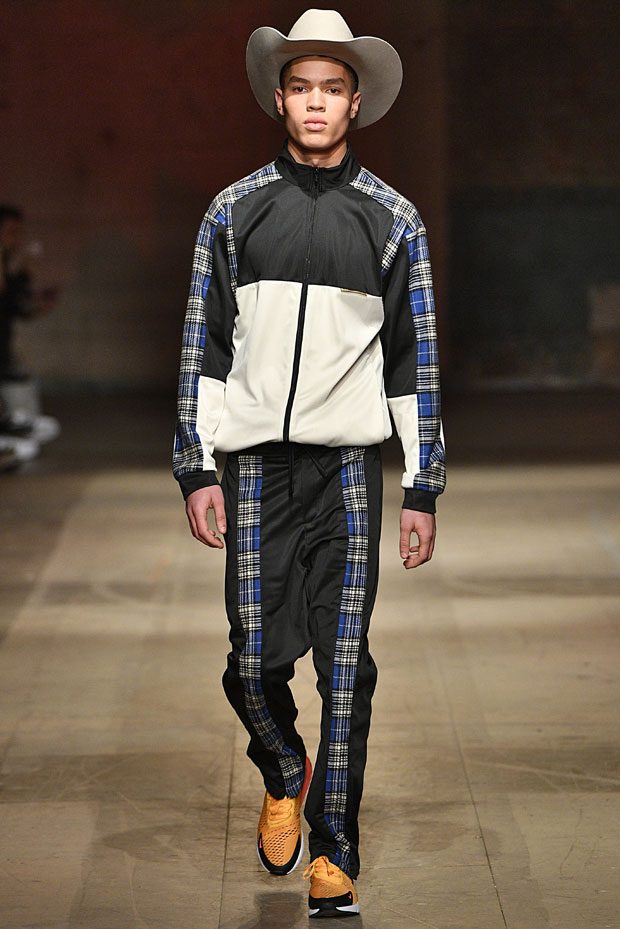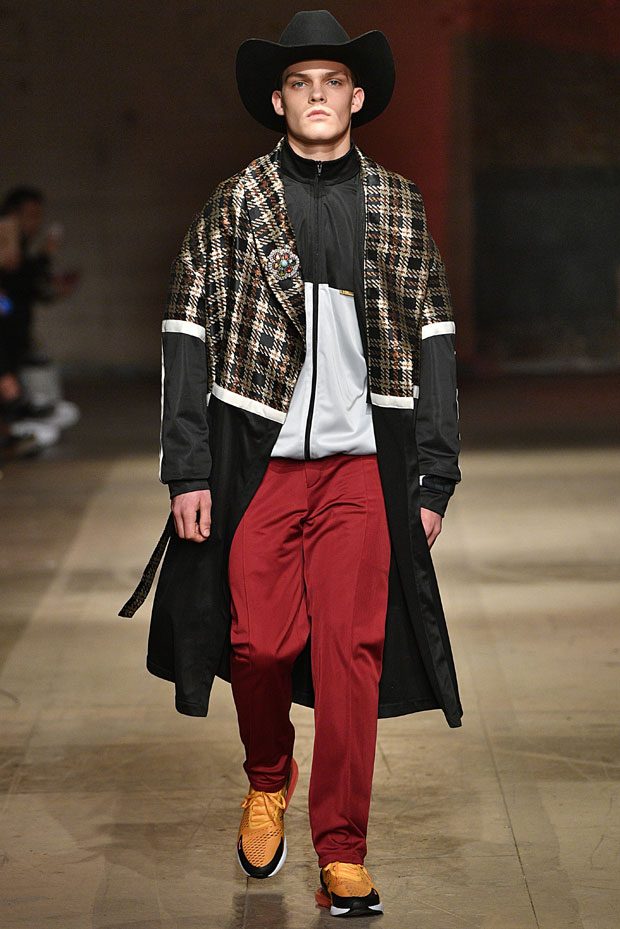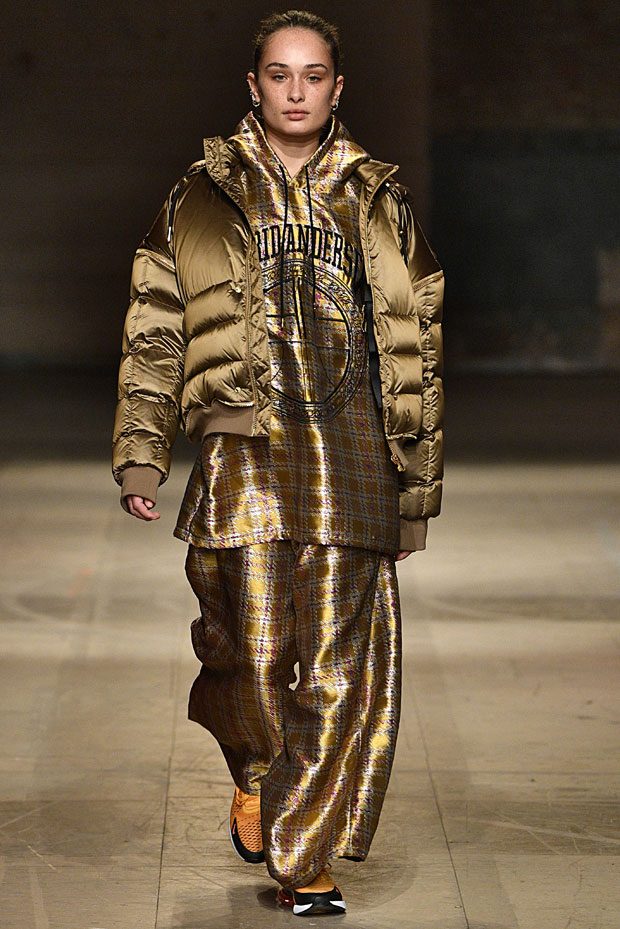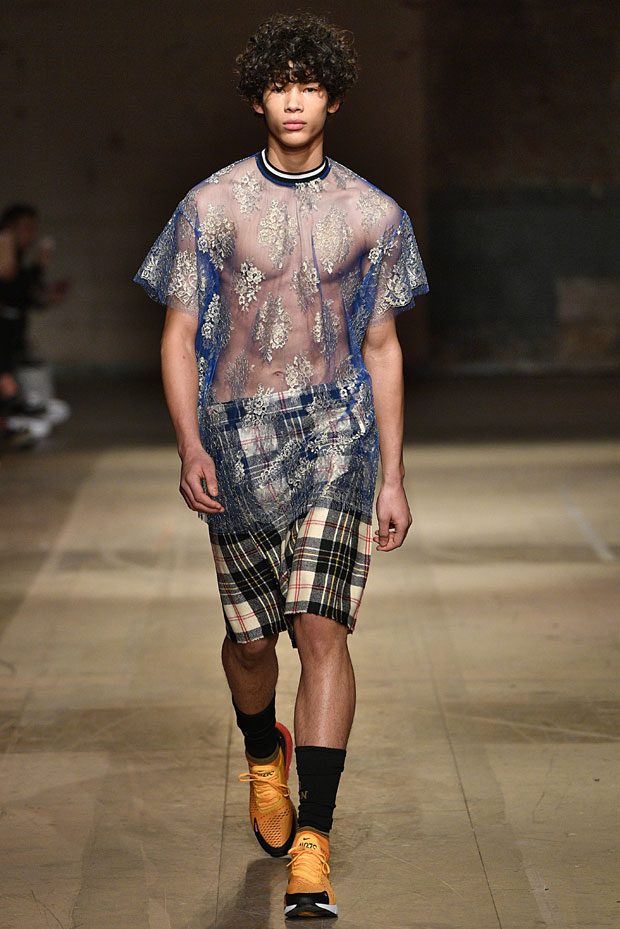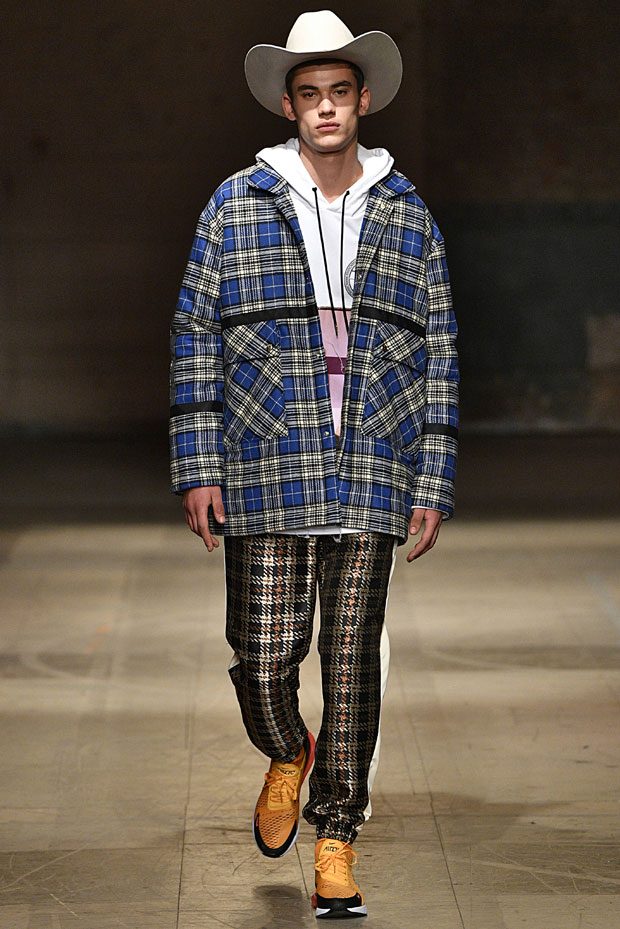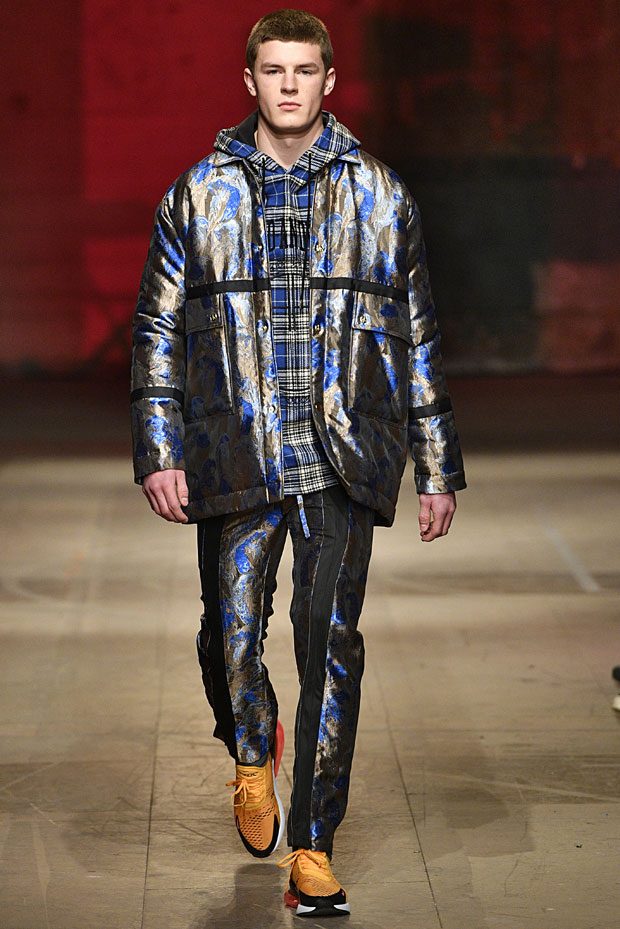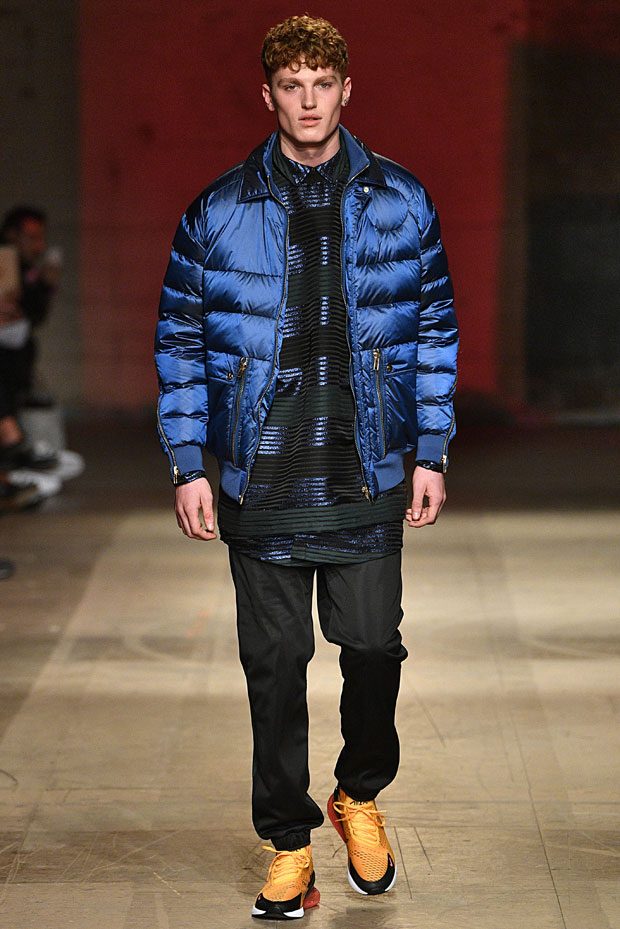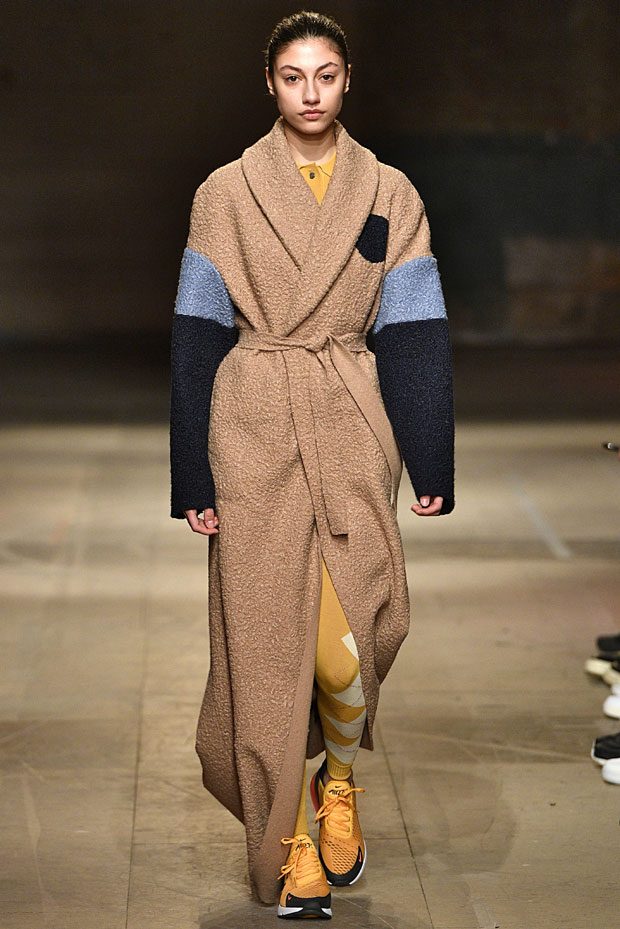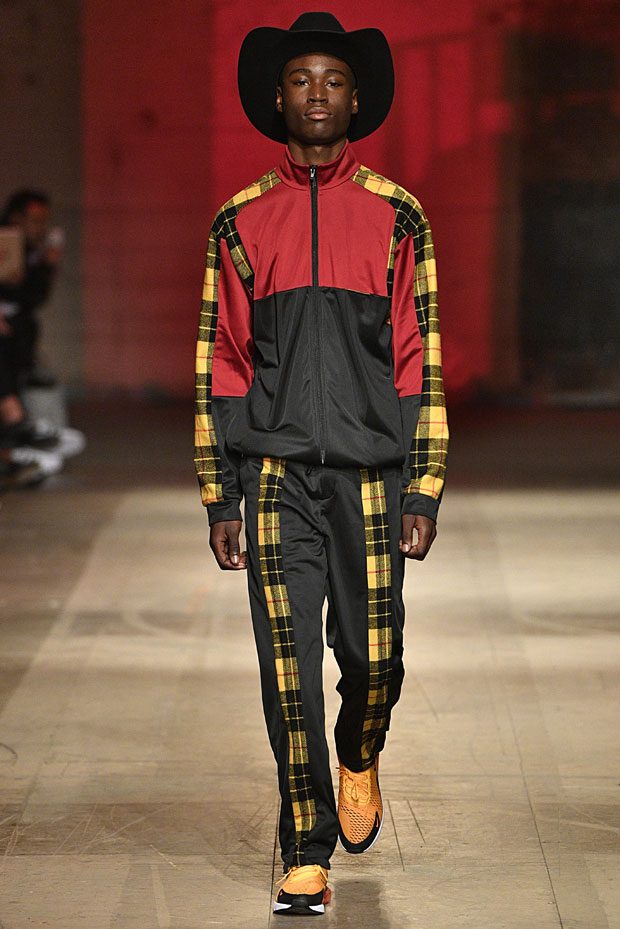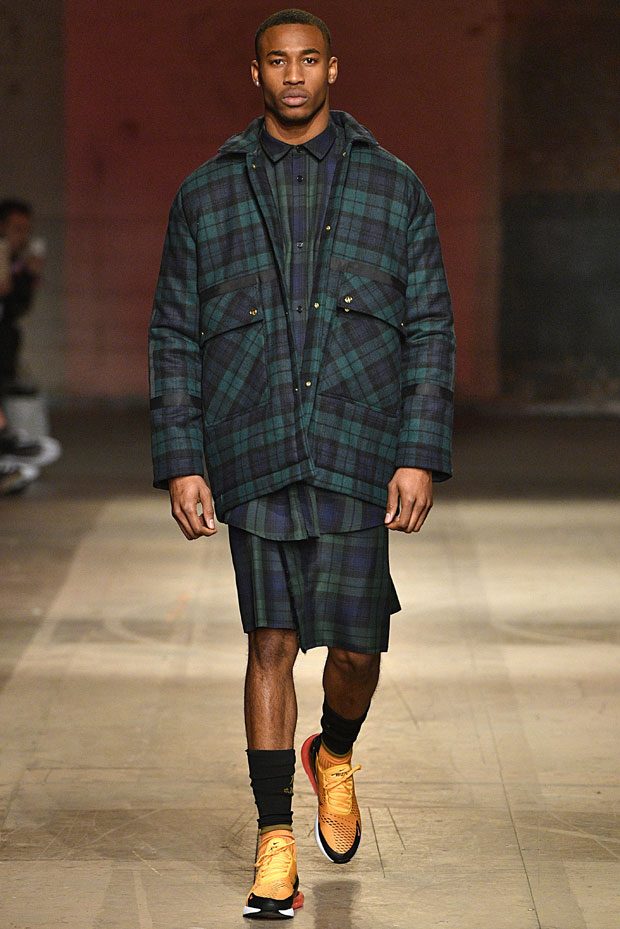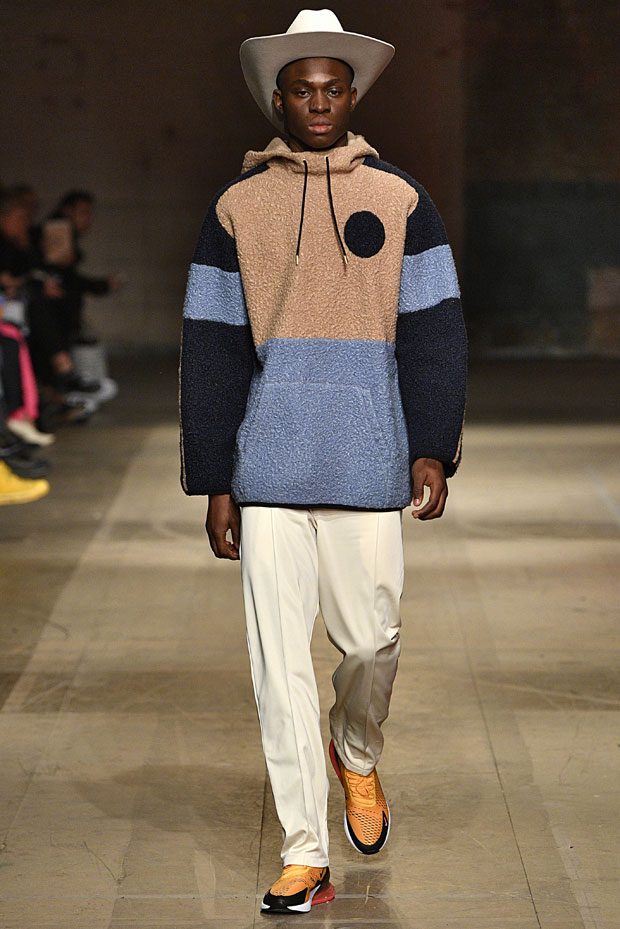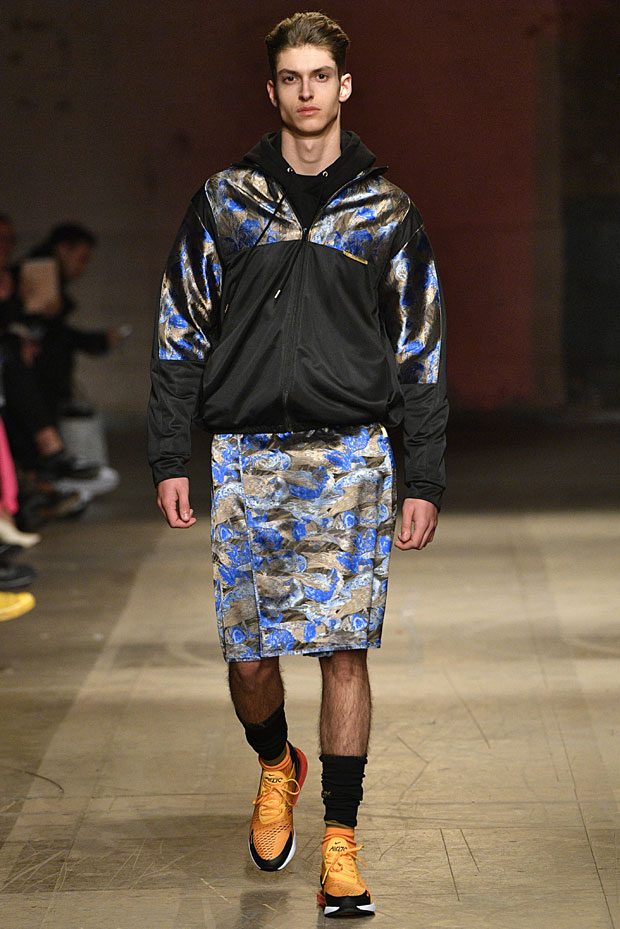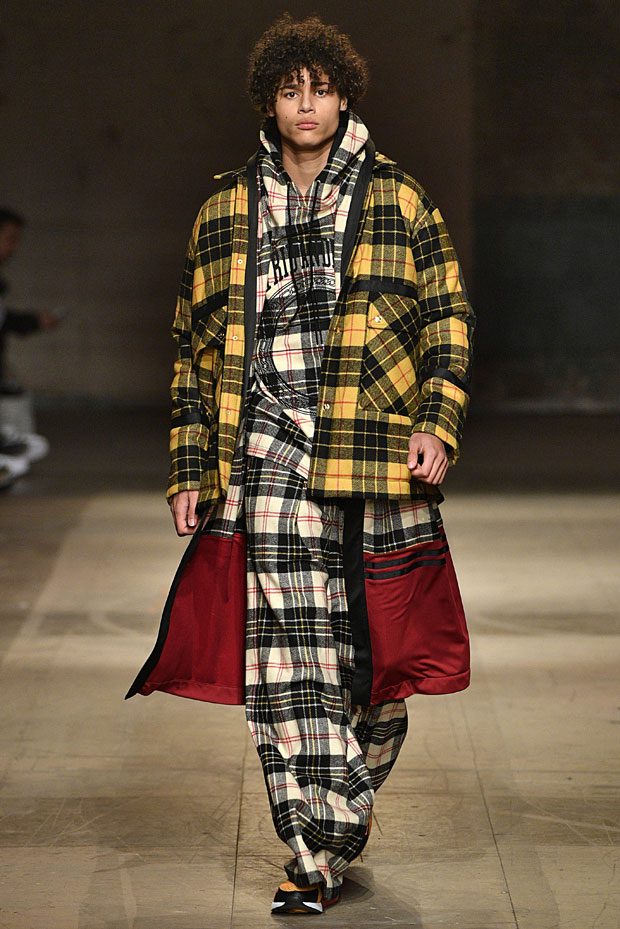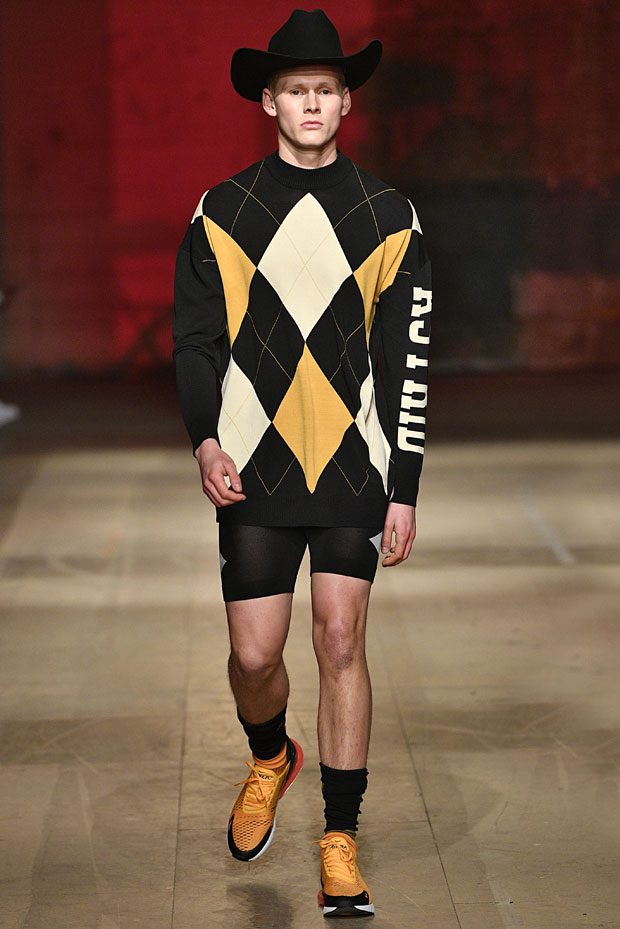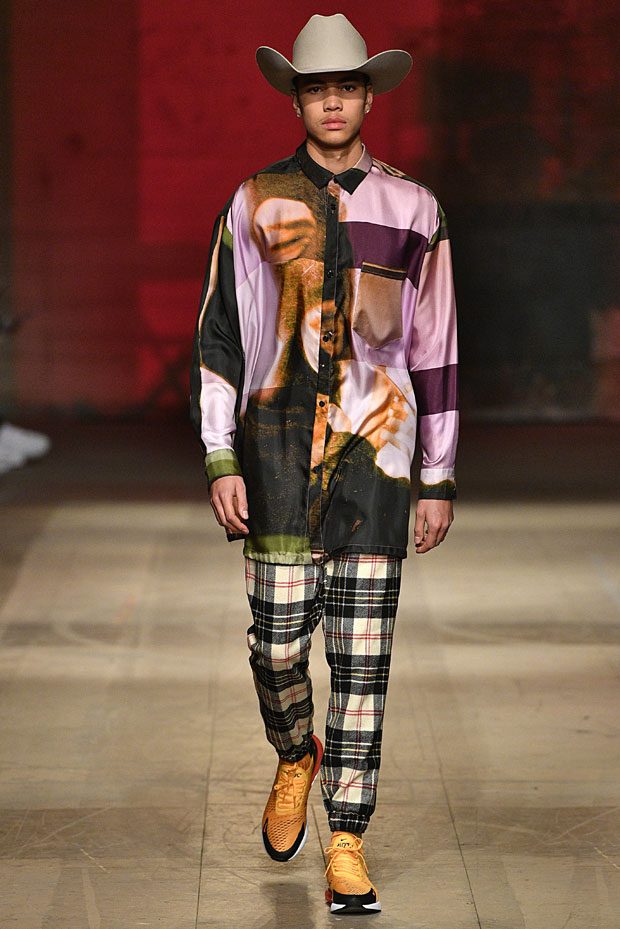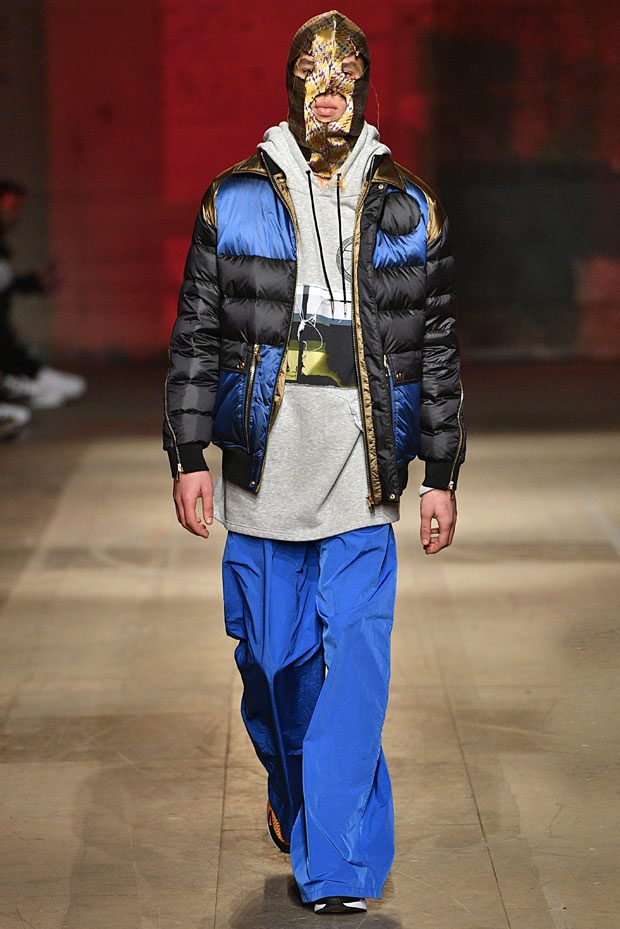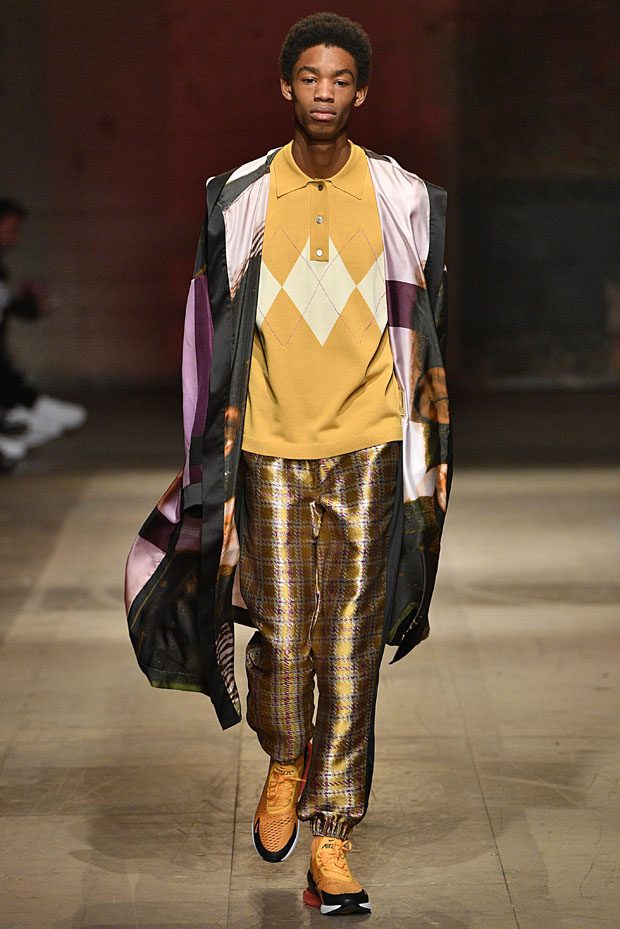 All images by Helle Moos