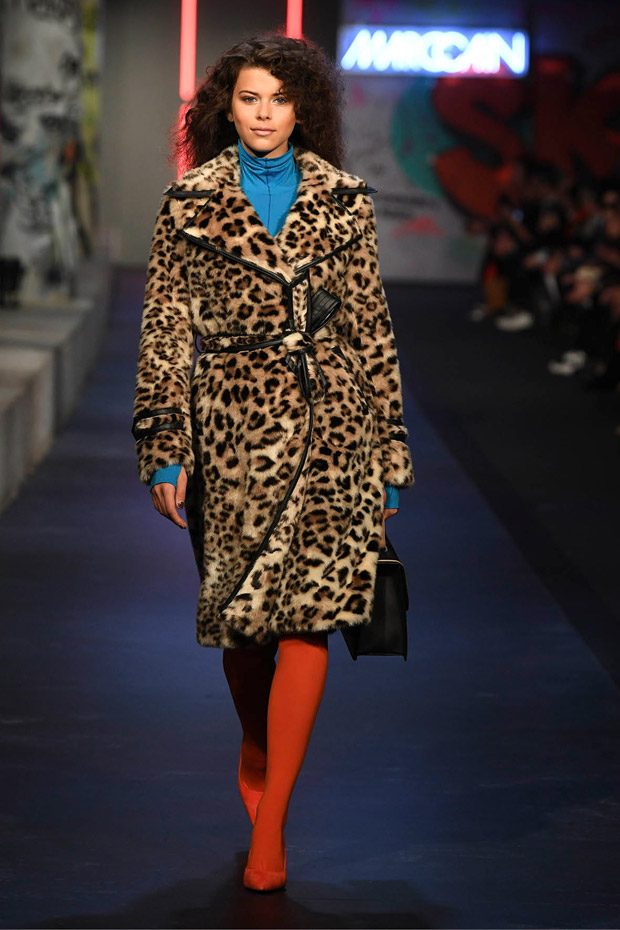 What an outstanding show and what an ode to celebrate life in all its aspects! German traditional brand Marc Cain celebrated its Autumn/ Winter 2018/19 collection titled "Members Only" on the 16th of January 2018. As location, a highly unique setting was chosen or, to say it more precisely, the underground station beneath Potsdam Square. When we arrived at Potsdam Square, a bright red balloon saying "Marc Cain" guided our way through the dark January evening.
The neon strip lights, black light plus graffiti created by "URBAN NATION" artists perfectly contributed to the matching club atmosphere which was also a big topic in the collection. Influences and inspirations of the legendary "Studio54" clearly shone through. It was exactly this topic that underlined the blithe, vivid, joyful character of those precious pieces. Thus, the compelling collection felt like a jollification and like a colourful celebration of life in all its magic, unforgettable aspects. Top model Georgia Fowler opened the show and the guest list was anew a highly prominent one, it included German star actresses such as Veronika Ferres, Marie Bäumer, Hannah Herzsprung and Andrea Sawatzki, Swarovski princess Victoria Swarovski and music producer Mousse T.– to name only a few.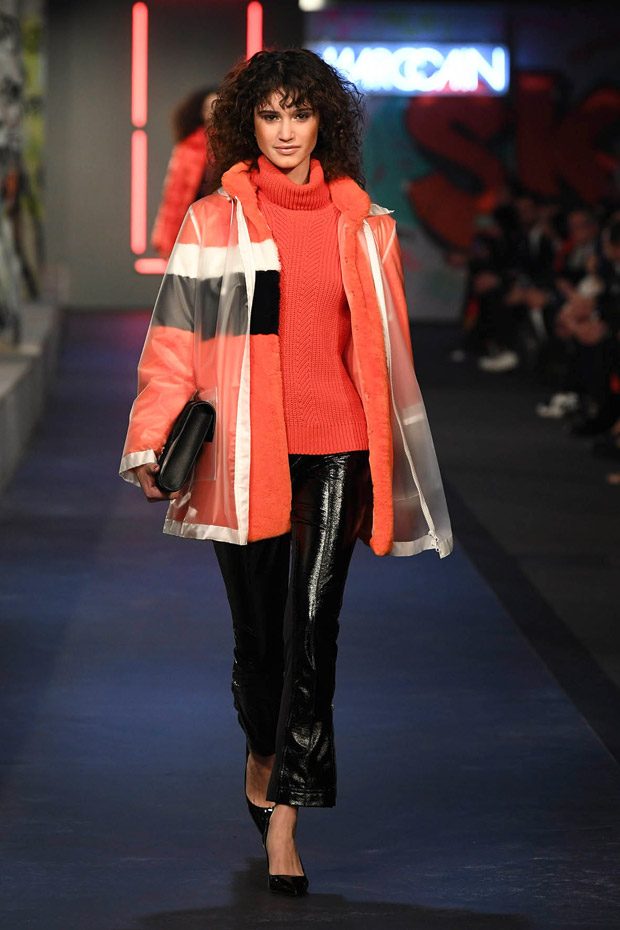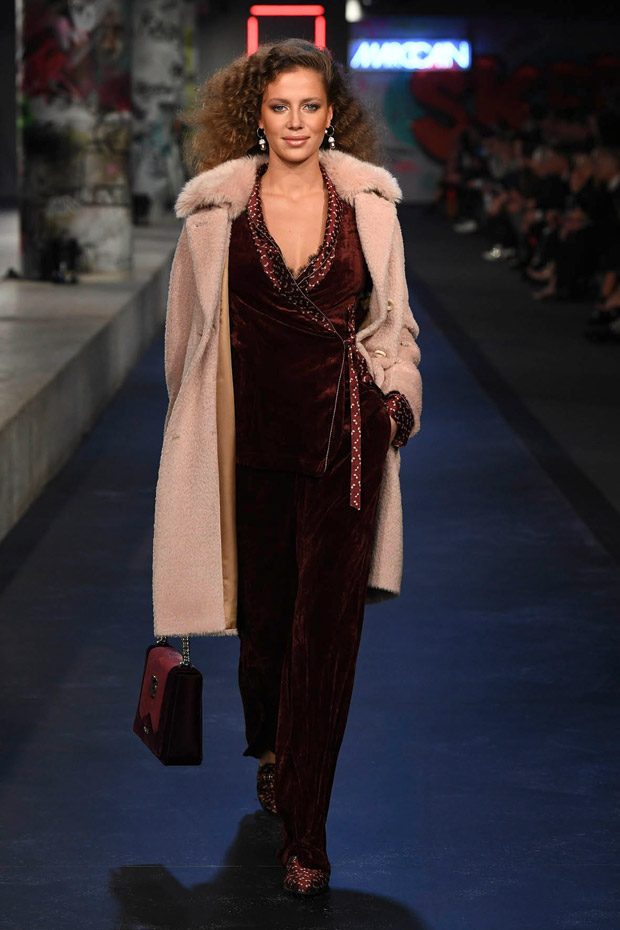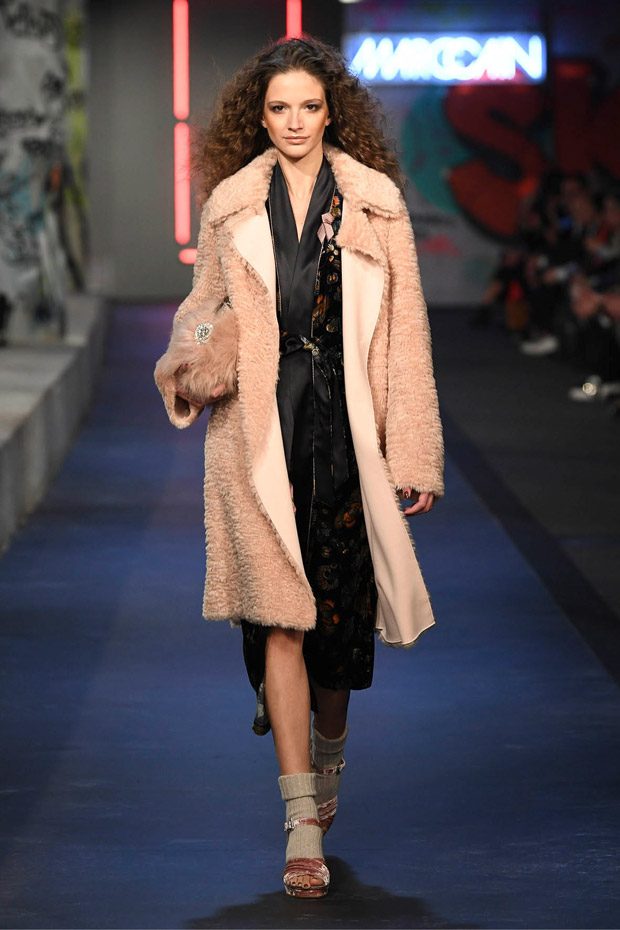 Helmut Schlotterer, Marc Cain founder and owner, stated: "Today's show once again proves our versatility. It was certainly a successful start to the new season."
Top model Lena Gercke was thrilled about this unforgettable show as well, as she expressed: "A great show in such a cool location! The looks from the collection were combined with the setting perfectly."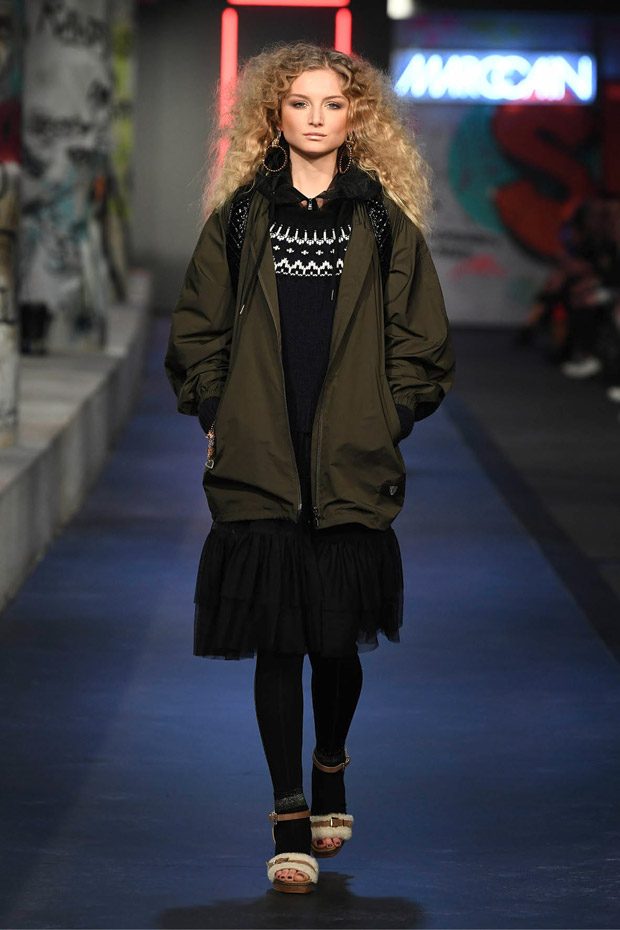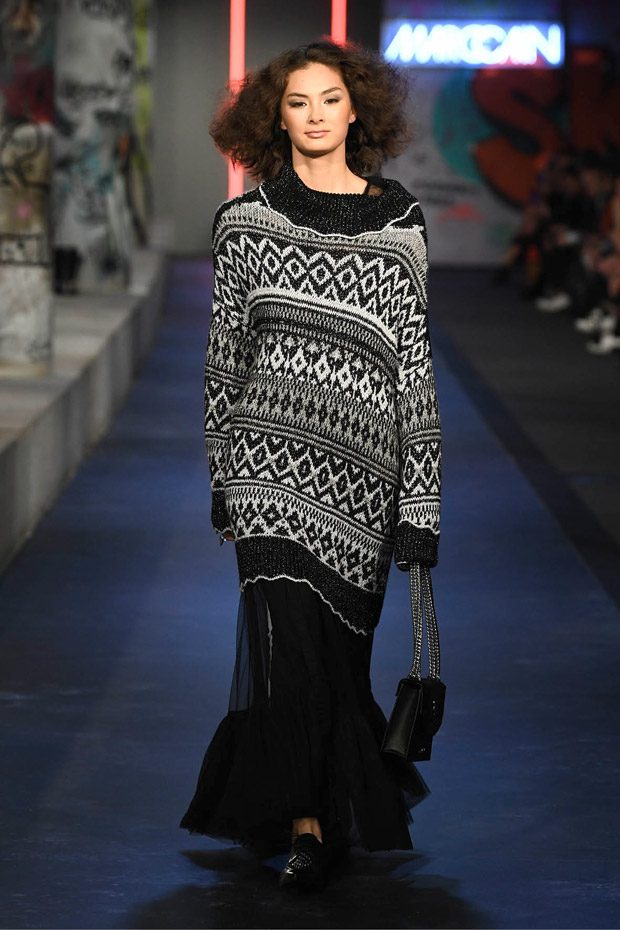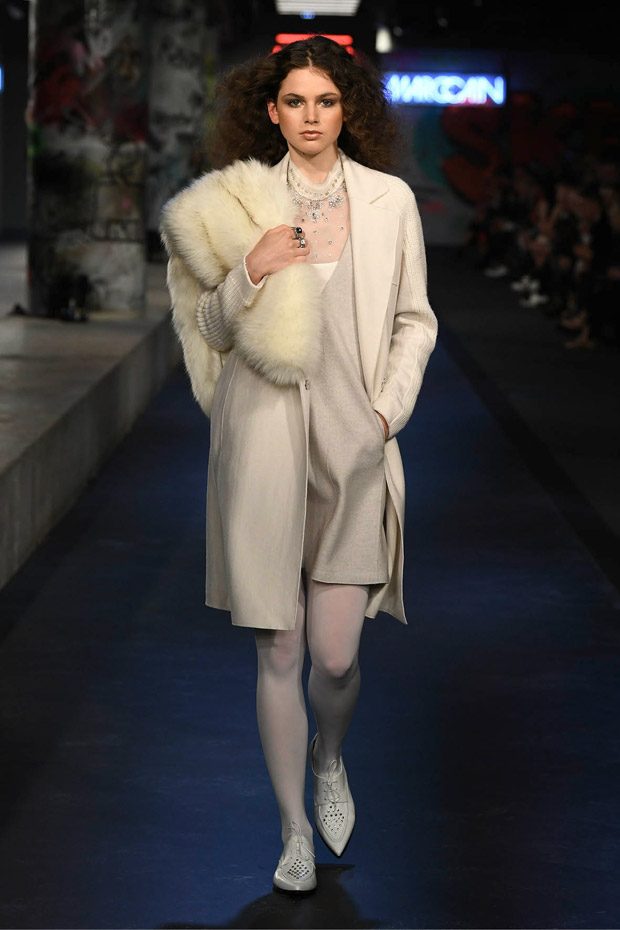 Worth of mentioning is the strong colour choice of this collection which definitely deserves devotion: it consisted of sundry bright, joyful hues that stayed in mind, for instance tangerine, cobalt, boysenberry and magenta. The creative mix and match of various nuances was incredibly well done. In addition to that strong colour cocktail, metallics played a central role and could be noticed in various pieces of this breath- taking collection: look at that shining silver metallic that sparkles and shines through the darkest winter night. Magic. Mysterious. Mesmerizing. Marc Cain.
Even though the collection would not be the same if some classic tones were missing and therefore numerous pieces were kept in timeless, a bit more restrained nuances, such as camel, creme, pewter or night black. Those classics can be worn at any age and for any occasion. You'll have them in your wardrobe for decades. Some creations of this collection were kept tonal, whereas in others two or three tones are harmoniously united. Simply smooth!
When the name Marc Cain comes to our mind, we mainly think about two features: finest fabrics and striking prints. Highest quality is what Marc Cain stands for and the material choice of this collection proves that anew: finest fabrics, such as wool, cashmere and silk were chosen. Those precious garments underlined the feelgood factor of those creations. Unique prints, such as cat or lion prints, gave the collection a very refreshing, individual character. Absolutely astonishing!
When taking a closer look at those stunning pieces, the very special detail- awareness will let your heart beat some seconds faster: look at that outfit in creme whose collar is embellished with sparkling crystals or the long blazer- dress whose collar sparkles and shines. Elegance at its best.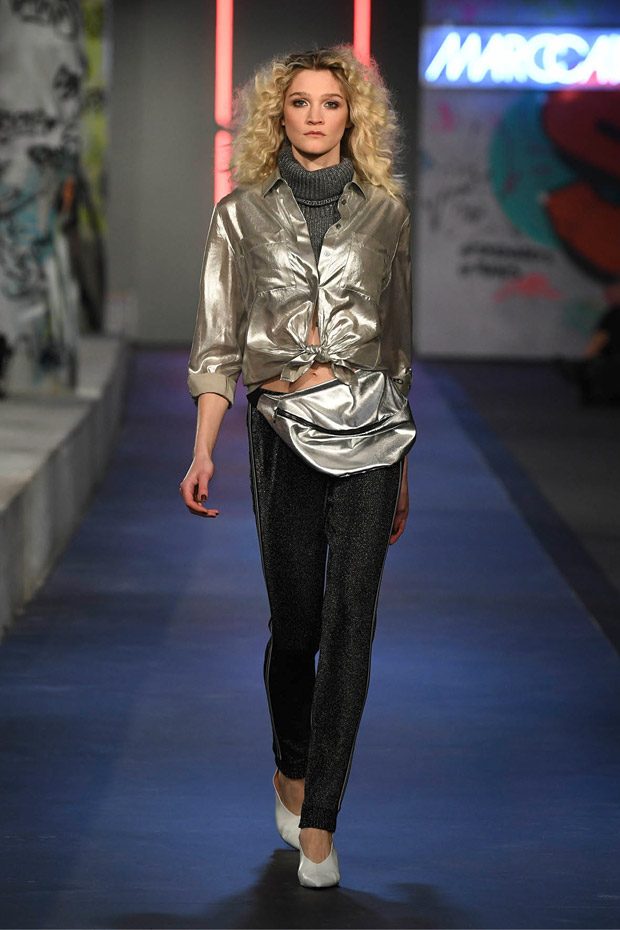 Many of the outfits were focused on the waist which underlined the highly feminine character of those looks. Every single look always stayed utterly wearable. Overknee boots gave the outfits their Studio 54 flair, they encourage you to dance through the night in style.
The hair of the models was kept slightly wavy and open, with middle parting. The make- up was kept rather natural and incredibly fresh.
We left the show enchanted with lots of inspirations and new impressions. It was certainly a highlight of Mercedes- Benz Fashion Week Berlin. We will of course keep an eye on Marc Cain and all its upcoming projects, collections and innovative ideas.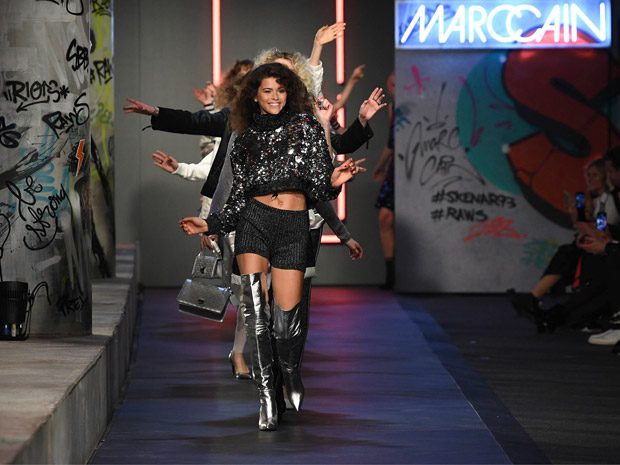 Picture Credit: Marc Cain GmbH – www.marc-cain.com
Review by Sussan Zeck for D'SCENE Magazine