When we look back on the tumultuous year that was 2017, a clear theme emerges, beginning with January 21 in which millions of protesters took part in the Women's March in Washington, DC, and sister marches on each of the seven continents. A few weeks later, #ShePersisted was ricocheting across social media platforms, whereas International Women's Day on March 8 turned into "A Day Without A Woman."Late in the Summer, a Google engineer who challenged the idea of women in technology roles found himself resigning after a memo he wrote sparked off a PR maelstrom. The months since have unleashed a torrent of sexual harassment accusations against prominent figures, with stories coming out on such a regular basis that "The Silence Breakers" were named Time Person of the Year.
Female Empowerment Sells
The year's discussion trends were analysed in the release of the first Facebook IQ Report in which the social media giant took stock of topics of interest to its over 2 billion users. Unsurprisingly, one of these was empowerment marketing. The report observes, "Sex used to sell, but today, female empowerment sells better." As evidence of this, Wonder Woman smashed box office records and the BBC revealed that the title character of Britain's long-running sci-fi obsession, Dr.Who, will be played by a woman for the first time since its inception. Even the sternest of male-dominated environments saw some softening when it was announced that Saudi women will be granted the privilege to drive a car next summer.
Androgyny is the New Black
Gender identity and gender roles were also in focus, from the "Box Pleat Rebellion" at a British school, to a parent-led movement for gender neutral children's clothes and toys, to legal challenges regarding transgender military personnel. The year also featured the first transgender person on the cover of National Geographic,likewise on the cover of Vogue Paris, and even as the Playboy centerfold.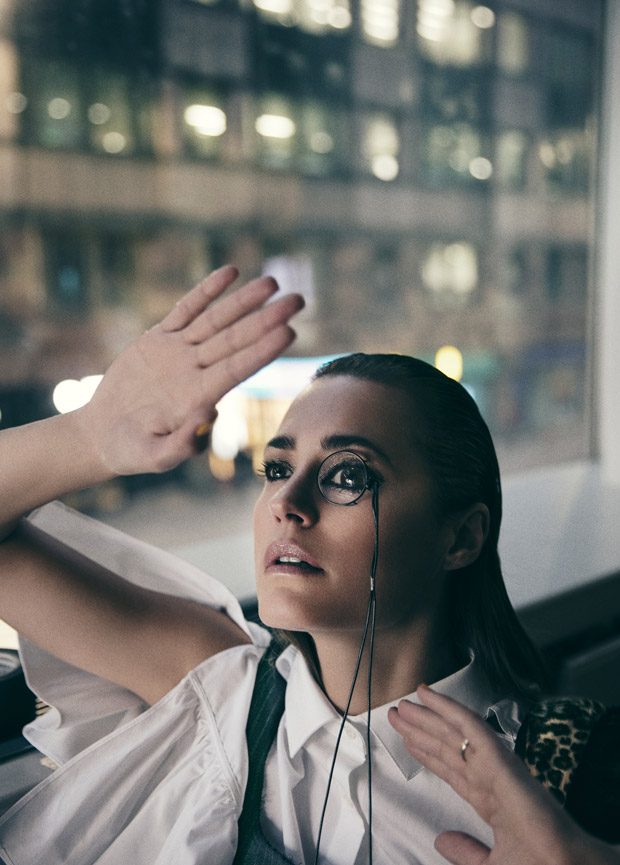 Great Women Artists are Here
Fashion's response to (and in many ways, anticipation of) this watershed moment in history has been immediate, beginning with Maria Grazia Chiuri's "We Should All Be Feminists" T-shirt in Dior's Spring 2017 ready-to-wear collection, which also featured a combination of androgynous, fencing- inspired armour, and sheer, ultra-feminine skirts and tops. Taking home an honor at the 2017 Fashion Awards for her contribution to women's empowerment, Dior's first female creative director then followed up her debut a year later with the title of Linda Nochlin's provocative1971 essay "Why Have There Been No Great Women Artists?" emblazoned on a striped top.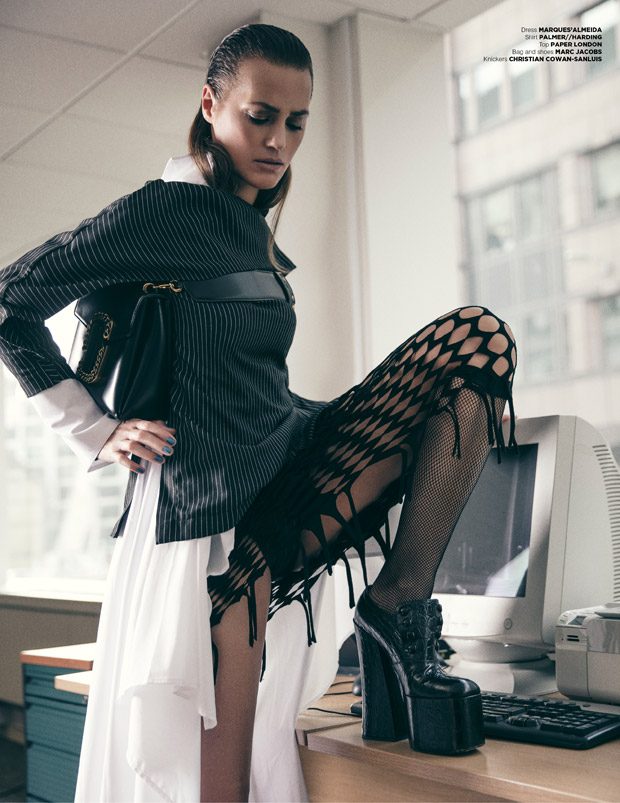 Girls will be Boys, and Vice Versa
On the gender-bending front, we're seeing a resurgence of intersexual styles: boycuts for women featured on Balenciaga's runway and menswear-inspired looks from oversized trench coats to cargo pants and boyfriend jeans to Jimmy Choo's "Borrowed from the Boys"loafers, whereas men's suits are breaking out of the grey and blue colour rut to include millennial pink and even Mattel's Ken doll is now sporting a man bun. Where accessories are concerned, much maligned fanny packs and even hair scrunchies are tapping into the rebellious spirit of 2017.While sunglasses have gone micro-sized, jewellery is unapologetically bold. Power women are more likely to opt for a giant, men's Rolex Sky-Dweller, as you'll feel less guilty about resizing a second hand model over an understated Scandinavian design.
All of this masculinity invading our wardrobes doesn't mean for a minute that glamor has disappeared from our lives. Head to toe sequins and sparkles, ostrich feathers, fringes, pastel faux fur, and bright florals provide some much-needed escapism to the season's palate. But don't be surprised if you see all of these trends showing up on a coed runway as gender divisions continue to blur in 2018.