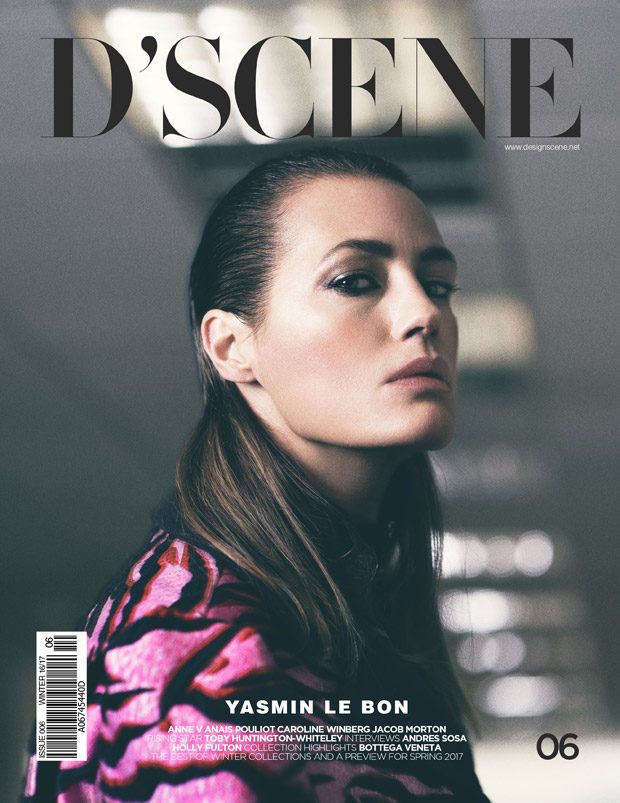 Supermodel Yasmin Le Bon takes the cover story of our D'SCENE Magazine's 6th edition captured by fashion photographer Olivier Yoan. In charge of styling was fashion editor Christopher Maul, with beauty from hair stylist Philippe Tholimet at Streeters, makeup artist Yin Lee using Studio 10, and manicurist Kate Cutler at Premier Hair and Makeup.
"I think Simon's been spiking my drinks! No really, I have no idea why we are together, or why I find him so funny, I'm probably not all there, if you know what I mean! Plus, he's been away a lot. I think marriages between pop stars and models are more likely to stay together than any other combination. A model will never cite travelling or time apart as a reason to split up." – Yasmin on her marriage with Duran Duran's frontman Simon Le Bon.
For the After Hours story British stunner is wearing selected looks and accessories from Christian Cowan-Sanluis, Michael Kors Collection, Erdem, Stella McCartney, Wallace, Sockshop, Mashael Alrajhi, Boss, Linda Farrow, Victoria by Victoria Beckham, Burberry, Bcollide, Ong-Oaj Pairam, Vivienne Westwood, Kenzo, Blumarine, Johanna Ortiz, Marques'almeida, Palmer//Harding, Paper London, Marc Jacobs, Christian Cowan-Sanluis, McQ by Alexander McQueen, Sibling, House Of Holland, Joseph, Monocle Madness, Acne Studios, Antonio Velasco, and Salvatore Ferragamo.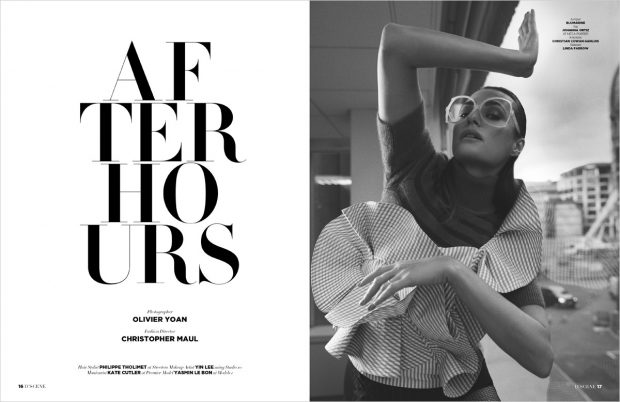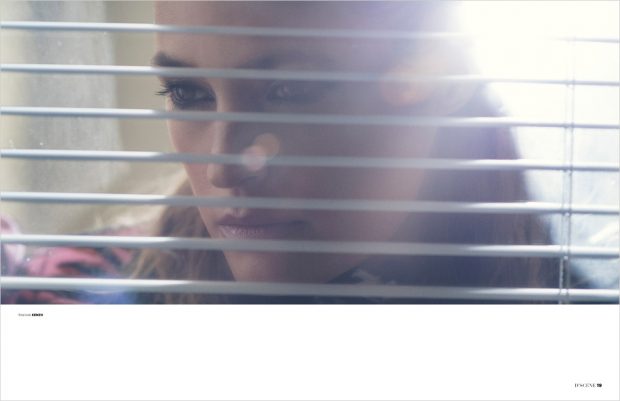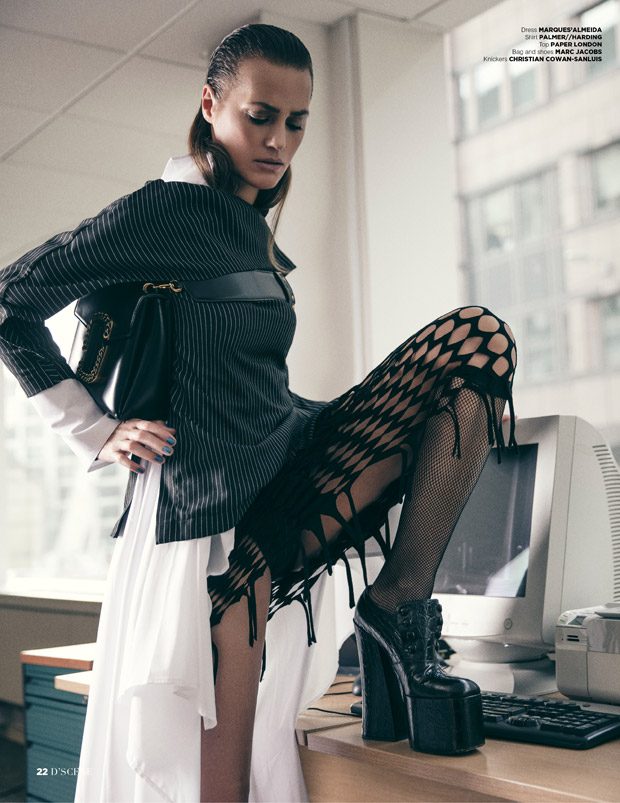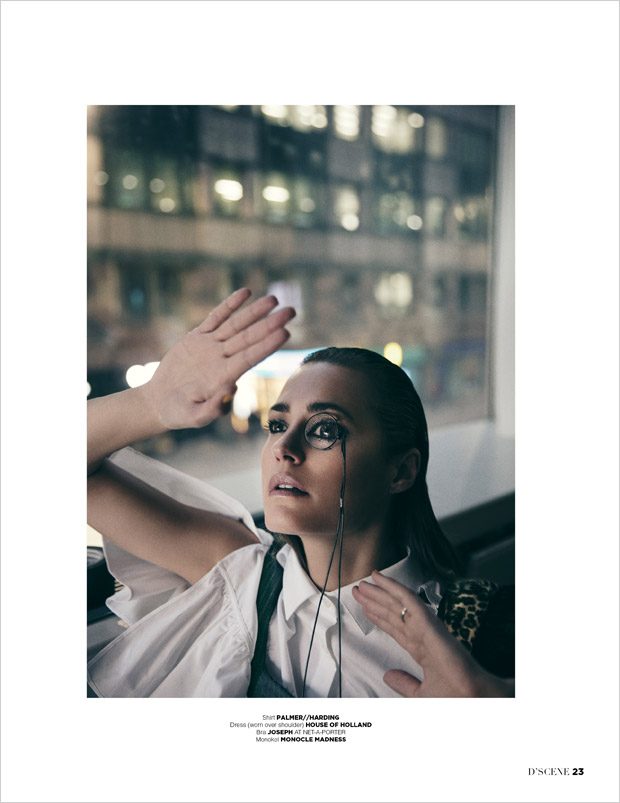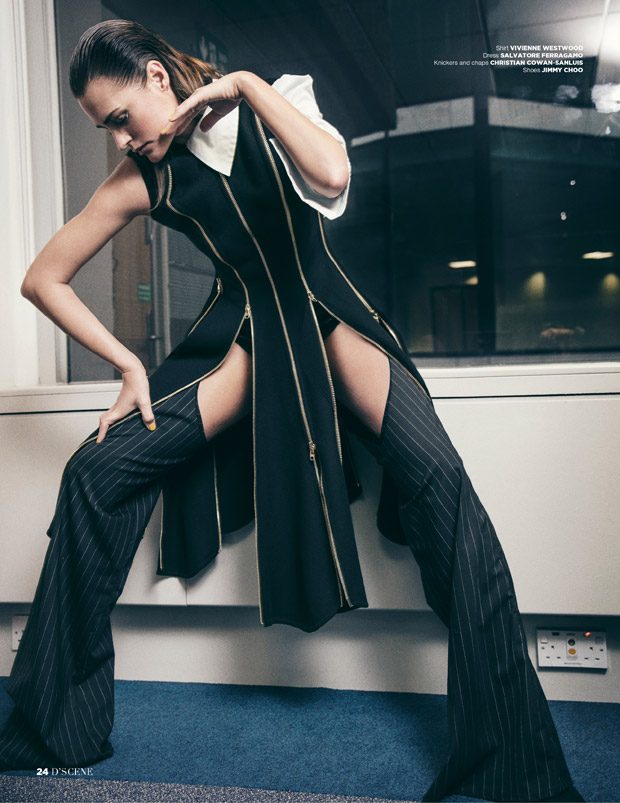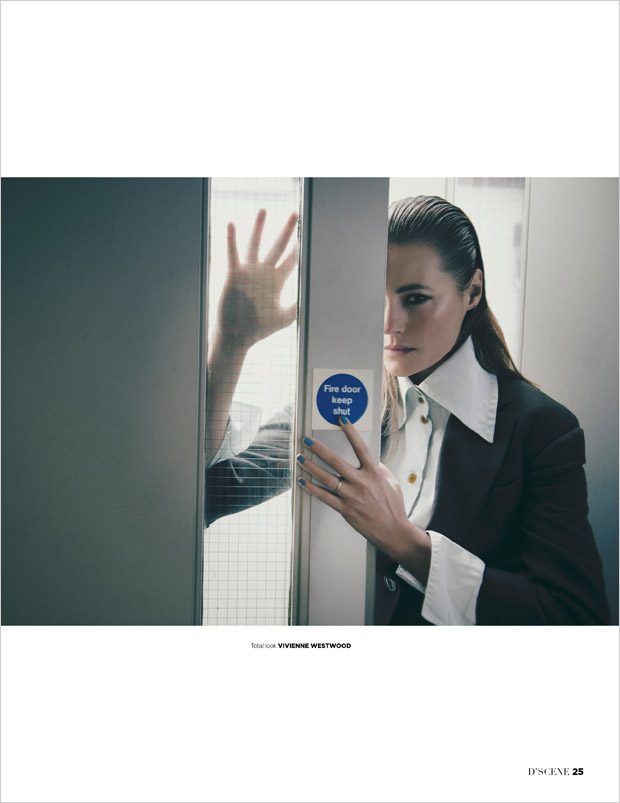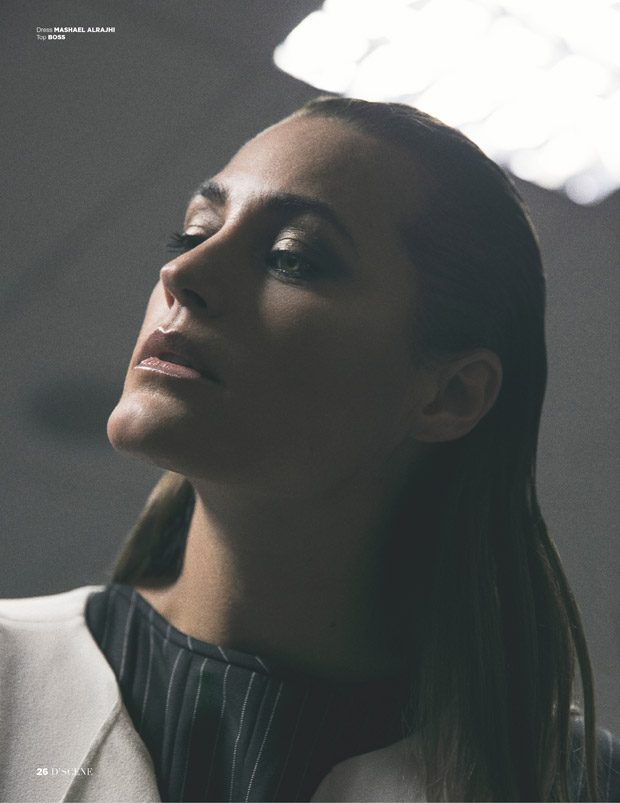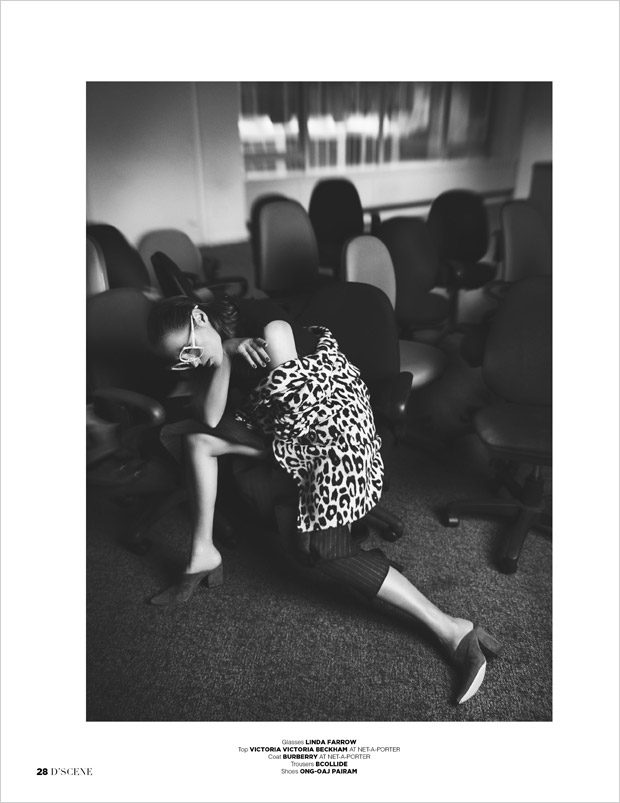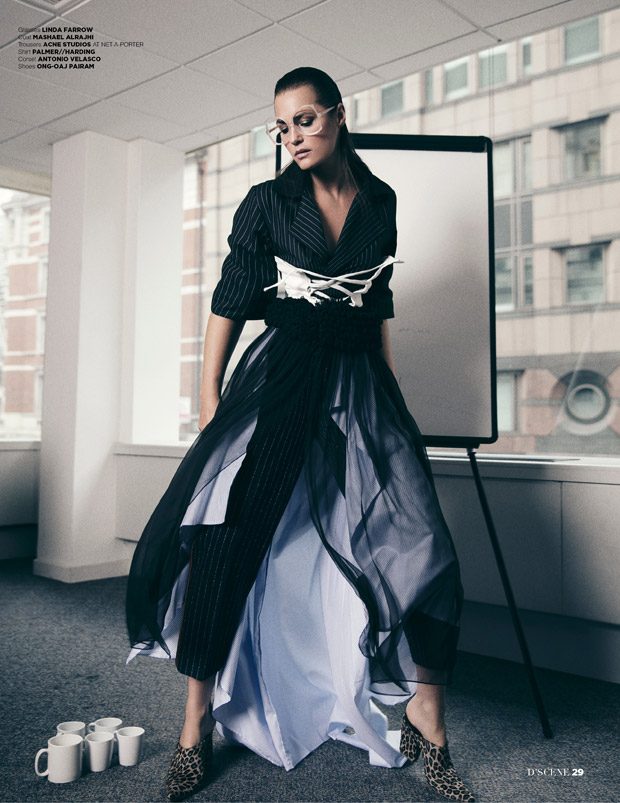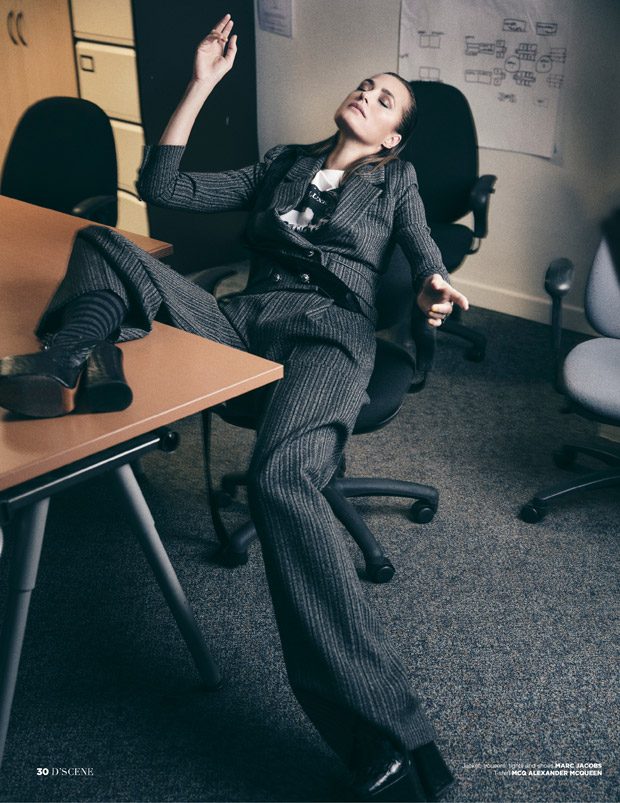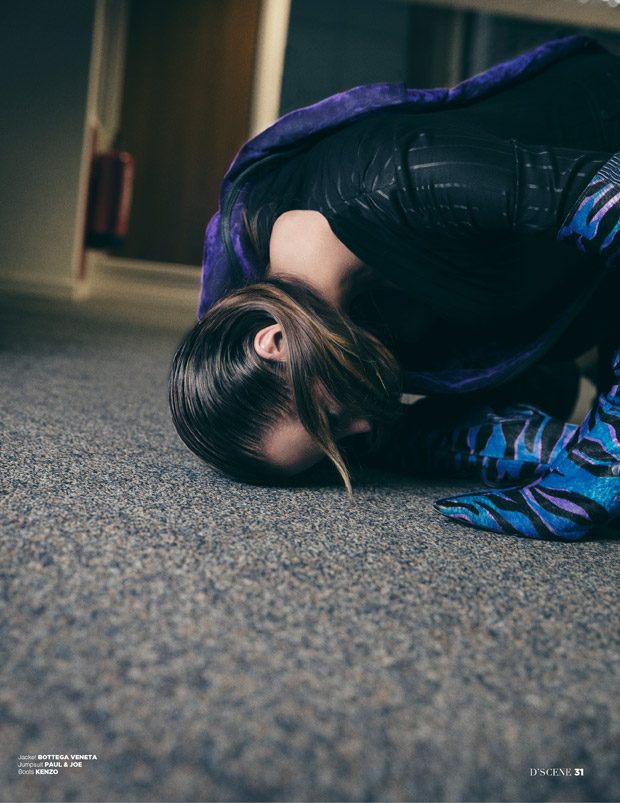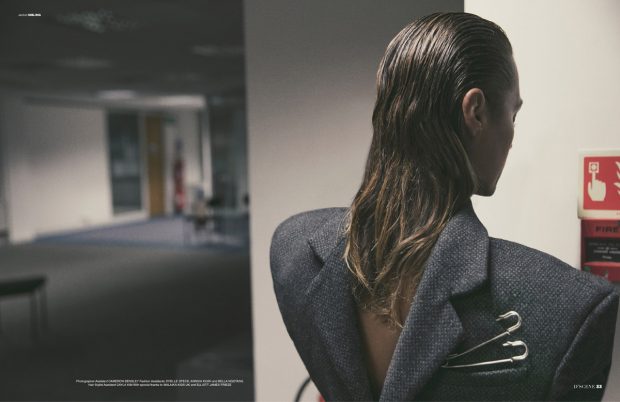 Model YASMIN LE BON at Models 1
Photographer OLIVIER YOAN – www.olivieryoan.com
Fashion Director CHRISTOPHER MAUL @STYLEOFMAUL
Hair Stylist PHILIPPE THOLIMET at Streeters
Makeup Artist YIN LEE using Studio 10
Manicurist KATE CUTLER at Premier Hair and Makeup
Fashion Assistants SYBILLE SPECK, ANNIKA KHAN and BELLA NGOTANG
Hair Stylist Assistant CAYLA KIM
With special thanks to Malaika Kids UK and Elliott James Frieze
Originally published in D'SCENE Magazine 06