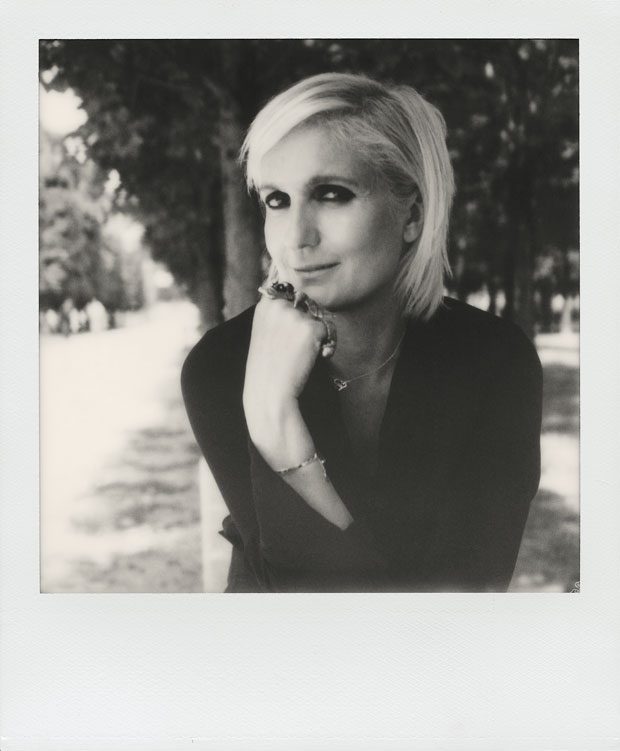 Dior's creative director Maria Grazia Chiuri will be honoured with the Swarovski Award for Positive Change at The Fashion Awards 2017 in partnership with Swarovski for her contribution to women's empowerment in the fashion industry.
I am delighted and very honoured to receive the Swarovski Award for Positive Change. The feminist movement that has been mine for the longest time has finally struck a resonant chord in society, and this recognition sends a powerful message to all women battling on a daily basis. It also offers a timely opportunity to pay tribute to Franca Sozzani who, last year, was the recipient of the very first award. – Maria Grazia Chiuri, Creative Director of Dior
It is our great pleasure to recognize Maria Grazia Chiuri's inspirational creativity and positive impact with the Swarovski Award for Positive Change. As Christian Dior's first female Creative Director, Maria Grazia has combined her own longstanding commitment to female empowerment with true creative magic, to bring today's most vital conversations to fashion's front row. – Nadja Swarovski, Member of the Swarovski Executive Board
With this award, Maria Grazia will be celebrated for her successful creative achievements, her contribution to female empowerment within fashion and her determination to encourage women of future generations to believe in themselves. The positive impact she has had on the fashion and global communities makes her a great inspiration to all of us. – Dame Natalie Massenet, British Fashion Council Chairman
The award recognises and celebrates individuals who have made a positive impact on society and the environment, and it was presented for the first time last year to the late Franca Sozzani. Chiuri will be awarded on Monday 4th December at the Royal Albert Hall in London.