Great decisions from German traditional label Bogner: for the first time the renowned Munich- based brand took part in Mercedes- Benz Fashion Week Berlin. Thus, its participation proved anew that all critics saying there are not enough big names showing in Berlin, must be corrected: there are, and there will always be, among upcoming talents, big names appreciating and showing in Berlin.
Bogner showed its Autumn/ Winter 2018/19 collection, which contained both menswear- and womenswear outfits, in the evening of the third show day at the main venue "ewerk" in the heart of Berlin. The creations stayed true to the labels' famous significant style consisting of ski clothes, even though innovative ideas were added in a really refreshing way.
Continue bellow to read full review by our Berlin Contributor SUSSAN ZECK: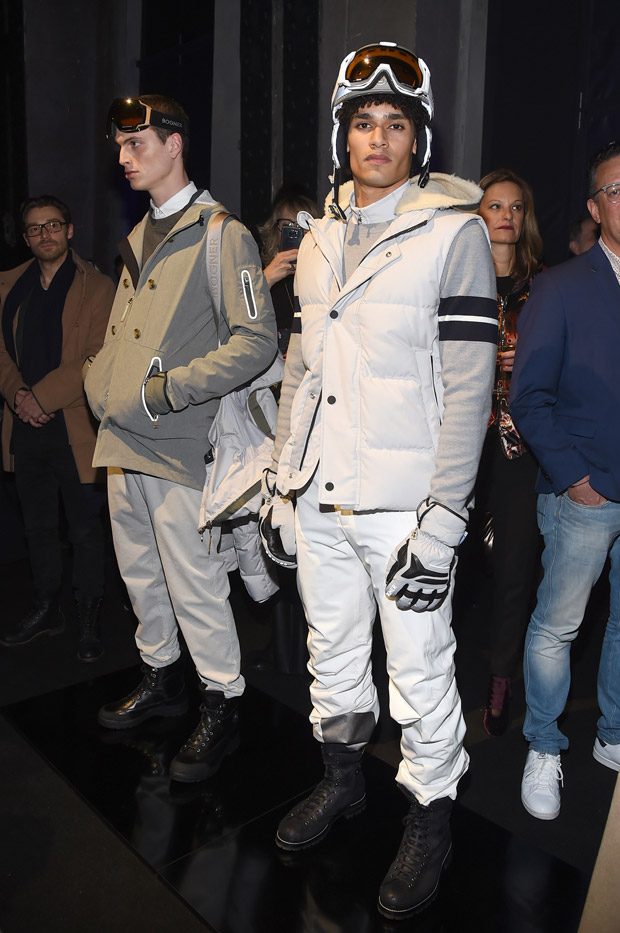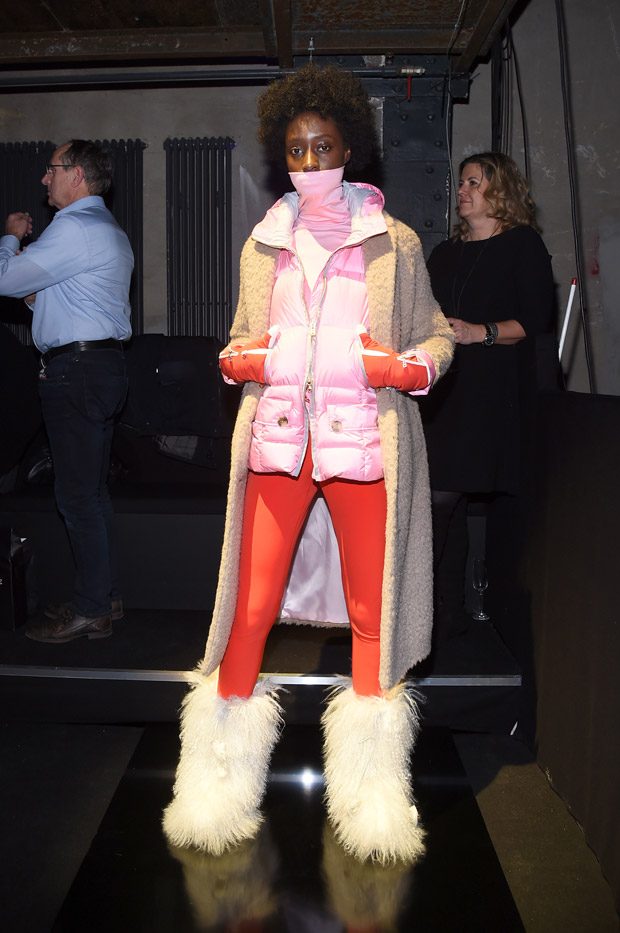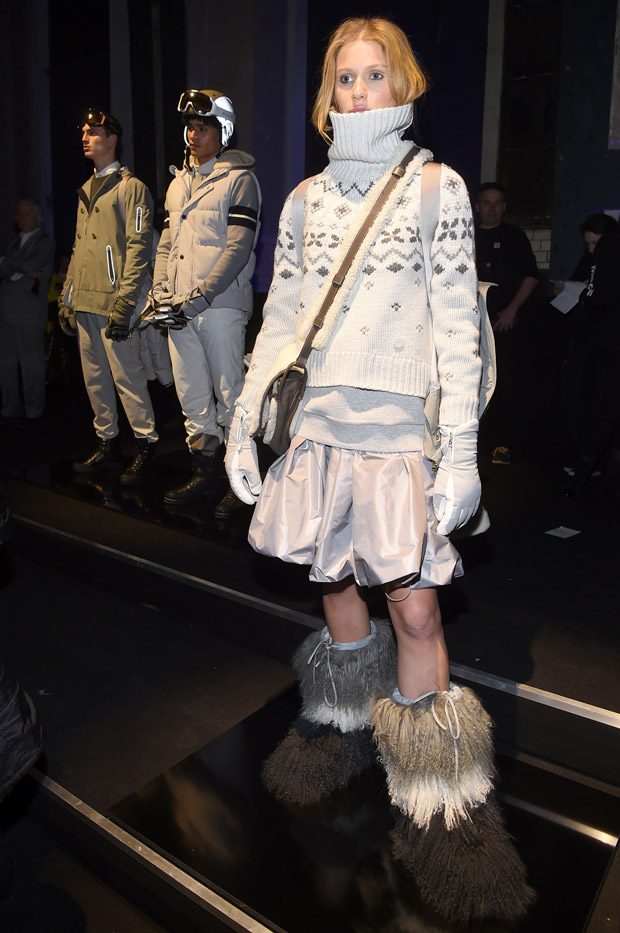 Underlined by James Bond sountracks, the presentation started. Next to photographies of the labels' founder Willy Bogner, which were depicted on the wall, models were entering the room and then took their positions on small podests. The guests could walk around and observe the different looks of this wintery collection. Ski suits played a central role in this collection, in some cases they even appeared in a mysterious, seductive way, matching the James Bond theme. But also other winter essentials, such as turtleneck sweaters that keep you warm in cold winter days, appeared various times.
The range of colours contained of various classy, sophisticated, timeless nuances, for instance sheer white, night black, cognac and olive. Additionally, a bunch of bright, eye- popping hues, such as orange and fuchsia broke up the classy colour choice. Therefore the outfits appeared timeless yet contemporary with just the right amount of each. In most looks, several colours were combined, which underlined the refreshing, vibrant flair of those creations.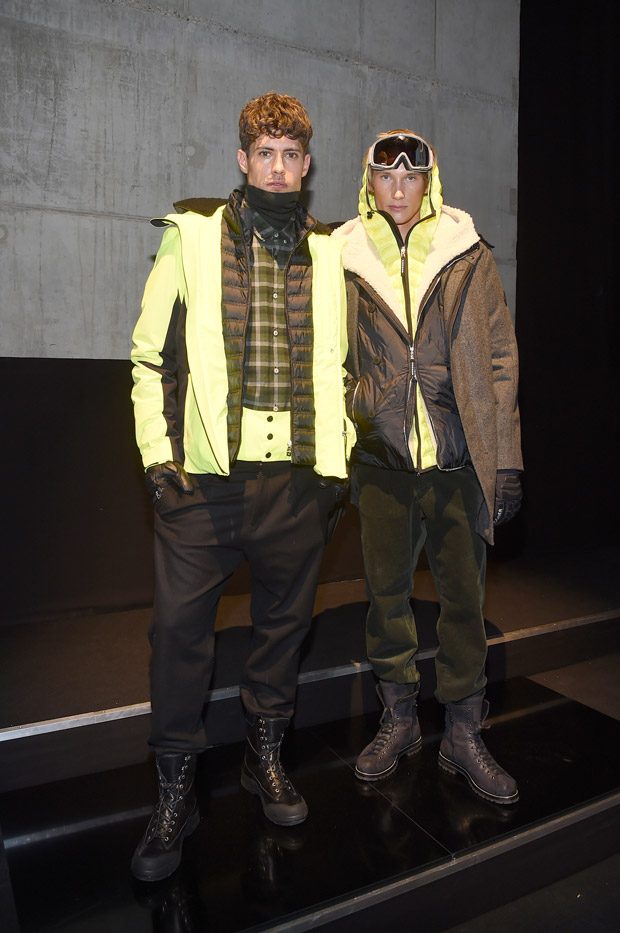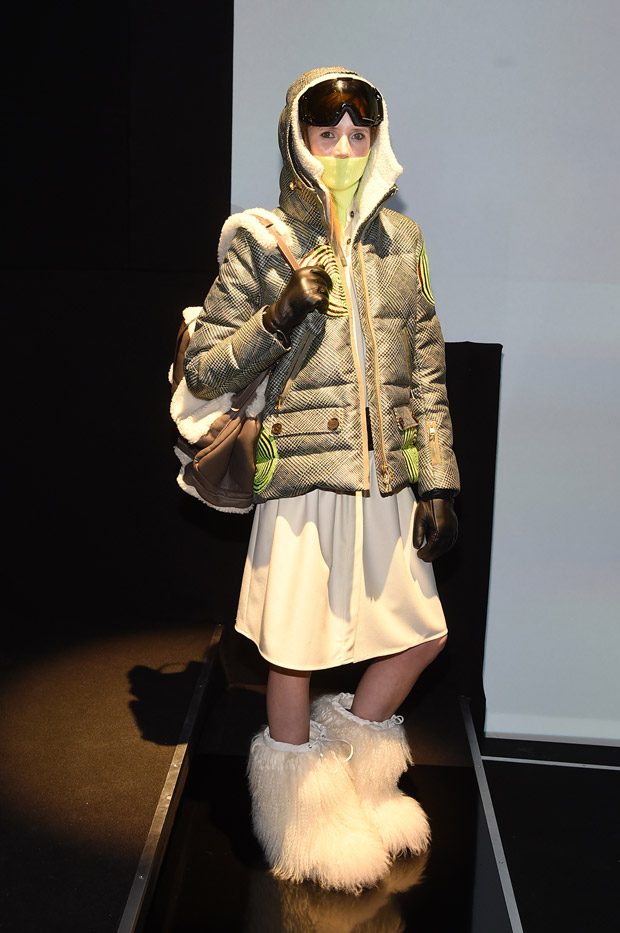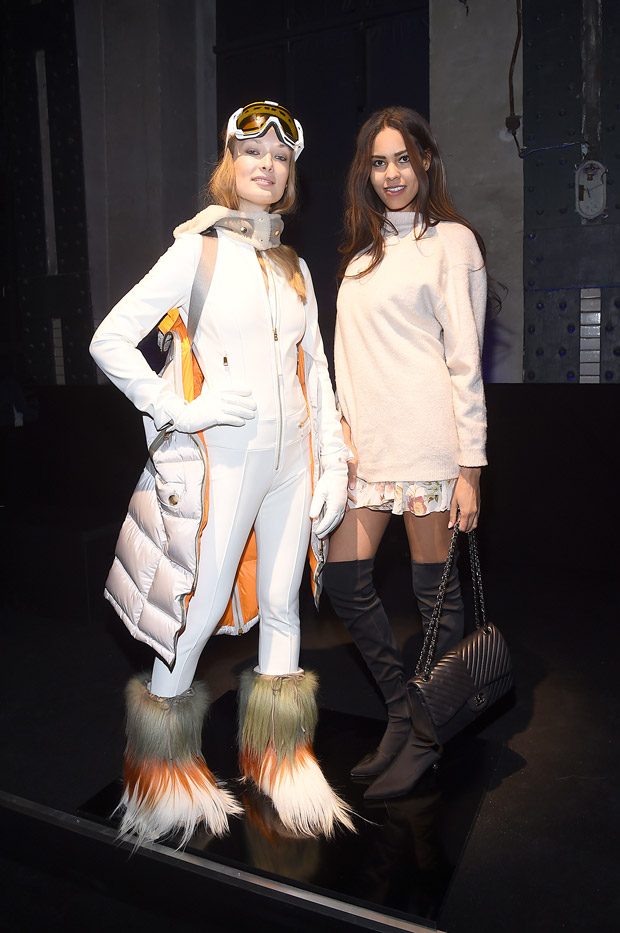 What stayed in mind? Certainly the daring ski suits; warm winter jackets; the cool, oversized ski glasses; comfortable turtleneck sweaters; elegant gloves and the colourful moon boots. A collection that seems to be the perfect addition for our next winter holiday. Chic yet practical. A collection that can be worn at any age. A very promising addition of the showlist of Mercedes- Benz Fashion Week Berlin that will hopefully continue to show in Berlin.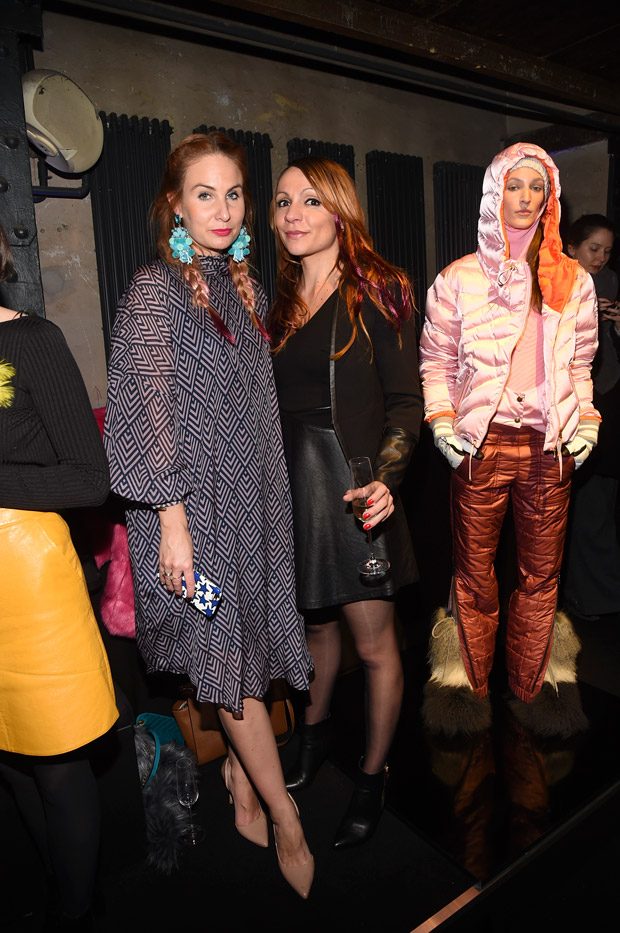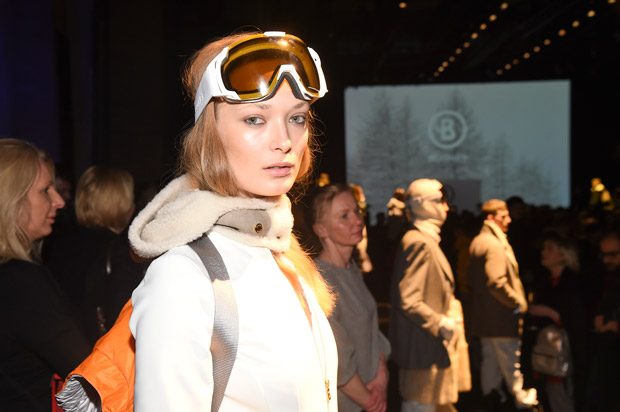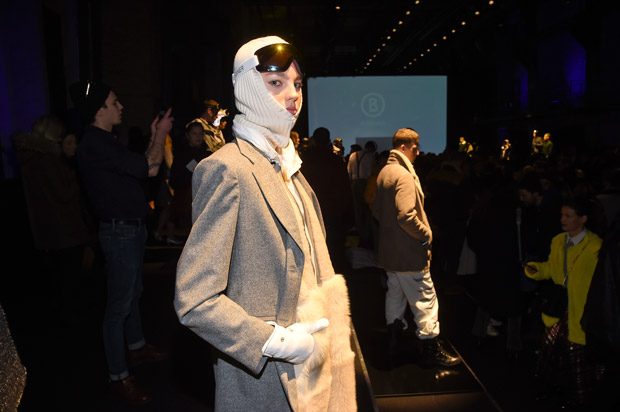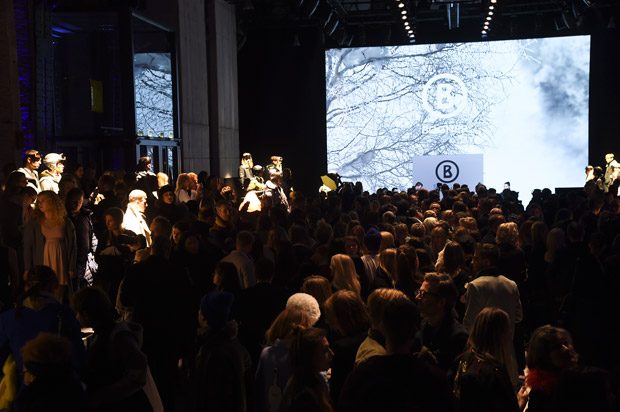 Review by Sussan Zeck for D'SCENE Magazine