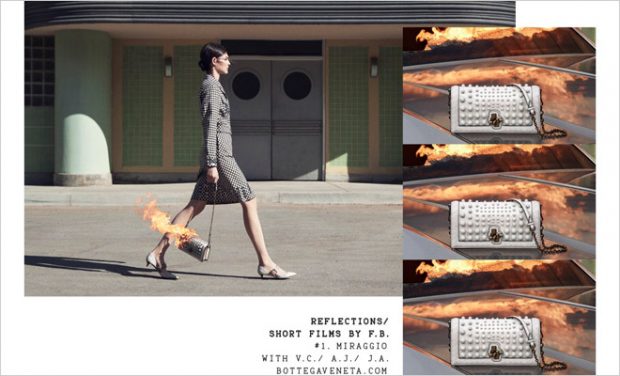 Discover Bottega Veneta's Spring Summer 2018 Reflections womenswear campaign featuring models Aube Jolicoeur, Sora Choi, and Vittoria Ceretti captured by fashion photographer Fabien Baron. Set design is work of Stefan Beckman.
"Reflections marks a new chapter for the Art of Collaboration, assembling a team of extraordinarily talented collaborators, instead of a single creative voice, to achieve this complex production. Academy-Award nominated cinematographer Philippe Le Sourd, who has worked with Wong Kar-Wai and Sofia Coppola, created moody, film noir lighting. Set designer Stefan Beckman built six beautiful sets, each its own surreal dream world. Producer and multi-instrumentalist Johnny Jewel composed a haunting, ethereal original score for each film. And the cast of models brought the scenes to life with emotion and intensity."
For more images + video campaign continue bellow: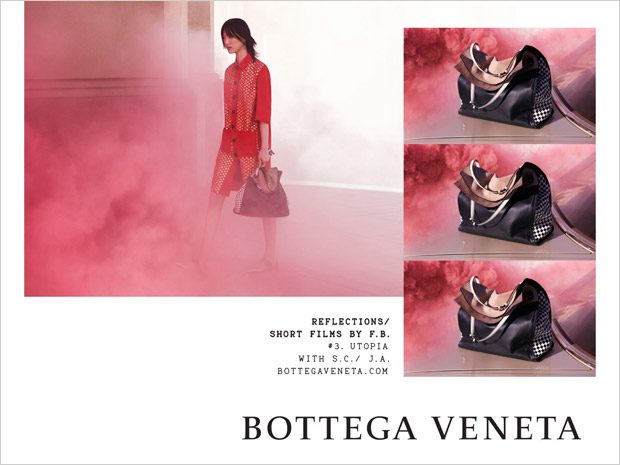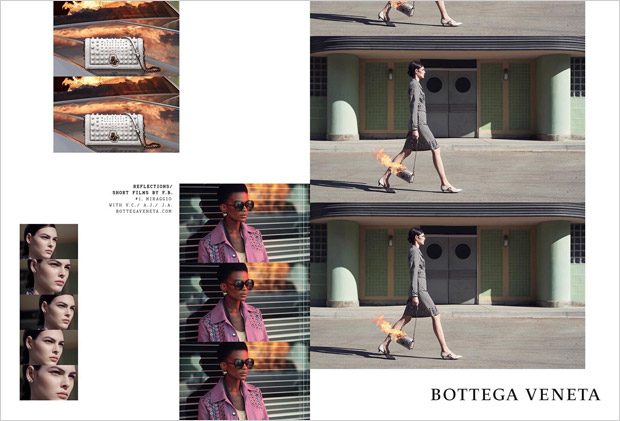 Director: Fabien Baron
Cinematographer: Philippe Le Sourd
Set Designer: Stefan Beckman
Composer: Johnny Jewel
Models: Vittoria Ceretti, Sora Choi, Aube Jolicoeur, Janis Ancens
We love hearing from you, connect with us on Twitter, Instagram and Facebook.