Austrian label Callisti, which has been supported by Mercedes- Benz and ELLE Magazine for this show, participated for the first time in Mercedes- Benz Fashion Week Berlin. As venue, the main location "ewerk", which is situated in the heart of Berlin, was chosen. Historic fact: the labels' name "Callisti" goes back to the Greek word "kallistē", which can be translated with: "for the most beautiful." As the saga from Greek mythology says, the Greek goddess Eris threw a golden apple saying "Kalliste" among several goddesses, as she was not invited to a wedding. Hera, Athene and Aphrodite fought for this apple. In the end, Paris decided to gift it to Aphrodite, which can be seen as one of the historic facts that led to Trojan war. But now let us have a closer look at the labels' collection.
Being significant for this collection was its contemporary approach paired with futuristic elements plus playful retro inspirations. Thus, this seemed to be the perfect collection for the cosmopolitan, strong woman that prefers to dress in sophisticated, strong clothes. The outfits all stayed classy, rather minimalistic and elegant.
Continue bellow to read full review by our Berlin Contributor SUSSAN ZECK: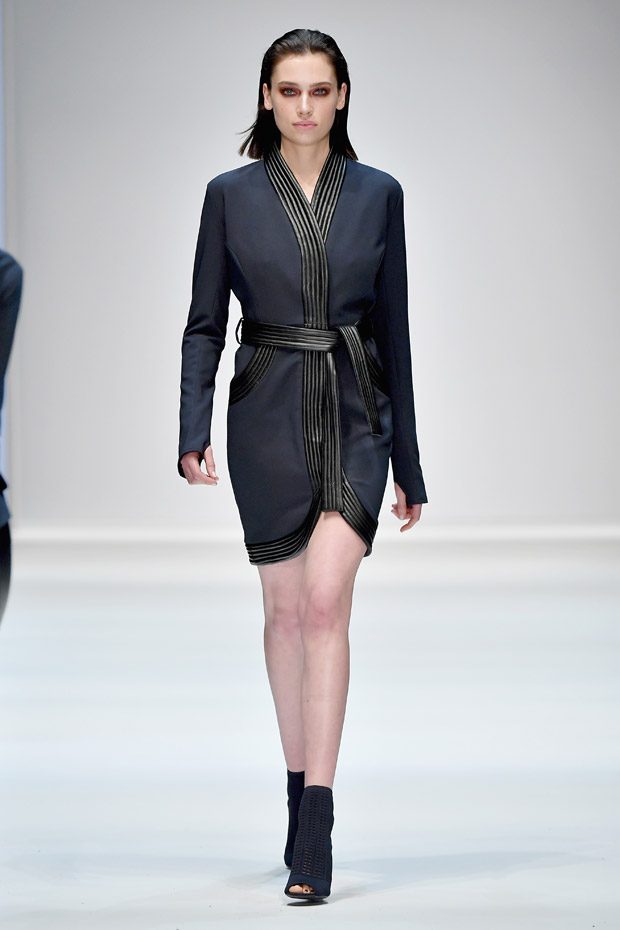 Contrary elements were repeatedly paired in one look, for example several outfits were tough yet blithe with just the right amount of each. A bunch of lavish looks contained wide, opulent skirts that were combined with rather reduced tops. Additionally, massive leather belts which were focused on the waist, made the overall image of those outfits extra special. The figure- accentuating cuts of this collection partly took their inspirations from kimonos and various military- inspired influences. Capes, corsage- inspired applications and floating materials seemed to be the perfect addition for the modern amazons' wardrobe. Another highlight were pleats and broderie anglaise that could be noticed in diverse looks of this collection.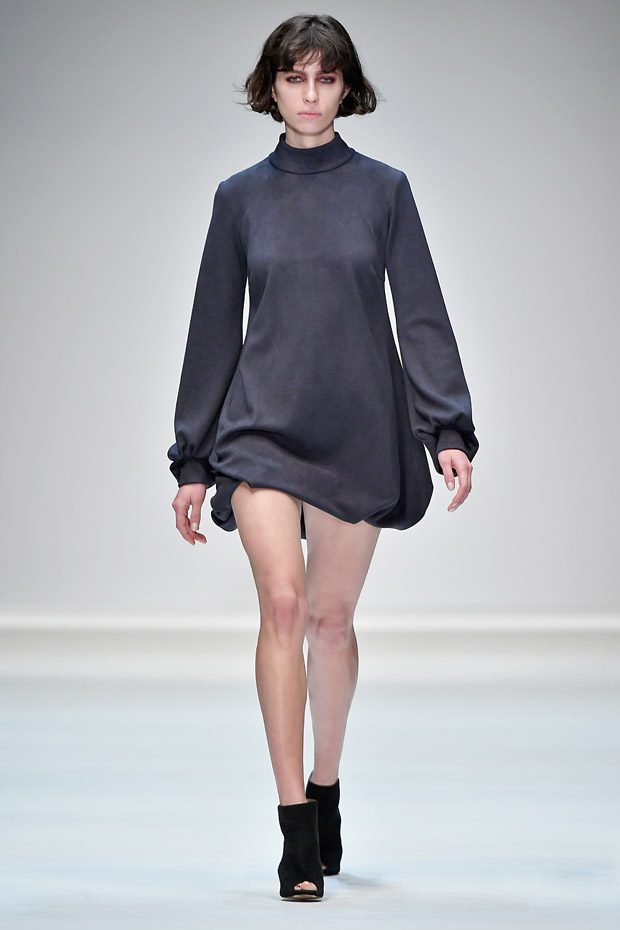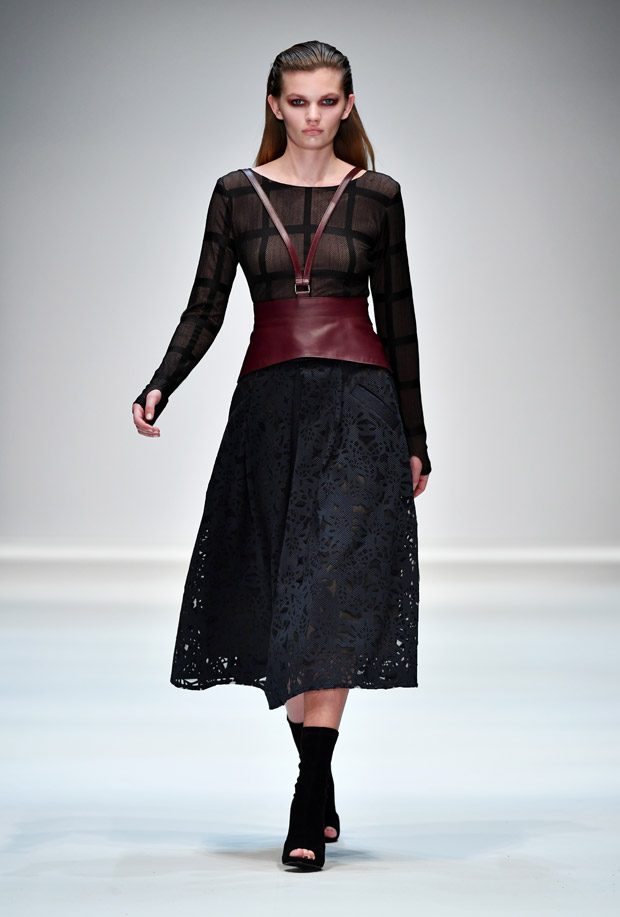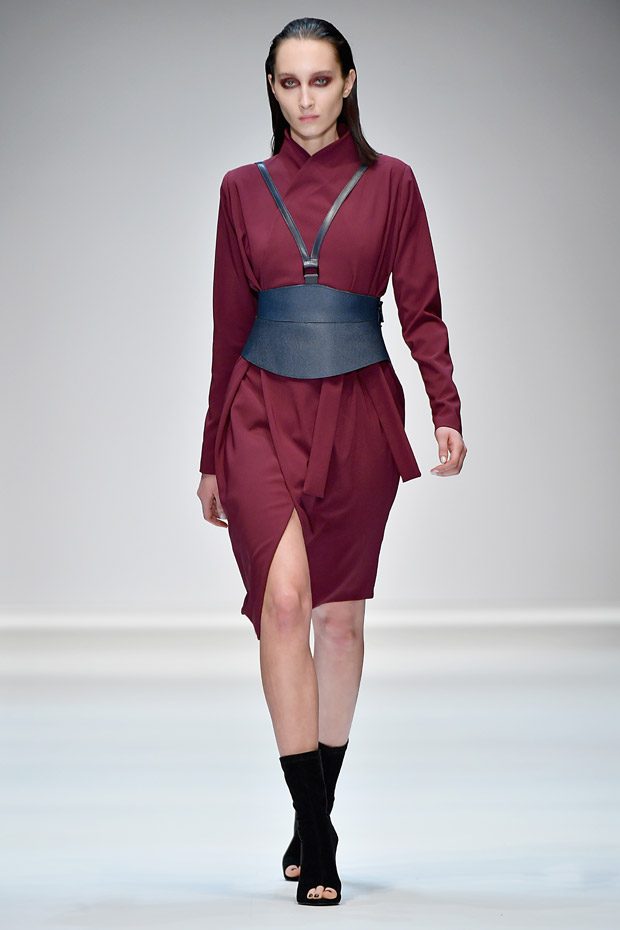 The range of colours of this collection was a classy and timeless one, it contained of aubergine, dark blue, wine red and creme- white. Taupe and diamond black brought out the main points. Quite a lot of looks of this collection were kept tonal, in some others two tones were paired and thus, the overall image was very clear.
The hair of the models was worn straight back, the make- up focused on the eyes which underlined the strength and power of this collection.
The Austrian label, that had just celebrated its 10th anniversary, stayed in mind due to its very individual style and we will certainly keep an eye on its upcoming collections.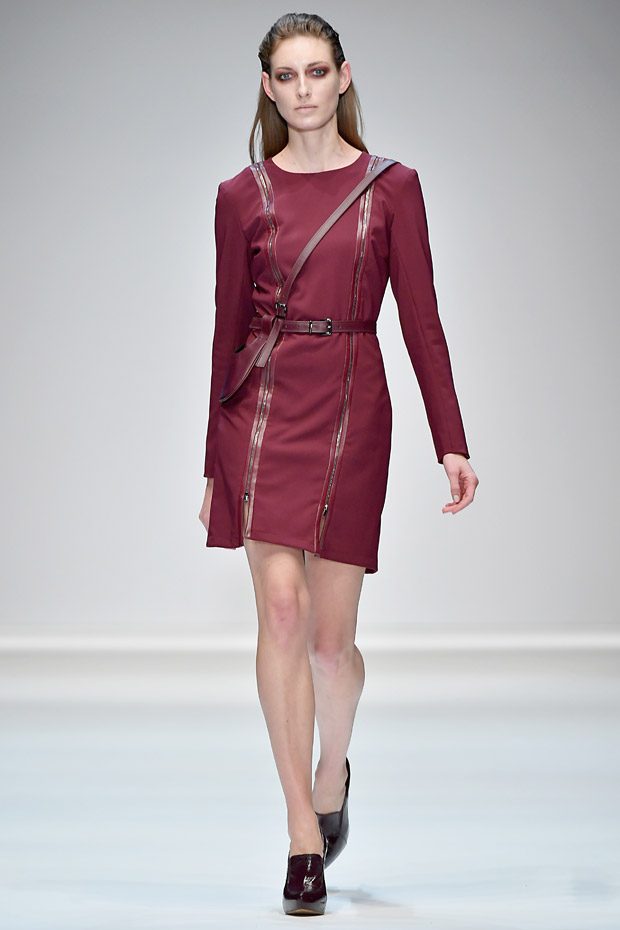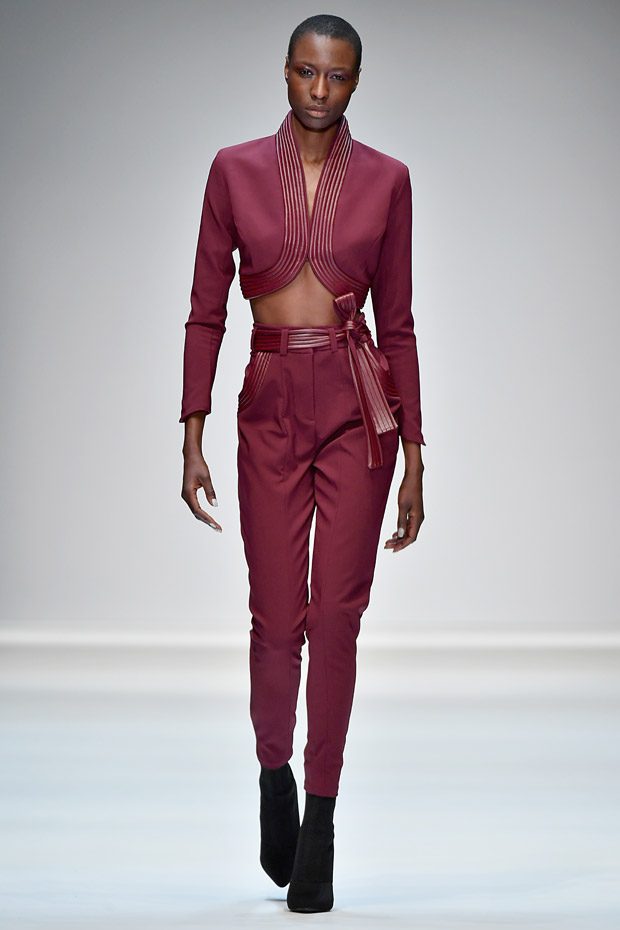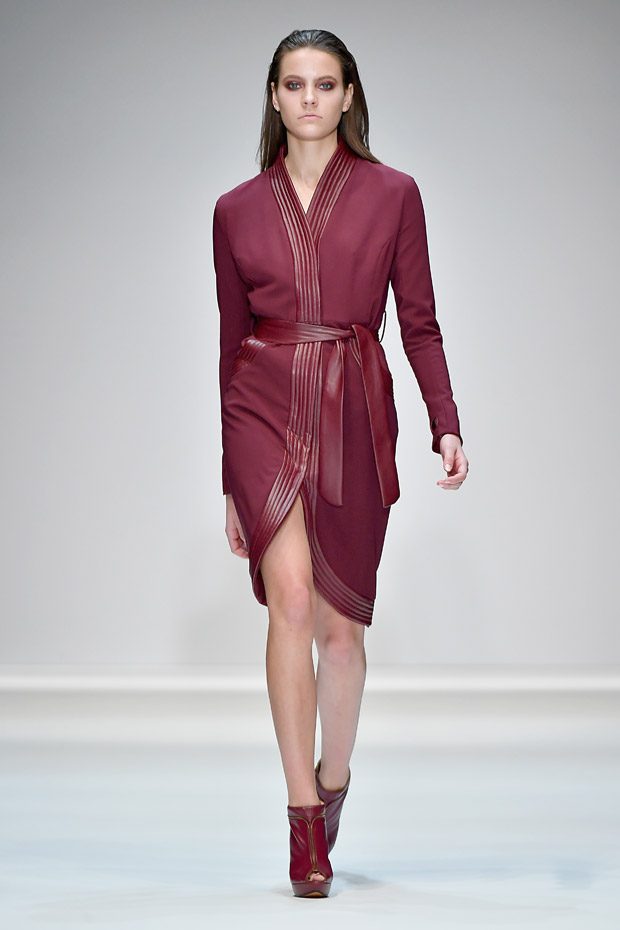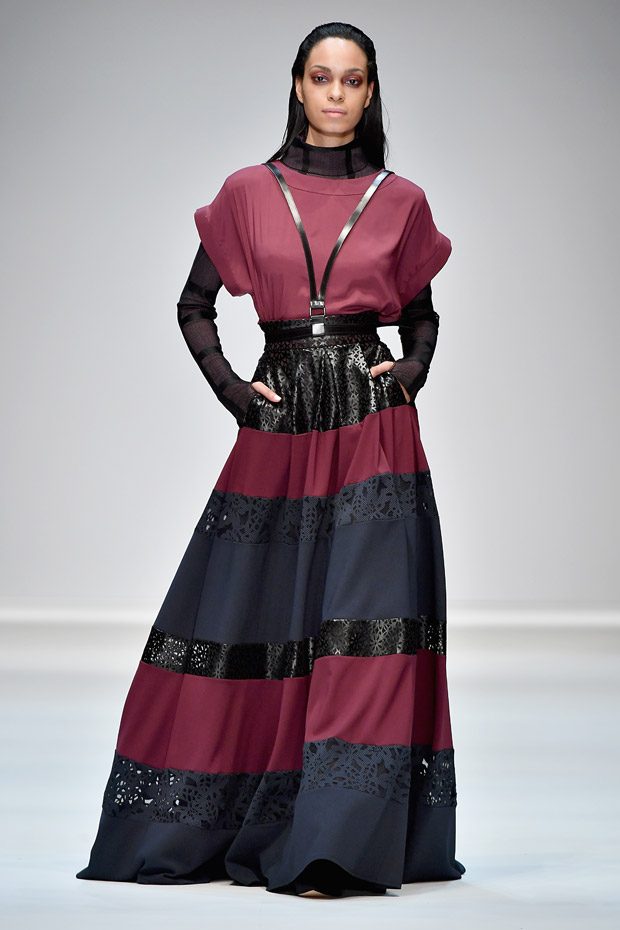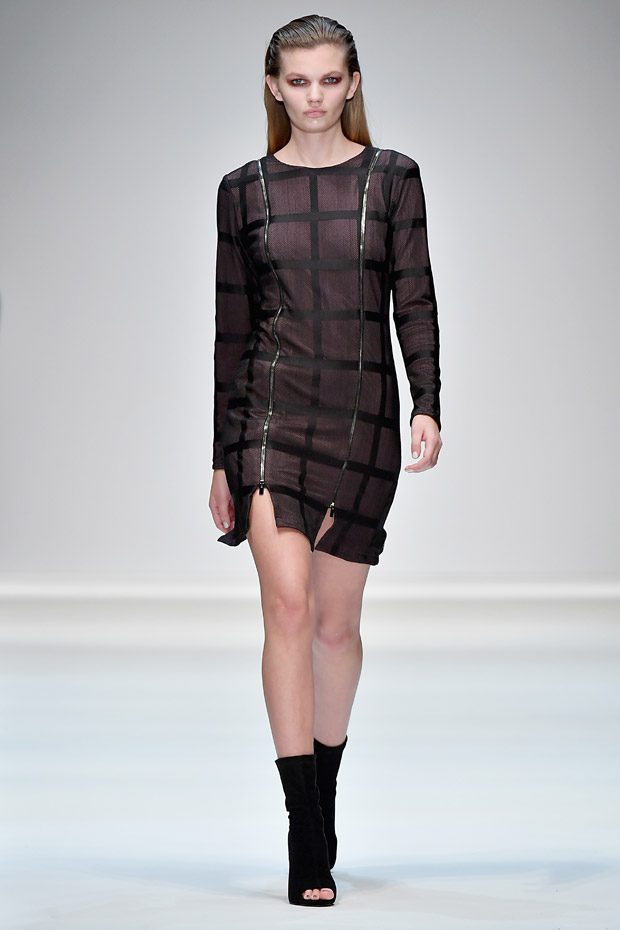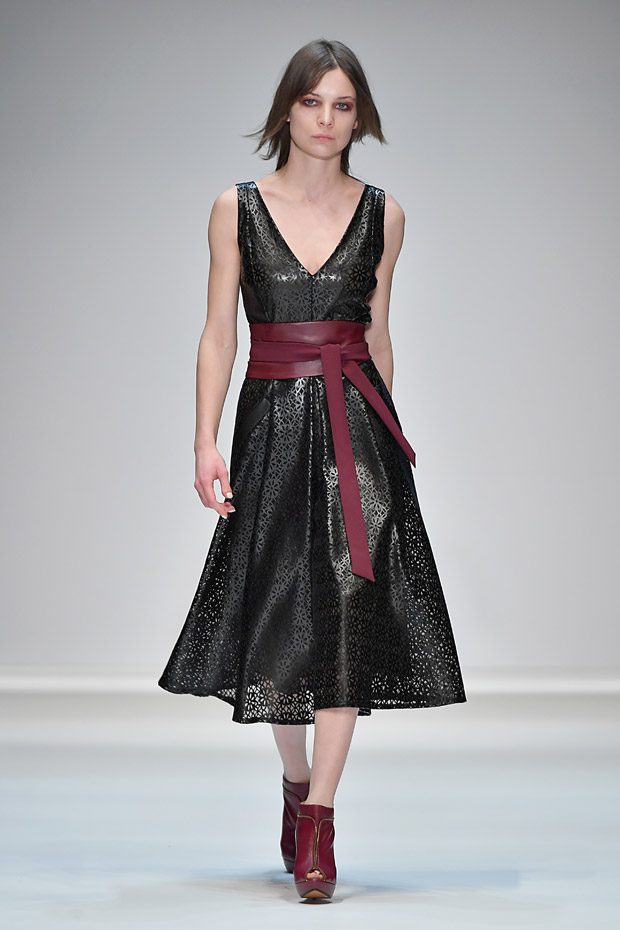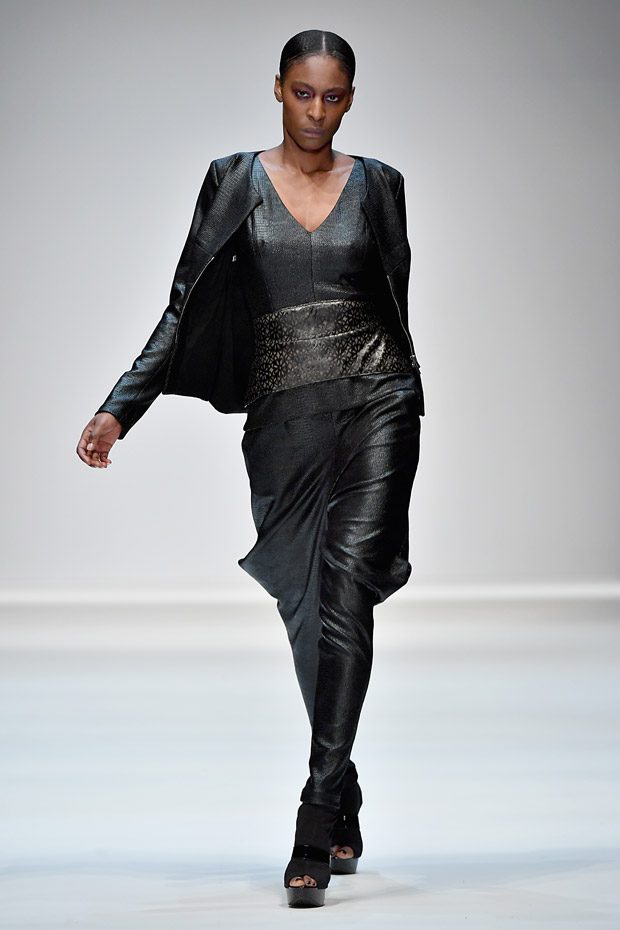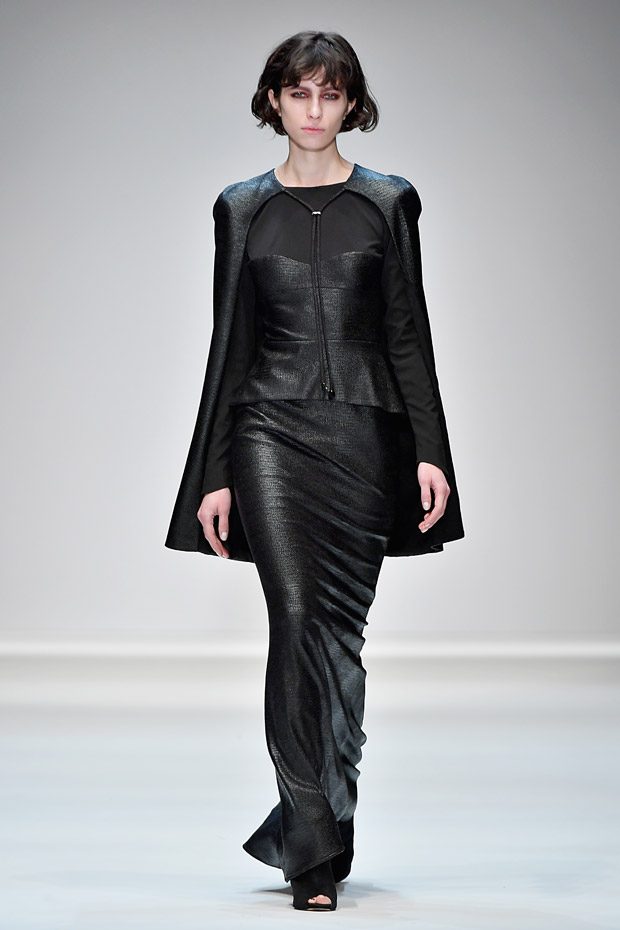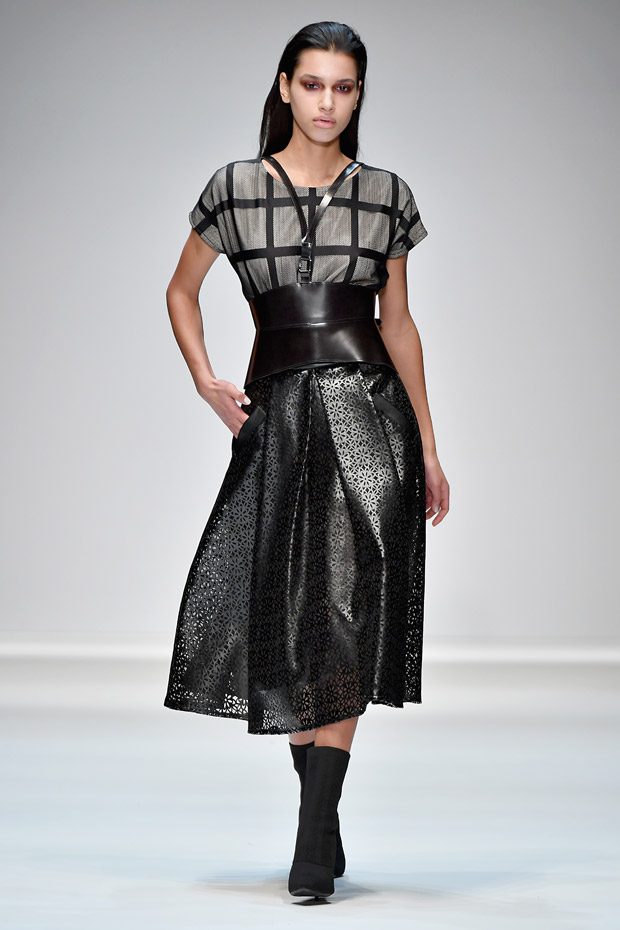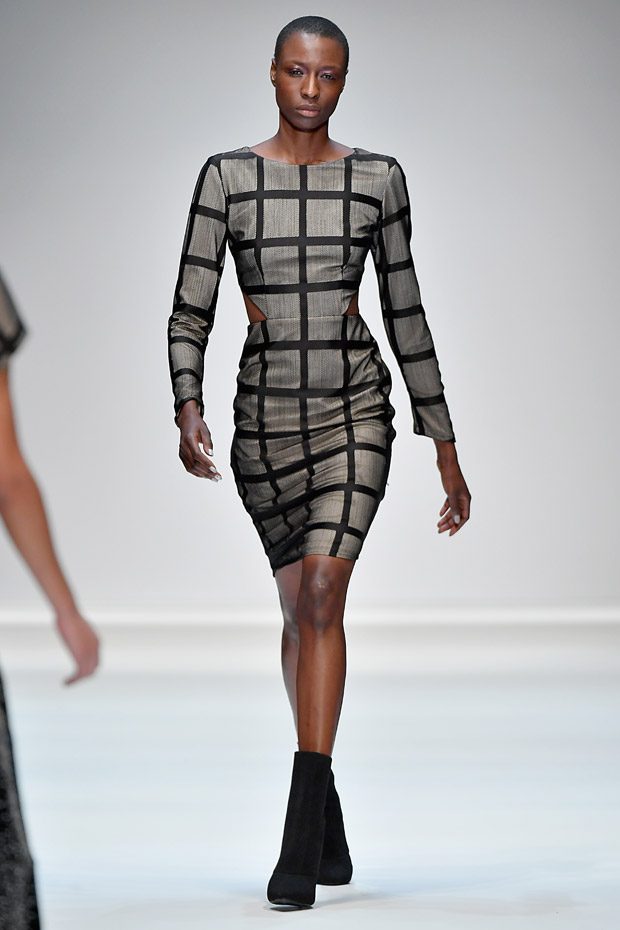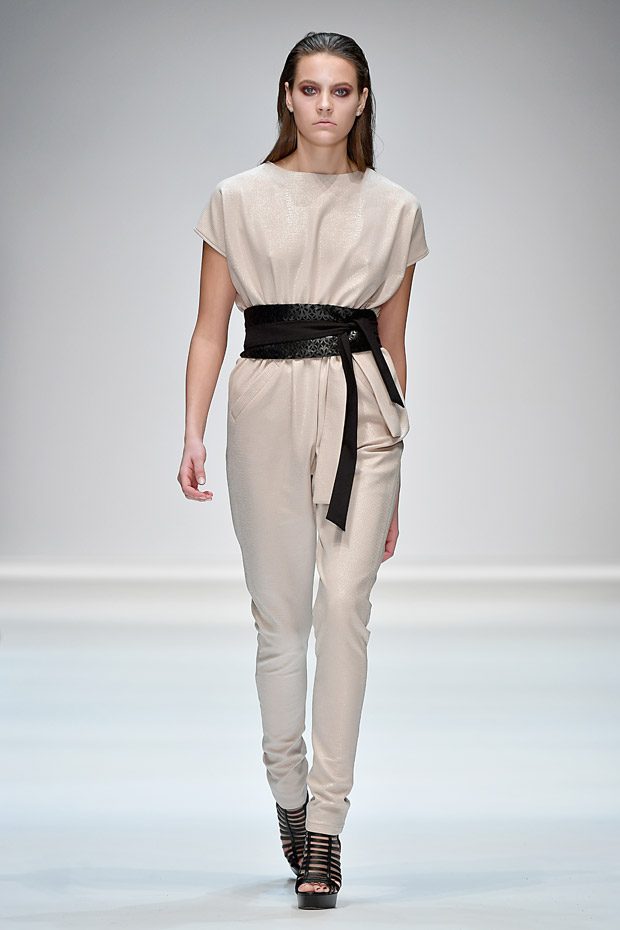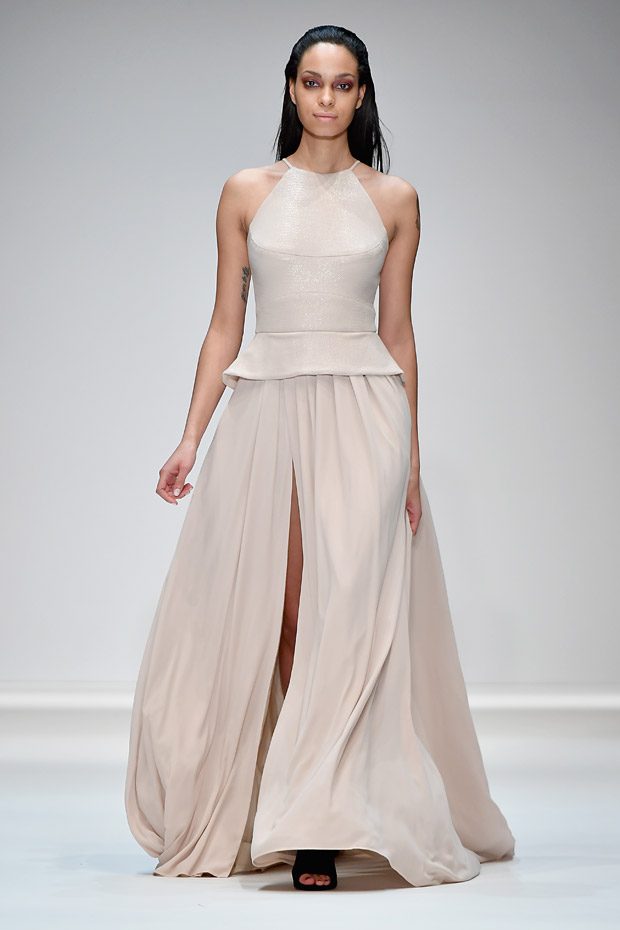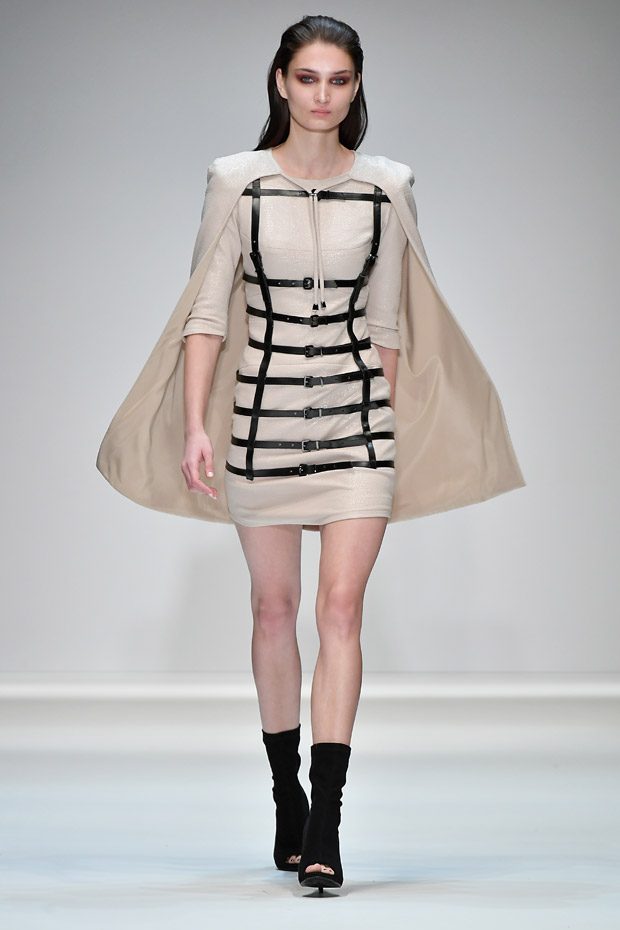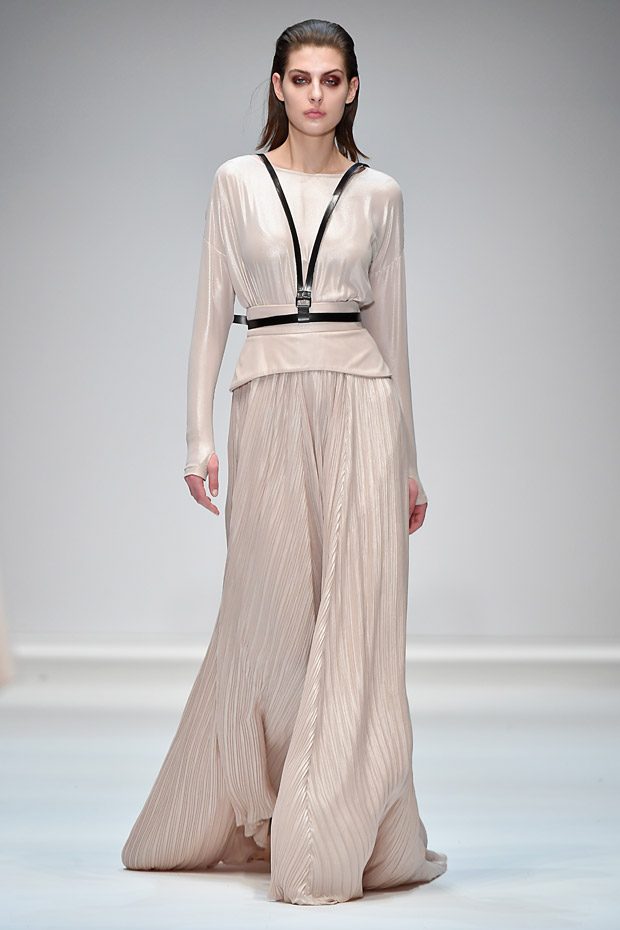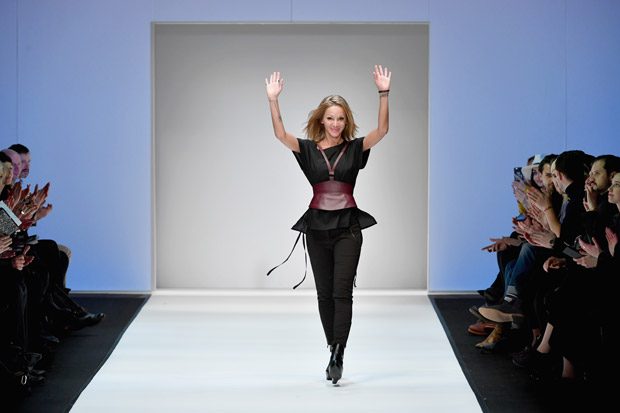 Picture Credit: Schoeller & von Rehlingen Public Relations, Callisti
Review by Sussan Zeck for D'SCENE Magazine