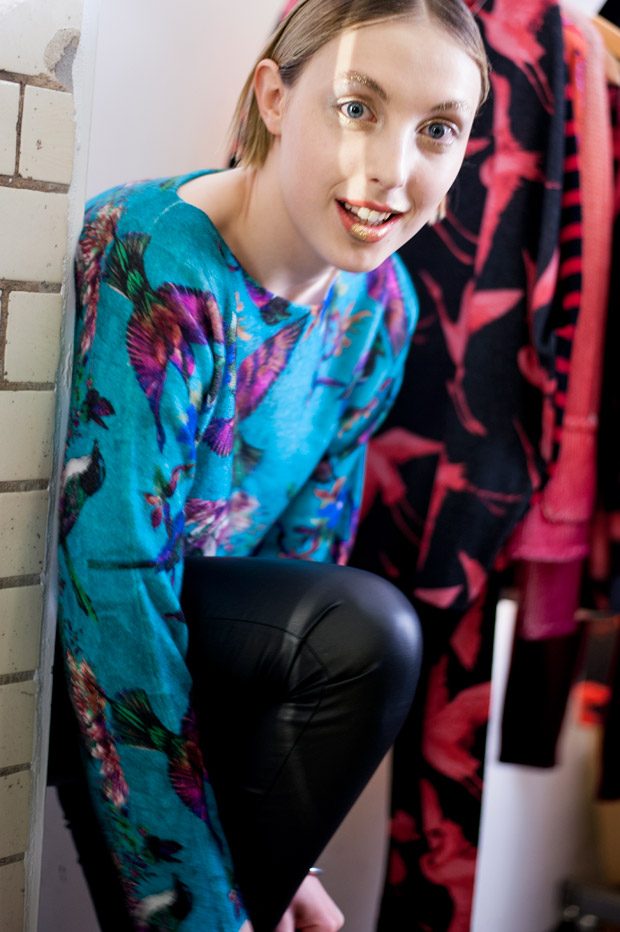 "It's never too late to re-invent the bicycle, a smile brings forth energy  or life…your sacred silence, loosing all violence."- System of a Down– Innervision Lyrics
It was the first time that German-based label Cashmere Victim, that has been founded in 2016, presented its Autumn/ Winter 2018/19 collection during Mercedes- Benz Fashion Week Berlin. The collection followed the slogan "once cashmere always cashmere- luxury meets coolness.". As you may assume by its title, the preferred material choice was, logically, cashmere. Thus, quality played a central role in this collection. Sophisticated. sensual. smooth. The outfits always stayed practical yet suitable for your everyday wardrobe. Furthermore they can be worn at any age.
Continue bellow to read full review by our Berlin Contributor SUSSAN ZECK: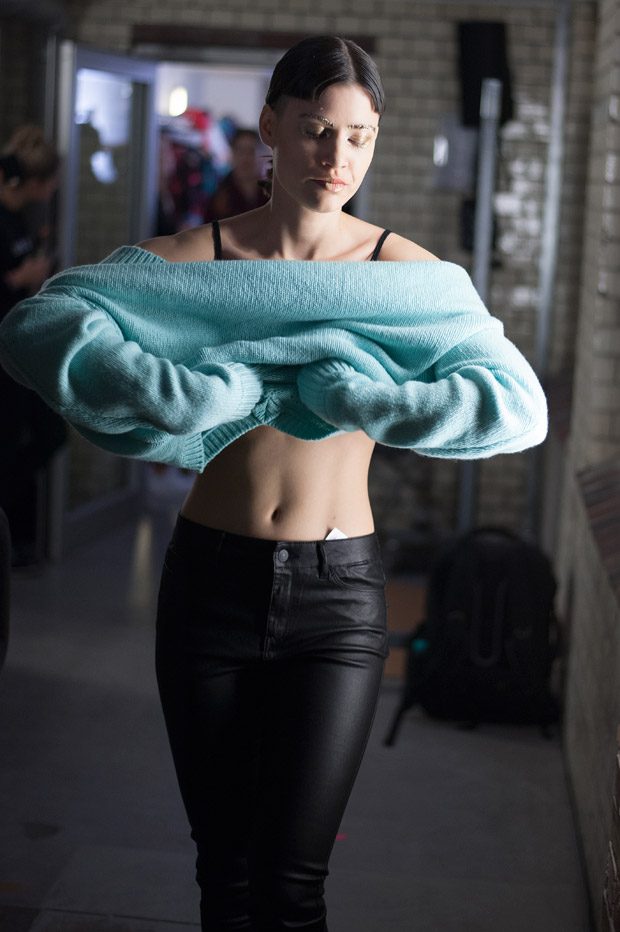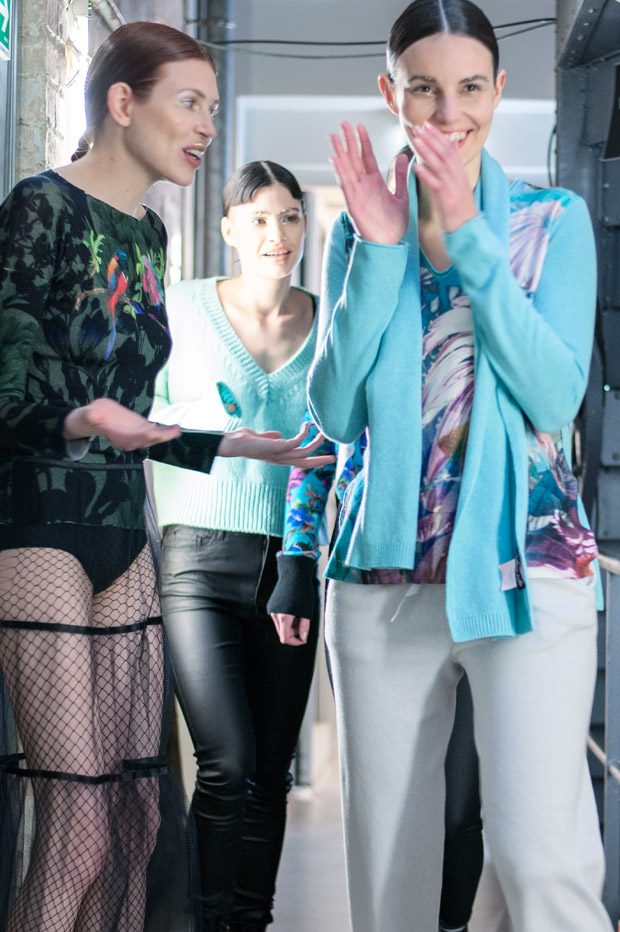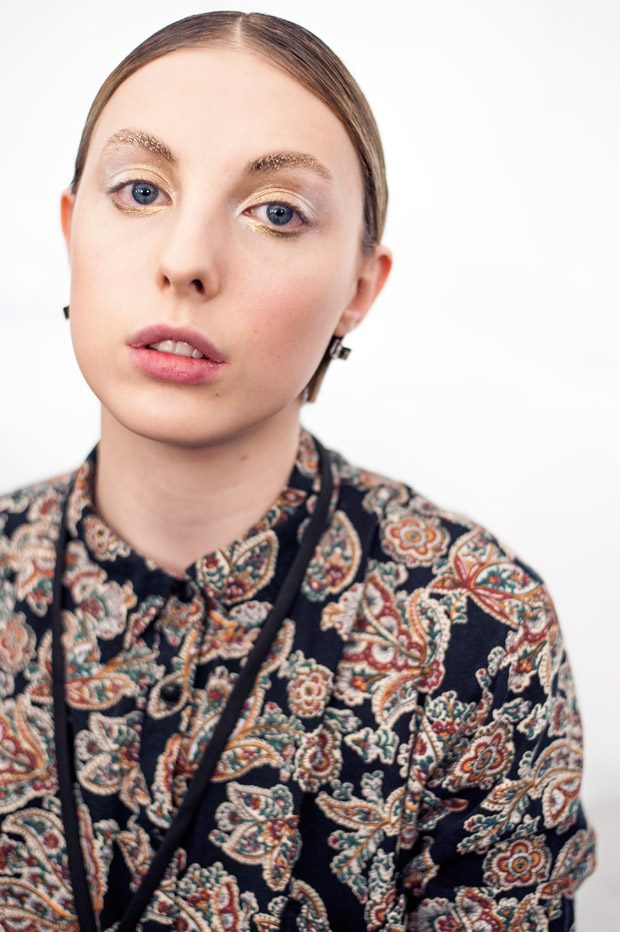 The range of colours of this collection contained sundry joyful, vibrant nuances that ranged from eye- popping fuchsia, striking scarlet to some candy colours, such as mint, macaroon, raspberry and sky blue. Those refreshing tones will certainly brighten dark winter days and expressed pure joie de vivre. In most outfits, several tones were vividly mixed and matched together.
Print-wise, individual animal prints consisting of exotic birds of paradise and fruit designs, for instance eye-catching pomegranates, underlined the playful character of those comfortable creations. Quite a few cuts of this collection were kept rather loose and easy- going, whereas some tops were figure-accentuating. With that cut choice, the feelgood factor was certainly underlined.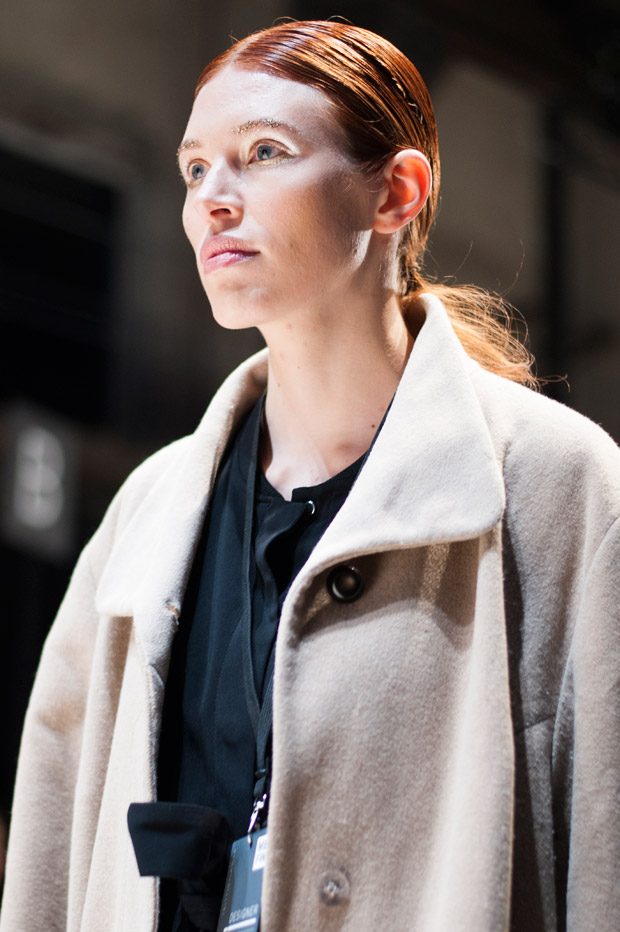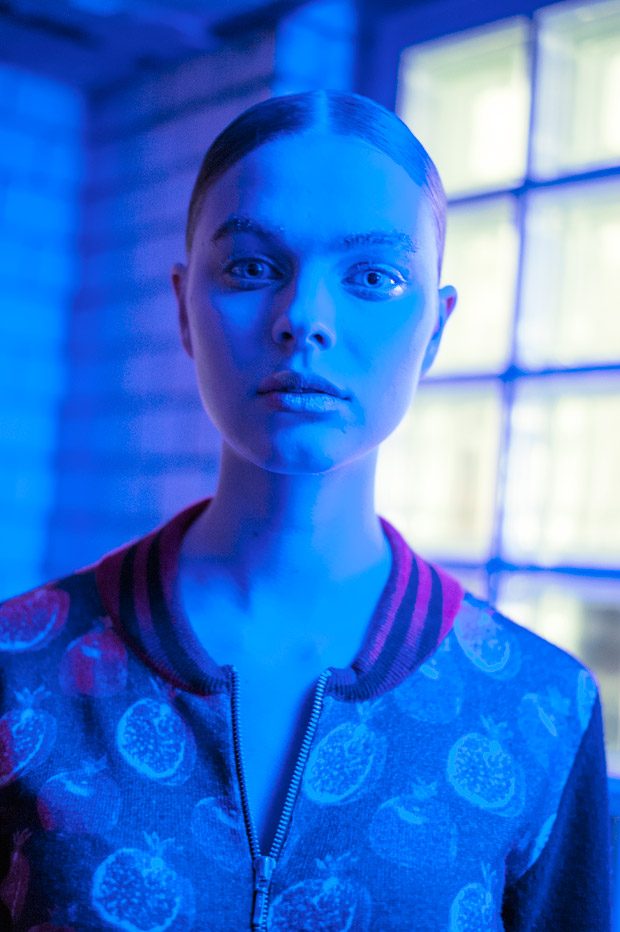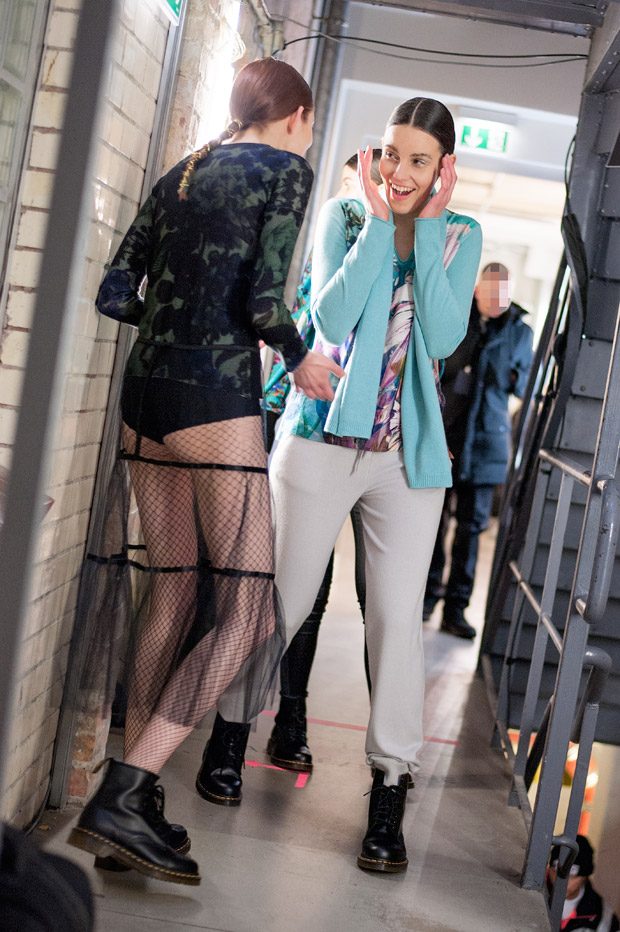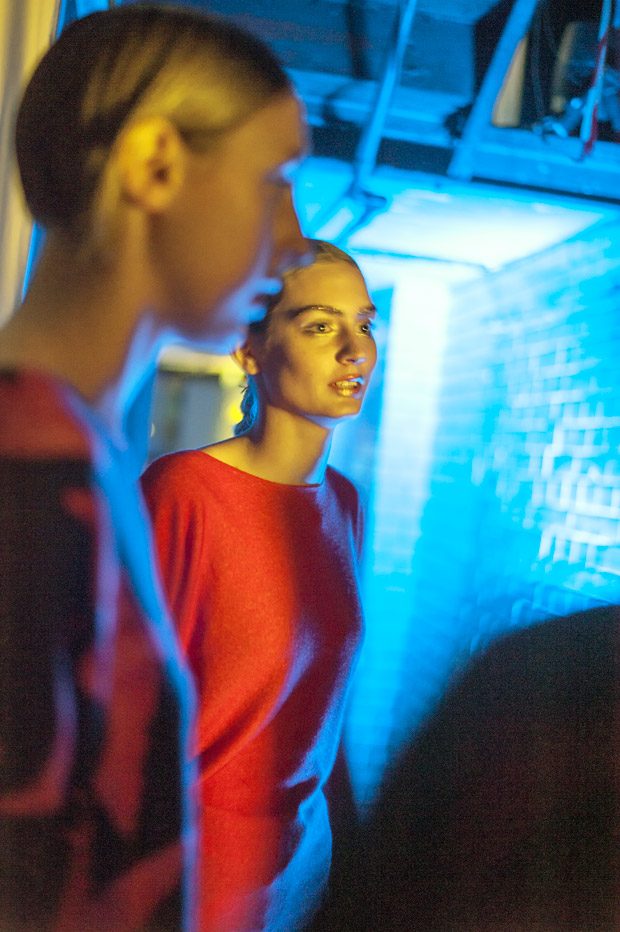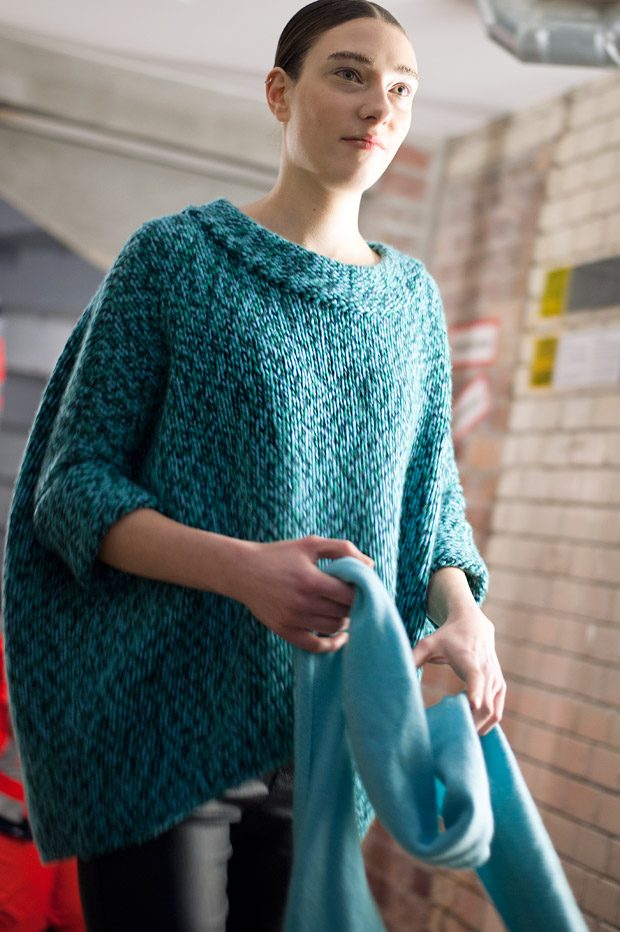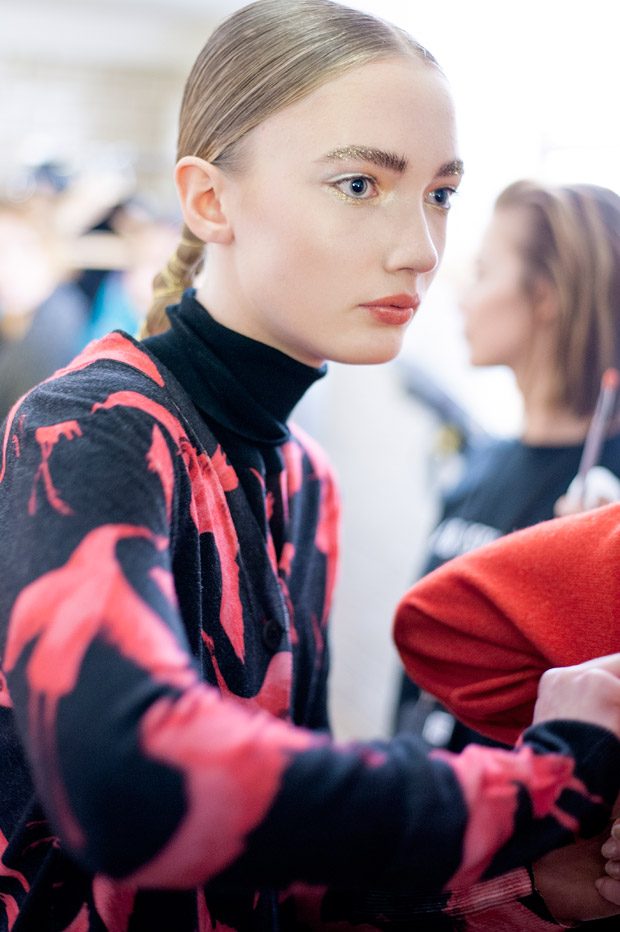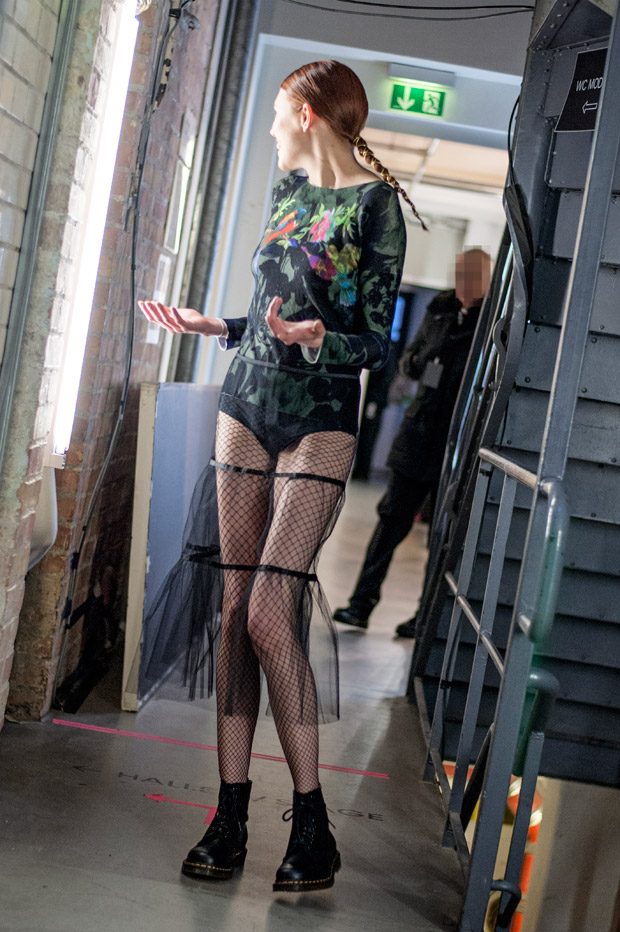 The hair of the models was worn gelled back, with a low ponytail and middle parting. The make- up was sparkling and shining, with focus on emphasized eyebrows that were provided with golden glitter details and a bit of metallic highlights on both eyes and lips. Black ankle boots rounded off those practical yet charming looks.
What stayed in mind was the highly practical, urban- chic yet wearable character of those outfits paired with focus on finest fabrics.
Photography by Peter E. Reiche
Review by Sussan Zeck for D'SCENE Magazine