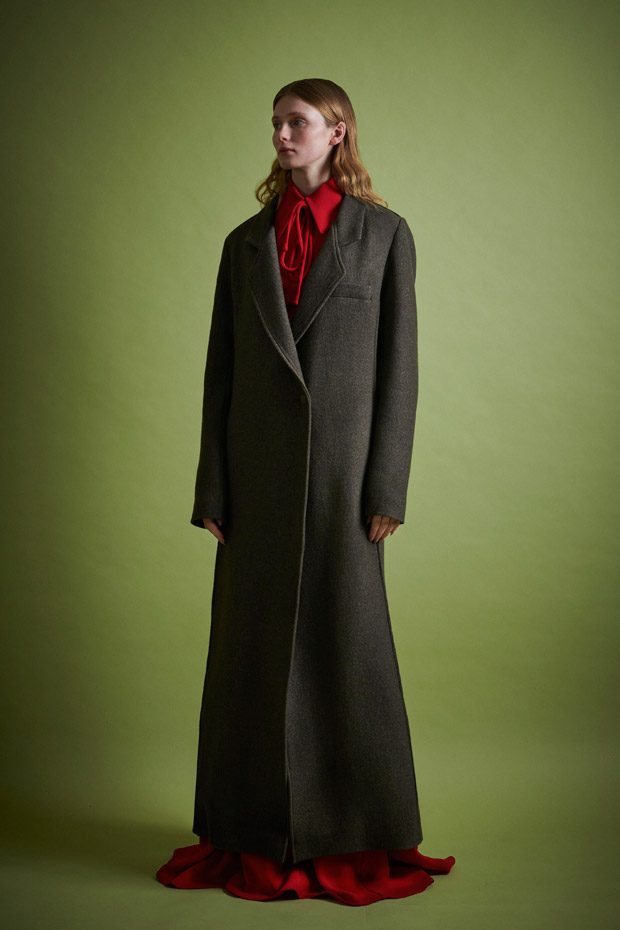 Fashion designer Edeline Lee presented her Fall Winter 2018.19 womenswear collection on Sunday, February 18th during the ongoing London Fashion Week. The collection was inspired by the women who are still and reflective, ready to examine their own darkness and secrets, but are also divinely feminine.
"The colors are rich and jewelled: Purple, Red, Navy, Amber Green and Black. Edeline continues to explore the limitations of her signature Flou Bubble Jacquard and fluid, heavyweight Georgette Champion. Pure Virgin Wool Boucle outerwear add generous warmth and proportion, and a series of fully sustainable Organic Cotton T-shirts and Sweatshirts playfully elaborate on the themes of the collection. An opulently textured, three-dimensional Floral Jacquard is cut into tailored shapes and fanciful distorted ruffles. Garments are draped into lush folds and flounces, weighed down by hand-rolled and wrapped tassels, and wrapped up into a deceptively simple bow."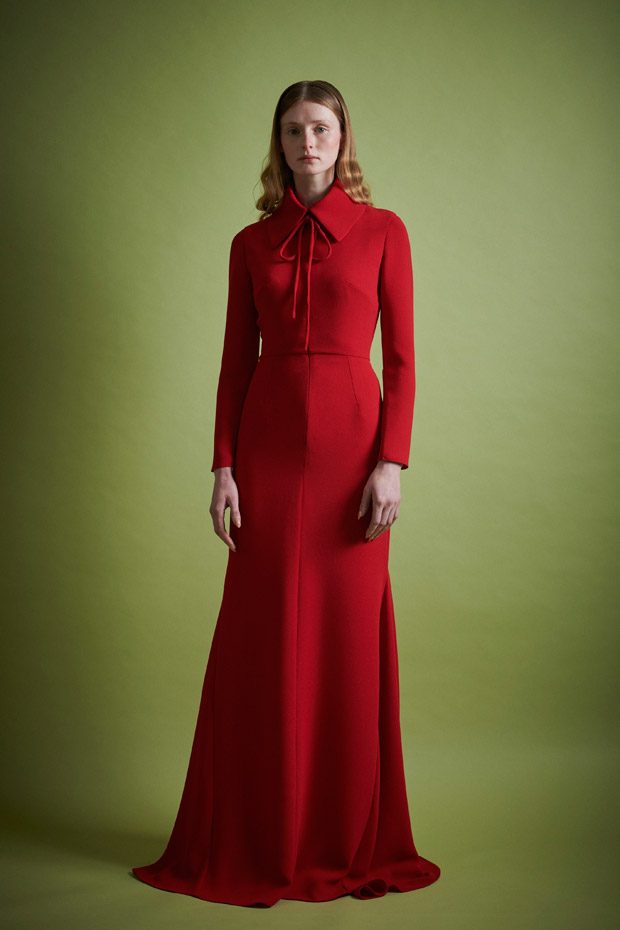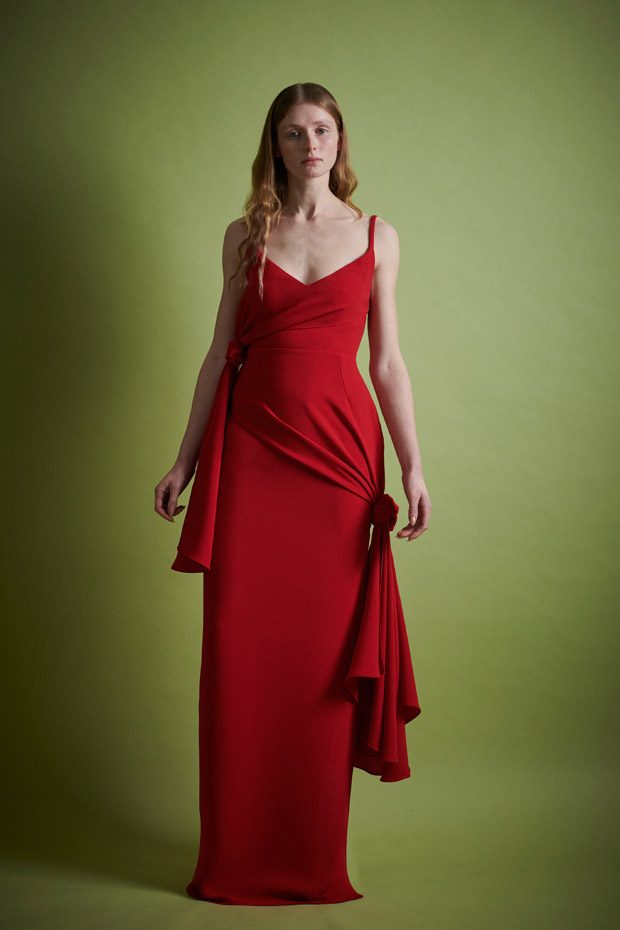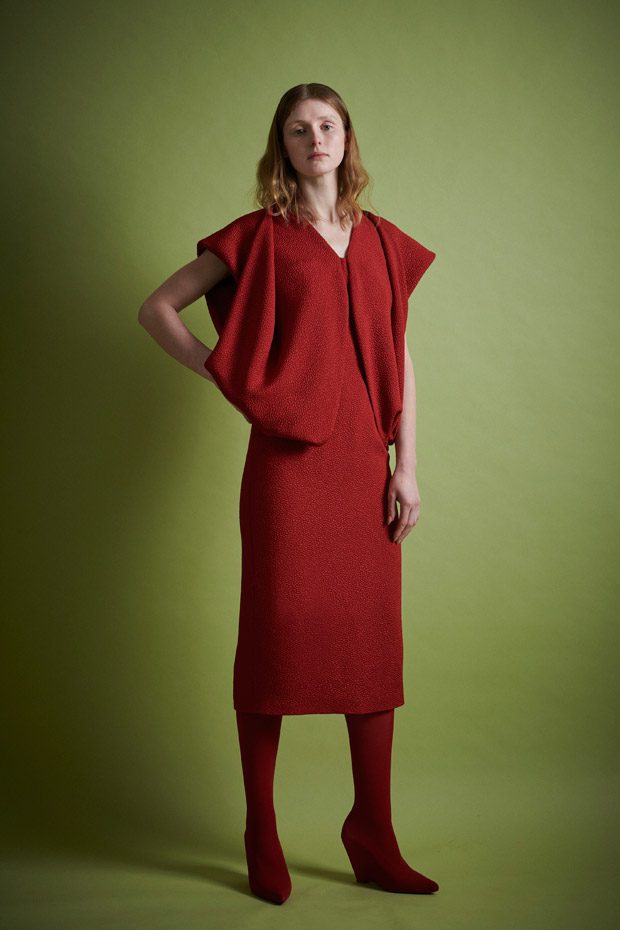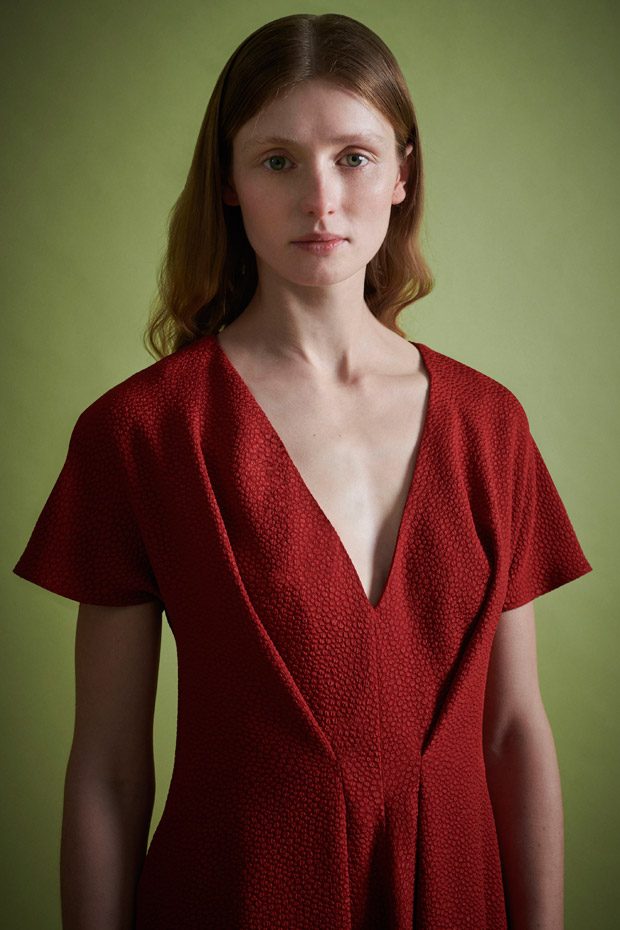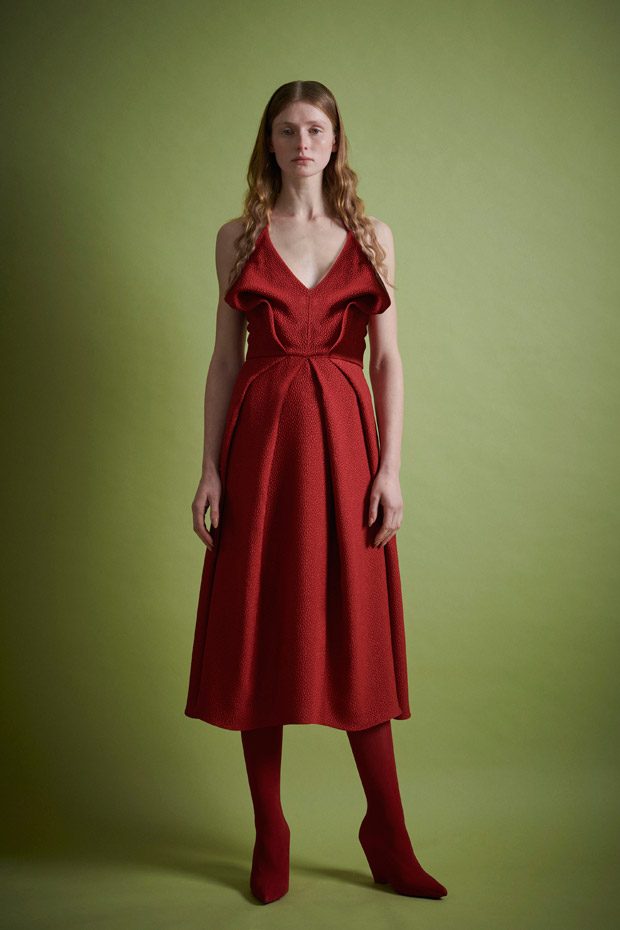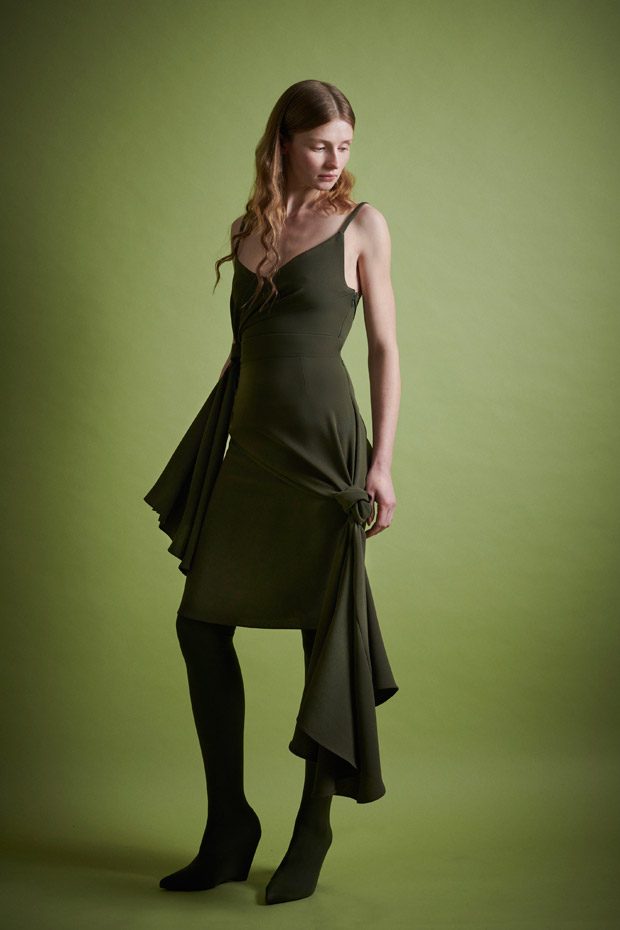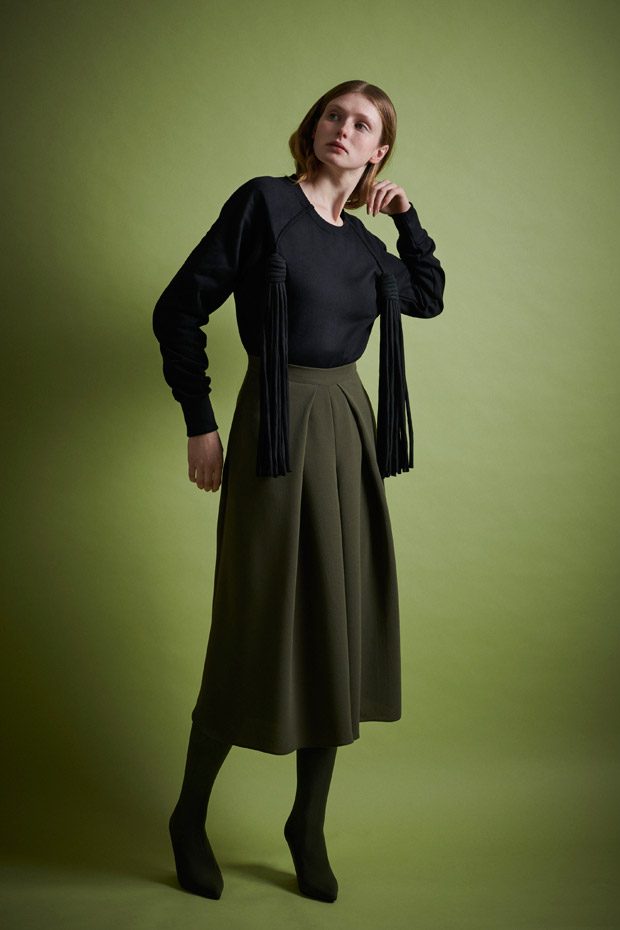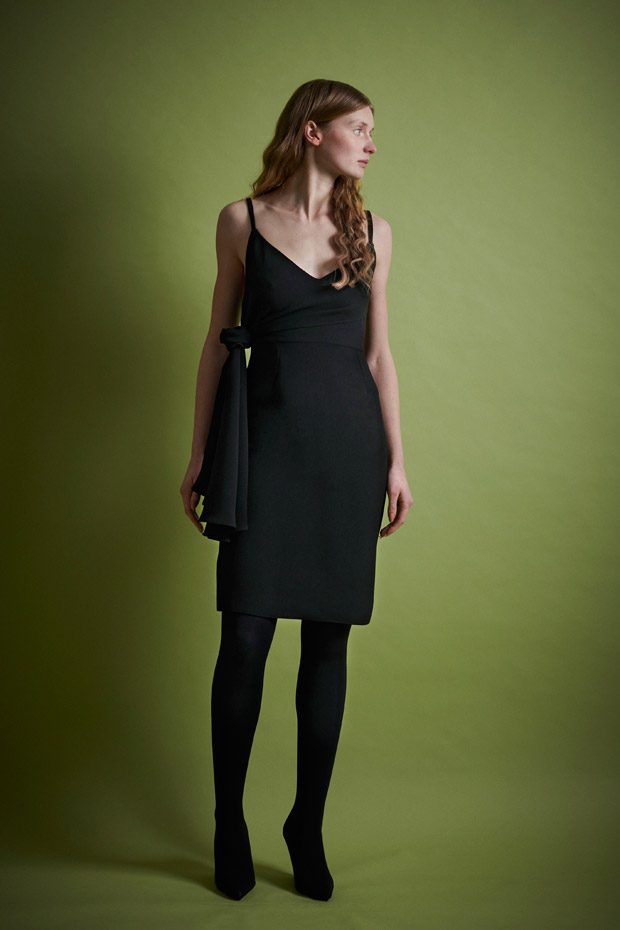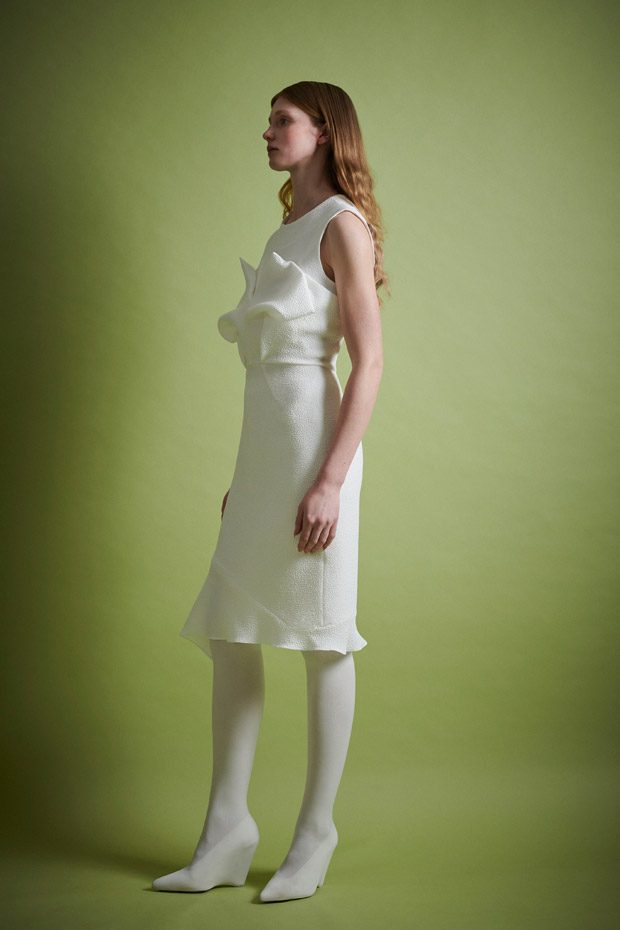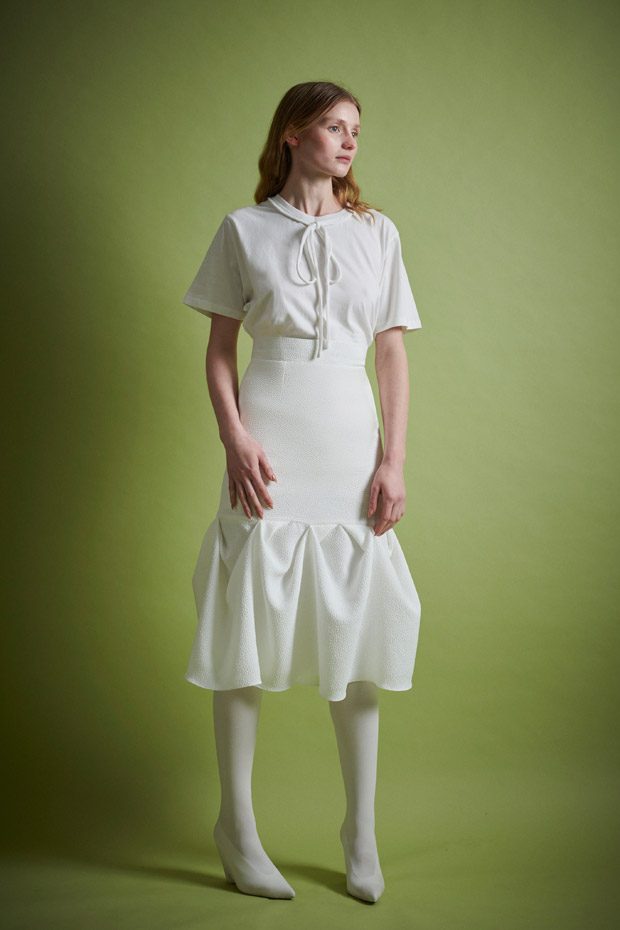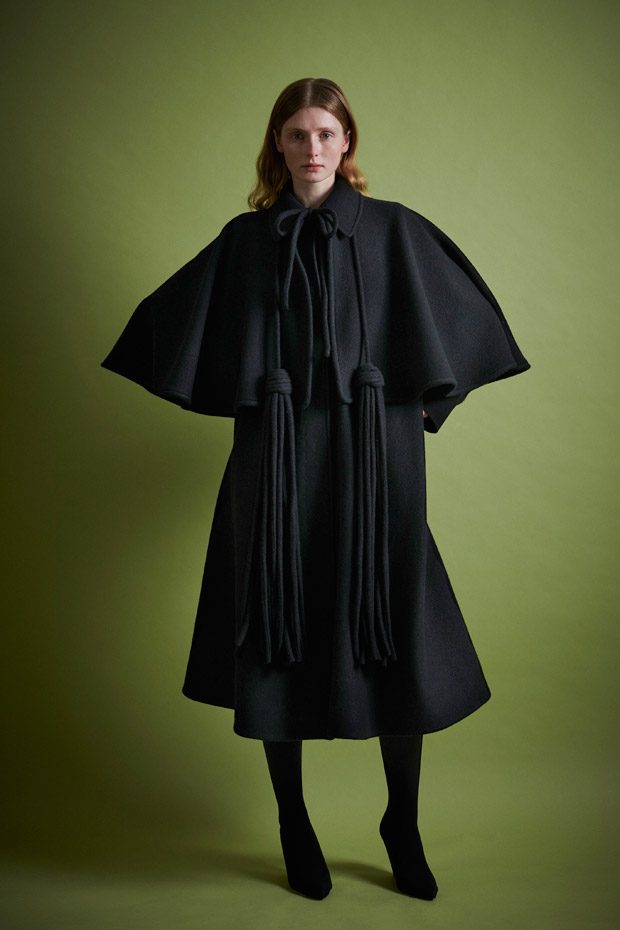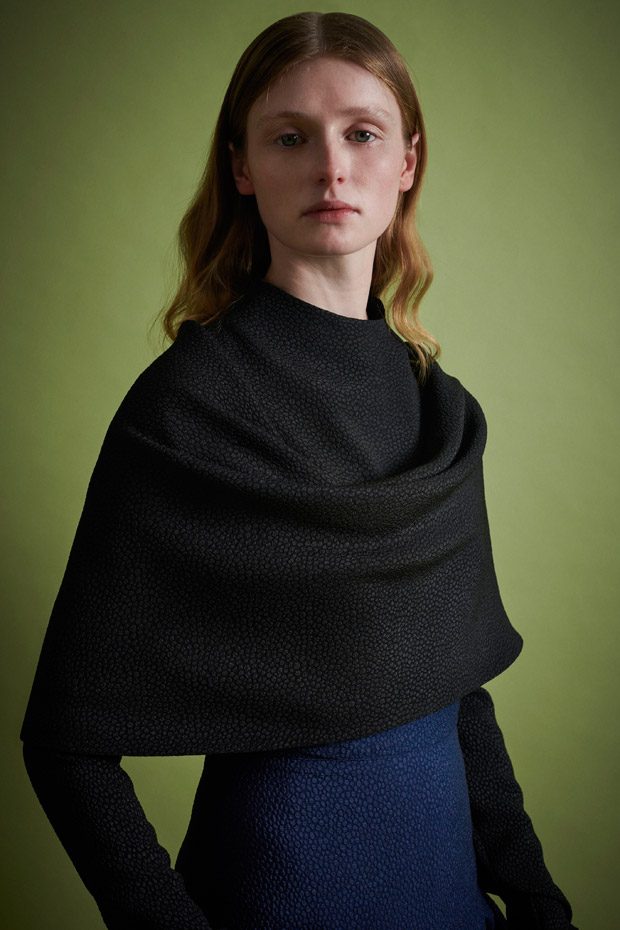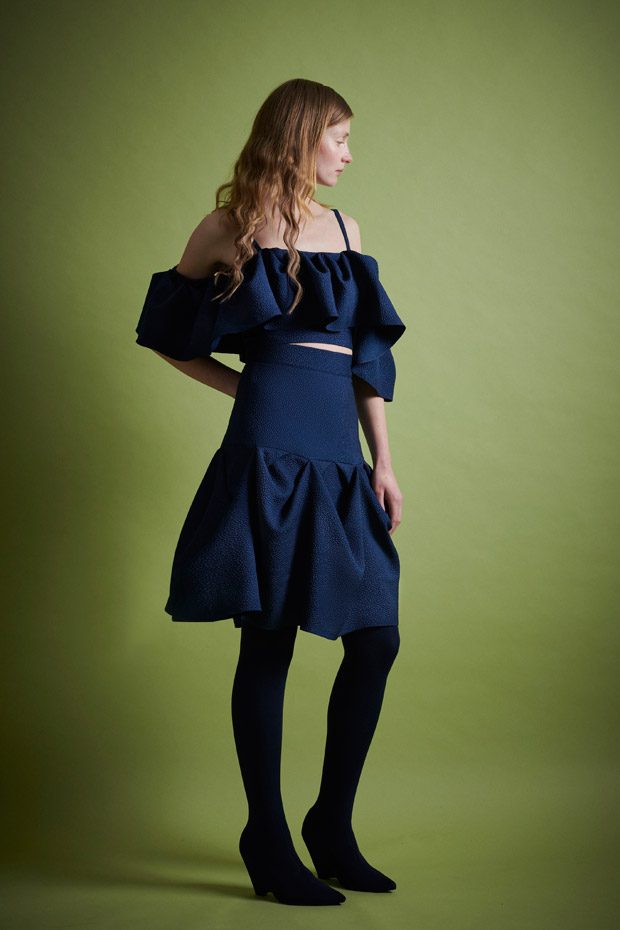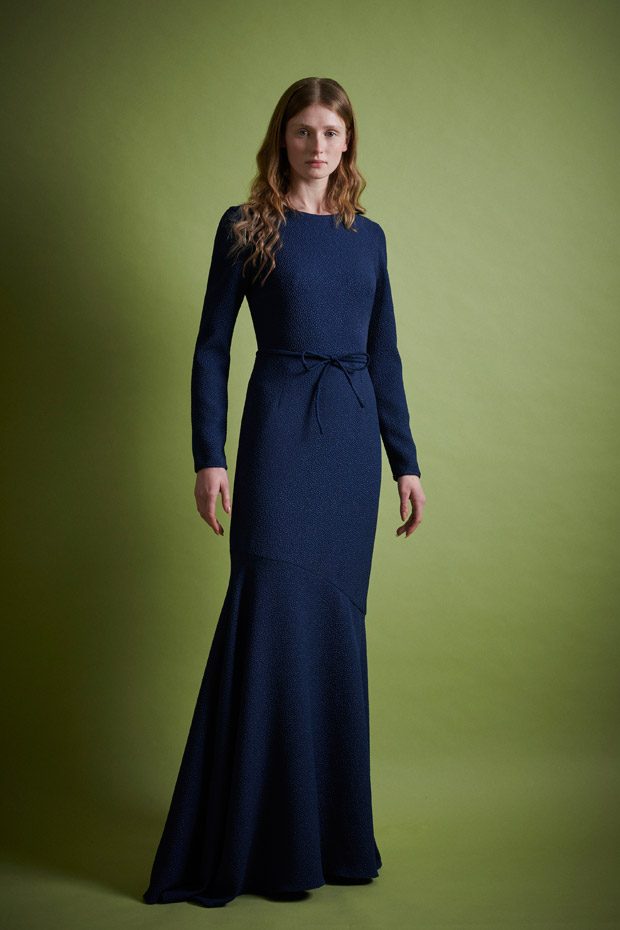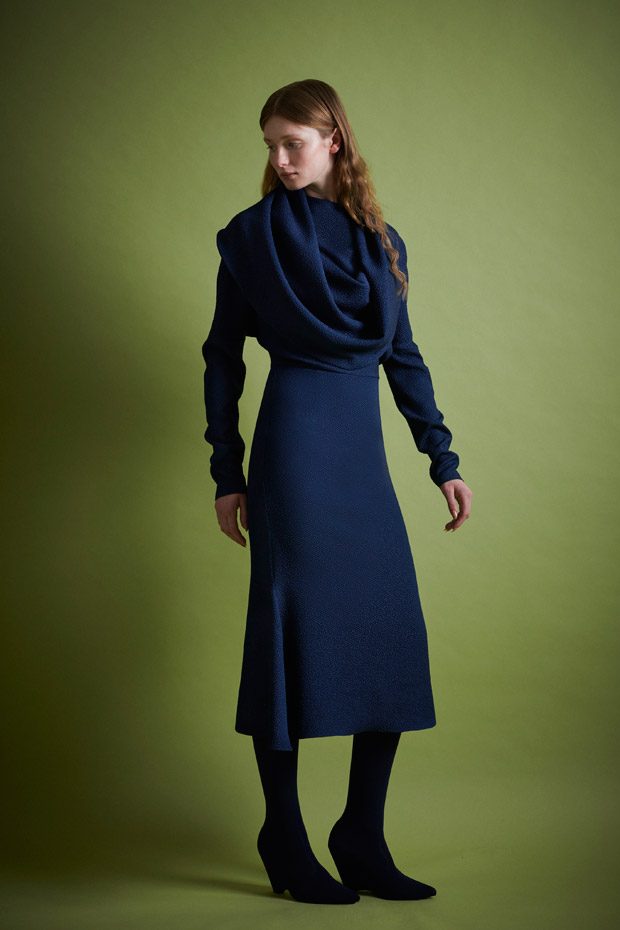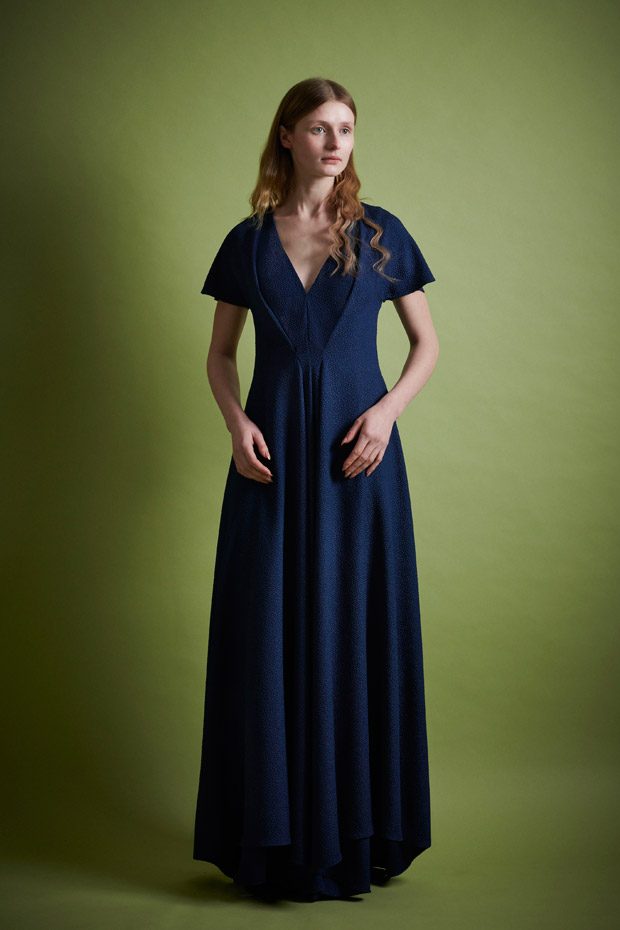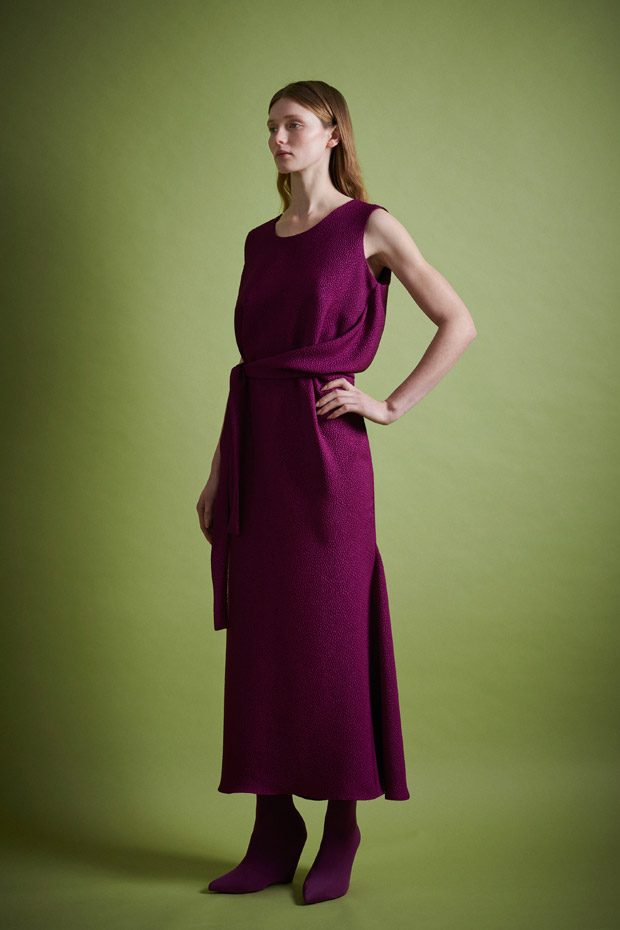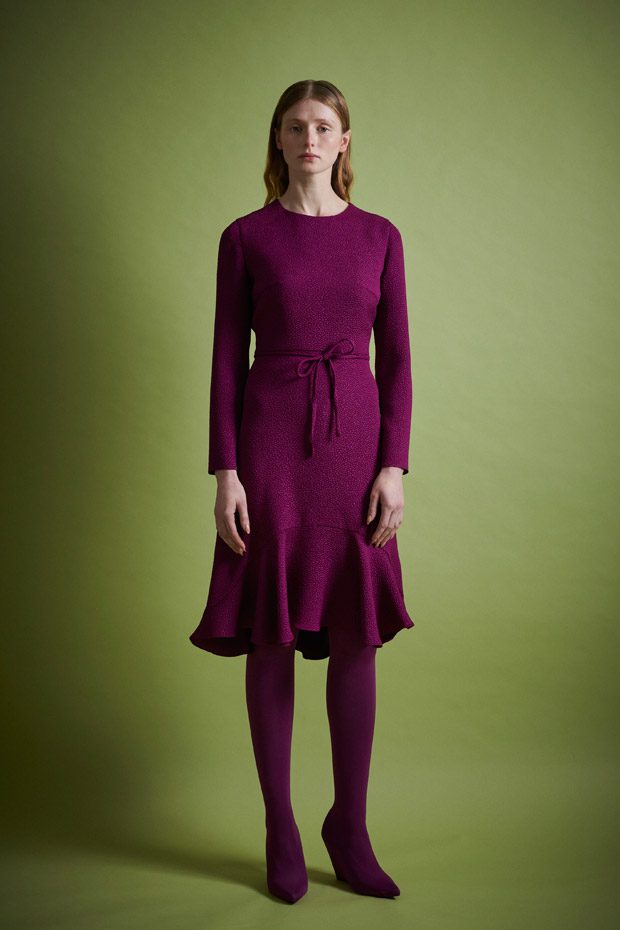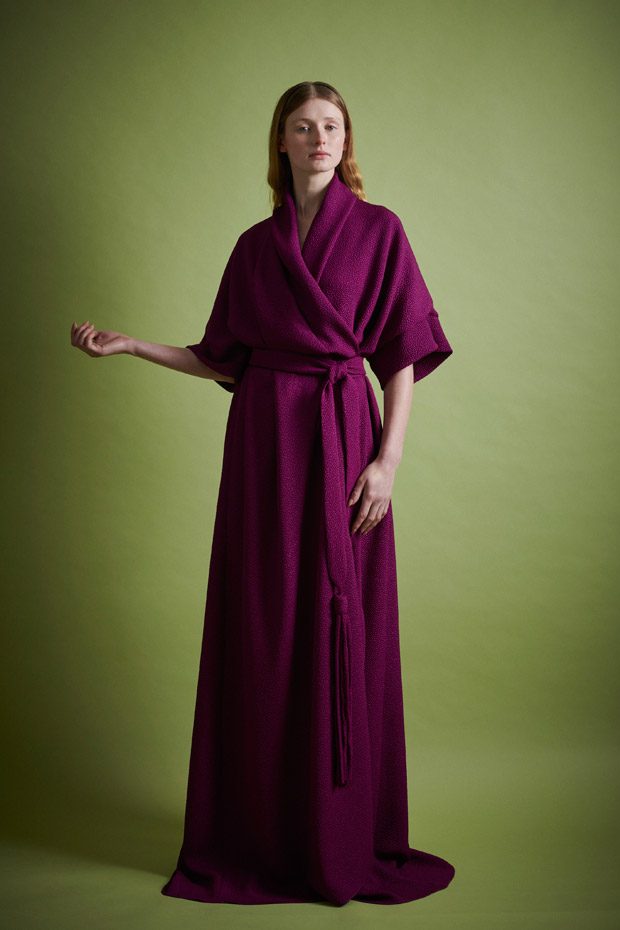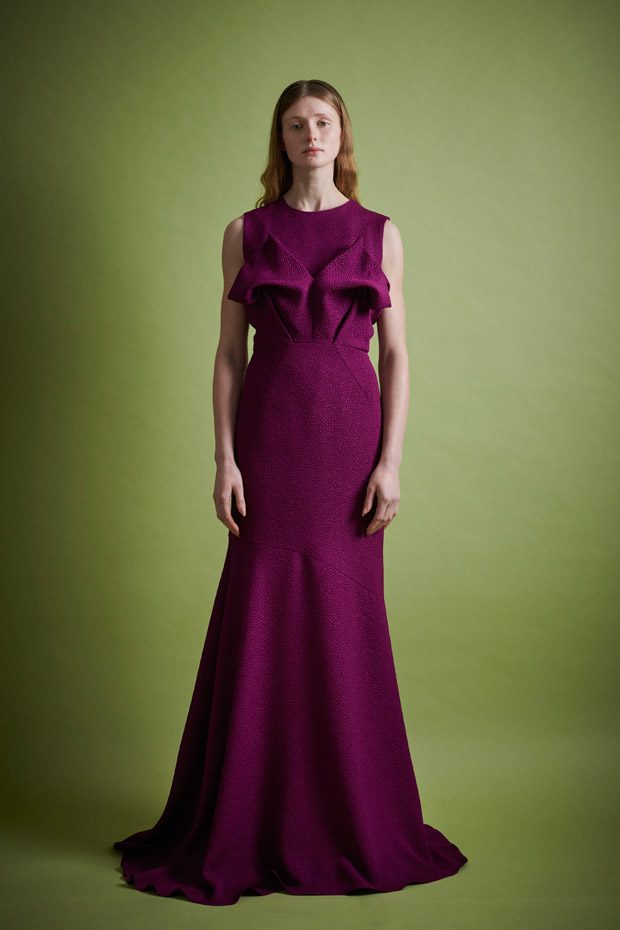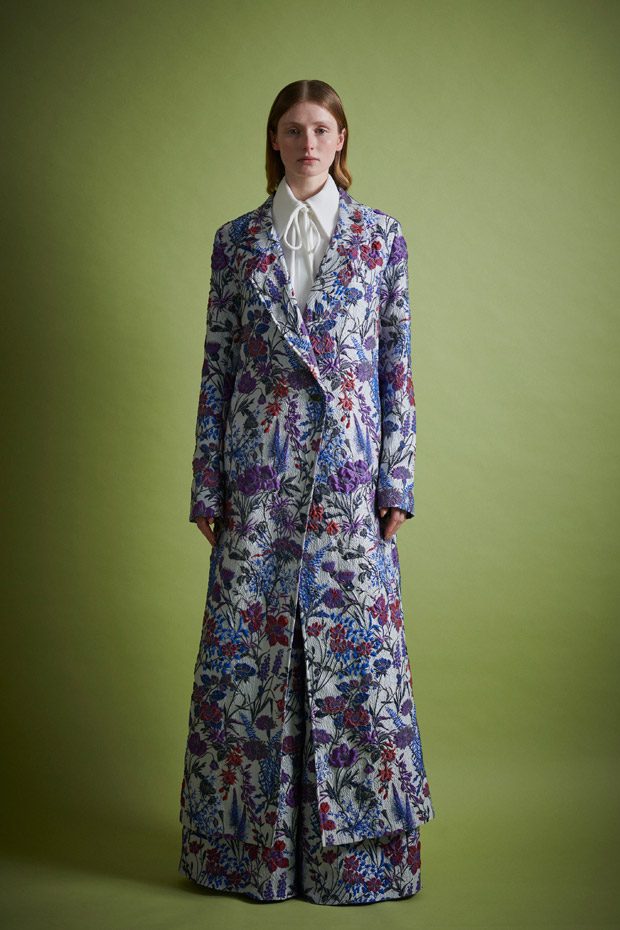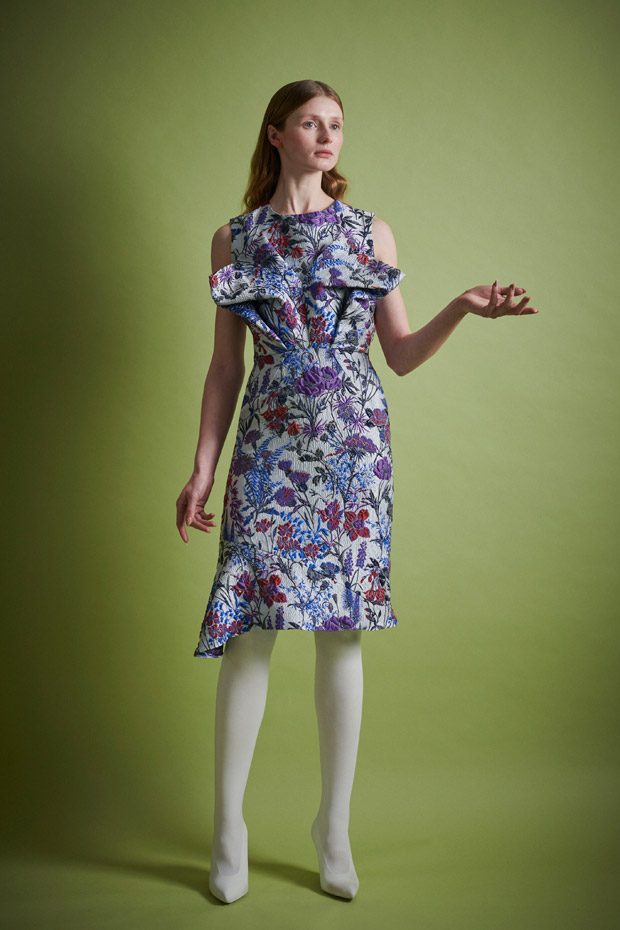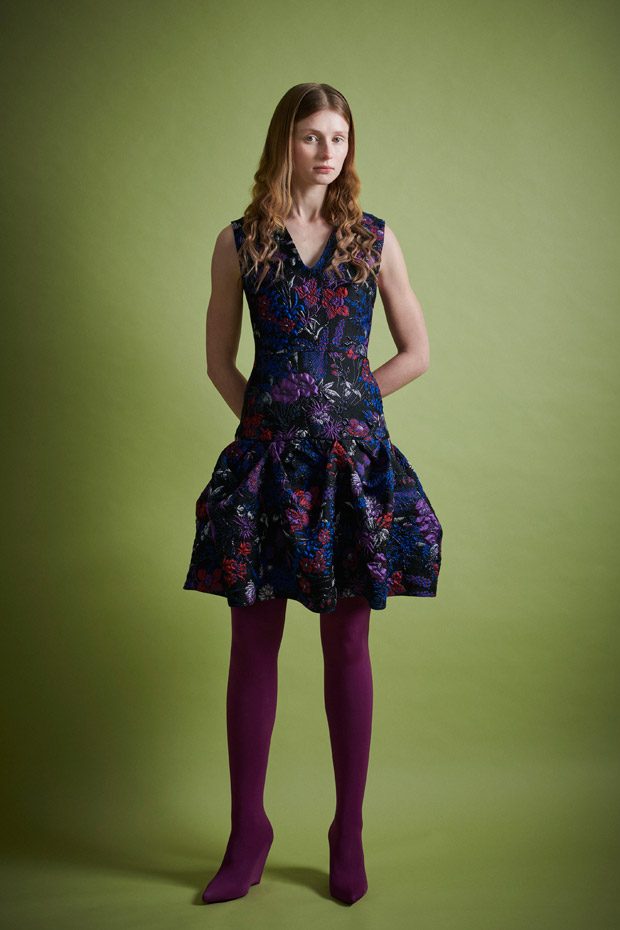 Photography by Benjamin Tietge
We love hearing from you, connect with us on Twitter, Instagram and Facebook.