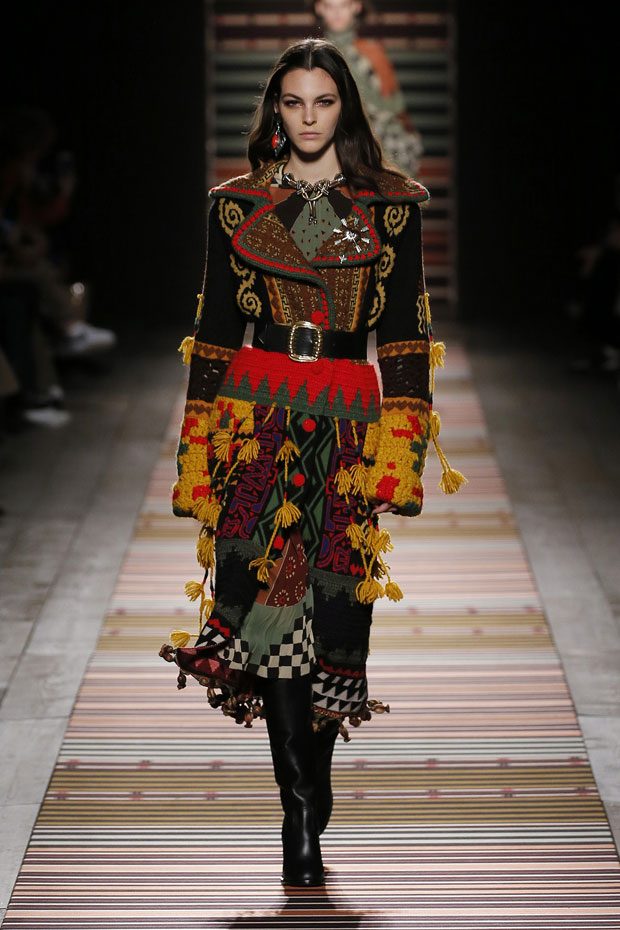 It never hurts going back to your roots, designer Veronica Etro has soaked in the maison's bohemian heritage and morphed the runway into one of Milan's most awaited runway moments. However this time Veronica tapped into Etro's own history, and what was sent down the runway comes out as one of the best collections for the fashion houses. Italian vibe there was, the collection no doubt remained confidently Etro in it's prints. Also an all kind of winter day outerwear was reshaped in the sublimely luxurious knits. The showstopping print patterns played along the lines of the collection and its orange nuances.
These always vibrant Etro prints were front and center at the top of the runway on maxi-dresses overprinted with a touch of art deco like flare and matched with heavenly knee high boots. Silk is another of the maison's signatures, but today on Veronica's Milanese stage it never draped quite as sublime as it did on top model Vittoria Ceretti, who wore a long ruffled dark dress that immerses precipitously around her in its ruffled glory.
Finally, though, this collection's strongest images didn't have much to do with minimalist trends or the sportswear dominating the runways. For all the dressmaking Veronica Etro works with here, she has also a strong eye for tailoring when it comes to the outwear. Also a striped power suit cut rigidly in a glorious 90s outline gives the masculine punch to this dreamy collection.
Review by Katarina Djoric, DESIGN SCENE Magazine Fashion Features director.
Scroll down to see all the looks from the new Etro Fall Winter 2018 collection: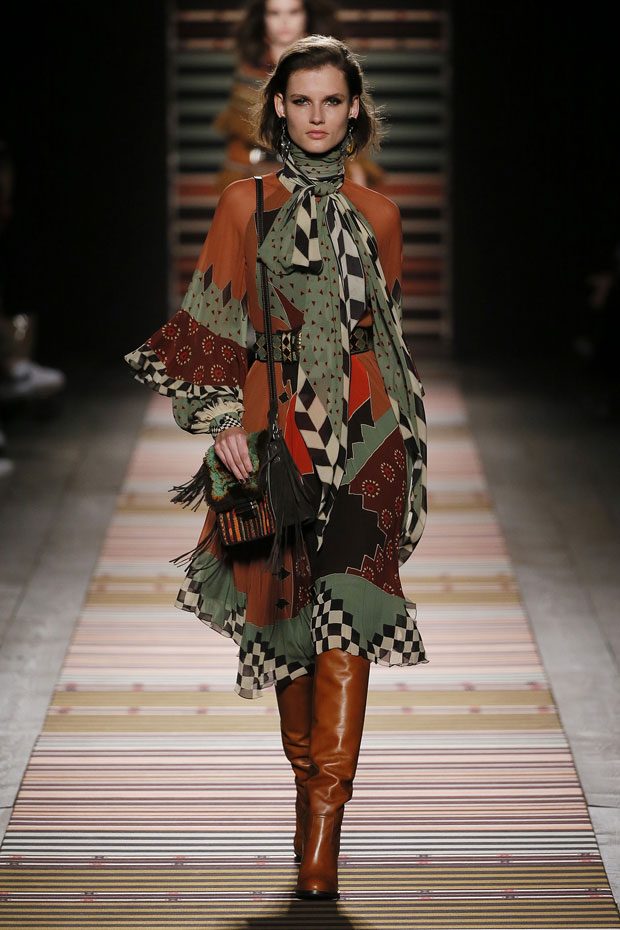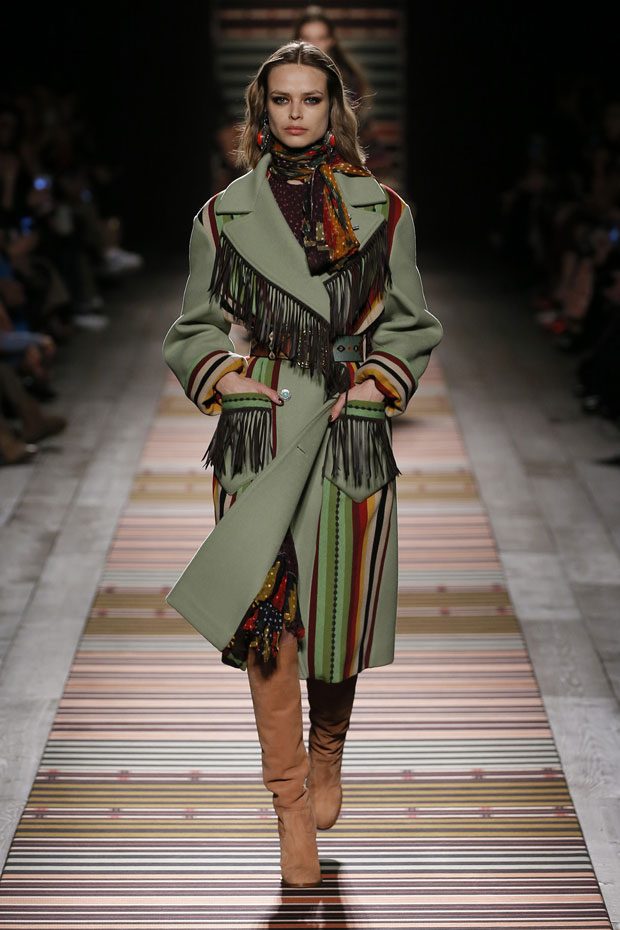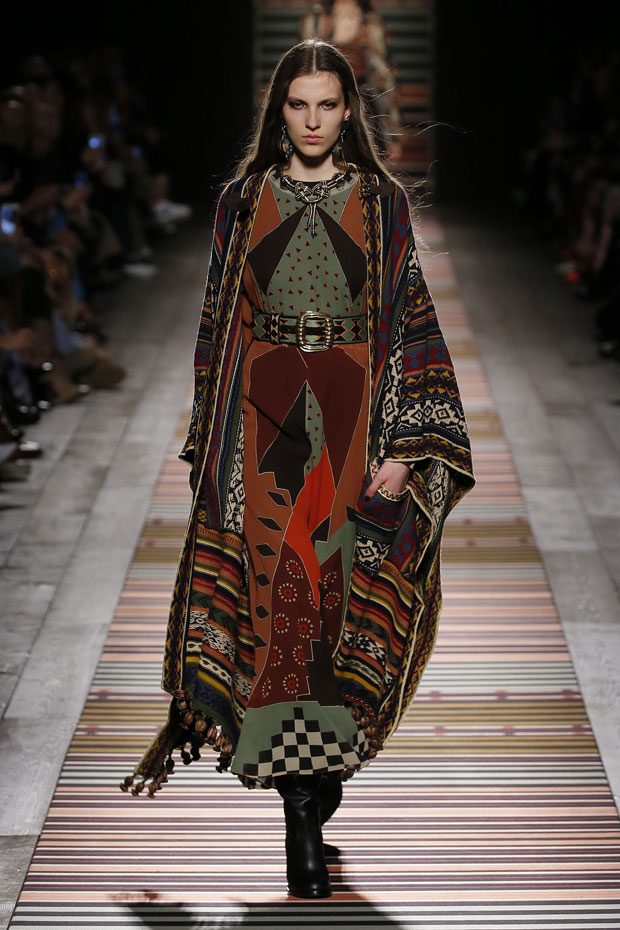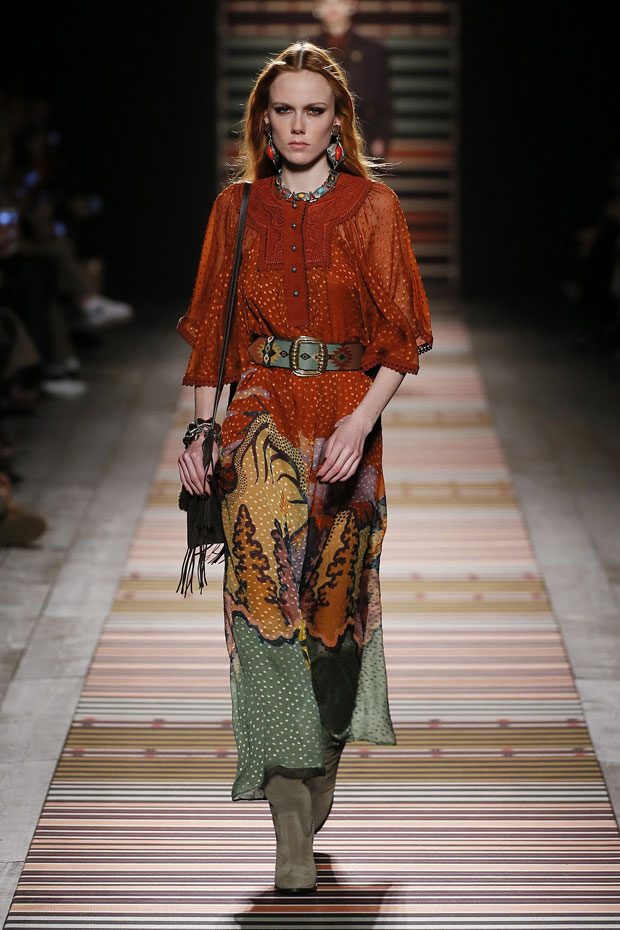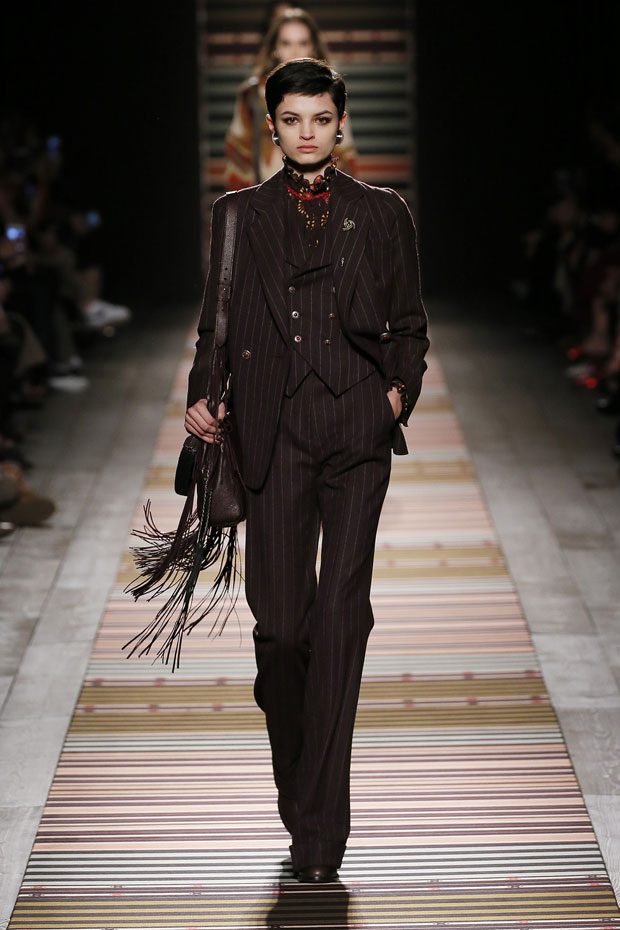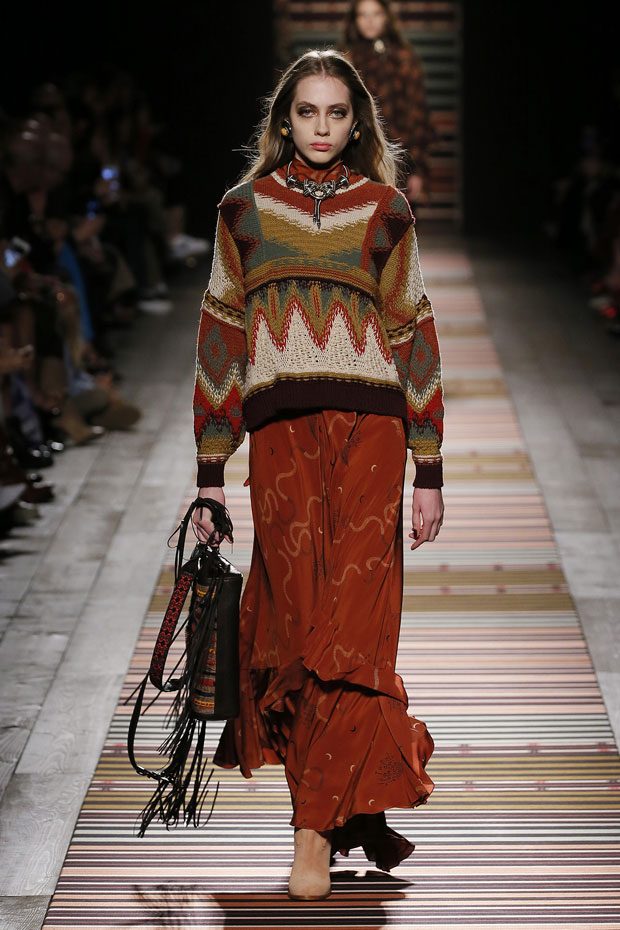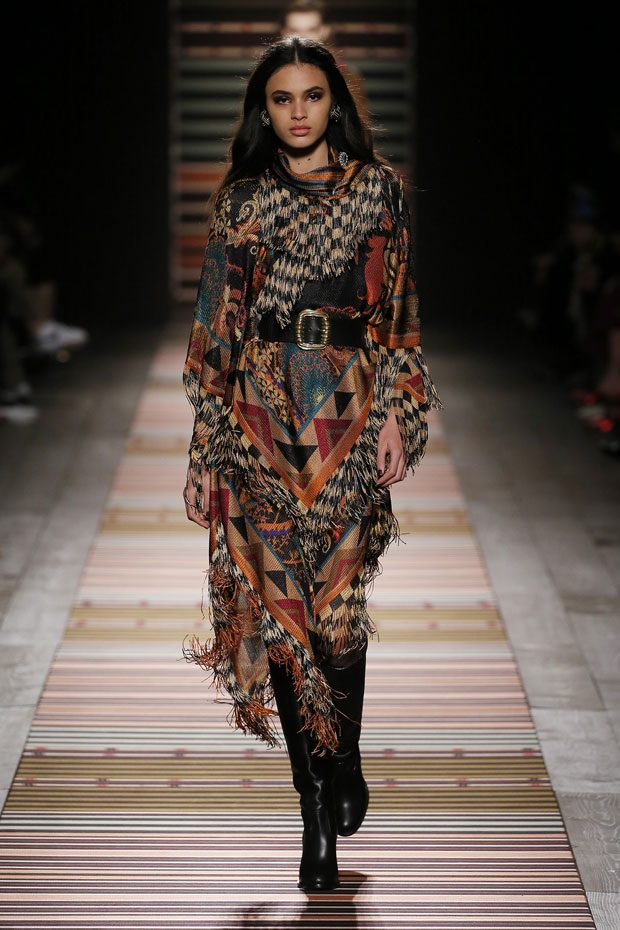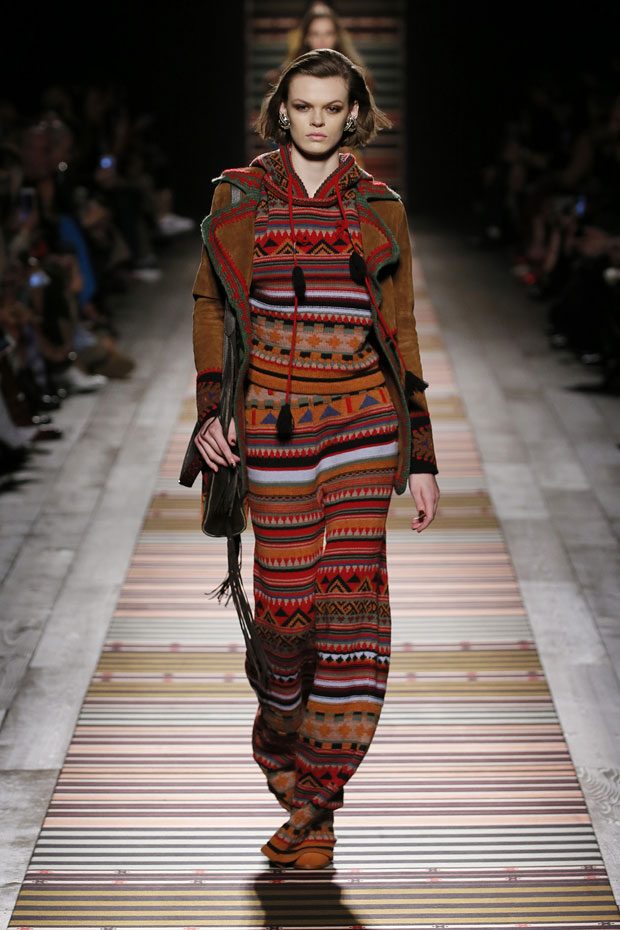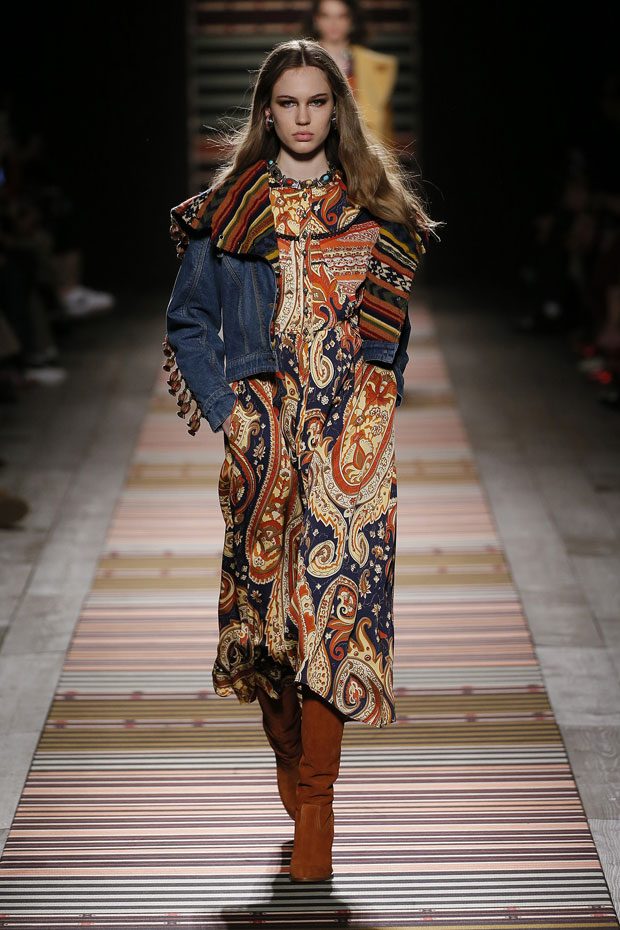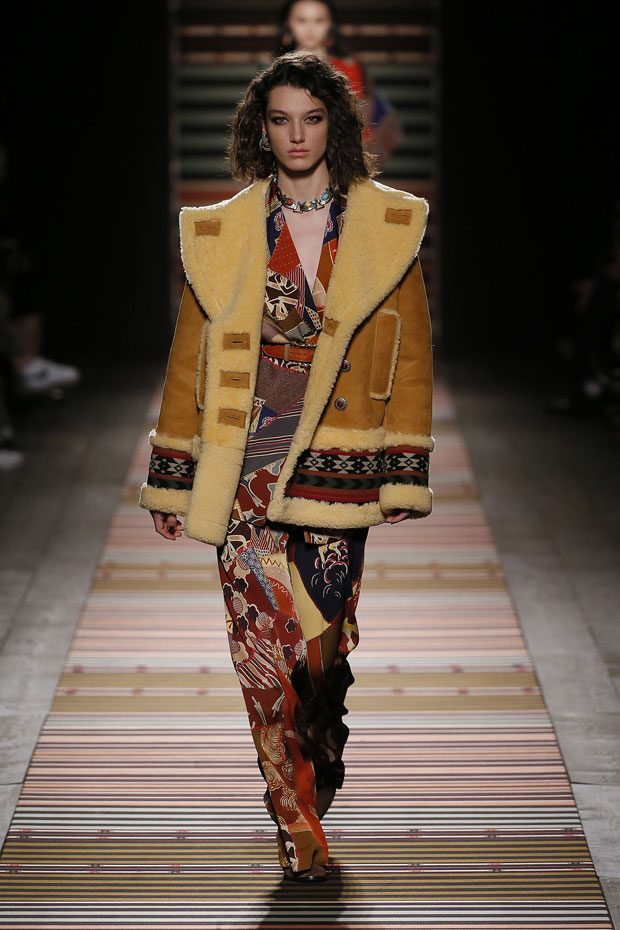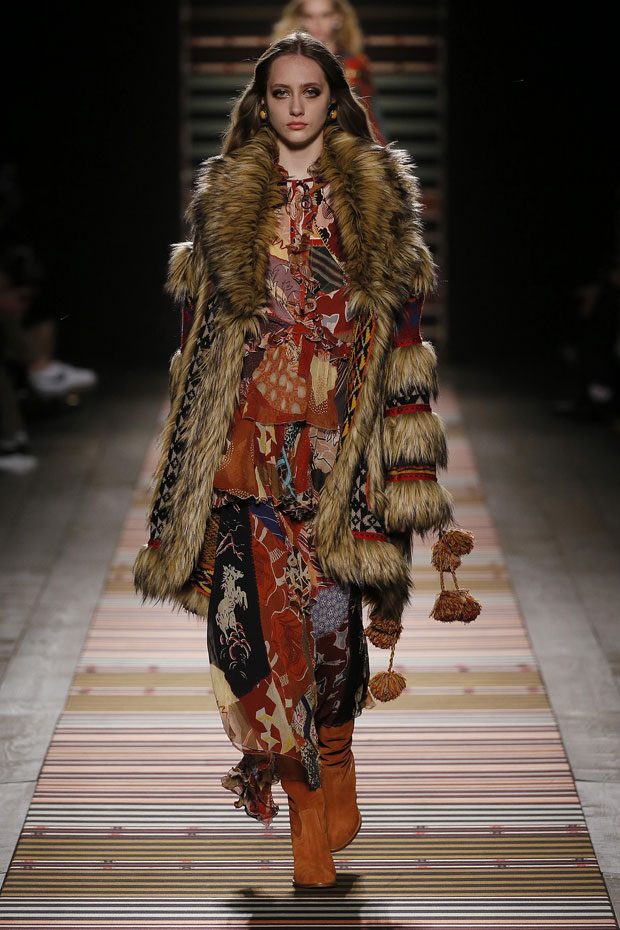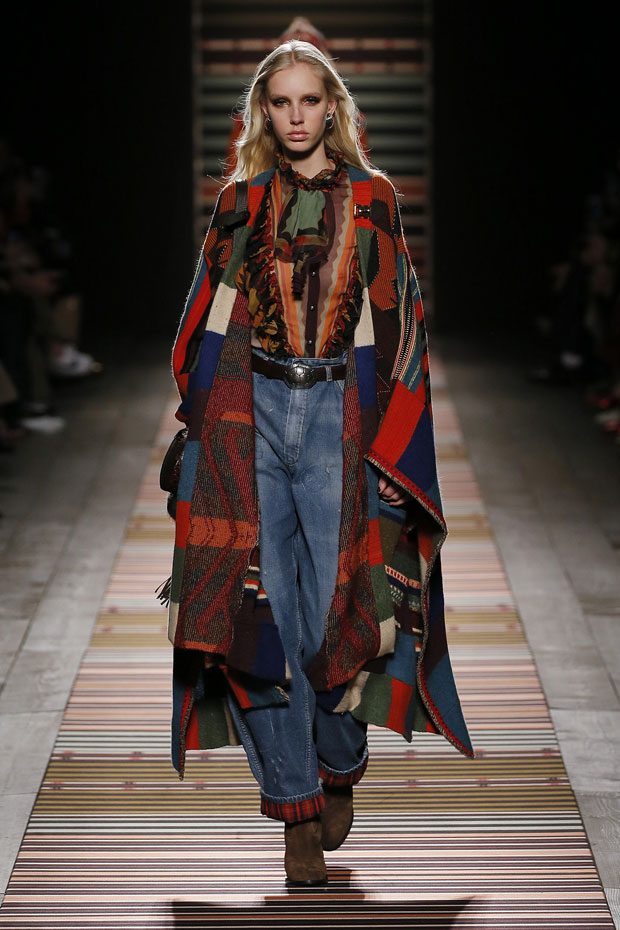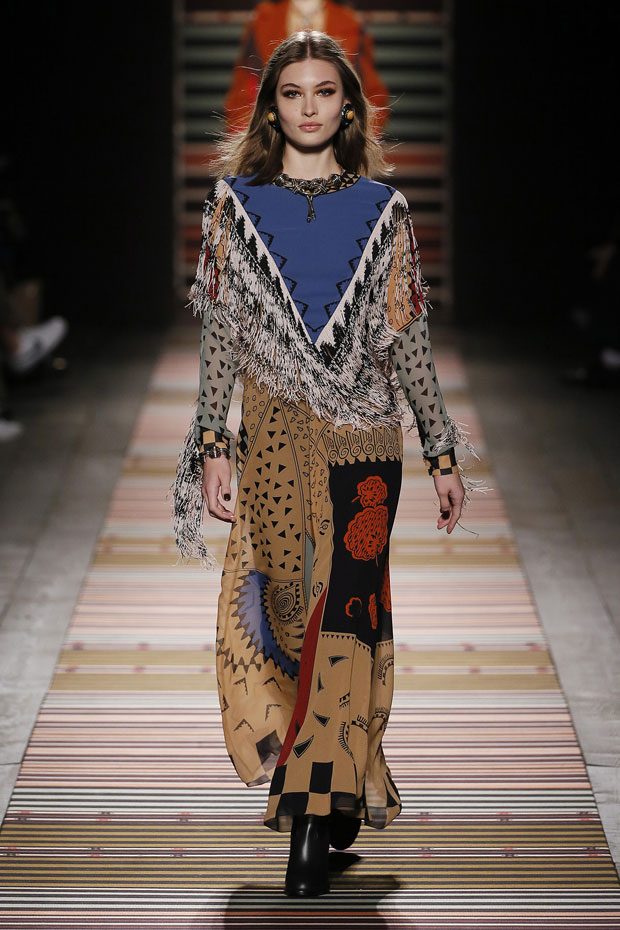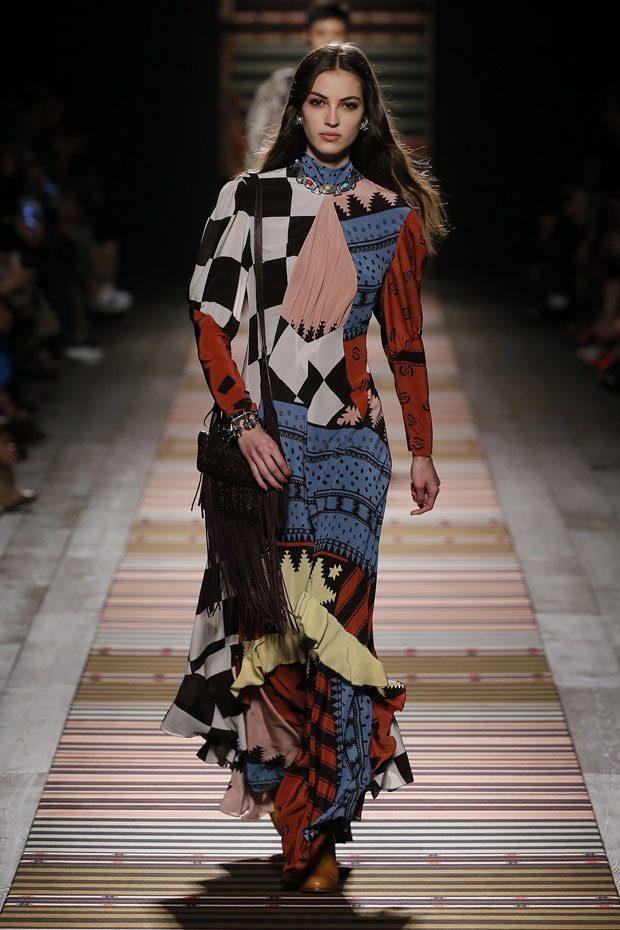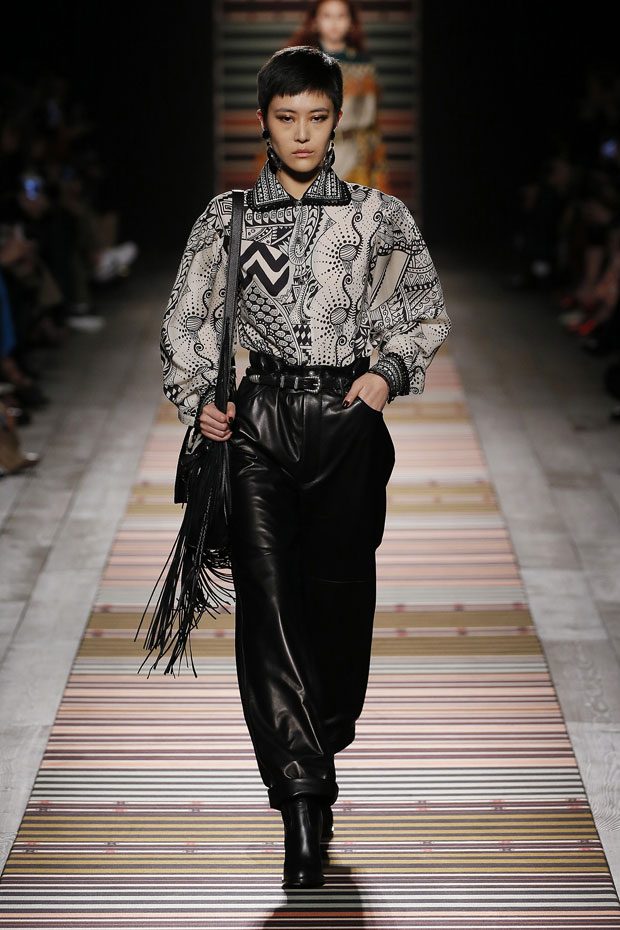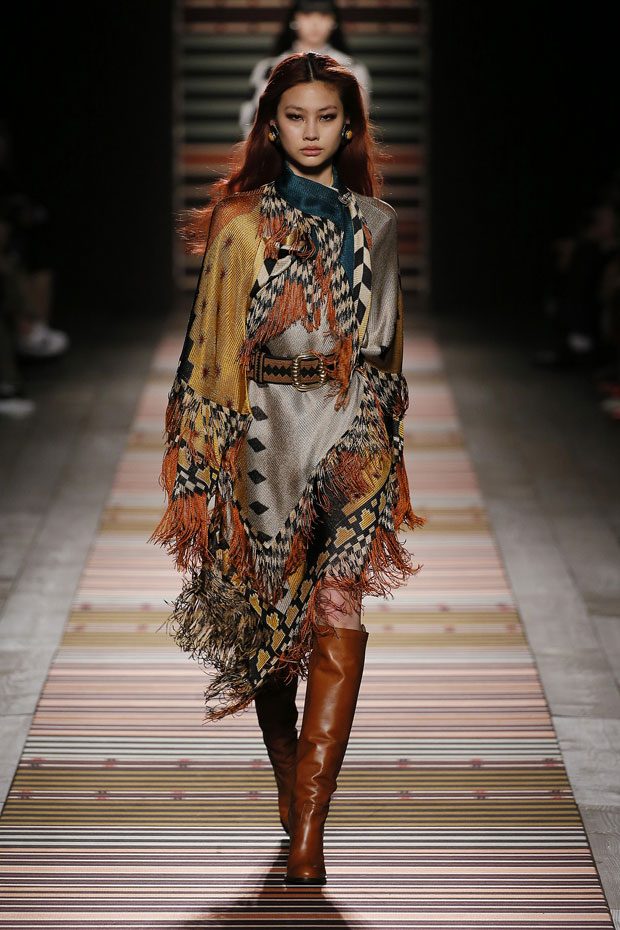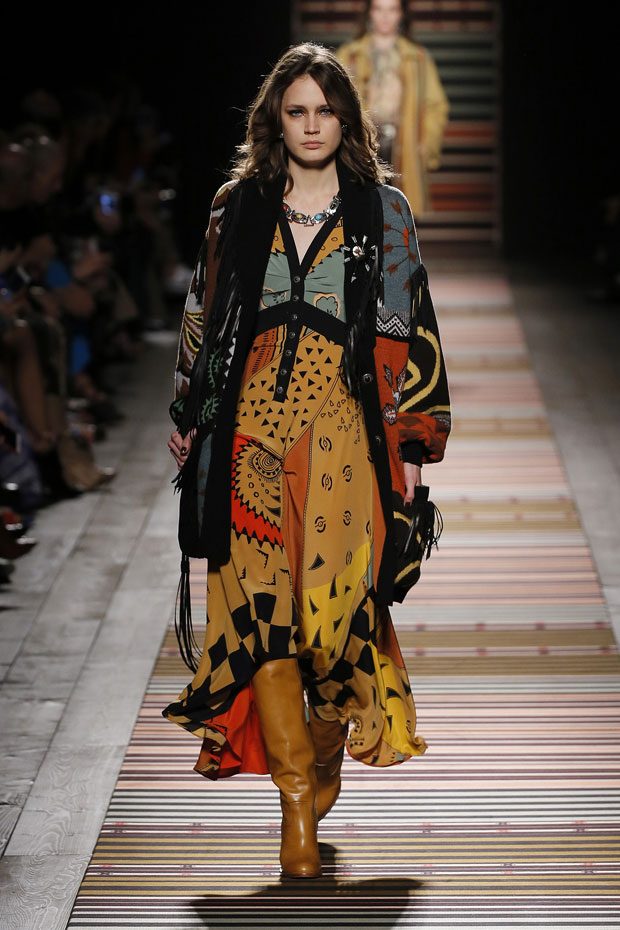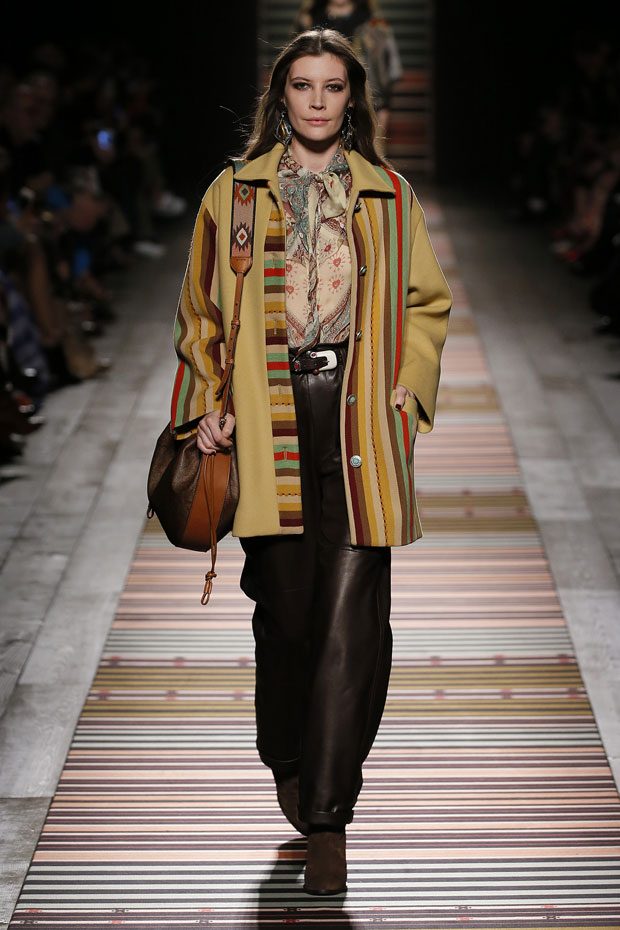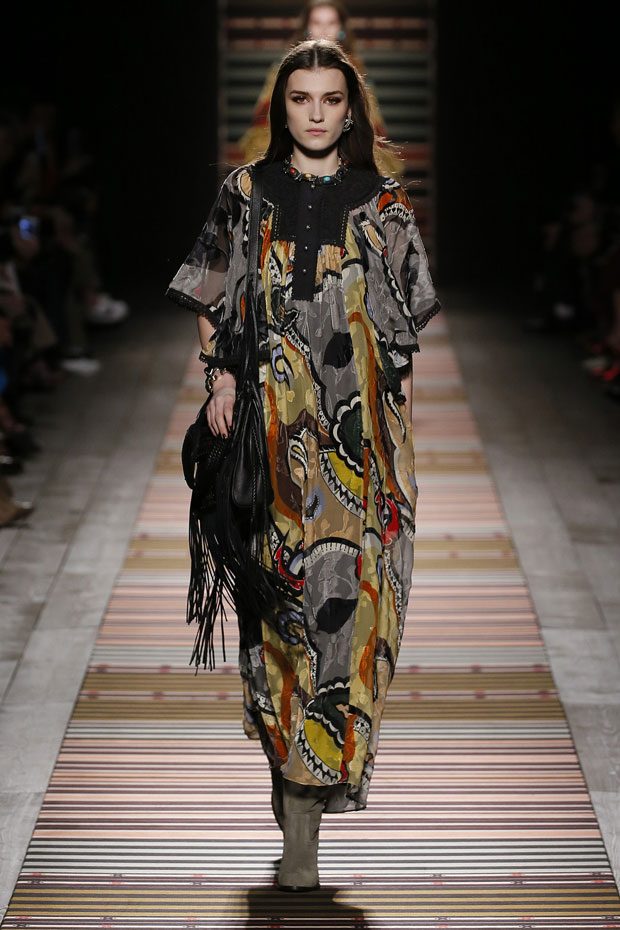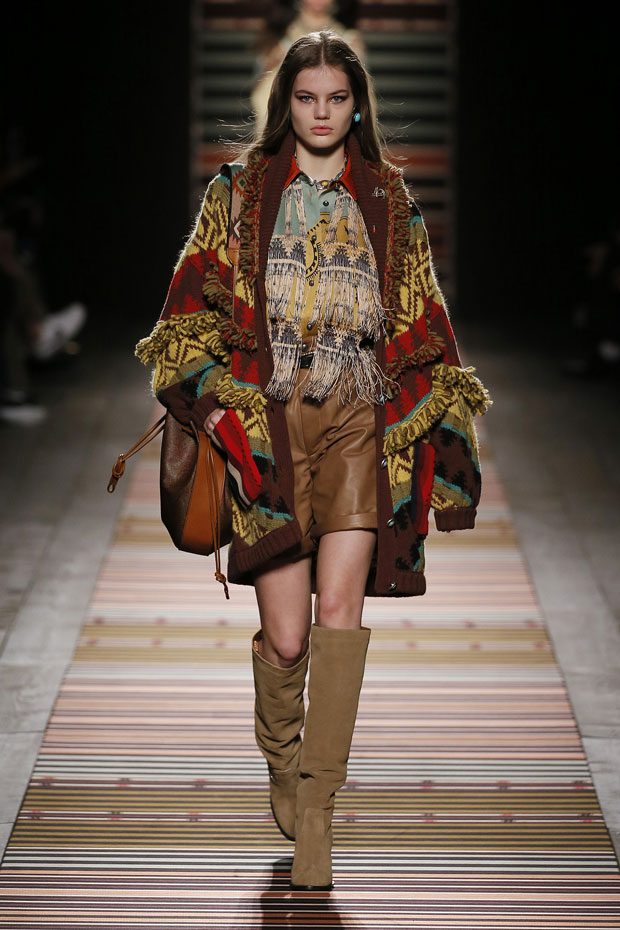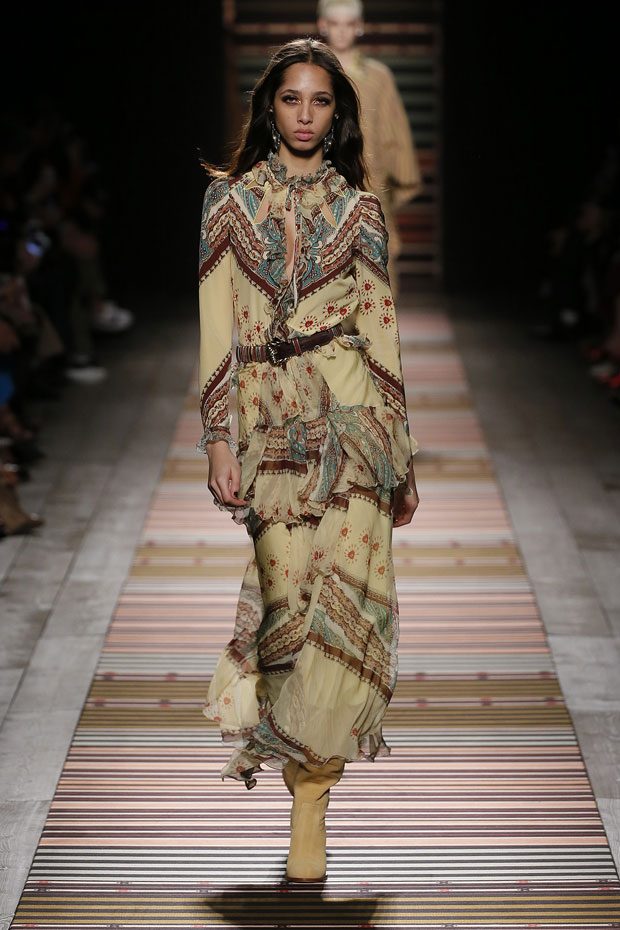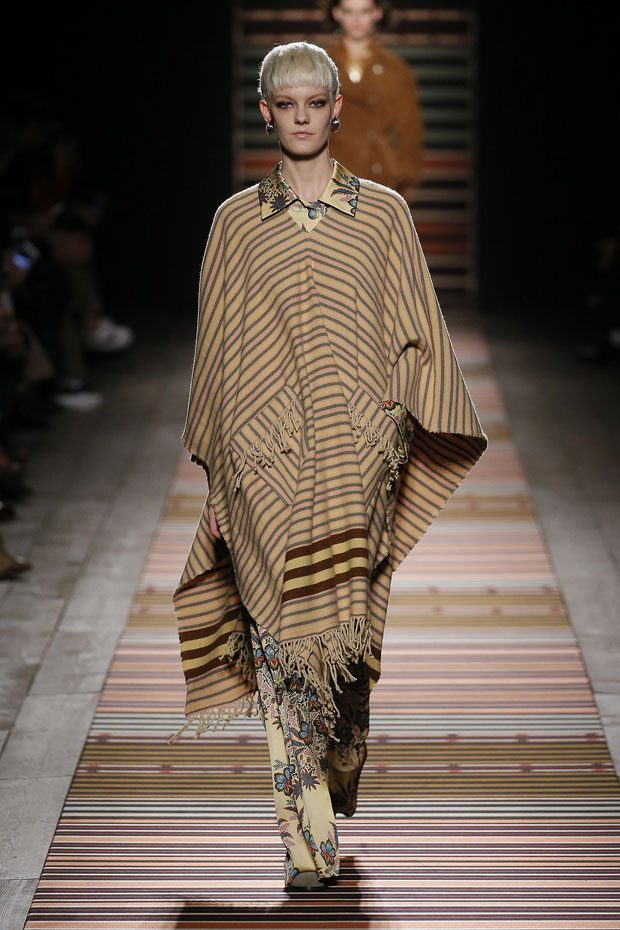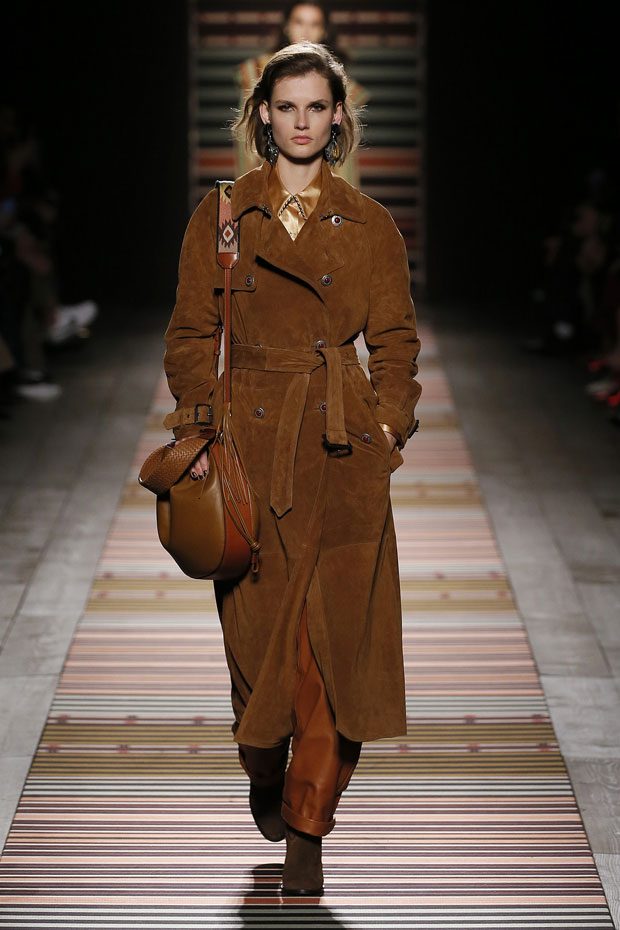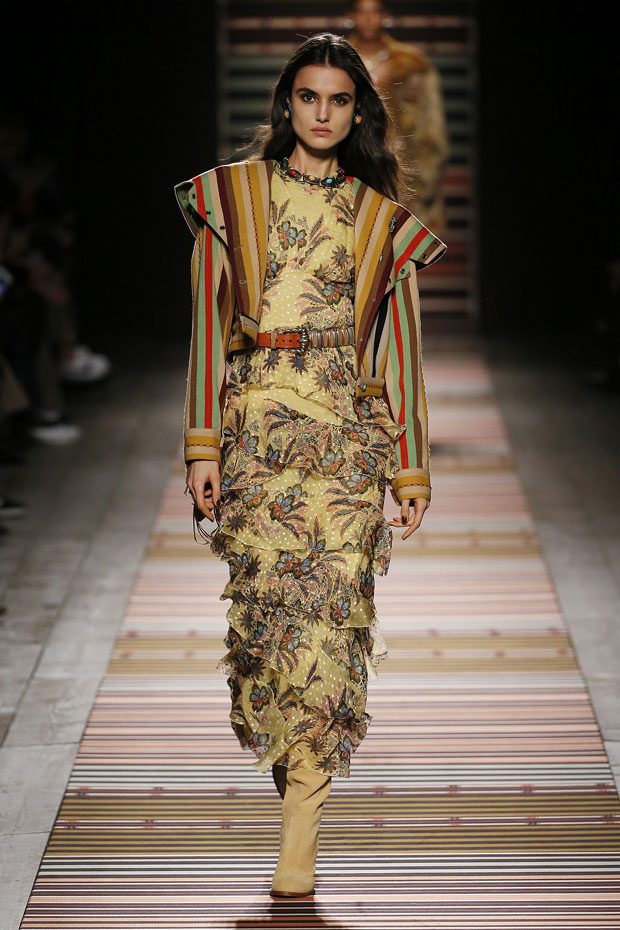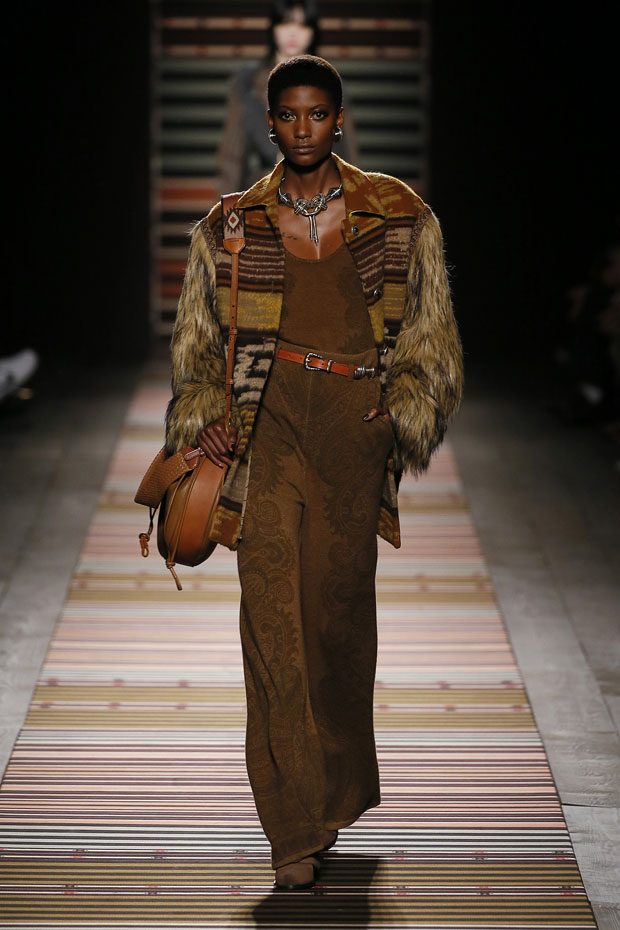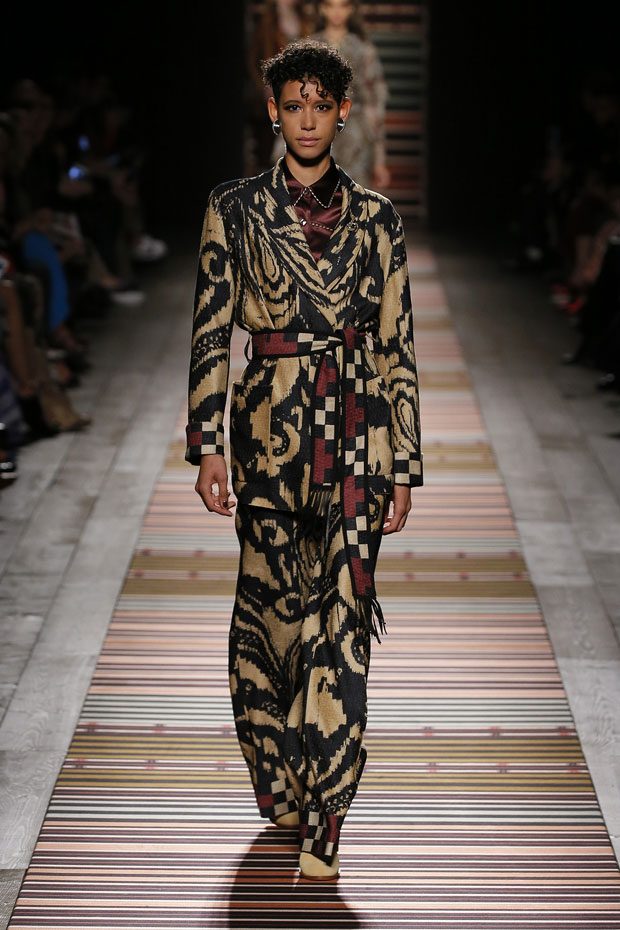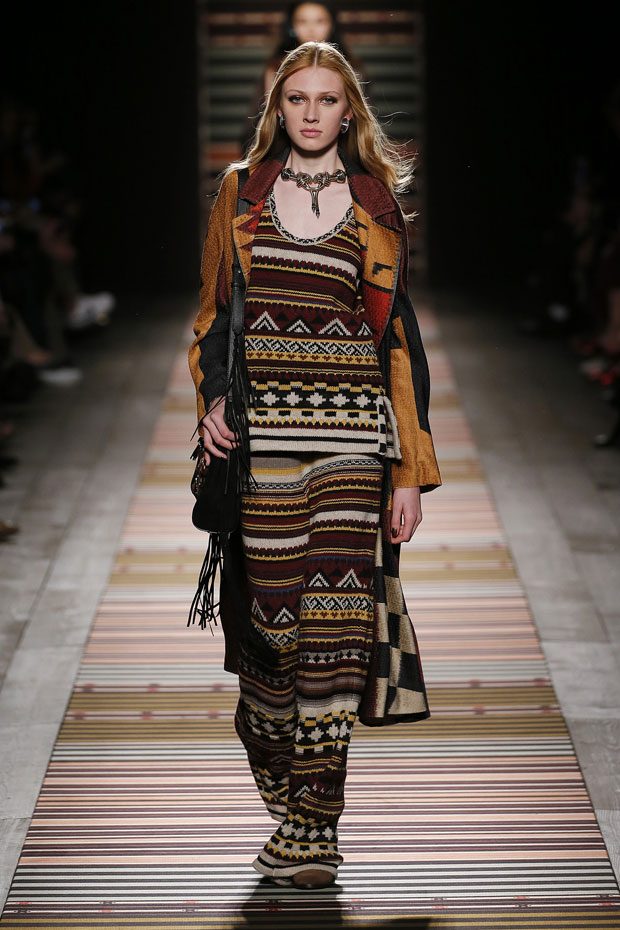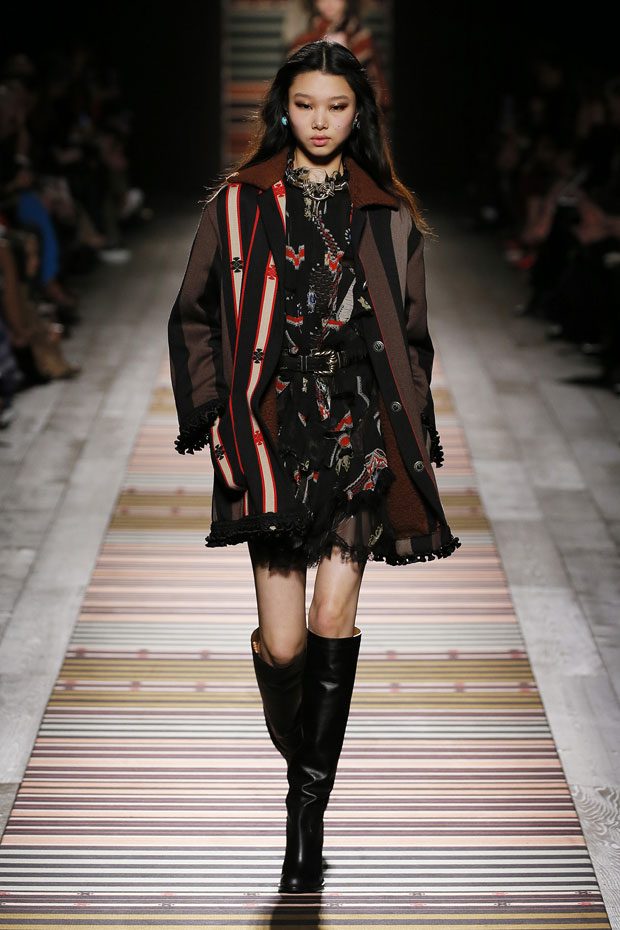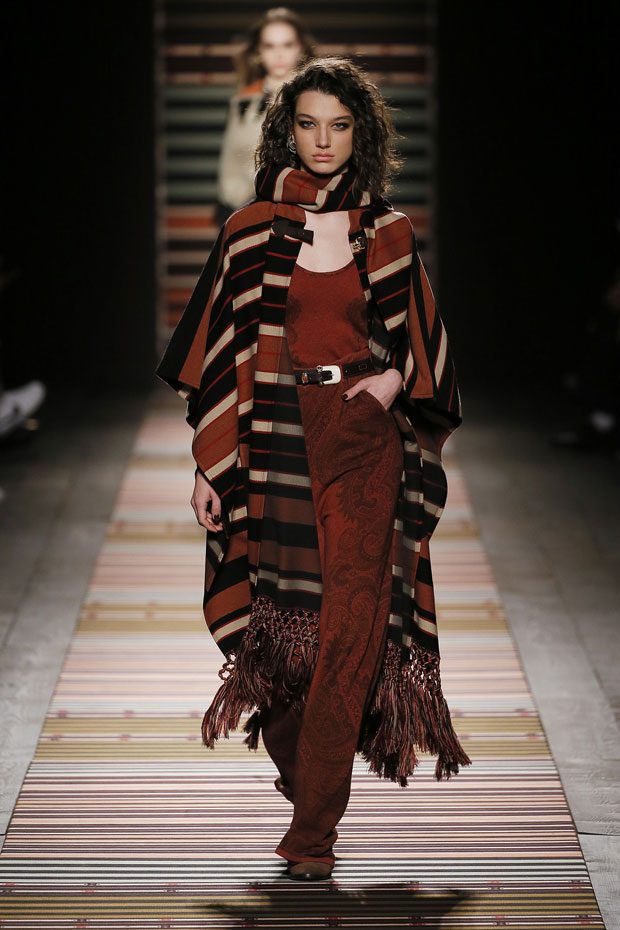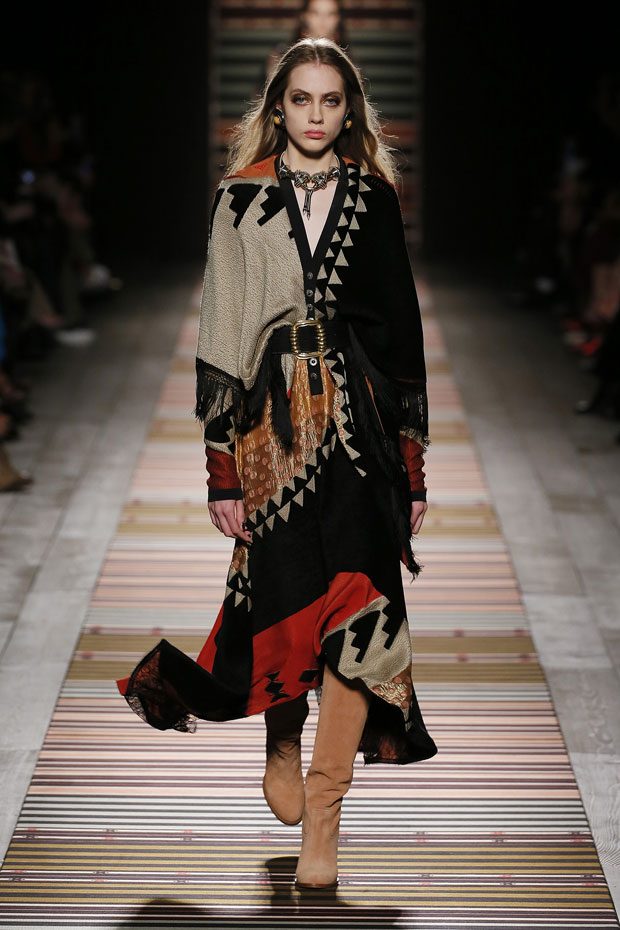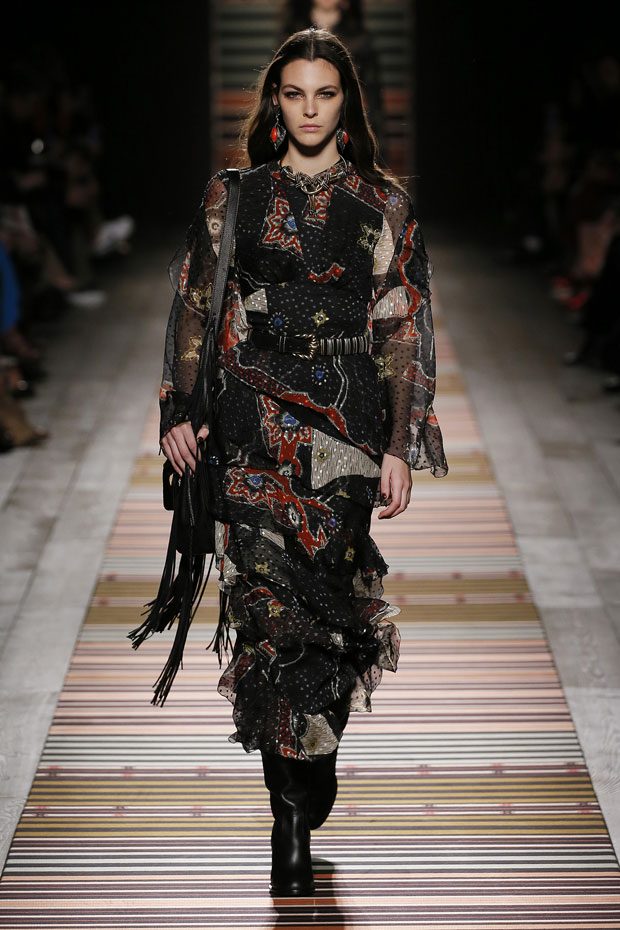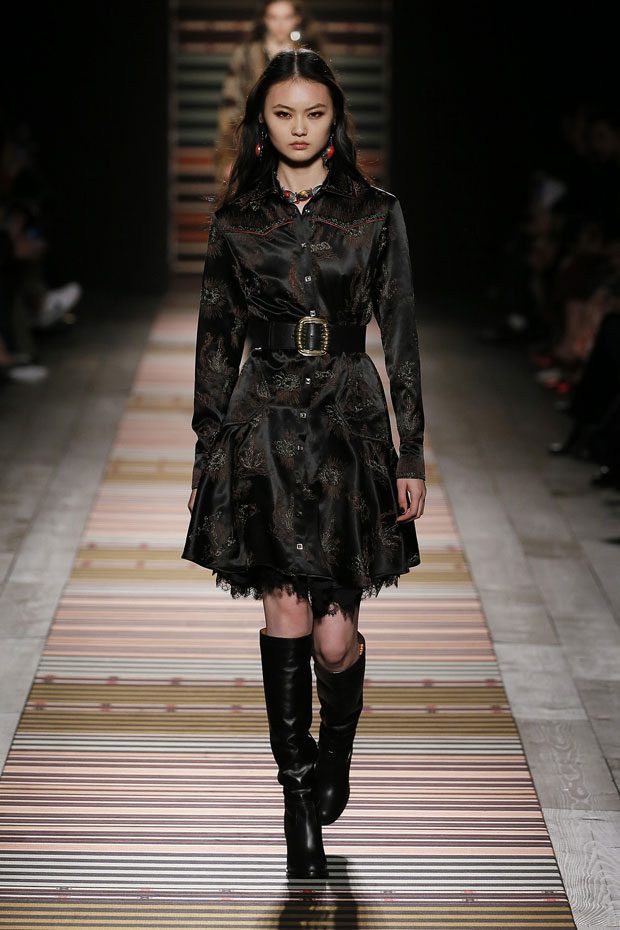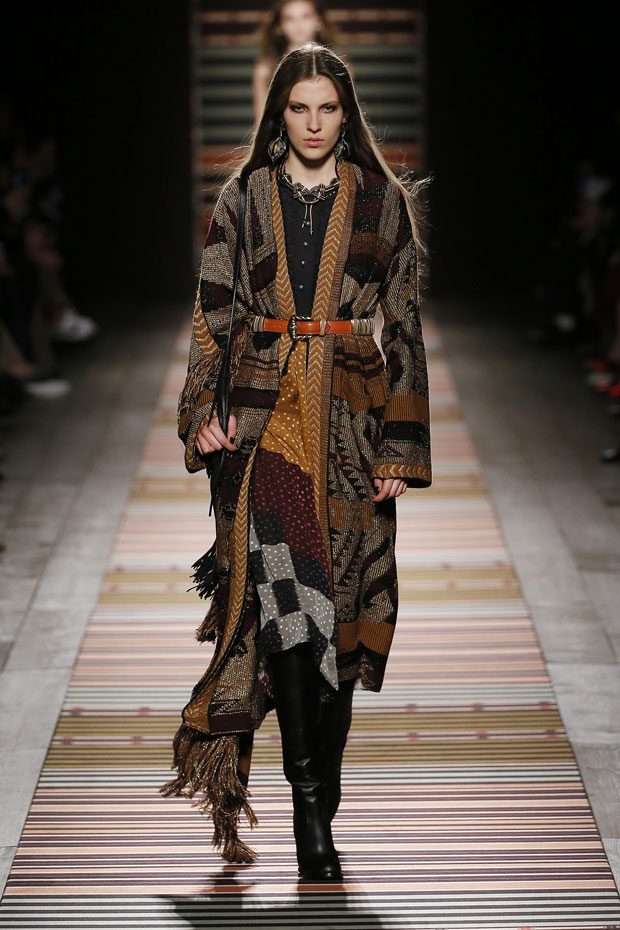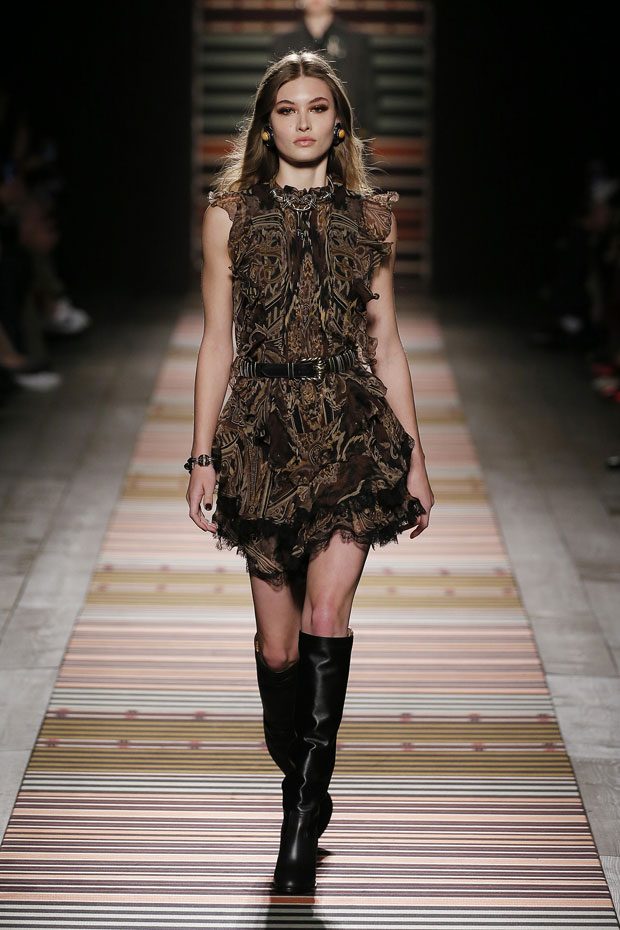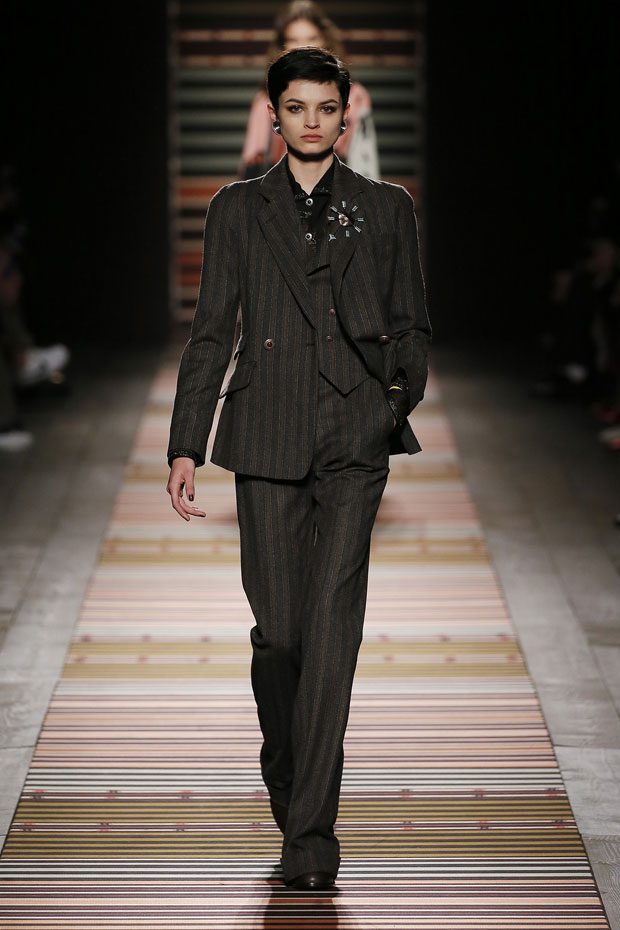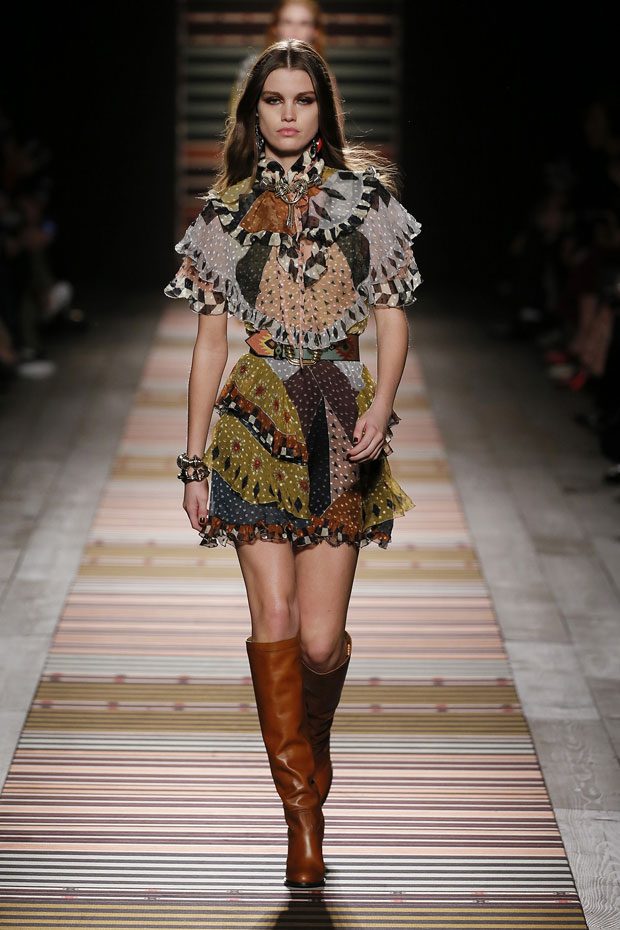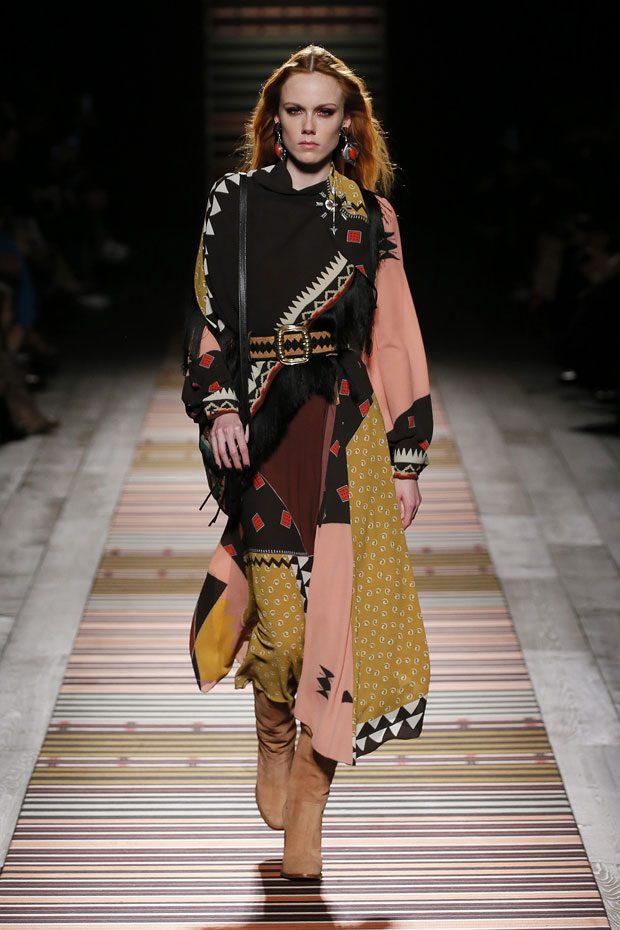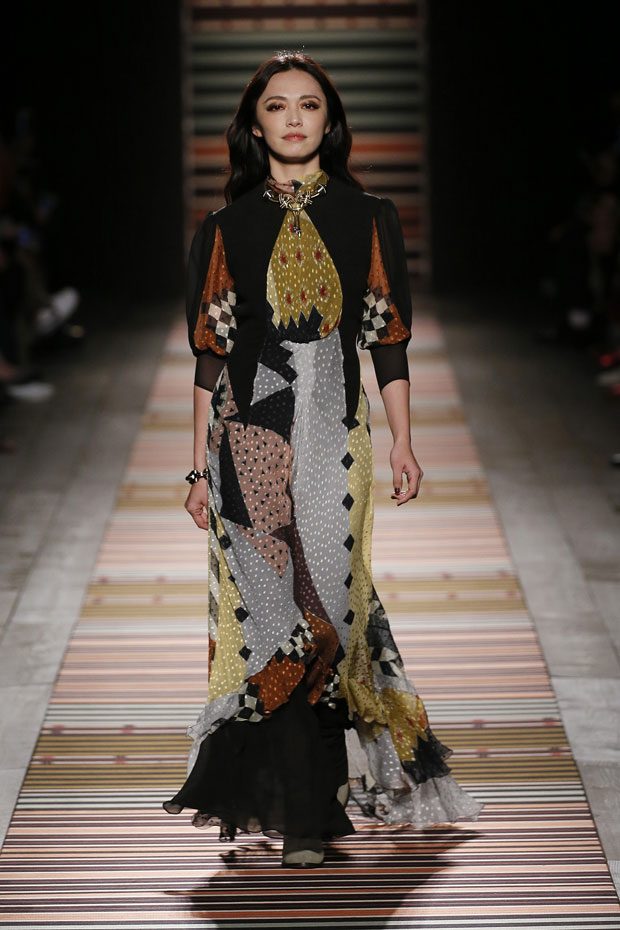 Images courtesy of Etro.