H&M Beauty launched earlier in Fall of last year gets its first campaign shoot starring breakthrough modelling stars Jing Wen, Kris Grikaite, Agnes Åkerlund & Luisana Gonzalez. H&M has ventured into starting a beauty and makeup line hitting the shelves in the fall of 2017. The beauty line started on the shelves of more than 900 stores globally, and H&M went big! The clothing giant has developed a 700 piece line which includes hair and skin care products in addition to makeup.
What H&M is hoping will prove as the success formula of the line is a good mix of quality and price range, with products priced from $2.99 to $24.99. The packaging is inviting, contemporary and and chic, embossed with gold tinted designs. H&M Beauty Concept Designer Sara Wallander shared about the collection: "This is an opportunity to be inventive, creative and have fun with fashion and colors"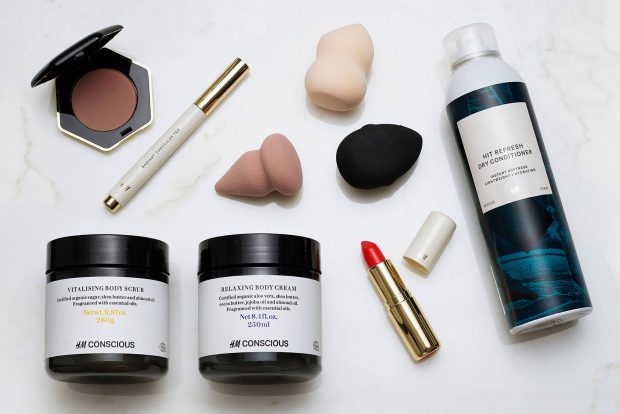 In addition H&M is also developing a premium sustainable products certified by Ecocert, along with the plans to develop a range of seasonal products. The beauty line available already online will slowly make way to the stores with specially dedicated makeup areas, makeup areas where consumers will have the pleasure to test the products.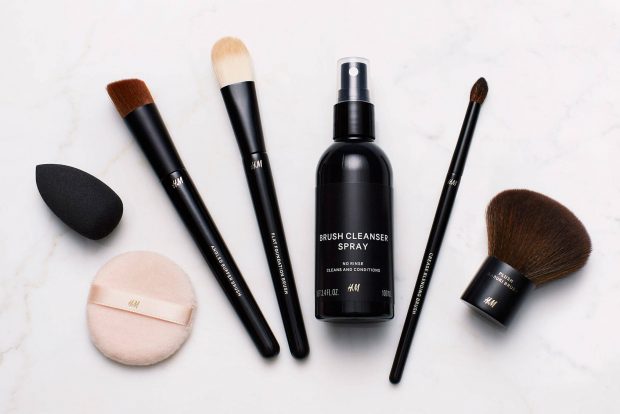 Hennes & Mauritz has revolutionized fashion and defined the 'fast fashion' term in today's industry, to a massive success on a global scale. However while other retailers such as ZARA have been shy in developing their beauty lines, so far focusing only on fragrance and home scent lines, the Swedish company on the contrary has now taken an ambitious project. If anything the move is perceived as a new competition for the cosmetics giant Sephora, far more than ZARA and UNIQLO who are so far the company's biggest competition.
This is not the only big project by the company started last year – earlier in 2017, Hennes & Mauritz has also opened a range of design conscious, minimalism oriented, clothing and homewear line ARKET.
HM's official web page already features a a few tutorial videos and stories, slowly introducing various makeup products and trends to the shoppers. Scroll down for more of the stunning new campaign shoot: