German traditional brand STRENESSE, which is known for its clean cuts, rather minimalistic approaches and its often strong colour choices, presented its latest collection in form of a presentation during "Der Berliner Salon". As venue for its presentation titled "the future is female", Brandenburg Gate Museum, was chosen. Apart of its latest fashion Must- haves, the unique space concept stayed in mind: on a 270 deg. Multivision canvas that was provided with 87 Hightech-Screens and a resolution of 180 million pixel plus a 38-Channel- Sound System, the audience could not only view the latest fashion trends, but even more experience a totally innovative, emotional space concept.
CEO Dr. Jürgen Gessler explained: "We are delighted to be back in Berlin in this exciting time. As a german fashion company with a long tradition, it can be seen as a naturalness to choose Berlin during Fashion Week for the labels' first new performance."
Continue bellow to read full review by our Berlin Contributor SUSSAN ZECK: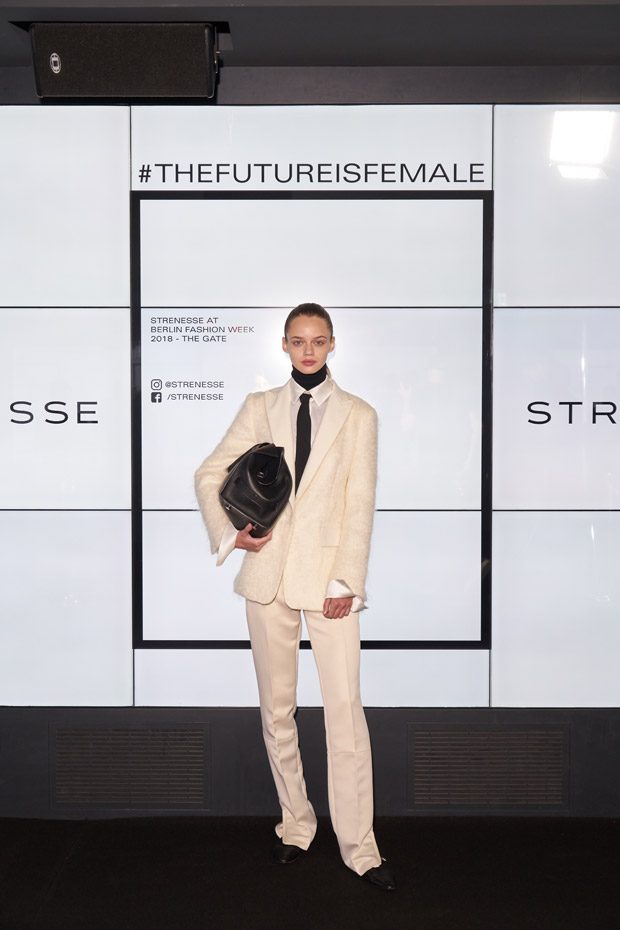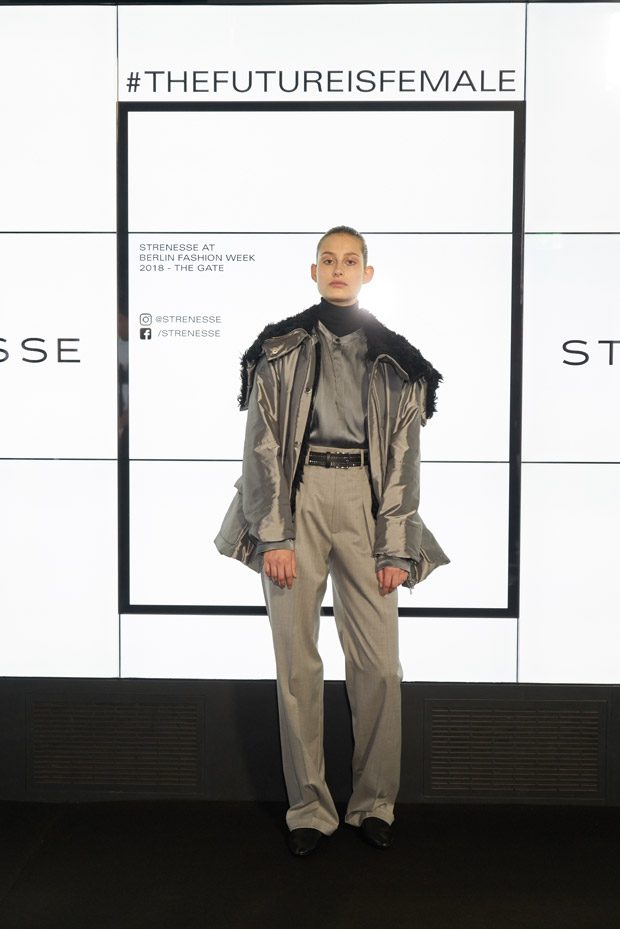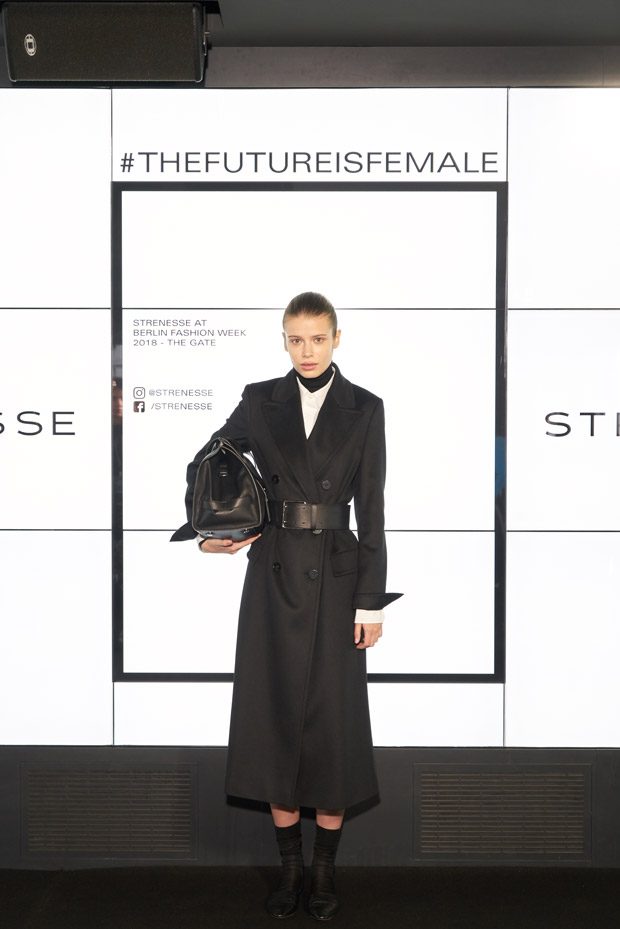 This collection takes its inspiration from the myth- enshrouded borderland of Island. For its pattern choice, mysticism and the desire for nature, play a central role. Thus, the colour choice is a rather restrained, endlessly elegant and timeless one, it contained sophisticated nuances, such as ice- blue, beige, pewter, silver, off-white and night black. There are never too many tones paired in one look and thereby the overall images stay very clear. That underlines the contemporary, powerful character of those outfits.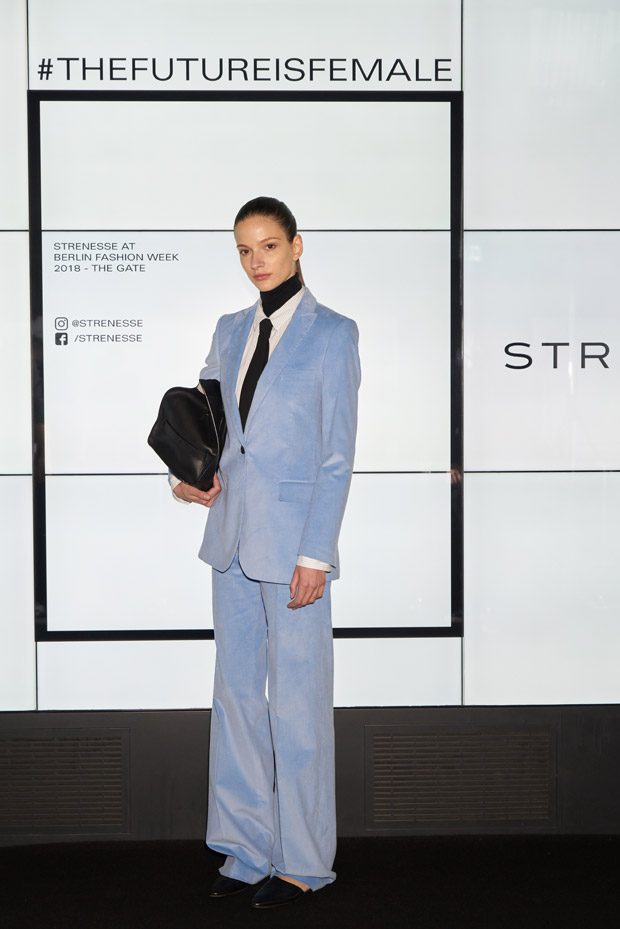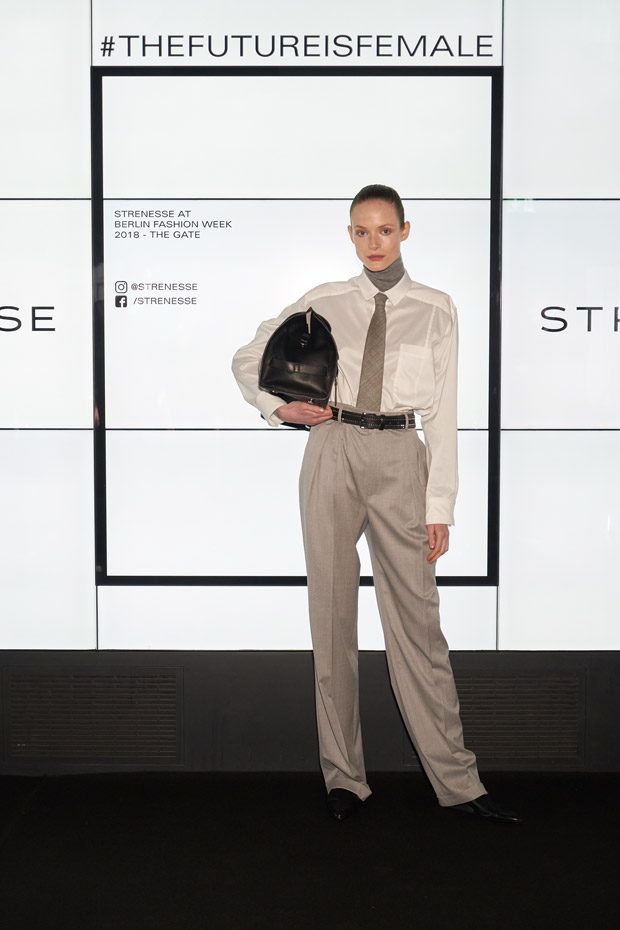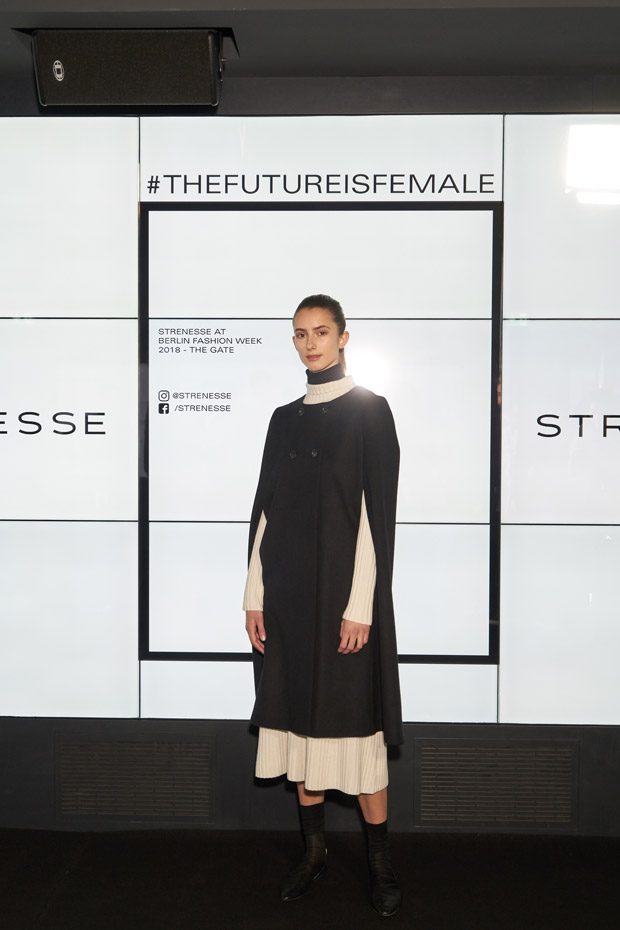 Key pieces of this collection are maxi- coats, sportswear jackets made of diverse nylon fabrics with eye-catching collars, and practical parkas. Masculine elements clearly shine through. A bunch of outfits seem to be rented from the boyfriends of the models. In addition to the severe suits, some models are even wearing ties. You may even call those looks contemporary business wear. Ice- Flower-Jacquard provides quite a few looks with a feminine touch. Worth of mentioning are also the very precise tailoring elements of those creations. It is exactly this thrilling mix of volume and figure-accentuating cuts which makes those looks so special.
The hair of the models is worn straight back, as a high ponytail, the make- up is kept very clean, matching this collections' mood.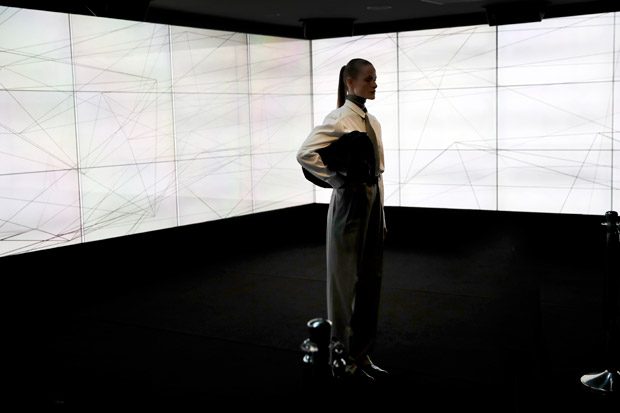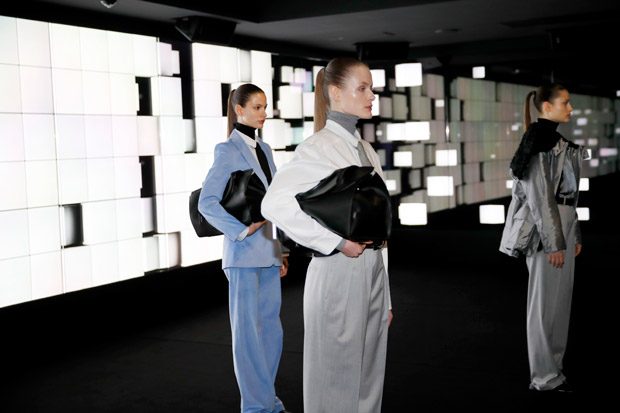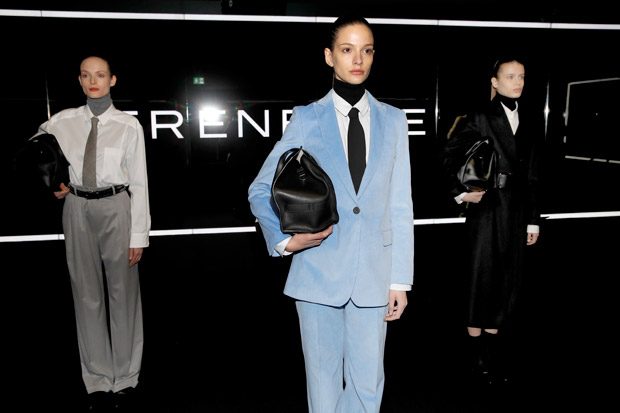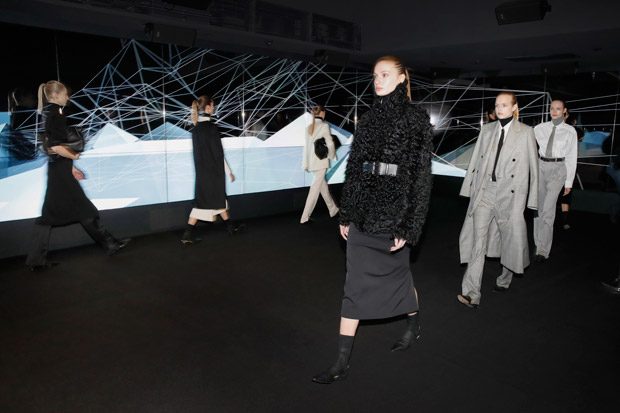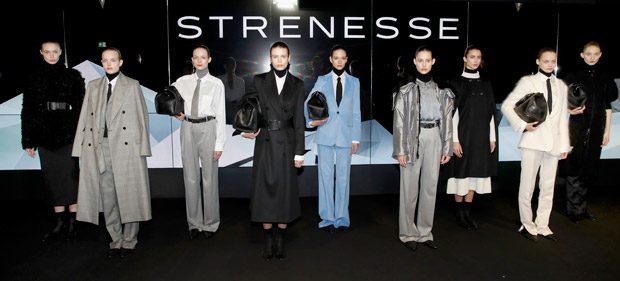 Picture Credit: STRENESSE
Review by Sussan Zeck for D'SCENE Magazine