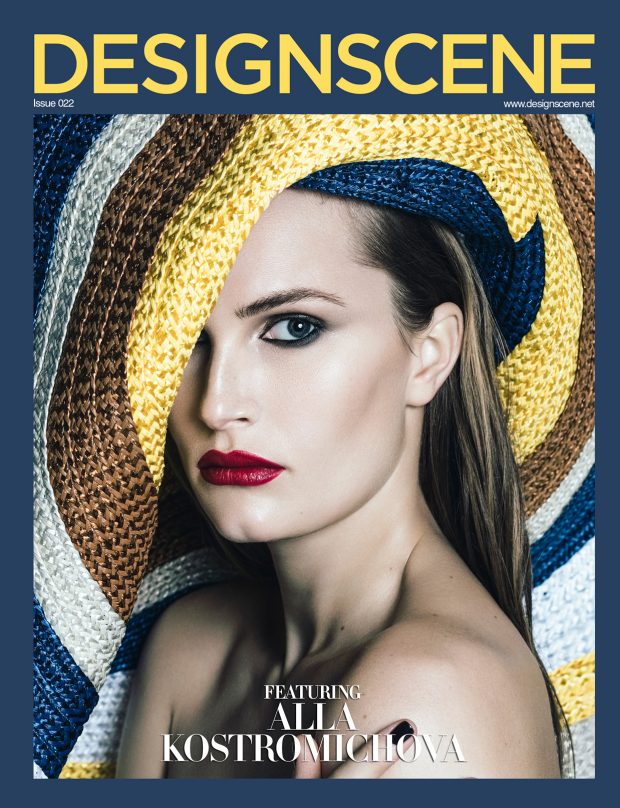 Supermodel Alla Kostromichova may court hundreds of thousands of online followers, but away from the social media circle, she inspire fashion designers around the globe from ready to wear runways to the historic haute couture moments. For our 22nd issue Alla teamed up with Juankr a New York based fashion photographer to-watch delivering our striking new DESIGN SCENE Issue 22 cover story. Kostromichova is also a living breathing proof of fashion models getting on top of the social media game. With her army of followers she's a social media star in her own right, while in her her homeland Ukraine she's venturing into various projects such as acting and TV hosting. If anybody keeps score Alla no doubt comes brings in the valuable points in the epic fashion models vs influencers battle.
Scroll down for more of the new DESIGN SCENE magazine issue 22.
For DESIGN SCENE's latest issue we thought about the element as important as fashion to us, design, part even of our magazine's name and we got in touch with some of our favourite architects. From the legendary Isay Weinfeld who with his cinematic view re-shaped sophistication in architecture, to the furniture mavens Neri&Hu, the founders of Stellar Works who both come from an architecture background. While it comes to the young architecture practices on our radar we sat down with Boundary Space, to discuss their very own definition of multidisciplinary in architecture and interior design.
We explored fashion from two sides for the issue, one in Editor Katarina Djoric's conversation with Gyunel the woman behind Gyunel Couture who found a way to transform her love for the haute couture trade into a profitable business. To our Berlin contributor Sussan Zeck having an exclusive conversation with RIANI duo the Chief Designer Ulrich Schulte and its Senior Business Development Manager Mona Buckenmaier. Mona and Ulrich masterfully merge business and fashion into one of the most successful fashion houses rising from the German market.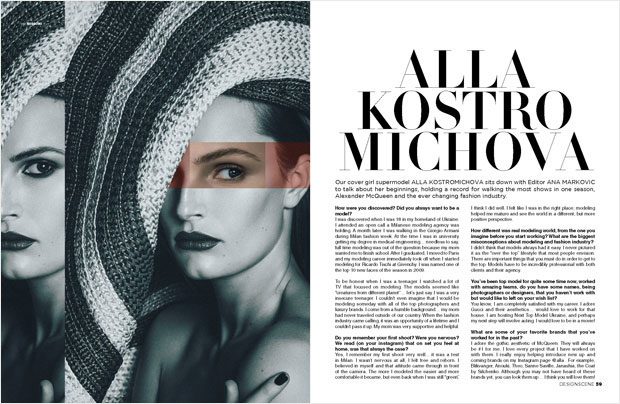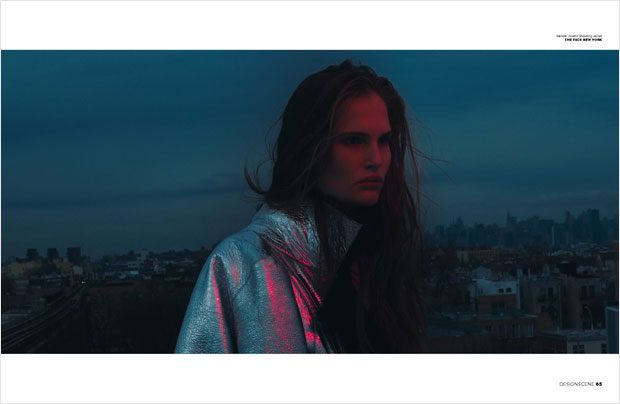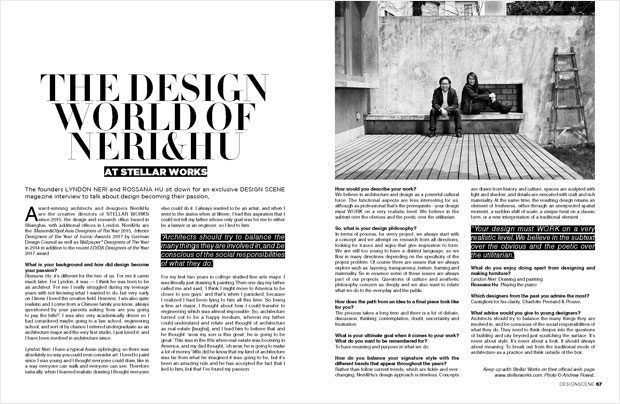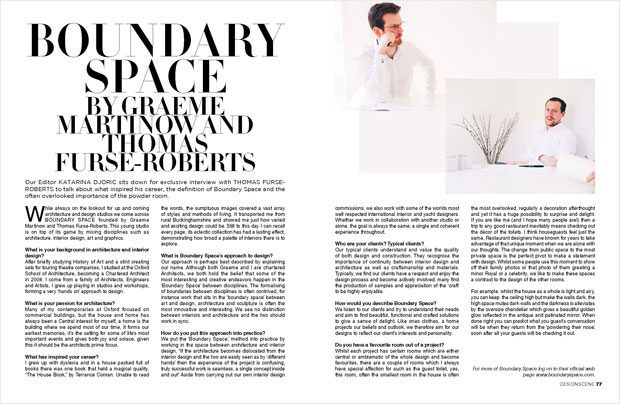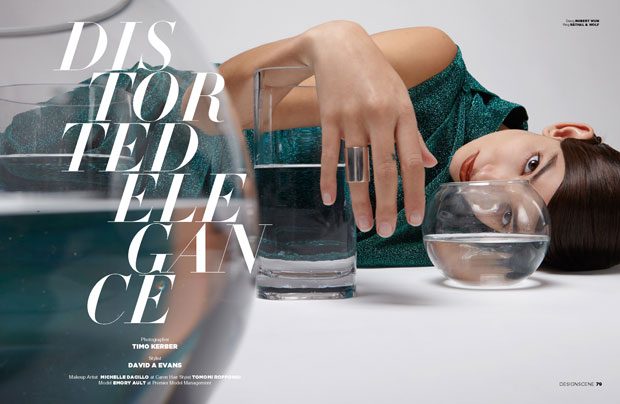 Elsewhere in the issue the fashion journey this time starts with a shoot truly defining that over-used fashionable word, the stunning savanna imagery captured by our regular contributor Alvaro Goveia. Followed by the streets of London captured by Tobias Wirth with a true British vibe. When it comes to London, the wonderfully talented Sylwia Szyplik explores the dark side in her Saints & Sinners story. The artful side of fashion comes into play for our shoot with photographer Yuji Watanabe.
While finally the beauty moments for Issue 22 come to life in their own right both in the shoots by Timo Kerber as well as photographer Markus Lambert.
Photographers Alvaro Goveia, Tobias Wirth, Sylwia Szyplik, Juankr, Yuji Watanabe, Timo Kerber, Markus Lambert
Sylists Georgia Groom, Salina Hayashi, Calvin Opaleye, Roderick Hawthorne, Fanelie Patras, David A Evans, Jess Stebbings
Get your copy of DESIGN SCENE in PRINT & $4.90 DIGITAL