Supermodel Gisele Bundchen takes the cover story of WSJ. Magazine's April 2018 Style & Design edition captured by fashion photographer Mikael Jansson. In charge of styling was George Cortina, who for the session selected looks from top brands such as Loewe, Vivienne Westwood, Tom Ford, Louis Vuitton, Saint Laurent by Anthony Vaccarello, Celine, and Hermes.
"I think this is an important moment for women in the world. It's not one business. It's so much bigger. It's cultural…. It's the end of this patriarchal thing – 'Just because I'm a man and powerful, I get to do what I want.
If anybody is to direct and support the models, it's the agents. How can you expect a girl like me, for example, who comes from Brazil at 16 years old to New York City…. I've never met any of these people. I have no idea. But [agents] have been working in the industry for 20 years. [They] know." – Gisele on modeling and the current reckoning over workplace sexual misconduct.
For more images + story continue bellow: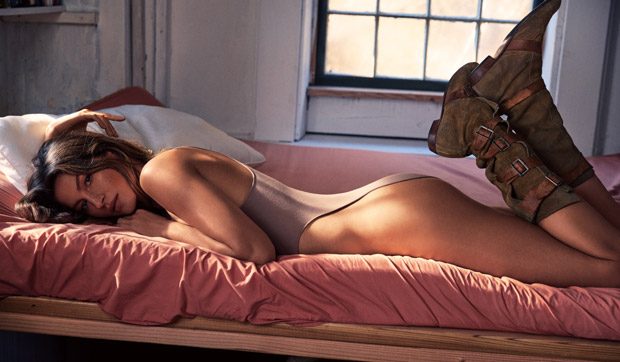 "Oh, my God, I cannot have one. I have to have, like, 10. They're so tiny…. It's a guilty pleasure." – Gisele on Dunkin' Donuts
"No phone, no electronics. Let's be present. Let's share. That's the most important thing for me…. I come from a family of eight, and it was the best time when we all sat together. Everybody would want to talk. My dad would be like, 'Raise your hand.'" – Gisele on the importance of regular family dinners.
"I'm an optimistic person, I believe that what we give energy to is what grows. If you focus on positivity and this higher, lighter vibration of love and good things, they will eventually come." – Gisele on her outlook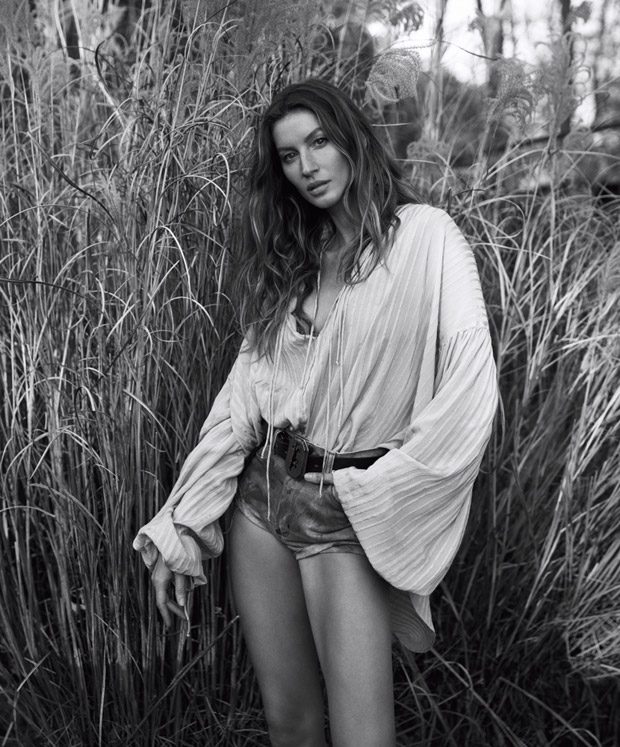 "I'm entitled to have my concerns because my husband is the father of my children. If you don't have your health, what do you have?" – Gisele on her worries about the impact of Tom's career on his health
"It's his decision, and he knows it. It wouldn't be fair any other way. He's so focused right now, he has a laser focus on just winning and being the best, and I said, 'You know what? This is what you're doing right now in your life, and you need to feel complete in it, because if I'm the one who comes and says something and then you make a decision based on something that I said-'" He'd resent it? "Yeah, and I would never in my life, ever. I want him to be happy. Believe me, I've been with him when he's losing. Try to be with him after you have lost [Super Bowls]. I mean, I had my fair share, OK? As long as he's happy, he's going to be a better father, he's going to be a better husband, and I just want him to be happy. I do have my concerns, like anyone would." – Gisele on Brady retiring.
"I've never in my life told Brady to wear anything. You should see our closets, it's so funny. I would say that he likes fashion more than I like fashion. I would say he's changed his haircut in one year more than I've changed in my whole life." – Gisele on the real "fashion person" in the family
"I think they could have an interesting conversation, because they are very intelligent people. I would love to be at that table." – Gisele on imagining Karl Lagerfeld at a table with Brady's famously taciturn coach, Bill Belichick.
WSJ. Magazine's April Style & Design issue is available on newsstands April 7, 2018 – www.wsj.com