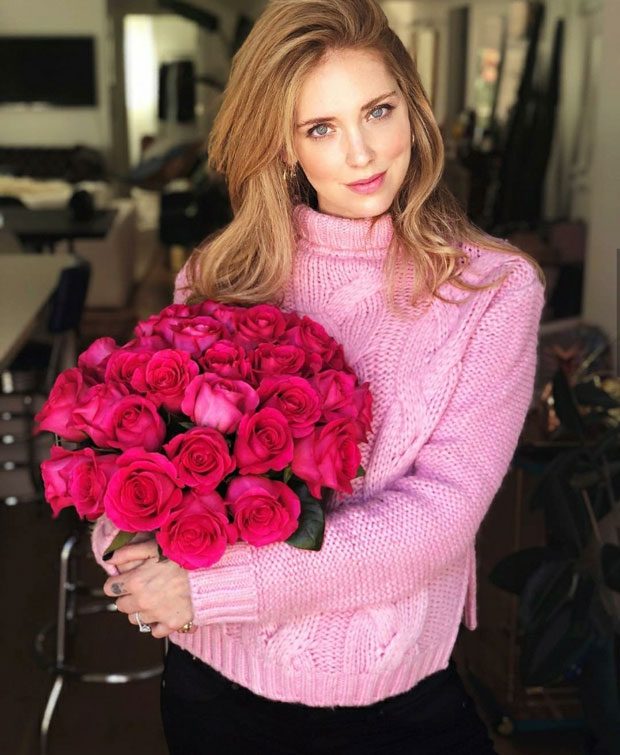 If you started a blog with a thought of turning it into a business, you must have asked yourself what are the making of a successful blogger? Is it the popularity of the posts? Is it the number of followers? Or perhaps the revenue? It's actually a mix of all three!
Image above Chiara Ferragni @chiaraferragni – a note worthy success. Italian blogger withstands the test of time by engaging on multiple platforms, from her own web page blog where everything started to social media apps such as Instagram, Snapchat and Twitter. Ferragni is no doubt a definition of a successful blogger in the fashion industry.
If you analyse the work of your favourite bloggers, all of them have a few things in common credited to their success. On the lookout of what makes you a successful blogger, we created a list of 6 things up and coming bloggers need to have on their mind:
#01 SET A REALISTIC GOAL FOR YOURSELF
Once you started a blog, focus yourself with a goal, but take it easy on yourself. Make sure your first goals are most likely to achieve and you can always rise the bar. Give yourself some space to change the goal. By understanding what works for you and what doesn't when blogging you'll be able to map your route.
Don't be afraid to change your direction on your path to becoming a successful blogger.
#02 STAY CONSISTENT WITH YOUR BLOG POSTS
Once you start blogging, you are bound to engage with social media as well, it is important to divide time between your web page and your social media. While for some the social media platforms started their career, in case of numerous instagrammers or YouTubers, for others it's all about writing. However, bare in mind, you do not own YouTube nor do you own Instagram, at any given point an algorithm change may wipe out your 'fame' to oblivion. Focusing only on one platform is more than risky, Facebook has recently changed its algorithm affecting all of its fan page owners (us included), preventing them to access their fans without sponsoring content. While a recent timeline change in Instagram's feed, affected all of its users, forming a new order of content you are to see.
Furthermore, there's always the story of MySpace as a reminder, once a dominant network, it is now less than popular web page trying to find itself between an indie music portfolio and an entertainment news site. Users with millions of friends are now part of internet history.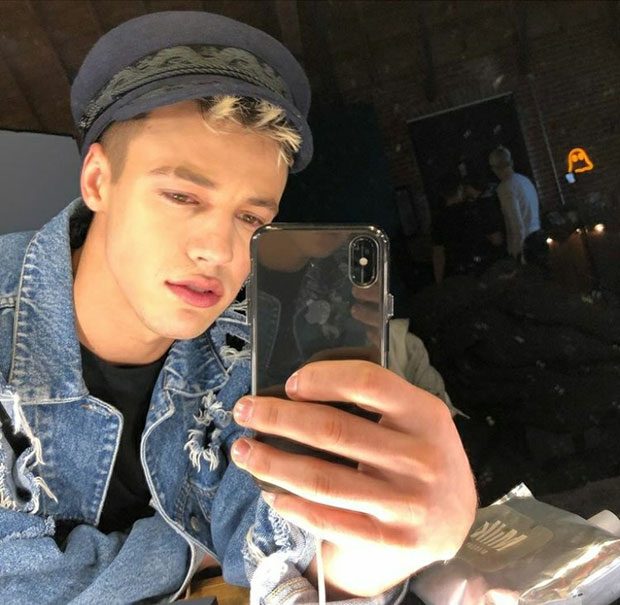 Cameron Dallas (photo @camerondallas) a true new age media phonomenon, with his never ending taste for humour and good looks this definition of influencers found his success on the now defunct social media app Vine. The short few second clips turned Dallas into a viral sensation a moment he used to amass millions of subscribers on Youtube and followers on Instagram and Snapchat. Today Cameron counts 20.8 million fans on Instagram – yet he does not write, sing or dance! However Dallas was recently named fan favourite MODEL OF THE YEAR by the renowned fashion bible models.com.
With your own web page, you are developing your own audience, which end of day is to engage both with your social media and content uploaded on your website. Websites posting regularly, if not daily then at least 2-6 times a week always report stronger results. Search Engines such as Google as well as growing indie search sites like Ecosia, push forward regularly updated pages in their search results. If you are to post in irregular intervals, sometimes spanning even weeks, you are to likely experience a dip in your results.
#03 CREATE ORIGINAL WELL WRITTEN CONTENT
The way we consume content has changed immensely in the last coupe of years, the visual side of our consumption is almost entirely reserved for applications such as Instagram, Snapchat and Pinterest. The internet browser, has taken a back seat, and users are mostly engaging with your actual websites when they are on the lookout for additional information, news or a good read. Search engines are also constantly improving their algorithms, favouring originally written content. Custom writing services are always at hand if you are working on developing your web pages content, or simply trying to improve your writing skills.
Today's search engine algorithms favor well written, original content, spanning from 350 to 700 and more words. Your content is also to gain more attention by providing informational value, linking back to a web page aiding your readers and providing answers. Find a list of DESIGN SCENE articles for your inspiration.
#04 SOCIAL MEDIA STRATEGY
While working to maintain your own web page, do not forget social media platforms are web pages on their own. If a social platform has a scheduling option make the best out of it – Facebook and Twitter have the most advance scheduling tools, created to save your time. Remember, these websites already have algorithm's in place protecting their users from any spam like behavior, think of how regularly you should post on your socials, and what sort of content works best for you. We all have those annoying friends who posts a collage image of 30 pieces on Instagram, yet we haven't come across those for a while. Did you wonder why? The practice while still popular on Instagram, yet if you engage in it, a large percentage of your followers won't see one single image of your 'collage' due to the algorithm preventing spam like behaviours on the app. Same goes with excessive posting on Facebook as well as Twitter.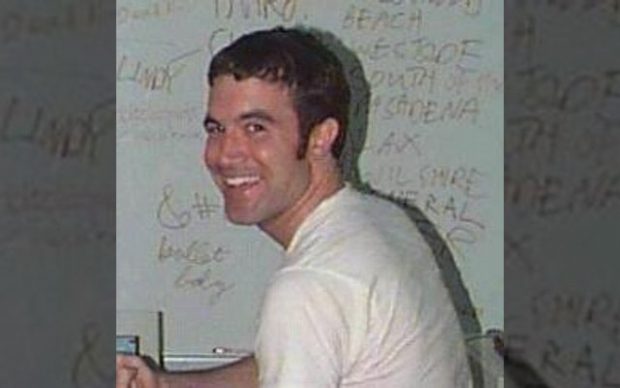 Everybody's first friend, remember MySpace Tom?
Figure out a scheduling sequence bringing the most results instead of posting in a chaotic manner. A successful blogger makes sure to never post in intervals shorter than one hour, no matter the platform. This way you are to entice more people to pay attention and look forward to more of your content. For example if you are sharing a ten point tutorial, spread the points you are to make across a couple of days to make sure a higher number of readers is engaged.
#05 SUCCESSFUL BLOGGER CREATES A NEWSLETTER
Newsletters are a sure way to keep in touch with your audience, and in the test of time have proven as the most effective tool of communication. Newsletter survived not only the demise of MySpace but is still valued as one of the most returning engagement tactic. What will define a success of your newsletter is the way you acquired your subscribers. There is one thing you should never do when it comes to your newsletter subscribers – buying them! Even in the case of genuine email lists, in case this person has never subscribed to your mailing list on their own you are no doubt simply spamming them with your newsletters. How many times have you clicked 'never subscribed' on those annoying mail chimp lists? A successful blogger respects his newsletter.
Whatever you do make sure to grow an organic list of subscribers, people who love and engage with your content will sign up on their own wanting to stay on top of all your updates. Depending on the frequency of your posts, you are to choose a daily or a weekly form of a newsletter. Make sure the content is always fresh and engaging.
#06 DON'T GET TOO COMFORTABLE
Internet is a fast moving machine, an instagrammer or a snapchatter with a few million followers today may be a thing of the past tomorrow. A great example is recent shocking Snapchat development involving Kylie Jenner, the all-favourite app lost 1,3 billion US dollars in stock value after reality TV star tweeted her dislike with it's latest update. After Kylie's tweet, shares closed down 6%, the redesign which was created to make the app easier to use and separate social from the media simply backfired. Jenner was not the only one feeling discomfort with the app's new update, countless users expressed their discontent with the changes (mostly on other social media platforms!). This resulted in loss of investment for the shareholders, but also affected negatively various business and influencers on Snapchat, who experienced lower levels of engagement.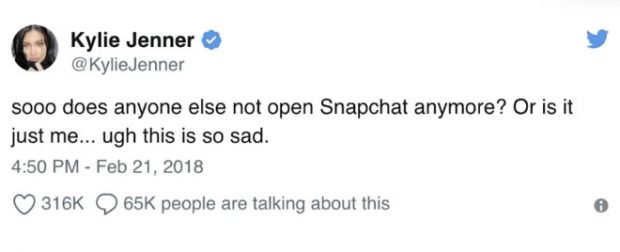 To put all one's eggs in one basket is a strategy destined for failure both online and in real life. Always stay on the lookout for additional social media platforms and new ways to engage with your readers. Oh, and you can follows us on Twitter, Instagram and Facebook!