If you are someone born in the early nineties, the type of a girl who was dressed in My Little Pony t-shirts and whose room was covered in numerous shades of pink until you finally got fed up and switched to goth – you are mostly that woman, who without any room for discussion hates pink!
How you feel about everything pink most likely is connected to the date of your birth as well, and no doubt how much your parents rammed the colour down your throat. If you are to create a poll, there will be a lot of haters on the nay side of pink. While cartoons depict raging bulls triggered by red, no other colour can have such an effect of fury on women but pink. A survey published in the Harvard Business Review in 2015, women overwhelmingly detest pink, with more than 71% avoiding the colour entirely.
The question is do women truly detest pink as a colour or simply can't stand the gender forced stereotypes that come in the package with it.

THE HISTORY OF PINK
To understand the evolution of pink, and how it got to where it is today we have to go through the history books. There is no clear explanation why pink took over the girl territory in the late forties. However before the Second World War pink was very much a colour for little boys. While little girls were mostly dressed in pale blue, at that time it was taken as a very soft girl worthy nuance. Easy presumption is early marketing had the making of pink as a monster it is today.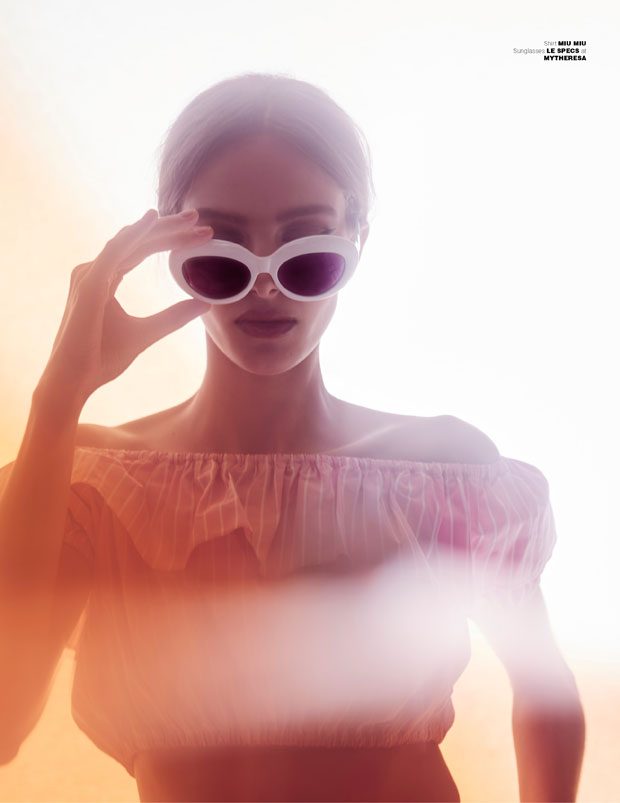 Long before Barbie dominated fuchsia shoving it down the throats of every girl in it's numerous shades, history had other more darker moments with the colour. During the Second World War, Nazis forced homosexuals to wear pink triangles, which meant for many a sure road to a concentration camp. Another dark moment in pink's history is connected to the assassination of John F Kennedy and Jacqueline Kennedy's pink suit. The infamous suit Jacqueline wore on the day her husband was assassinated is today in Washington's Smithsonian Museum. The blood spattered 'Chanel' attire was in fact a line by line copy, the wool boucle material, buttons and trim were indeed shipped from Chanel Paris, however it was redesigned in the fitting by Chez Ninon in New York in order to look patriotic. Today childrenswear is on the rise like never before, no doubt touching on pink but also other shades up and coming designers such as Bela Pequena are offering great new dress designs.
If you are the child of the 1990s the story of pink is far lighter, and you may recall the movie classic Legally Blonde and it's star Reese Witherspoon adoring all things pink! (Reese still adores the colour!) For many girls that only confirmed what they already knew, that this is one dubious nuance! In fact in the '00 decade pink was depressingly pushed at small girls from every direction, education, medical and culinary.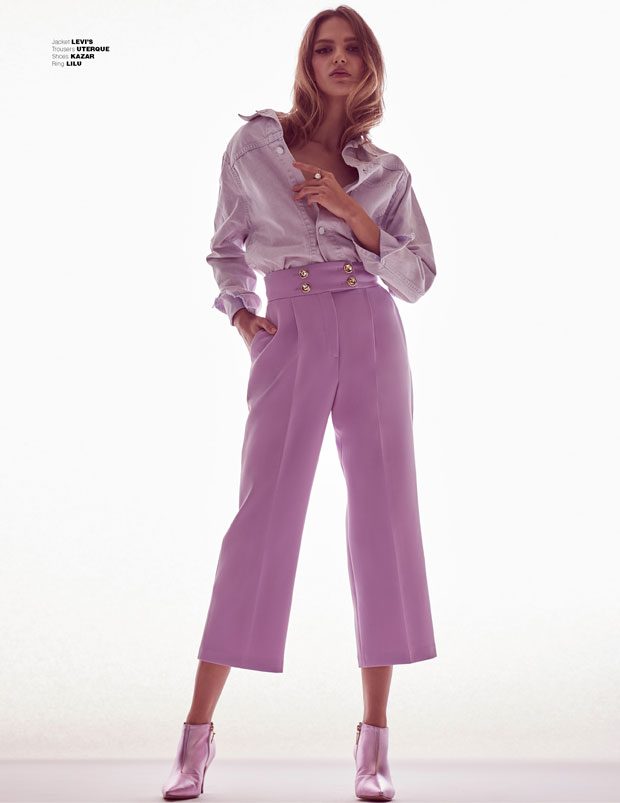 THE NAME
There's hardly a colour with so many names in the palette, from the refined blush and poetical pale rose to the shocking bubblegum, there has been a new name assigned every few years. At the moment everybody is obsessed with dirty and dusky pinks, thinking playing with the cleanliness of pink is to make it any more acceptable! No doubt for many fashion designers the colour is very sensual and they do understand why it is no doubt girly. However it depends on what message they want to come across. When Miuccia Prada uses pink, the critics prefer to see it as ironic, while for Karl Lagerfeld it is always très chic. That is why pink is especially chameleon like.
Total Look versace, Ring Yes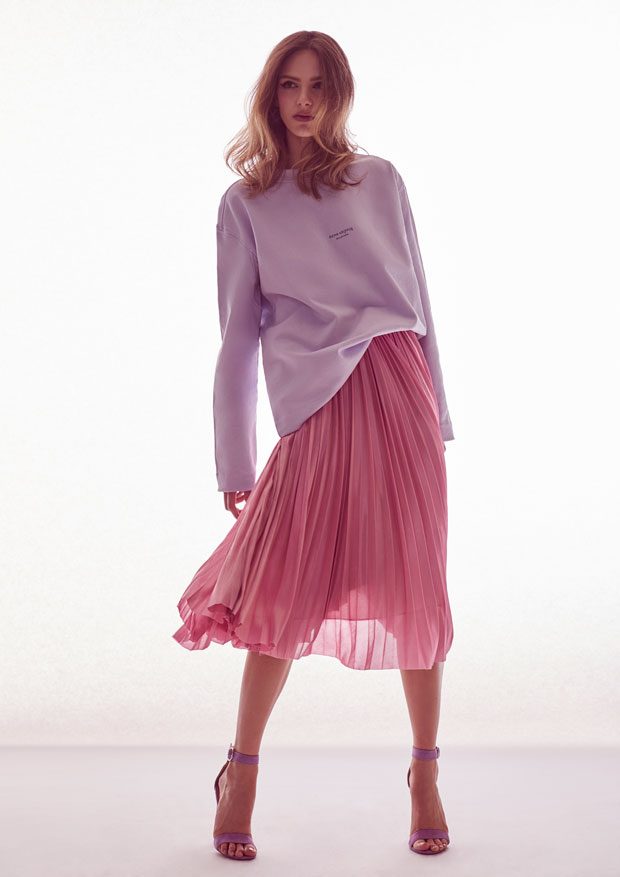 Sweatshirt acne studio, Skirt Pinko, Shoes steve madden
WHO CAN WEAR IT?
There's hardly anybody as iconic in pink as The Queen of United Kingdom, Elizabeth II, specially in the pastel nuances of it. She thrives in it, she is at the same time majestic and feminine, although the first is no doubt more about her than the actual colour. However that is the goal. Do not let pink define you, with so many shades of it in the palette choose the one you are to own yourself. The Queen, being exactly what she is – a 91 year old royal who has no worries whether she looks fashionable, classy or socially acceptable whatever the shade she decides on wearing.
While in domain of royals, it is easy to recall Grace Kelly in her various pink outfits, setting slew of designs to copied onto shop displays of the time.
THE ECONOMY OF PINK
The most iconic moment when it comes to the dollar behind pink on the market is who buys it. For more than a decade market research shows white trumps pink two to one when it comes to women. However when it comes to home electronic devices, toothbrushes, shaving kits and other appliances almost 95 percent of men purchasing for their girlfriends and wives choose pink. Most of the male oriented shopping for women is a result of a colour blind panic (as in noticing only pink), around the holidays such as Christmas and Valentine day. This is defined as the peak pink time, when anything and everything coloured in it is to fly off the shelf. When it comes to women the logic is quite different, analysts say women prefer white electrical products since they match their decor and are easy to display on a shelf.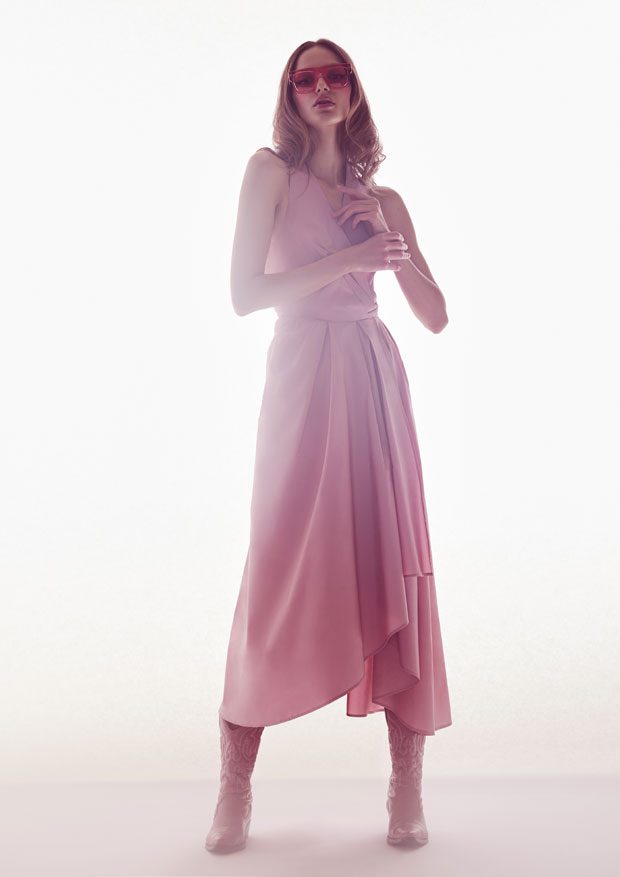 Dress marella, Shoes BRC, Sunglasses stella mccartney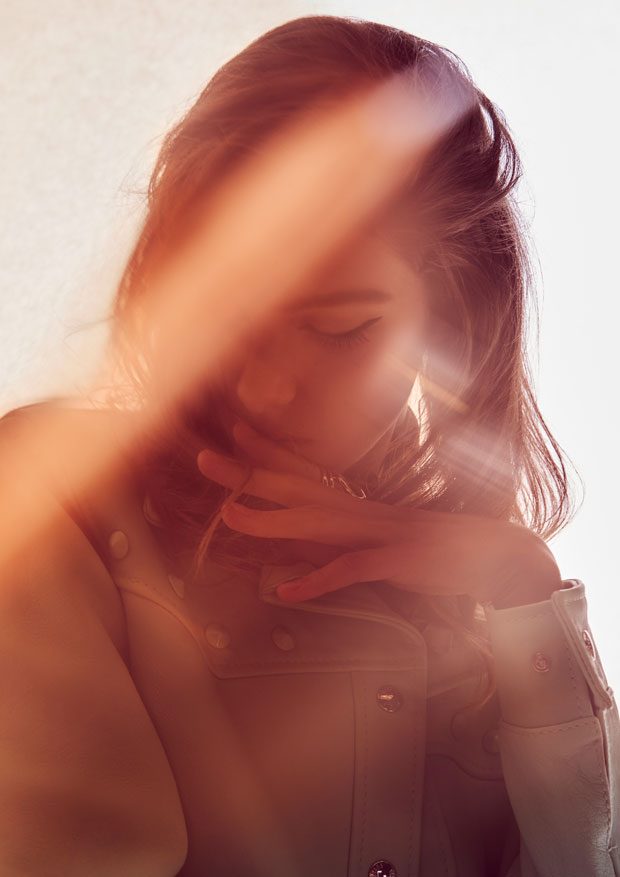 While market research is currently favouring the male dollar, the market reports shows by 2025 women in the European Union will hold 60 percent of personal wealth. And women are not into the pink tax, a phenomenon of products in pink costing 20 to 50 per cent more than the same products of neutral or other colour. When it comes to this practice, shaving items are the best example, often repackaged only in pink 'for women'.
Finally, whether you love it or hate it, with a palette so rich no other colour is to make so many comebacks, whether for this spring or the one to come. It's only up to you to harness the power of pink.
Text by Ana Markovic
Photographer Daniel Korzewa @danielkorzewa_
Model Klaudia Luczak at Uncover Models
Fashion Stylist Anita Szymczak
Makeup Artist Kasia Bialy
Hair Stylist Adrian Wlasiuk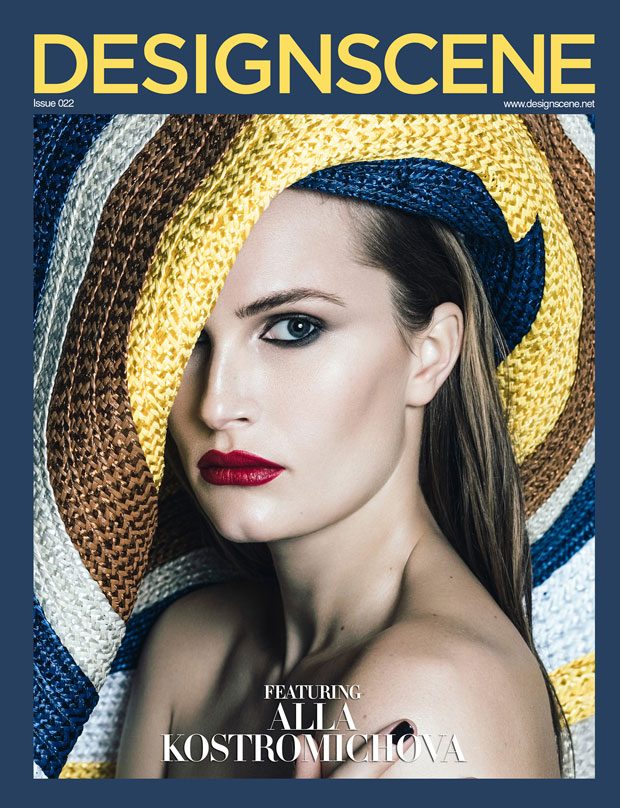 Originally published in DESIGN SCENE Magazine Issue 22 – available now in print & digital.