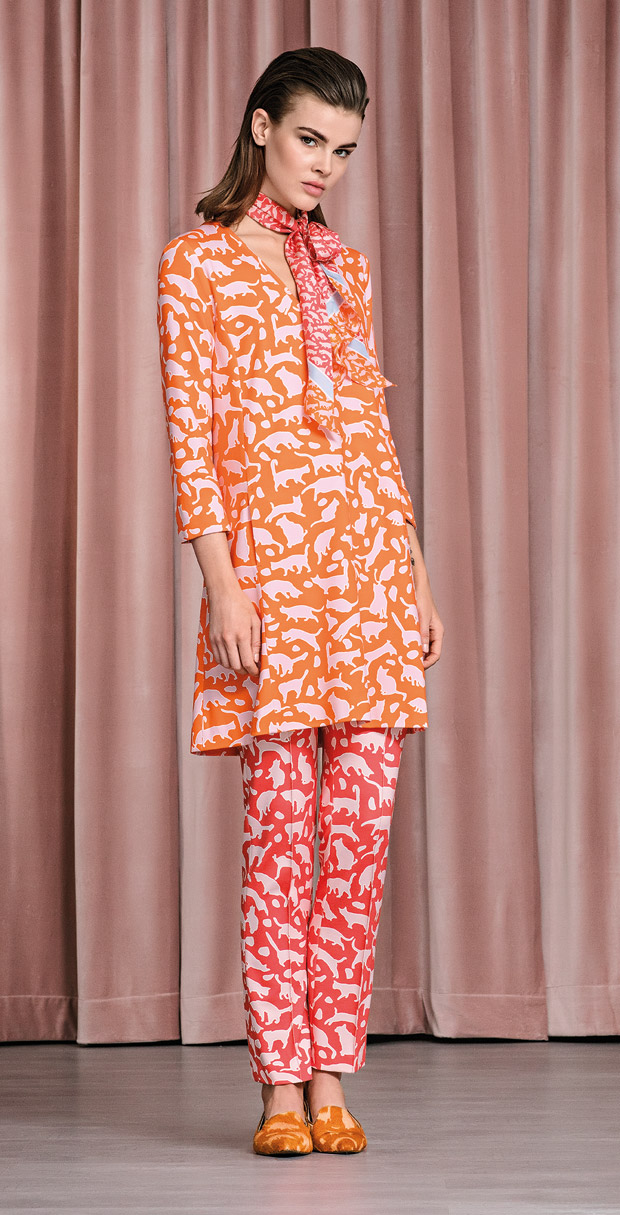 What first of all caught our attention and won our hearts is the very creative colour play of this collection. It contains several eye- popping, bright, refreshing nuances that are vividly mixed and matched together. Furthermore new silhouettes and a masterful pairing of contrary elements underlines the contemporary approach of this compelling collection.
Colour- wise, the highly individual merging of strong hues definitely deserves devotion and adds tension to each single look. For instance, coral is harmoniously united with royal blue or soft rosé with bright orange which is a rather unusual pairing but works out surprisingly well together. That colour cocktail can be interpreted as an ode to enjoy each moment of your life to the fullest and dare to wear whatever matches your daily mood. You may call this colour choice unconventional as well. In place of classy black a bunch of mysterious night blue shades play a central role in this collection. Completely seductive!
Continue below to read full review of Marc Cain's Autumn Winter 2018.19 Collection by our Berlin Contributor SUSSAN ZECK: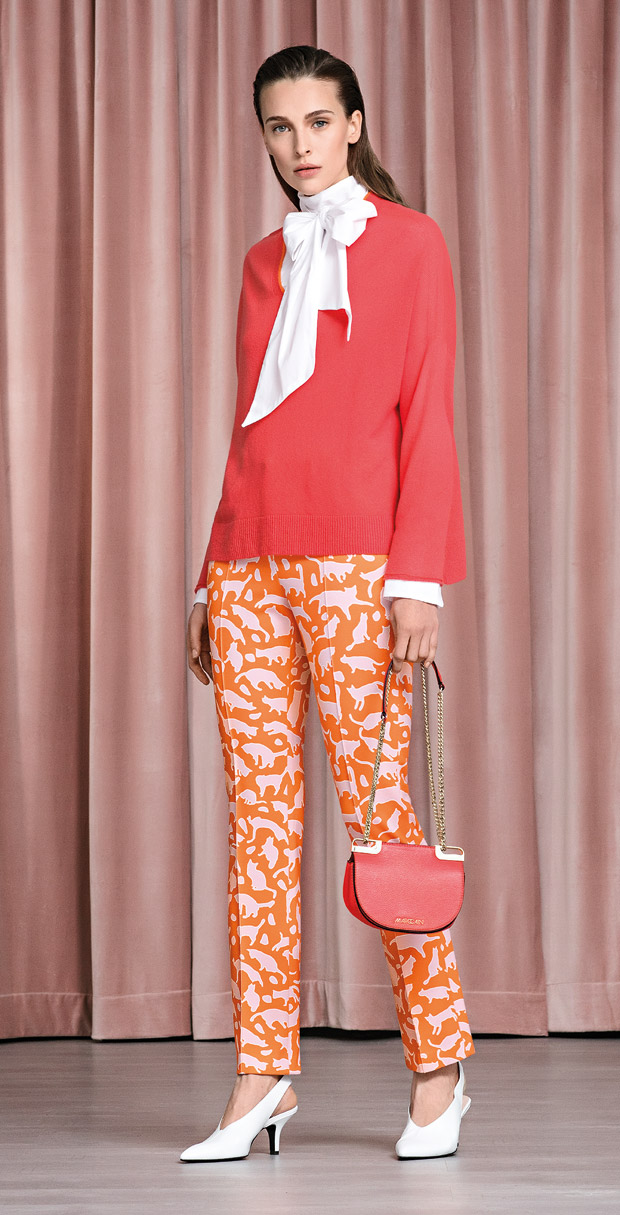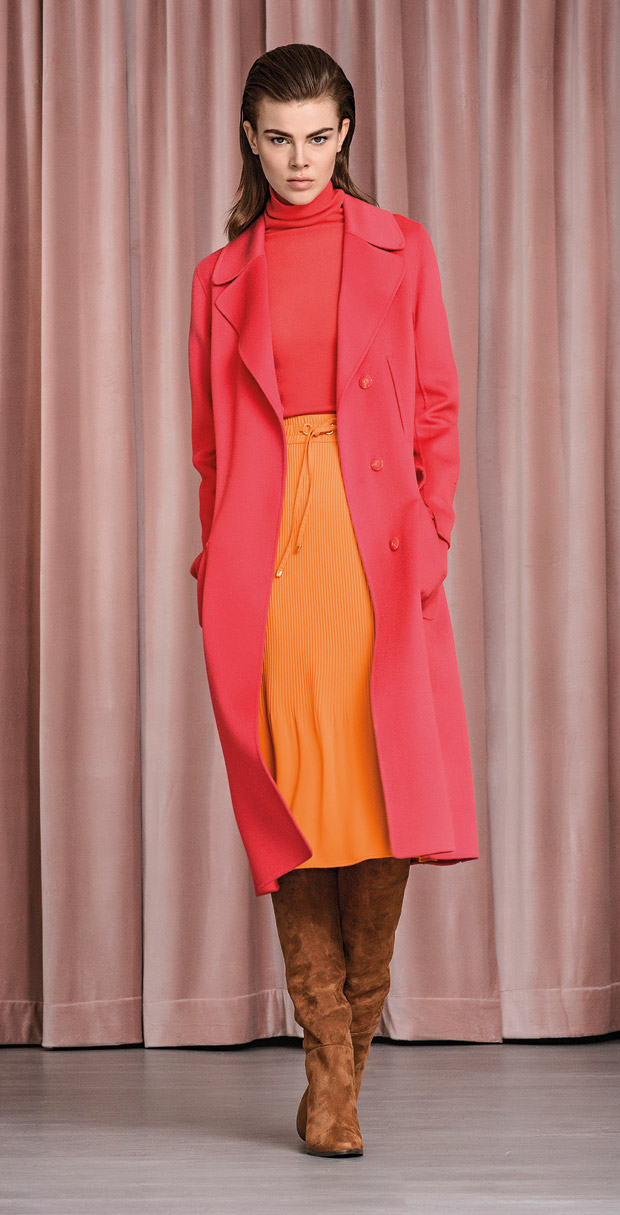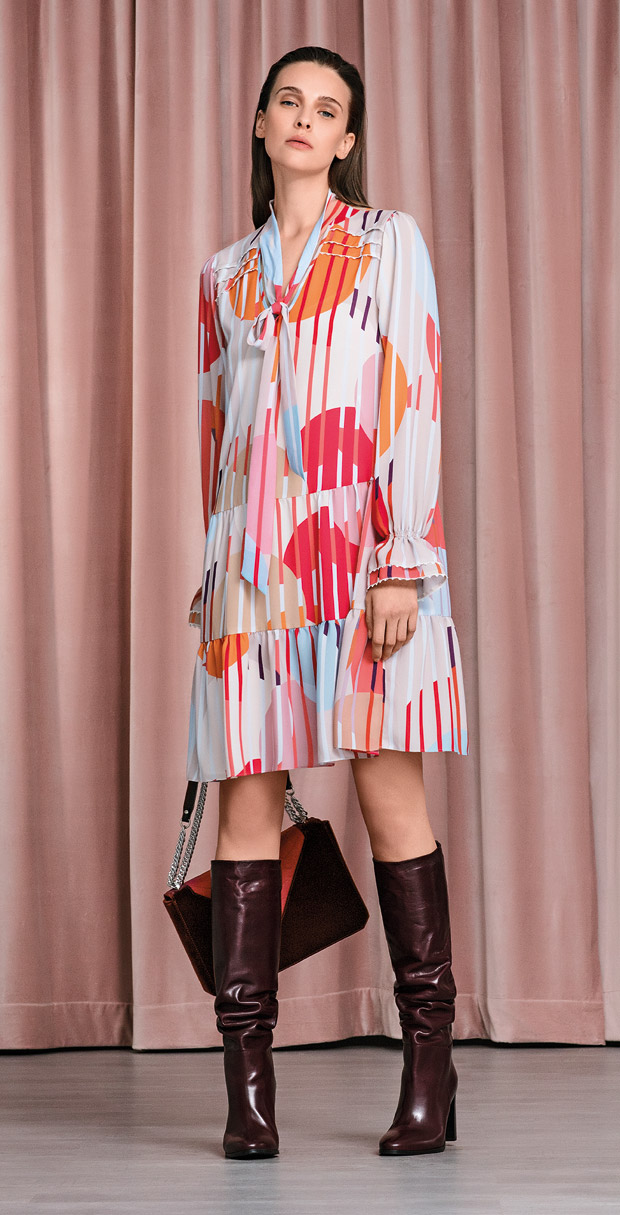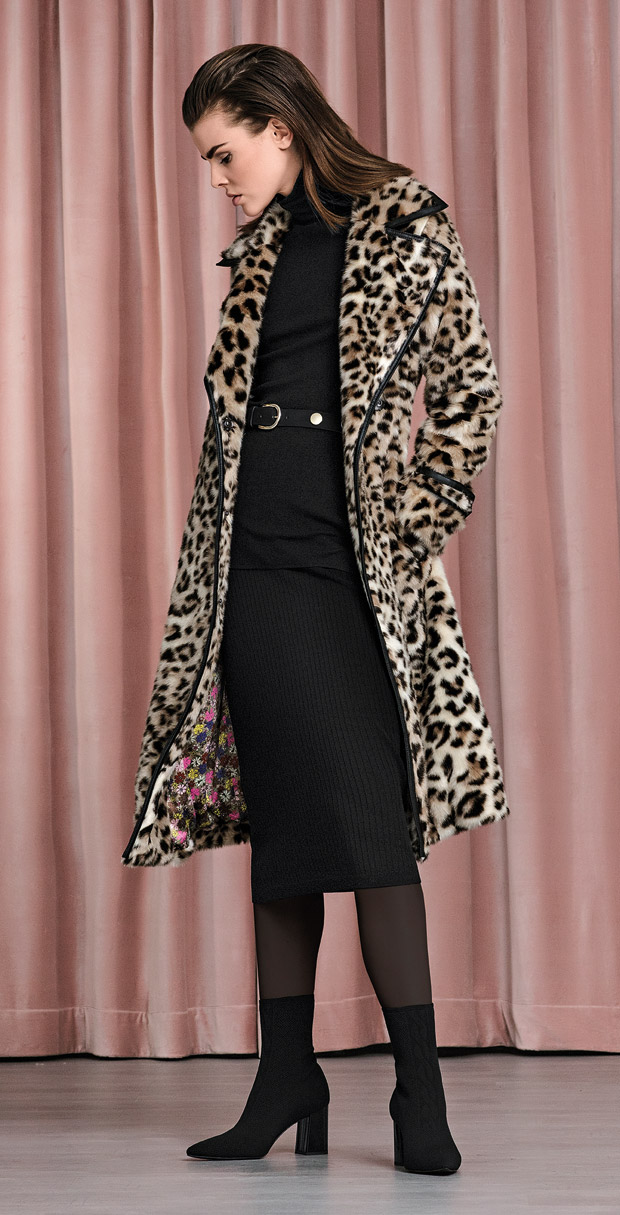 Many prints of this collection take their inspiration from the vivid fauna: they contain cats, lions and snakes that can be noticed on numerous tunics, pants, dresses and coats. Additionally, graphic pattern mixes in form of stripes and dots but also floral motifs are repeatedly used. That pattern choice expresses the playful character of those outstanding outfits.
When it comes to its fabric choice, the label focuses on highest quality. Thus, a lot of finest fabrics such as silk, cashmere and wool are preferred. They reflect the precious flair of those creations.
Our favourite piece of this collection is a striking bright, extremely well cut orange suit that is a true eye- catcher. We love that piece as it's business- like on the one hand, extremely joyful at the other. A true statement suit.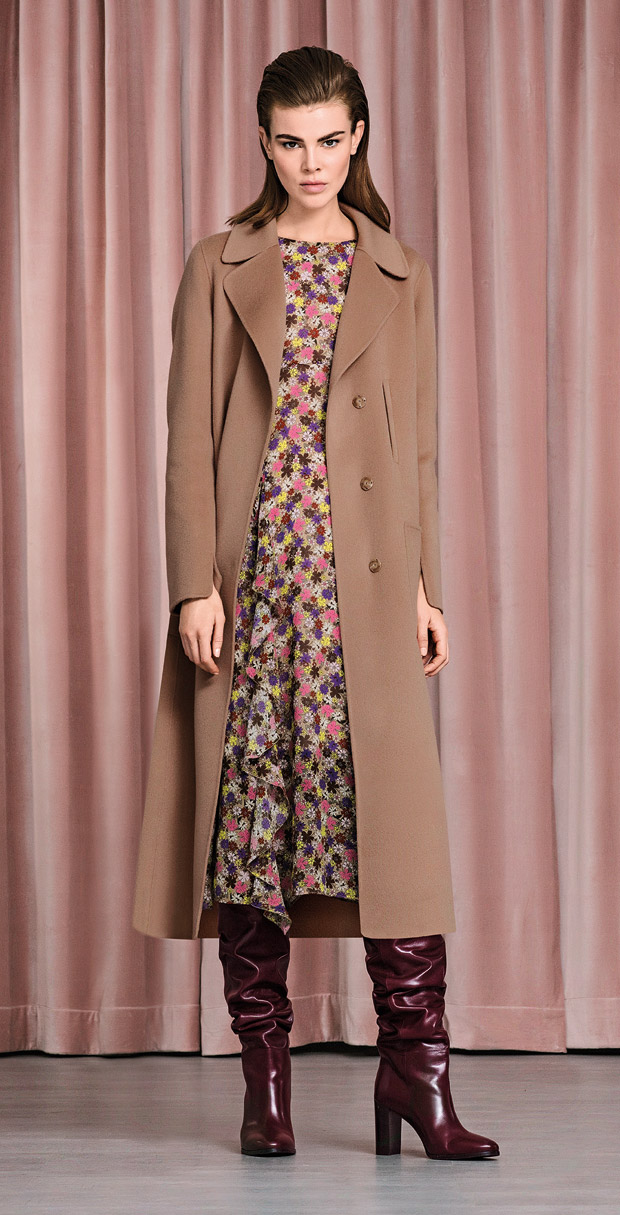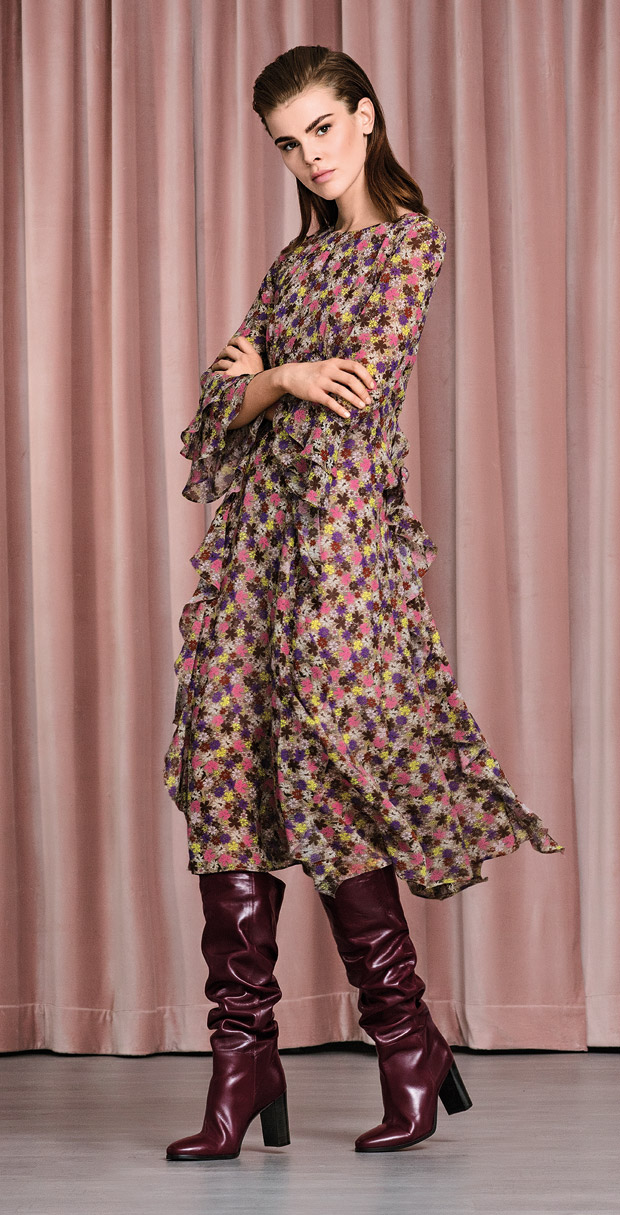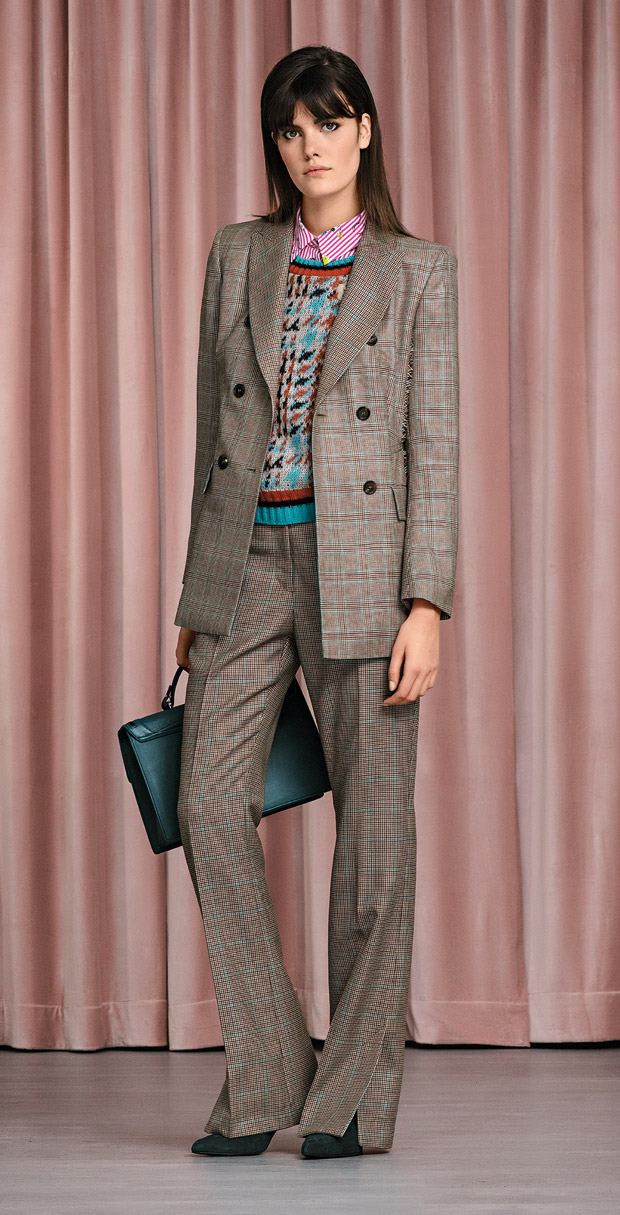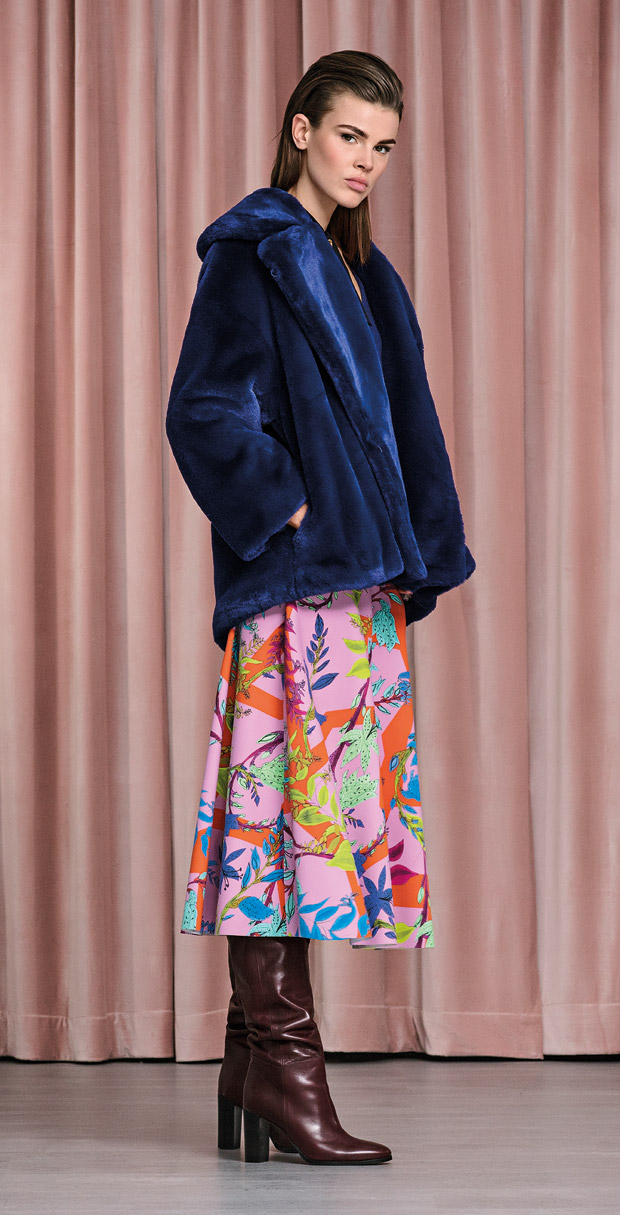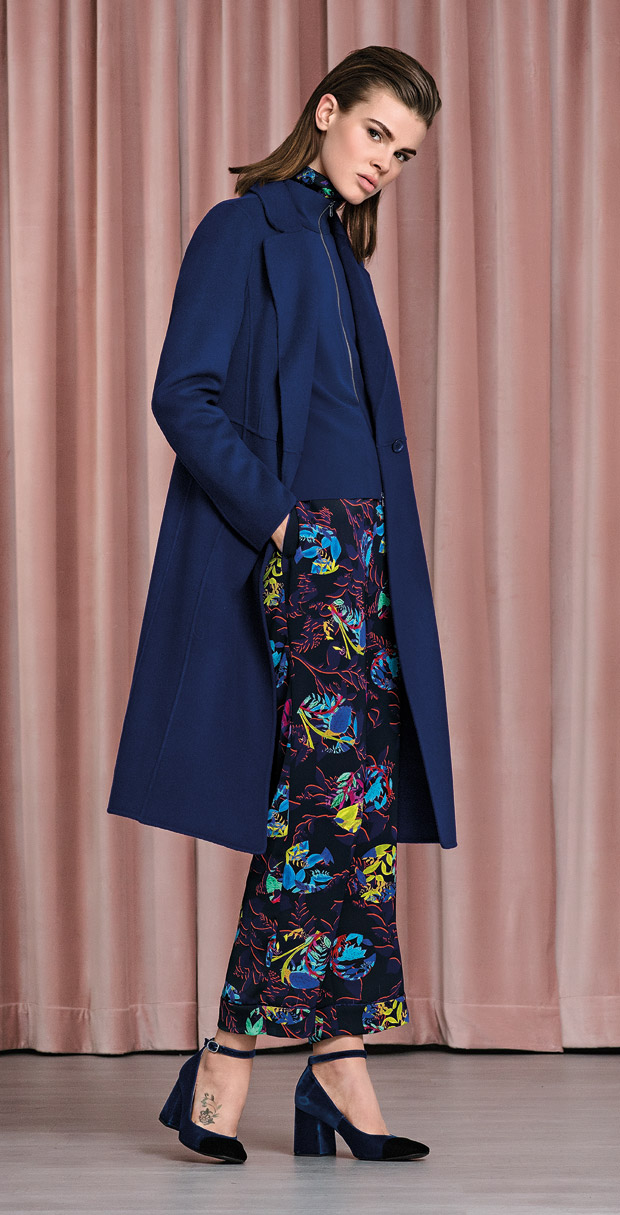 Calf- length coats and dresses in the same length are most of the time worn together. Sweater and hoodies give the outfits their very casual, easy- going character. Thanks to small details, such as velvet ribbons, sequins or flounces they appear incredibly young and playful. Casual pieces are lifted to another level, for example a jeans jacket that is provided with a lion made of sequins impresses with a extremely contemporary yet playful- chic. Most blouses contain a loop. Thanks to this small detail, those tops appear even more nonchalantly. Oversized vests and encasing down jackets are emphasized with a belt on the waist which brings out the best silhouette for the wearer.
The classy pinstriped suit is interpreted in a new version: because of lacings at the waist it seems ultra- feminine. Masculine glencheck suits with wide shoulders celebrate their comeback this season. Trousers contain a very special finish in form of ruffles, flounces and stripes. Completely creative, charming, cool!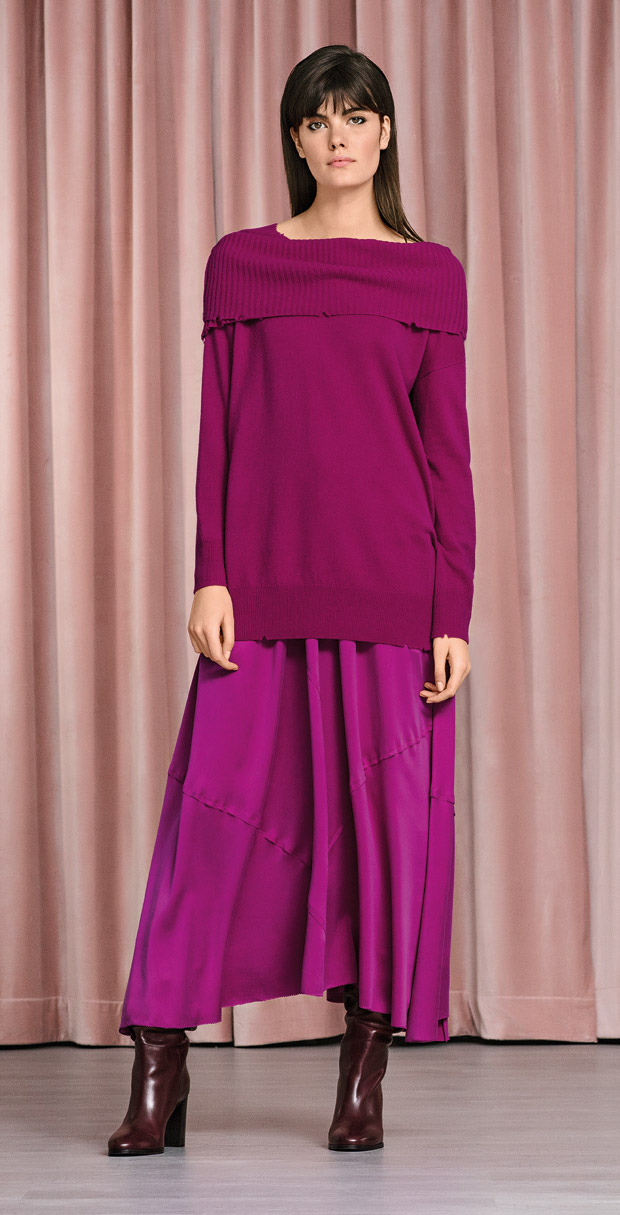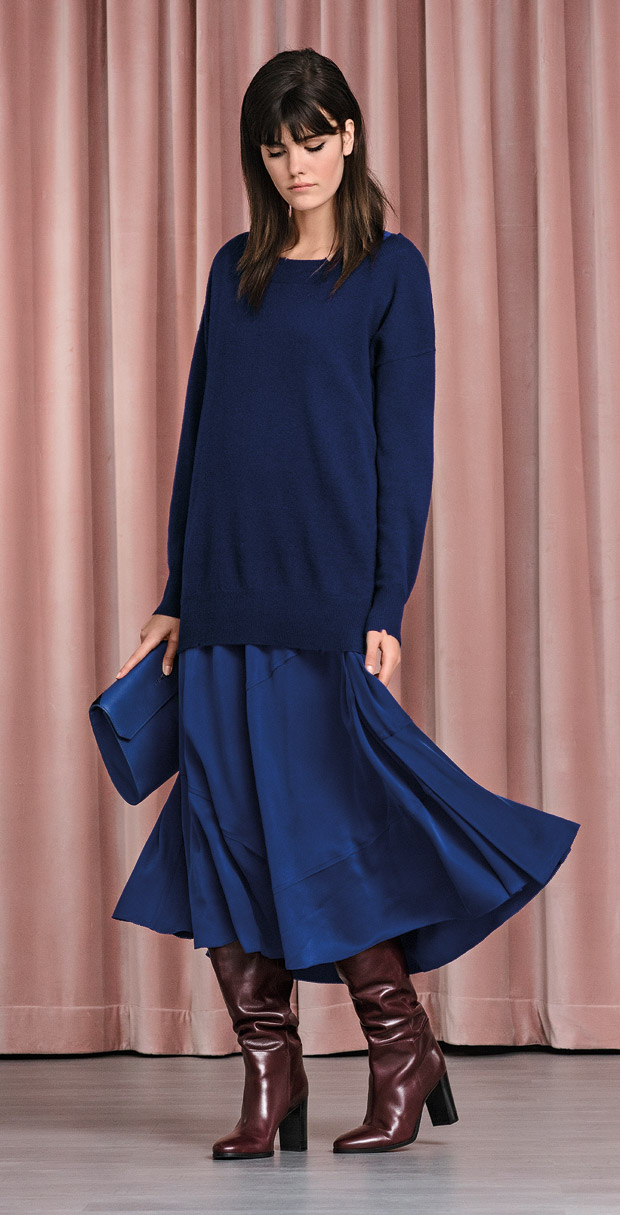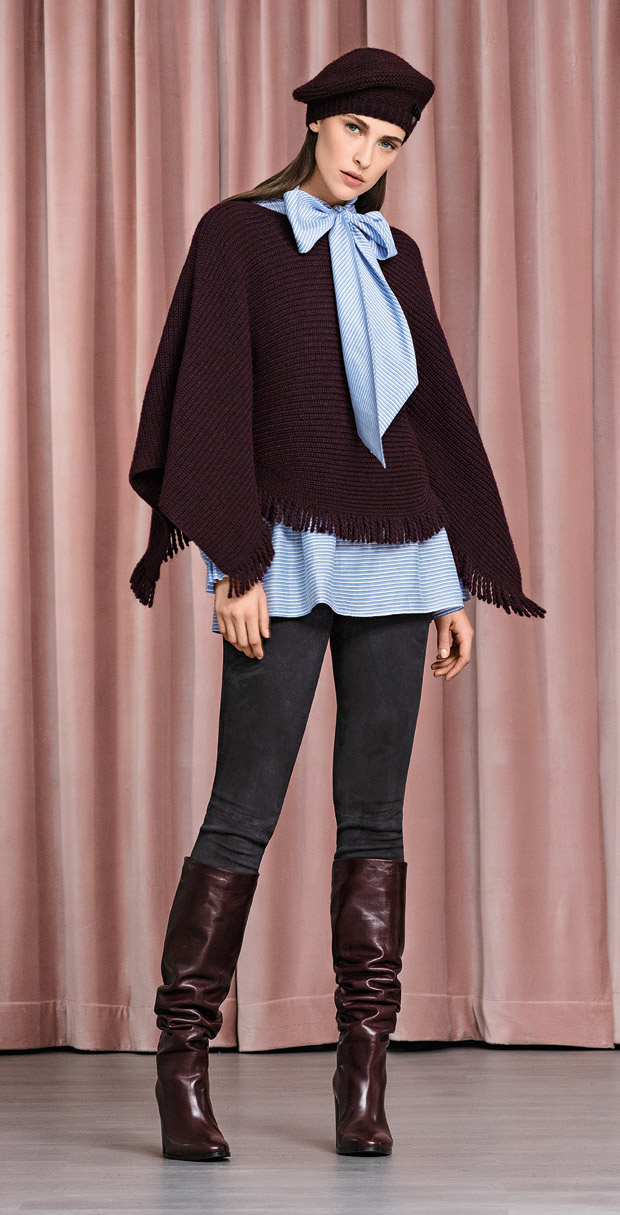 When observing the material choice of the accessoires clearly, you will notice that velvet plays a central role. Moreover shoes and bags are often matching incredibly well together. Colour patches play an important role. The sneakers appear in highly unique ways: knitted, imprinted, ornated with pearls or even shimmering in interesting metallic tones. The ultrasoft slippers and ballerinas of this collection are mainly kept in fresh hues and often embellised with studs or rhinestones.
One of the accessory- highlights of this collection are certainly backpacks that are provided with small, multicoloured pearls. Those bags are joyful yet practical with just the right amount of each. Mini bags, that can be both worn as satchels or as crossbody- bags, are kept in intense nuances, underlining this collections' significant style.
This collection convinced us due to its highly individual, joyful character and its love for detail- awareness and their strong, powerful colours. What a strong statement!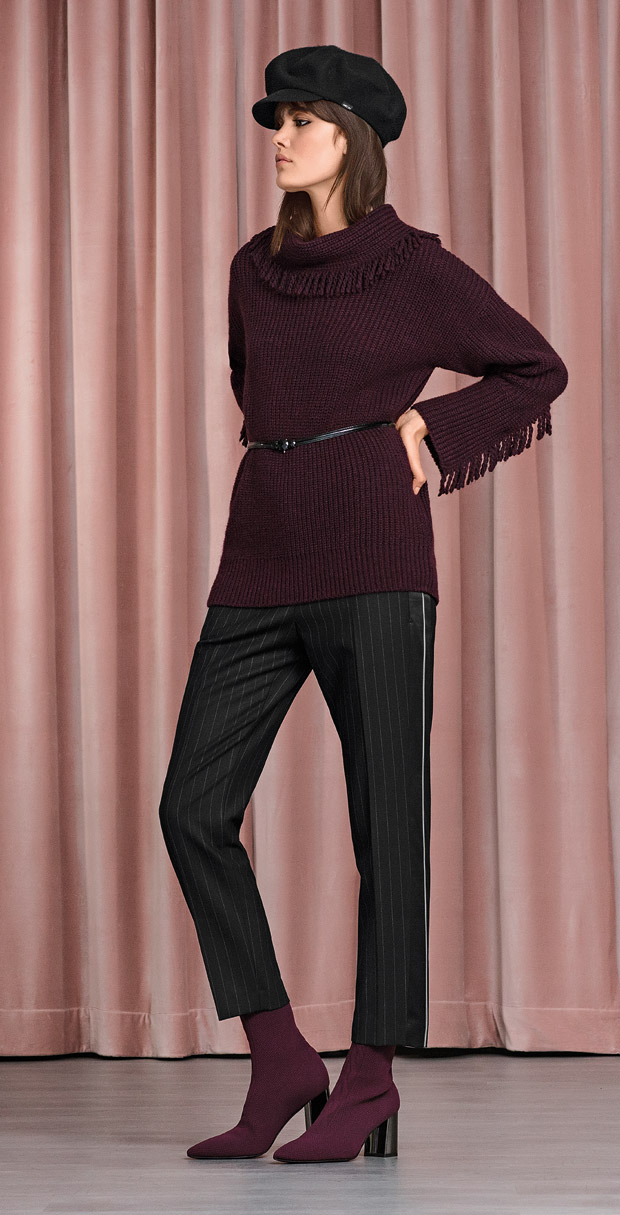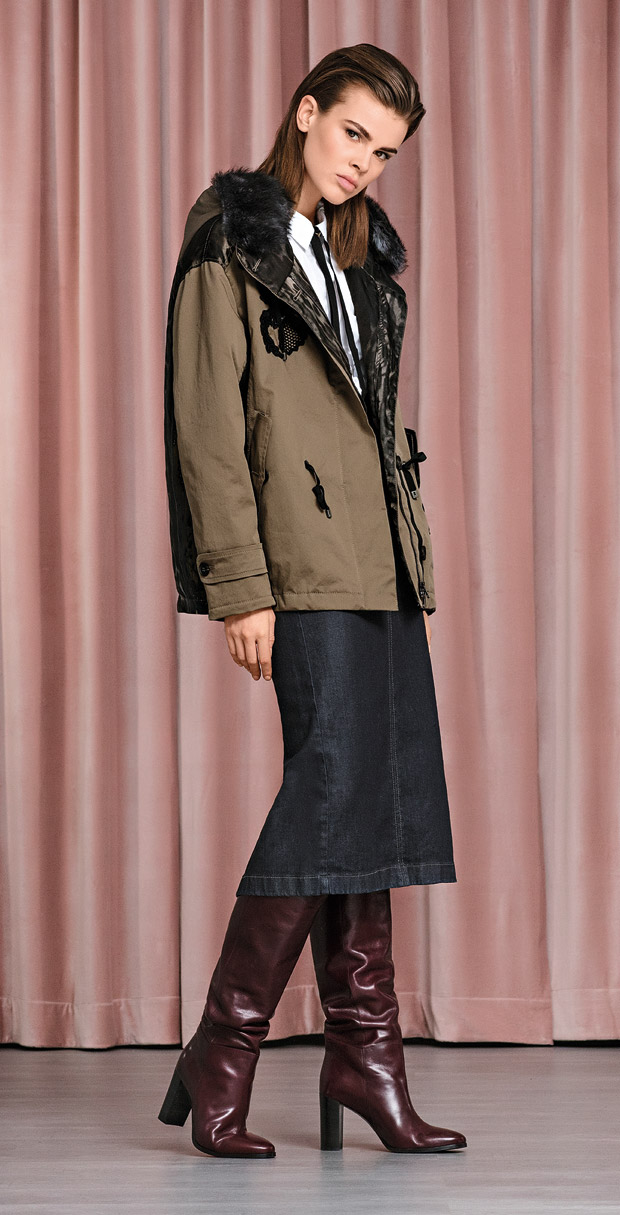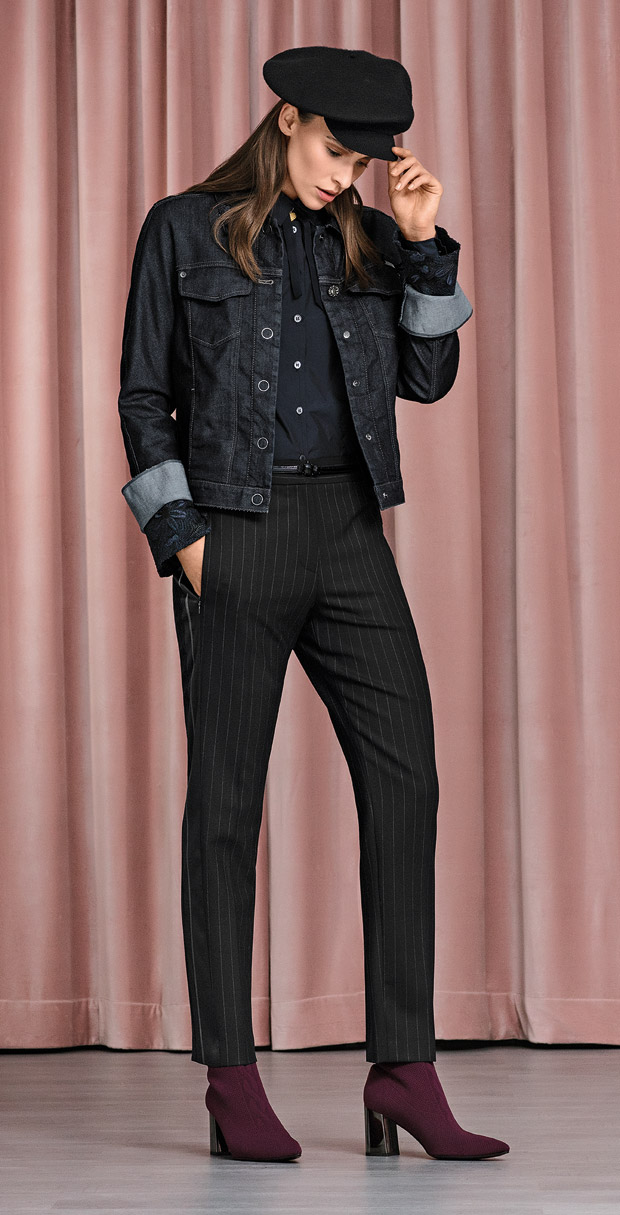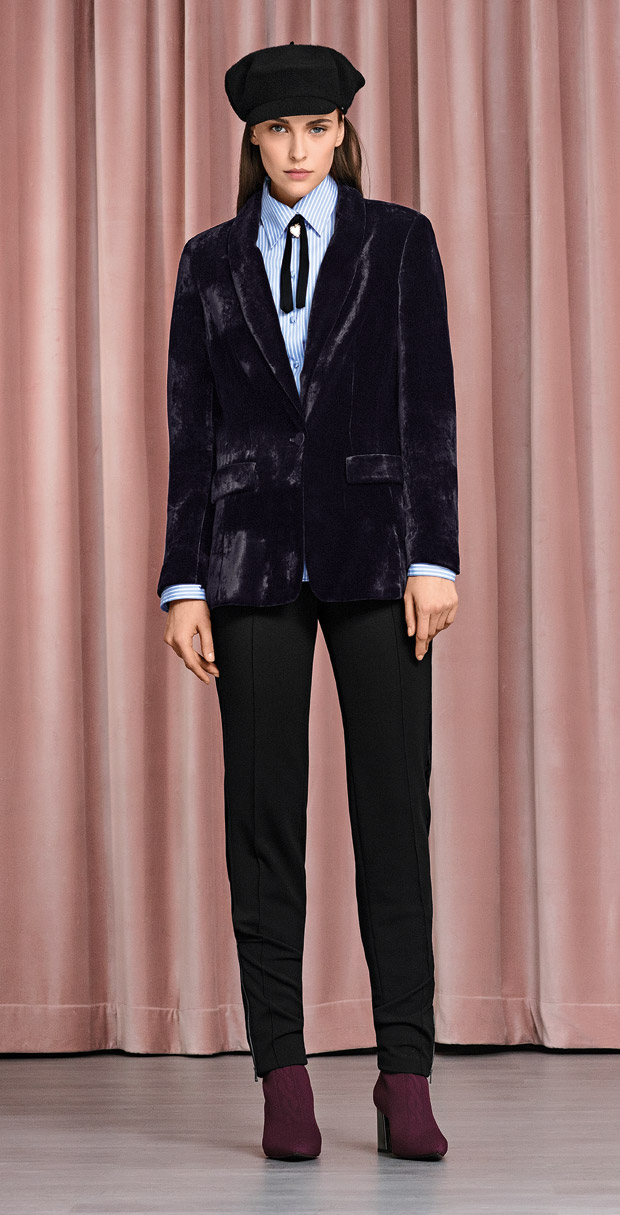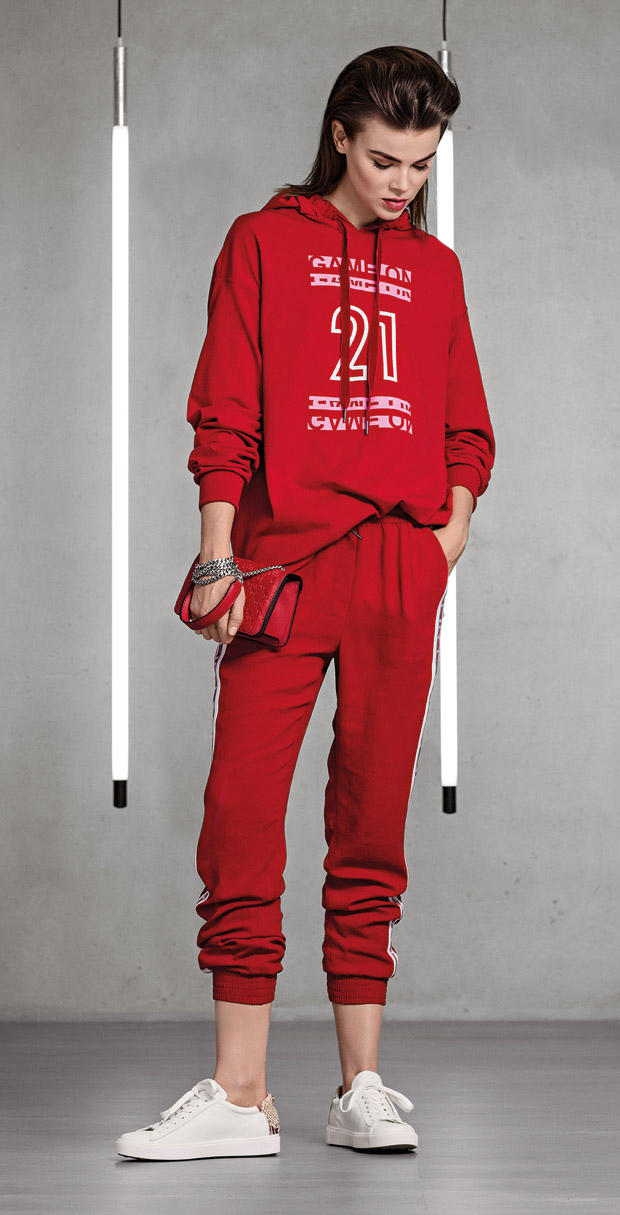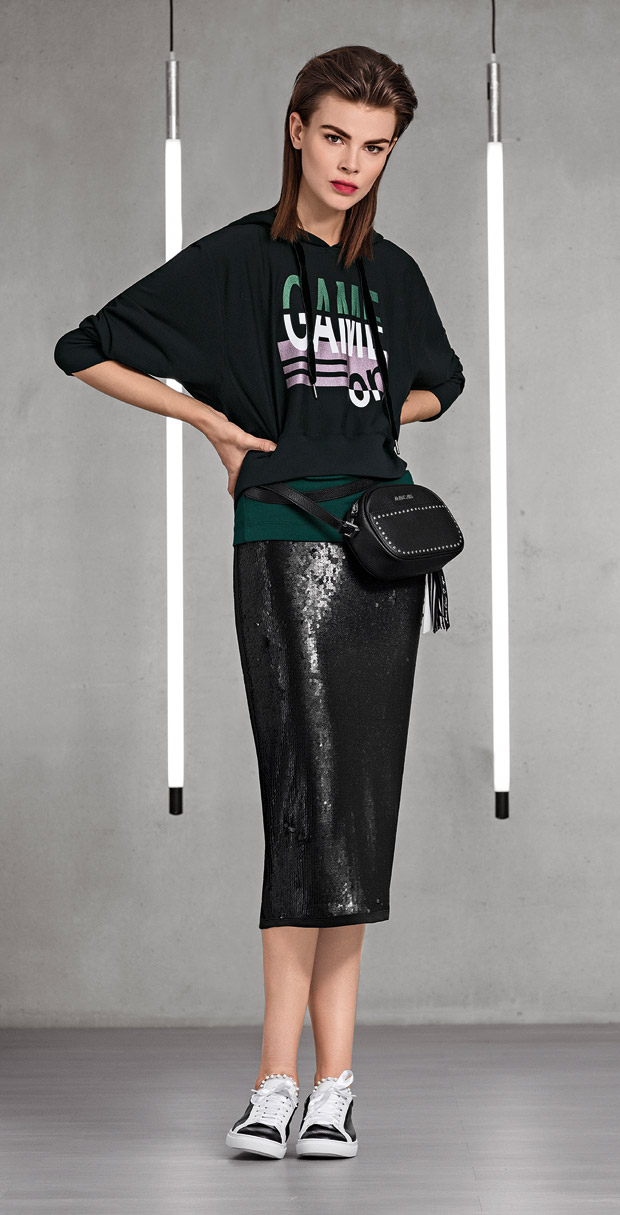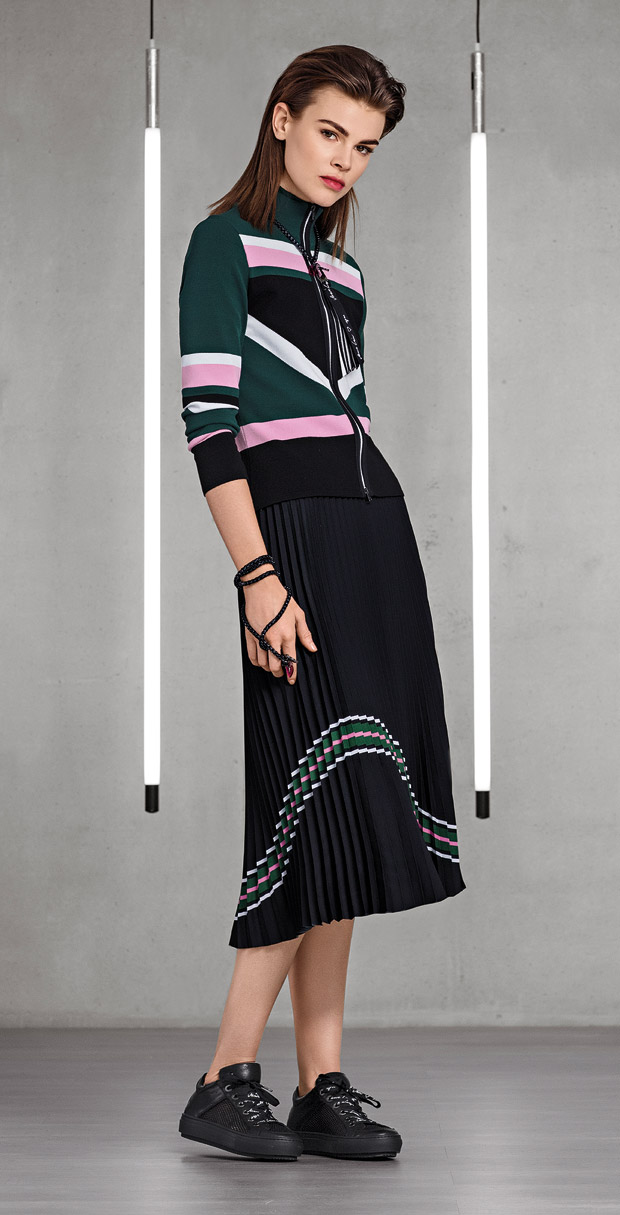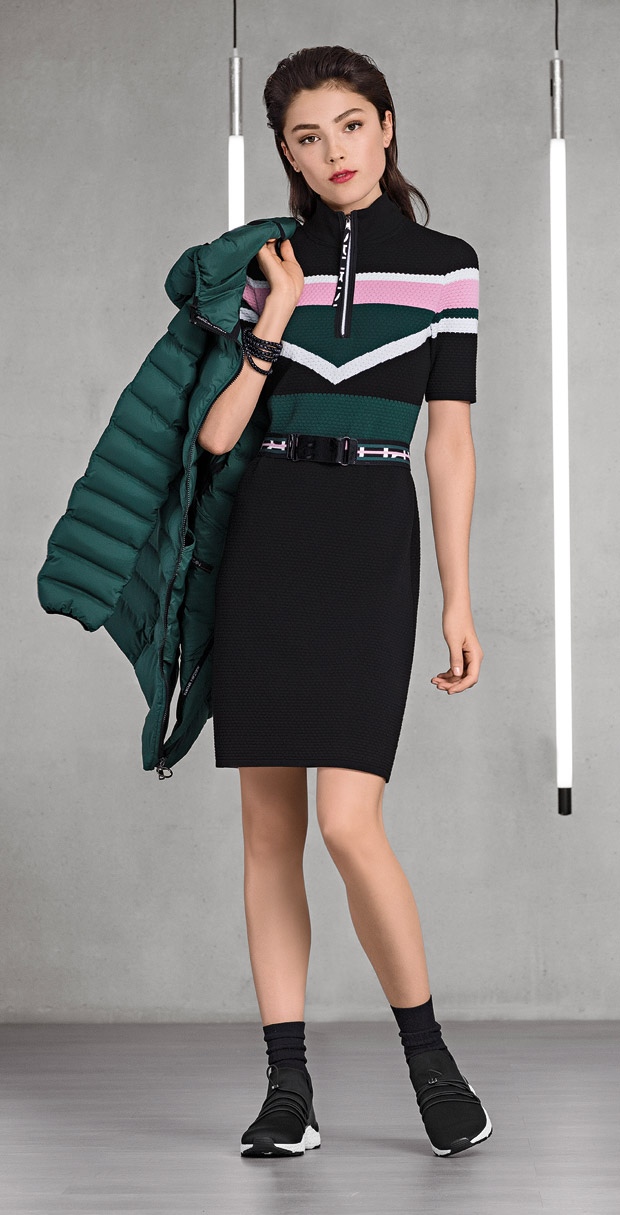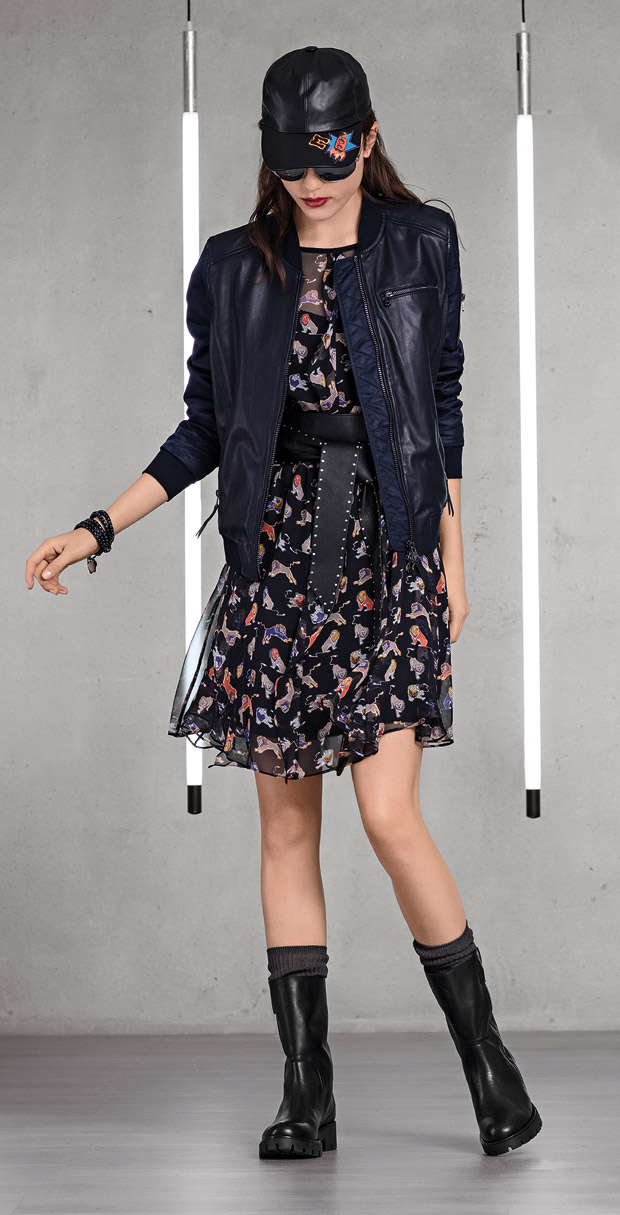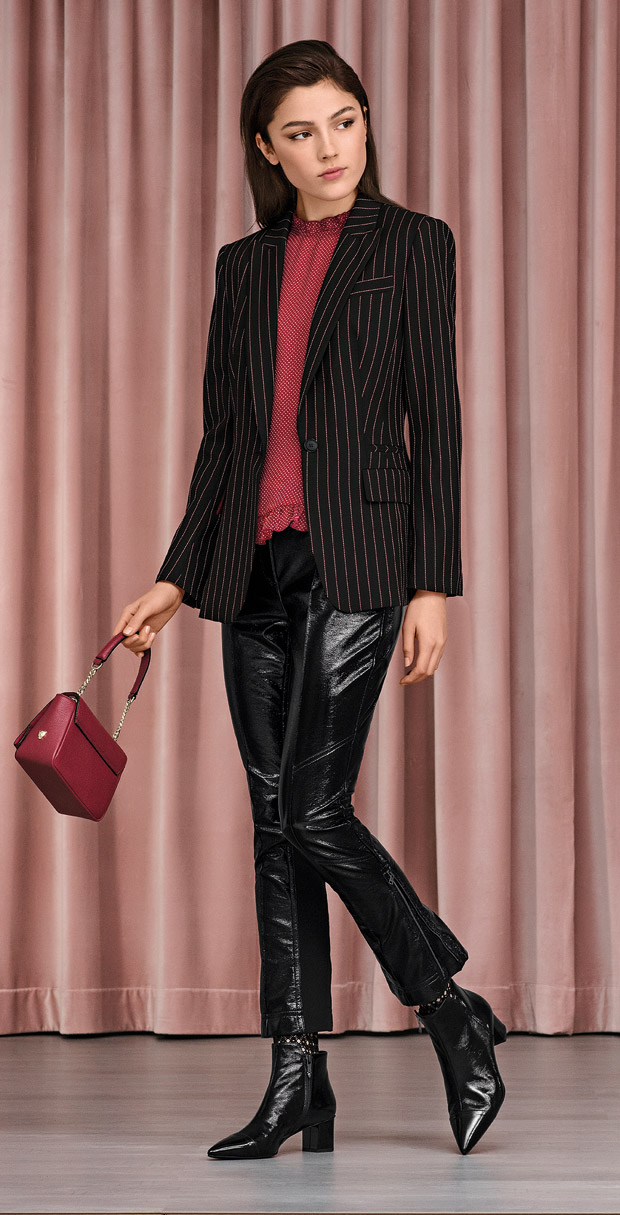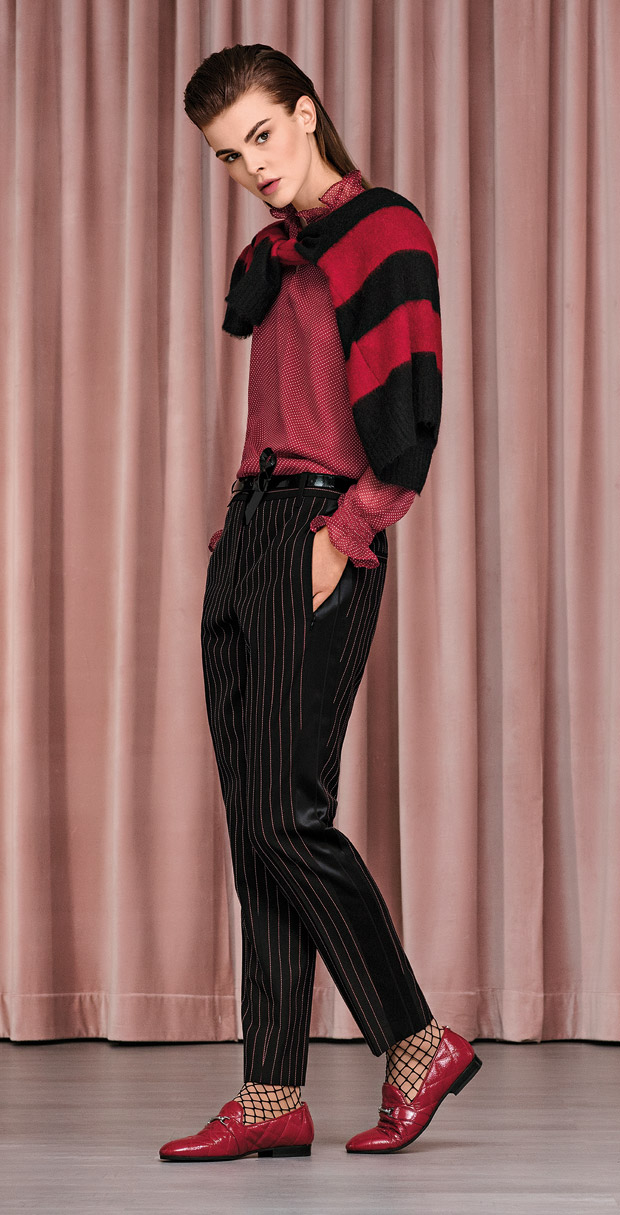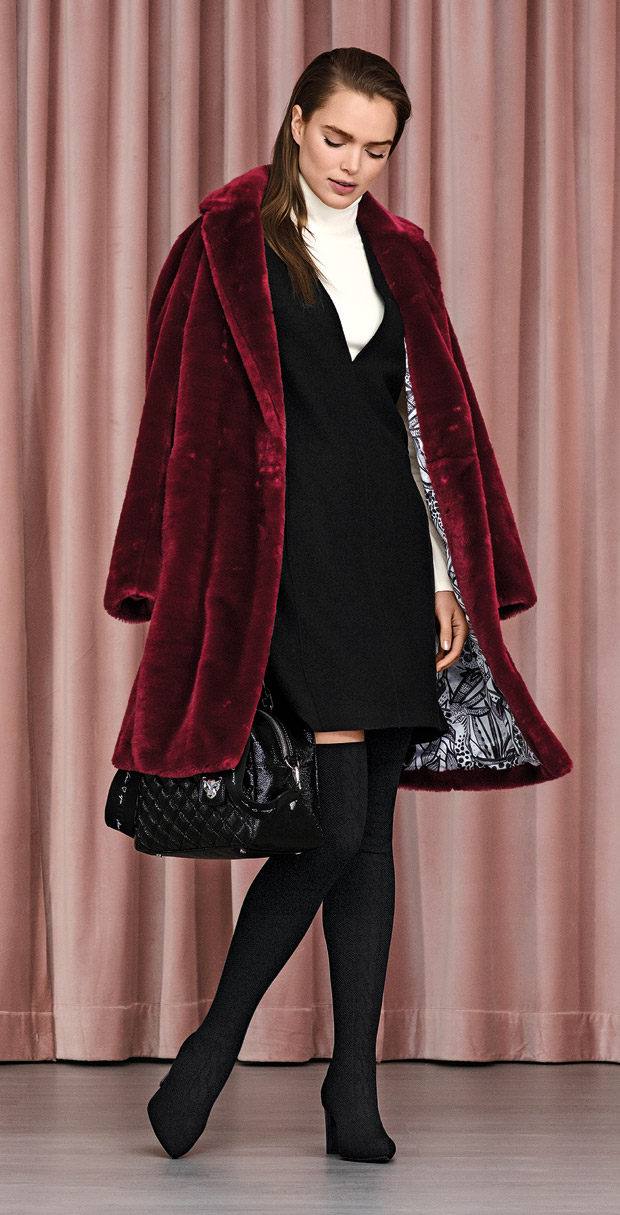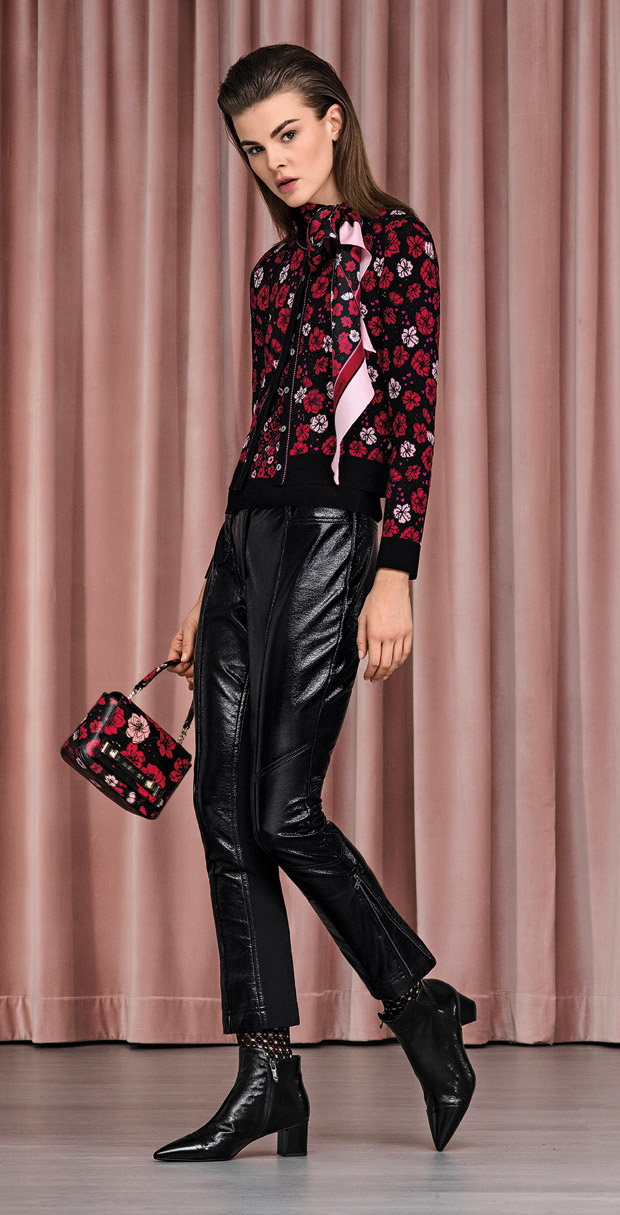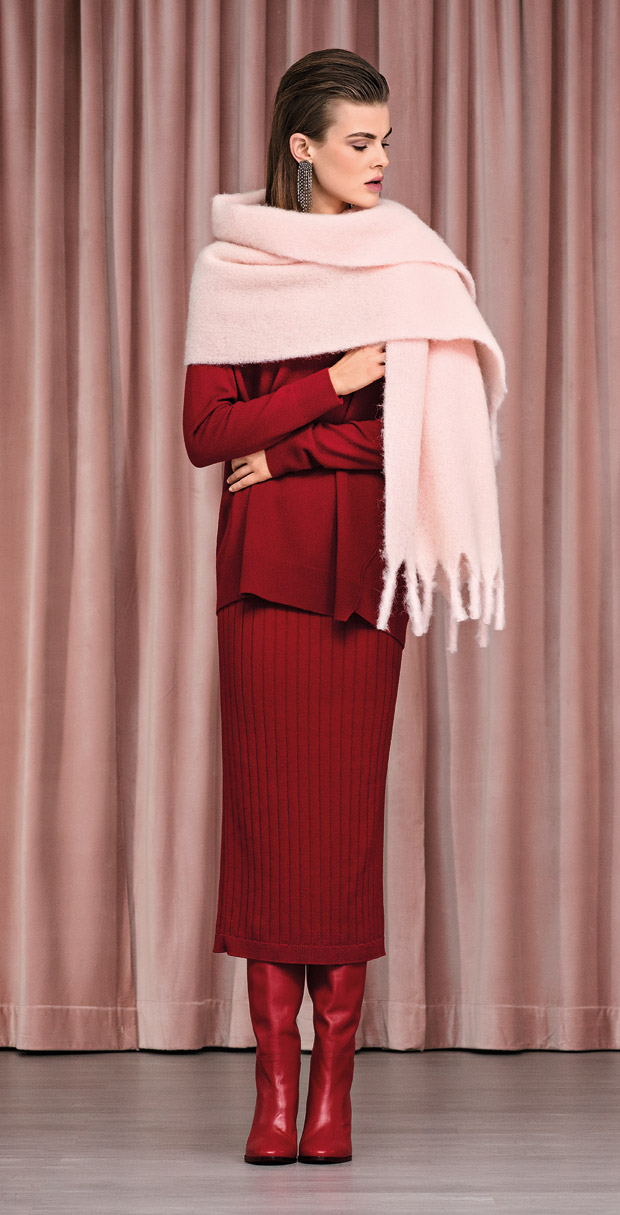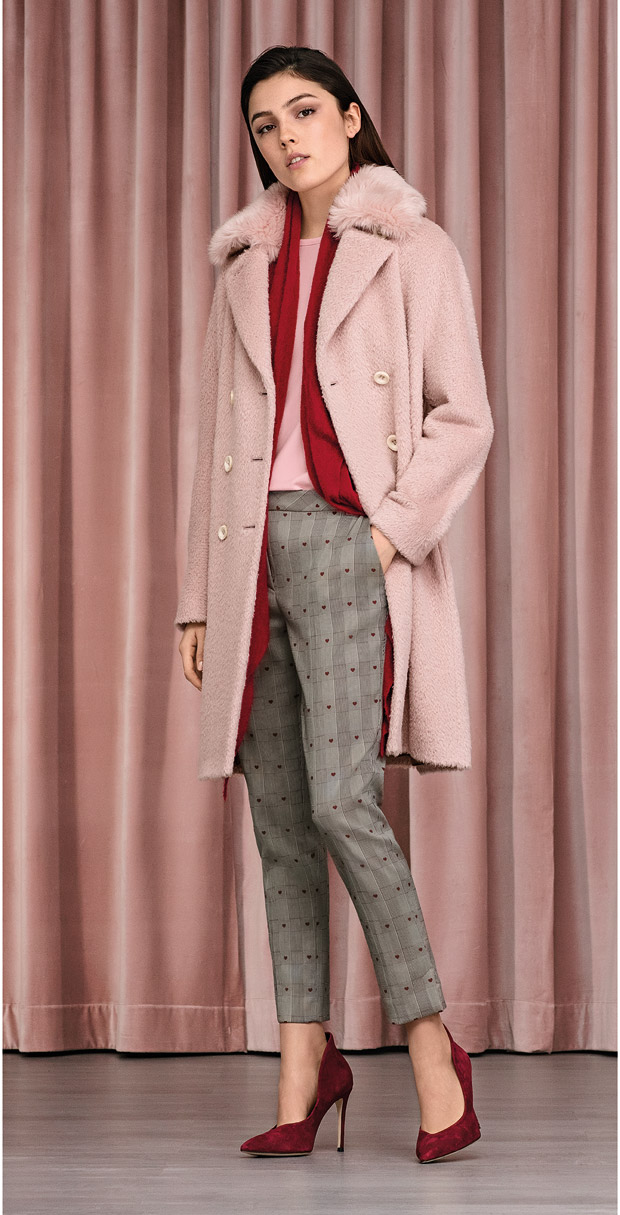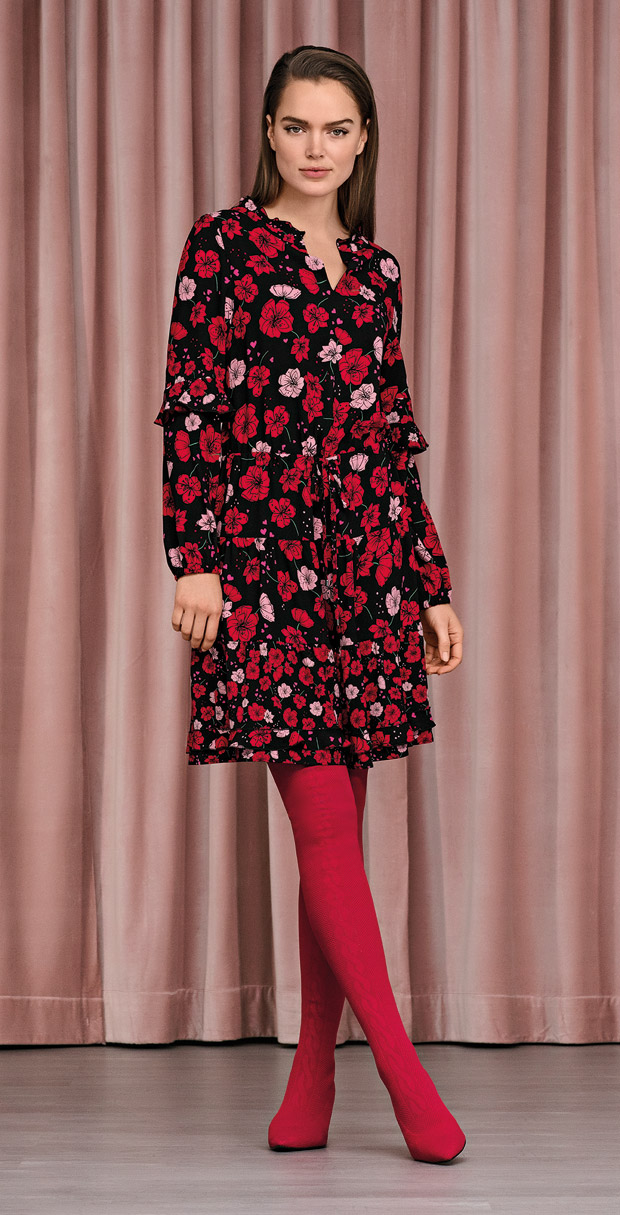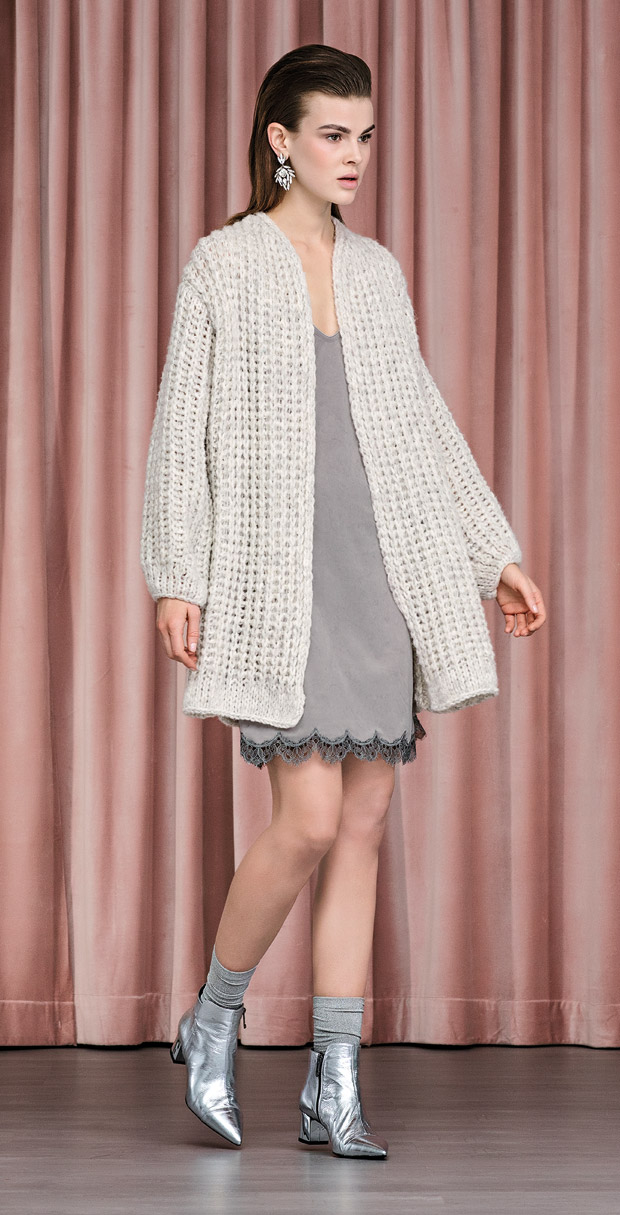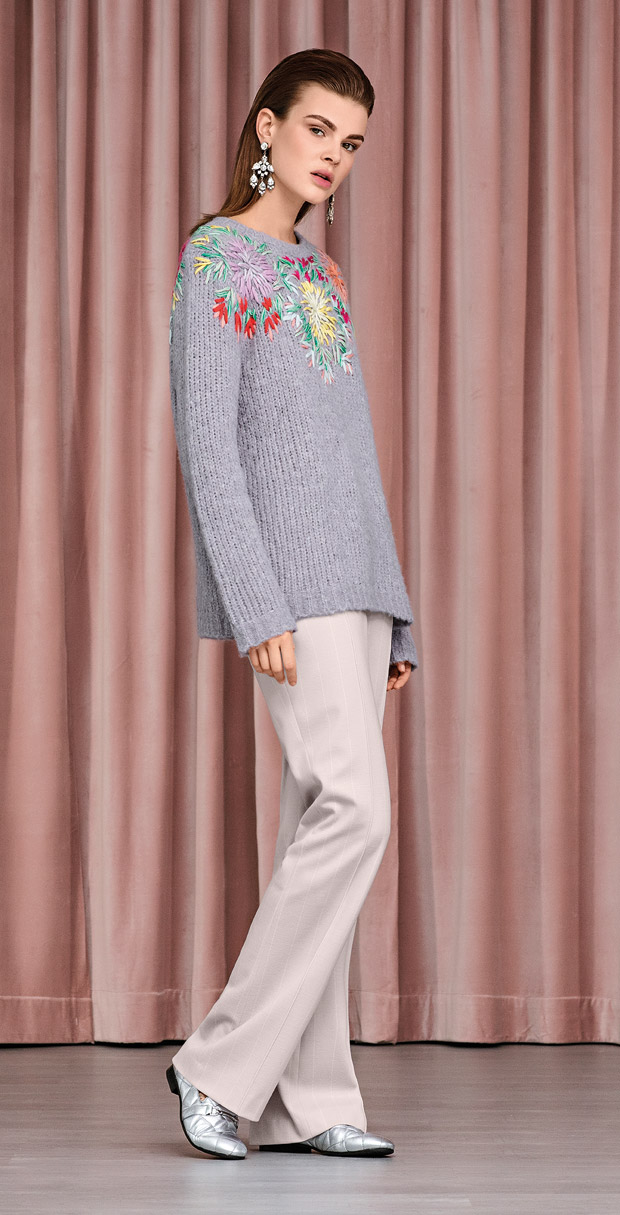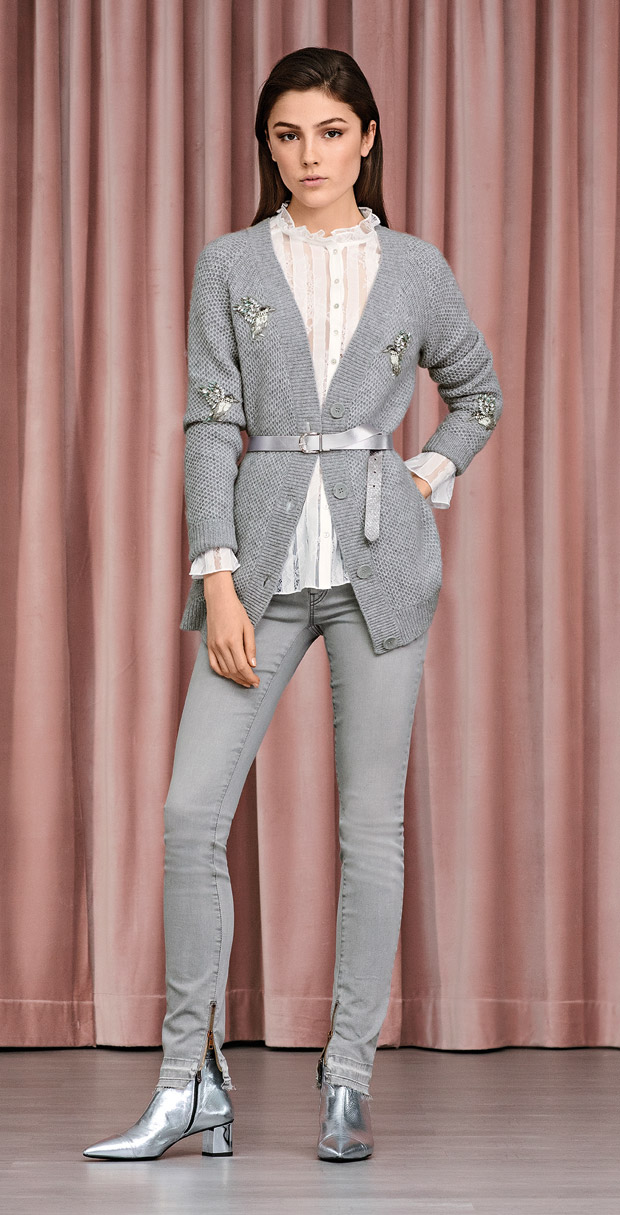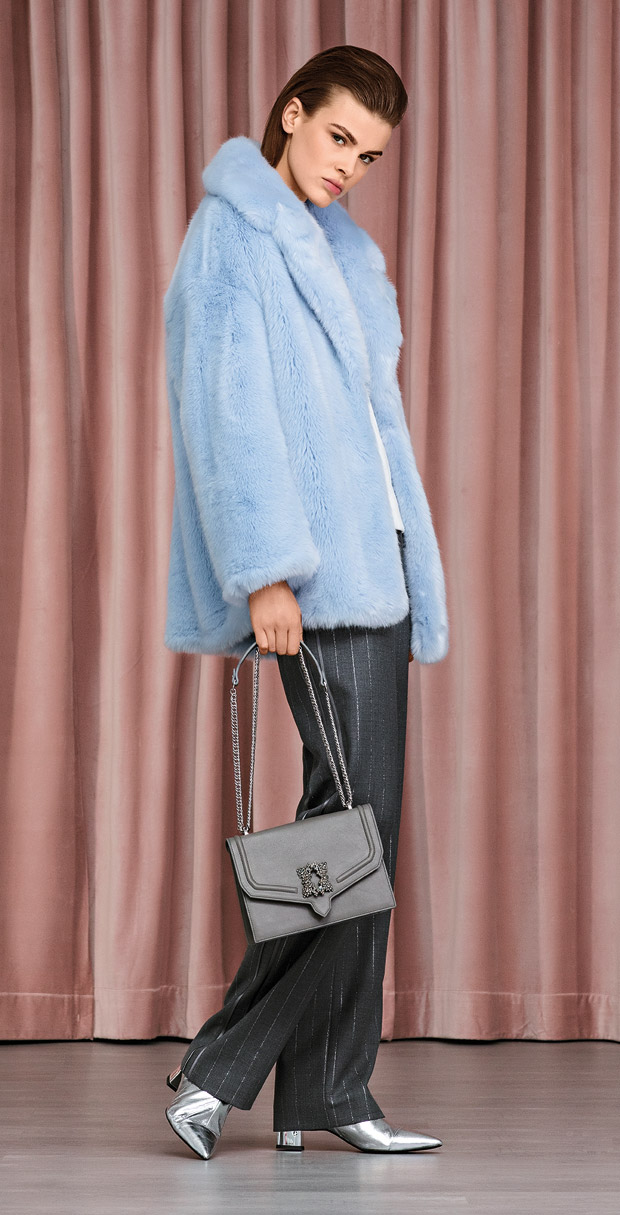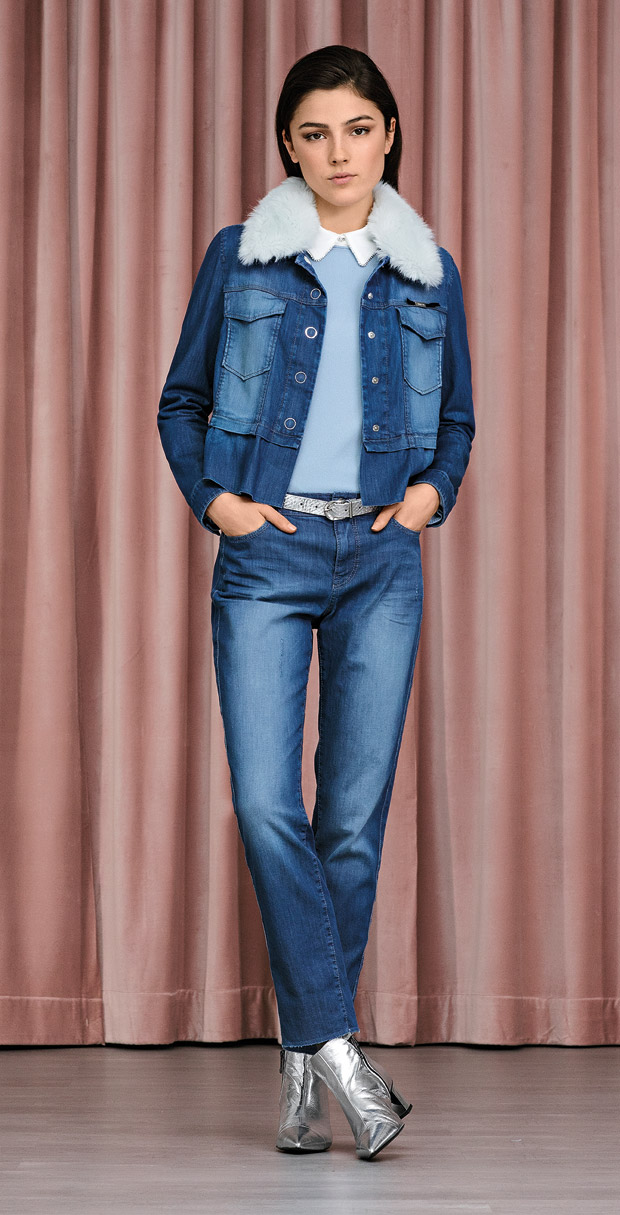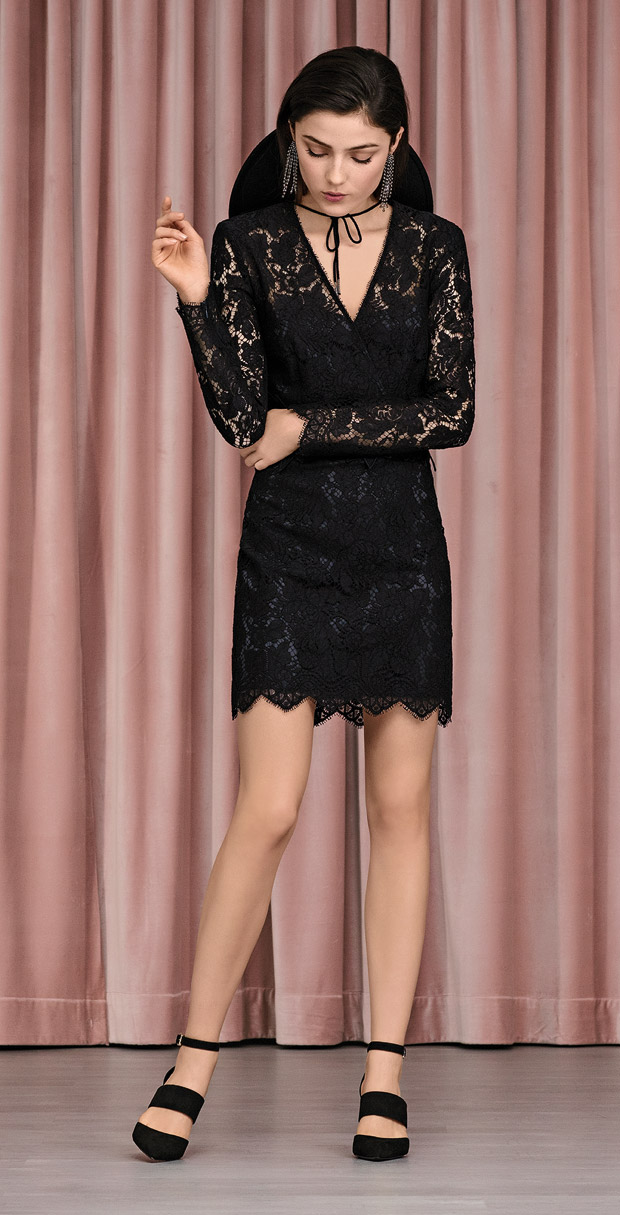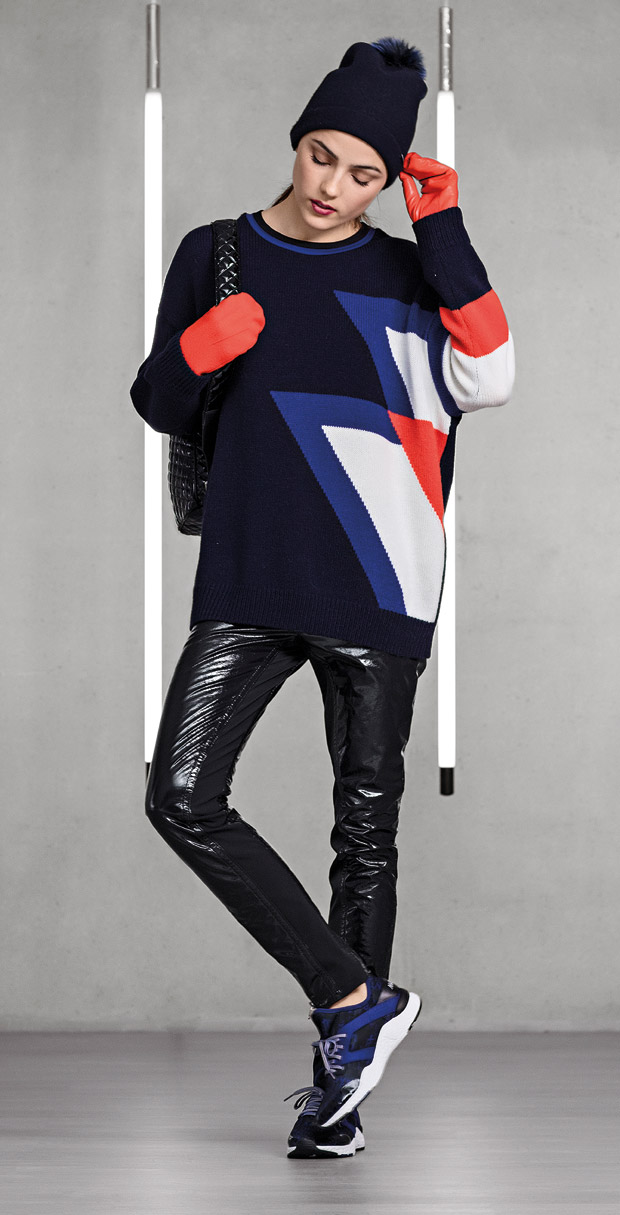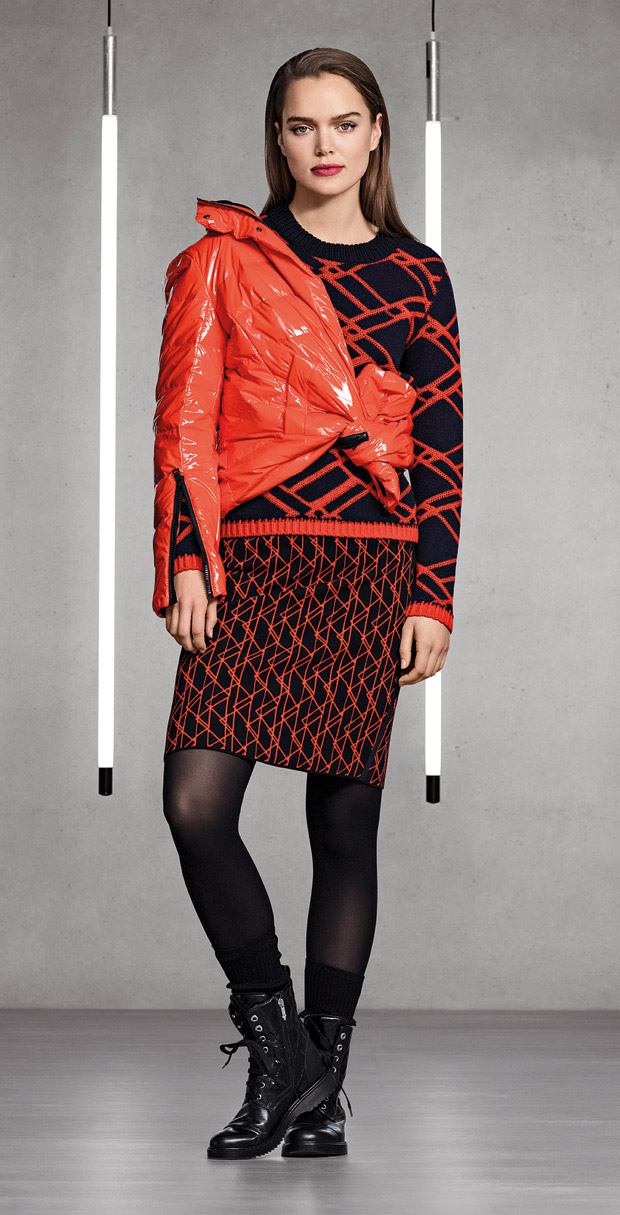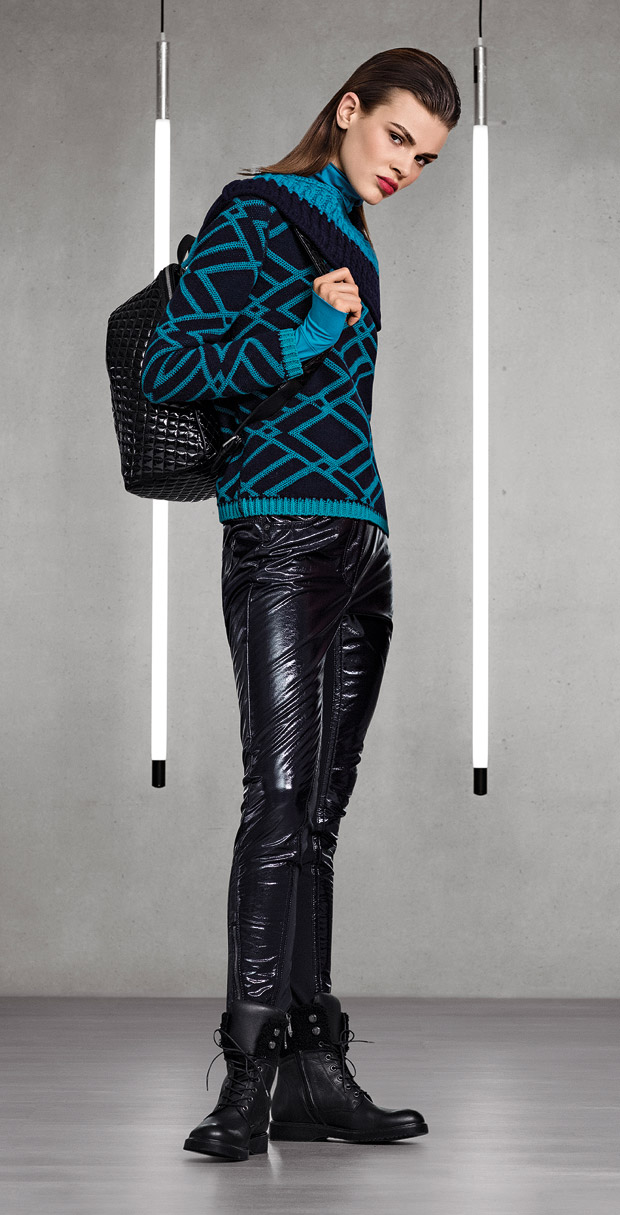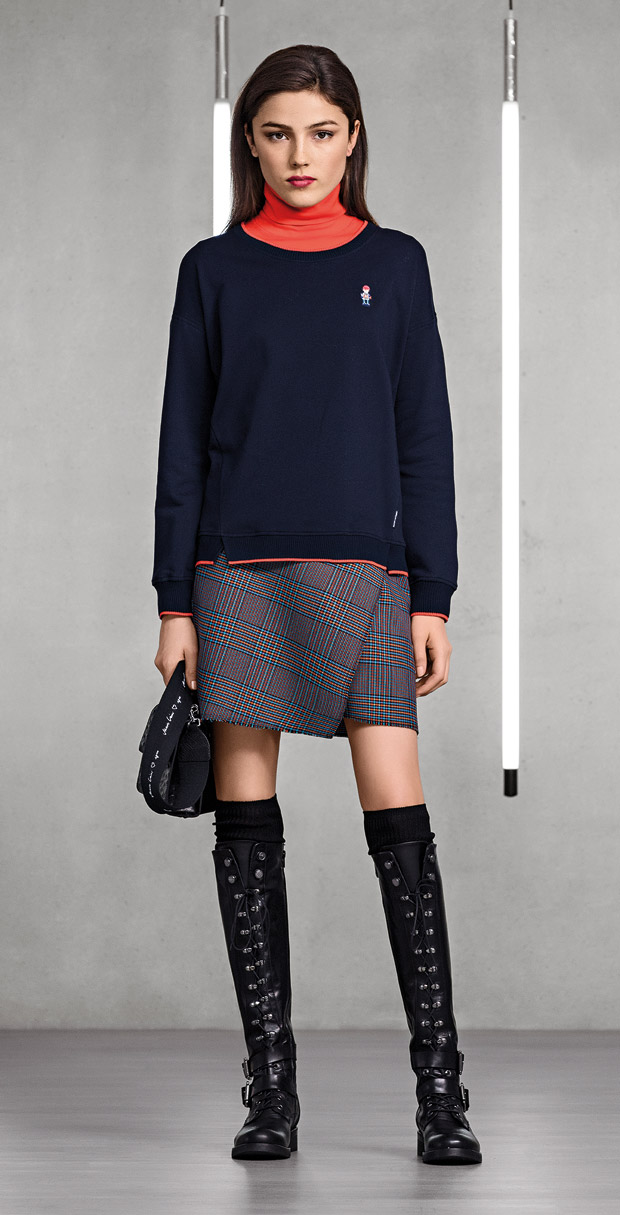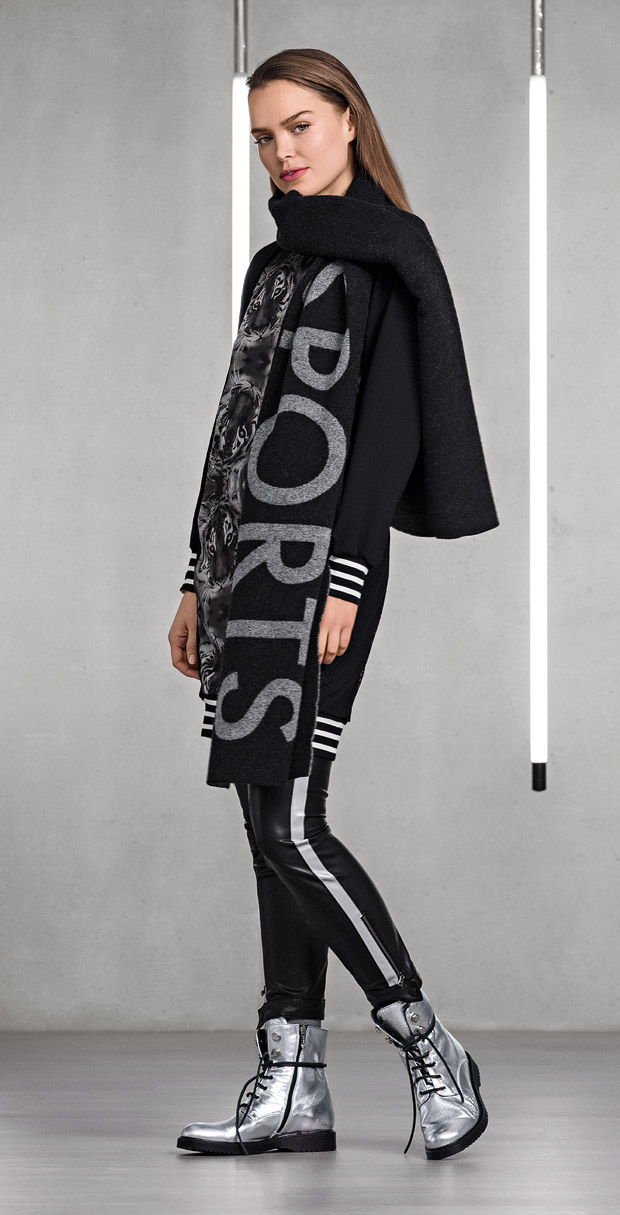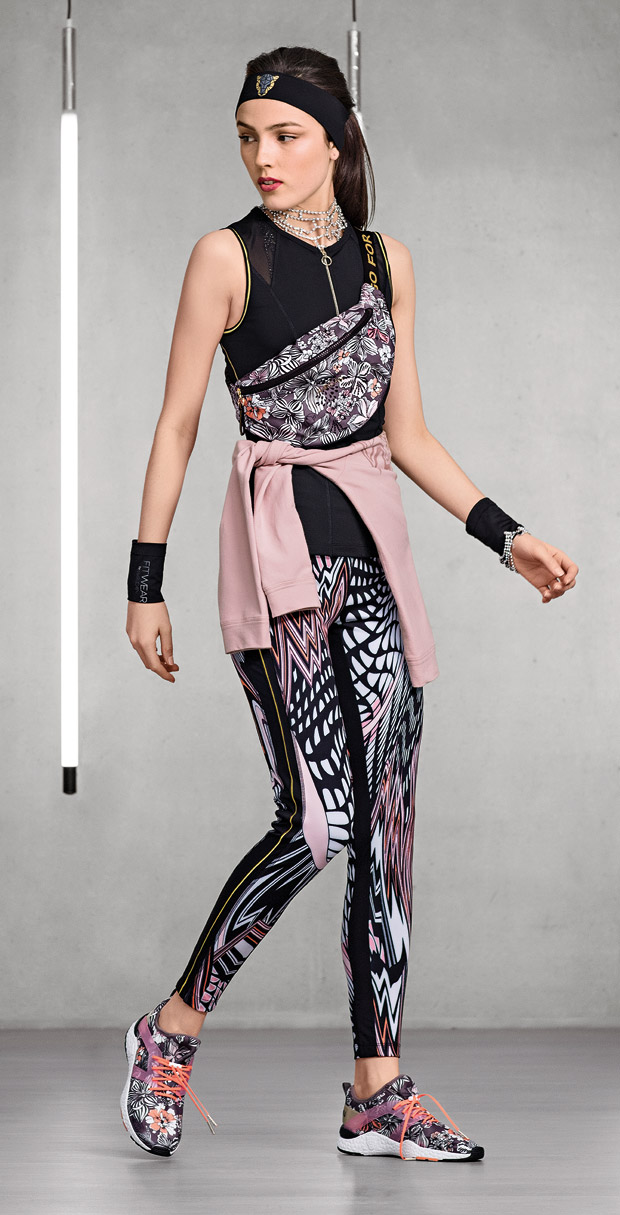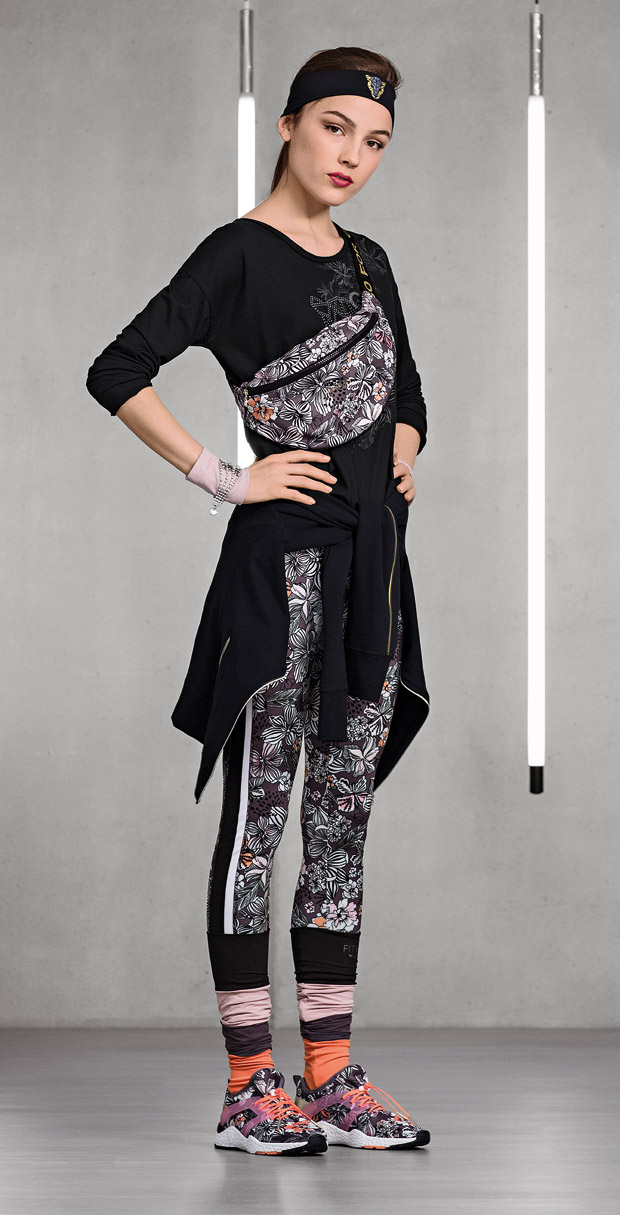 Picture Credit: © Marc Cain, www.marc-cain.com
Review by Sussan Zeck for D'SCENE Magazine