Discover LI-NING's Spring Summer 2019 The Future of Heritage collection presented during the ongoing Paris Fashion Week. The collection pays tribute to its founder the legendary Olympic gymnast Li Ning, exploring the brand's heritage with modern aesthetics, creativity, and technologies. This is Paris Fashion Week debut for the Chinese label founded in 1990.
"The collection melds Mr. Li's story with a deep sense of Chinese pride and contrasts it with deconstructed, off-kilter apparel in a surprising palette of olive, orchid, nuclear green, and the national colors of cardinal red and bright yellow.
Against a soundtrack of conceptual electronica, 49 looks—36 men's, 13 women's— were presented, evoking a contemporary street scene. Single-sleeve sweatshirts paired with voluminous pleated trousers are cinched with extra-long webbed belts. Dolman-sleeve track tops and drop-shoulder jackets are patchworked from multiple colors and fabrics to heighten a sense of contrast and texture. Khaki coats and parkas are pinned with slogan cards and tied with logoed belts. Graphics tell the season's narrative in colorful gymnastic silhouettes and energetic abstract patterns that suggest movement and progression. Colorful all-over prints cover silken men's button-down shirts and women's smock dresses. Finally, nodding to the future's potential, two crisp white pajama tops, courtesy of Berlin-based fashion label Random Identities, are embroidered in Chinese characters. One says "China Li-Ning" and the other "Random Identities.""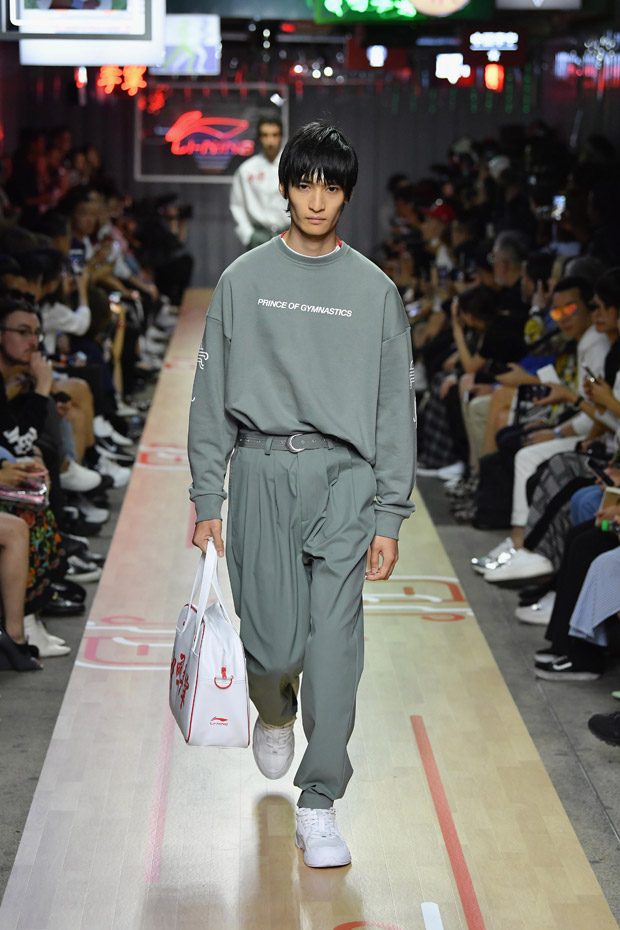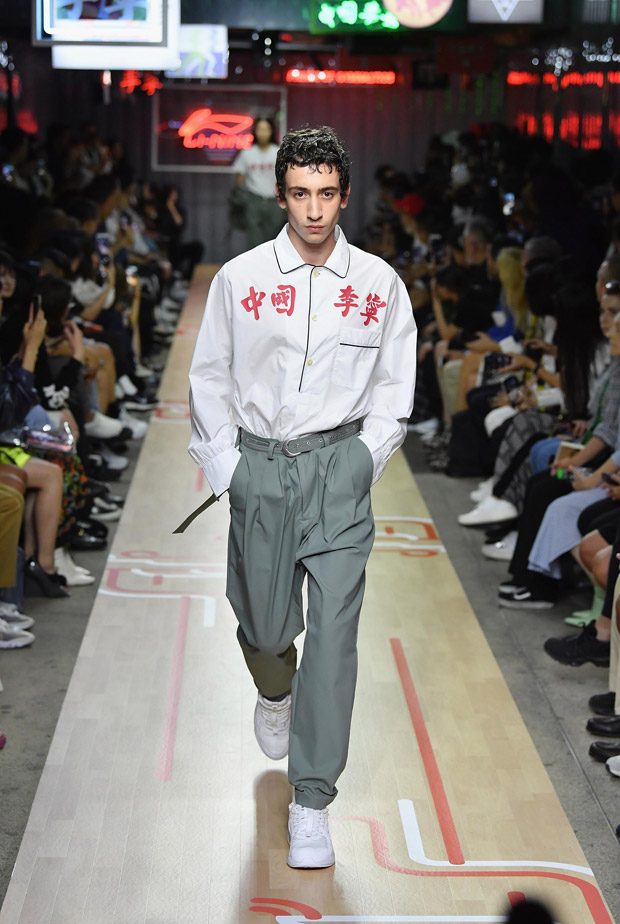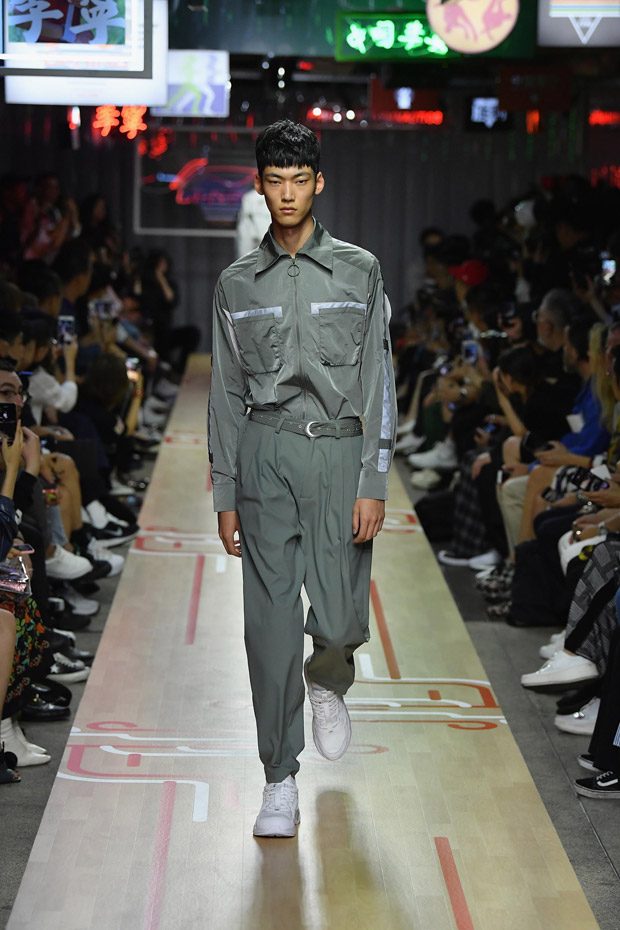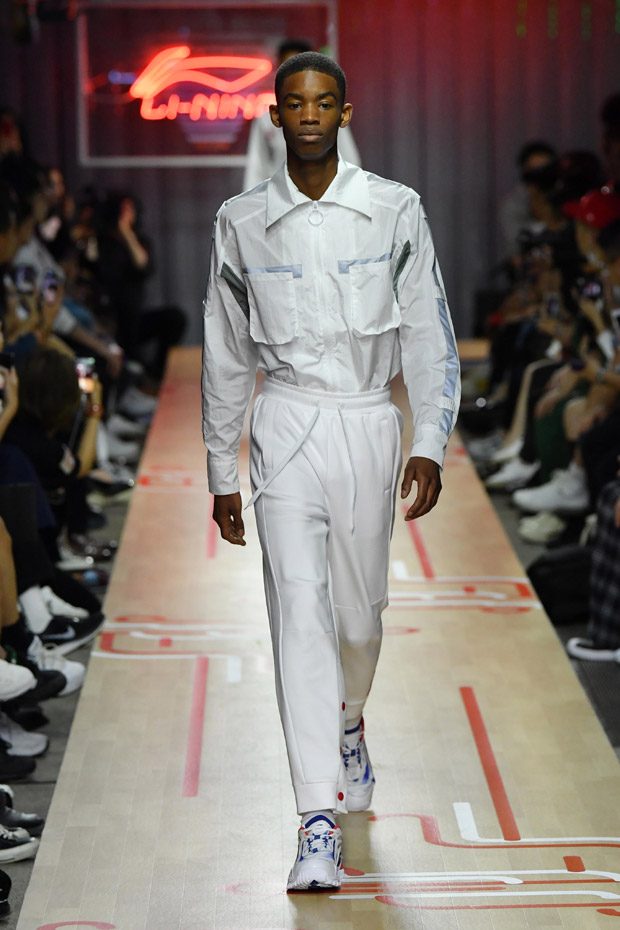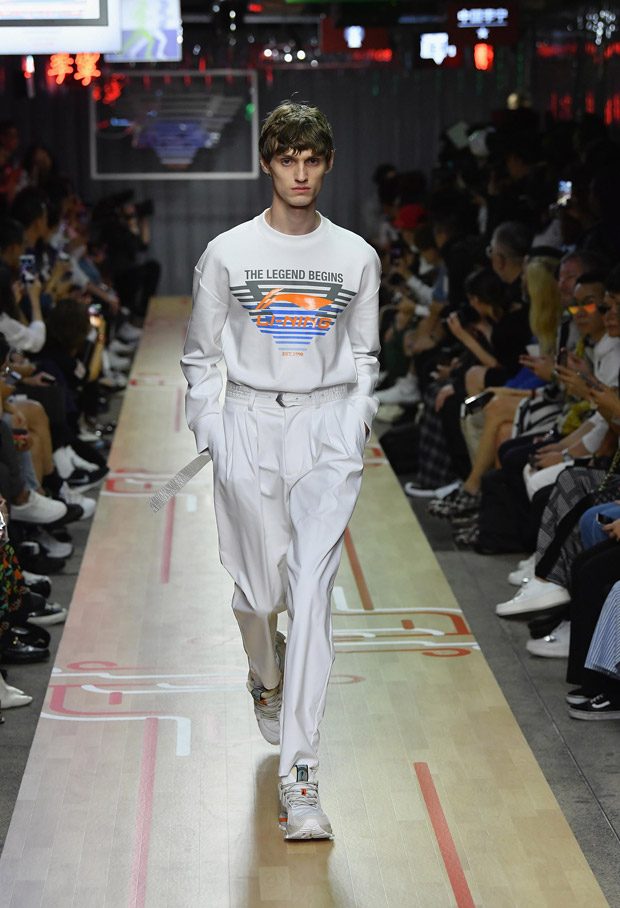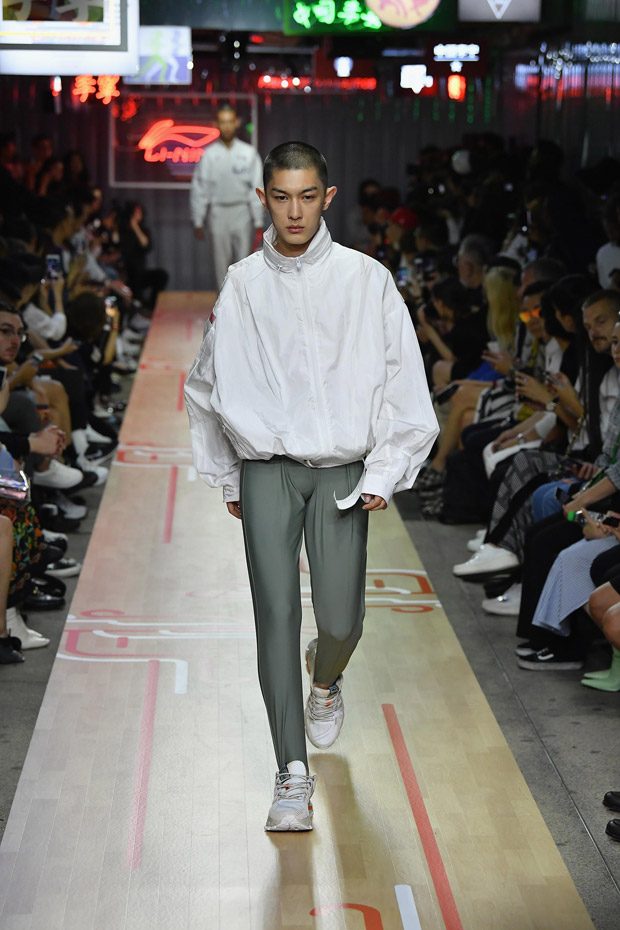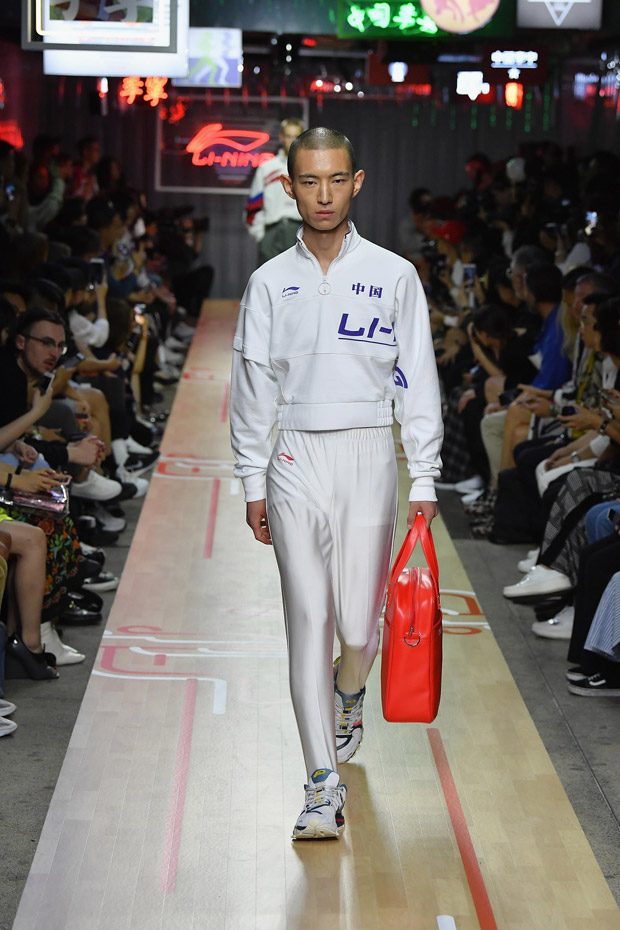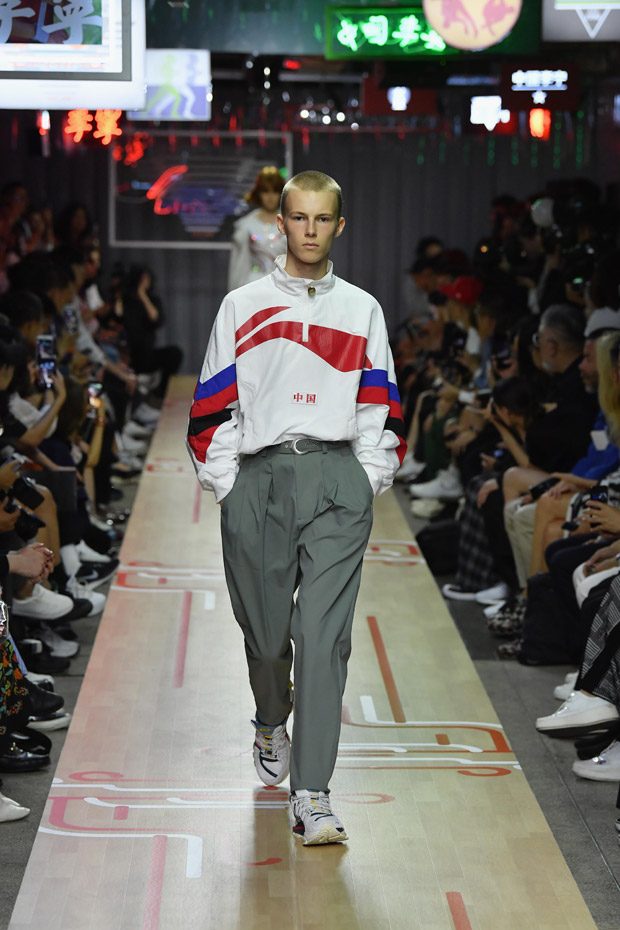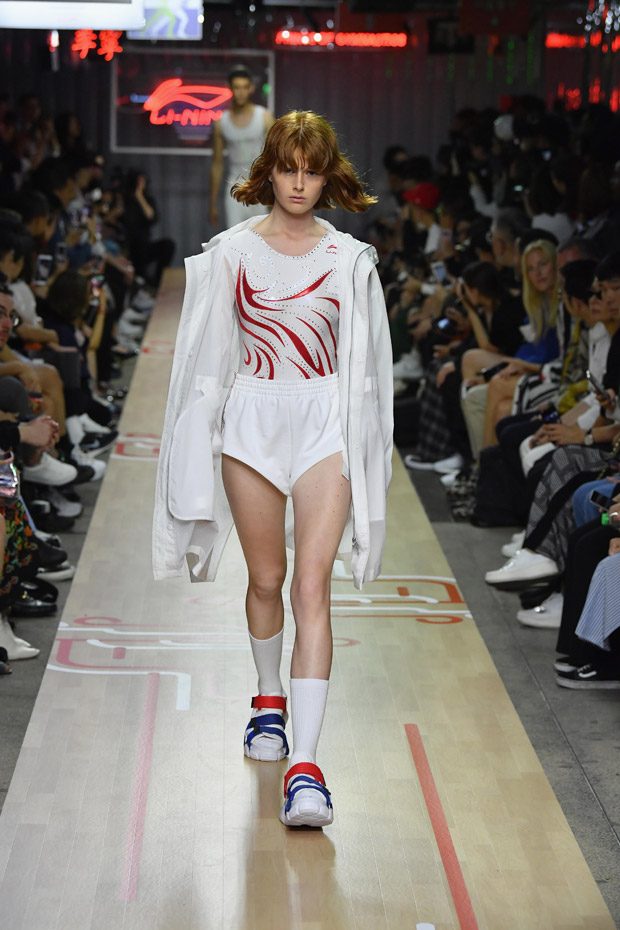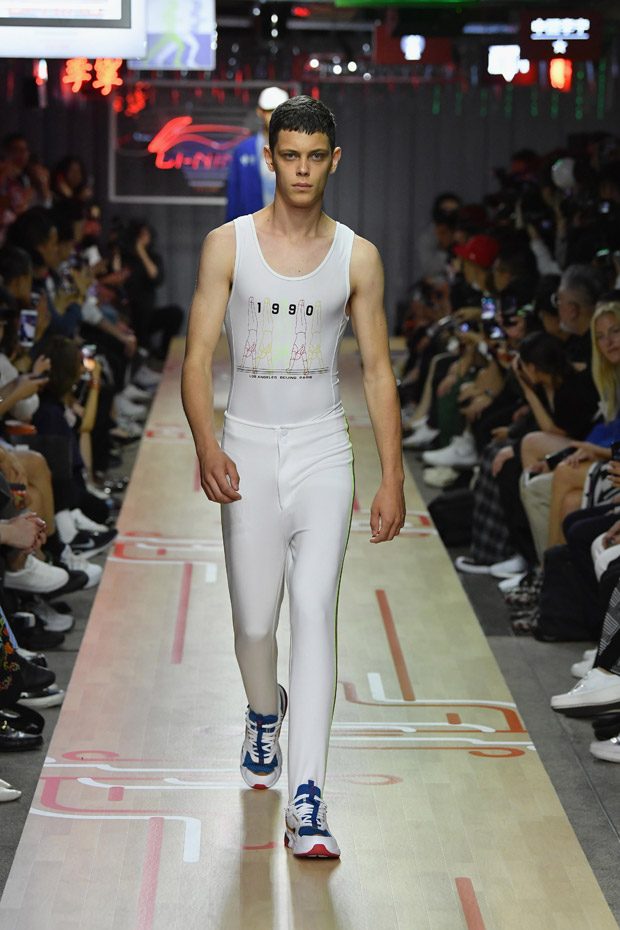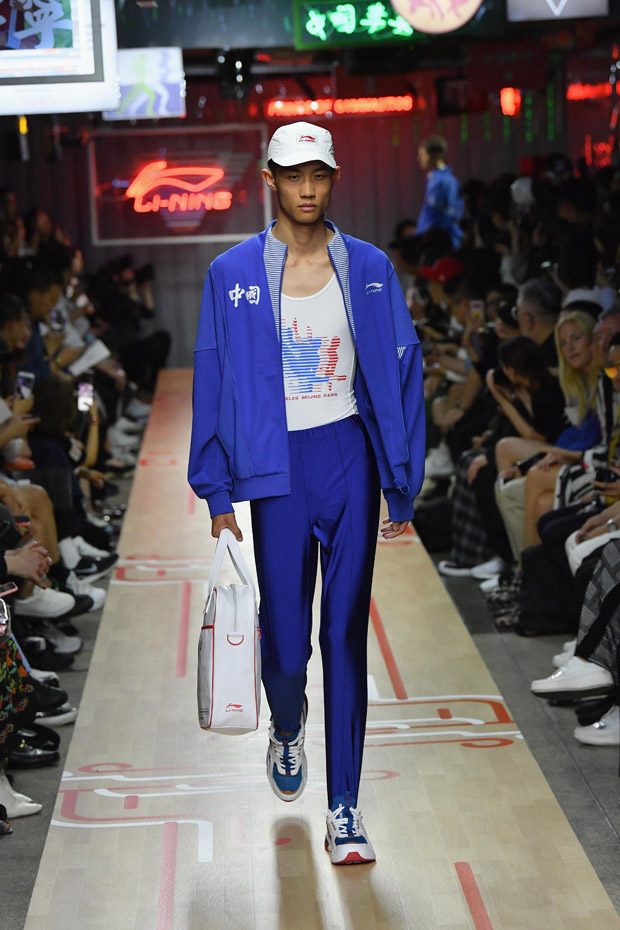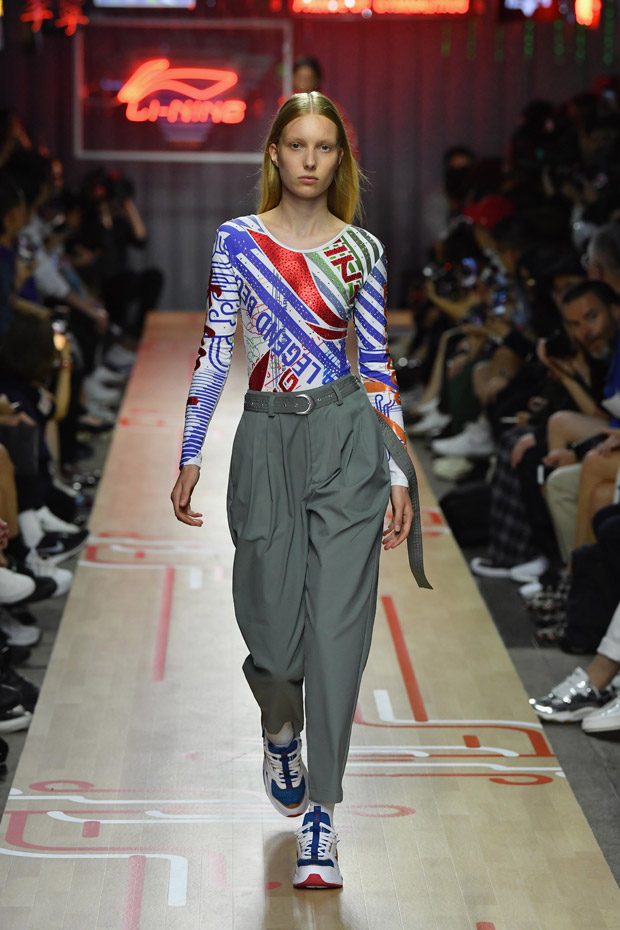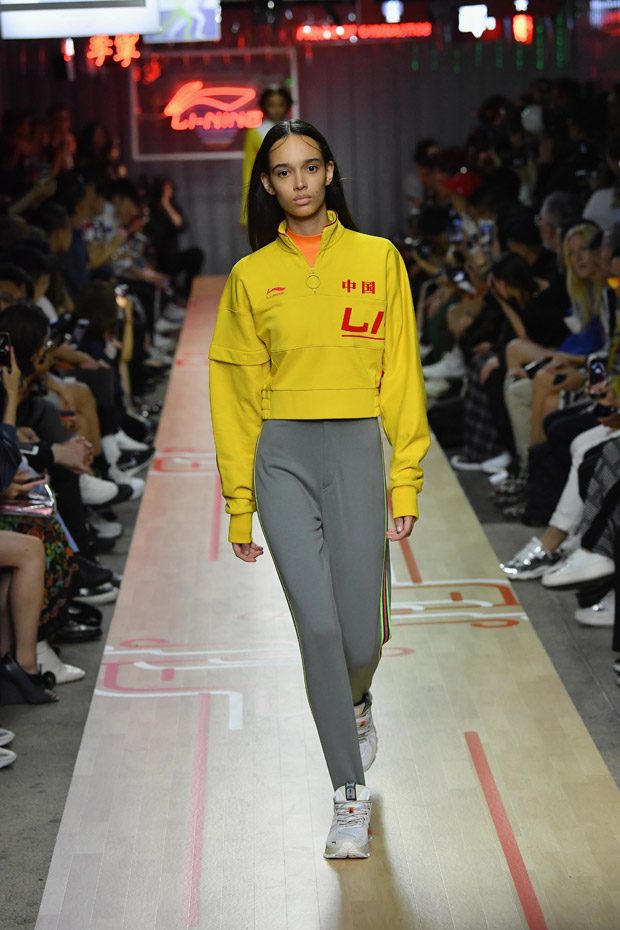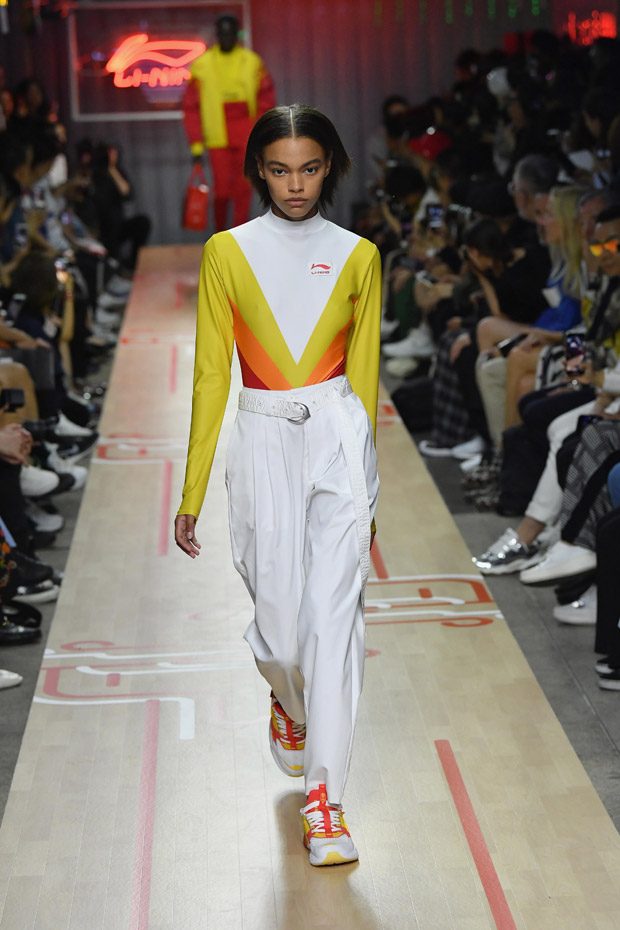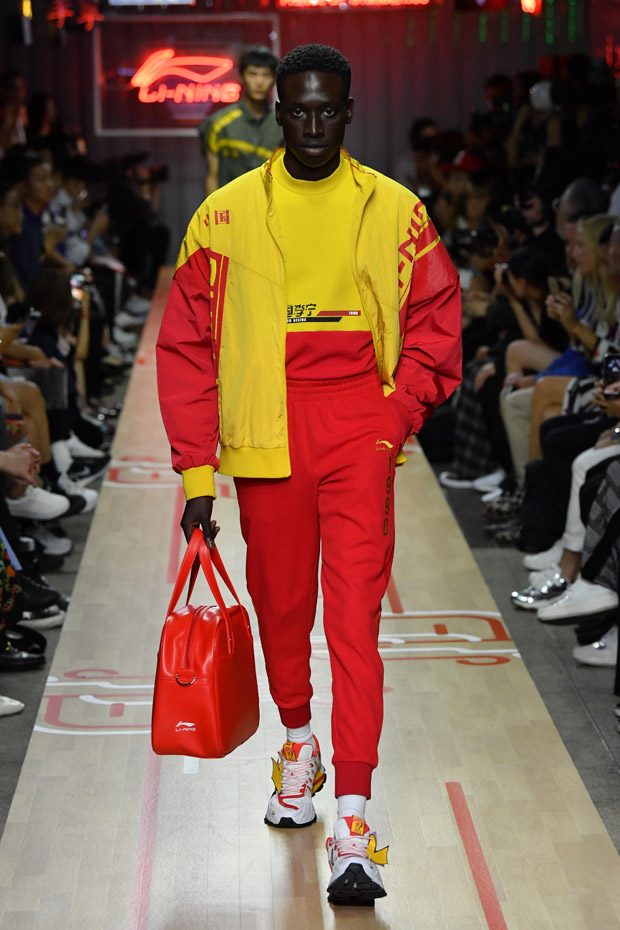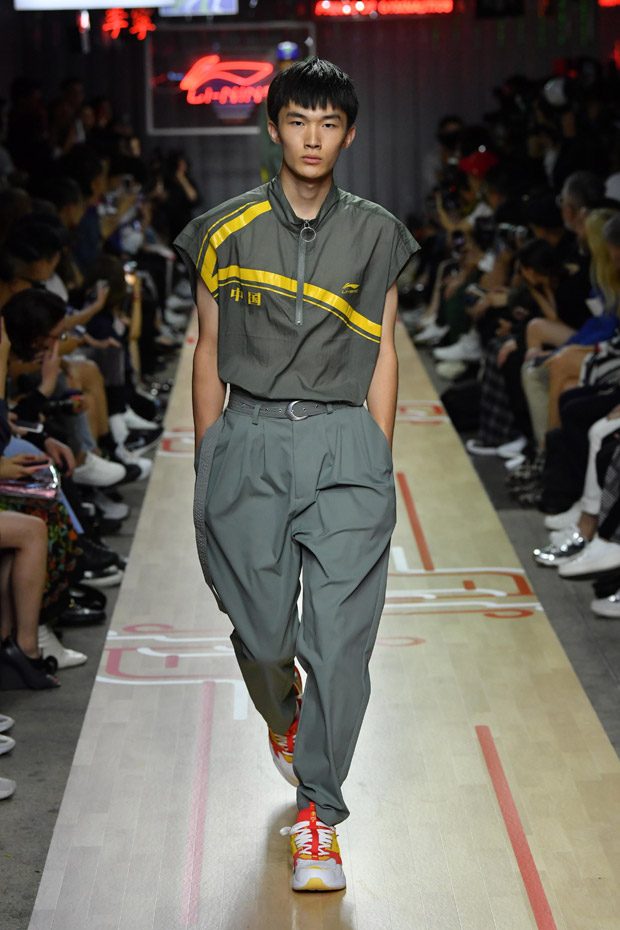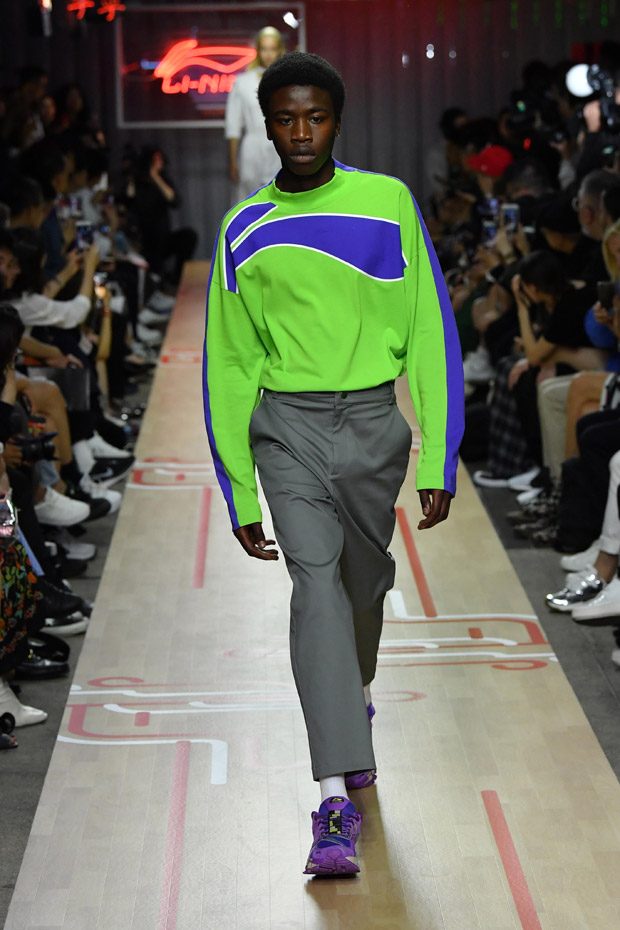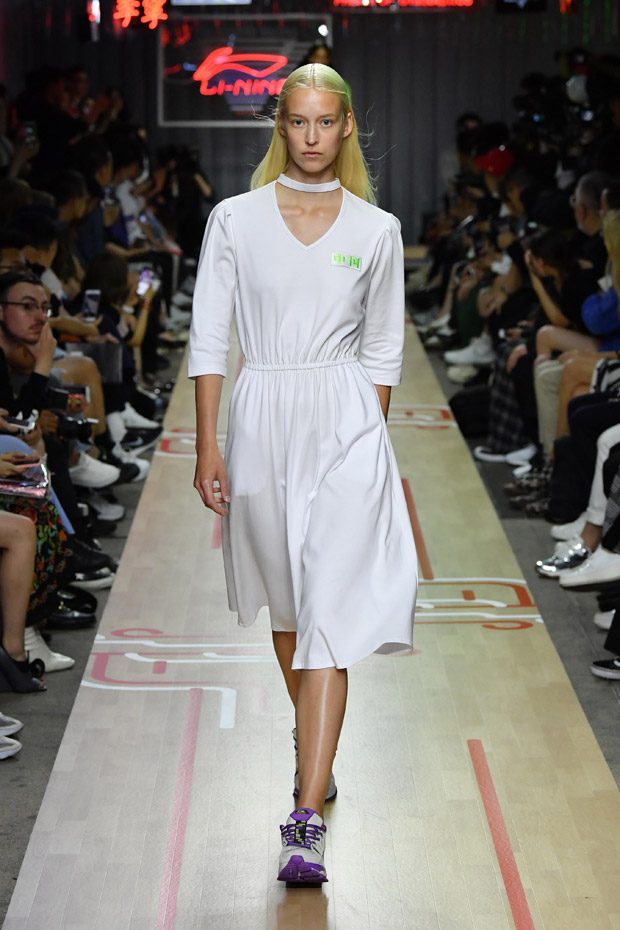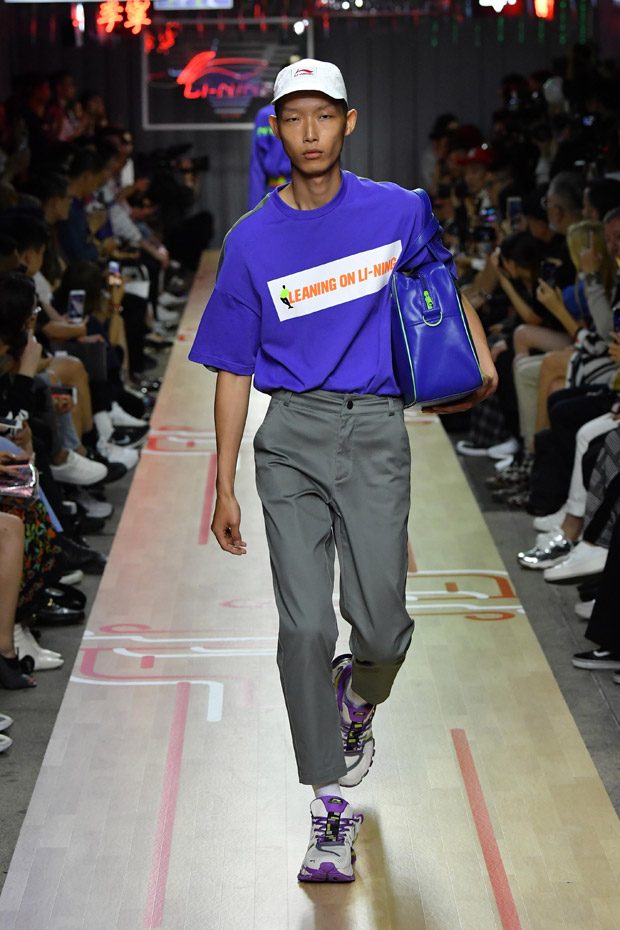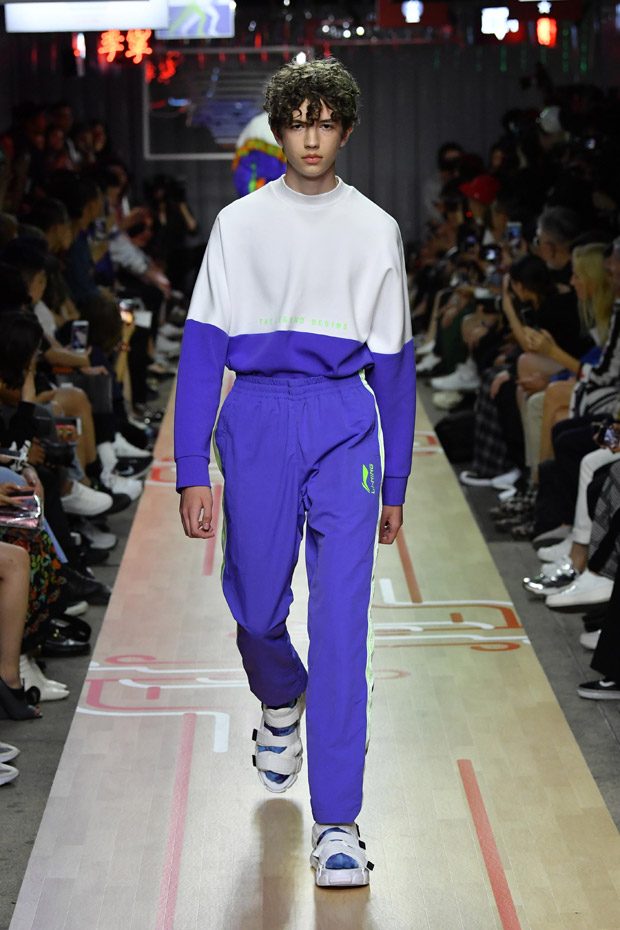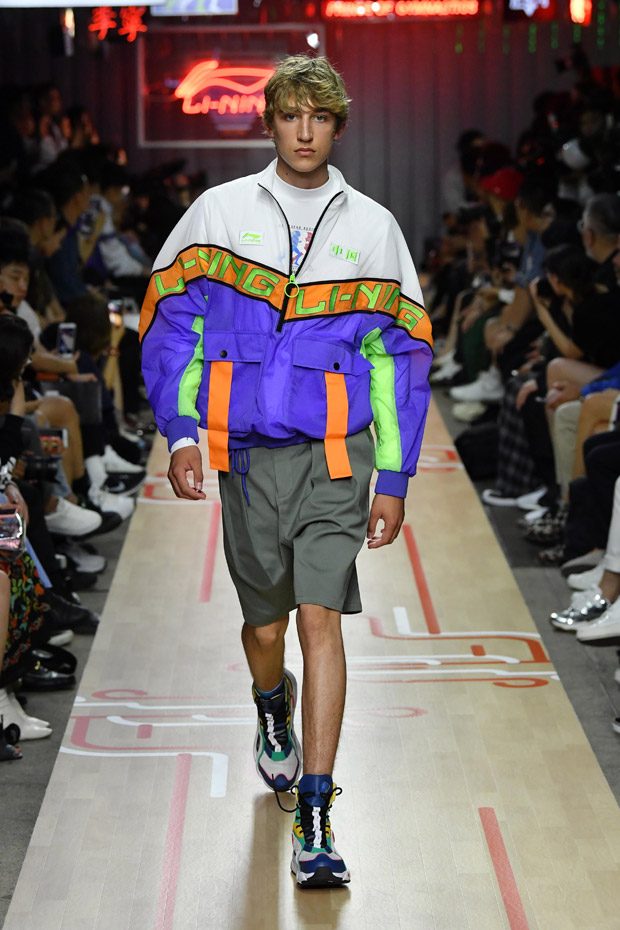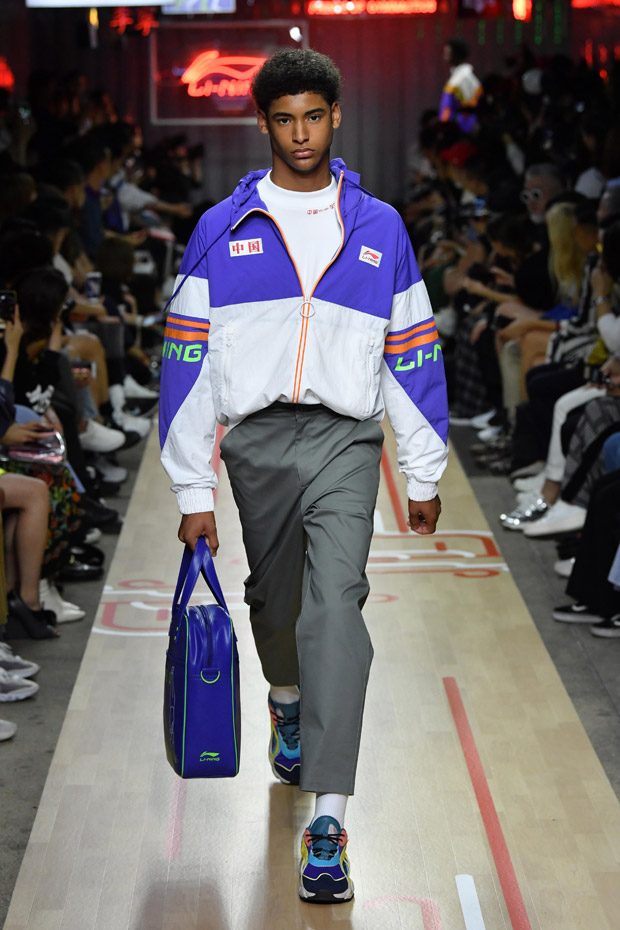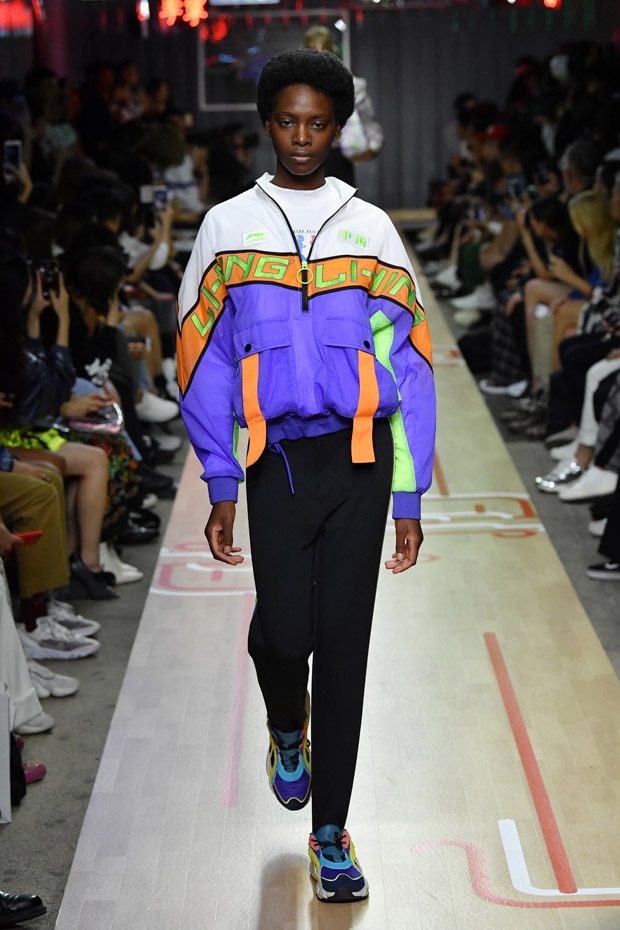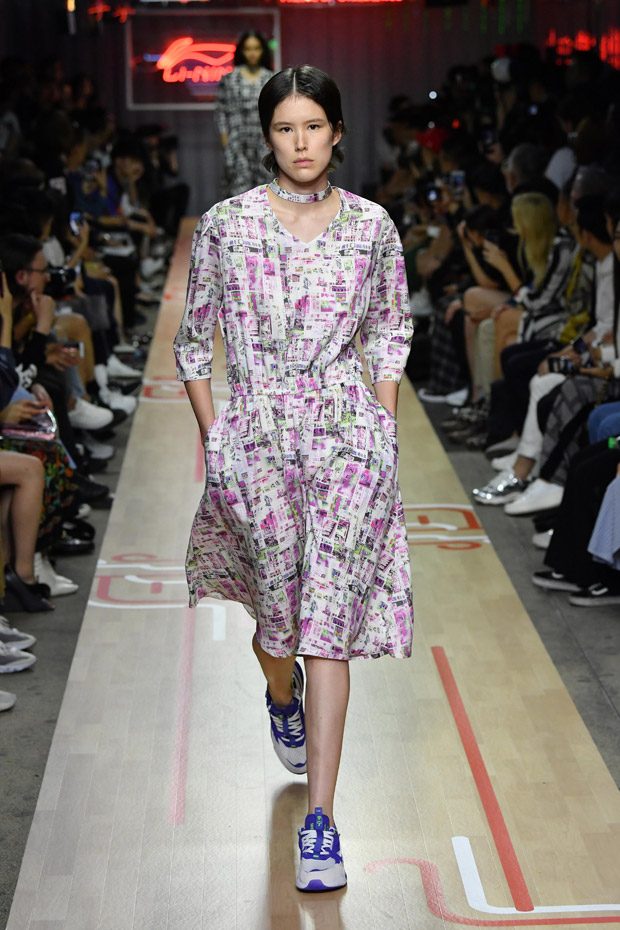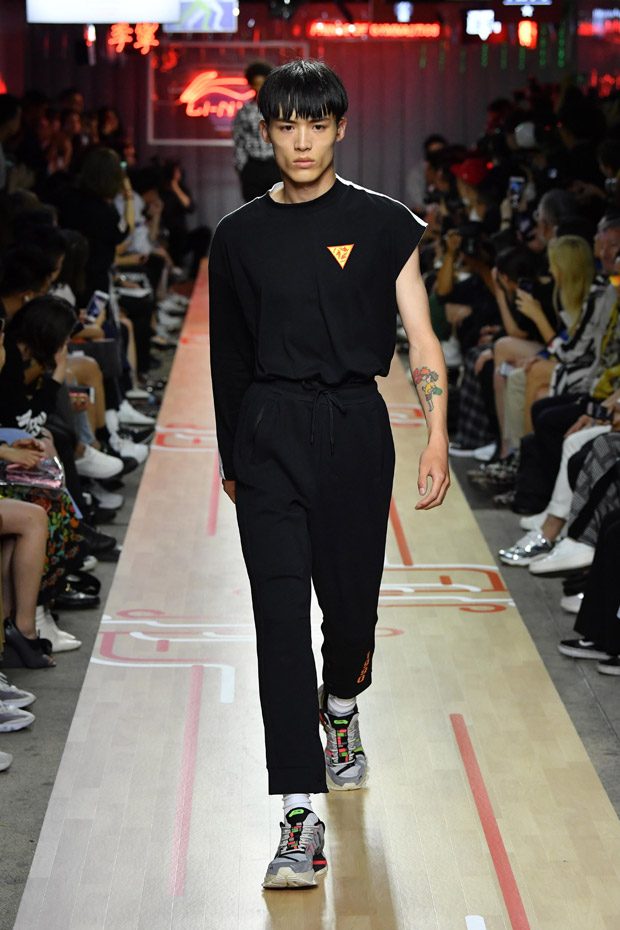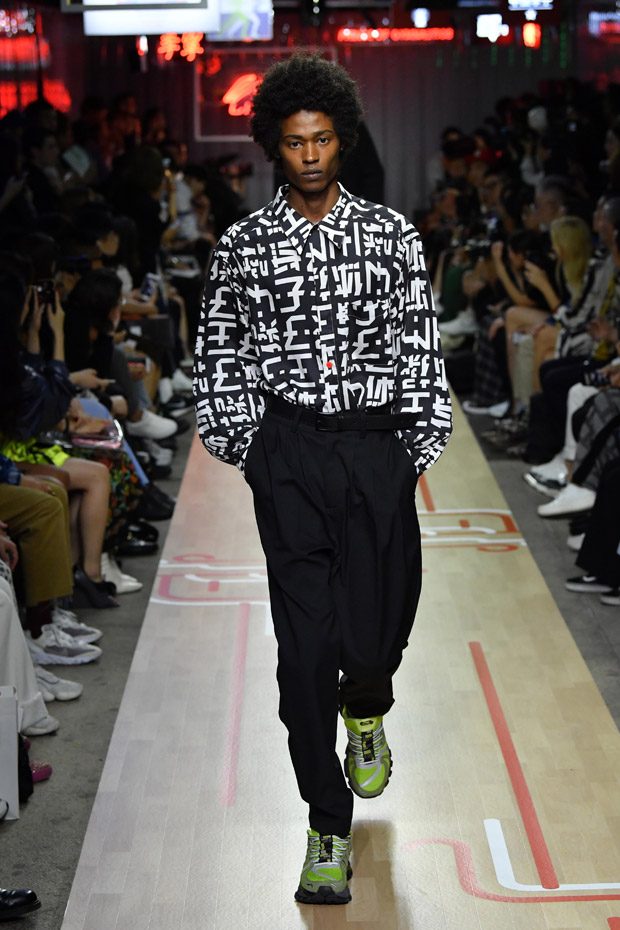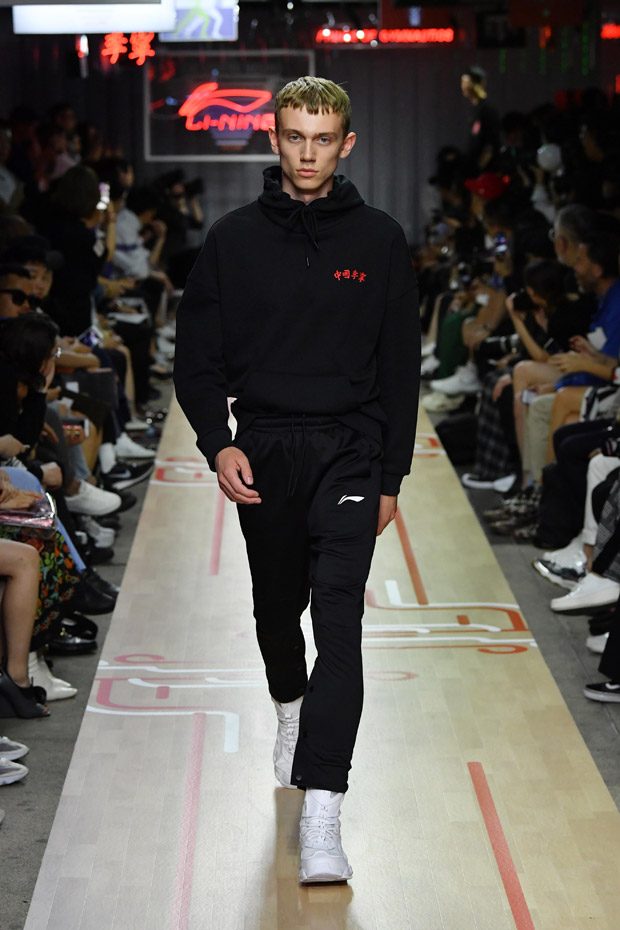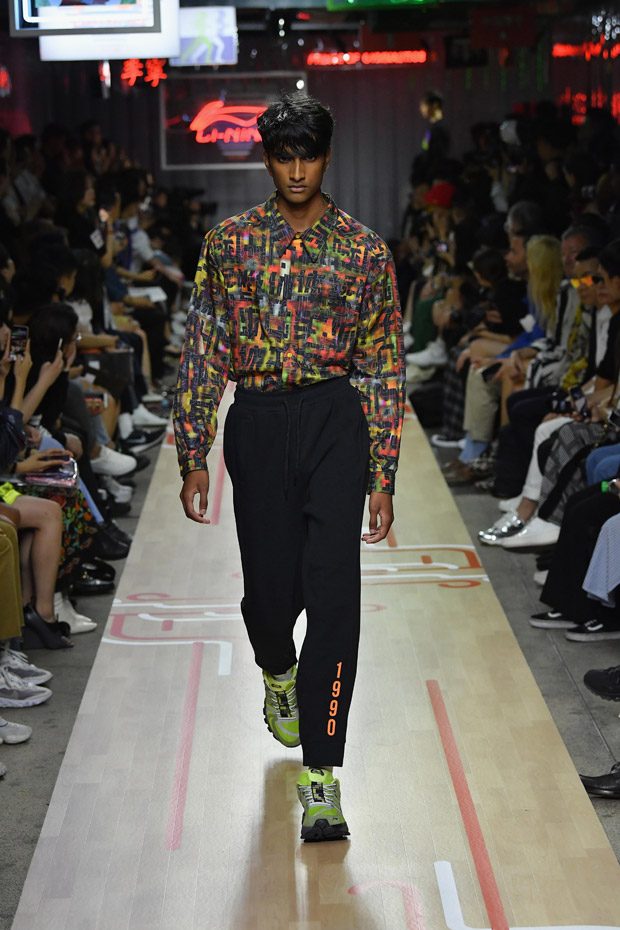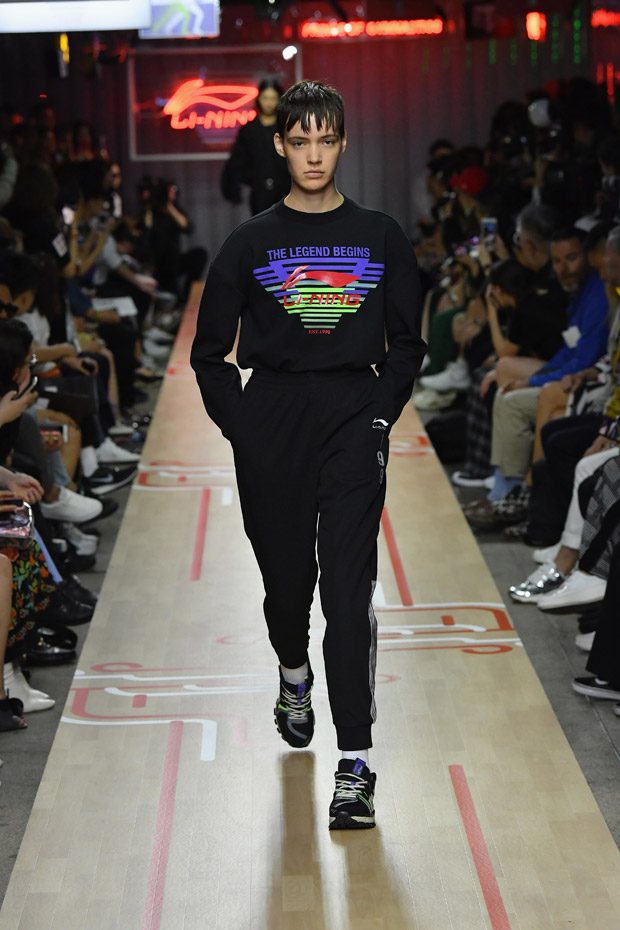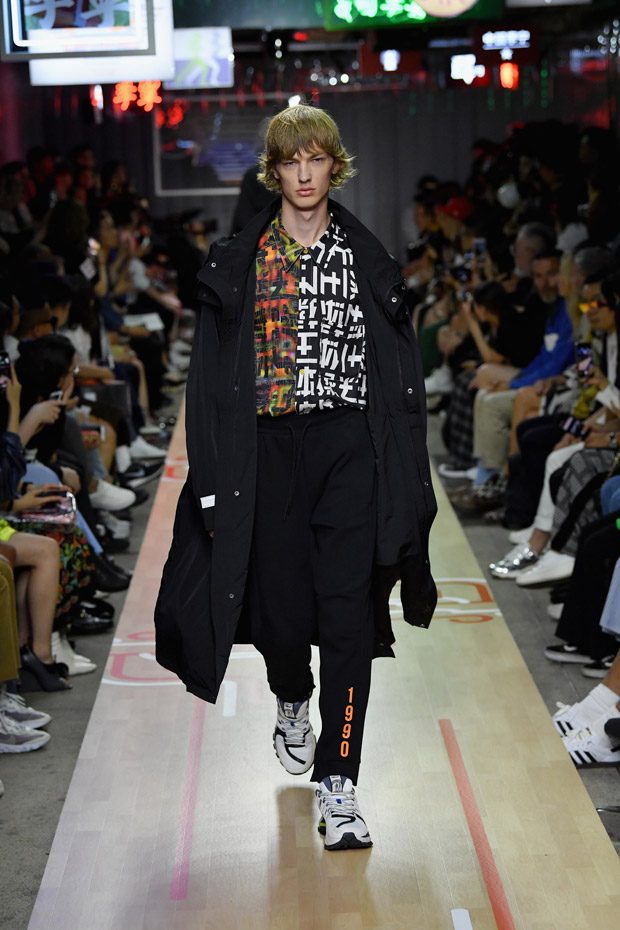 We love hearing from you, connect with us on Twitter, Instagram and Facebook.