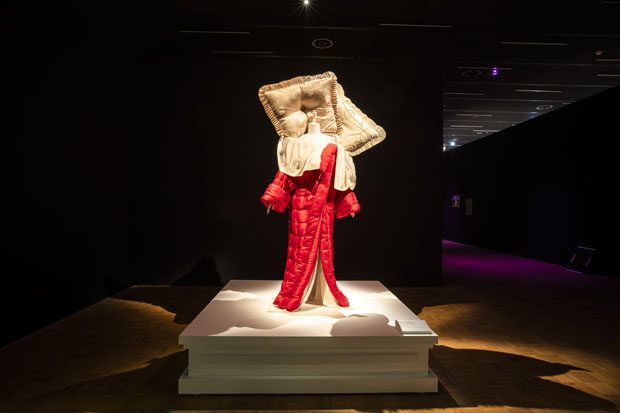 On the occasion of their twenty-fifth anniversary, the Dutch luxury fashion house Viktor & Rolf, present a new fashion exhibition Viktor & Rolf: Fashion Artists 25 Years, in collaboration with  Kunsthal Rotterdam and Canadian curator Thierry-Maxime Loriot. The exhibition showcases Viktor & Rolf's radical conception of wearable art and explores the elements that make their designs unique in the contemporary fashion world.
After the success of our retrospective exhibition in Melbourne, we are proud that it will now be traveling to the Kunsthal Rotterdam. Apart from showing our work on the catwalk, we also enjoy presenting it as an exhibition. In this way everyone can see it, not just that handful of people attending the shows in Paris. – Viktor Horsting and Rolf Snoeren
The exhibition will feature some of the most show-stopping and innovative works by the design duo. These will include over 60 haute couture pieces from the designers' collections, stage costumes created for ballet and operas, presented alongside earlier designs from the Viktor & Rolf archives and international museums collections.
On se from 27 May to 30 September 2018.
Discover more after the jump: