A patio can be a beautiful, cozy corner of the home where one can sneak a few minutes away from the family to be alone. It is an excellent space for a breather or in seeking inspiration. However, this can only happen with the proper patio furniture. So, let's take a look at wooden patio furniture.
RELATED: ARCHITECTURE
Read more after the jump: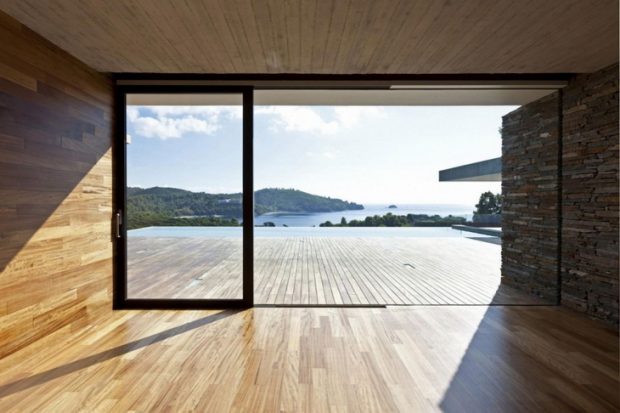 Choices of furniture
There is no lack of furniture choices today with the progressive technology that is happening. Furniture manufacturers can design lovely furniture for every type of environment with every kind of material available.
Although technology is advanced enough to produce sturdy materials such as PVC and strengthened metals for furniture, the more classic choice of furniture material is still wood. Wooden furniture is trendy among consumers today as it was in yesteryears.
Wood is known to be a very versatile material to be crafted as furniture pieces. Quality lumber exudes natural oil to keep the wood pieces in excellent condition even when crafted into furniture pieces. There is little maintenance with quality wood used as furniture.
Styles and designs
Numerous types of wood can be used for furniture. Oak, pine, mahogany or birch wood are well known for their versatility, durability, and beautiful forms. Teak and rattan are not excluded from this highly preferred category of material for furniture.
The creativity of furniture designers and manufacturers knows no bound as more and more elegant and exciting designs and styles are formed as wooden furniture. Many of these furniture pieces can be construed as patio furniture.
There can be a stylish wooden patio set comprising a small round table with 2-4 matching chairs that would fit a patio comfortably. This would complement the home surroundings without cluttering the outdoor space. Wooden octagonal table with matching armchairs from solid teak would make an elegant piece for some time of tranquility at the patio.
A simple sofa set crafted of high quality teak would make an excellent wooden patio furniture choice. There is the naturally strong protective oil in teak which allows its furniture pieces to be left in the outdoors to weather all conditions and still look great with a simple wipe and dusting. Quality wooden patio furniture can last for years with regular proper care.
Environmentally friendly
Wood is the best form of material to be chosen for furniture pieces especially if ecologically conscious manufacturers source the wood from the renewable plantation and not natural rain forests. Such environmentally friendly sources would ensure a green impact on the earth with quality timber chosen as furniture material.
Images – Skiathos Island House by k studio