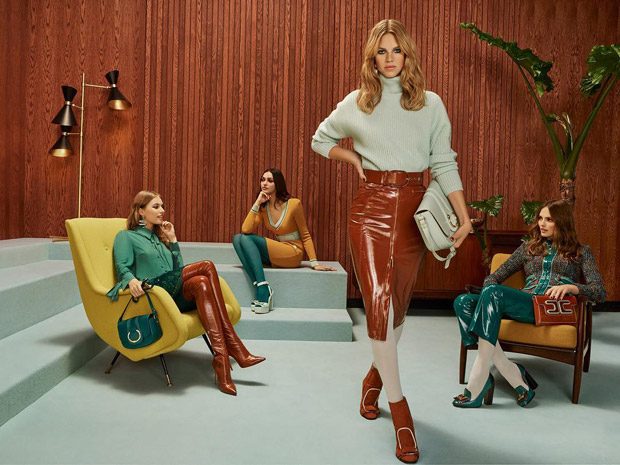 Discover Elisabetta Franchi's Fall Winter 2018.19 advertisement featuring models Nadine Leopold, Zhenya Katava, Megan Irminger, and Agne Konciute captured by fashion photographer Mariano Vivanco. Set design is work of Trish Stephenson, with casting direction from Simone Bart Rocchietti. Beauty is work of hair stylist Joey George, and makeup artist Zoe Taylor. Video by Shawn Butcher.
"The new ELISABETTA FRANCHI Fall/Winter 2018-19 campaign has been filmed in a 70ies style location. The protagonists take action in a vintage atmosphere enhanced by the wooden walls, and they present the outfits as colour explosions on the pale blue background of the hall. Tartan and maxi bows on the necklines are mixed with the brightness of the vinyl, sequins and laminated fabrics, creating impressive contrasts, where irony and sophistication coexist. Lying down on the soft sofas and moquettes, or walking confident like sculptures, these fascinating protagonists express complicity and melancholy at the same time."
For more images + video campaign continue below: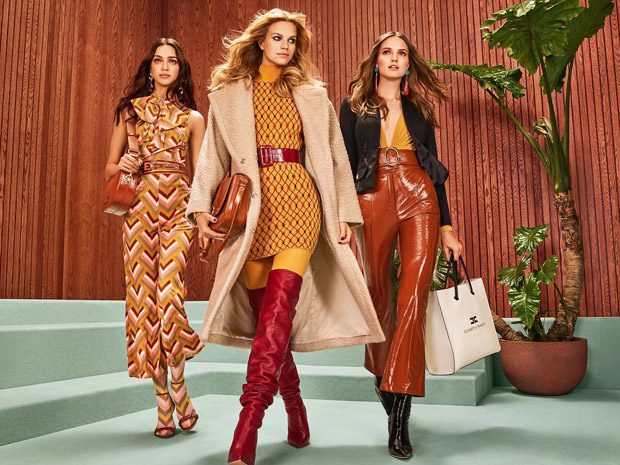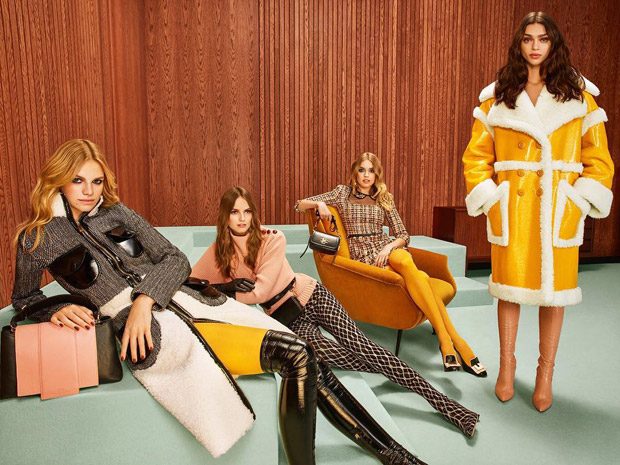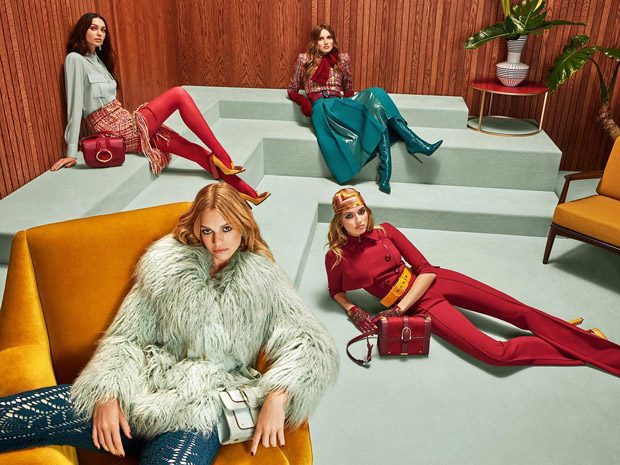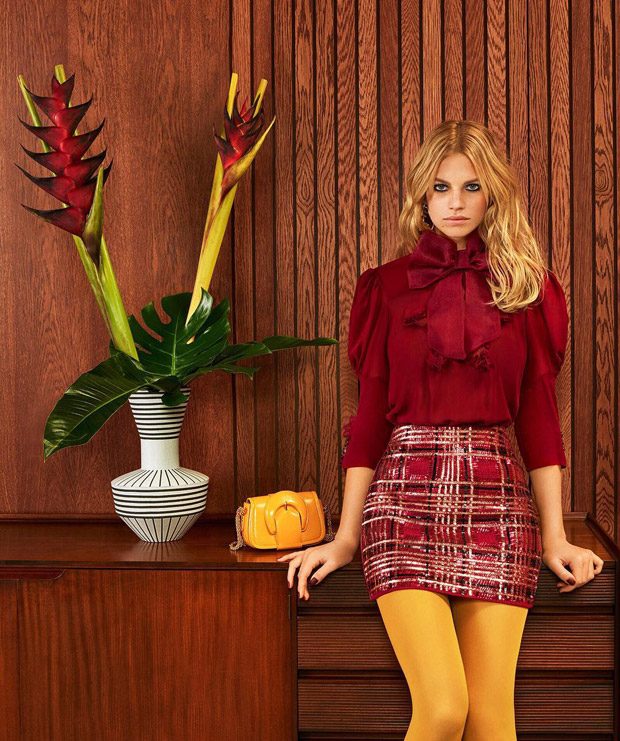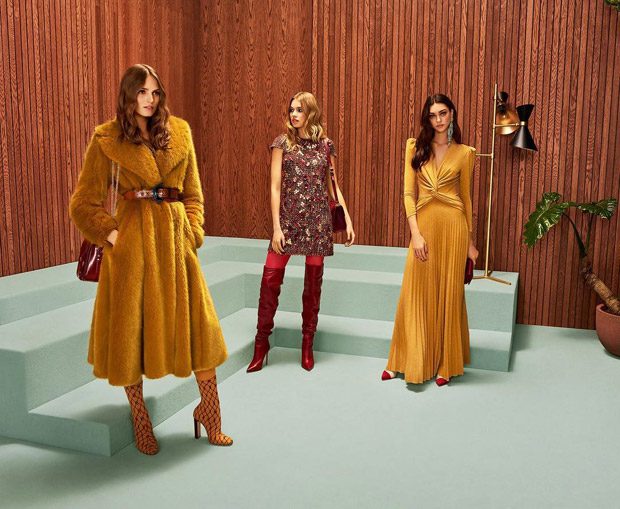 We love hearing from you, connect with us on Twitter, Instagram and Facebook.